Gadgets eller kaos
Trumps deroute på nettet fortsætter på fuld styrke. Samtidig er CES-messen skudt i gang — som altid med gadgets der både er interessante, skøre og regulært dumme.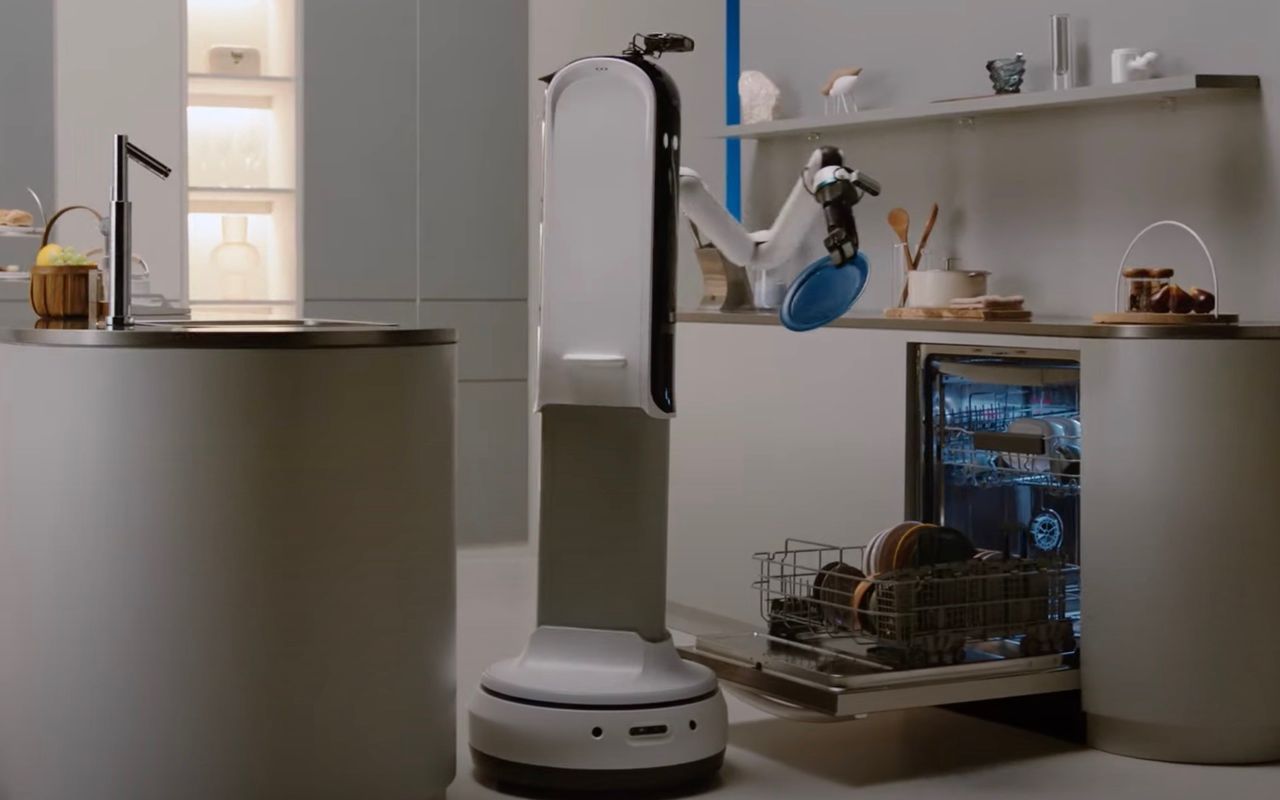 ---
Pssst.... hvis du vil være fuldt opdateret på, hvad der sker i techverdenen, og ikke blot nøjes med sporadiske udgaver af Techlivs nyhedsbrev, så få adgang til al vores indhold for 39 kr. per måned — første måned er gratis. Eller benyt vores introtilbud (mens det varer) og få et helt år til kun 229 kr.. Du sparer 50 procent!
Abonnér på Techliv
---

‌OVERBLIK: Trump og hans støtters deroute på nettet
Vi starter med en opsamler på det seneste døgns begivenheder angående online-elimineringen af Trump og hans støtter.
Facebooks næstkommanderende, Sheryl Sandberg, siger at hun er glad for beslutningen om at blokere Donald Trump, og at de ikke har nogen planer om at løfte blokeringen af præsidentens Facebook-konto.
Samtidig har Facebook opdateret retningslinjerne for deres tjeneste, hvilket betyder at alt indhold der støtter "Stop The Steal" — altså som påstår at der er foregået valgsvindel — vil blive fjernet fra platformen. Dog vil det fortsat være tilladt at diskutere emnet neutralt eller fordømme det.
Samtidig har Facebook valgt at hyre en chef for borgerrettigheder — den officielle titel er Vice President of Civil Rights.
Det er dog stadig ganske uklart hvad den nyudnævnte Roy Austin reelt skal lave. Det eneste, Facebook nævner, er, at han skal opbygge deres "civil rights organization", hvad end det så betyder.‌
---
Twitter har som bekendt allerede permanent lukket Trumps konti.
Men de fortsætter også med at forsøge at eliminere det mest ekstreme indhold og de største usandheder om at stemmeoptællingen er fup.
I en blogpost skriver Twitter, at de har lukket 70.000 konti relateret til bevægelsen QAnon.
Twitter oplyser at det ofte er enkelt-personer der varetager mange forskellige konti, som de bruger til at udbrede konspirationsteorier på det social medie.‌
---
Som jeg skrev i går, så koster det på bundlinjen, når man går i gang med at udelukke brugere — i særdeleshed prominente brugere som Trump.
Både Twitter og Facebooks aktier er faldet de seneste døgn.‌
---
Når først korthuset vælter, så vælter det. Selv de tjenester, Trumps organisation bruger til at sende nyhedsbreve ud til mange millioner mennesker, har lukket præsidenten ude.
Det gælder både ExactTarget, som er ejet af firmaet Salesforce, og Campaign Monitor, som allerede i sidste uge prompte lukkede ned for udsendelse af mails fra Trumps kampagne.
Også betalingsfirmaet Stripe — som leverer betalingsinfrastruktur til en stor del af nettets onlinetjenester — har lukket for donationer til Trump.
Præsidenten er altså foreløbigt hverken i stand til at indsamle flere penge eller til at mobilisere sine støtter via email.‌
---
Amazon har ligesom Twitter øjnene stift rette mod QAnon.
Firmaet oplyser, at de er gået i gang med at fjerne fysiske QAnon-produkter, som fx tøj og bøger, der længe har kunne købes på Amazons gigantiske onlinehandelsplads.
Amazon har, som vi skrev i går, også lukket for de servere, som det stærkt højreorienterede sociale medie Parler benyttede.‌
---
Parler — som udmærker sig ved at have så godt som ingen moderation af indholdet på deres platform — er i særdeleshed i søgelyset for at være et af de steder, hvor koordinationen af sidste uges storm på Kongressen er foregået.
Lukningen af serverne har (foreløbig) fuldstændig elimineret det kontroversielle sociale medie, som til gengæld har valgt at lægge sag an mod Amazon. Held og lykke med det...
På trods af at Parler nu er fjernet fra nettet, er det i løbet af den sidste uge lykkedes for en sikkerhedsekspert, der kun ønsker at være kendt via sit Twitter-navn @donk_enby, at suge stort set al indhold fra Parlers servere — herunder alle slettede opslag.
Blandt de mange opslag findes blandt andet videoer i deres rå format indeholdende samtlige metadata inklusiv lokationsdata, som @donk_enby kalder "et væld af stærkt inkriminerende beviser".
Parler har angiveligt været designet på en (amatøragtig) måde, der har gjort det helt simpelt for sikkerhedseksperten at trække de mange data ud.
@donk_enby siger de indsamlede data på sigt vil blive gjort tilgængelige på Internet Archive.
Hvis du vil se en opdateret liste over (så godt som) alle de services der indtil videre har forbudt eller begrænset Trump, så tjek den hos Axios.‌
---

‌CES dag 1: Links til læseheste
Så skifter vi lige spor til den herlige verden af gadgets, der i konsumerismens hellige navn lover en bedre verden til alle dem, der køber.
Vi har samlet en lille håndfuld af de dimser, der er blevet vist frem på førstedagen af den fire dage lange elektronikmesse CES, som jo denne gang foregår helt virtuelt.‌
---
Skærmen skal rulles ud, ikke foldes
LG har fremvist deres rollable smartphone — altså en telefon hvor du kan forstørre displayet til næsten dobbelt størrelse ved at rulle skærmen ud.
Bedre endnu: telefonen skulle rent faktisk komme på markedet i år.
Spørgsmålet er i virkeligheden, om rollables ikke kan blive langt mere nyttige end foldables?
I hvert fald undgår man den dobbelte tykkelse af telefonen og mange af de problemer der følger med at bøje skærmen på midten.‌
---
Corona-gadgets
Som vi spåede i vores store "5 forudsigelser for techåret 2021", så har CES masser af Corona-dimser på programmet.
Vi har naturligvis smartmasken — blandt andet i en udgave med indbygget Bluetoothmikrofon, så folk man taler i telefon med (måske) kan høre hvad man siger bag masken.‌
Vi har også set en dørmåtte, man blot skal stille sig på for at ringe på døren, så man undgår at røre ved den potentielt virusinficerede knap på ringeklokken.‌‌
---
Toilet version 3.0
Det berøringsfrie tema fortsætter ud i badeværelset, hvor du naturligvis kan få et toilet, der skyller ud uden berøring.
Nu når vi er ved kummerne, så har Toto (ikke verdens dårligste band, men et firma med samme navn, red) fremvist en prototype på et toilet, der kan analysere, hvad du netop har afleveret i det. Herefter kan toilettet give dig gode råd til, hvad du skal spise mere eller mindre af, hvis du vil forbedre din afføring.‌
Ja, det lyder klassisk CES-åndssvagt, men det ville ikke undre mig en tøddel, at det på sigt kunne blive en værdifuld måde at holde øje med sin krops sundhedstilstand på.‌
---
Robotten over alle robotter‌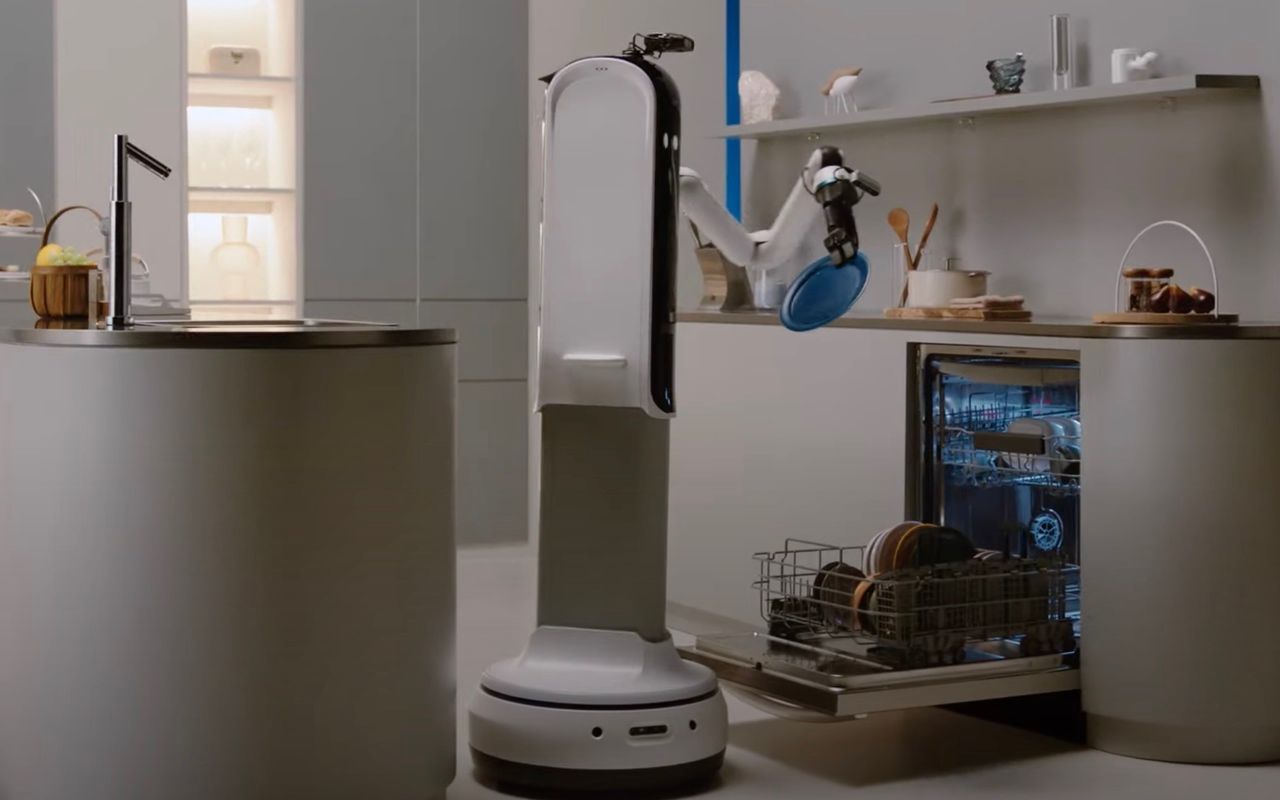 Vi slutter dagens rundtur med robotten over alle robotter, som naturligvis har Samsung som afsender.
Mød Bot Handy, der ikke blot kan hente et glas vand til dig eller skænke et glas vin.
Langt, langt vigtigere, så kan Samsung-robotten (i hvert fald på papiret) SÆTTE I OPVASKEMASKINEN.
Se, det er sgu teknologi, der er til at forstå.
Desværre er robotten stadig "under udvikling"… men fremtiden har det jo med at komme på et tidspunkt.‌
---
Følg Techliv — og del med dem du kender...
Del gerne dette nyhedsbrev med folk du kender.
Følg os på sociale medier:
Techliv på Twitter og Facebook | Nicolai på Twitter | Anders på Twitter
---