Hvilket materiale er gennemsigtighed lavet af?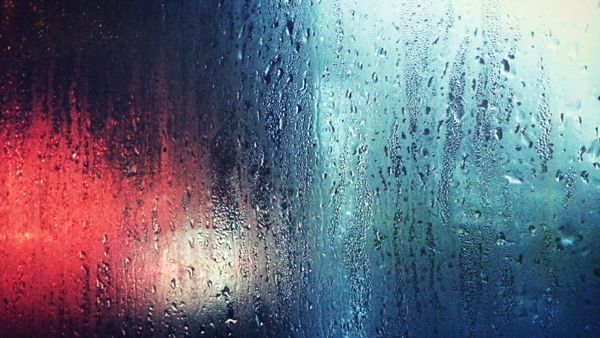 God mandag,
Gennemsigtighed er kodeordet for denne mandags hurtigt læste nyheder. Og det er jo en god ting, hvis man rent faktisk kan stole på det man ser.
Vi starter ugen med Mark Zuckerberg, der (igen) beder om mere regulering af techindustrien.
Vi skal forbi et armbånd, der vil sætte en stopper for uønskede optagelser via de smart-højttalere som breder sig alle vide vegne.
Og så er der i weekendens løb blevet sået alvorlig tvivl om, hvorvidt "verdens første bøjelige glasskærm" overhovedet er lavet af glas.
God læsning,
Nicolai
---

1. Zuckerberg beder om mere regulering
Gennemsigtighed og Facebook rimer ikke på hinanden — og selvom det ofte ligner en velvalgt strategi, så afholder det ikke Mark Zuckerberg fra løbende at forsøge at tegne et andet billede.  
I et debatindlæg i søndagens Financial Times beder Mark Zuckerberg nu (igen) om mere regulering af de store techvirksomheder, også selvom han forventer, at det på den korte bane vil få negative økonomiske konsekvenser for Facebook.
Zuckerbergs begrundelse lyder således:
"Jeg mener ikke private virksomheder skal tage så mange beslutninger alene, når de berører grundlæggende demokratiske værdier".
Facebook-stifteren henviser til de samme fire områder, som han gjorde året før: Valg, skadeligt indhold, privatliv og data-portabilitet.
Mark Zuckerbergs seneste opfordring til lovgiverne falder netop nu, fordi Facebook senere i dag offentliggør et udspil (et white paper) med firmaets bud på, hvilke spørgsmål ny lovgivning skal adressere.
Det følger vi op på, hvis der er noget nyt under solen —  eller måske bare lys for enden af tunnellen.
---

2. Ultra tyndt glas eller blot plastik?
Vi skal nok snart tage en pause fra de foldbare telefoner, men der bliver altså ved med at dukke nyheder op, som vi ikke kan se gennem fingre med.
Samsung lancerede i sidste uge den foldbare telefon Flip Z, der ifølge det sydkoreanske firma er den første udstyret med bøjeligt glas — firmaet kalder det Ultra Thin Glass.
Men er det nu i virkeligheden glas eller blot plastik med et fancy navn? Det er der stor usikkerhed om, efter skærmen har gennemgået en ganske simpel "ridse-test" hos YouTuberen Zack Nelson, der har udført denne type forsøg på alle nye flagskibstelefoner i fem års tid.
I testen ridses skærmen med et værktøj af varierende hårdhedsgrad på en skala fra 1-10. Tommelfingerreglen er, at plastik bliver ridset ved 2-3, glas ved 5-6, og safir ved 8-9.
I testen af Flip Z er der allerede små ridser fra værktøjet ved styrke 2, og ved 3 er der meget markante ridser. Alene Zack Nelsons fingernegl laver ridser i skærmen, hvilket tydeligt indikerer, at der ikke er tale om et glasmateriale, som det vi kender.
Zack Nelson konkluderer, at "Samsung helt sikkert ikke bør kalde det for glas". Vi venter spændt på firmaets reaktion.
Hvis #GlassGate ikke er nok til at få dig til at genoverveje om tiden er rigtig til at anskaffe en foldbar telefon, så skal du ikke læse mange anmeldelser af Motorola Razr for at finde ud af, at det næppe er telefonen for dig.
Blandt andet giver mediet The Verge Motorolas genfødte fliptelefon sølle 4 ud af 10, hvilket er helt uhørt for en ny telefon —  i særdeleshed en der koster langt over 10.000 kroner.
Særligt er knirkelyden fra telefonens hængsel ved at drive anmelderen Dieter Bohn til vanvid, og hans konklusion er den simple, at telefonens mangler er så grelle, at han ikke ville anbefale den til nogen, hvis den kostede en penny over 250 dollars — rundt regnet og inklusive moms er det cirka 2.000 danske kroner. Av, av, av.
---

3. Nyt armbånd slører private samtaler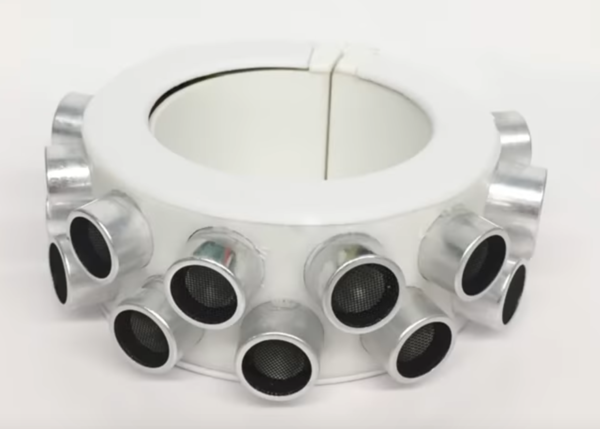 Som vi skrev i fredags, så er smart-højttalere på vej ind i rigtig mange menneskers hjem. Det betyder også, at det i stigende grad er uklart, om en samtale man fører hjemme hos familie, venner eller bekendte bliver optaget og sendt til techgiganternes servere.
Den problemstilling — og en voldsom uenighed om hvorvidt en Amazon Echo-højttaler skulle have lov til at komme indenfor i Ben Zhao og Heather Zhengs fælles hjem — fik parret, som begge er datalogi-professorer på University of Chicago, til at udvikle et armbånd, som med et enkelt tryk kan sætte mikrofonerne ud af spil.
Når armbåndet aktiveres, udsendes et ultrasonisk lydsignal, som mikrofonerne opfatter som støj, og som overdøver signalet fra den menneskelige konversation.
Signalet kan ikke høres af det menneskelige øre - med undtagelse af de helt unge der ikke har fået ødelagt deres hørelse endnu.
Armbåndet er blot det seneste af en række produkter fra armbånd, jakker og hætter til briller og ansigtssmykker, der har det tilfælles, at de søger at begrænse indsamlingen af data fra de milliarder af mikrofoner og kameraer, der i disse år finder vej ind i vores hjem og ud i det offentlige rum. Med andre ord, produkter der forsøger at gøre os lidt mindre gennemsigtige.
---

LINKS TIL LÆSEHESTE
Har du styr på dine Chrome-udvidelser?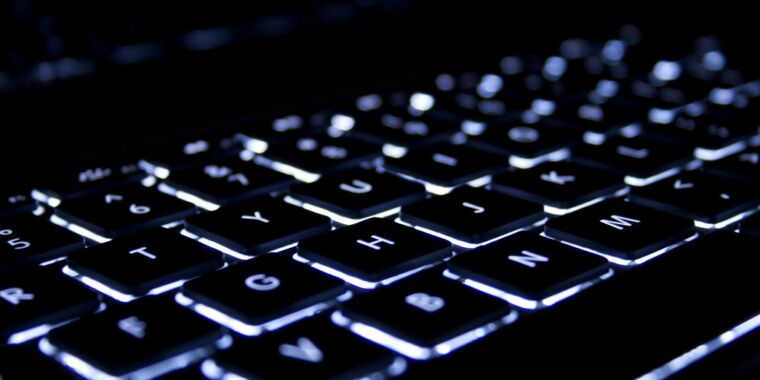 ---
Har Apple styr på sine kommenede 5G-antenne? Eller risikerer man "at holde den forkert"?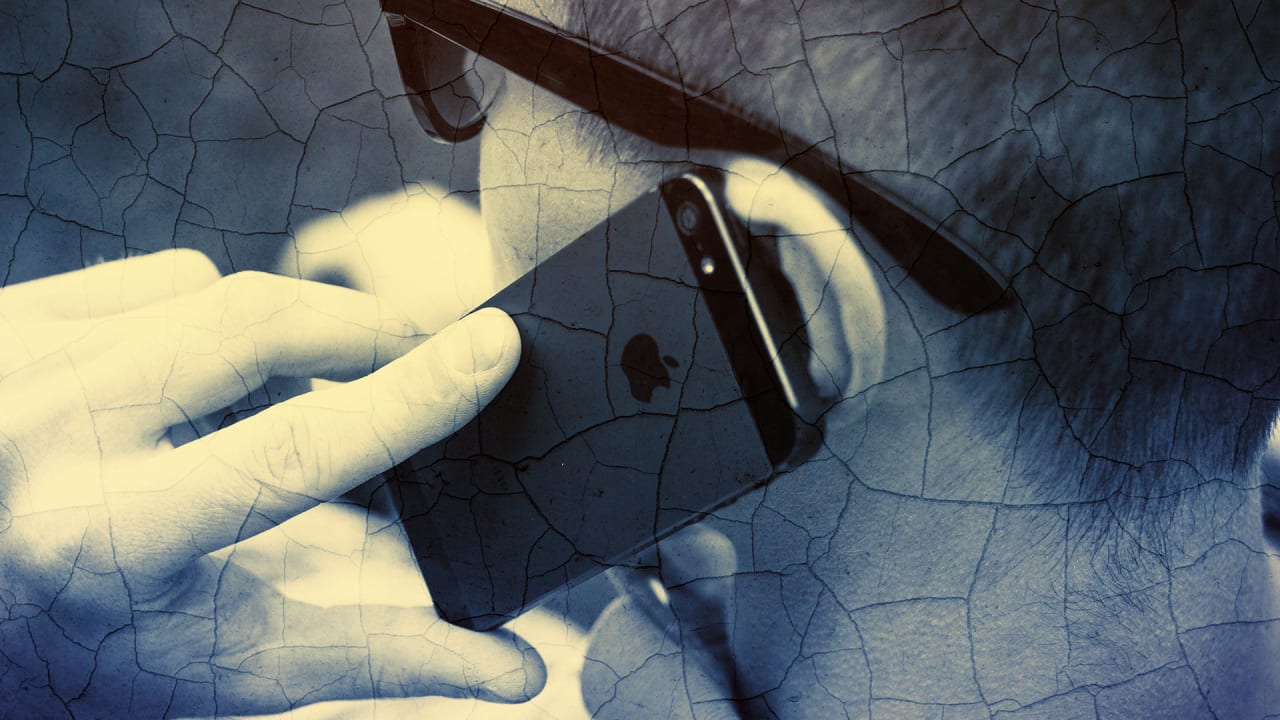 ---
Kiksede digitale afstemninger er ved at blive et af de store temaer i 2020. I denne weekend gik det blot ud over et norsk Melodi Grandprix.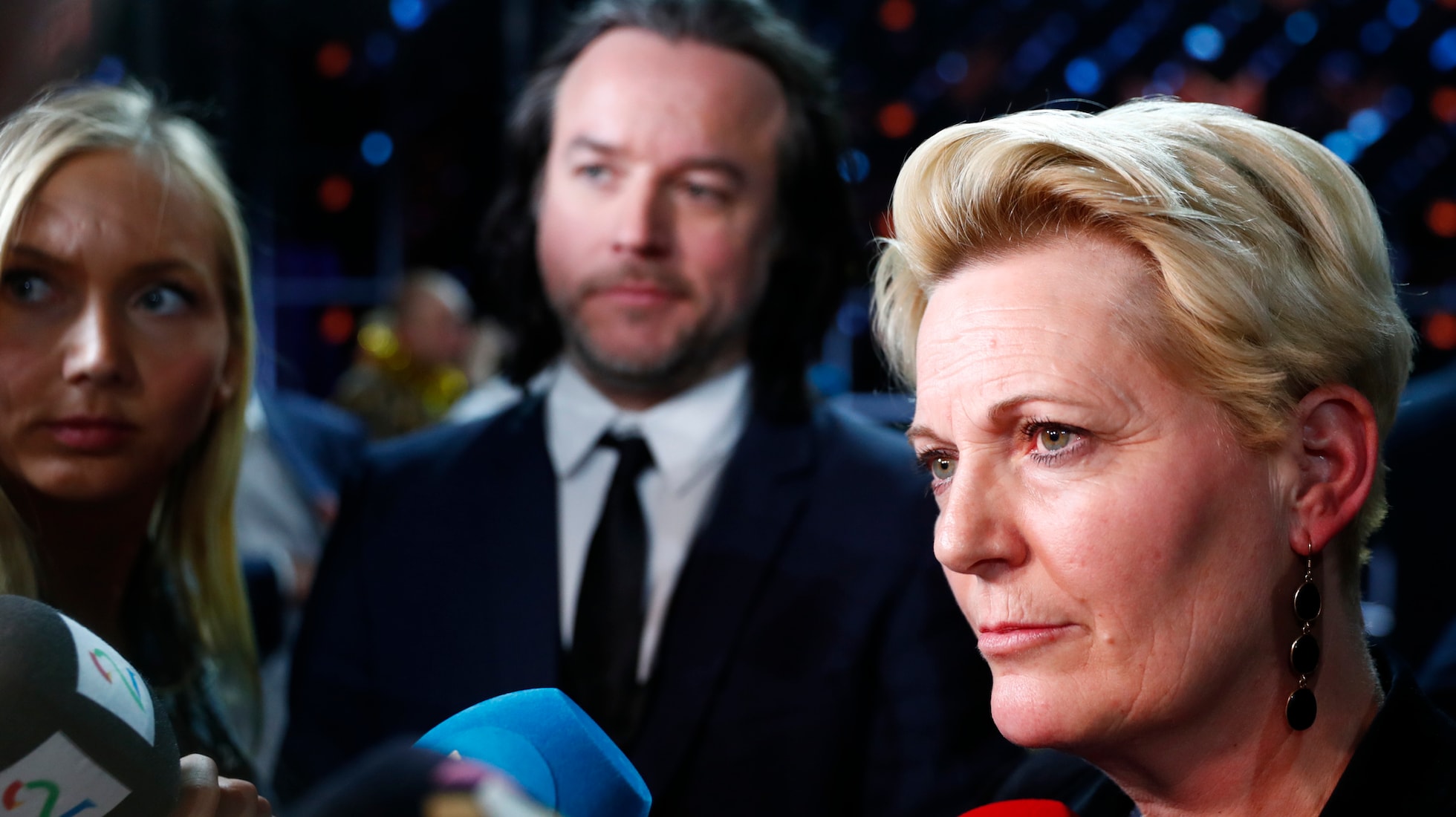 ---