Sådan lærte jeg at læse tysk på et øjeblik
God fredag,
Dagens nyhedsbillede er præget af op til flere store smil, så dem har vi valgt at omfavne. Det trænger vi måske også til...
Vi har både et stort 3D-print-gennembrud, en glad Tesla-ejer, og en smarthøjttaler-industri der kan grine hele vejen ned til banken.
Og så har jeg selv rimelig meget optur over, at jeg fra det ene øjeblik til det andet har lært at læse tyske artikler. Den gode nyhed er, at det også virker for dig.
God læselyst og weekend,
Nicolai
---

1. Salget af smart-højttalere vokser vildt
Hvis man tror, at bekymringen for privatlivet står i vejen for at folk frivilligt installerer mikrofoner i eget hjem, så tager man grueligt fejl.
Smart-højttalere går nemlig som varmt brød — faktisk i et tempo så selv hipsterbageren længere oppe ad Gammel Kongevej ikke kan følge med.
Ifølge analysefirmaet Strategy Analytics blev der i 2019 solgt 146,9 millioner smart-højttalere, hvilket er en vækst på 70 procent sammenlignet med 2018.
Amazon topper listen med lige over 26 procent af de solgte enheder, efterfulgt af Google som sidder på 20 procent af markedet. Herefter følger de tre kinesiske producenter Baidu, Alibaba og Xiaomi, mens Apple med HomePod indtager sjettepladsen med lige under 5 procent.
---

2. 3D-print gennembrud I Schweiz
Schweiziske forskere har udviklet en 3D-printer som kan printe fulde objekter på under 30 sekunder med en, ifølge forskerne, "hidtil uset præcision og finhed".
Indtil nu er 3D-print foregået som en lag-på-lag process, som ofte tager mange minutter eller timer.
Den nye metode går ud på at printeren sender laserlys gennem et gennemsigtigt,  flydende materiale — enten flydende plastik eller biologisk gele. Baseret på en 3D-model bliver laserlyset sendt ind fra forskellige vinkler, som får det flydende materiale til at størkne, og det speeder altså processen alvorligt op.
I første omgang kan den nye metode dog kun printe bløde objekter og indtil videre kun i en størrelse på cirka 2 centimeter. Men man forventer at kunne skalere det op til 15 centimeter inden længe.
Forskerne siger, at metoden kan bruges til at printe bløde objekter såsom væv, organer, propper til høreapparater og tandbeskyttere.
Resultaterne er publiceret i det videnskabelige tidsskrift Nature. Hvis du vil se, hvor vild teknologien ser ud i praksis, så tjek videoen her.
---

3. Tesla genaktiverer avanceret autopilot
Vi skrev i mandags om en gut, der havde købt en brugt Tesla, som mistede sit Advanced Driver Assistance System, fordi Tesla fjernopdaterede mandens bil.
Nu har Tesla kontaktet manden — der i medierne blot er er omtalt ved sit fornavn Alec — og oplyst at de igen har opdateret hans bil. Denne gang har de dog givet ham den udvidede autopilot tilbage.
Bilfirmaet har ikke meldt noget officielt ud om, hvorfor de har skiftet mening.
Tesla har en længere historie med at fjernopdatere biler. Vice skriver at Tesla blandt andet mange gange har fjernet den livslange gratis Supercharger-opladning, som var en del af købsprisen på tidligere Teslaer, hvis et forsikringsselskab har afskrevet bilen som totalskadet.
En uafhængig Tesla-mekaniker, der reparerer de skadede Teslaer, fortæller til Vice, at han derfor jailbreaker bilerne - altså installerer software uden om Teslas system - og genaktiverer den gratis Supercharging, fordi han ikke kan se rimeligheden i, at den fjernes.
Så jailbreak af biler er altså en ting — og kan meget vel være grunden til, hvorfor Tesla er så hidsige med at fjernopdatere brugte biler.
---

Sådan lærte jeg at læse tysk på et øjeblik
Den anden dag henviste jeg til en vigtig artikel om ansigtsgenkendelse skrevet på det schweiziske medie SRF.
Udover at det var en interessant historie, så faldt der en stor uventet bonus-appelsin ned i min turban. For artiklen var skrevet på tysk, som bestemt ikke er det sprog, jeg mestrer bedst.
Da jeg gerne ville læse artiklen smed jeg den en tur igennem Google Translate fra tysk til engelsk — og resultatet blæste mig rimelig meget omkuld.
Artiklen flød stort set i sin helhed på et kompetent engelsk (tjek det selv her). Faktisk så kompetent at jeg lige måtte lade et par engelsksprogede øjne læse med, der bekræftede min oplevelse.
Men faktisk burde jeg slet ikke være blevet så overrasket. For jeg havde få dage forinden hørt nyhedsveteranen Robert Cottrell (The Economist,  Financial Times og The Independent) forklare i podcasten a16z, hvordan maskinoversættelse har gjort ham i stand til at læse tyske artikler — og iøvrigt hvor god meget tysk journalistisk er.
Cottrell — som nu kuraterer den vigtigste  journalistik fra nettes kringelkroge i sit nyhedsbrev The Browser — tror, at vi i takt med at oversættelserne bliver bedre og bedre, med tiden kan læse artikler fra de bedste og mest interessante skribenter og journalister, uanset hvad land de kommer fra, og hvad sprog indholdet er skrevet på.
Han har blandt andet arbejdet en del sammen med et britisk firma, der udvikler en cloudbaseret neuralt netværksdrevet maskinoversættelses-service, som har slået benene væk under ham:
"Du kan læse store mængder af tyske og spanske oversættelser til engelsk, uden at du er klar over, at du har læst en oversættelse", siger han.
Cottrell forudser, at de fem techgiganters arbejde inden for maskinoversættelse med tiden stille og roligt vil blive bagt ind i fx Google News og Apple News.
"Lige pludselig vil vi læse indhold fra hele verden, endda uden at vi er klar over det", siger han.
At der er et yderlige niveauskift i horisonten, hørte jeg også, da jeg for et par måneder siden besøgte Google i Zürich.
Her talte jeg med Macduff Hughes, som er engineering director for Google Translate. Han forklarede, at deres tests allerede nu viser, at Googles kontraktansatte test-personale kan have svært ved at se forskel på en menneskelig oversættelse og en computeroversættelse mellem de store sprog.
Direkte adspurgt forklarede Macduff Hughes, at han ser mindst endnu et teknologisk gennembrud foran sig, der kan rykke maskinoversættelse til det næste niveau, uden dog at sætte nogen tidshorisont på.
Grunden til at man som dansker stadig er skeptisk er, at det jo desværre endnu ikke er slået igennem på vores lille sprog.
Således lød en del af den tyske oversættelse til engelsk fra artiklen på SRF:
Have you been on a women's strike? At the street parade? At the wrestling festival? At the gay pride?
Men oversat med Google Translate til dansk gik det ikke helt så godt:
Har du været i en kvindestrejke? Ved gadeparaden? På wrestling-festivalen? Ved den homoseksuelle stolthed?
Heldigvis kan jeg læse engelsk, for ellers ville det desværre stadigvæk være en pine at skulle læse en tysk artikel oversat til dansk.
Det bliver forhåbentlig meget bedre i en ikke så fjern fremtid. For idéen om, at vi kan læse indhold uanset hvad sprog det er skrevet på, er i hvert fald ganske tiltalende.
---

LINKS TIL LÆSEHESTE
USA lægger sag an mod Huawei. Det kinesiske firma er bl.a anklaget for at stjæle forretningshemmeligheder, lyve over for de amerikanske myndigheder og overtræde sanktioner mod Iran og Nordkorea.
---
Facebook tester ny hobby-app der skal gøre det let at foto-og video-dokumentere dine personlige projekter og hobbier — og erstatte Pinterest?
---
Zuckerberg vil med glæde betale mere skat i Europa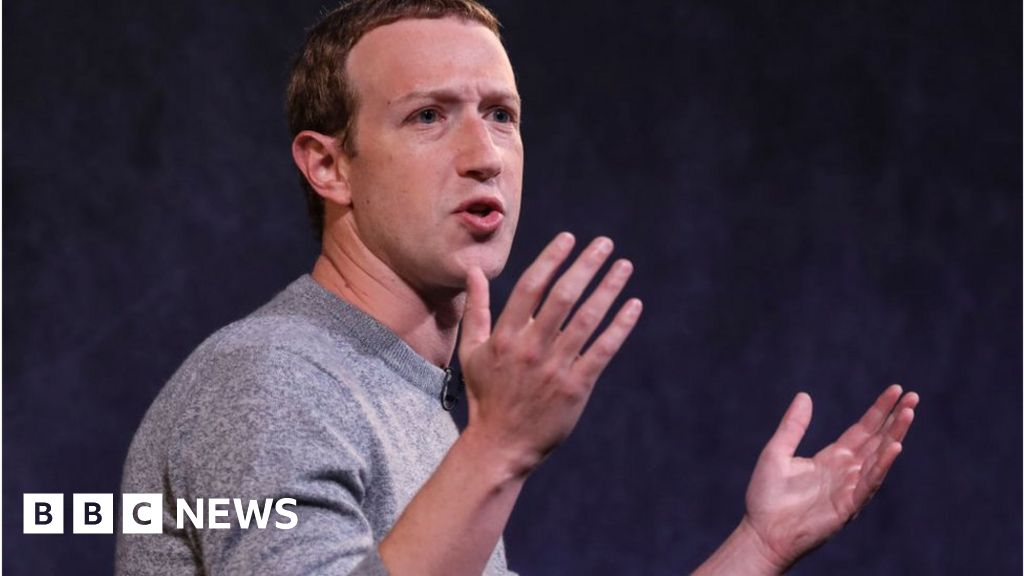 ---
Første router der understøtter Apples HomeKit er lige på trapperne.
---