6 bud på fremtidens elektriske bytransport
Scootere, cykler og biler i mikrostørrelser. Fremtidens transport er elektrisk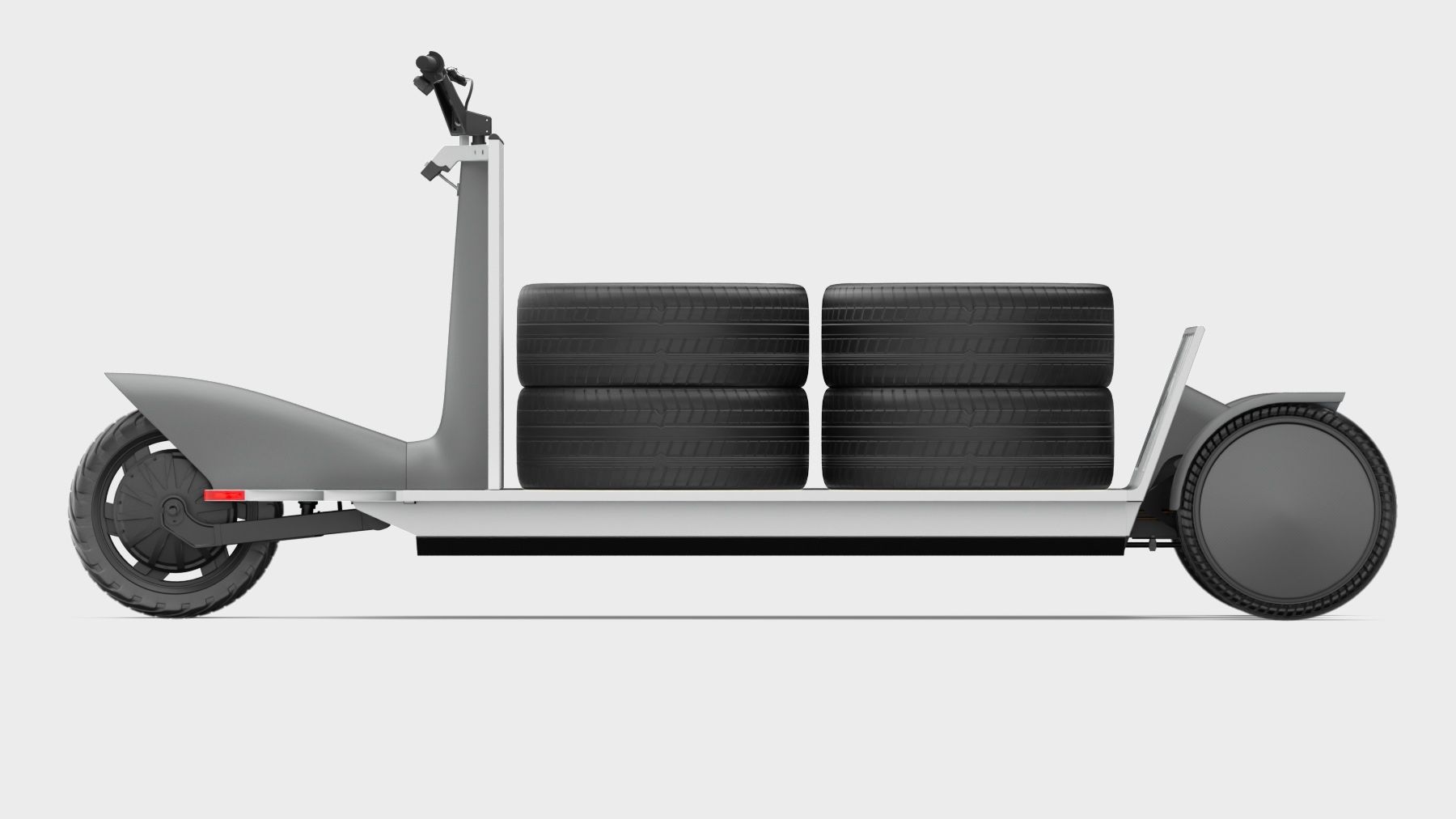 ---

1. Polestar Re:Move — en ny form for pakketransport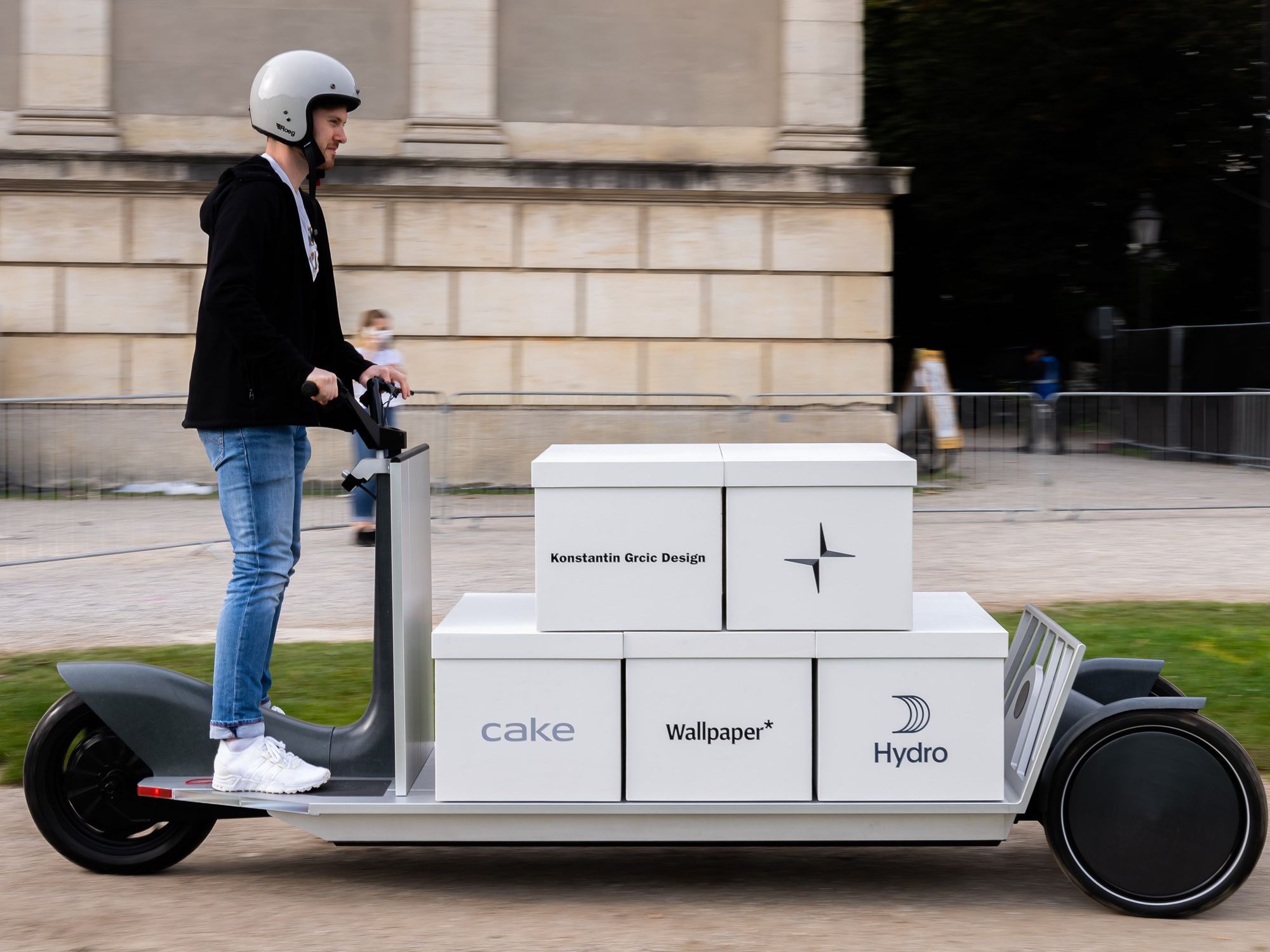 Jeg ved ikke rigtig, hvad man skal kalde denne dims fra det svensk/kinesiske firma Polestar.
Men prototypen på Re:Move er i hvert fald tænkt til at være et alternativt bud på den såkaldte "last mile delivery". Altså levering af pakker det sidste stykke vej til moodtageren, typisk i byer hvor trafikken og luftforureningen er tæt.
Som du kan se på billedet ovenfor står man op og kører Re:Move, der med sin bredde på blot 75cm er i omegnen af 12 centimeter smallere end en Christianiacykel.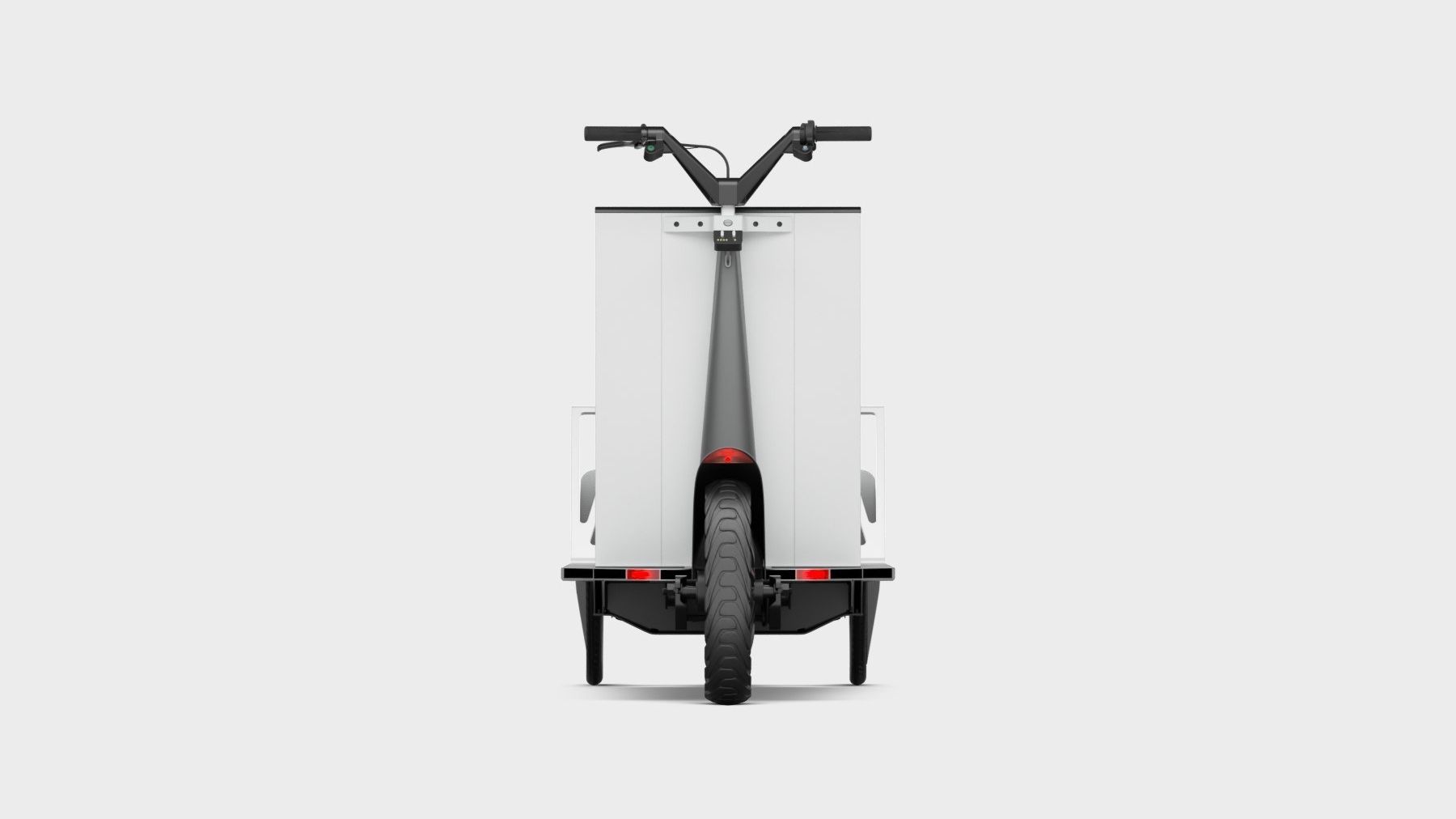 Med en tophastighed på 25 km/t kan den således køre på en cykelsti uden de store dikkedarer.
Polestars elektriske stå-op-transport-ladcykel kan ifølge firmaet bære 180 kilo, så der er altså rig mulighed for at flytte selv ret tunge kasser og varer på denne nye form for transportmiddel — hvis den bliver til virkelighed.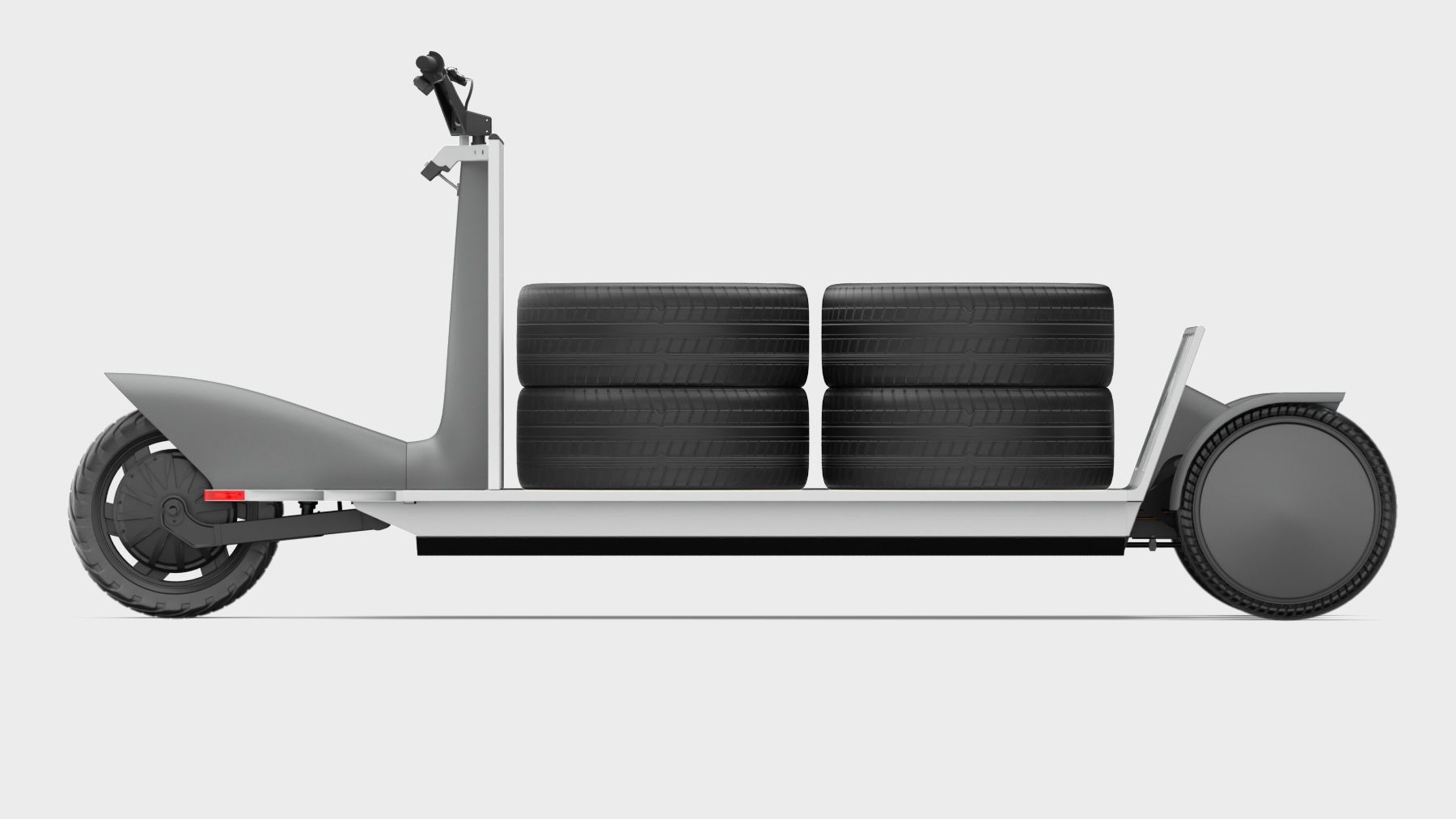 ---

2. CAKE elcykel/knallert der kan oplades bag på en bil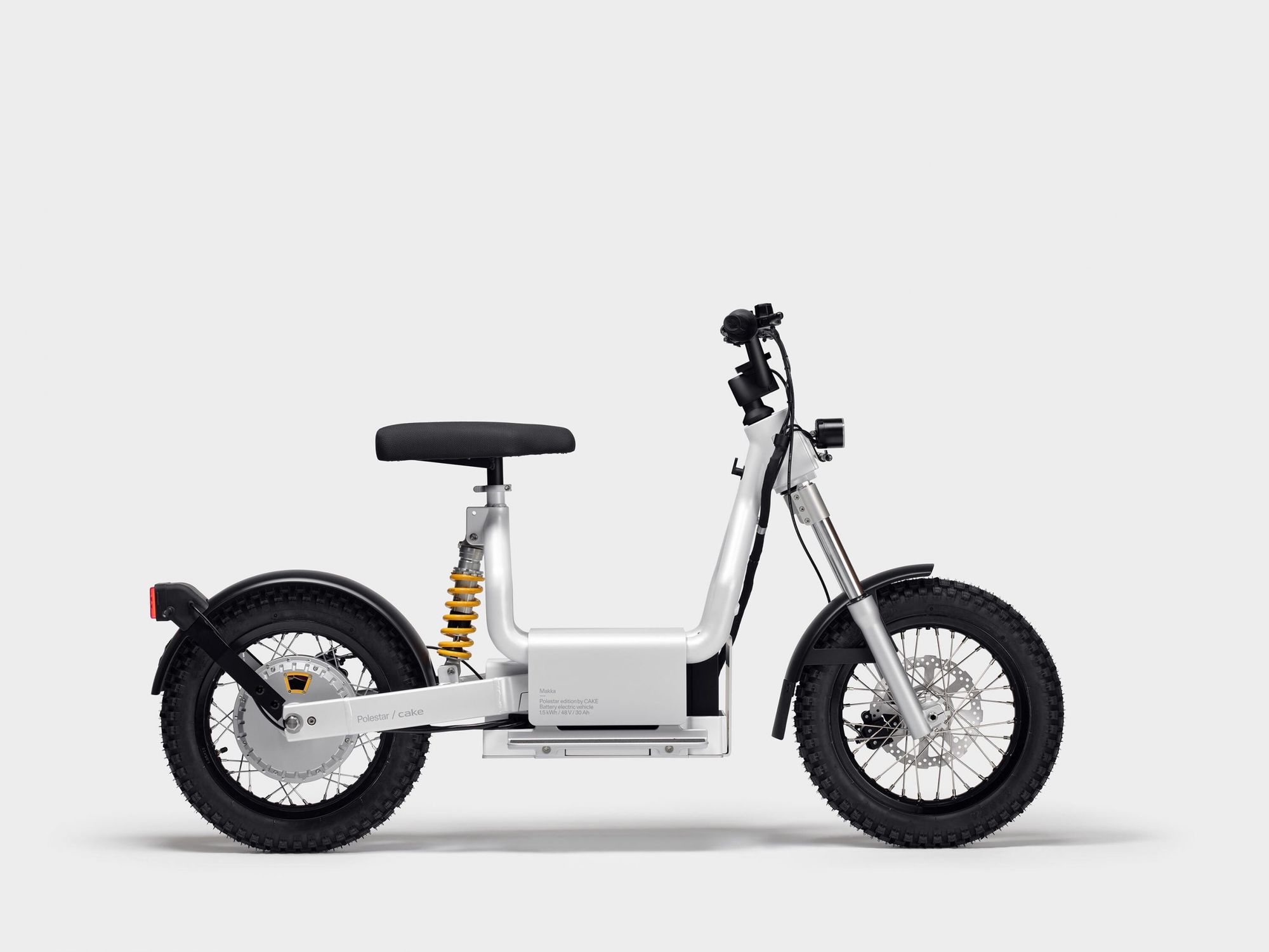 Vi bliver i Sverige — og delvist i Polestar-universet.
Det svenske el-moped-firma CAKE har lanceret en ny elektrisk cykel/knallert, som de kalder Makka.
Den kommer både i en 25 km/t og en 45 km/t udgave, så den lille model kan vel ret beset køre på en cykelsti.
Prisen starter på 3.500 euro, men hvis du vil have modellen med moderne mælkekasse på (og det vil du jo), så skal du smide 200 euro ekstra for kassen.
Du kan sågar også montere et barnesæde bag på.
Udover at mopedens design er ret cool, så har CAKE samtidig lanceret et mobility bundle sammen med Polestar, hvor man kan montere sin Makka bag på den elektriske Polestar 2.
Men man kan ikke blot montere den og tage den med sig, den kan endda lades fra Polestars batteri, mens man kører i bilen.
Konceptet er altså designet til at man kører ind til kanten af en by, hvor man parkerer sin bil og fortsætter på sin cykel-knallert.
Galt eller genialt?
---

3. Microlino — verdens (måske) mest nuttede bil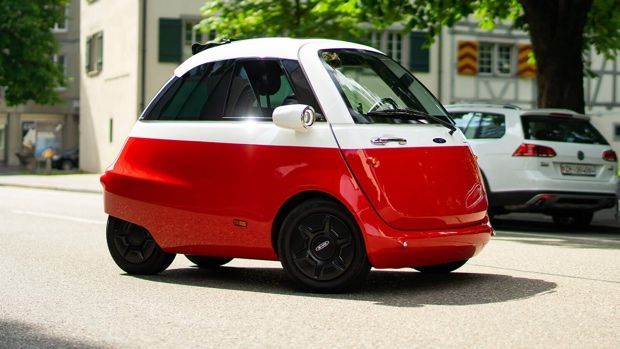 Transport designet til tæt befolkede byer er helt sikkert en markant trend.
Den måske mest nuttede bil — som i virkeligheden er en en slag elektrificeret firhjulet cykel — er Microlino.
Firmaet har i efterhånden et stykke tid fremvist prototyper på deres bybilskoncept, og endda modtaget over 24.000 reservationer.
Men nu siger firmaet, at de (langt om længe) er lige på trapperne til at sætte bilen i produktion. Tilladelsen til at den må køre på europæiske gader og stræder er på plads.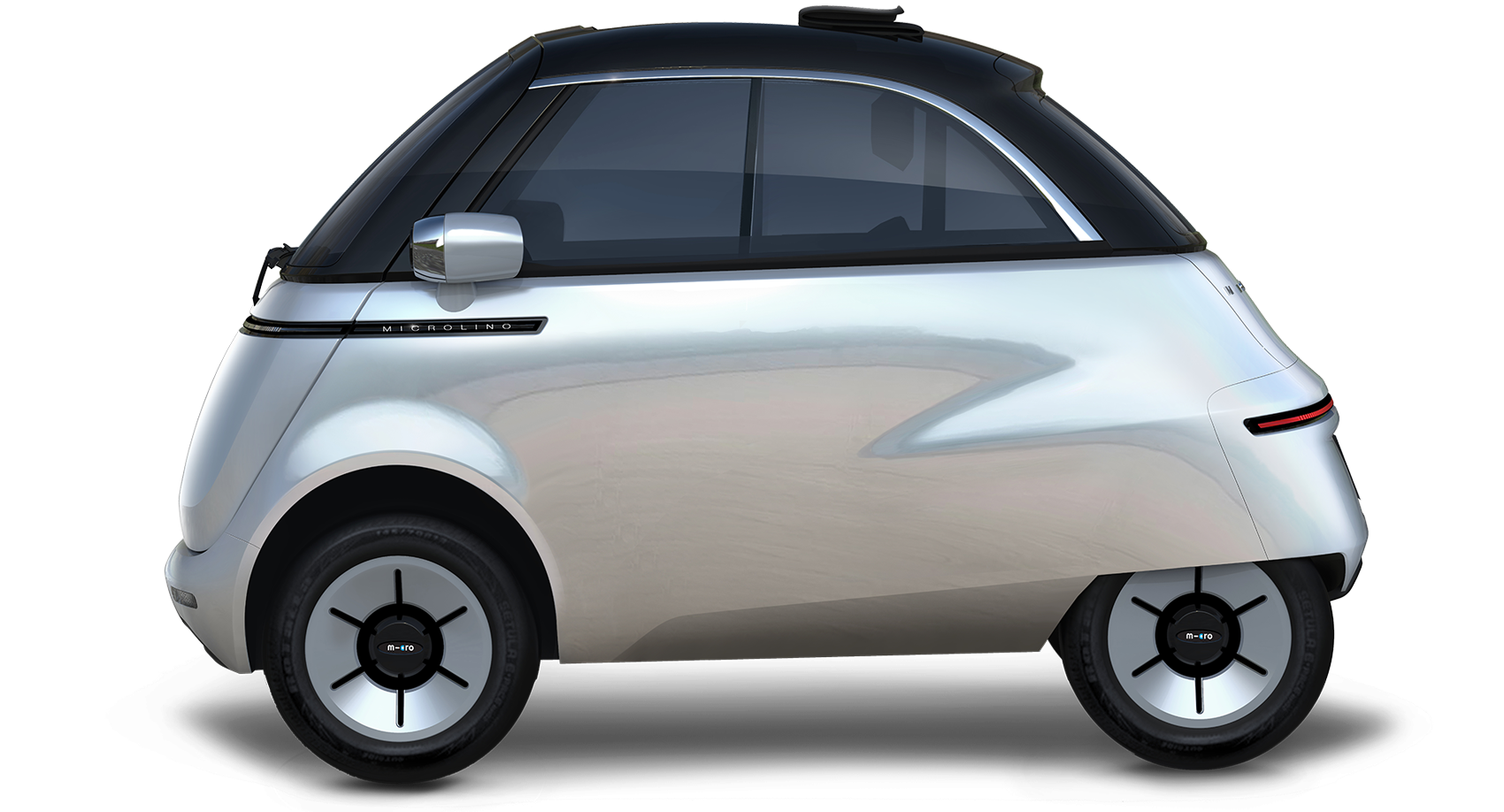 Microlino er noget så sjældent som en bil, der får mig til at trække på smilebåndet.
Men med dens topfart på 90 km/t kan man dog ikke lade være med at tænke på, hvordan den vil klare sig i en crashtest.
---

4. BMWs genbrugs-elcykel-koncept... i tre tempi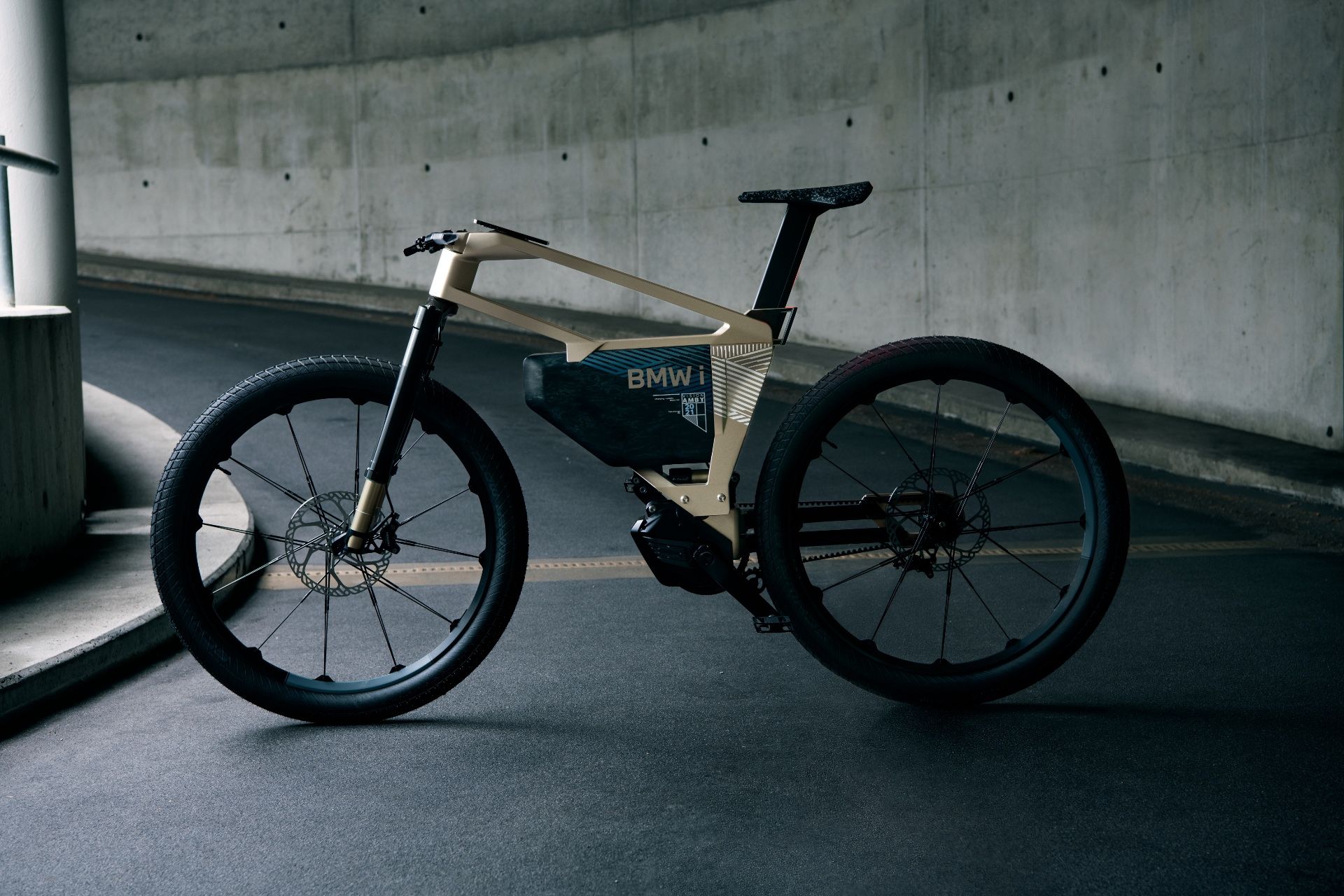 Hvor vigtigt det er for producenterne at signalere, at de er med på bæredygtighedsbølgen, bliver for alvor klart, når et firma som BMW pludselig fremviser en elcykel.
i Vision AMBY, som koncept-cyklen hedder, er dog ikke blot en normal elcykel.
Den kan ifølge BWM indstilles til at køre med tre forskellige tophastigheder 25, 45 og 60 km/t. Den er altså ligeså meget knallert og semimotorcykel, som den er cykel.
Tanken er ligefrem, at cyklen kan begrænses i hastighed afhængig af dens lokation 😎.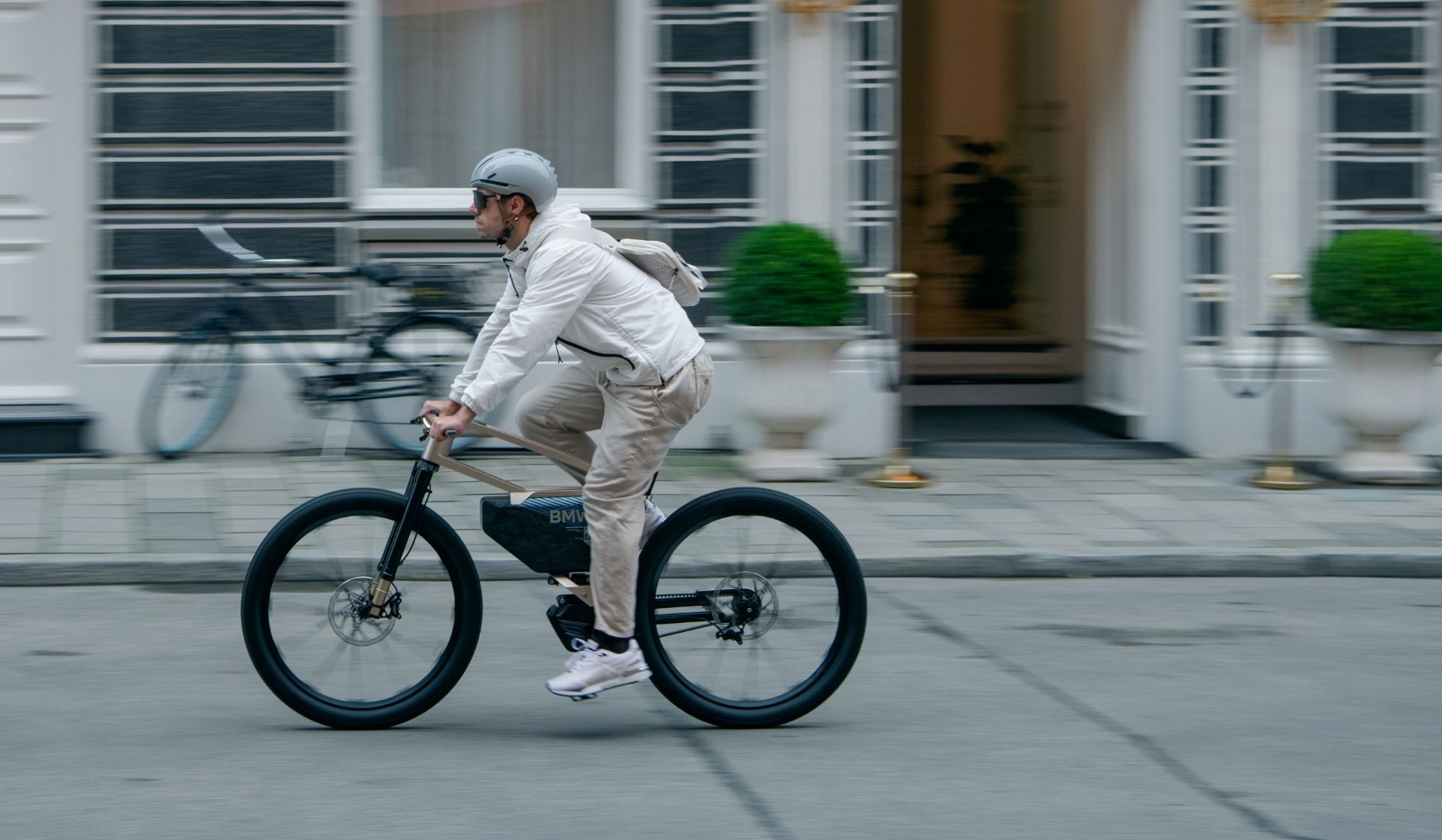 Koncept-elcyklen er udstyret med et – for en elcykel –  stort batteri på 2 kWh, som ifølge firmaet giver en rækkevidde på 300 kilometer, hvis man kører med den laveste hastighed.
Men måske endnu vigtigere er cyklen en del af BMWs nye cirkulær økonomi-koncept — ligesom bilen BMW i Vision Circular.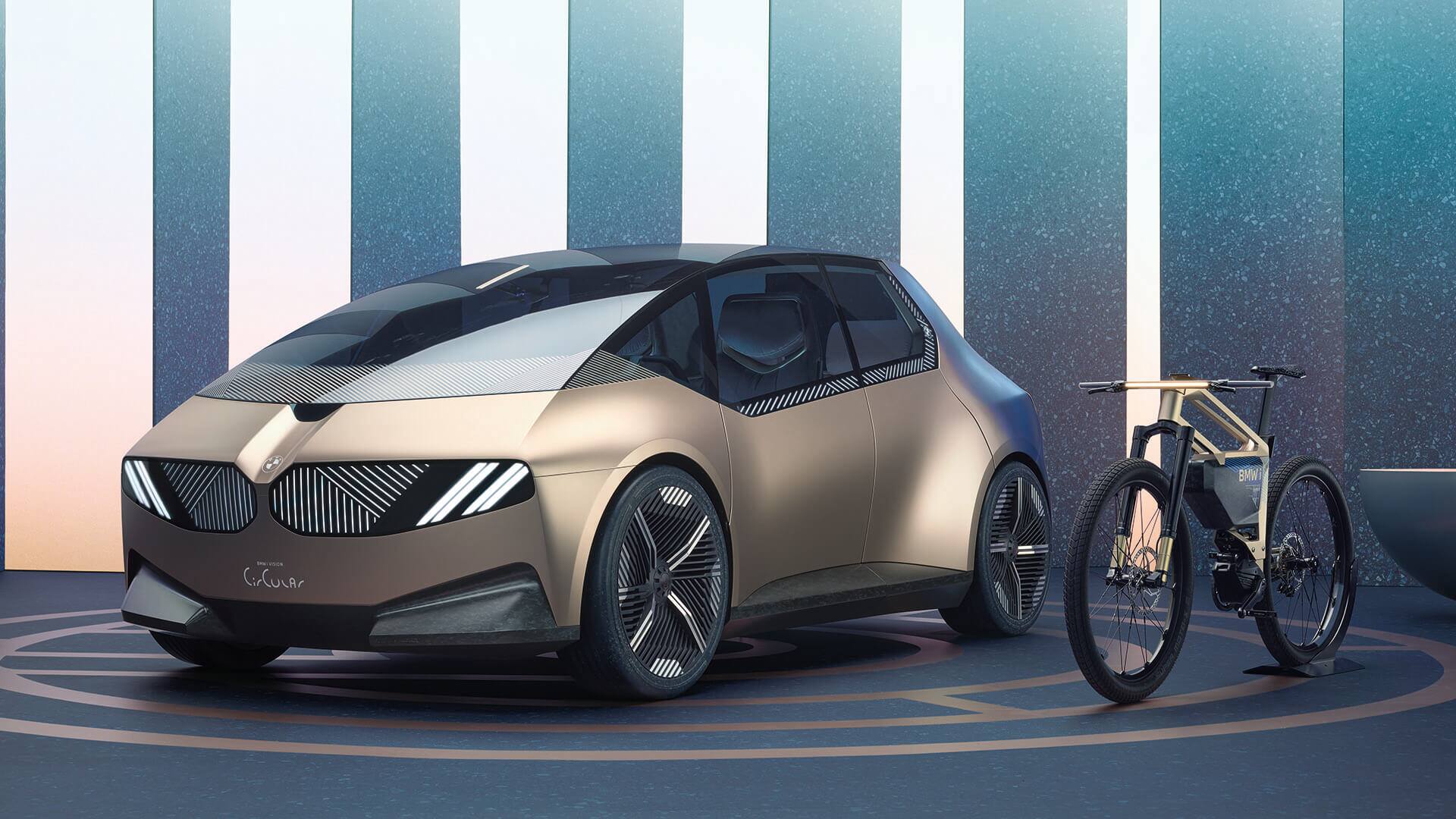 Konceptet går i væsentlig grad ud på at bruge genbrugsmaterialer i form af recycled aluminium og plastik.
BMW mener også, de kan spare lidt på forbruget af materialer ved fx at fræse logoet ind i rammen, bruge naturgummi-dæk, og så videre.
Som det fremgår, er bil- og transportmesser også stedet, hvor producenter — nærmest helt frit fra leveren — stiller sig op og fortæller om nogle af de fremtidskoncepter, de arbejder på. Eller i hvert fald koncepter der får dem til at fremstå i et positivt lys.
Omvendt er det jo fint at have et pejlemærke, man sigter efter, hvis vi på nogen måde skal få styr på den klimakrise, som verden står midt i.
Bare husk at skrue godt op for bullshit-detektoren.
---

5. Indisk scooter til 8.500 kroner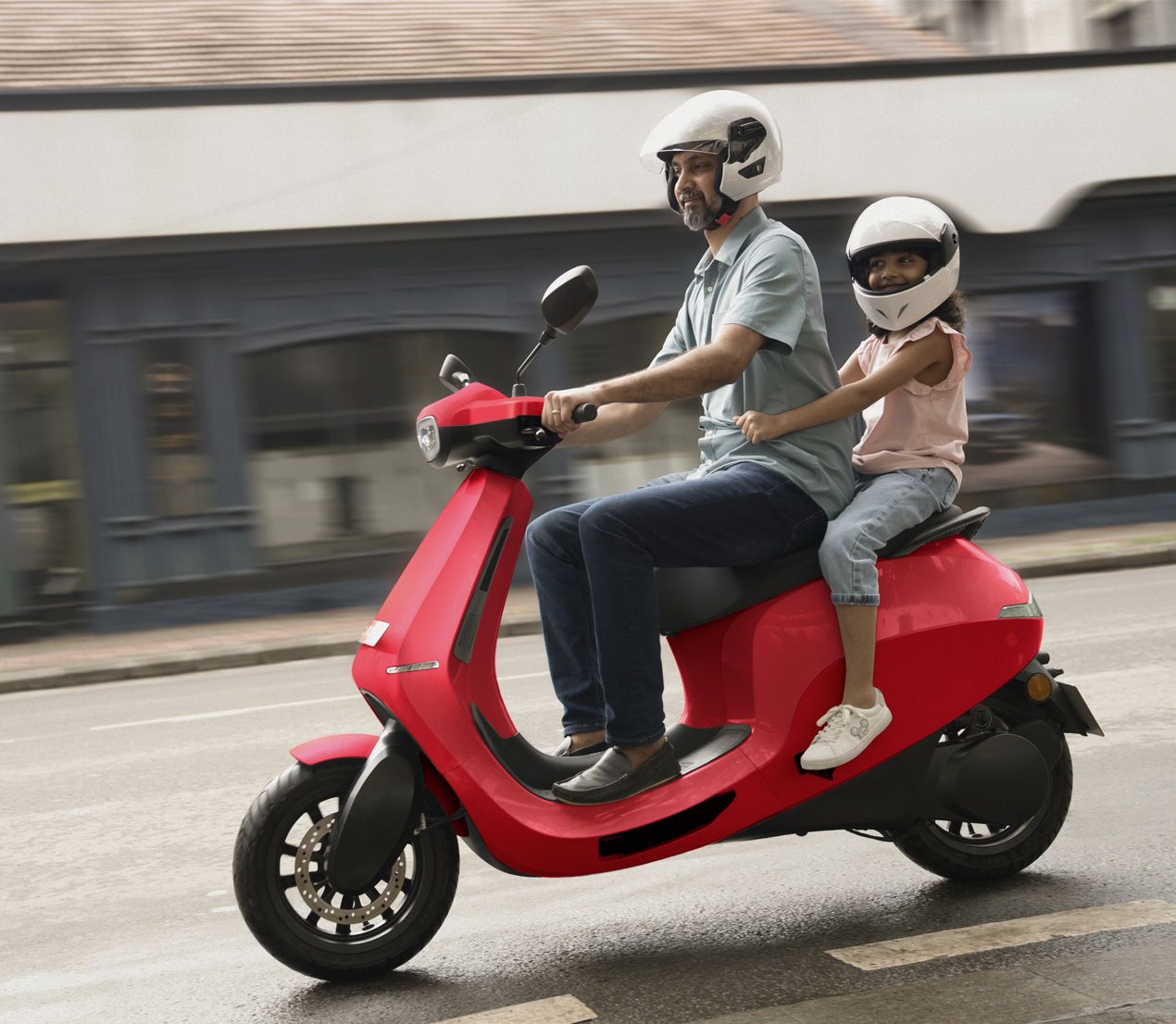 Vi bliver i den tohjulede elektriske verden, men sætter farten endnu et nøk i vejret.
Det indiske scooter-firma Ola Electric har netop sat deres ekstremt billige scootere til salg — foreløbigt dog kun i Indien.
Den billigste Ola S1 har en tophastighed på 90 km/t og og en lovet rækkevidde på 181 km på en opladning.
Men det der virkelig er overvældende er en startpris på helt vanvittigt lave 8.500 kroner omregnet fra indiske Rupee.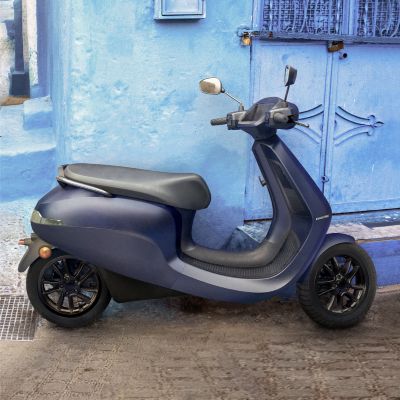 S1 Pro modellem har en tophastighed på 115 km/t. Men den øgede fart koster på rækkevidden, som er sat til blot at være 121 km.
I virkelighedens verden kører elektrificerede køretøjer dog ofte en del kortere end det officielle tal, så det er nok værd at have in mente.
Ola-scooterne har siden i går kunne forudbestilles af inderne online. De første leveringer skal efter planen finde sted i oktober.
---

6. Billig elbil fra Volkswagen — med et halvt rat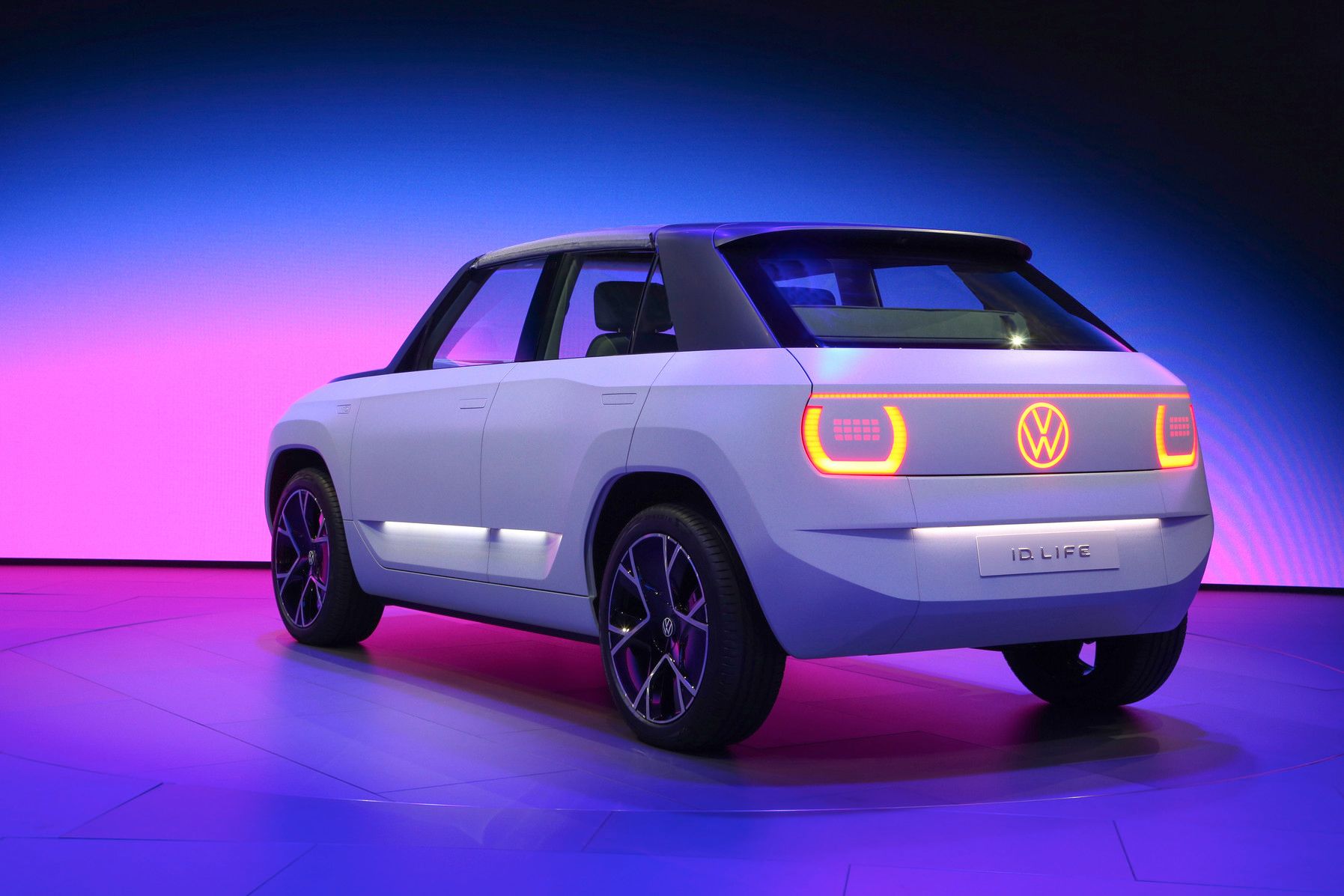 En af udfordringerne med at få elbiler rullet ud til masserne er prisen.
Der er foreløbigt ikke rigtig nogle gode muligheder, hvis man blot vil have en lille elektrisk bybil, der er til at betale.
Men også dette segment bliver der snart kamp om.
Volkswagen fremviste på IAA-messen en koncept-bil med navnet ID. Life, som efter planen skal være klar til salg i 2025 og med en startpris på 20.000 euro (direkte omregnet er det 150.000 kroner.)
Og for at det ikke skal være løgn, har de sågar kopieret rattet fra Teslas nye Model S, der som bekendt er skåret i halv.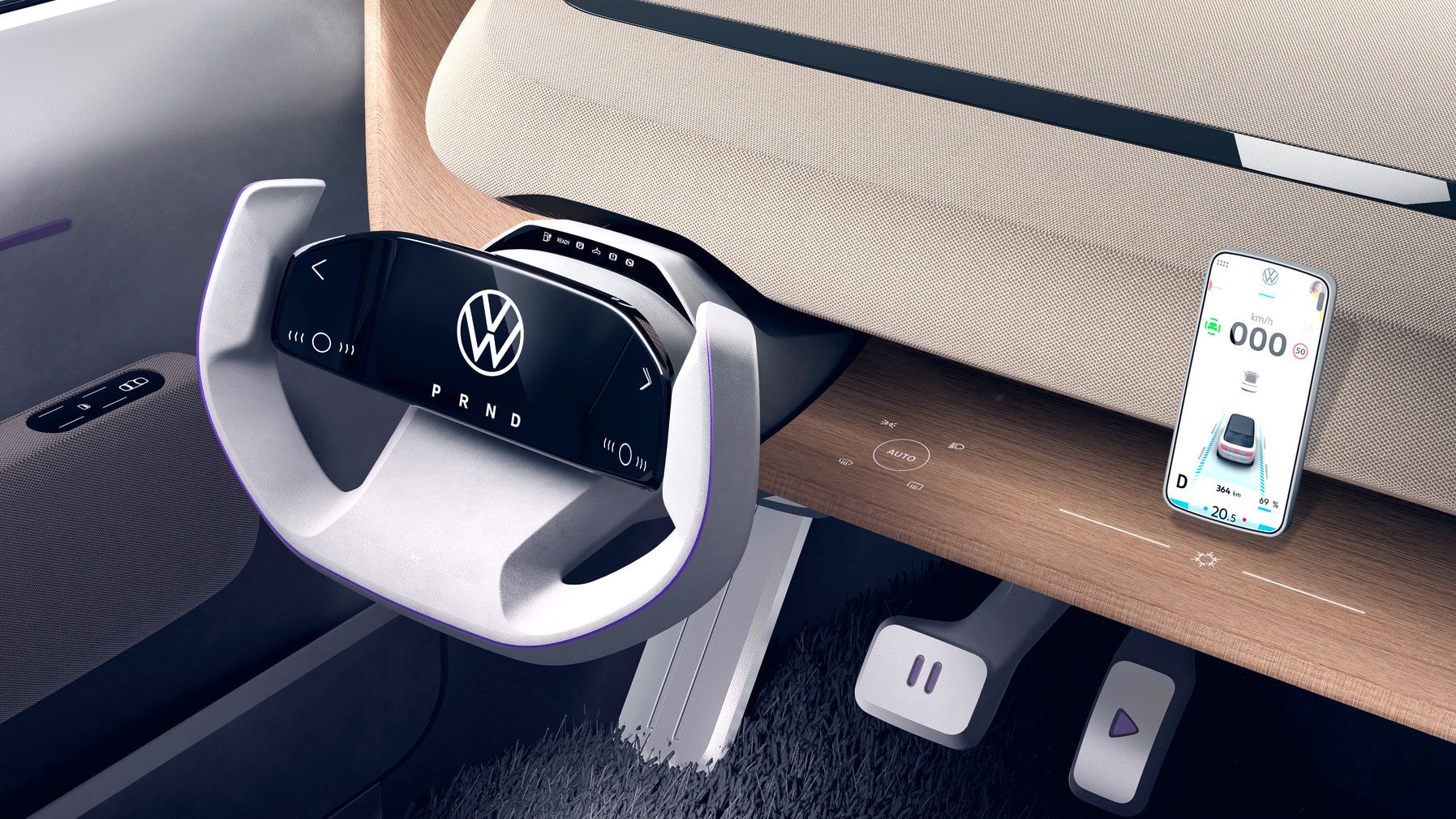 Om bilen nogensinde kommer til at se sådan ud, når den engang er færdig, er nok tvivlsomt. Men omvendt kan VW måske spare en lille smule på udgifterne, hvis de fremover kun skal producere et halvt rat.
Tesla har også tidligere meldt ud, at de har planer om at lancere en bil i den samme prisklasse (omkring 25.000 dollars).
Den vil dog helt sikkert også først være klar noget tid ude i fremtiden. Firmaet har for nylig både udskudt lanceringen af deres Cybertruck og den nye Roadster.
---
En ting er dog ganske sikkert. Vores transportmidler bliver elektrificeret hurtigere end de fleste nok ville have troet.
Og der bliver flere og flere muligheder for at komme let omkring, uden man nødvendigvis behøver at have en stor bil.
---