Coronapas downloadet: Nu ligger mit CPR-nummer og mine sundhedsdata på en amerikansk server
Vi starter ugen med et ekstremt dårligt tip fra myndighederne, om hvordan du skal opbevare dit midlertidige Corona-pas. Jeg har fulgt tippet, og nu ligger mit CPR-nummer og mine sundhedsdata på en amerikansk server.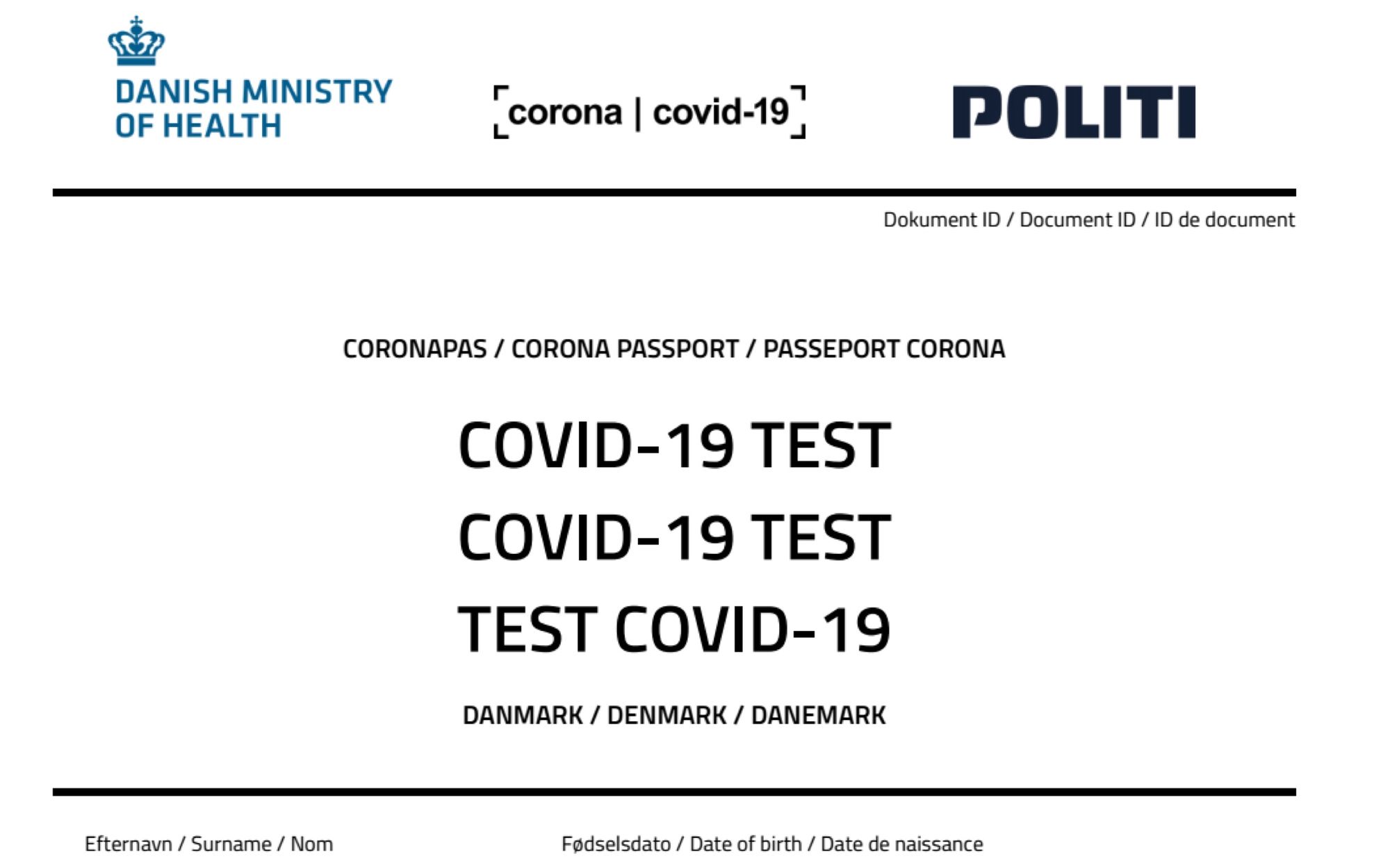 ---

1. Nej, du skal ikke tage et skærmbillede af dit CPR-nummer og dine sundhedsdata
Det er blevet den 6. april og dermed dagen, hvor folk igen kan få rettet deres kiksede hjemmeklippede Corona-frisure hos en frisør, og inden længe er det også tid til at gå på café og restaurant.
Foreløbig kræver det dog, at man kan fremvise et midlertidigt Coronapas, der dokumenterer, at man er færdigvaccineret, eller at man har en negativ test, der er mindre end 72 timer gammel.
Coronapasset er der mange holdninger til, og dem parkerer vi lige foreløbig.
Til gengæld er vi igen endt i den uheldige situation, at myndigheder uden indsigt i datasikkerhed og forståelse for privatliv guider folk til, hvordan de skal bruge det foreløbige Coronapas.
Således lød den officielle opfordring på sundhed.dk, at man for at undgå at være med til at lægge IT-systemet ned fx kunne downloade eller tage et skærmbillede af sit coronapas, i stedet for at logge på hver gang man skal bruge det.
Men dét er et virkelig dårligt råd. For mange os har ikke kun vores fotos på telefonen, men synkroniserer automatisk billeder og skærmbilleder med vores fototjeneste.
Det betyder altså, at du et splitsekund efter, du har taget et screenshot, har uploadet personlige sundhedsoplysninger inklusive dit CPR-nummer til en server hos fx Google, Apple, Microsoft eller Dropbox.
Og det er bare ikke det rette sted at opbevare denne type data.
Sundhed.dk har efterfølgende padlet baglæns og opfordrer nu ikke længere til, at man tager skærmbilleder af Corona-passet.
Men faktisk kan det være lige så problematisk blot at downloade passet, hvilket myndighederne stadig anbefaler.
Jeg har for et øjeblik siden logget på sundhed.dk og downloadet mit Coronapas på min telefon. Få sekunder efter kan jeg se det på min computer, fordi min dokument-mappe er sat op til at synkronisere på tværs af mine enheder.
Så i skrivende stund er mit CPR-nummer og mit Coronapas altså endt på en server hos et stort amerikansk teknologifirma, hvilket på alle leder og kanter ikke er hensigtsmæssigt.
En ting er, at jeg selv har valgt at mine dokumenter skal synkronisere. En anden ting er, at myndighederne opfordrer folk til direkte skødesløs omgang med personlige data.
Jeg har tidligere advokeret for en digitaliseringsminister i forbindelse med udviklingen af Smittestop-appen, hvor man i første omgang var ved at gå helt galt i byen i forhold til privatliv.
Men uagtet om vi nogensinde får en minister med ansvar for det digitale område, så er der i hvert fald tydeligvis behov for en central funktion, der kan hjælpe ministerier, styrelser, regioner og kommuner til at begå sig digitalt, så de ikke opfordrer borgerne til at skalte og valte med deres private data.
At det lige præcis er en sundhedsmyndighed, der opfordrer til den slags omgang med sundhedsdata er simpelthen stærkt bekymrende.
---

2. Årets store tech-konferencer bliver virtuelle — og alt tyder på Apple fremviser (et glimt af) sine første digitale briller i juni
Vi er nu ved at nå til den tid på året, hvor de store techfirmaer afholder deres årlige udviklerkonferencer.
Det betyder normalt, at mange tusinde mennesker stimler sammen i store kongres-haller for at blive klogere på de nye muligheder, som opdaterede styresystemer, nye dimser og services giver. Samtidig er det ofte her, nogle at de store nye produkter lanceres.
På trods af at man særligt i USA er relativt langt fremme i vaccinationsprogrammet, så bliver årets events igen virtuelle.
Microsoft har meldt ud at deres Build-konference bliver fuldstændig uden fysisk fremmøde. Den løber af stablen fra 25.-27. maj.
Også Apples udviklerkonference WWDC kommer igen i år til at foregå som en lang strøm af video-streams. Den løber fra 7. - 11. juni.
Selvom det måske lyder temmelig kedeligt med endnu en online-event, så er der lagt op til, at Apples juni-show bliver der, hvor firmaet for første gang vil præsentere deres ambitioner indenfor digitale briller.
I invitationen til årets event (se billede nedenfor) ser man meget tydeligt et par briller, hvor der er projiceret små ikoner af Apple-apps op på brilleglasset og i øjets retina.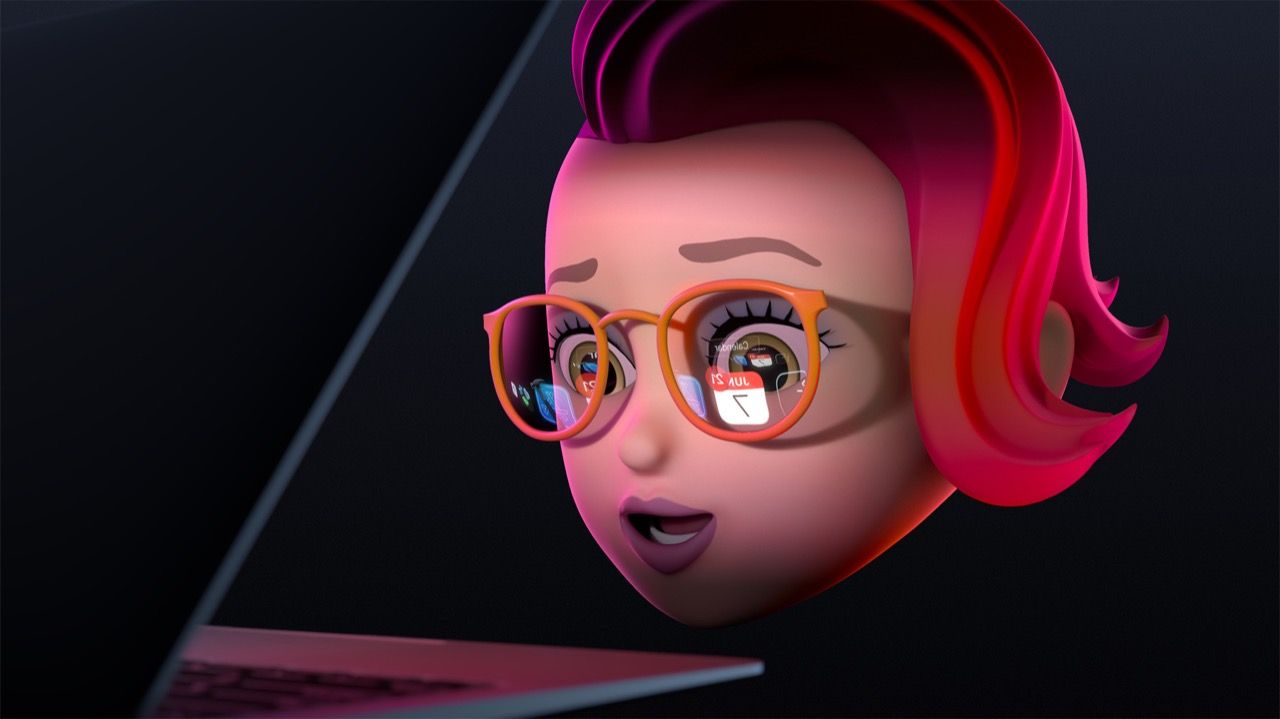 Og hvis det ikke er et varmt nok hint, så har firmaets direktør, Tim Cook, netop skruet endnu mere op for temperaturen.
I et interview med Kara Swisher i New York Times'-podcasten Sway, som blev publiceret i går, sætter Tim Cook en fed streg under, at Augmented Reality og Mixed Reality er en kæmpe del af Apples fremtid:
Kara Swisher spørger Tim Cook helt direkte:
- Det rygtes, at Apple forventes at annoncere det første store nye device siden 2015, et headset med mixed reality. Kan du tale om AR og dette mixed-reality headset?
Hertil svarer Tim Cook, at han ikke kan tale om produkter, som måske eller måske ikke er undervejs, inden han går ind i nogle af de muligheder, han ser med teknologien:
- Du og jeg har en god samtale lige nu, men med ARs potentiale ville den formentlig kunne være endnu bedre, hvis vi kunne udvide vores samtale med diagrammer eller andre ting, der pludselig dukkede op. Og dit publikum ville også drage fordel af det, tror jeg.
- Når jeg tænker på de forskellige områder, hvad enten det er sundhed, uddannelse, gaming, eller detailhandel, så ser jeg allerede AR tage fart ved brug af telefonen. Og jeg tror, mulighederne er endnu større i fremtiden, lyder det fra Apple-direktøren.
Hvorpå Kara Swisher spørger: "Så det er en kritisk, vigtig del af Apples fremtid?".
Hvortil Tim Cook svarer: "Ja, det er".
Så er du en af dem, der drømmer om at se Apples bud på den næste store computerplatform, så er der efter alt at dømme blot to måneder til, at de vil præsentere den.
---

3. Microsoft indgår aftale med amerikansk militær: Skal levere 120.000 HoloLens headset — og en platform til soldater
Mens Apple altså blot er ved at dyppe tæerne i AR- og MR-bassinet, så har Microsoft allerede befundet sig der et stykke tid.
Firmaets første HoloLens headset blev præsenteret for offentligheden for nøjagtig fem år siden, og selvom prisen for andenudgaven HoloLens 2 stadig er meget høj (3.500 dollars) og anvendelsesmulighederne relativt specialiserede, så ser det ud til, at Redmond-firmaet kommer til at tjene kassen på dem.
I hvert fald har Microsoft netop indgået en kontrakt med det amerikanske militær om at levere 120.000 HoloLens headsets over de næste 10 år. Kontrakten kan løbe op i godt 22 milliarder dollars, svarende til 137 milliarder kroner.
Samtidig skal Microsoft udvikle en tilhørende platform til brillerne — et såkaldt Soldier Centered Design — som vil "gøre det muligt for soldater at kæmpe, øve sig og træne ved brug af en og samme platform", lyder det i en pressemeddelelse fra det amerikanske militær.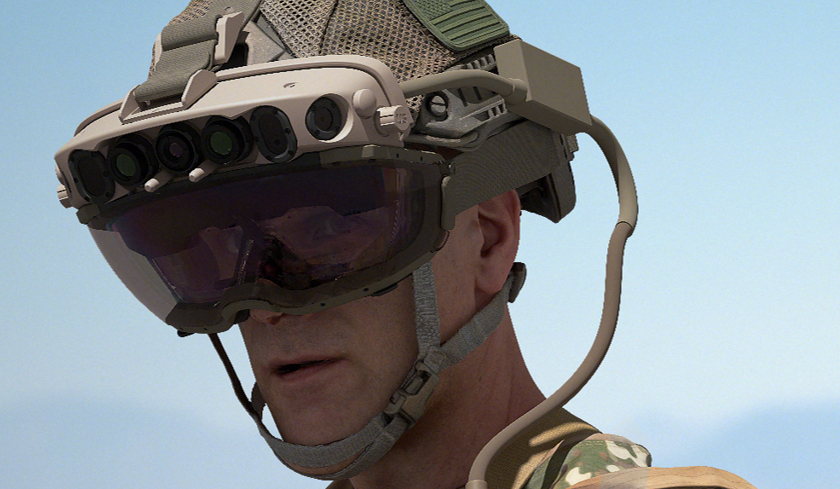 Microsofts CEO Satya Nadella har tidligere sagt til CNN, at han ikke ser noget problem i at udvikle software og hardware til militæret.
- Vi har truffet en principbeslutning om, at vi ikke vil tilbageholde teknologi fra institutioner, som vi i vores demokrati har besluttet skal beskytte de friheder, vi nyder, lød det i 2019 fra Microsoft-bossen.
Den holdning er det dog ikke alle, der deler.
Google-ansatte har tidligere højlydt kritiseret Google for at indgå en aftale med militæret — mere præcist udviklingen af kunstigt intelligente droner.
Google lukkede efter pres fra både ansatte og andre organisationer efterfølgende det kontroversielle Project Maven.
---

4. LG dropper smartphones
Mens nogle er på vej med nye produkter, siger andre farvel til deres.
LG har for kort tid siden meddelt, at der er endegyldigt slut med at producere smartphones.
Den sydkoreanske elektronikproducent har blandt andet forsøgt at sælge sin underskudgivende smartphone-division. Men ingen køber har (foreløbig) meldt sig på banen, og derfor lukker de simpelthen ned i stedet.
Efter seks år i træk med underskud, er det ikke lykkedes at finde nye telefonformater, som brugerne sukker efter.
LG har ellers eksperimenteret med flere nye designs, blandt andet en smartphone med to skærme, hvor man kunne dreje den ene skærm ud foran den anden, så de formede en slags T.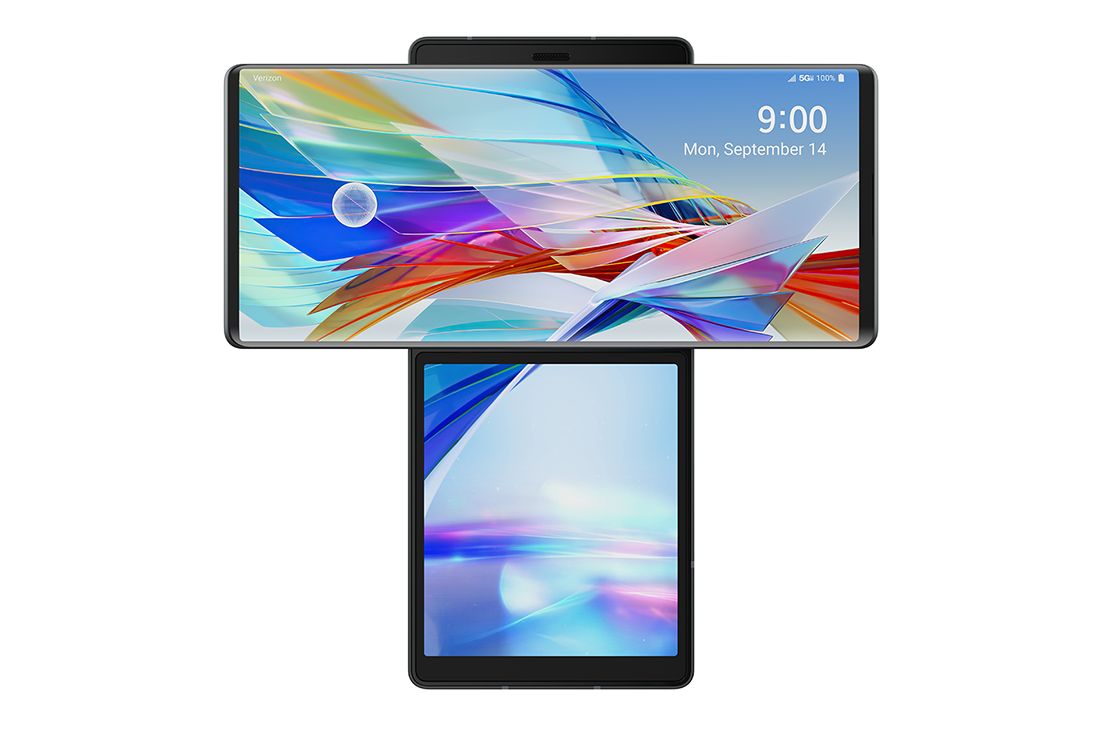 Det er måske i virkeligheden et meget godt billede på 👆, hvorfor det nu er slut.
LGs nuværende markedsandel er cirka 2 procent på verdensplan.
---

LINKS TIL LÆSEHESTE
Grafer og gode forklaringer: Sådan endte verden i akut chipmangel
---
Googles førerløse bilprojekt siger farvel til direktøren: To sidestillede CEOs tager over
---
Clubhouse under voldsomt angreb: Så godt som alle de etablerede SoMe-spillere vil kopiere deres koncept
… Så derfor vil Clubhouse nu gøre det muligt at tjene penge som creator
---
Ups… Del fra SpaceX-raket faldt ned på privat amerikansk ejendom
---
I Apples fodspor: Google angiveligt på vej med egen smartphone-chip i år
---
Følg Techliv — og del med dem du kender...
Del gerne dette nyhedsbrev med folk du kender.
Følg os på sociale medier:
Techliv på Twitter og Facebook | Nicolai på Twitter | Anders på Twitter
---