Mere end hver fjerde nye bil i Danmark er elektrisk eller hybrid
Vi skal i dag have en opdatering på el- og hybridsalget i Danmark, Spotifys nye musikhoroskop, og Apples kommende mødepligt mandag, tirsdag og torsdag.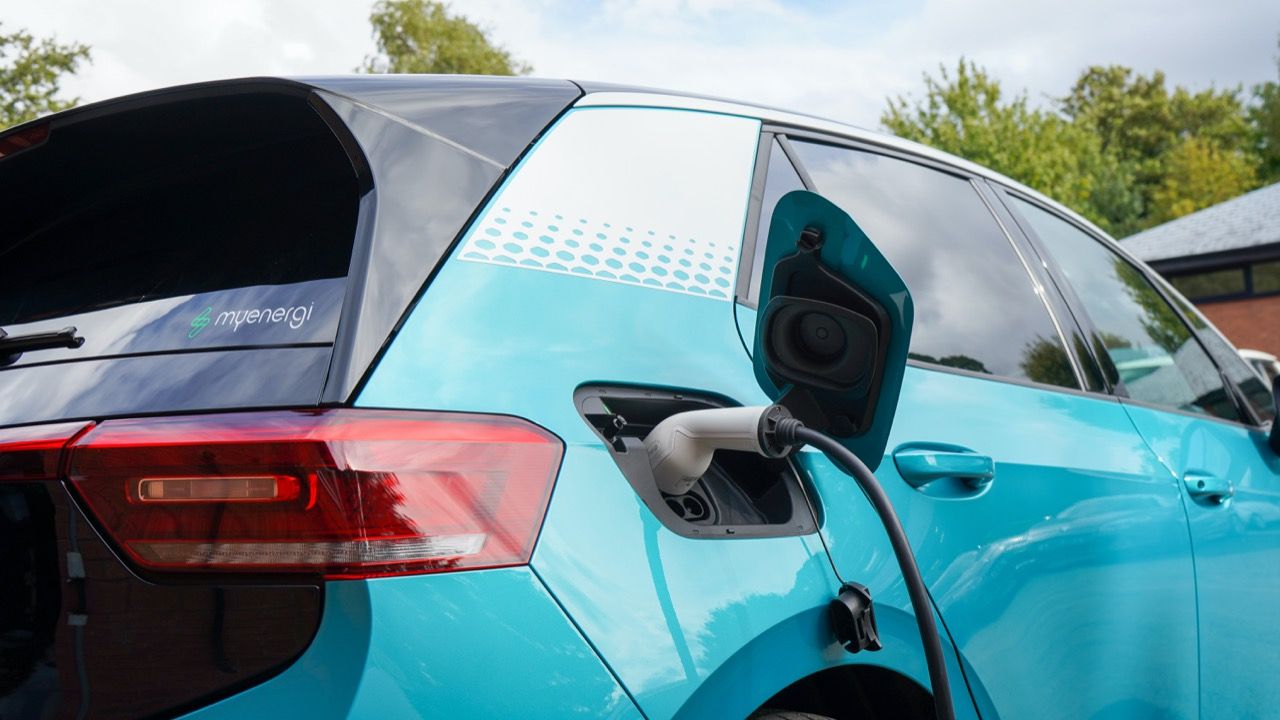 ---

1. Mere end hver fjerde nye bil i Danmark er elektrisk eller hybrid
Salget af biler, der enten er fuldelektriske eller plug-in hybrider, er det seneste år vokset ganske markant.
Salgstallene fra maj er netop opgjort, og her falder 27,8 procent af de ny-indregistrerede køretøjer indenfor kategorien opladelige biler.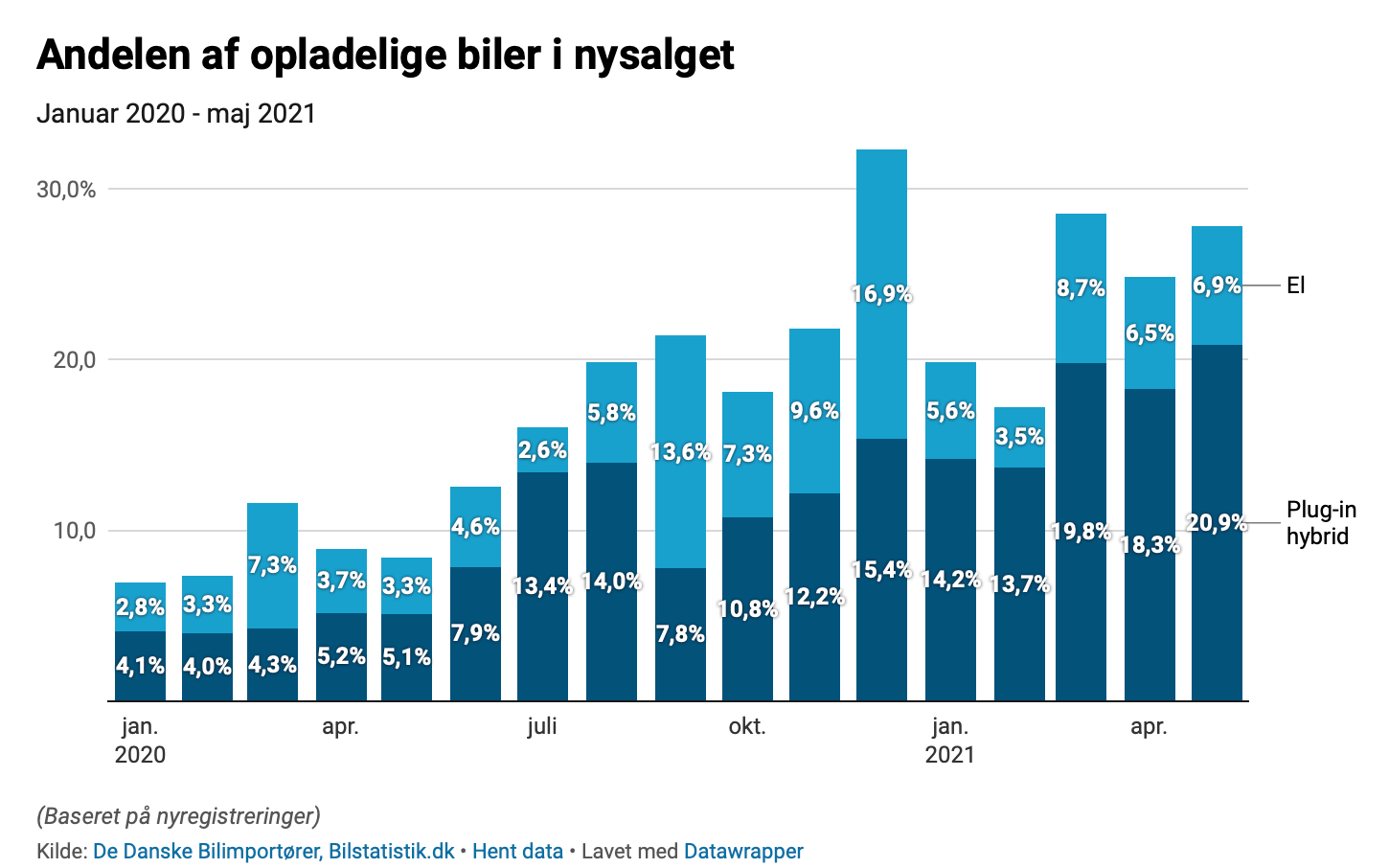 Desværre — fristes man til at sige — så er kun de 6,9 procent af bilerne fuldt elektriske, mens de resterende 20,9 procent både kan køre på benzin og strøm.
Selvom tallene er markant højere end hvad de var for et år siden, så er billedet dog ganske stabilt, når man kigger på årets fem første måneder. Her er det samlede salg af elbiler 7 procent, mens plug-in hybrider tegner sig for 19 procent.
Den mest solgte model overhovedet i Danmark i maj var plug-in hybridbilen Ford Kuga.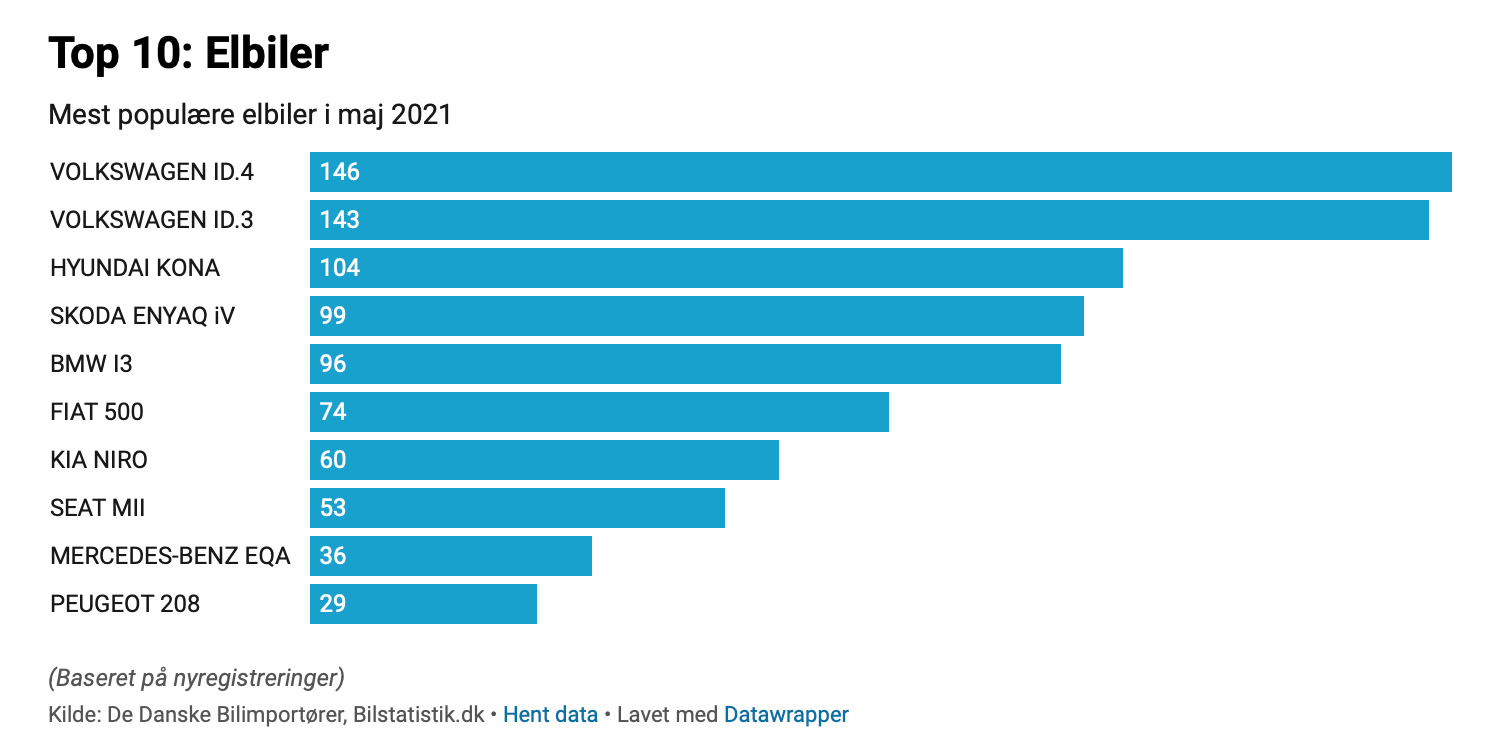 Volkswagen har til gengæld sat sig ret suverænt på de elektriske biler, hvor ID.4 topper listen efterfulgt af ID.3.
Tesla, der ofte har toppet listen, er slet ikke i top 10 over mest solgte elbiler i maj.
Men det viser i virkeligheden også, hvordan markedet ændrer sig. Det er nemlig ikke ret lang tid siden, at der slet ikke fandtes 10 forskellige elbiler, man kunne købe.
---
Bonuslink fra BBC: Why electric cars will take over sooner than you think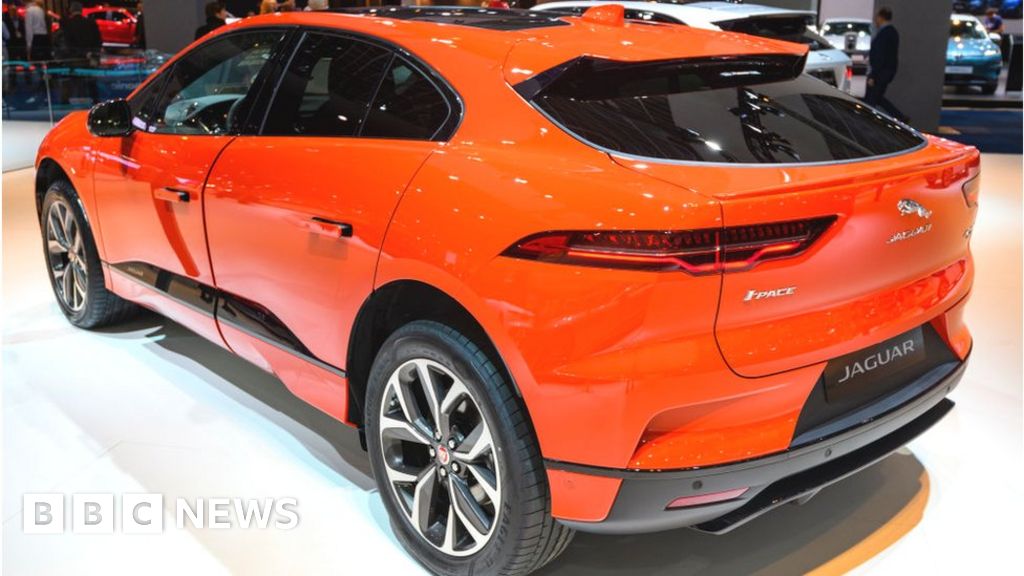 ---

2. Spotify: Kun for dig… og alle dine Instagramvenner
Hvert år, når året er ved at gå på hæld, er Spotify klar med deres Wrapped — en liste over hvad lige netop du har lyttet mest til i året der gik.
Det har været en megasucces for det svenske firma, ikke mindst fordi folk ikke hurtigt nok kan få trykket på del-knappen, så deres sociale medie-venner kan følge med i, hvad de lytter til.
Nu forsøger Spotify så at gøre sig selv kunsten efter midt på året, ved at lancere et nyt Wrapped-agtigt koncept de kalder Only You.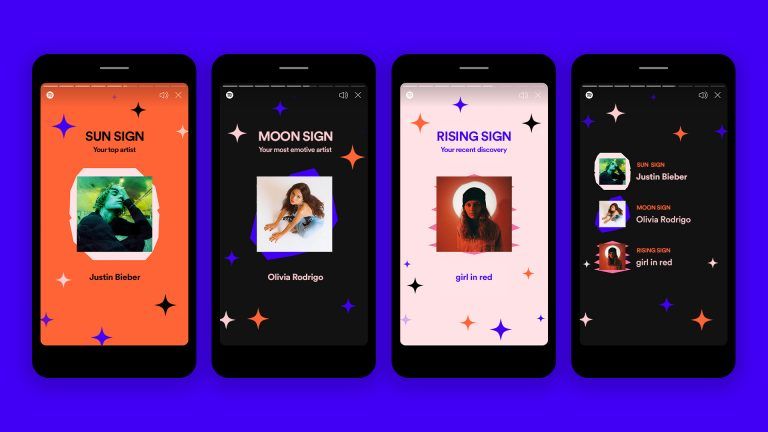 Only You er opdelt i seks forskellige sider, som blandt andet viser dit musikhoroskop 🙄. Her kan du fx dele dit "sun og moon sign", som viser hvilke kunstnere du har lyttet mest til, og hvilke kunstnere der bedst viser din emotionelle eller sårbare side.
Eller du kan se, hvem der skal med til dit "dream dinner party", hvor du kan vælge tre artister, du helst vil invitere til middag. Hvis det ikke er nok, så kan du også vælge "time of day", hvor du kan dele, hvad du lytter til på forskellige tidspunkter af dagen.
Alt sammen er formateret på en måde, der er som skabt til at blive delt på Instagram.
Nu afhænger alting jo af øjnene, der ser. For på den ene side, er det jo altid sjovt at se data-udtræk af ens vaner. På den anden side, og som Gizmodo fremhæver, så er den nye Only You-funktion en påmindelse om Spotifys planer om at indsamle flere emotionelle data om brugerne.
Den svenske musiktjeneste har tidligere ansøgt om et patent på talegenkendelse, hvor de forestiller sig at foreslå sange til brugerne baseret på følelsen i deres stemme.
Det er i øvrigt en teknologi, som en lang række musikere har bedt Spotify om at love, at de aldrig vil implementere.
---

3. Apple-medarbejdere skal snart returnere til kontoret — 3 dage om ugen
De store techfirmaer var ganske hurtige på aftrækkeren i forhold til at sende medarbejderne hjem i over et år, da Coronapandemien ramte.
Men nu er vi så småt ved at nå dertil, hvor det igen bliver muligt at komme tilbage på kontoret.
Der er dog næppe mange steder, at tingene bliver som de var før.
Google har allerede gjort det muligt for en lang række af deres medarbejdere at fortsætte med at arbejde hjemme to dage om ugen, mens andre kan få lov til at arbejde hjemme permanent.
Nu følger Apple så trop med deres idé om fremtidens arbejdsplads.
Tim Cook har sendt en memo ud til firmaets ansatte, som flere medier er kommet i besiddelse af.
Her skriver Cook, at han forventer, at medarbejderne returnerer til kontoret fra 1. september, men at de kan nøjes med at komme på kontoret tre dage om ugen.
Mere præcist skal de møde op fysisk mandag, tirsdag og torsdag, mens de frit kan vælge, om de vil arbejde hjemme onsdag og fredag.
Derudover vil medarbejderne kunne vælge at fjernarbejde to fulde uger om året. Det kunne fx hvis de gerne vil besøge familien, der bor langt væk, men hvor det altså er muligt at arbejde samtidigt.
Tim Cook kalder den nye form for hybrid-arbejde for et pilotprojekt, som vil blive evalueret på et tidspunkt i 2022.
---
4. Amazons Sidewalk-netværk vil bruge din dataforbindelse fra i næste uge
I næste uge lancerer Amazon sit længe ventede mesh-netværksprojekt, Sidewalk.
Konceptet er, at hvis du har en Alexa-højttaler eller en Ring-dørklokke, så vil Amazon bruge en lille smule af din dataforbindelse, til at lade andre enheder sende informationer, hvis de ikke selv har en dataforbindelse integreret.
Det betyder blndt andet, at de Tile-brikker, som Apples nye AirTags er en kopi af, vil kunne bruge dataforbindelsen fra Amazons mange smart-home-dimser til at sende deres lokation, da Amazon og Tile for nyligt har indgået en samarbejdsaftale om brugen af Sidewalk.
Det er altså fuldstændig det samme koncept, som Apples "Find"-funktion, hvor det blot er dataforbindelsen fra en milliard iPhones, der typisk bliver brugt til at sende små mængder data om mistede computere og AirTags videre til rette ejermand.
Amazon forestiller sig på sigt, at Sidewalk kan komme til at forbinde milliarder af dimser og sensorer, der de kommende år vil komme på nettet, og hvor de altså ligesom med Tile får muligheden for at sælge en lille del af deres brugeres dataforbindelse til tredjepart.
Dog er det muligt for Echo- og Ring-ejere at slå funktionen fra, hvis de ikke ønsker, at deres dataforbindelse skal bruges — uagtet om man er nervøs for sit privatliv, eller om man blot ikke ønsker at deltage.
Amazon siger at netværket maksimalt vil bruge 500 megabyte data om måneden fra den enkelte bruger, og at der aldrig vil blive overført data med en hastighed på mere end 80 Kbps. I praksis vil man altså næppe kunne mærke, at ens dataforbindelse bliver brugt.
---

LINKS TIL LÆSEHESTE
Stor Windows-opdatering præsenteres den 24. juni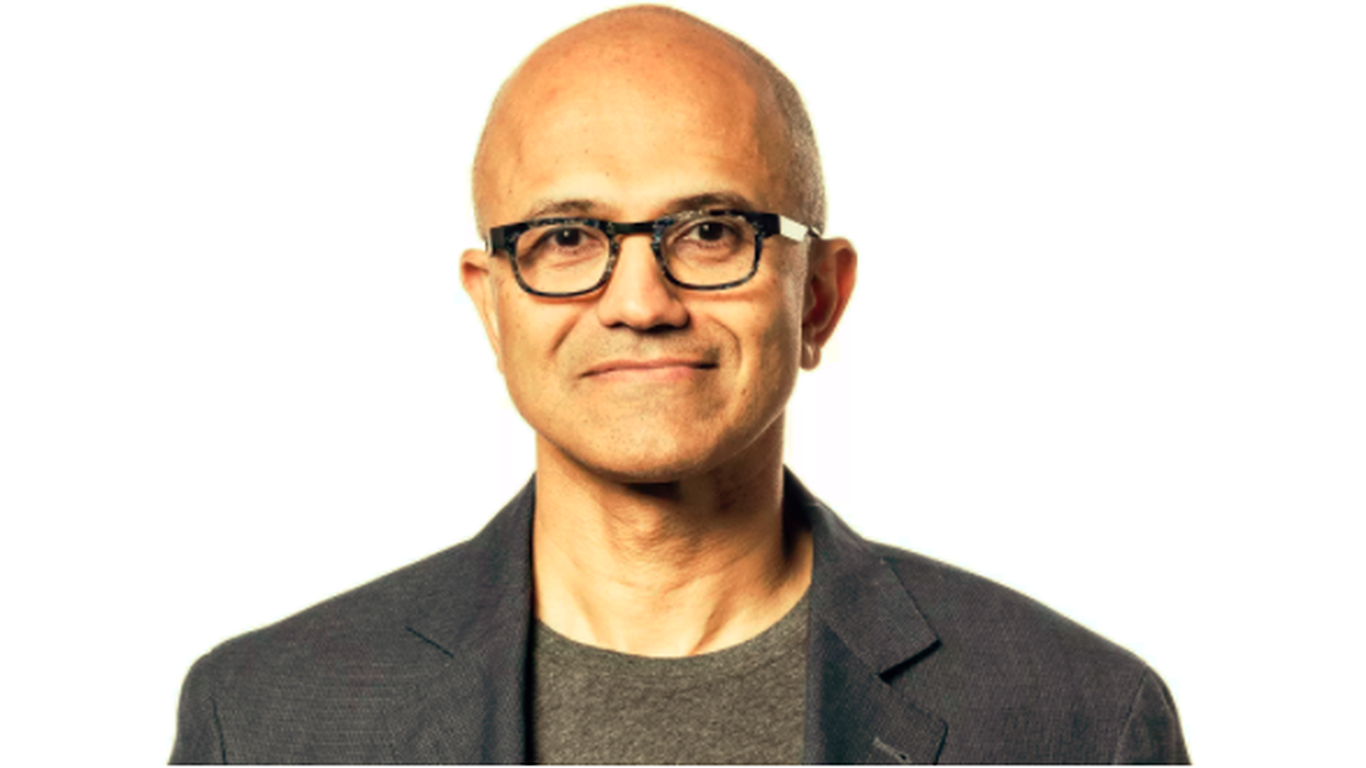 ---
Digital Euro? Den Europæiske Centralbank ser klare fordele
---
Europæisk forbrugerorganisation går med i søgsmål mod Apple i EU
---
Donald Trumps blog er død
---
Tesla vil åbne restauranter i eget navn
---
NFT'er falder hastigt i værdi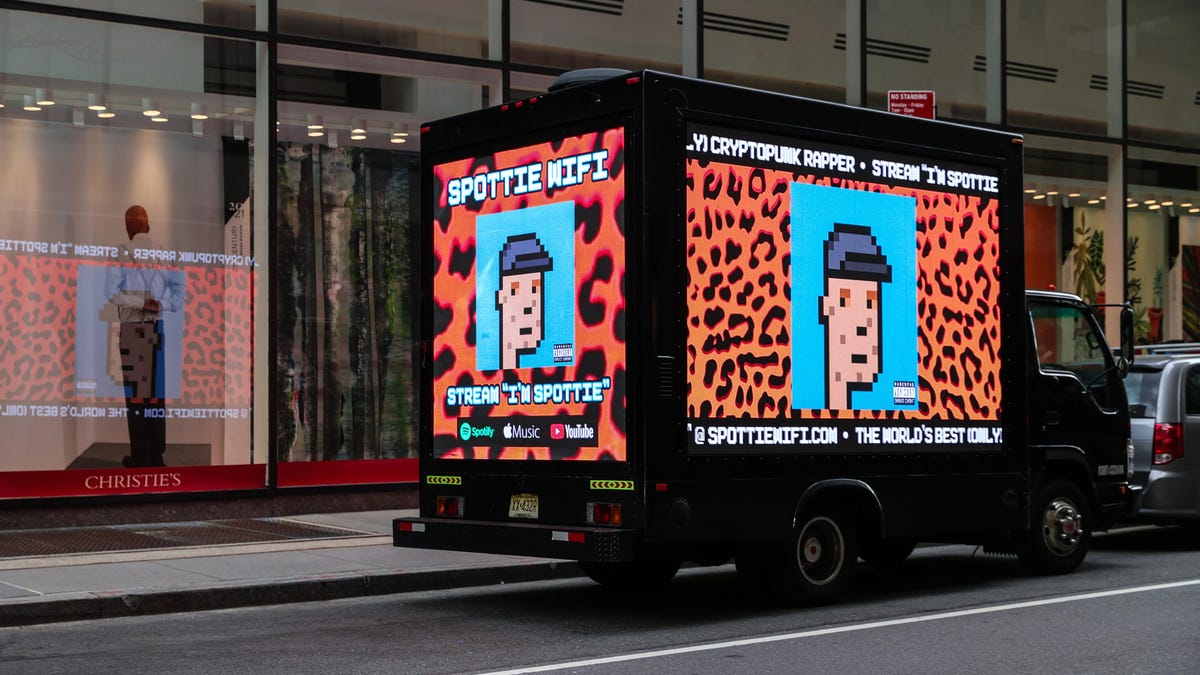 ---
En Android-klon: Huaweis eget styresystem på vej til firmaets telefoner
---
Følg Techliv — og del med dem du kender...
Del gerne dette nyhedsbrev med folk du kender.
Følg os på sociale medier:
Techliv på Twitter og Facebook | Nicolai på Twitter | Anders på Twitter
---