Valgdag: Sociale medier skal stå deres største prøve
De sociale medier kan ikke bare være med til at definere, hvem der bliver det amerikanske valgs vinder og taber — de kan selv ende med at blive begge dele.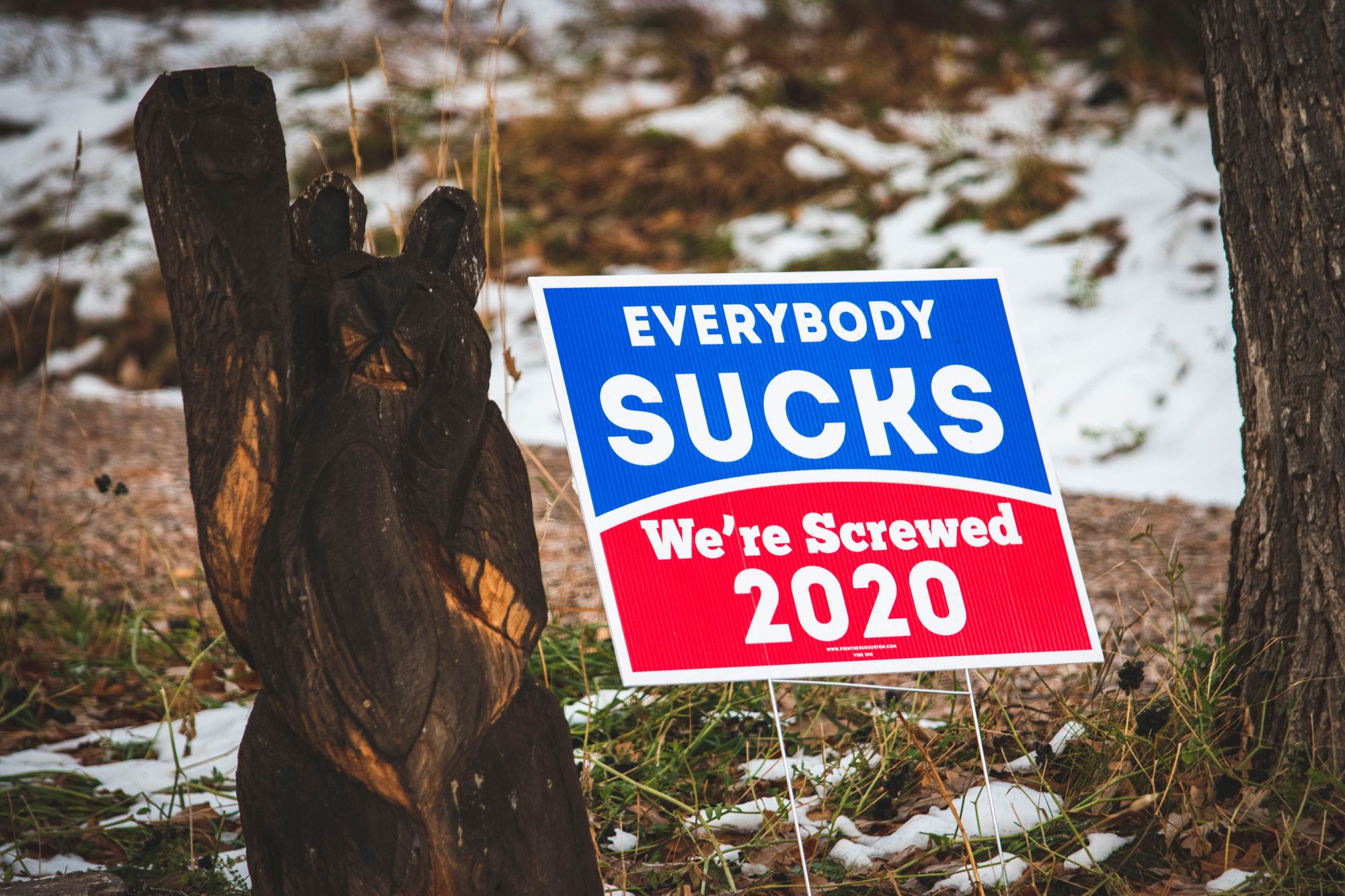 ---

1. Valgdag: Sådan vil Facebook, Twitter og YouTube forsøge at undgå kaos
Det er næppe gået nogens opmærksomhed forbi, at der er præsidentvalg i USA i dag.
Mange spår muligt kaos i forbindelse med afstemningen — både i det fysiske rum og i det digitale.
De sociale medier prøver derfor at tage deres forholdsregler, for at undgå at forkerte oplysninger om hvem der har vundet går viralt, før valget faktisk er afgjort.
Efter valget i 2016, hvor de sociale platforme blev udnyttet groft til at påvirke valgresultatet, skal særligt Facebook, Twitter og YouTube i dag stå deres måske største prøve nogensinde. De skal ganske enkelt forsøge at undgå at blive en forstærker for de kræfter, der vil søge at udnytte de sociale mediers algoritmer til at påvirke eller decideret afspore valgets udfald.
Her er de konkrete tiltag, som de sociale medier har meldt ud:
Facebook vil suspendere alle politiske reklamer så snart valgstederne er lukket og vil begrænse udbredelsen af opslag, der kan opildne til kaos og vold.
Efter stemmestederne lukker, vil Facebook tilføje markante labels i toppen af brugernes feed, der oplyser, at der stadig tælles stemmer op, og at en vinder ikke er udpeget. I tillæg vil Facebook tilføje labels direkte på opslag fra kandidaterne eller deres partier, hvis de skulle udråbe sig selv som vinder, før valget reelt er afgjort — igen med oplysningen om at der stadig optælles stemmer.
Når først flere af de største medier har udråbt en vinder, vil Facebook oplyse, hvilke medier der har kaldt resultatet.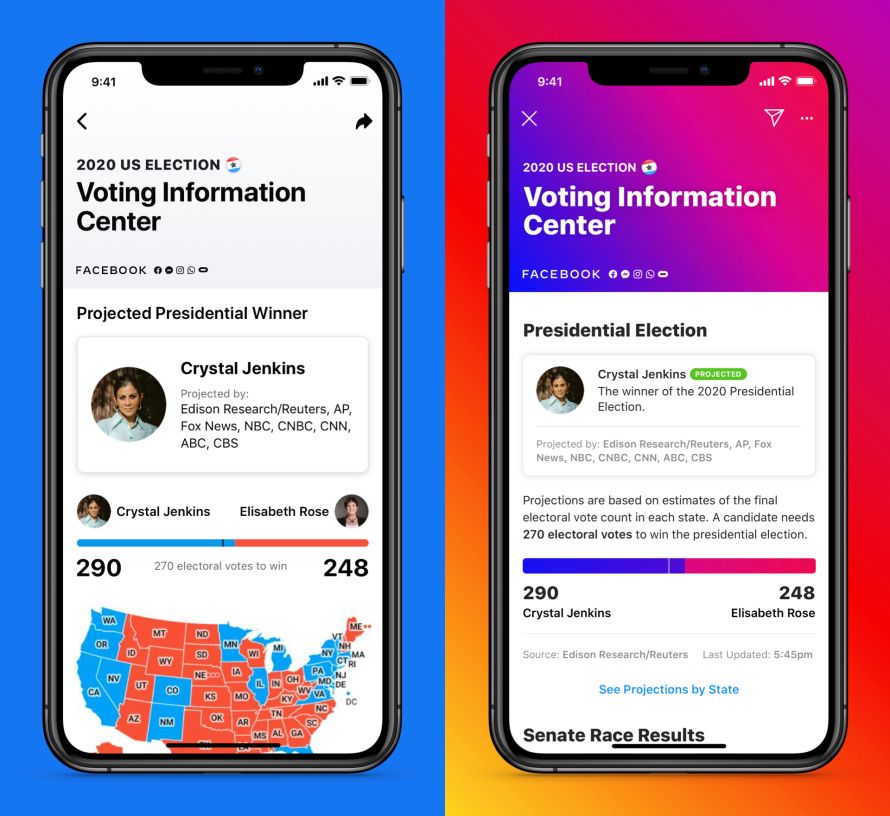 Twitter vil ligeledes benytte sig af labels til at markere potentielt usandt indhold. Mere præcist har de forfattet to forskellige tekstbidder, som de vil benytte, hvis nogen tweeter, at en af kandidaterne har vundet, før valget er afgjort — eller hvis nogen modsiger hvem vinderen er, når resultatet er officielt.
De to tekstbidder lyder som følger:
"Official sources have called this differently" og "Official sources may not have called this race when this was tweeted."
Labels vil særligt blive brugt på tweets fra kandidaterne og deres kampagnekonto samt konti med mere end 100.000 følgere. Desuden vil tweets, der går viralt, også blive markeret med de førnævnte labels.
Opslag, der enten forsøger at afspore valgprocessen eller som opildner til vold, vil blive fjernet.
Google vil i søgemaskinen tilføje officielle resultater fra Associated Press (AP), der af mange bliver brugt som en officiel kilde til valgresultater, fordi staterne i USA ikke har et fælles system, der bliver indberettet til på valgnatten.
YouTube — der som bekendt ejes af Google — vil i stil med Facebook forbyde politiske reklamer, når stemmestederne er lukket.
Hvis brugerne søger på indhold relateret til valget, vil videoplatformen tilføje relevant information om stemmeoptællingen. Ligeledes vil YouTube tilføje et label om, at resultatet muligvis ikke er officielt, og en knap ved siden af der linker til den ovennævnte optælling fra AP.
Samtidig vil YouTube forsøge at fjerne indhold der er voldeligt eller opildner til vold.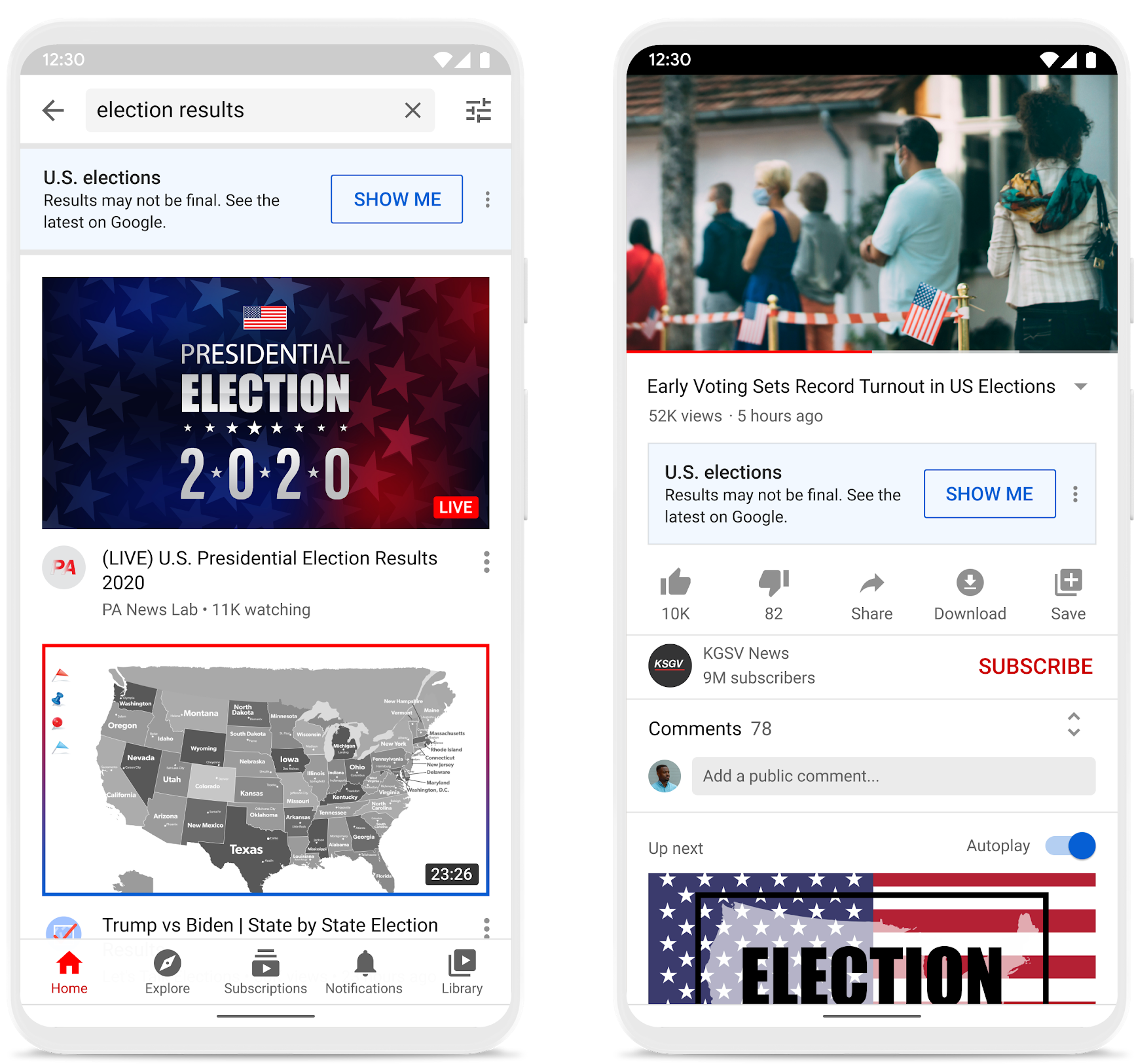 Om det er nok til at afholde brugerne og kandidaterne og deres kampagner fra at benytte platformene til at kaste valget ud i kaos, bliver vi meget klogere på i løbet af natten og de kommende dage.
De sociale medier har forberedt sig på denne dag i meget lang tid. Udfaldet kan ikke bare være med til at påvirke præsidentvalget og en eventuel voldelig eksplosion i USA, men kan meget vel være med til at definere i hvor høj grad de sociale platforme og deres algoritmer skal reguleres fremover.
De sociale medier kan ikke bare være med til at definere, hvem der bliver valgets vinder og taber — de kan selv ende med at blive begge dele.
---

2. Social ansvarlig boghandler-platform har vind i sejlene
Det kan nogen gange være svært at tro på, at der findes forretningsmodeller, der kan konkurrere med Amazons.
Men ikke desto mindre, så har en ny onlinebutik fået succes med at sælge det produkt, som oprindeligt kickstartede Jeff Bezos imperium — nemlig bøger.
Platformen hedder Bookshop (bookshop.org) og blev lanceret tidligere i år, med ideen om at folk skal kunne købe bøger online, men samtidig støtte deres lokale boghandler.
De små uafhængige boghandlere kan bruge Bookshop som deres digitale butik. Når de sælger en bog, får butikken den fulde profitmargin på bogen — 30 procent af bogens pris — og Bookshop står for al administration og sender bogen til køberen.
Men de små boghandlere får også andel af indtægterne fra de bøger, som bliver solgt udenom dem selv. 10 procent af alle indtægterne fra det øvrige bogsalg bliver fordelt ligeligt mellem alle boghandler, der har meldt sig under Bookshops faner.
Bookshop.org er en såkaldt B-Corp — et firma der er dedikeret til at gøre noget godt for samfundet — og firmaet er designet således, at 75 procent af det samlede overskud går tilbage til boghandlere, forfattere og andre der er en del af bøgernes økosystem.
The Guardian har interviewet stifteren, Andy Hunter, der fortæller at Bookshop siden lanceringen i januar er gået fra at sælge bøger for 50.000 dollar på én måned, til i juni at sælge for mere end 1 million dollar på én dag.
Den nye online boghandler er netop lanceret i Storbritannien i denne uge, hvor 130 små boghandlere allerede har meldt sig under Bookshops faner. Derudover kan man — indtil videre desværre — kun bruge platformen, hvis man bor i USA.
Fra Techlivs side skal der blot lyde et: Mere af den slags, tak!
---

3. Apple præsenterer første Macs med egenudviklende processorer i næste uge
"One More Thing". Sådan yndede Steve Jobs at indlede præsentationen af de mest banebrydende Apple-produkter, som det sidste punkt på programmet ved firmaets lanceringsevents.
Og netop "One More Thing" er overskriften på næste uges Apple-event, der bliver computerfirmaets tredje virtuelle produktlancering på mindre end to måneder.
Den ekstra ting Apple har på programmet den 10. november, er lanceringen af de første Macs med firmaets egne processorer, som har fået navnet Apple Silicon.
Apple Silicon skal afløse Intels processorer, der har været kernen i det californiske firmas bærbare og stationære computere siden 2006.
Ifølge Bloombergs altid velinformerede Mark Gurman, så vil Apple i første omgang introducere udgaver af MacBoook og MacBook Air med den nye processor, som er baseret på den A14-chip, der sidder i de nyligt lancerede iPhone 12.
De ARM-baserede Apple-processorer vil blandt andet give computerne længere batteritid. Desuden komme de nye Macs til at kunne køre iPad-apps, og dermed vil udvalget af programmer stige ganske markant for brugerne.
Med overgangen til egne chips smelter Apples platforme endnu mere sammen og giver samtidig firmaet langt større kontrol over udviklingen af deres computere, hvor de hidtil har været begrænset af Intels udviklingshastighed.
Intel har i en årrække haft meget svært ved at levere opdaterede chips i et tempo, der har kunnet tilfredsstille computerproducenterne.
Apple har tidligere sagt at det vil tage to år, før de har fuldt indfaset Apple Silicon i alle deres computere.
---

LINKS TIL LÆSEHESTE
---
Se videoen: Kinesisk bygning går til sit nye hjem på 200 robotfødder.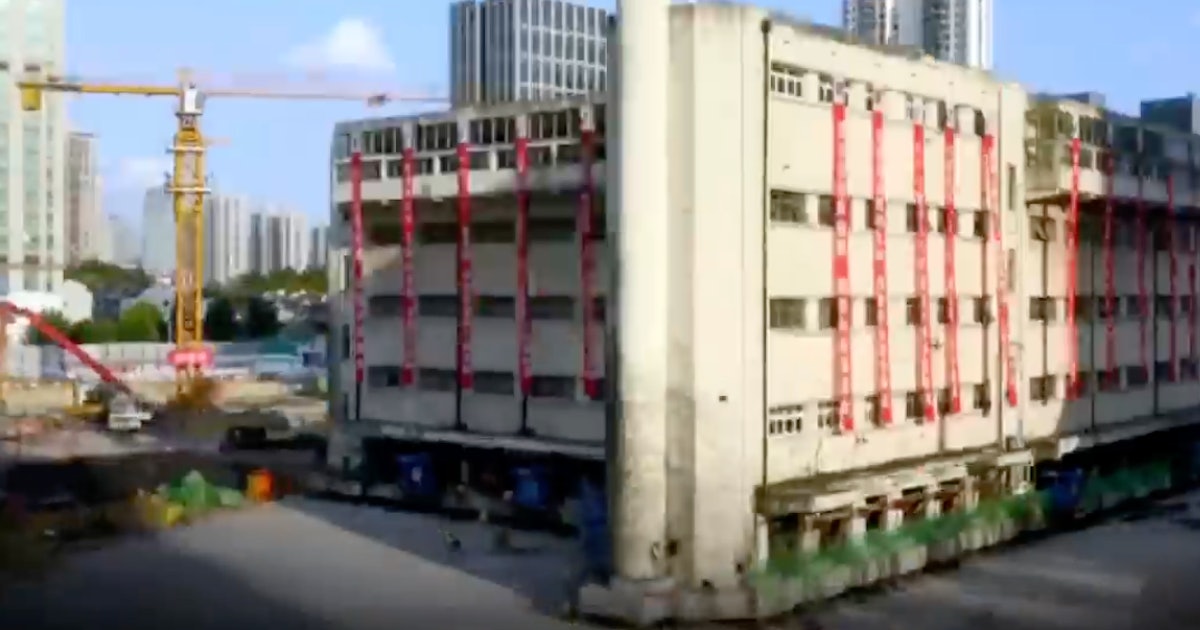 ---
Kunstig intelligens på afveje: Foboldkamera fulgte efter skaldet dommer i stedet for bolden.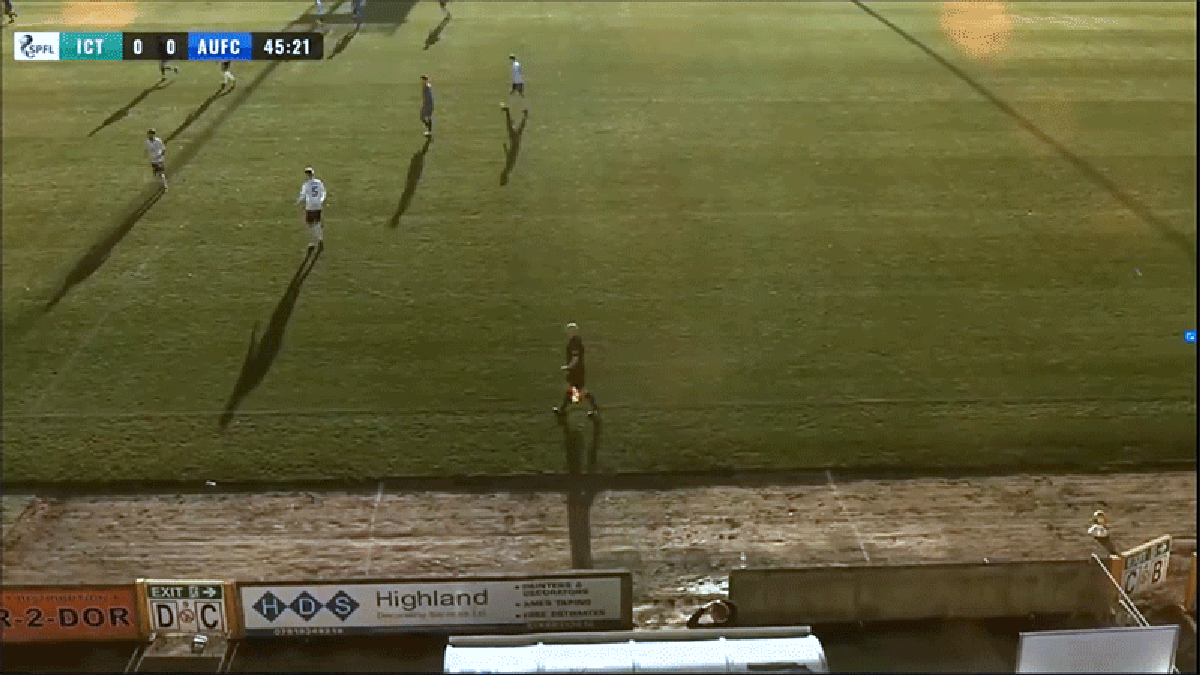 ---
Ikke kun i Danmark: Fejl i Englands Corona-app resulterede i alt for få smitte-notifikationer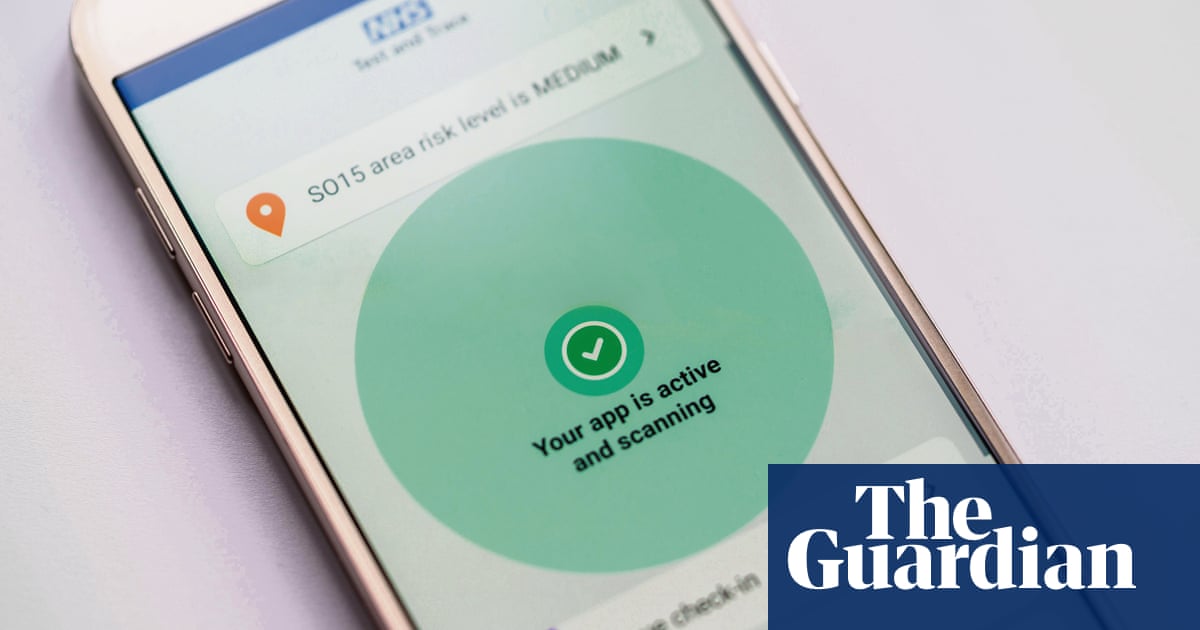 ---
Følg Techliv — og del med dem du kender...
Følg Techliv på Twitter og Facebook, og del gerne dette nyhedsbrev med folk du kender.
---