6 ting vi vil huske fra techåret 2021
Det er blevet den tid på året. Her er seks ting vi her på Techliv vil huske fra teknologiens verden i 2021.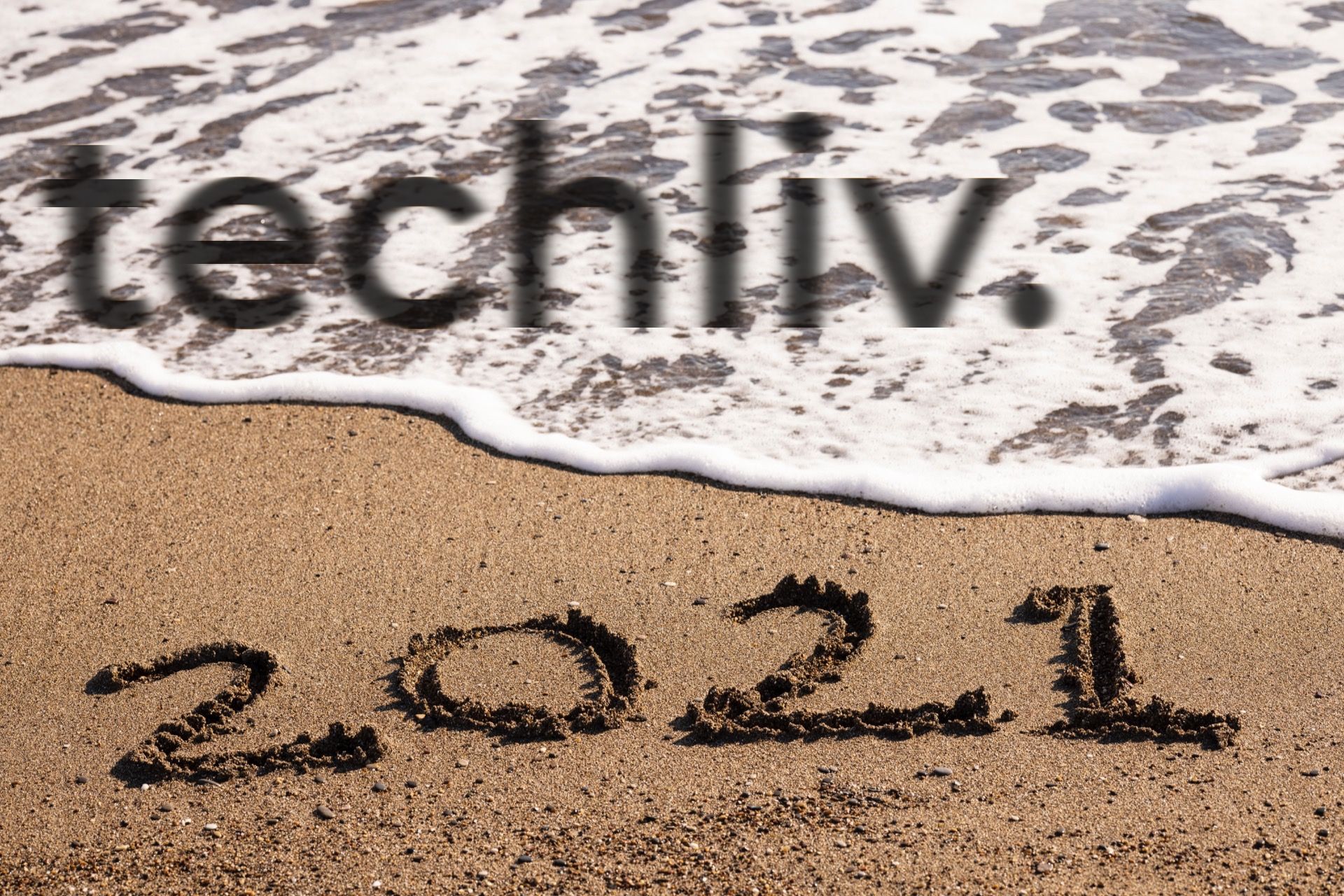 ---

1. Elon Musk
Der er i særdeleshed en person, som man ikke kan komme uden om, når talen falder på 2021: Elon Musk.
Den 50-årige entreprenør har trukket et utal af overskrifter, og der er næppe mange i den vestlige verden, der ikke længere ved, hvem Elon Musk er.
Vi var dårligt kommet ind i 2021, før Tesla-stifteren blev verdens rigeste mand, da han kortvarigt overtog førstepladsen fra Amazons Jeff Bezos.
I takt med at Tesla-aktien er steget tæt på 40 procent hen over året, har Musk nu sat sig massivt på tronen som verdens rigeste med en formue på over 300 milliarder dollars. Det er et beløb, som intet andet menneske før har været god for.
Det, der dog i særdeleshed gør Elon Musk unik, er hans evner som influencer. Hans ord og handlinger kan på et øjeblik få millioner af folk til at skifte adfærd.
Da Musk tidligere i år meddelte, at Tesla havde købt bitcoin for en værdi af 1,5 milliarder dollars, og at man snart ville kunne købe en Tesla med bitcoin, steg værdien på kryptovalutaen med 20 procent på under et døgn.
Musks opslag på Twitter har også fået den mindre kendte kryptovaluta Dogecoin til at tage nogle vanvittige hop.
Ligeså voksede brugertallet på beskedtjenesten Signal voldsomt, efter Musk skrev "use Signal". En gæsteoptræden med Musk på det nye sociale lydmedie Clubhouse fik ligeledes tjenestens popularitet til nærmest at eksplodere.
Ved siden af sit job som CEO for Tesla (og fritidsbeskæftigelsen som influencer på Twitter) står Elon Musk også i spidsen for sit rumfirma SpaceX, internet-satellitfirmaet Starlink, og hjernecomputer-firmaet Neuralink. Det er alle firmaer, som på hver sin måde arbejder med teknologier, der er med til at ændre status quo.
Man kan altså ikke komme udenom, at Elon Musk netop nu er teknologiverdenens mest dominerende skikkelse. Dog skal man altid huske at tage Tesla-stifterens ofte vildt tidsoptimistiske udmeldinger med et gran salt.
---

2. Elbiler
Vi bliver indenfor et område, som Elon Musk også har en stor aktie i.
Elbiler er nok den teknologi, som har fået det største folkelige og kommercielle gennembrud i 2021.
Stort set alle bilproducenter har i løbet af året indlemmet en rendyrket elbil i deres sortiment, og forbrugerne er vilde med dem.
Både i Danmark og hele det nordlige Europa sættes der nye markante salgsrekorder, og selvfølgelig er det elbil-foregangslandet Norge, der sætter de vildeste af dem.
De seneste fire måneder har elektriske biler stået for over 70 procent af alle solgte personbiler i Norge. I september alene var tallet 77,5 procent(!).
Samme måned blev en elbil (Tesla Model 3) for første gang nogensinde, den mest solgte bil i Europa.
Det er dog ikke kun fordi, folk er klimabevidste, at mange skifter til en elbil. Men også af den simple grund at mange elbiler teknologisk har overhalet benzin- og dieselbiler.
Udover en voldsom acceleration så er elbiler langt nemmere at køre, fordi der ikke er noget gear, der skal skiftes. Mange af elbilerne kan tilmed køres med én fod, fordi bilen automatisk bremser, når du slipper speederen — det der kaldes 'one pedal drive'.
Desuden kan elbilerne ofte få nye funktioner tilført via softwareopdateringer, og mange af bilens centrale funktioner kan styres via en app.
Elbiler er i 2021 blevet en regulær gadget og nærmest et modefænomen. Det ville selv de største optimister næppe have forudset, for bare to eller tre år siden.
---

3. Kryptovaluta
Kryptovaluta er et andet fænomen, der har trukket voldsomt mange overskrifter i 2021.
Kursen på flere af de mest populære digitale valutaer har været på regulær himmelflugt det seneste års tid, og det samlede kryptovalutamarked er ved årets afslutning mere end 2.000 milliarder dollars værd.
Da bitcoinkursen var på sit højeste i år passerede værdien af bitcoin alene 1.000 milliarder dollars.
Bitcoin er nu i top 10 over verdens mest værdifulde assets — en hitliste der også indeholder værdien af firmaer som Apple og Microsoft, og ædelmetaller som guld og sølv.
Udviklingen i 2021 har vist, at kryptovaluta bliver mere og mere accepteret hos både etablerede firmaer, investorer, betalingsudbydere og almindelige mennesker.
Selvom de digitale penge stadigvæk mest er et investeringsobjekt, er kryptovaluta i 2021 også i stor stil blevet brugt til at købe digital kunst for — de såkaldte NFT'er.
Årets vildeste forsøg med bitcoin finder vi i El Salvador, der som det første land i verden har indført bitcoin som officiel valuta, side om side med dollars. Det er dog et eksperiment, der må gå under kategorien "ganske risikabelt", fordi kursen fluktuerer så voldsomt.
De digitale valutaer har dog stadig store udfordringer med de voldsomme mængder CO2, der bruges på at holde systemerne kørende.
Men det ændrer ikke på, at kryptovaluta og den bagvedliggende blockchainteknologi for alvor peakede i 2021. Det er teknologier, som flere forventer bliver rygraden i web3 — altså den tredje generation af internettet. 👇
---

4. Metaverset
Mens de flest nok kendte Elon Musk, elbiler og kryptovaluta, da kalenderen skiftede til 1. januar 2021, så var der ikke mange, der havde hørt om metaverset.
Metaverset er forestillingen om, hvordan internettet snart vil ændre sig, fra at være noget vi kigger på gennem skærmen på mobilen eller computeren, til noget vi befinder os "inden i" ved hjælp af digitale briller.
Kort fortalt dækker ordet altså over fremtidens virtuelle og tredimensionelle internet, som flere af de største techfirmaer satser stort på.
Den måske største (offentlige) fortaler for konceptet er Mark Zuckerberg. Han har i år meddelt, at han fuldt og fast tror på, at metaverset bliver fremtiden for hans firma. Det var også en af grundene til, at Zuckerberg i efteråret valgte at skifte firmanavnet Facebook ud med Meta.
Microsoft er blandt flere andre store techselskaber, der ligeledes har meldt offensivt ud om mulighederne i det virtuelle internet. Senest har firmaets stifter Bill Gates sagt, at han tror, de fleste videomøder vil blive afholdt i metaverset indenfor 2-3 år.
Vi mangler dog stadig et teknologisk skridt, førend Metaverset for alvor kan blive mainstream.
Velinformerede kilder fortæller dog samstemmigt, at Apple vil præsentere sine første digitale briller i 2022. Mark Zuckerberg har også oplyst, at hans firma i slutningen af 2022 vil lancere et headset med næste generations teknologi.
Om det bliver det store sus eller ej, må vi vente at se. Men det var altså i 2021 at tanken om metaverset, som en afløser for det mobile internet, for alvor tog fart.
Hvis du vil blive endnu klogere på konceptet, så se de to nedenstående videoer.
---

5. Facebook Files & Facebook Papers
En anden god grund til, hvorfor Mark Zuckerberg skiftede sit firmas navn, er det stigende negative fokus på Facebook.
I 2021 fik den fortælling et alvorligt nøk opad, da whistlebloweren, Frances Haugen lækkede tusindvis af interne dokumenter.
Dokumenterne viste helt overordnet, at Facebook er fuldt ud klar over mange af de problemer, deres platforme er med til at skabe, uden at de for alvor gør noget ved dem.
Det var Wall Street Journal, der for alvor skød sagen i gang, da mediet i september lancerede artikel- og podcastserien Facebook Files, baseret på de lækkede dokumenter fra Haugen — men altså inden Haugen officielt stod frem.
Den første historie, der for alvor trak overskrifter, drejede sig om en intern undersøgelse hos Facebook, der konkluderede, at Instagram kan have en yderst skadelig effekt på særligt unge brugere — mere specifikt på unge piger.
Den interne undersøgelse viste, at mange piger får det dårligt med deres eget kropsbillede. I alt for mange tilfælde svarede brugerne også, at deres oplevelser på Instagram ligefrem har ledt til selvmordstanker.
Facebook og Instagram forsøgte på bedste vis at kommunikere, at der var tale om en fejlfortolkning af undersøgelsen, men der havde sagen allerede fanget politikernes og mediernes brede interesse.
Men det skulle blive langt værre endnu.
Nogle uger senere sprang Frances Haugen ud som fuldblods whistleblower i TV-showet 60 Minutes.
I sin tid som Product Manager hos Facebook, havde hun indsamlet mere end 1.000 dokumenter om Facebooks gøren og laden — dokumenter hun videregav til myndighederne og de juridisk ansvarlige i flere stater.
Det er også disse dokumenter, der bliver til Facebook Papers, som 17 medier i fællesskab graver en lang række dystre historier frem fra, og som sætter Facebook i et voldsomt dårligt lys.
Blandt andet skriver Politico (baseret på en anden intern Facebook-undersøgelse), at kun seks procent af alt hadefuldt indhold er blevet fjernet på Instagram i de arabiske lande i 2020.
I Afghanistan, hvor Facebook kun har ganske få lokale moderatorer, er tallet 1 procent.
I Mellemøsten fik reklamer, der angreb kvinder og LGBTQ-communitiet ofte frit spil, og blev sjældent anmeldt, og dermed ofte ikke taget ned.
Og det er bare et lille udpluk af de mange enorme problemer, som har særlig stor slagside i en række ikke-vestlige lande.
Når Facebook Papers har klaret vores top-6 over "ting vi vil huske fra 2021", så er det ikke blot fordi, de mange læk understreger, at de sociale platforme er ude af kontrol. Men fordi, at de er beviset for, at platformene selv er fuldstændig klar over det.
---

6. Rumturisme (og cashstronauts)
Det sidste vi har valgt at tage med på årets liste er rumturisme.
Selvom konceptet ikke som sådan er nyt, så blev 2021 året, hvor helt korte svipture til kanten af rummet blev et fænomen — særligt for milliardærer med eget rumfirma.
Årets første rumturist, blev Virgin-stifter Richard Branson, der blev skudt afsted i en raket udviklet af sit eget Virgin Galactic.
Få dage efter blev det så Amazon-stifter Jeff Bezos' tur til at opleve livet i vægtløs tilstand i få minutter, inden rejsen gik retur til Jorden igen.
Bezos blev sendt afsted i en New Shepard-raket designet af sit rumfirma Blue Origin.
Blue Origin stod også bag en anden af årets mest spektakulære rumturist-rejser.
William Shatner, der i særdeleshed er kendt for sin rolle som Captain Kirk i TV-serien Star Trek, blev i oktober den ældste person, der nogensinde har været i rummet. 90 år gammel.
Man kan (med rette) stille spørgsmål ved, om det i disse klimatider giver mening at sende raketter med fire mennesker ombord afsted på en personlig rumtur.
Men set med teknologiske briller, er denne nye form for svipturs-rumturisme helt sikkert noget, som 2021 vil blive husket for.
---