Postscript: Techliv stempler ud
Så er dagen kommet, hvor vi sender det sidste nyhedsbrev ud fra Techliv — og hvor vi forsøger at samle trådene fra de to år, vi har været i luften. Vi bukker endnu engang dybt og sender en varm tak for jeres støtte!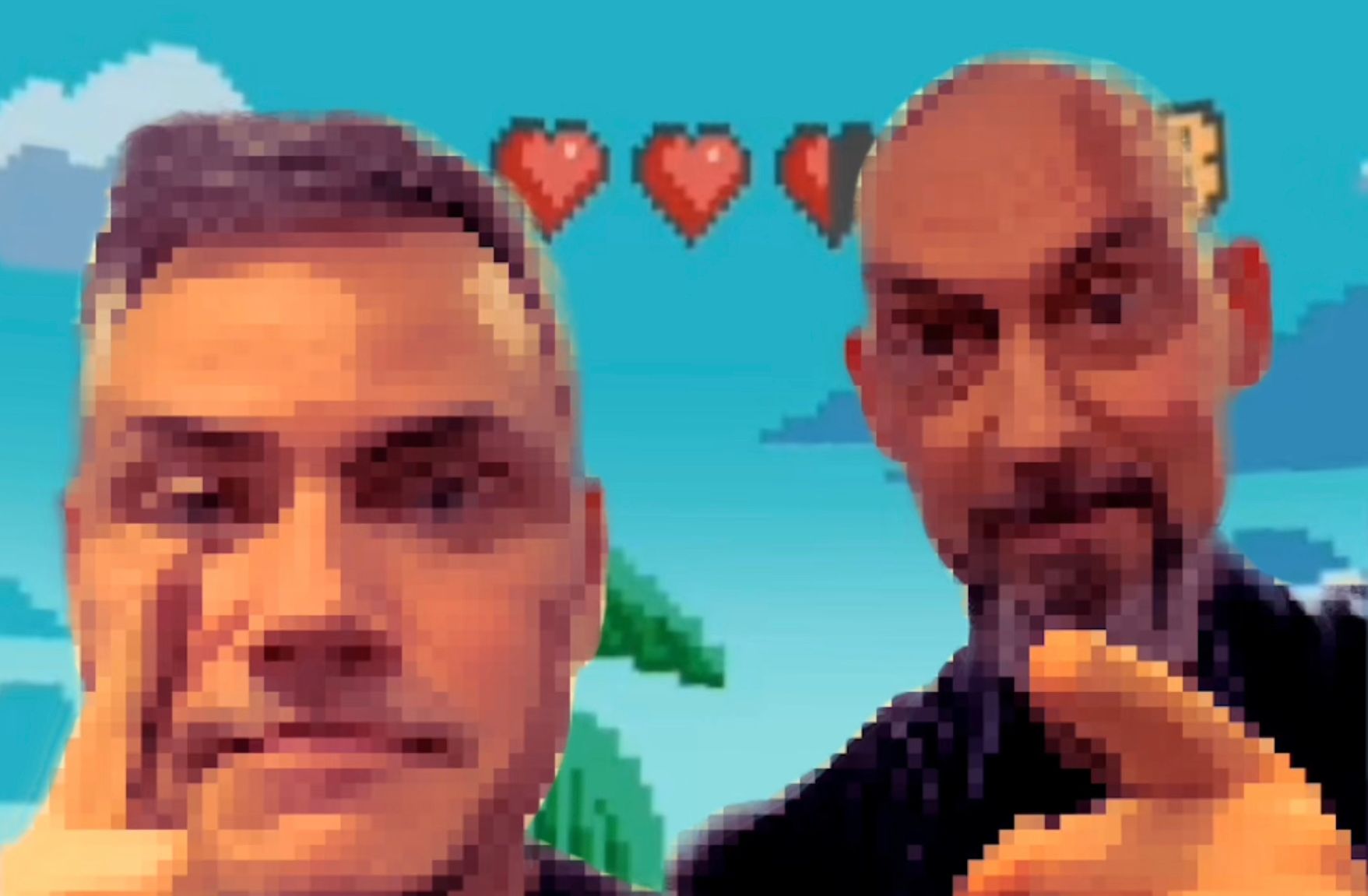 Så er dagen kommet, hvor vi udsender det sidste nyhedsbrev fra Techliv.
Vi bukker endnu engang dybt og sender en varm tak for jeres støtte.
Dagens nyhedsbrev er et forsøg på at samle trådene fra to års nyhedsbreve og halvandet år med podcast — for til sidst at opsummere, hvor vi cirka befinder os i den digitale tidsalder, nu hvor Techliv stempler ud.
God læselyst,
Anders & Nicolai
---

Det er præcis to år siden, at vi sendte det første Techliv-nyhedsbrev ud i verden.
Den blot anden udgave af Techliv havde overskriften "En techverden ramt af Coronavirus og autoplay".
Ingen kunne på det tidspunkt vide, at netop COVID-19 skulle få så stor betydning i hele Techlivs levetid, og at det samtidig skulle vise sig at være de to måske mest transformative år, techverdenen længe har set.
Coronaen betød for os personligt, at vi efter få uger på fælleskontoret kun kunne mødes via videosamtale og på chat de kommende tre måneder. En rimelig hårdkogt start på et spritnyt projekt.
Den samme Corona-virkelighed ramte som bekendt også alle andre, og dermed fik vi skudt gang i "verdens største hjemmearbejde-eksperiment". Her viste internettet og stabile dataforbindelser med al tydelighed, at det ER limen i vores digitaliserede verden.
Mange arbejdspladser — der ikke beror på direkte kundekontakt — klarede sig fornemt igennem forsøget. Og mange medarbejdere har for altid ændret deres forhold til at møde ind på kontoret hver dag.
Nogle kommer aldrig tilbage. Andre vil returnere, som om intet var hændt. Men mange vil nok i stigende grad arbejde i en hybrid-udgave fordelt mellem kontoret og hjemmearbejdspladsen.
Coronavirus truede i første omgang også med at sende techfirmaernes indtjening og dermed aktiekurs på en regulær nedtur, men det viste sig hurtigt, at det skulle gå stik modsat.
I en tid med gentagne lockdowns, hjemsendte børn og klare opfordringer til at arbejde hjemme, havde stort set alle desperat brug for præcis det, techgiganterne er leveringsdygtige i: Computere til hjemmekontoret, samarbejdsværktøjer, apps, videosamtale-software, sociale medier, musik- og videostreaming, cloudtjenester og computerspil til at slå tiden ihjel.
I særdeleshed var der dog brug for at kunne bestille varer online, hvilket fik Amazons vækst til at gå helt bananas. For at sætte det i relief ansatte Jezz Bezos' firma 500.000 nye medarbejdere på ét år(!)
Andre firmaer var også hurtige til at lukrere på de nye muligheder. Men næppe nogen mere end Zoom. Videofirmaet gik fra 10 millioner daglige mødedeltagere i december 2019 til 300 millioner i april 2020 (ikke daglige brugere, som Zoom først kom til fejlagtigt at melde ud, men daglige mødedeltagere.)
Alle firmaer, der kunne producere et nogenlunde kvalitets webkamera, havde også kronede dage.
En anden af de tilbagevendende agendaer fra de seneste to år er manglen på microchips. Også her spillede Corona en afgørende rolle.
Først og fremmest fik den store usikkerhed i starten af pandemien mange firmaer til at skære ned i deres chip-bestillinger. Samtidig blev chipproduktionen af flere omgange ramt af lockdowns, som satte fremstillingshastigheden yderligere ned.
Da det så pludselig viste sig, at folk over hele verden ikke kunne få nok nye computere, biler, telefoner, mikroovne og tusindvis af andre produkter, der på hver sin måde benytter computerchips, ja så havde vi balladen.
Ingen firmaer er gået fri af den globale mangel på chips og andre centrale komponenter. Særligt har mange bilfirmaer været hårdt ramt. Det har betydet hjemsendte medarbejdere i titusindvis og utrolig lange leveringstider på nye biler.
Nu når vi snakker om biler, så har vi i Techlivs to-årige historie oplevet et sjældent stort skifte i teknologiens verden. Det er naturligvis skiftet fra benzin- og dieselbiler til elektriske biler, der er tale om.
Hvis man kigger på de danske tal, så udgjorde salget af elbiler i 2019 blot 2,4 procent. I 2021 var det tal 13,3 procent.
Inden for få år vil salget af elbiler formentlig passere 50 procent — særligt nu hvor det står klart, at plug-in hybrider ikke kan kategoriseres som grønne biler.
Det bedste sted at aflæse skiftet er nok i Teslas aktiekurs. Havde du købt Tesla-aktier for 100.000 danske kroner da Techliv startede og solgt dem i dag, ja så havde du kunne hive 600.000 kroner ud — og dermed en gevinst på 500.000 kroner.
Når snakken falder på Tesla, så kan vi heller ikke komme uden om Elon Musk. Han har fyldt (lidt for) meget på Techlivs sider — af flere årsager. Den måske vigtigste har været hans rolle som influencer.
Via sin Twitter-konto har Elon Musk gjort, hvad ingen anden chef i hans liga har gjort før ham (så skulle det lige være Donald Trump).
Musks ord har i flere tilfælde fået både bitcoin og i særdeleshed den famøse kryptovaluta dogecoin til at stige og falde med 20 procent på en dag. Han har også flyttet millioner af brugere fra en tjeneste til en anden blot ved at skrive to eller tre ord på Twitter.
Hans magt er på den måde enestående, og det var derfor ingen overraskelse, at Techliv (og Times Magazine) udnævnte Elon Musk som årets person 2021. Så kan man i øvrigt synes om ham, hvad man vil.
Netop kryptovaluta har også gået igennem en markant udvikling, som vi har dækket ret tæt.
Det gælder både den voldsomme stigning i værdi og den tiltagende omfavnelse fra etablerede firmaer som fx PayPal og Mastercard. Men i lige så høj grad de markante udfordringer med den klimasvinende mining-proces, og så naturligvis jagten på, hvad dælen vi i virkeligheden skal bruge kryptovaluta til.
Der var der, NFT'er pludselig dukkede op.
Her havde man lige pludselig et koncept, der kunne samle nogle af de teknologier, som krypto-fanatikere har talt op i årevis: blockchain, smarte kontrakter og decentraliserede valutaer.
Med en voldsom internet-hype i ryggen — og godt hjulpet til af nogle vanvittige køb, der har trukket overskrifter i mainstream-medier — blev det udråbt til det nye sort at sælge fuldt eller delvist ejerskab til sine værker (altså NFT'er), hvis man er kunstner, musiker, filmmager eller en anden form for kreativ sjæl.
Hypen er nu så total, at også etablerede brands som Adidas, Gucci og flere af verdens største fodboldklubber er kommet på banen med NFT'er. Spekulationer om, at vi i en tiltagende virtuel verden vil iklæde os tøj og møblere vores virtuelle hjem med genstande handlet som NFT'er, florerer allerede i stor stil.
Om det bliver til andet og mere end hype, er for tidligt at sige. Men hold nu op, hvor kan internettet (og dets influencere) få folk til at gå amok og betale vanvidspriser for digitalt hvad-som-helst, som om der ikke var nogen dag i morgen...
Et andet højdepunkt — eller nok nærmere lavpunkt — i de seneste to års Techliv handler også om evnen til at influere andre.
Mere konkret udfordringerne med misinformation på sociale platforme, som særligt udspringer fra to begivenheder: Coronavirus og Donald Trumps valgnederlag, der kulminerede i stormen på Kongressen.
I begge tilfælde har der været tale om en kombination af evnen til at påvirke andre og til at udnytte sociale mediers algoritmer.
Hvis man råber højt nok og har stærke meninger, der fremkalder reaktioner, så spreder indholdet sig som bekendt som en steppebrand — uanset om budskabet er sandt eller falsk.
Men hvem har ansvaret?
Er det Trump, der lyver om sit valgnederlag, og de konspirationsteoretikere der påstår, at man kan kurere Corona ved at drikke blegemiddel?
Er det Facebook, YouTube og Twitter, hvis algoritmer forstærker selv de skøreste tanker?
Eller er det politikerne, som har fejlet i at regulere de sociale platforme?
Vurderet herfra peger pilen i særdeleshed på de to sidstnævnte.
Spillereglerne for "den demokratiske samtale" (som den danske regering ynder at kalde det) skal nedfældes af politikerne. Men det ville jo ikke skade, hvis platformene følte en eller anden form for medansvar for det monster, de har sat i søen.
Vi har flere gange argumenteret for, at algoritmerne er ude af kontrol.
Whistlebloweren Frances Haugens afsløringer og offentliggørelse af mere end tusinde interne dokumenter om særligt Facebook og Instagram understøtter i hvert fald, at man fra topledelsens side er fuldt ud klar over mange af de problemer, man er med til at skabe — uden at der bliver reageret hurtigt eller tilstrækkeligt nok.
Denne komplicerede diskussion vil blive ved med at køre mange år frem, hvis den altså ikke når at blive overhalet indenom af et potentielt endnu større socialt eksperiment... metaverset.
Da Techliv startede, var konceptet om metaverset stort set kun noget, der var nævnt i en science fiction-roman fra 1992.
Men i løbet af 2021 blev metaverset først italesat af Microsofts direktør Satya Nadella og kort tid efter af Mark Zuckerberg.
Helt kort skitseret er ambitionen at transformere internettet fra at være todimensionelt til tredimensionelt ved hjælp af digitale briller, der kan give illusionen af, at man befinder sig i samme rum som andre, selvom man sidder i hver sin stue.
På få måneder ændrede konceptet massiv karakter fra blot at blive nævnt som en sidebemærkning og en fremtidsvision, til et virtuelt univers du (delvist) kan besøge i dag.
Det hele kulminerede i slutningen af 2021, da Facebook ændrede sit navn til Meta og Mark Zuckerberg gik noget der minder om all-in på at transformere sit firma, der i fredags fyldte 18 år.
I virkeligheden kunne man argumentere for, at Zuckerberg forsøger at kannibalisere sit eget firma, på samme måde som Apple brugte iPod og iPhone til at udkonkurrere sin egen Mac-computer, der førhen var firmaets vigtigste produkt.
Da Meta i fredags fik barberet 26 procent af sin markedsværdi, stod det klart, at Facebooks rejse formentlig har nået toppen. Og hvis man ikke vil dø en pludselig død — som Kodak og Blockbuster — så er det bare om at genopfinde sig selv i en hulens fart.
Det er altså ved denne skillevej, at Techliv siger farvel 🙋‍♂️.
AR, VR, XR, digitale briller, metaverset, web3, kryptovaluta og blockchain står klar i kulissen til at afløse det mobile internet og den stærkt centraliserede kontrol med vores data, tjenester og digitale liv.
Længere ude i fremtiden venter fænomener som ægte AI, førerløse biler og kvantecomputere på at gøre sit indtog.
Vores (danske) samfund vil blive digitaliseret i langt højere grad, end det er i dag, blandt andet i forsøget på at opretholde en ordentlig velfærd og konkurrenceevne.
Vores digitale liv (og forretningsliv) har brug for politisk regulering, hvis ikke ganske få selskaber skal styre (samfunds)udviklingen. Lige på den front er der heldigvis udsigt til bedre tider — særligt i form af ny EU-lovgivning (DSA og DMA) og Margrethe Vestagers insisteren på at få de store techfirmaer til at rette ind.
Vores jordklode er dog den, der har allermest brug for teknologisk assistance, hvis der skal være håb for, at vi kan få styr på den massive klimakatastrofe, vi står overfor. Det er udfordring nummer 1.
Uanset, hvordan man vender og drejer det (og hvor tit man tænker, at det også ville være fedt at flytte på landet og blive selvforsynende), så vil teknologien i vores tidsalder i stadig højere grad påvirke vores liv.
Om vi vil det eller ej — så lever vi et Techliv.
Tak for denne gang,
Anders og Nicolai
---
Hvis du vil følge vores videre færd, finder du os her:
Twitter:
Anders — @4nd3rs
Nicolai — @nicolaifranck
LinkedIn:
Anders — @4ND3RS
Nicolai — @nicolaif
---