Google dropper problematisk cookie-erstatning — og opfinder en ny
Google dropper den kontroversielle cookie-erstatning FLoC og erstatter den med et andet koncept, de kalder Topics. Vi forklarer, hvordan den nye tredjeparts cookie-erstatning virker.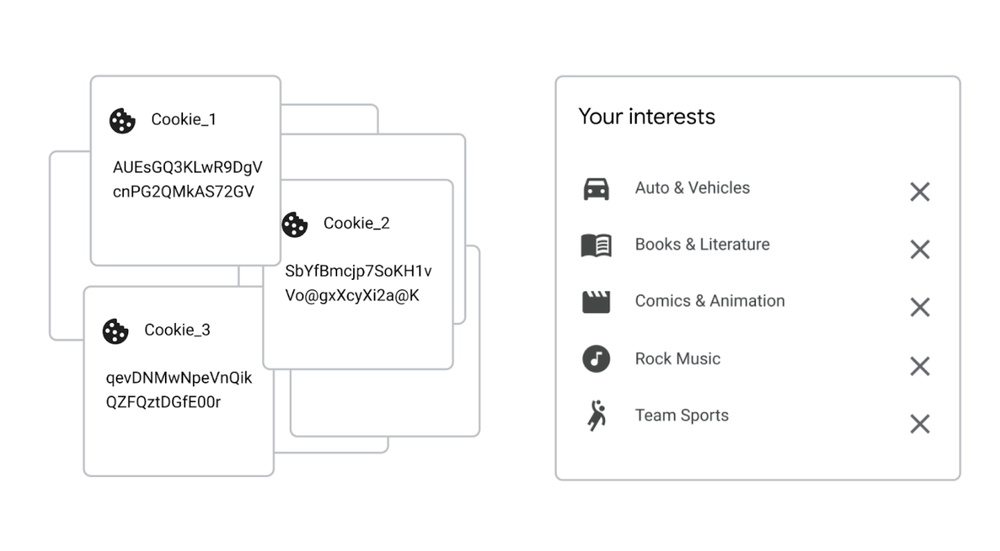 ---

1. Google dropper cookie-erstatingen FLoC og erstatter den med Topics
Google har lovet, at de senest i 2023 vil eliminere tredjeparts-cookies i deres Chrome-browser.
Men den såkaldte FLoC-teknologi, som Google havde udviklet som erstatning, er nu droppet.
Det sker efter voldsom kritik fra både annoncører og privatlivsfortalere, der med hver sit argument så store problemer med teknologien.
Vi har tidligere beskrevet FLoC i detaljer her på Techliv, så for bare kort at opsummere, så gik kritikken fra annoncører på, at Google ville tage fuld kontrol (nærmest ejerskab) over brugerens profiler og surfmønstre.
Privatlivsfortalere mente derimod, at Google ville stemple folk og opdele dem i kategorier, som brugerne ikke selv havde nogen kontrol med. Og at der — på trods af at Google lovede guld og grønne privatlivs-skove — stadigvæk var mulighed for at tracke brugernes webrejser.
Så FLoC er nu død, men det er Googles ambitioner om at finde en erstatning for tredjeparts-cookies ikke.
Firmaet er derfor nu klar med en erstatning for FLoC, som de kalder for Topics.
Konceptet bag den nye teknologi er, at Chrome-browseren identificerer bestemte emner, du er interesseret i, baseret på de hjemmesider, du besøger. Det kan fx være sport, fitness eller rejser.
En håndfuld af de mest relevante emner bliver hver uge noteret lokalt på dit device, og browseren gemmer dine Topics i tre uger, hvorefter de bliver slettet.
Når du så besøger en hjemmeside, vil Chrome-browseren returnere et Topic fra hver af de seneste tre uger, og de reklamer du ser, vil således blive baseret på disse emner.
Google oplyser, at brugeren selv får mulighed for at slette Topics. Dermed adresserer de et af de største kritikpunkter af FLoC, nemlig at brugeren ikke havde nogen kontrol.
Brugeren får også mulighed for helt at slå Topics fra. Det burde i teorien betyde, at man ikke længere ser personaliserede reklamer.
Privatlivsorganisationen Electronic Frontier Foundation (EFF), som var blandt de mest højtråbende modstandere af FLoC, stiller sig umiddelbart mere positive overfor Topics, uden at træerne vokser ind i himlen.
- Det er helt sikkert en forbedring i forhold til FLoC på nogle vigtige områder, siger EFF's Bennett Cyphers i en udtalelse til The Verge, og fortsætter:
- Men at være mindre skræmmende end FLoC betyder ikke, at det er godt. Teknologien vil fortælle tredjeparts trackere om, hvilken slags hjemmesider du besøger, og det kan hjælpe websteder og annoncører med at identificere dig på tværs af enheder, lyder den umiddelbare vurdering.
Google siger, at de vil påbegynde forsøg med Topics i den nærmeste fremtid.
Topics er opdelt i 350 kategorier og indeholder eksempelvis ikke emner som race eller køn.
---

2. Samsung klar med 3-i-1 fingeraftryks-sensor til kreditkort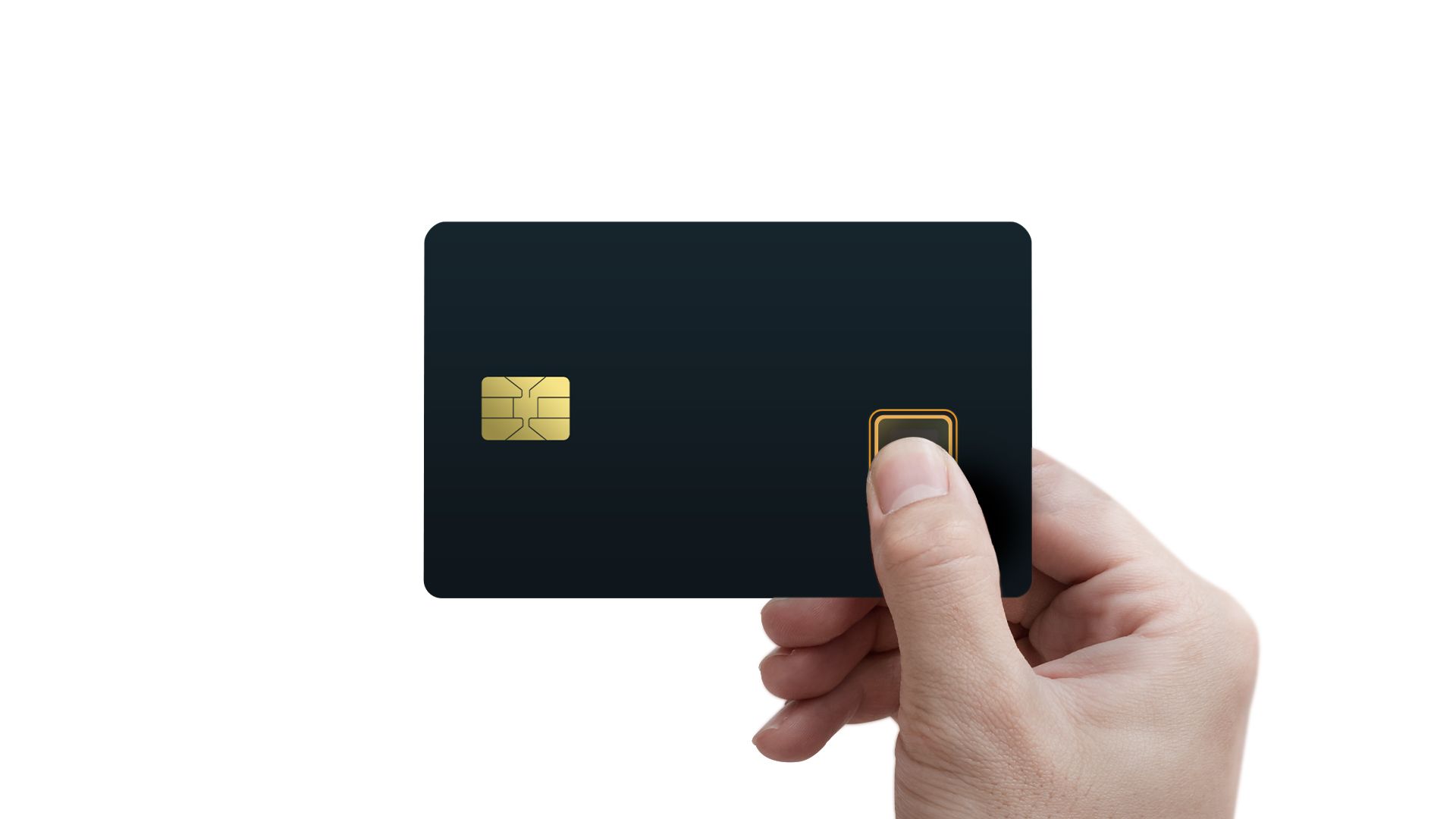 Den sydkoreanske teknologi-mastodont Samsung har udviklet en chip med indbygget fingeraftrykslæser, som kan integreres direkte i et kreditkort. Det betyder altså, at du kan verificere, at du er dig, uden at skulle indtaste en firecifret kode.
Ifølge Samsung er det verdens første alt-i-en sikkerhedschip-løsning, "der læser biometriske oplysninger via en fingeraftrykssensor, gemmer og godkender krypterede data med et manipulations-sikkert security element, og analyserer og behandler data med en sikker processor".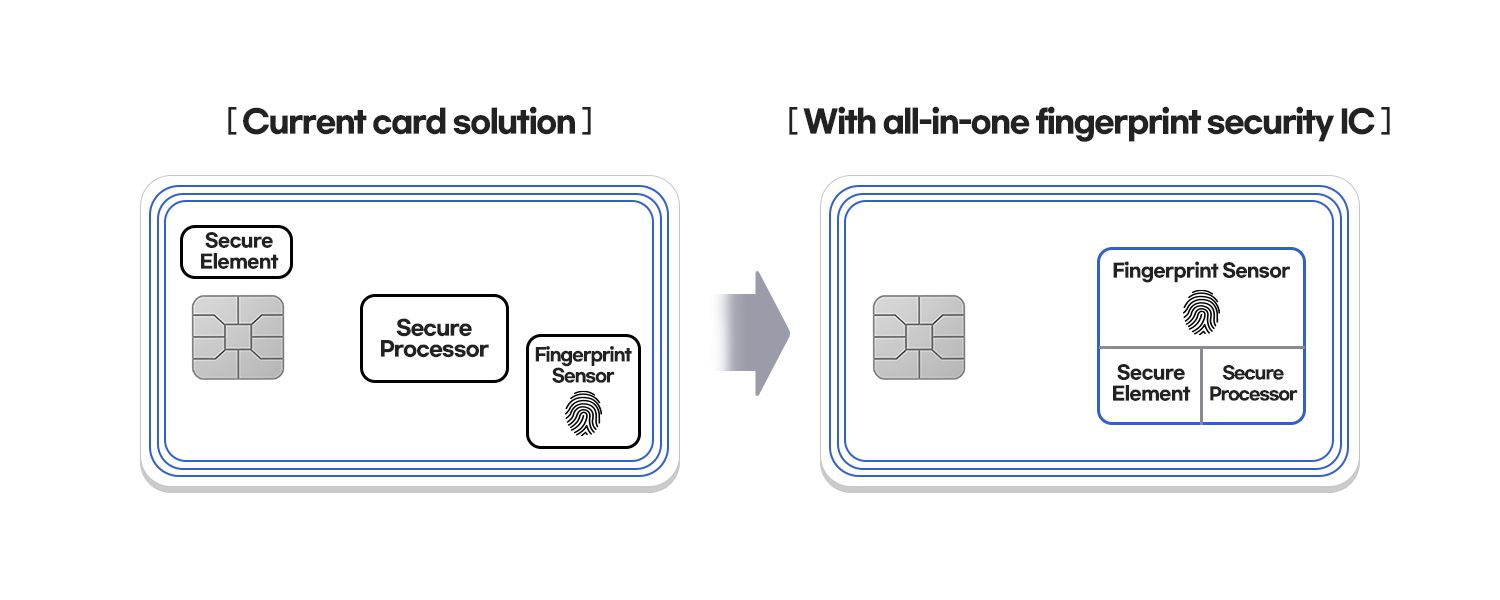 Oversat til dansk betyder det, at fingeraftrykket er gemt lokalt på chippen på kortet og altså ikke uploadet til en server eller på anden måde gemt centralt. Med andre ord fungerer det som en fingeraftrykslås på en telefon.
Det sydkoreanske firma har udviklet teknologien i samarbejde med Mastercard og sikkerheden lever derfor op til betalingsfirmaets sikkerheds-specifikationer. Men om vi snart vil se en fingeraftrykslås i et kreditkort, oplyser parterne ikke.
Samsungs indbyggede fingerlås-chip kan også anvendes i ID-kort til fx arbejdspladser, beboelsesejendomme og uddannelsesinstitutioner.
Mens det kan give rigtig god mening at slippe for at skulle indtaste en kode i supermarkedet eller ved en hæveautomat, som folk kan aflæse over skulderen på en, så kan det være, at tiden allerede er løbet fra at bygge teknologien ind i ID-kort.
Her er Apple i hvert fald klar med en løsning, der for mange vil være endnu mere simpel — nemlig digitale nøgler, der kan tilføjes til iPhone og Apple Watch.
Mens smartlås-producenter nu er på vej til at adoptere Apples nøgleteknologi, har hotelkæden Hyatt været først til at introducere løsningen.
Hvordan teknologien fungerer i virkelighedens verden, kan du se i nedenstående video, hvor Techreporter Rich DeMuro fra den lokale Los Angeles TV-station KTLA-TV har testet oplåsning af elevator og hoteldør med telefonen.
---

3. Nvidias 40 milliarder dollar køb af ARM ser ud til at gå i vasken
Chipproducenten Nvidias opkøb af ARM ser ud til at blive afblæst.
Mediet Bloomberg skriver, at Nvidia har oplyst til flere af firmaets partnere, at de ikke regner med at det 40 milliarder dollars dyre køb bliver godkendt af myndighederne, og at handlen derfor ikke kan realiseres.
Det japanske investeringsfirma Softbank, der ejer ARM, skulle nu angiveligt i stedet overveje at børsnotere firmaet.
Da Nvidia og ARM i slutningen af 2020 oplyste, at de var blevet enige om at førstnævnte skulle overtage ARM for en pris på 40 milliarder dollars, afstedkom det en række kritiske røster.
ARM's neutrale chipdesign bliver nemlig brugt i en alenlang række af produkter fra telefoner, computere, biler og udstyr i industrien. En række interessenter mente, at hvis først ARM kom under Nvidias vinger, ville det kunne forskubbe konkurrencen på chipmarkedet markant.
Nvidia forsøgte at berolige kritikerne med, at de ikke havde planer om at ændre på ARM's setup. Men det har ikke været nok til at overbevise myndighederne i hverken USA eller Kina.
I starten af december 2021 gik de amerikanske konkurrencemyndigheder FTC så langt som at lægge sag an for at blokere for købet.
Ved den lejlighed skrev Holly Vedova, der er direktør for FTC's konkurrencekontor:
- Morgendagens teknologier afhænger af at bevare nutidens konkurrencedygtige, banebrydende chipmarkeder. Den foreslåede aftale vil fordreje ARMs incitamenter på chipmarkederne og vil på uretfærdig vis gøre det muligt for det kombinerede firma at underminere Nvidias konkurrenter, siger Holly Vedova, der er direktør for FTC's konkurrencekontor.
De to firmaer opretholder dog officielt, at de fortsat arbejder på at købet skal gå igennem, og at de arbejder på at overtale myndighederne til at acceptere handlen.
---

4. Amazons kasseløse supermarkeder spreder sig til amerikanske forstæder
Vi skal et smut tilbage til Techlivs bud på 6 teknologier, du skal holde øje med i 2022.
På listen havde vi blandt andet de kasseløse supermarkeder, som er et koncept, Amazon har opfundet.
De første Amazon Go supermarkeder har alle været placeret centralt i storbyer, men denne strategi bevæger Amazon sig nu væk fra.
I takt med at folk arbejder mere og mere hjemme, åbner firmaet nu det første Amazon Go-supermarked i forstæderne.
Den nye butik bliver placeret i Mill Creek cirka 30 kilometer nord for Amazons hjemby Seattle og skal være omkring 570 m2 stor.
Der er tale om det, der på amerikansk kaldes en convenience store — altså et mini-supermarked hvor man kan købe de mest almindelige fornødenheder, snacks og mad der hurtigt kan konsumeres.
Den næste Amazon Go skal ifølge planen placeres i en forstad til Los Angeles.
Hvis konceptet viser sig bæredygtigt, skal der ikke meget fantasi til at forestille sig, at Amazon på kort tid kan tæppebombe USA og andre lande med supermarkeder, hvor kun ganske få medarbejdere er nødvendige for at holde åbent 24 timer i døgnet.
---

LINKS TIL LÆSEHESTE
YouTube vil (også) omfavne web3
---
19-årig tysker: Sådan hackede jeg mere end 25 Teslaer over hele verden
---
Nyhedsbrevstjenesten Substack kaster sig over video
---
Apple betaler 700.000 kroner i bug bounty til venlig webcam-hacker
---
Google undgår ikke retssag for "vildledende" lokations-tracking
---
Pegasus-firmaet NSO Group siger farvel til bestyrelsesformand efter anklager om at softwaren er blevet brugt til at udspionere israelske borgere.
---
Boeing investerer 450 millioner dollars i autonomt lufttaxi-firma
---
Spotify dobbelt så stor som Apple Music: Sådan ser musikstreamingmarkedet ud i tal
---
Microsoft præsenterer endnu et godt regnskab
---