Facebooks nedsmeltning
I dag har vi fokus på Facebooks vilde nedsmeltning, og de voldsomme udsving i aktiekursen hos techgiganterne i kølvandet på deres seneste kvartalsregnskaber.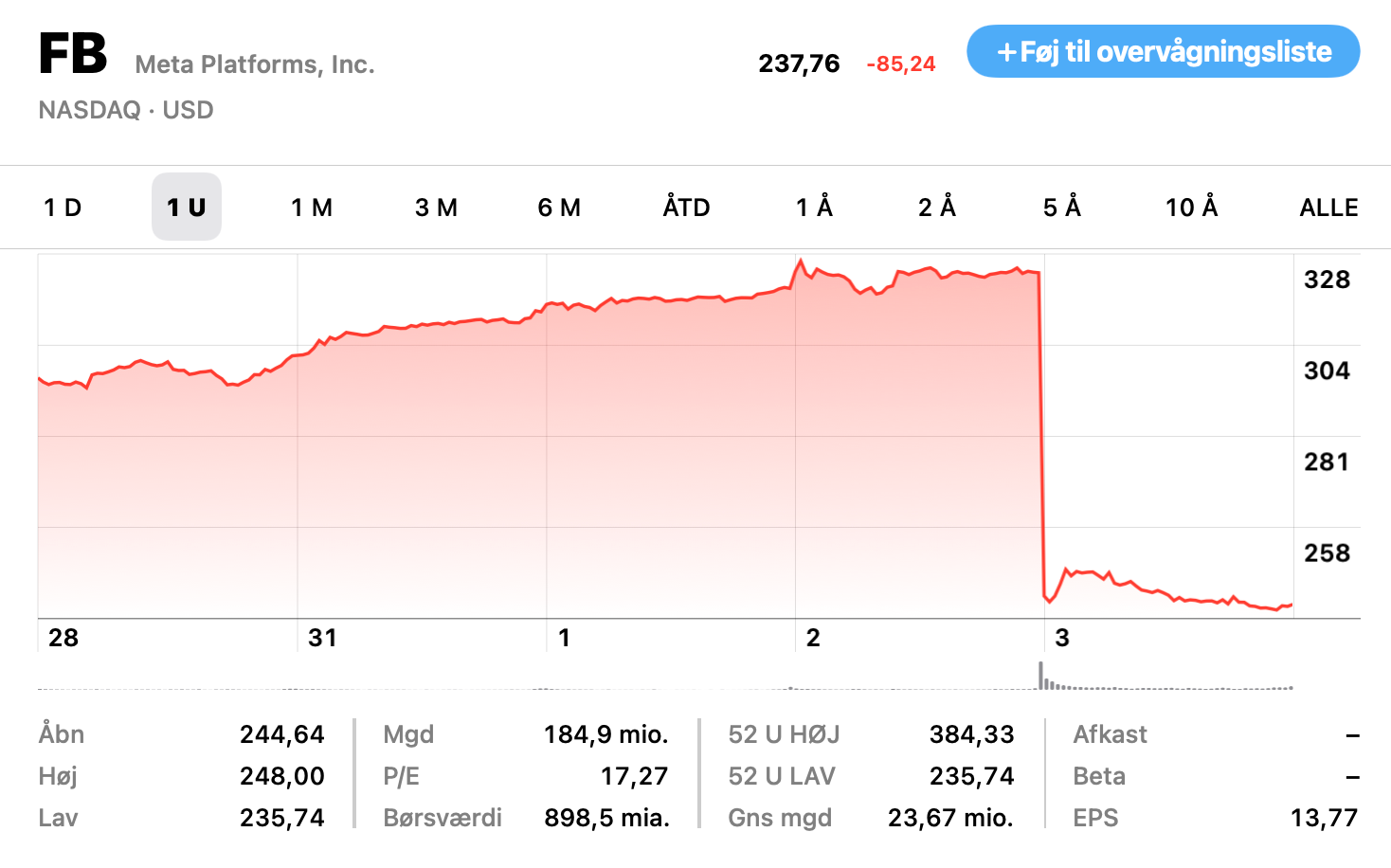 ---

Facebooks nedsmeltning
Det er "Store Regnskabsuge" hos techgiganterne — men i sandhed også en helt unik en af slagsen.
Facebook kunne for første gang nogensinde melde om en tilbagegang i antallet af dagligt aktive brugere.
Omend tilbagegangen var lille — fra 1,93 milliarder til 1,929 milliarder daglige brugere — så er det forvarsel om, hvad der kommer. Samtidig advarer firmaet om en opbremsning i annonceindtægterne.
I fællesskab resulterede de to nyheder i, at Meta-aktien nærmest smeltede ned. På et døgn blev der barberet 26 procent af Metas markedsværdi. I runde tal blev Metas aktionærer i fællesskab omkring 230 milliarder dollars fattigere.
Den største aktionær er som bekendt Mark Zuckerberg. Han gled personligt ud af top ti over verdens rigeste personer for første gang siden 2015. Zuckerbergs personlige formue fik barberet omtrent 30 milliarder dollars af sig.
Graver man et spadestik dybere, så er der flere ting i spil her.
Mest væsentligt har Facebook nået et mætningspunkt. Brugerne vil højst sandsynligt i stigende grad søge andre steder hen, når de skal have deres sociale mediefix. Mark Zuckerberg nævnte selv TikTok som en platform, der vækster voldsomt på bekostning af Facebook.
Frygten er, at Instagram står næst på listen, selvom der nok vil gå nogle år, inden man vil se et lignende scenarie. Men indtil det (muligvis) sker, vil væksten hos Instagram formentlig blive mindre og mindre.
Hvor Facebook (nu Meta) før i tiden blot købte eller kopierede de konkurrenter, der var på vej op, så er der efterhånden så meget politisk fokus på firmaet, at de ikke kan fortsætte den gamle strategi.
Meta bliver som bekendt undersøgt i flere antitrust-sager med anklager om, at firmaet har monopollignende status og på unfair vis eliminerer deres konkurrenter.
Den anden ting, der står klart, er, at indtægterne fra annoncer — som er det eneste Facebook tjener penge på — ser ud til at begynde at stagnere. Det er der flere grunde til.
Mark Zuckerberg forklarede, at Apples privatlivsfunktion "App Tracking Transparency", som blev introduceret i 2021, forventeligt vil barbere 10 milliarder dollars af Metas indtægter i 2022 — svarende til omtrent 8 procent af indtægterne i 2021.
App Tracking Transparency er den lille dialogboks, der popper op på din iPhone, hvor du bliver spurgt, om du vil lade en app (fx Facebook) følge dine bevægelser på tværs af apps og besøg på websider. Det siger langt de fleste — med god grund — nej til.
Det betyder, at Meta får sværere ved at målrette annoncer, og dermed at annoncører i stigende grad kan forventes at vælge andre platforme at annoncere på.
Hvis antallet af brugere samtidig går ned, ja så kan det sætte gang i en negativ spiral for Facebook.
Samtidig nævner mediet Axios, at en svag(ere) Facebook-aktie kan få flere af de mest kompetente medarbejdere til at søge andre græsgange. Ganske enkelt fordi værdien af deres aktie-optioner falder, og der derfor ikke er en økonomisk gulerod ved at blive hængende.
Så det kan altså potentielt være en selvforstærkende effekt, der kan ramme Meta hårdt, hvis firmaet ikke formår at rette op på situationen.
Alt dette er formentlig også forklaringen på, hvorfor Mark Zuckerberg sidste år valgte at sætte så voldsom turbo på satsningen på metaverset og det tilhørende skifte af firmaets navn.
Facebook-stifteren har for længst set skriften på væggen. Facebook har toppet, og der skal noget nyt og frisk til som erstatning.
Samtidig er det blevet lysende klart, at hvis man for alvor vil kunne kontrollere sin egen skæbne, så kan man ikke lade sig diktere af andre firmaers dagsorden. Her er Meta særligt i Apples og Googles klør, fordi Meta er tvunget til at have de to firmaer som mellemmænd til deres sociale apps.
Derfor giver det også god mening, at Meta investerer voldsomt i deres AR/VR/Metavers-divsion, Reality Labs.
Uagtet at der vil være milliardtab i Reality Labs et stykke frem, så giver firmaets meta-strategi netop muligheden for både at komme med noget nyt, og samtidig at differentiere forretningsmodellen, så Meta fremadrettet kan tjene penge på hardware, app-butik, app-abonnementer og annoncer.
---
Det mest bemærkelsesværdige ved det nuværende kvartalsregnskabs-cirkus er, hvor markant det har påvirket aktiekurserne — ikke blot hos Meta men også flere af de andre techgiganter.
Således kunne Amazon i går aftes præsentere endnu et succesregnskab.
Overskuddet i det seneste kvartal er tæt på fordoblet sammenlignet med samme kvartal sidste år. For hele regnskabsåret 2021 landede overskuddet på 33,4 milliarder dollars, sammenlignet med 21,3 milliarder dollars i 2020.
Resultatet har fået Amazons aktie til at skyde over 14 procent i vejret i den såkaldte after hours-handel.
Amazon havde desuden for første gang nogensinde udskilt deres reklameforretning, som indtil videre blot har levet i kategorien "other".
Indtægter fra reklamer på platformen — som typisk består af de sponsorerede produkter, du ser øverst, når du søger på et produkt på Amazon — udgjorde i 2021 mere end 31 milliarder dollars.
Heraf genererede firmaet 9,7 milliarder dollars alene i det seneste kvartal (julekvartalet).
Selvom det lyder af meget, så er det blot omkring 7 procent af de samlede indtægter på 137,4 milliarder dollars, som Amazon kørte gennem kasseapparatet i de sidste tre måneder i 2021.
En særlig solstrålehistorie hos Amazon er firmaets cloudforretning AWS, der bare bliver ved med at vokse. Mere præcist er indtægterne steget med 40 procent sammenlignet med samme kvartal sidste år.
På det personlige plan står Jeff Bezos også i stærk kontrast til Mark Zuckerberg. Mens Zuckerberg blev 30 milliarder dollars fattigere, kunne Amazon-stifteren efter Amazon-aktiens stigning føje 20 milliarder dollars til sin personlige formue.
---
Det vi har set i denne regnskabsuge er dog ret specielt. Aktiekurserne bliver sjældent påvirket i så høj grad af et enkelt kvartalsregnskab, som det har været tilfældet her.
Amazon og Google er gået kraftigt op — begge virksomheder, der har stor kontrol over deres egen forretning, og som ikke har nogen nævneværdige konkurrenter til deres hovedprodukt.
Meta er gået voldsomt ned. De oplever stigende konkurrence fra andre sociale medier (i særdeleshed TikTok) og er et firma, der har hele sin økonomi baseret på et indtægtsområde (annoncer), som i tillæg bliver påvirket af udefrakommende tiltag (Apples App Tracking Transparency). I tillæg kan de ikke agere, som de plejer (opkøbe deres konkurrenter), grundet det stigende politiske pres.
Apple og Microsoft er lidt mere smooth sailing. Begge firmaer leverer solidt indenfor deres kerneforretninger, som de i stigende grad har fordelt på et mix af forskellige services og produkter. Derfor har verdens to mest værdifulde firmaer også oplevet mindre stigninger i kølvandet på deres pæne regnskaber.
Mark Zuckerberg, ja han må virkelig bede til de højere magter om, at metaverset bliver det sus, han tror, det bliver.
Ellers risikerer hans firma at komme til at spille i en lavere liga end de fire andre amerikanske teknologifirmaer, som vi typisk definerer som techgiganterne.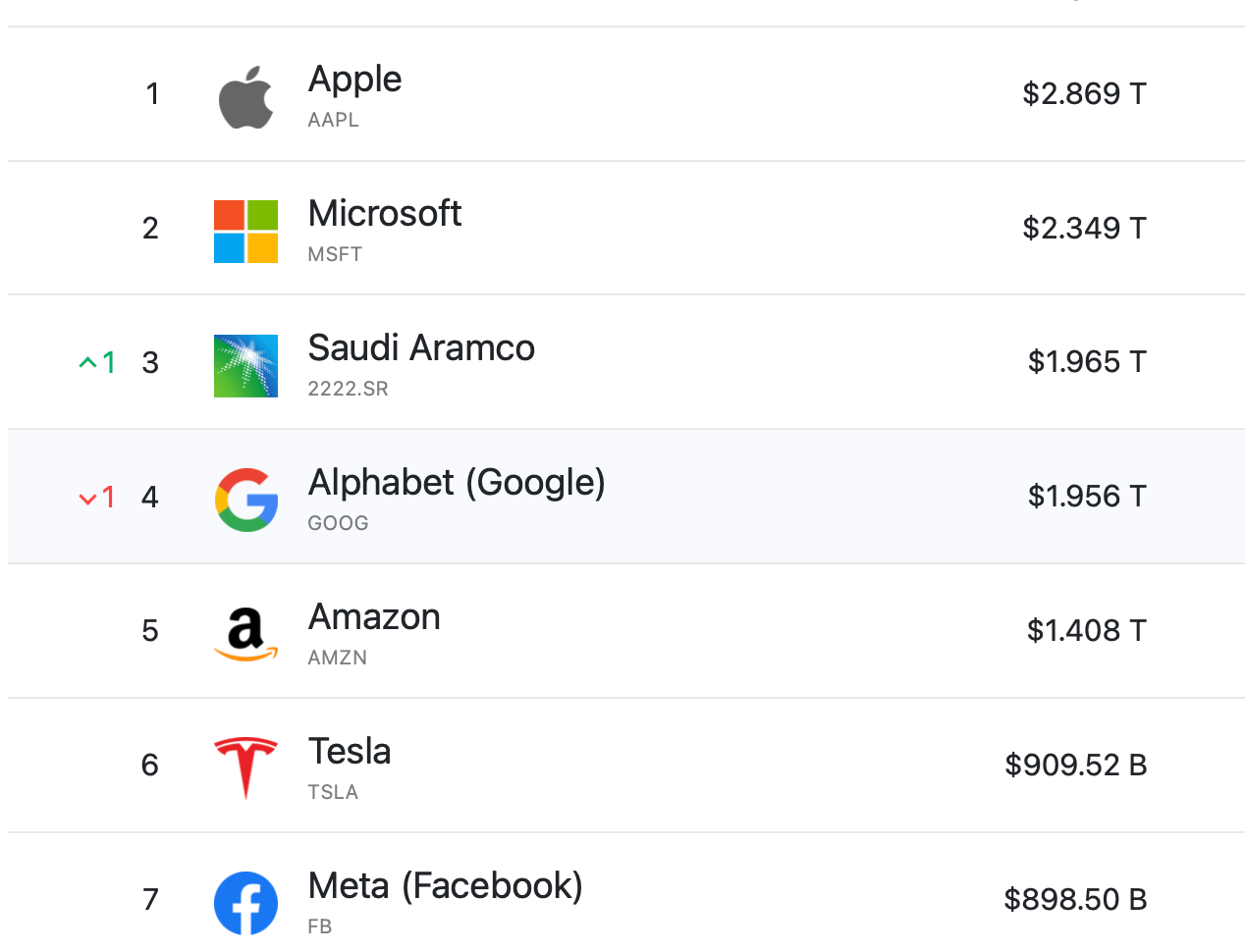 ---

LINKS TIL LÆSEHESTE
Hybridbiler er ikke grønne: Udleder dobbelt så meget C02 som de må
---
Regeringen klar med detaljer om, hvordan de vil tæmme techgiganterne
---
Tommelfingeren nedad: Twitter tester dislike-knap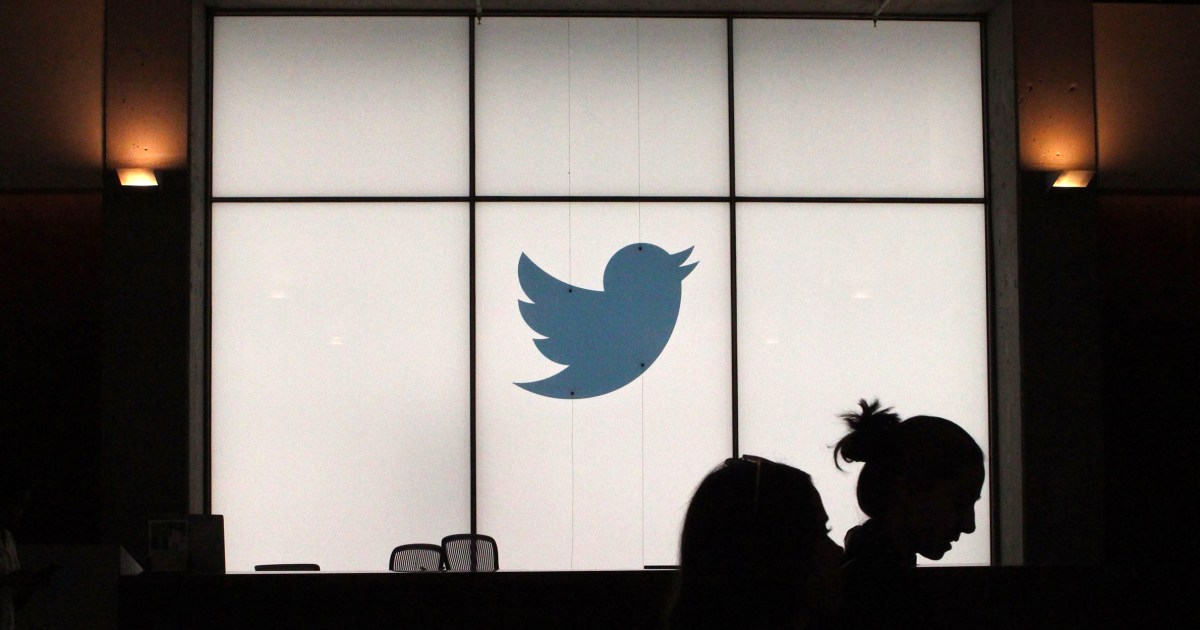 ---
NSO Group og Pegasus ikke alene: Et andet israelsk spion-firma har også brudt ind i iPhone
---