Optur og nedtur i regnskabsland: Apple smadrer sin egen rekord — igen
Apple sætter endnu engang ny salgsrekord. Det gør Tesla også, men alligevel dykker elbilfirmaets aktiekurs ret markant.
---

1. Apple sætter ny indtjeningsrekord — igen
Hvis der er en ting i januar, der er næsten lige så sikker som at kulden har lagt sig over Danmark, så er det, at Apple sætter ny omsætningsrekord.
Firmaet præsenterede sent i går aftes regnskabet for det seneste kvartal, hvor omsætningen var 123,9 milliarder dollars — 827 milliarder kroner. Det er en stigning på 11 procent sammenlignet med samme kvartal året før.
Overskuddet i perioden blev på 34,6 milliarder dollars.
Smider man det tal igennem regnemaskinen, betyder det, at Apple i julekvartalet gennemsnitligt havde et overskud på 2,5 milliarder danske kroner… om dagen(!).
Med undtagelse af iPad, voksede indtægterne i alle Apples produkt-kategorier. Særlig stærkt var væksten indenfor Services og Macs på henholdsvis 23 og 25 procent.
Apple havde ellers ved fremlæggelsen af det seneste kvartalsregnskab advaret om, at chipmanglen kunne påvirke salgstallene, men det er altså svært at få øje på.
CEO Tim Cook nævnte dog i forbindelse med regnskabsfremlæggelsen, at Apple havde oplevet begrænsninger i forsyningskæden indenfor de fleste af firmaets produkter, men at firmaet forventer, det vil blive mindre udtalt i det næste kvartal.
Apple oplyser, at der på verdensplan nu er 1,8 milliarder aktive Apple-devices.
---

2. Elon sætter hypemaskinen i højeste gear
Et andet firma, der netop har præsenteret sit regnskab, er Tesla.
På trods af en ny salgsrekord reagerede markedet ikke ret positivt på de andre nyheder, Tesla havde på tapetet.
Tesla oplyser, at i de i 2022 forventer udfordringer med chipmangel, og at de hverken bliver klar til at levere den famøse Cybertruck, lastbilen Semi eller den næste udgave af sportsbilen Roadster.
Samtidig sagde Elon Musk på den efterfølgende snak med de vigtigste investorer, at firmaet endnu ikke arbejder på en billigere Tesla — en bil der tidligere har været talt en del om, som skulle ramme en startpris på 25.000 dollars.
Tesla-aktien er i skrivende stund faldet omtrent 15 procent, siden regnskabets offentliggørelse.
Helt som vanligt, når Elon Musk ikke har nogle rigtig gode nyheder at fortælle, så gør han det, han er mest kendt for: Trykker på startknappen på sin hjemmebyggede hypemaskine.
Først og fremmest begyndte Tesla-bossen igen at forherlige den selvkørende teknologi i bilerne, som han mener vil blive "den vigtigste kilde til profit".
- Det er vanvittigt godt fra et økonomisk synspunkt, lød det fra Musk, der endda begyndte at snakke om en fremtid, hvor Tesla-ejerne kan sende deres biler ud og køre som robottaxier, når de ikke selv skal bruge dem.
Foreløbigt har Elon Musk i over seks år lovet, at Teslaer udstyret med firmaets Full Self-Driving (FSD) kan gøre bilerne stort set selvkørende lige om et øjeblik. På trods af de mange forsikringer, er der stadig ikke noget, der indikerer, at bilerne er bare i nærheden af at kunne køre på egen hånd uden konstant opsyn fra chaufføren.
Dernæst drejede Musk talen over på firmaets humanoide robot, som går under navnet Optimus, og som ingen endnu har set så meget som en prototype på — altså andet end en skuespiller i spandex 👇.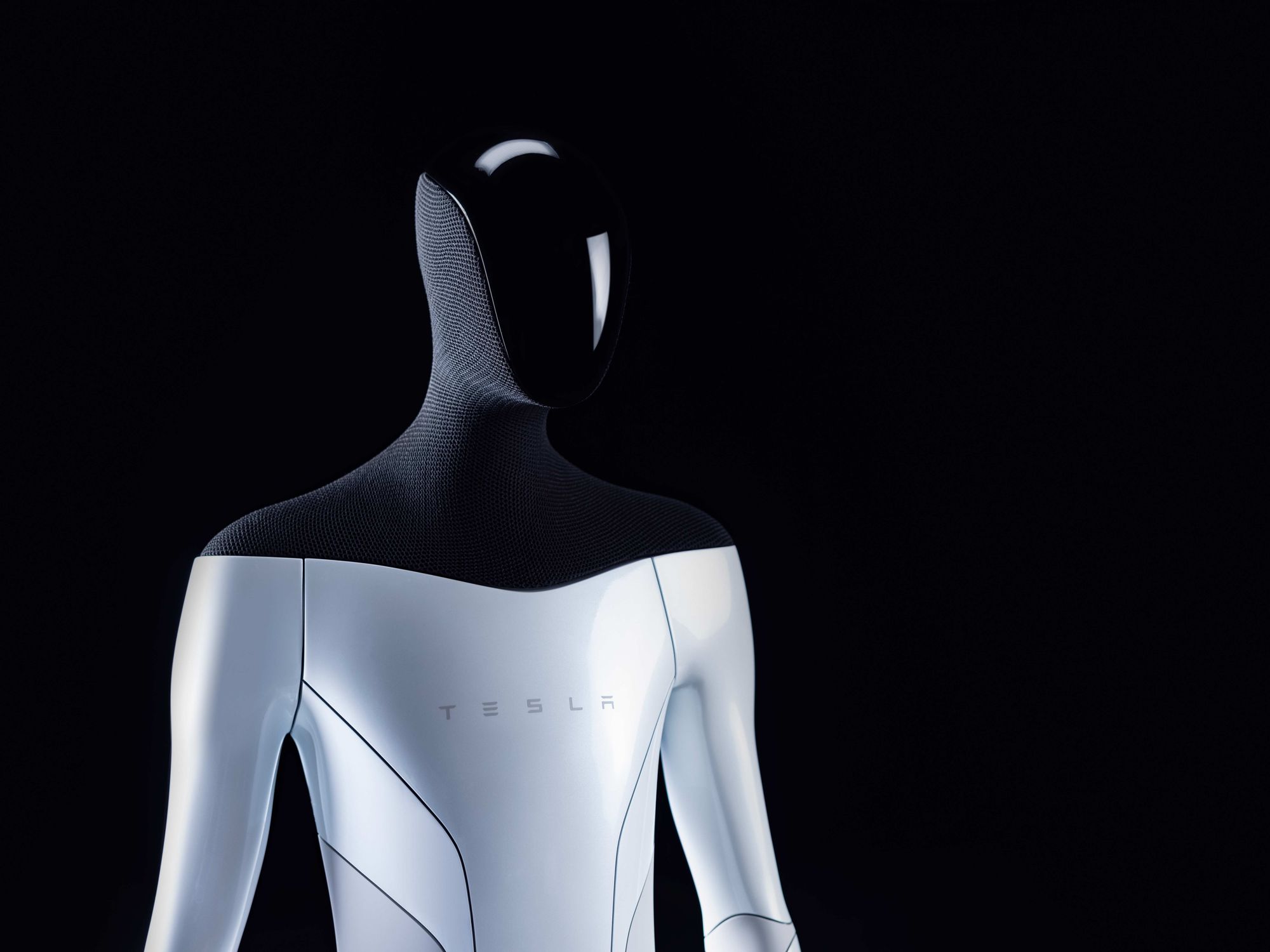 Alligevel mente Musk, at robotten er det vigtigste produktudviklings-projekt hos Tesla i år.
Og for lige at køre hypo-meteret helt i top, smed Elon Musk lige følgende spådom om markedet for menneskelignende robotter:
- Jeg tror, det har potentialet til at blive mere betydningsfuldt end bilbranchen over tid.
Så i Elon Musk-land er alt som det plejer.
---

3. VR-koncerter på vej på dyr metavers-adresse
Vi skal da også et smut forbi metaverset, hvor fantasierne om fremtidens underholdning bobler på livet løs.
Seneste bud på en verden, hvor alle råber halleluja iført et halvklodset headset, kommer fra et af verdens største musikselskaber, Warner Music.
Firmaet har netop erhvervet sig et stykke digitalt land på metavers-platformen Sandbox, hvor de forestiller sig at opføre en ESTATE (ja, med store bogstaver), som skal være en "hybrid af en musikalsk forlystelsespark og et koncertsted".
Her er det planen, at man skal kunne opleve koncerter og andre musikalske oplevelser med selskabets største kunstnere.
Sagt med firmaets egne ord, lyder det således:
"Vores partnerskab med The Sandbox tilføjer et nyt lag af muligheder i metaverset, med ejerskabet af virtuel fast ejendom. Som first-mover har Warner Music sikret sig, hvad der svarer til ejendom ved stranden i metaverset. På det stykke LAND vil vi udvikle vedvarende, immersive sociale musikoplevelser, der trodser begrænsningerne i den virkelige verden og tillader vores kunstnere og deres fans at interagere som aldrig før," skriver Warner Musics Chief Digital Officer, Oana Ruxandra.
Men ikke nok med at Warner Music nu kar købt det, der svarer til en "beach property", i The Sandbox' metaverse, så forsøger The Sandbox at tilskynde andre til at købe nogle af de ledige stykker land, der ligger i direkte forbindelse med Warner Musics:
- For at markere begivenheden vil The Sandbox på et senere tidspunkt afholde et LAND-salg, som giver musikfans mulighed for at købe eftertragtede LANDS, der støder op til Warner Music Groups ejendom, som det så smukt er beskrevet.
Selvom man ifølge de største metavers-optimister vil kunne bevæge sig fra én virtuel verden eller oplevelse til en anden på et splitsekund, er der altså firmaer, der har gjort det til en (god) forretning, at gøre land og location i metaverset til et lige så kostbart og prestigefuldt koncept, som det er i den virkelige verden (hvad end det efterhånden er).
---

4. Universal Control er langt om længe klar… næsten
Vi slutter, hvor vi startede nemlig i æbleland.
Apple er her seks måneder efter den første præsentation af Universal Control, nu endelig klar til at lancere funktionen.
Hvis du har glemt hvad Universal Control er, så er det muligheden for at styre to eller flere iPads og Macs med det samme tastatur, trackpad eller mus.
Det vil sige at man bare fører cursoren ud af den ene skærm og ind på den næste, hvor du fx kan åbne og lukke programmer eller droppe og kopiere filer og tekst.
Funktionen er netop sendt ud i de nyeste betaversioner til Mac og iPad, så hvis man ikke er på beta-vognen, må man altså væbne sig med lidt mere tålmodighed.
En anden nyhed i betaversionen til iPhone er muligheden for at låse sin telefon op, selvom man bærer en maske.
Sikkerheden er naturligvis ikke lige så god, hvis man slår den mere begrænsede ansigtsgenkendelse til, men det er jo altid en balance mellem sikkerhed og convenience.
Desværre er der noget, der tyder på, at man skal have en iPhone 12 eller nyere, før end man kan bruge den maskevenlige ansigtslås.
En sidste ny ting, som Apple angiveligt barsler med, og som muligvis også vil se dagens lys i foråret, er muligheden for at gøre iPhone til en betalingsterminal.
Ifølge Bloomberg betyder det helt simpelt, at man fx på loppemarkeder, i kørende kaffe-bikse og i små butikker kan tage imod både kreditkort og mobilbetalinger (læs Apple Pay), ved at køberen blot holder kreditkort eller telefon hen til NFC-læseren, der er indbygget i alle nyere iPhones.
Med andre ord kan iPhone altså erstatte den terminal, som er nødvendig  — hvis man ikke blot bruger MobilePay.
---

LINKS TIL LÆSEHESTE
Elcykelfirmaet Cowboy rejser investering på 535 millioner kroner
---
34 amerikanske stater støtter Epic: Apple kvæler konkurrencen
---
Neil Young gør alvor af trusler: Fjerner sin musik fra Spotify, da han mener platformen (og i særdeleshed Joe Rogan) spreder misinformation om Covid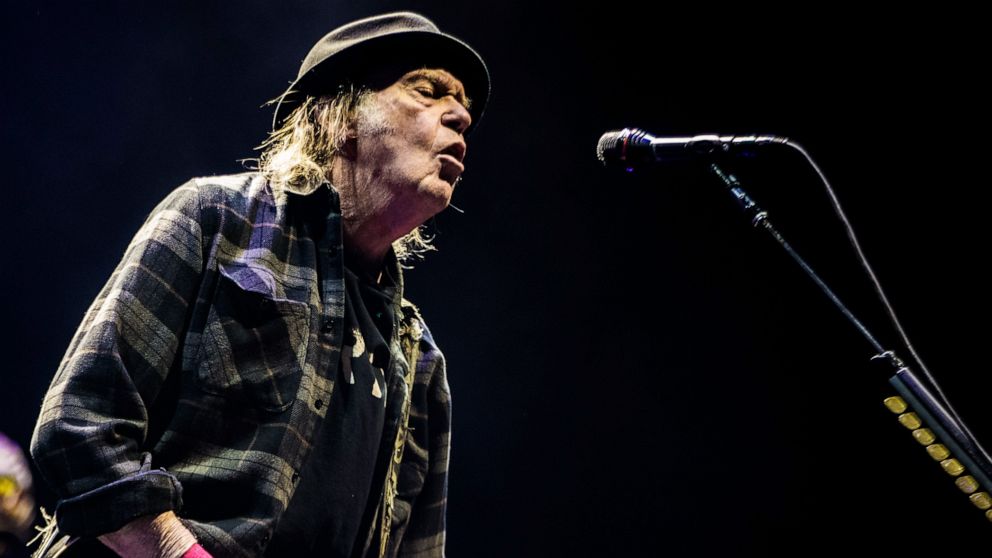 ---
SpaceX raket på kollisions-kurs mod Månen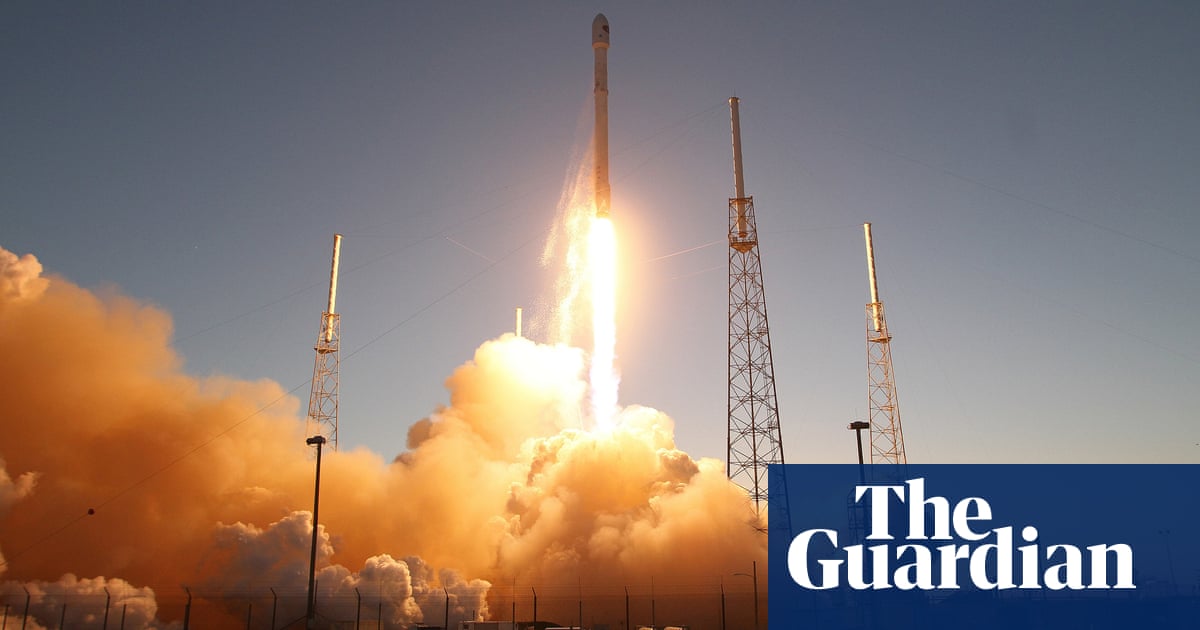 ---
Undervisning bevæger sig langsomt fra Zoom til Virtual Reality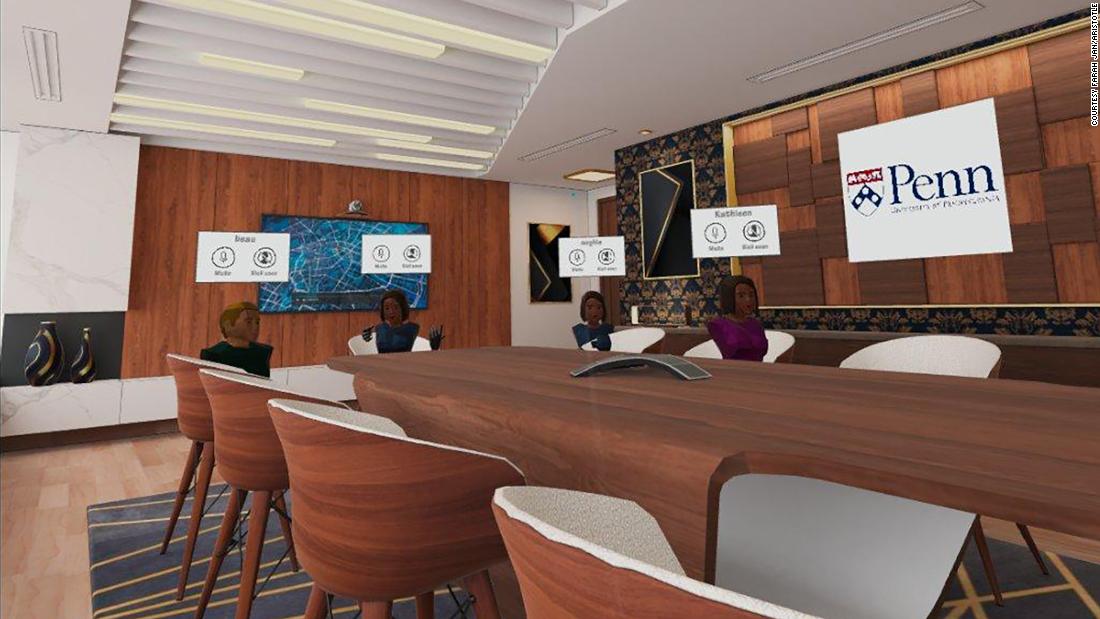 ---
Metas køb af CRM-platformen Kustomer får grønt lys i EU — på visse betingelser
---