Algoritmer allevegne
I dag tager vi en pause fra de store retssager, og vender i stedet blikket mod en hel perlerække af algoritmer, der på godt og ondt tackler alt fra byggeplaner og kampfly til opfindelser og exoplaneter. Derudover er der også lige fire helt korte nyheder fra afdelingen for mobilapps og dimser.

Algoritmer allevegne
I sidste uge fortalte vi om de engelske problemer med en algoritme der skulle give de plagede skoleelever en årskarakter baseret på vægtede udregninger, men endte med at belønne privatskolernes elever med højere karakterer.
Dén ballade endte med en kovending, men som Next Web skriver, så har det ikke været den eneste historie på det seneste, hvor "smarte" algoritmer i England er blevet kritiseret.
En visum-algoritme har tilsyneladende prioriteret blegansigter, og et system der skulle hjælpe myndighederne med at fange socialhjælps-snyd har vist sig at være totalt ubrugeligt.
Senest er en byggeplanlægnings-algoritme kommet i fokus for - måske - at prioritere nye, offentlige byggerier i konservative kredse i landområderne, snarere end i Labour-højborge som bycentre.
Det er i øvrigt en spøjs sag, fordi algoritmen åbenbart trækker kritik fra begge sider (Toryerne vil ikke have nybyggeri i deres grønne områder, og Labourfolkene vil ikke afgive byggeriet til Toryerne) - så mon ikke den snart bliver lagt ned i skuffen igen?
11 millioner videoer
Det er dog ikke "kun" myndigheder og det offentlige, der har problemer med teknikken.
Google har netop erkendt, at de her i Coronakrisen har fjernet langt flere videoer fra YouTube end de plejer, skriver Mashable.
I perioden april-juni 2020 er der blevet fjernet 11 millioner videoer, cirka dobbelt så mange som normalt - og mange flere end nødvendigt.
Det øgede hjemmearbejde har nemlig betydet, at man i langt højere grad end normalt har brugt algoritmer til at vurdere hvilke videoer der skulle fjernes fra tjenesten - pga. voldeligt indhold, copyright, hadsk tale eller lignende.
Automatikken er dog ikke helt god nok, og derfor er der altså blevet fjernet flere videoer end normalt. Google siger dog at det er en bevidst beslutning: hellere fjerne for mange videoer end for få.
Google har i øvrigt naturligt nok samtidig oplevet en fordobling af klagesager, siger de.
Fremtidens jagerpilot er en computer
Omvendt er luftkrig et område, hvor algoritmerne tilsyneladende er ved at få overtaget.
I DARPAs såkaldte AlphaDogFight-tests har en AI-pilot fra firmaet Heron netop tævet en menneskelig jagerpilot 5-0 i en-mod-en kampe i F-16-fly.
Det skete ganske vist "kun" i en simulator, men kan måske pege mod en fremtid, hvor det ikke blot er droner som er autonome, men også deciderede kampfly.
DARPA (det amerikanske militærs forskningsenhed) har igennem konkurrencen AlphaDogFight ladet flere firmaer kæmpe om at udvikle den bedste pilot-algoritme, der så fik lov at stille op mod en pilot af kød og blod i finalen.
I følge Breaking Defense har udviklingsarbejdet mødt stor modstand fra piloteterne, der ikke har lyst til at overgive kontrollen. Eller også har de bare været bange for at få slag?
Kan en kunstig intelligens være opfinder?
I en noget mere fredelig afdeling skal det amerikanske retssystem igen tage stilling til, om en kunstig intelligens kan få patent på "sine" opfindelser?
Datalogen Stephen Thaler forsøgte tidligere i år at få USAs Patent and Trademark Office til at godtage algoritmen og "kreativitetsmaskinen" DABUS som opfinder på to patentansøgninger, men uden held.
Derfor lægger han nu sag an mod patentkontoret i håbet om at få vendt afgørelsen, skriver VICE.
(Hvis du selv vil tage diskussionen, og måske brede den ud også til andre kreative områder, så læs eller genlæs også lige Zetlands langlæser fra i går om en tekstforfatter-algoritme, der er blevet rigtig, rigtig god…)
Mundbind virker - mod ansigtsgenkendelse
Ansigtsgenkendelse er nok den slags algoritme, der har fået mest opmærksomhed det seneste års tid - jf. balladen om Clearview AI, potentielt forbud i EU, overvågning af protest-demonstrationer i USA, og så videre.
Men ansigtsgenkendelsen bliver udfordret i en tid, hvor en stor del af befolkningen ifører sig mundbind når de skal udenfor.
Det amerikanske National Institute of Standards and Technology, NIST, har testet 41 forskellige algoritmer, som allesammen har problemer med at genkende personer, når de har iført sig mundbind, fortæller Cnet.
Firmaerne bag siger i flere tilfælde, at de arbejder på at justere algoritmerne så de i højere grad benytter øjne og andre udækkede dele af ansigtet, men flere af algoritmerne oplevede i testen at fejlraten gik fra under 1 procent helt op til 30-40 procent, når testpersonerne blev iført mundbind.
Machine learning hjælper astronomer med at finde 50 nye exoplaneter
Lad os slutte denne algo-bonanza med en god historie: forskere på Warwick University i England har nemlig netop annonceret, at de har fået hjælp af machine learning til at finde 50 nye exoplaneter - altså planeter, der kredser om en anden stjerne end Solen.
Systemet er blevet trænet til at se på observationer af fjerne solsystemer fra NASA-teleskoperne Kepler og TESS, og har lært at skelne mellem exoplaneter og andre fænomener, og vurdere hvor sikkert det er, at en observation har afsløret en fjern planet.
Det betyder altså, at man i fremtiden langt hurtigere kan identificere og bekræfte nye exoplaneter.
---

1. På jagt efter den næste chat-app-hotness? Måske er Muze noget?
Selvom giganter som Facebook, Twitter og Instagram har bidt sig fast, så er både startups og brugere altid på jagt efter det næste , smarte - og eksklusive - sociale medie.
Og måske er Muze er et bud på en afløser for beskedtjenester som Snapchat eller Messages, med sin kombination af chat, billeder, GIF'er, tegninger og meget mere?
Personligt ser det alt for ungt ud for en gammel mand som mig, men hey - måske er det noget for teenagerne derude?
---

2. Mobilapp designet til demonstrationer og protester er pivusikker
Bridgefy-appen er designet til at gøre det nemmere at kommunikere i situationer hvor wifi eller netværk er overbelastet, ved at gøre det muligt at sende data og beskeder direkte mellem mange mobiler, i et såkaldt mesh-netværk.
Det kan bruges til koncerter og festivaler, men Bridgefy har også rettet sig mod demonstrationer og protester, hvor det kan være ekstra vigtigt at kommunikere og koordinere, og hvor netværkene måske ligefrem er blevet lukket af myndighederne.
Desværre viser det sig nu, at Bridgefy er propfuld af sikkerhedshuller, og slet ikke kan beskytte brugerne ordentligt.
Forskere har i en rapport vist, at det er forholdsvis nemt at få adgang til at læse beskeder, afsløre brugernes identitet og ligefrem lukke Bridgefy-nettet helt ned, skriver Ars Technica.
---

3. Dit greb er dit password - på en kommende PlayStation?
Ars Technica fortæller også, at SONY i år ansøgt om patent på et nyt system, der skal gøre det nemmere for en spiller at logge ind fx på en PlayStation.
Ideen er at analysere og identificere hvordan den enkelte spiller bruger sin controller, og bruge det til at skelne mellem forskellige mennesker, der bruger den samme controller og samme PlayStation.
Så måske skal man i fremtiden ikke længere logge af og på, når man langer håndsættet videre til andre i familien.
(Som altså skal man dog passe på med at hoppe alt for hurtigt fra nye patentansøgninger til konklusioner om produkter på hylderne.
---

4. Fitbits nye Sense-wearable skal vurdere dit stressniveau
Vi slutter de korte nyheder med lidt til de wearable-interesserede.
Smart watch/aktivitetsmåler-producenten Fitbit har nemlig netop annonceret hele tre nye modeller - Sense, Inspire 2 og Versa 3. Det er dog topmodellen Sense, der er den mest interessante.
Sense er udover de sædvanlige bevægelsessensorer også udrustet med ECG, hudtemperatur og electrodermal activity, EDA, altså hudens elektriske ledeevne.
Tilsammen skal sensorerne gøre det muligt at vurdere Sense-brugerens stressniveau - og forhåbentlig give feedback der kan hjælpe med at tackle stressen.
---

LINKS TIL LÆSEHESTE
Meta. Er nyhedsbreve fremtidens (økonomisk levedygtige) medie?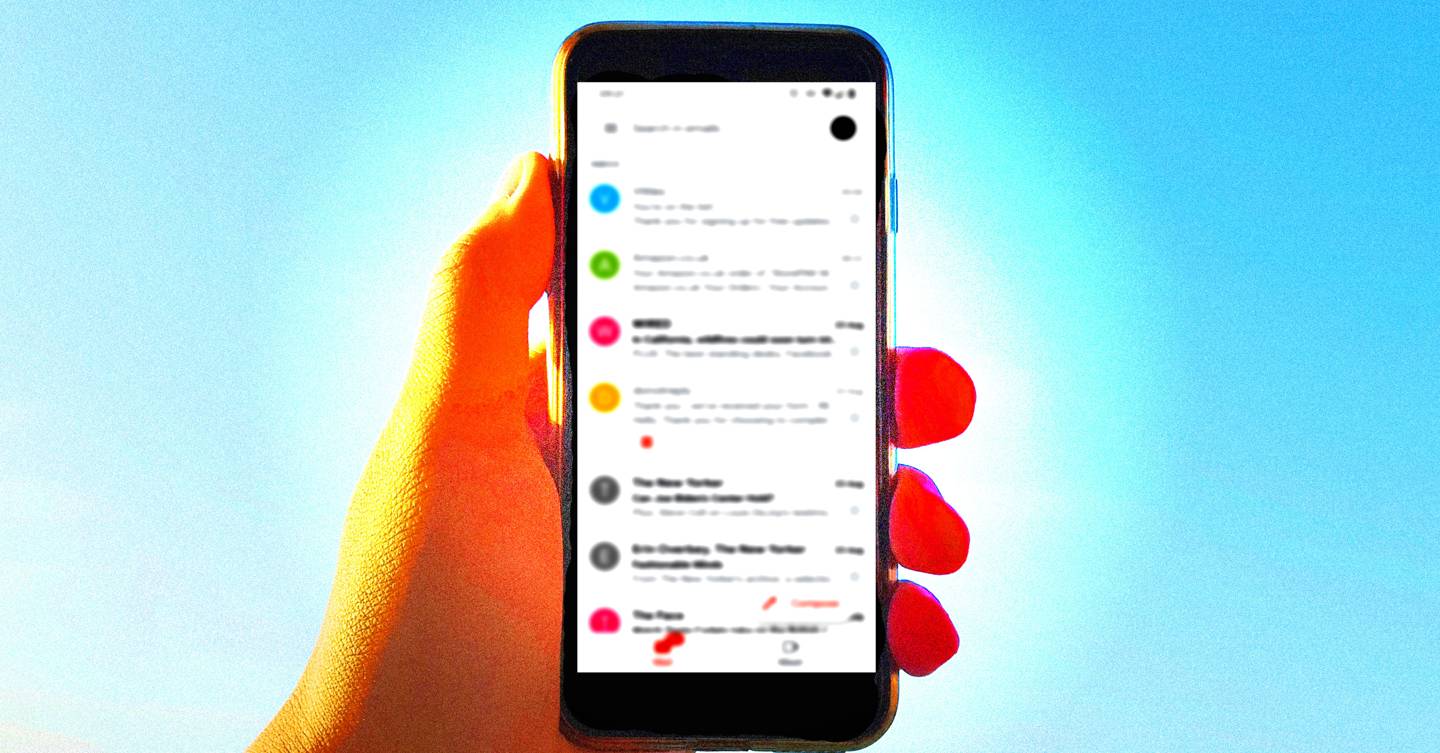 Gåtur. Oplevelser med fjernstyring af robothunden Spot på en tur i San Franciscos gader.
WTF? Google-ansatte forstår (heller) ikke deres privatlivsindstillinger…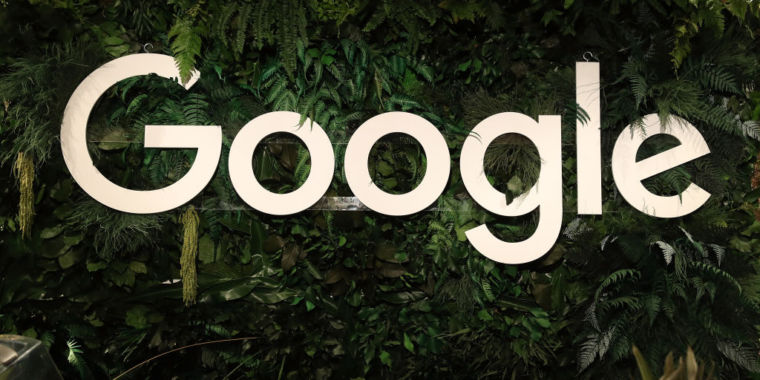 Skal Facebook deles i to? Langlæser om Facebooks (potentielle) udfordringer med data-behandling - skal data ligge i EU-datacentre eller i USA? Og får vi så i realiteten TO Facebook'er?
---