Ny æra: Første Macs med Apples egen chip er klar
I dagens Techliv vender vi nyhederne fra Apple-eventen tirsdag, hvor firmaet præsenterede de første Mac-computere med deres egenudviklede chips i maven.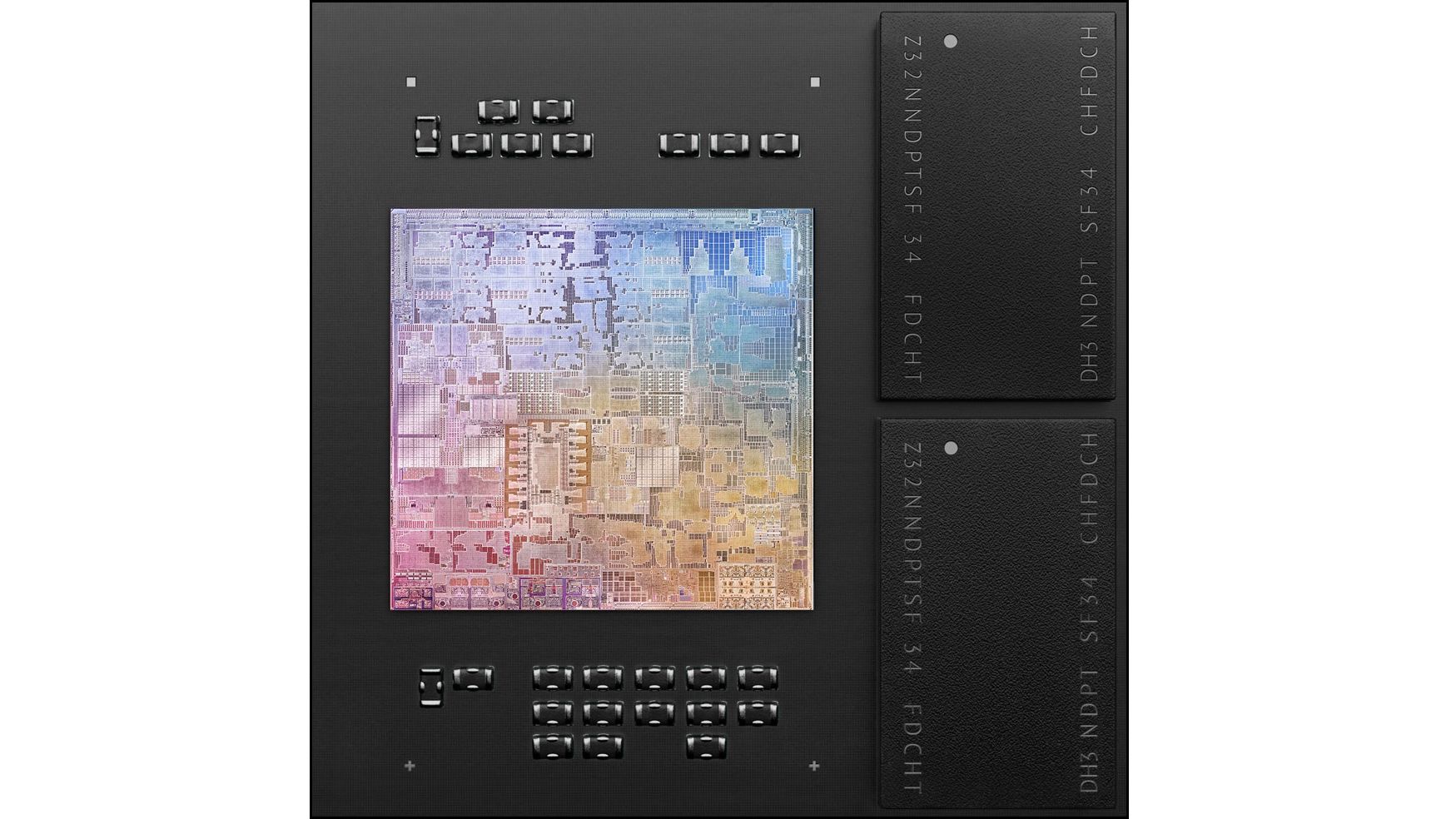 Farvel til Intel: Apple præsenterer tre nye Macs med deres egen chip
Tirsdag aften dansk tid præsenterede Apple (endelig) de første Mac-computere med firmaets egne såkaldte Apple Silicon-chips.
De hjemmeudviklede systemer er baseret på den såkaldte ARM arkitektur og skal give computerne bedre ydelse og lavere energiforbrug. Det giver også Apple endnu større kontrol med hele økosystemet af hardware, software og tjenester.
Samtidig smider man jo en mellemhandler ud af kæden, fordi de nye chips skal erstatte de Intel-chips, som Apple ellers bruger og har brugt siden 2005.
Lige en ting mere
Overskriften på presseinvitationen var "One more thing" - en klassisk replik fra showmanden Steve Jobs, der gerne gjort et stort nummer ud af lige at hive én Apple-ting mere frem som en overraskelse for publikum, når han præsenterede på scenen.
Der var dog ikke de store overraskelser i tirsdagens forproducerede PR-video, hvor direktør Tim Cook og et udvalg af firmaets vicedirektører og eksperter fremviste de nye Macs.
Vi vidste nemlig godt på forhånd, at Apple ville sende nye Macs på gaden inden årets udgang, for det havde de lovet på den årlige udviklerkonference i juni, da de præsenterede Apple Silicon. Samtidig havde rygterne mere eller mindre afsløret, hvilke nye computere der skulle fremvises.
Når det dog alligevel var en interessant og potentielt kolossalt vigtig event, så er det altså præcis fordi de nye Macs er de første, som er bygget rundt om Apple Silicon - firmaets navn for de egenudviklede chips, der nu skal være kernen i alle firmaets produkter, fra Apple Watch til de kraftigste computer i Pro-serien.
Tre nye Macs
Vi begynder dog i den nederste del af spektrummet, med det man kunne kalde et begynder-niveau af computere i de lavere prisklasser (for Apple…).
I løbet af den relativt korte 45-minutters videostream lancerede Apple således tre nye Macs:
En MacBook Air
En 13-tommer MacBook Pro, og
En Mac Mini
Alle de nye maskiner er bygget op omkring en chip, som Apple kalder M1, som er en variation af de A14-chips, som udgør hjerne og hjerte i de nyeste iPhones og iPads. Ifølge firmaet selv giver et kæmpe spring i både ydelse og batterilevetid — angiveligt kan de nye Macs køre helt op mod 17-20 timer på en opladning afhængig af brugsscenarie. Designmæssigt er de nye computere dog nærmest identiske med deres forgængere.
Tiden og de kommende tests vil dog vise, i hvor høj grad Apples egne lovprisninger om maskinernes performance også stemmer overens med erfaringer i daglig brug.
Uanset hvad, så er der ingen tvivl om at tirsdagens event markerer begyndelsen på et ny æra for Apple, selvom det altså stadig er usikkert hvor stor en forandring brugerne vil kunne opleve med de første Apple Silicon-Macs.
En ting, der dog afgjort vil være anderledes fra starten, er muligheden for at køre iPhone- og iPad-apps på de nye Macs. Det giver potentielt adgang til over 1 million nye apps på computeren, omend den enkelte appudvikler selv kan bestemme, om det skal være muligt at køre deres iOS-app på de nye Applecomputere.
Som vi skrev i går, er flere af de største firmaer (bl.a. Google og Facebook) ikke umiddelbart klar til Apple Silicon. Dog tyder det på, at det ultra-populære spil Among Us — i modsætning til hvad vi skrev i går  — vil være tilgængelig fra første færd.
Men når det gælder muligheden for at køre iOS-apps, er der mange spørgsmål, der står ubesvarede hen, indtil de første anmeldere og brugere får fingre i de nye maskiner: For hvordan skal man kunne bruge apps, der er designet til fingertryk og swipes? Og hvordan bliver fx indstillingerne i iOS-apps integreret i macOS Big Sur (det nye styresystem, der lanceres torsdag)?
Vi får se - og det bliver helt afgjort en spændende tid for computerinteresserede.
For i modsætning til iPhones og andre smartphones, der i vid udstrækning bare bliver opdateret med små justeringer af designet og marginalt bedre kameraer, så er der med Apples M1-baserede computere nu for alvor noget af være nysgerrig på i gadgetland.
---

1. Det skal være nemmere for danske forskere at bruge supercomputerkraft
Danske forskere har brugt supercomputere til det data- og beregningstunge arbejde i mange år, men det har ikke altid været nemt for dem.
Brugen af de kolossale supercomputerkræfter har krævet specialviden, både i forhold til tilrettelægningen af beregningerne og den helt basale betjening.
Og det kan jo godt spænde ben for nogle af de mange projekter, der ellers kunne udnytte computerklyngerne i forskning inden for både klima, astronomi og medicin, og i stigende grad også samfunds- og kulturforskning.
Men et nyt samarbejde mellem Aalborg Universitet, Aarhus Universitet og Syddansk Universitet skal gøre det muligt for flere forskere at bruge supercomputere, skriver SDU.
Mere konkret handler det om en ny platform, der kaldes UCloud, og som giver forskerne en let tilgængelig grafisk brugergrænseflade, der forhåbentlig kan gøre det nemmere at udnytte supercomputernes muligheder også uden at være ekspert.
Ifølge folkene bag samarbejdet vil det både give mulighed for nye forskningsprojekter og for at studerende tidligere vil kunne stifte bekendtskab med supercomputerne, hvilket på længere sigt også kan hjælpe dem i deres senere forskning.
---

2. iOS-app godkendt i USA til hjælp for PTSD-patienter
De amerikanske sundhedsmyndigheder, FDA, har netop godkendt iOS-appen NightWare til brug i behandlingen af personer med Post Traumatisk Stress Syndrom, PTSD.
Ideen med NightWare er, at den via brugenes Apple Watch lærer deres søvnmønstre at kende, og med tiden kan identificere når deres søvn bliver forstyrret af mareridt - en typisk følgevirkning af PTSD.
Det sker ved at analysere både hjerterytme og bevægelse, mens brugeren sover, og appen kan så vække personen med vibrationer på håndleddet, hvis den vurderer, at de har et mareridt.
NightWare har ifølge New Atlas været testet på 70 brugere med så positive resultater, at FDA nu også godkender at appen må markedsføres. Den kan dog i første omgang kun fås på recept, og det bliver understreget, at appen skal bruges som en del af en større behandlingsmæssig indsats.
---

3. Podcast business: Spotify på shoppetur + nye muligheder for direkte brugerbetaling
I gårsdagens Techliv linkede vi til historien om, at Spotify angiveligt overvejer at introducere en abonnements-tjeneste specifikt til firmaets podcast-portefølje - altså ved siden af musikabonnementet.
Men det er ikke det eneste, der foregår i podcastland i denne uge.
Samme Spotify har igen været på shoppetur, og denne gang er de kommet hjem med firmaet Megaphone, som de har købt formedelst 235 millioner dollars (knap halvanden milliard kroner).
Megaphone er et hosting-firma — altså en tjeneste der lagrer og distribuerer mp3-filer til podcastlytterne — og det er faktisk også det hosting-firma, som Spotify i forvejen benytter til sine egne shows. Men nu har man altså hevet dem helt ind i sin egen forretning.
Købet giver Spotify en af de sidste komponenter i podcastmaskinen, så de nu har både shows, en lytte-app, en annonceforretning og et sted at gemme filerne.
For podcasts, der har deres show liggende hos Megaphone, giver det nu også mulighed for at få adgang til et af Spotifys trumfkort, nemlig såkaldt dynamisk indsatte annoncer, der ligesom personaliserede annoncer på nettet kan tage hensyn til brugernes lokation, lyttevaner, demografi, etc.
Men det er ikke den eneste nyhed for podcastere.
Det svenske podcastfirma Acast har indgået et samarbejde med crowfundingplatformen Patreon, der skal gøre det nemmere for producenterne at tilbyde podcast mod direkte brugerbetaling.
Patreon er en platform, som kort fortalt gør det muligt at støtte kreative projekter, som film, musik, podcast, design og meget mere.
Men det har været ret besværligt at administrere, hvis man som podcaster tidligere har villet lave et særligt feed med fx episoder, der kun var til betalende Patreon-medlemmer, og det skal Acast nu hjælpe med at gøre nemmere.
Acast får dog også noget ud af aftalen - de skal nemlig have podcastfilerne liggende på deres servere, hvilket jo giver dem adgang til flere data om brugernes lytning.
Acast har i øvrigt ligesom Spotify også deres eget system til dynamisk indsætning af annoncer.
---
4. Ny griber-gadget skal hjælpe japansk togpersonale med at fange bortslupne AirPods
Det her er enten dagens mest fantastiske techhistorie eller dagens største fupnummer…
Men jeg kunne simpelthen ikke stå for historien om det japanske togselskab, JR, der nu har udviklet et nyt gribe-værktøj for nemmere at kunne samle tabte AirPods og andre små hovedtelefoner op fra skinnerne.
Designbloggen Core77 fortæller, at man først forsøgte sig med oplysningskampagner for at få de rejsende til at passe bedre på at ørepropperne ikke hoppede ud af ørerne og ned på sporet, men nu må tage andre midler i brug.
Reglerne siger nemlig, at passagerne naturligvis ikke selv må hoppe ned på skinnerne for at hente deres lyttepropper, eller hvad de nu ellers har tabt. I stedet skal to JR-ansatte træde til; den ene med en lang gribe-arm og den anden til at holde udkig efter tog.
Problemet har dog været, at gribearmen er designet til at samle tasker og huer og den slags op fra sporet, og de små ørepropper er alt for svære at fange.
Derfor gik JR til Panasonic for at få dem til at hjælpe med at designe et alternativt værktøj.
Resultatet er blevet en modificeret trådløs støvsuger med en slags rør-fingre i spidsen, som lige akkurat suger kraftigt nok til at kunne fange et sæt ørepropper, men uden at samle småsten op fra området omkring skinnerne.
---

LINKS TIL LÆSEHESTE
El-fly, kvantesensorer og mikro-nåle. Scientific American om 10 teknologiske gennembrud der måske er på vej.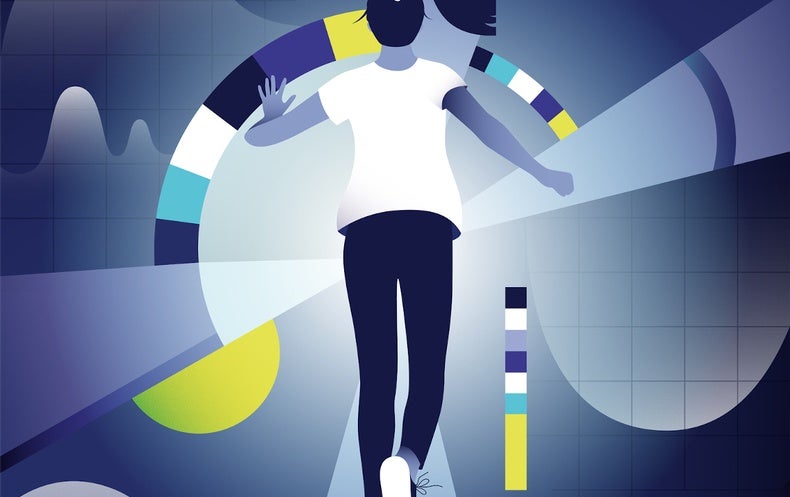 ---
For meget i kurven? Sådan bruger supermarkeder AI for at få dig til at købe mere.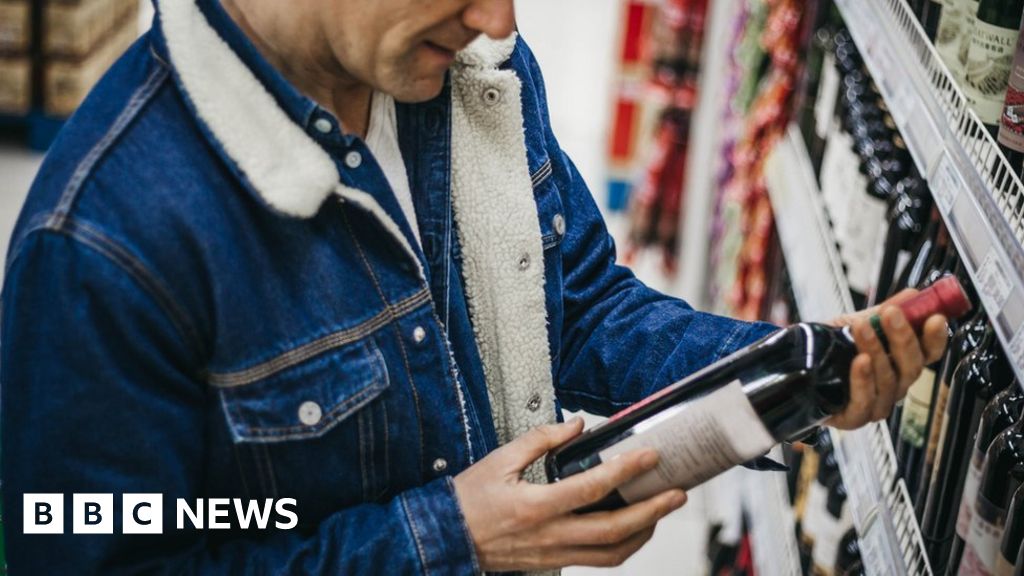 ---
"Det er ligesom at cykle, når man først har lært det." Nyt hjerneimplantat hjælper bevægelseshæmmede med at styre computer.
---
Lobby eller rådgivning? Bidens 'transition team' har masser af techfolk.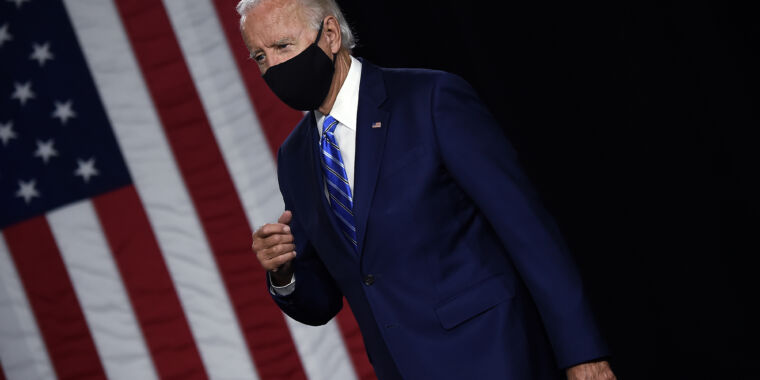 ---
Dataværktøj nu tilgængeligt for alle virksomheder. Tim Berners-Lee og startupfirmaet Inrupt fortsætter kampen for privatliv på nettet.
---
Alibaba og JD i kikkertsigtet. Kinas introducerer nye regler i kampen for at kontrollere landets egne techgiganter.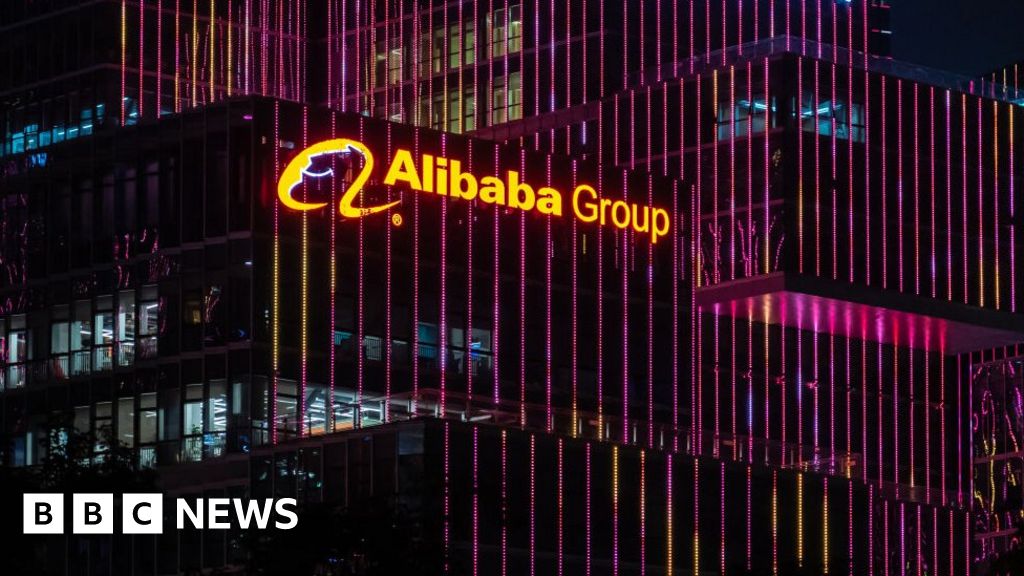 ---