Elmotor på kroppen — og biler med batteriproblemer
Vi kigger i dag på udfordringerne, mulighederne og drømmene indenfor fremtidens transport — heriblandt en vaskeægte flyverdragt.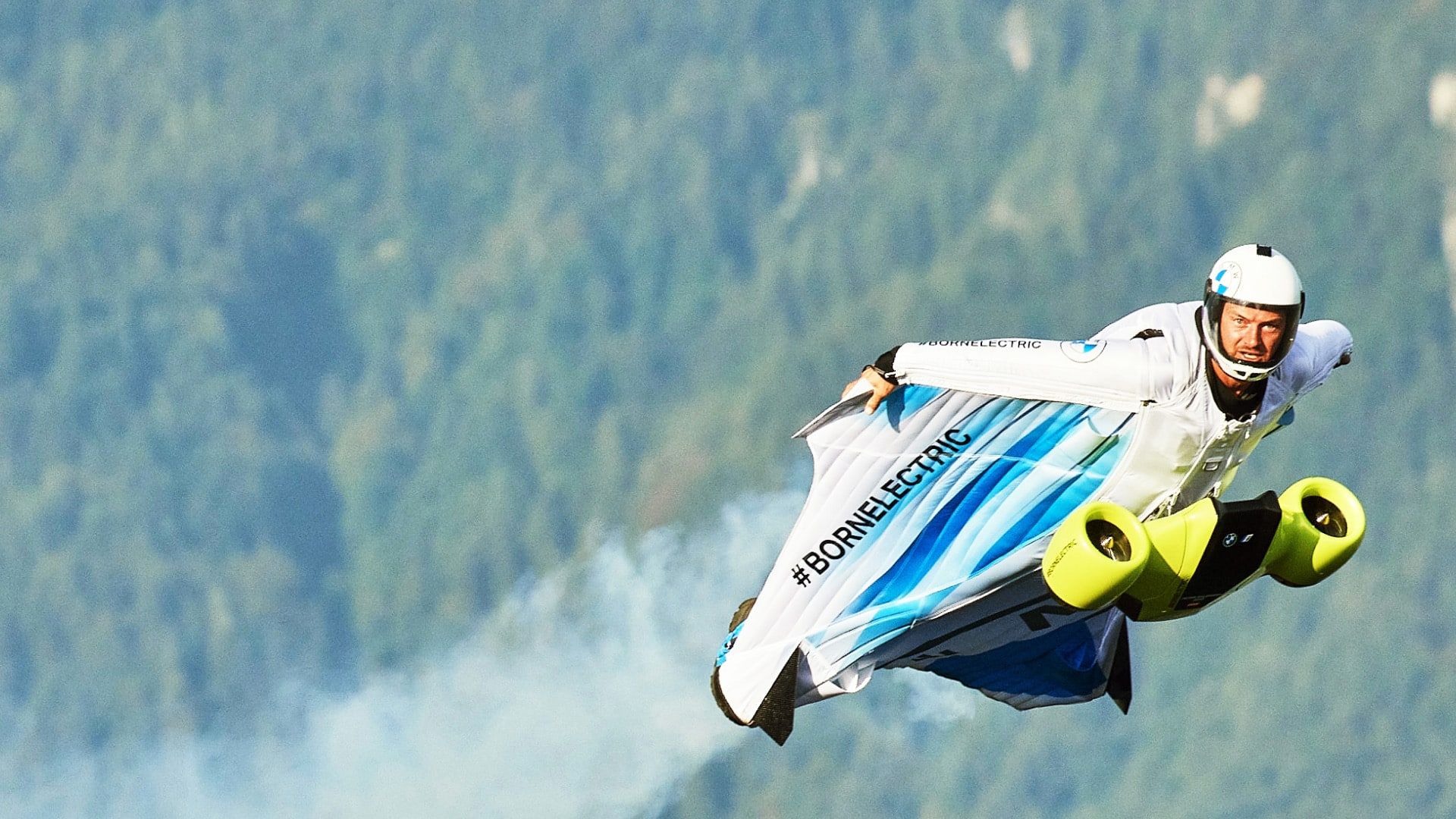 ---

1. Elbil-batterier i problemer
Efter et langt tilløb ser det ud til at salget af elbiler begynder at tage fart. Men det er ikke uden vanskeligheder at producere batteridrevede biler.
Senest har Hyundai haft problemer med batterierne, som også rammer de danske ejere af elbilen Kona Electric.
Blandt mange tusinde ejere på verdensplan må foreløbigt 900 danske ejere således et smut forbi et værksted for at få opdateret softwaren, efter mistanke om at bilernes batteri kan kortslutte.
Også Volkswagen har udfordringer med deres nye elbil ID3. Problemerne drejer sig dog ikke om batteriet, der driver bilen, men om det 12-volts batteri, der blandt andet hjælper bilen til at starte.
Det er angiveligt en fejl i softwaren, der gør, at 12-volts batteriet fortsætter med at brænde strøm af, efter bilen er parkeret. Flere ejere har derfor oplevet, at deres ID3-biler ikke kan starte, fordi batteriet er afladt. Volkswagen forventer at problemet bliver løst med en softwareopdatering — der dog først kommer i 2021(!).
Problemerne hos Volkswagen og Hyundai er dog relativt små, i forhold til dem der har ramt Ford i år. En fejl i konstruktionen på batteriet i den meget populære plug-in hybrid Ford Kuga fik tidligere i år flere biler til at gå i brand.
Alle ejere af Fords nye plug-in hybrid fik derefter besked om ikke at bruge batteriet, indtil firmaet havde fundet og rettet fejlen. Kuga-ejerne har derfor ikke har haft mulighed for at køre fuldt elektrisk i deres nye hybridbiler.
Efter flere måneders forsøg på at identificere problemet har Ford nu besluttet, at alle batterierne i de ramte biler skal skiftes.
---
2. Fremtidens alternativ til fly? Hyperloop i første test med mennesker ombord
Så skruer vi lige op for fascinationsfaktoren og et forsøg på at skabe fremtidens alternative transportformer.
Drømmen om at bygge det såkaldte Hyperloop-system — et magnettog der kører inde i en slags vakuum-rør med hastigheder der nærmer sig jetfly — skrider langsomt frem.
Således kunne Richard Bransons Virgin Hyperloop i går fremvise den første test med mennesker ombord.
Men med sølle 172 km/t er det tydeligt, at vi stadigvæk er ret meget på test-stadiet.
Virgin Hyperloop har en vision om at kunne sende de første passagerer afsted i 2030, og at de med tiden kan nå op på en hastighed på over 950 km/t.
Mens vi spændt venter på, om det lader sig gøre, kan det være man i stedet skal sætte sin lid til den helt personlige flyverdragt.
Sådan en har BMW nemlig udviklet og demonstreret i en ny video.
Iklædt en Electrified Wingsuit, hopper den professionelle skydiver Peter Salzmann ud af en helikopter, for derefter at aktivere en brystmonteret elmotor, der sender ham afsted med en fart på omkring 300 km/t.
Hvad præcis BMW forestiller sig, den elektrificerede flydragt skal bruges til — udover at demonstrere mulighederne med elmotorer — er ganske uklart. Men fascinerende ser det ud.
---

3. Apple suspenderer underleverandør efter overtrædelser af arbejdsregler
Apple har suspenderet en af sine vigtigste underleverandører, Pegatron, der blandt andet fremstiller den nye iPhone 12.
Det sker efter, at det taiwanesiske firma har overtrådt reglerne i et særligt studenterprogram, som har til formål at lade studerende arbejde på projekter, der er relevante i forhold til deres uddannelse. Men i stedet for at få studierelevant erfaring, er de studerende blevet brugt i produktionen, og har desuden arbejdet om natten og for mange timer i forhold til Apples regler for deres forsyningskæde.
Ifølge Apple har ledende medarbejdere hos Pegatron efterfølgende forfalsket papirer i et forsøg på at skjule overtrædelserne.
"De personer i Pegatron, der var ansvarlige for overtrædelserne, gik usædvanligt langt for at undgå vores tilsynsmekanismer," siger Apple i en udtalelse til Bloomberg.
Pegatron har fyret den ansvarlige chef for studenterprogrammet, og siger at de arbejder på at rette op på deres procedurer, så Apple igen vil benytte firmaet. Ifølge Bloomberg risikerer Pegatron dog at miste flere ordrer i 2021 til konkurrerende underleverandører.
Apple har — som flere andre gadgetproducenter — forsøgt at stramme op på tilsynet i deres forsyningskæde, særligt efter afsløringerne i 2010, hvor en lang række ansatte hos underleverandøren Foxconn begik selvmord.
Selvmordene blev kædet direkte sammen med de ofte ekstremt hårde arbejdsvilkår, der jo igen ofte skyldes voldsomme krav fra techfirmaernes side om produktionshastighed og præcision mod en relativ lav betaling.
Vi bliver lige kortvarigt i æble-land… Apple præsenterer i aften den næste generation Mac-computere, der kommer til at køre på firmaets egne processorer, Apple Silicon, og som blandt andet gør det muligt at køre iPad-apps.
Dog rapporterer 9to5Mac, at flere af de mest populære apps i første omgang har fravalgt, at deres iPad-apps må bruges på de mere klassiske computere.
Det gælder blandt andet Google og Facebook, der hverken lader Mac-brugerne installere Google Maps, Gmail, Facebook eller Instagram. Heller ikke populære spil som Candy Crush og Among Us vil i første omgang kunne bruges på de nye Macs.
Det er dog langt fra sikkert, at det er en permanent beslutning. Muligvis er der bare brug for mere tid, for at sikre, at brugeroplevelsen giver mening på en Mac.
Anders følger op på lanceringen af de nye computere i morgendagens Techliv.
---
4. Trump er valgkongen af misinformation
Det er blevet mere og mere tydeligt, at de sociale mediers tiltag for at nedbringe misinformation om det amerikanske valg, i særdeleshed har ramt Donald Trump.
Således har Twitter og Facebook foreløbigt sat labels på henholdsvis 34 og 27 af præsidentens opslag, fordi de har overtrådt de sociale platformes regler for misinformation om valget og valgresultatet.
Samtidig har Facebook nu fjernet et netværk af sider, som relaterer sig til Trumps tidligere rådgiver Steve Bannon.
De syv Facebook-sider, som tilsammen havde næsten 2,5 millioner følgere, spreder i særdeleshed "Stop the Steal" budskabet og anden form for misinformation om valgsnyd.
Facebook oplyser, at siderne er blevet fjernet fordi de har "vildledt folk om deres formål ved hjælp af vildledende taktik". Blandt andet havde de omdøbt navnet på den oprindelige 'Stop the Steal' gruppe til 'Gay Communists for Socialism', i forsøget på at omgås Facebooks blokering.
Steve Bannon blev i sidste uge smidt ud af Twitter for at skrive, at hvis han var præsident, så ville han halshugge FBI-chef Christopher Wray og Anthony Fauci, som har stået i spidsen for USAs Corona-tiltag. Bare sådan til skræk og advarsel for andre embedsmænd.
Twitter tester i øvrigt et nyt og mere markant label, hvor de direkte opfordrer brugerne til at lade vær med at 'like' indhold af kontroversielle tweets, før de har læst mere baggrund om historien. Håbet er, at det skal hjælpe Twitter med "at forblive et sted, hvor man kan finde troværdig information".
---

LINKS TIL LÆSEHESTE
Amazon risikerer EU-bøde på 28 milliarder dollars: Har misbrugt data fra andre firmaer, der sælger på deres platform
---
Opdatering af Smittestop-appen: Kan nu kommunikere på tværs af EU-landegrænser — selvom vi ikke rigtig kan rejse nogen steder
---
Tesla har nu 20.000 Supercharger-ladestationer: De seneste 5.000 er åbnet på mindre end et år
---
Biden vil tackle klimakrisen med investeringer på 1.700 milliarder dollars — heriblandt en teknologi der (måske) kan fjerne CO2
---
Spotify pønser på podcast-abonnementstjeneste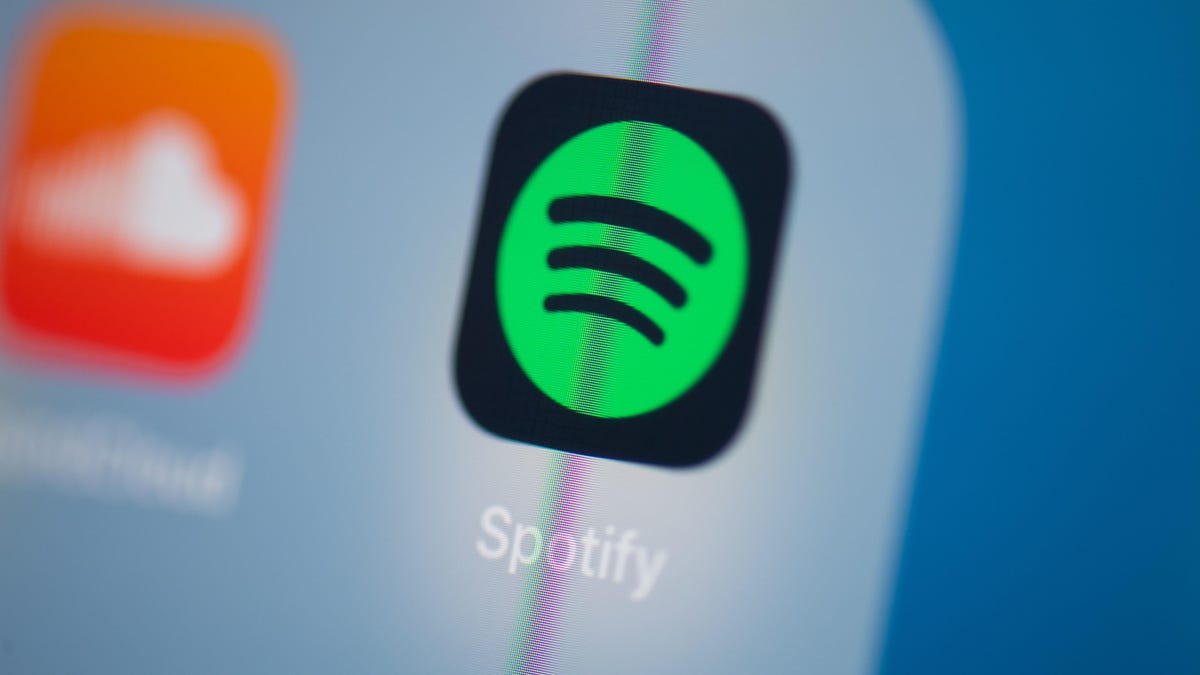 ---
Anmeldelser af den største og mindste iPhone 12: iPhone 12 Mini og Pro Max
---
God vaccinenyhed rammer Zoom og Netflix hårdt: Begge firmaers aktier dykker
---
Følg Techliv — og del med dem du kender...
Følg Techliv på Twitter og Facebook, og del gerne dette nyhedsbrev med folk du kender.
---