Computer-erstatning eller ej? Her er dommen efter syv dage med en iPad med trackpad
Har du den rette hardware kan en iPad nu i høj grad erstatte din bærbare. Men det er — stadig — ikke uden kompromiser.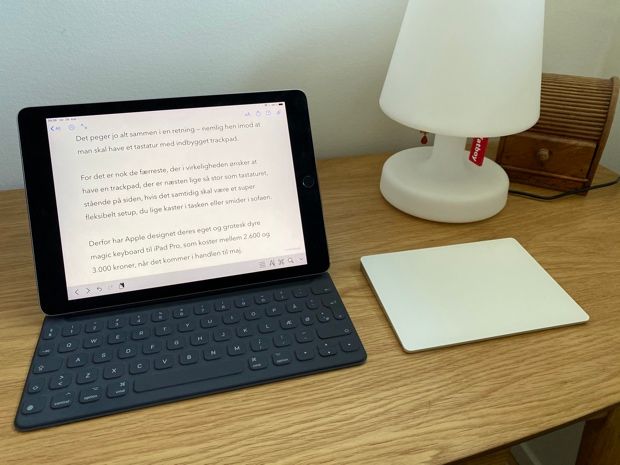 God torsdag,
Vi tillader os for en stund at skrive om noget andet end det, der efterhånden har overtaget hele mediebilledet. Og vi starter med et lille citat:
"Efter længere tids brug er din arm ved at falde af. Det virker ikke. Det er ergonomisk frygteligt. Touchbrugerflader skal være horisontale".
Ordene stammer fra Steve Jobs der i 2010 gav forklaringen på, hvorfor Apple ikke ville tilføje touchskærme til Mac.
Men i takt med at iPad er blevet til et mere og mere opretstående device, som mange bruger med et eksternt tastatur, så har de samme udfordringer gjort sig gældende for iPad — lige indtil nu.
Dagen er kommet, hvor jeg som tidligere lovet, giver min vurdering af, om iPad er blevet en "rigtig computer", nu hvor den understøtter mus og trackpad.
Det er alt du får i dag — udover tre gode links til læsehestene i bunden, som alle har et positivt og optimistisk skær.
God læselyst,
Nicolai
---

En næsten-næsten computer
Som jeg fortalte i tirsdags, har jeg skrevet ugens to første nyhedsbreve på en iPad med en Magic Trackpad 2 tilkoblet, og det samme gør sig gældende for det du læser netop nu.
Faktisk har jeg hele den seneste uges tid gjort mig umage for at bruge ovennævnte setup til langt de fleste 'computer-ting', mens min Mac mest har været hensat til skammekrogen.
Den ultrakorte konklusion, til dem der ikke har tid til at læse langt, er: En iPad kan nu bruges som en bærbar computer, men den er ikke lige så effektiv — endnu.
Det er der flere grunde til.
Lavpraktiske problemer
For at starte med en helt lavpraktisk udfordring, som jeg har haft — men som dog nemt kan løses — er skærmstørrelsen.
Min iPad er en første udgave af pro-modellen, og har således blot 9,7 tommer skærm, og det er ganske enkelt for småt til at have to apps sidestillet. Men det er jo nemt løst ved at gå op i enten en 11 eller 12,9 tommer, hvilket jo også er det eneste rimelige, hvis man skal sammenligne det med en bærbar computer.
Sådan er brugeroplevelsen med en trackpad
Selve brugeroplevelsen føles til gengæld fuldstændig naturlig, hvis man er vant til at bruge en trackpad. Det tager lige nøjagtig nul sekunder at vænne sig til det.
Der er enkelte små børnesygdomme, som at man skal trække curseren to gange ud i siden for at aktivere og skjule de såkaldte slideover apps  (apps du kan trække ind over de aktive apps, og som kan skjules uden for skærmen, når du ikke skal bruge dem — se billede nedenfor).
Men det siger også en del om, hvor godt det virker, når det er så relativt små problemer, der skal fremhæves — og noget der burde være ganske simpelt at rette.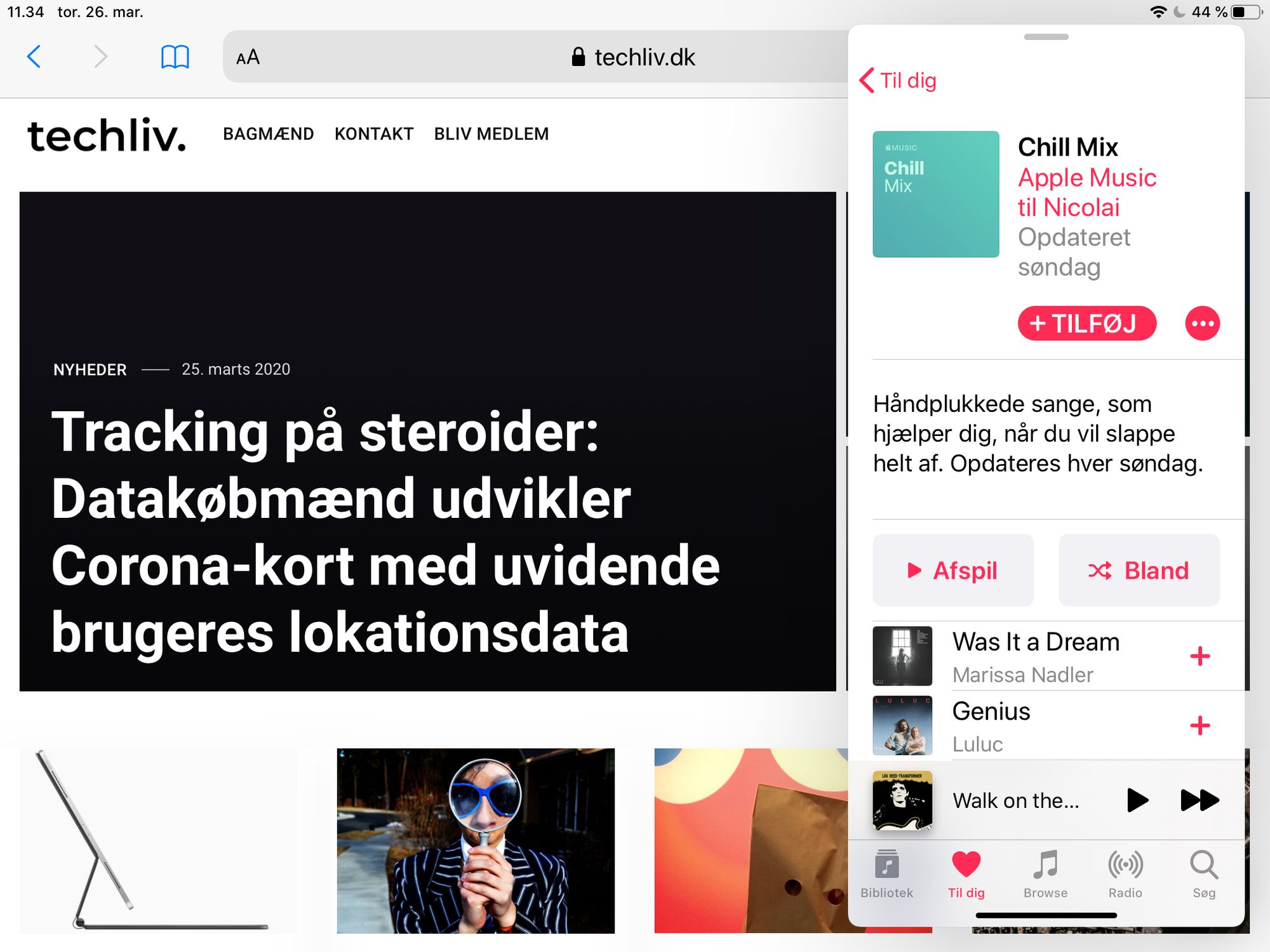 Apps skal opdateres så de fuldt understøtter pegefelt og mus
Med andre ord er langt de fleste basale elementer fuldstændig på plads. Alligevel har det været tidskrævende og langt mere kompliceret for mig at skrive nyhedsbreve på iPad, end det er på min MacBook Pro.
Det skyldes ganske enkelt, at flere af de apps, der indgår i mit normale arbejdsflow, ikke er optimeret til trackpad.
Særligt er en af mine centrale apps, Notion, slet ikke i nærheden af at være lige så smidig på iPad, som den er på en "rigtig" computer. Det gælder også delvist min foretrukne skrive-app, Ulysses. Sidst men ikke mindst, så er det CMS vi bruger til publicering, Ghost, heller ikke optimeret til tablet og mobil, selvom det kan lade sig gøre at bruge det.
Min oplevelse er altså, at den basale understøttelse af de nye muligheder er på plads på iPad, og at det formentlig blot er et spørgsmål om tid, førend apps bliver opdateret, så de kan gøre fuld brug af trackpad, mus og højreklik.
Men lige nu er mange apps det altså ikke, og man skal ikke bare forlade sig på, at det bliver de nok.
Min iPad'en skal opføre sig som min Mac
Det bizarre ved det hele er, at jeg jo i vid udstrækning ønsker, at iPad'en skal opføre sig som min Mac. Og derfor kan du med rette stille spørgsmålet hvorfor kæmper du så så hårdt for at tvinge din iPad til at være en bærbar computer?
Svaret har jeg delvist givet i et tidligere nyhedsbrev. Det handler om at have en super fleksibel enhed, der kan bruges med og uden tastatur, med og uden touch, med og uden trackpad, og med og uden pen.
Det er ønsket om at have en enhed med lang batteritid og et simkort, så man altid kan gå på nettet.
Det handler om at have en hårdfør computer, man nærmest henslængt kaster fra sig, og hvor man kan vælge mellem millioner af apps, hvoraf mange er specialiseret i at løse helt særlige problemstillinger.
Bagsiden af medaljen er naturligvis, at det ER et mere lukket styresystem, som i sin natur begrænser vores muligheder. Men for mange mennesker kan det lige så vel være en fordel, fordi brugerfladen er mere logisk, og chancen for at man kommer til at installere malware ikke rigtig er tilstede.
Ville jeg anbefale en iPad Pro som en Mac-erstatning?
Når alt kommer til alt, så er spørgsmålet som vi for tredje, fjerre, femte år i træk skal stille: Kan iPad nu erstatte en MacBook eller en bærbar pc?
Svaret har aldrig været tættere på 'ja'. For en lang række forskellige brugere og brugsscenarier vil en iPad nu være en fuldgod erstatning.
Men vi er stadigvæk der, hvor du går på kompromis med nogle arbejdsgange, og særligt (set fra min egen lille verden) hvis man skal publicere indhold på en hjemmeside, udsende nyhedsbreve, redigere podcast etc., så er det (desværre) stadigvæk hurtigere og mere smidigt at bruge en traditionel computer.
Min fornemmelse er, at det er et spørgsmål om tid, før flere af de ovennævnte opgaver kan løses lige så let på en iPad. Men om det er 1, 2, 4 eller 5 år ud i fremtiden blafrer lidt løst i luften. I hvert fald kan vi konstatere, at iPad nu er 10 år gammel, og at vi endnu ikke er nået dertil.
Apple har ikke lyttet til Steve Jobs
Jeg kan have svært ved at forstå, hvorfor Apple har været et helt årti år om at indse, at en det er rasende meget nemmere at betjene en iPad med en kombination af tastatur og mus/trackpad, end det er at bruge tastatur og de tykke upræcise pølser, der sidder for enden af vores hånd. Ikke mindst når det drejer sig om at redigere tekst, som til alle tider vil være noget de fleste mennesker kommer til at gøre.
Jeg mindes stadigvæk Steve Jobs forklare, hvorfor man ikke gav MacBooks en touchskærm. Grunden var den simple — som det fremgår af citatet længere oppe og denne lille videobid— at det er en frygtelig arbejdsstilling at have en skærm stående på et bord og forsøge at betjene den med fingrene.
Det samme gør sig gældende for en iPad, der bruges med et eksternt tastatur. Netop derfor er det så markant en game changer, at iPad nu understøtter de tudsegamle og universelle input devices vi kalder mus og trackpads.
Hvilket udstyr skal man have, for at det virker?
Så langt så godt. Men hvad skal du have af udstyr for at kunne drage fordel af de nye muligheder?
Først og fremmest så virker mus og pegefelt på mange ældre iPads, så de fleste kan komme i gang med det samme.
Hvad tastaturet angår, er der stort set frit valg. Du kan blot bruge det bluetooth-tastatur, der passer dig bedst.
Til gengæld viser de mange forsøg jeg har observeret på nettet den seneste uges tid, at Apples egen Magic Trackpad 2 er den eneste 'førsteklasses borger', som kan gøre fuld brug af de forskellige betjeningsmuligheder.
Det gælder blandt andet tre og fire-fingre swipes, som kan bruges til hurtigt at navigere rundt i brugerfladen , såsom at skifte mellem apps, åbne docken med mest brugte apps i bunden af skærmen eller gå til hjemmeskærmen.
Tastatur med trackpad er den bedste løsning
Det peger alt sammen i én retning — nemlig hen imod at man skal have et tastatur med indbygget trackpad.
For det er nok de færreste, der i virkeligheden ønsker at have en trackpad, der er næsten lige så stor som tastaturet, stående på siden, hvis det samtidig skal være et super fleksibelt setup, du lige kaster i tasken eller sidder henslængt med i sofaen.
Derfor har Apple designet deres eget grotesk dyre Magic Keyboard til iPad Pro, som koster mellem 2.600 og 3.000 kroner, når det kommer i handlen til maj.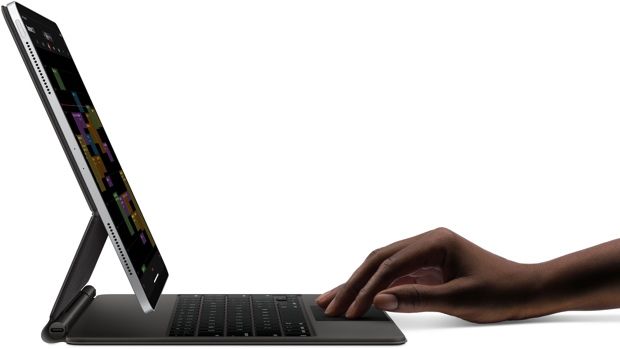 Heldigvis kommer der snart billigere alternativer på markedet — og dog.
Firmaet Brydge er lige på trapperne med et tastatur til iPad Pro, der ligeledes har indbygget trackpad. Men det kommer ikke med æ,ø og å, og så er vi ligesom lige vidt.
Så er der Logitech, som også er på vej med en kombo af tastatur og trackpad, men i første omgang er deres tastaturer kun designet til iPad Air og den billigste iPad — og selvom Logitechs PR-firma i Danmark ikke kan bekræfte, at det kommer i en dansk udgave, tør jeg godt lægge hovedet på blokken og sige at det gør på et tidspunkt.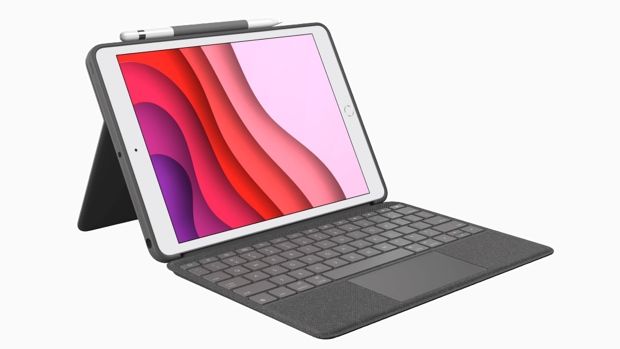 Faktisk er det lige præcis der, guldet ligger begravet. En 10,5 tommer iPad Air (dog med sølle 64 GB lagerplads) kan erhverves for 4.000 kroner i Bilka, Power og tilsvarende steder.
Og en iPad classic, som nu har en skærm på 10.2 tommer (med endnu mere sølle 32 GB), kan fås samme steder til en startpris på under 2.700 kroner. Smider du et tastatur fra Logitech med trackpad og endda bagbelyste taster oven i til en pris i omegnen af 1.300 kroner, så kommer du simpelthen ikke til at køre længere på literen.
Det vil for mange ældre, børn, og sågar skole- og gymnasieelever være et solidt computer-setup. Selv jeg ville nemt kunne gøre brug af den løsning til en lang række af mine daglige gøremål.
For dem der har brug for noget mere bling — eller måske blot en større skærm — så er der rig lejlighed til at slå sig løs og brænde helt op til 18.100 kroner af på en fuldt udstyret 12,9 tommer iPad Pro, hvis man også lige skal have en Apple Pencil med i købet.
Der er altså noget for enhver pengepung og til ufattelig mange forskelige brugsscenarier — uanset om man vil bruge iPad på den klassiske måde med fingrene som input device, eller om man skal udføre grafiske opgaver der kræver en pen, eller om man skal skrive artikler, opgaver, rapporter, forretingsstrategier, eller om man skal arbejde i regenark, som snart bliver understøttet af mus og pegeplader.
iPad er i sandhed ved at blive et mulitfunktionelt device — men om det kan tilfredsstille folk, der gennem mange år har vænnet sig til at bruge en pc, hvor begræsningerne er få, vil helt sikkert variere fra person til person.
Når det er sagt, så er understøttelsen af trackpad i min verden den største nyhed, der er kommet til iPad siden den for 10 år siden så dagens lys for første gang. Det er i hvert fald den nyhed, som for flest mennesker kan ændre iPad fra at være et læn-dig-tilbage-og-hyg-dig-device, til at være en regulær arbejdscomputer.
---
LINKS TIL LÆSEHESTE
Godt nyt til en verden i modvind: Vindmøllekapaciteten er steget med næsten 20 procent i 2019.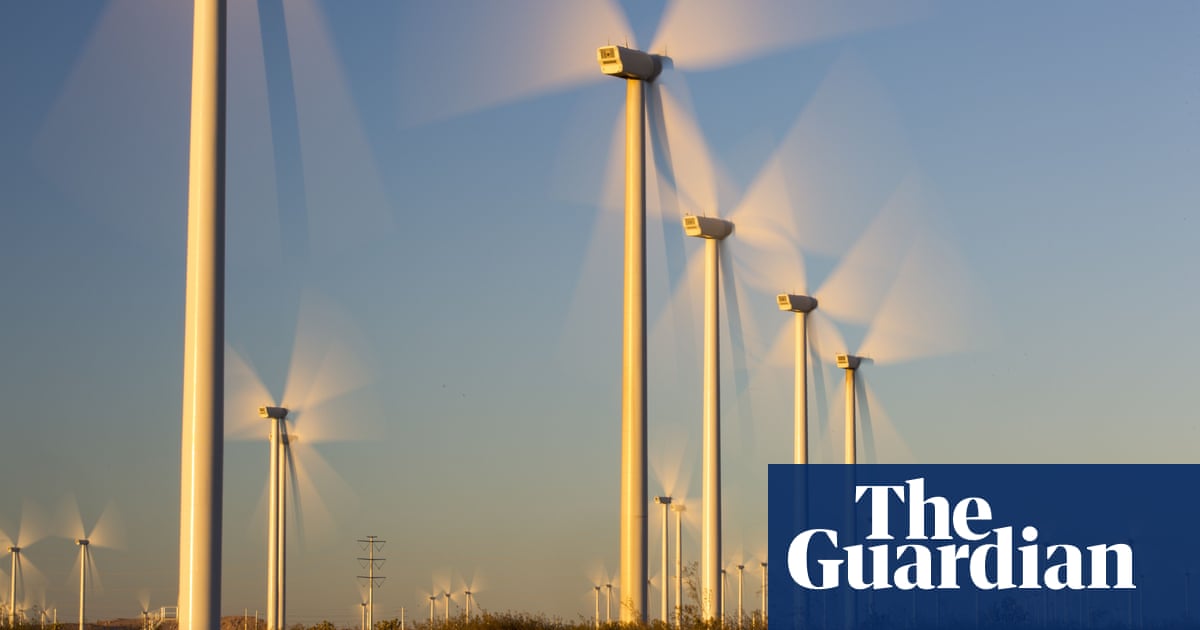 ---
Kan en motor til anklerne konkurrere med et elektrisk løbehjul? Forskere fra Stanford University har udviklet en tidlig prototype på et motoriseret exo-skelet til anklerne, der på sigt potentielt kan gøre det muligt at løbe 3-4 kilometer uden at man kommer til at svede.
---
Farvel til tredjeparts-cookies i Safari: Apple beskriver selv i et blogindlæg den nye funktion således:
"Så vidt vi ved, er det kun Tor-browseren der før Safari fuldt ud har blokeret cookies fra tredjepart som standard, mens Brave-browseren blot har et par undtagelser tilbage i sin blokering. Så i praksis er de på det samme gode sted."
Netop Brave, var den browser, som forskere fra Trinity College i Dublin tidligere på ugen udråbte som den mest privatlivsorienterede mainstream browser.
---