Spotify for nyheder? Ja tak
Nyheder fra troværdige medier samlet et sted, ville give et skarpere og mere fyldestgørende nyhedsbillede.
God mandag,
Solen skinner heldigvis uden for vinduet i mit nødkontor også kendt som soveværelset.
Herfra har jeg givet mig i kast med et forsvar for, hvorfor et "Spotify for nyheder" ville være godt for oplysningsniveauet i en Coronatid.
Blandt andet har jeg kigget på en af de få løsninger der findes på markedet, som dog desværre ikke er tilgængelig i Danmark, men som giver et indblik i, hvad vi kan opnå, og hvad udfordringerne er.
Vi binder også et par sløjfer på nogle af sidste uges store nyheder — særligt den danske mobildata-tracking-historie.
God læselyst,
Nicolai
---

KOMMENTAR
Ja tak til Spotify for nyheder: Vi vil følge sagen, ikke kun mediet
Behovet for nyheder synes nærmest uendeligt i disse tider, hvor ikke blot journalister, men så at sige gud og hver mand, prøver at opstøve eksperter der er uenige med myndighederne, alternative strategier til den danske, bekymringer i visse landes Corona-data og håb i andres.
På den måde er alt helt som forventet i nyhedsland.
En anden ting der nok er helt som forventet er, at mange følger sagen og ikke mediet.
Det er altså ikke så vigtigt om der er Politiken, Berlingske, DR eller Jyllands-Posten der har den højtråbende rubrik eller interviewet med Søren Brostrøm, Kåre Mølbak, eller en WHO-ekspert der revser de danske tiltag.
Så længe artiklen bringer noget nyt eller anderledes til den tonstunge dækning af den epidemi, der har vendt vores hverdag på hovedet, så har det interesse.
Nogle medier har midlertidigt valgt at fjerne en lille del af betalingsmuren til deres Corona-nyheder, så alle kan følge med gratis. Men så snart der er tale om fx et debatindlæg, så bliver muren muret til igen — også selvom det handler om Corona.
Det er der absolut ikke noget at sige til (hvilket vi, som selv forsøger at gøre Techliv til et brugerbetalt medie, har den fuldeste forståelse for).
Men som almindelig bruger er det fuldstændig umuligt at købe sig adgang til alt indhold. Det lader sig simpelthen ikke gøre.
Samtidig står vi med udfordringer om misinformation, som typisk spreder sig via sociale medier — også i Danmark, selvom problemet næppe er så stort som i flere andre lande.
Udfordringerne med utroværdigt indhold bliver næppe bedre af, at de sociale medier har måtte overlade større dele af kontrollen til algoritmerne, fordi moderatorerne er sendt hjem.
Spørgsmålet er, om der findes én løsning på disse tre problemer på samme tid — adgang til mere indhold, mindre misinformation, men samtidig betaling for indholdet?
I hvert fald fik Coronasituationen mig til at genaktivere Apple News+, som netop er et forsøg på at være en slags "Spotify for nyheder" (det kræver at man ændrer regionen på ens device og logger ind i AppStore med en amerikansk, britisk, canadisk eller australsk konto).
Jeg var ganske enkelt interesseret i at se, hvordan dækningen var der. Her er hvad jeg blev mødt af.
I toppen af Apple News så jeg som det første et banner med teksten Covid-19 Updates: The most important coronavirus information, all in one place. Det er jo ikke ret anderledes, end det man ser på mange andre medier.
Men hvad der var anderledes var, at jeg blev mødt af artikler fra: Politico, New York Times, Washington Post og Bloomberg. Fra CNN, Vox, National Geographic, Vice og Wired. Fra The Atlantic, Buzzfeed og Huffington Post og en enkelt artikel fra et medie jeg aldrig har hørt om, ved navn Self.
Derudover var der informationer fra de amerikanske sundhedmyndigheder og artikler med links til lokal information på statniveau.
Indholdet er opdelt i sektioner som:
Latest updates (nyhedsartikler),  
Tracking the spread (data og kort)  
The science (mere videnskabelige artikler og explainerformater).
Living, med bud på hvordan vi klarer os igennem en tid med lidt social kontakt, og al for mange timer inden for hjemmets fire vægge.
First Person med artikler om hvordan det er at være smittet med Corona fra henholdvis.
Ressources med myndighedsinformation og links til lokale amerikanske sundhedsmyndigheder oplysningssider og kontaktinformation.
Helt overordnet er det altså et mix af nyheder, baggrund, personlige vidnesbyrd, guides og myndighedsoplysning. Men mest væsentligt kommer informationen fra et bredt udsnit af overvejende meget troværdige medier.
Ja, det er al sammen 100 procent amerikansk, hvilket jo er logisk nok, nu når jeg var logget på med en amerikansk konto.
Skal vi prøve at oversætte det til en dansk kontekst ville det svare nogenlunde til at få adgang til så godt som alle større og troværdige danske nyhedsmedier, kombineret med enkelte mere specialiserede medier og vigtig myndighedsinformation. Det er en pakke, jeg selv ser som meget attraktiv.
OK, jeg hører dig højt og tydeligt, du har to klare indvendinger:
Så du mener, det er fedt at Apple bliver gatekeeper på, hvad der er troværdigt nyhedsindhold?
Det kan jo aldrig lade sig gøre økonomisk for danske medier, hvis prisen bare er i nærheden af de 10 dollars, det koster i USA.
For at tage det første først, så er det bestemt ikke uproblematisk, at (endnu) et techfirma sætter sig på kontrollen med, hvilke artikler vi præsenteres for. Men jeg foretrækker klart, at der (også) er tale om en reel håndholdt redaktionel proces, som der kan stilles spørgsmålstegn ved og som nogen står til ansvar for, fremfor at udvælgelsen kun er algoritmestyret, som det er tilfældet på sociale medier, og kontrolleret af techfirmaer som fralægger sig al ansvar for den (mis)information, der spredes.
Samtidig er det vigtig at huske på, at denne type nyhedsaggregator jo ikke træder i stedet for sociale medier eller muligheden for at vælge at abonnere på Politiken, Berlingske, Information eller Jyllands-Posten. Det er et alternativ, som kan være med til at give en tredje form for nyhedsdækning, og en jeg personligt kan se stor værdi i.
Så er der økonomien. Der er ingen tvivl om, at det mildest talt er kompliceret. Vi ser netop nu danske medier der fyrer medarbejdere, fordi økonomien ikke hænger sammen, og et forventet tab i millionklassen som resultat af svigtende annoncesalg. Og der er heller ingen tvivl om, at økonomi er grunden til, at vi ikke (foreløbig) ser denne type løsning i Danmark.
For hvis det koster 299 kroner per måned alene at få adgang til Politiken i digital form, hvad skulle en adgang til stort set alle medier så ikke koste?
Set fra et brugerperspektiv og et troværdigt oplysningsperspektiv er der flere åbenlyse goder ved (også) at have en service, hvor støjen fra de sociale medier (og deres algoritmer) er slået fra, og hvor dækningen kommer fra en bred vifte af medier — endda med den ekstra bonus, at man ikke bliver tracket af skruppelløse annoncenetværk og datakøbmænd.
Langt bedre ville det være, hvis det ikke var et amerikansk techfirma der stod bag, men måske et solidt samarbejde på tværs af danske medier med en form for fælles valgt forsideredaktion. Måske man endda med fordel kunne kanalisere en del af publicservice-midlerne over i en sådan tjeneste.
Jeg er klar over, at det kan lyde som om jeg opholder mig i et urealistisk drømmeland. Men mit bedste bud er, at det kun er et spørgsmål om tid, før vi ser sådan et produkt i Danmark— måske ikke med deltagelse af alle medier, men med flere af de centrale.
Apple News er meget langt fra perfekt. Der er en række problemer som gør, at det i sin nuværende form ikke er den rette løsning. Det gælder blandt andet økonomien for de deltagende medier (indtægterne er simpelthen for lave), men også at Apple (som altid) forsøger at gøre det til et lukket univers, hvor fx deling af link til en artikel ikke går direkte til mediet men til Apple News.
Det sagt, så har Corona-krisen i hvert fald vist, at der er et enormt potentiale i et "Spotify for nyheder", så vi kan få adgang til alle relevante artikler om sagen, uanset hvilket medie der står bag, som tilsammen kan give os det mest troværdige billede af, hvad der foregår.
Ikke som en afløser for det vi kender nu, men som et tillægsprodukt.
---

1. Langt om længe: Klarhed om SSIs ønsker for brug af mobildata
Sidste uge stod i den grad i mobiltrackingens tegn.
For hvad var det egentlig Statens Serum Institut (SSI) ønskede at bruge danskernes mobildata til? Og i hvilken form?
Efter tre dages radio silence kom SSI endelig ud af busken torsdag aften. Der var tale om en "afgrundsdyb misforståelse", når nogen troede, at SSI ville have adgang til den enkelte danskers data. Det man ønskede fra telebranchen var "fuldstændig anonymiserede oplysninger om antallet af mobiltelefoner, som har skiftet geografisk placering inden for et givet tidsrum".
Altså noget der nærmest er identisk med den norske model, som vi beskrev i sidste uge, hvor man gør brug af aggregerede og anonymiserede data, hvor den mindste datapulje stammer fra 20 personer.
Som vi kan se fra Norge giver denne type mobildata et solidt fingerpeg om, hvorvidt de tiltag myndighederne har sat i værk virker.
Det er samtidig en løsning, som selv flere af de danske dataeksperter, der er mest på vagt overfor overvågning, vurderer som rimelig harmløs, og som et fornuftigt værktøj.
Set herfra — og som vi også nævnte i sidste uge — så er der muligvis blot tale om, at SSI ikke er de stærkeste i forståelsen af, hvad udfordringerne med mobildata er. De har derfor muligvis formuleret deres ønsker, som DR henviste til, på en måde, der kunne misforstås, og det var der jo så mange der gjorde.
Til gengæld kan man med rette undre sig over, hvorfor det tog SSI mere end tre fulde døgn at respondere på, hvad deres planer med danskernes mobildata var.
Anyways, hvis du har været nervøs, kan du altså foreløbigt lade skuldrene falde ned igen.
Så venter vi blot på, om SSI og teleselskaberne overhovedet når at tage de aggregerede og anonymiserede data i brug i denne omgang.
---
2. Microsoft dropper investeringer i ansigtsgenkendelses-firmaer
At der skal være styr på stærkt følsomme persondata, har man også konkluderet hos Microsoft.
Firmaet har netop skilt sig af med sin investering i ansigtsgenkendelses-firmaet AnyVision — et firma som i flere medier har været sat i forbindelse med overvågning af palæstinænsere på Vestbredden.
Anklagerne fik Microsoft til at foretage en større undersøgelse af AnyVision, og konkluderer nu, at AnyVisions teknologi ikke har været brugt som et led i et egentligt overvågningsprogram. Derimod har ansigtsgenkendelsen været brugt ved grænseovergange mellem Israel og Vestbredden.
Undersøgelsen har dog alligevel fået Microsoft til fuldstændig at ændre sin politik omkring investeringer i ansigtsgenkendelsesteknologi. Fremover vil Microsoft ikke investere i ansigtsgenkendelsesfirmaer, hvis de ikke selv ejer majoriteten i firmaet.
"For Microsoft har revisionsprocessen tydeliggjort udfordringerne ved at være en minoritetsinvestor i et selskab, der sælger sensitiv teknologi, da sådanne investeringer generelt ikke giver mulighed for et tilsynsniveau eller en kontrol, som Microsoft udøver over brugen af sin egen teknologi, skriver Microsoft.
Det er godt med lidt selvransagelse hos de store techfimaer.
---
LINKS TIL LÆSEHESTE
Zoom fjerner kode, der sender data til Facebook.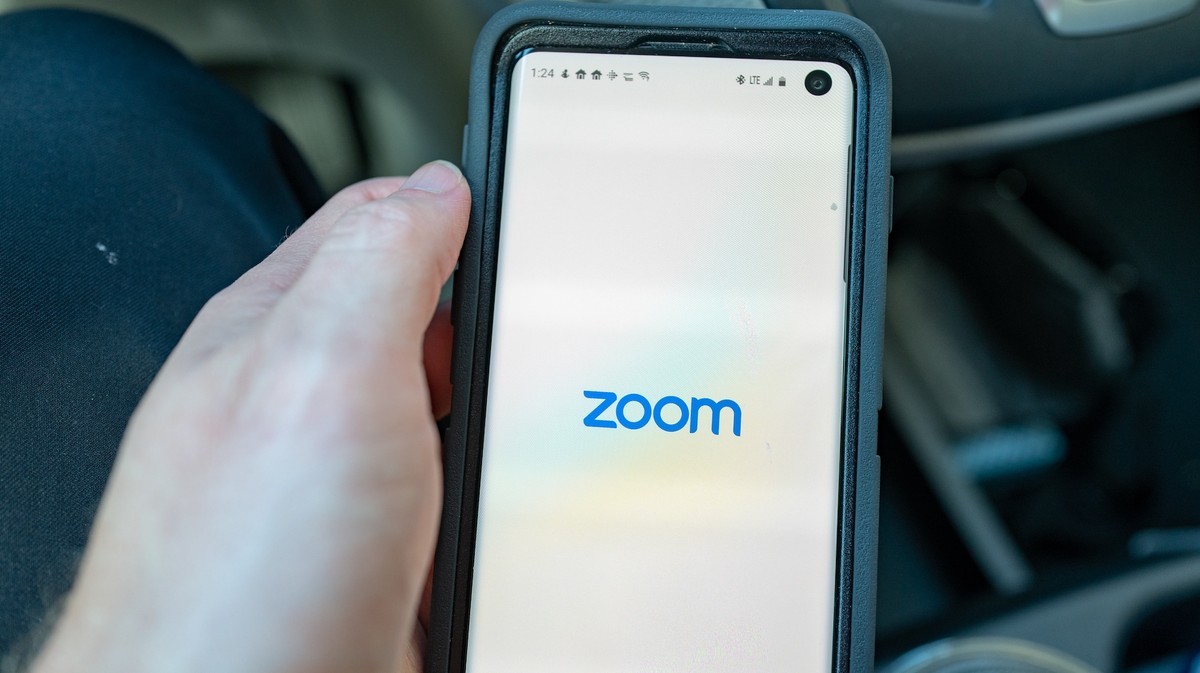 ---
Misinformation om Corona: Kontroversielle Infowars og Alex Jones er langt om længe smidt ud af Googles Play Store. Grunden er misinformation om Coronavirus.
---
Kontroversiel men frivillig mobiltracking i kampen mod Corona: Norge og Irland på vej med frivillig mobiltracking, hvor det enkelte individ kan trackes.
---