Den mystiske monolit og otte andre techhistorier
I dagens Techliv byder vi på en buket af læseværdige historier fra nær og fjern. Det handler blandt andet om butiksrobotter og feministiske digitale assistenter - og om fundet af en mystisk metalskulptur i ørkenen i Utah.

LINKS TIL LÆSEHESTE - nu med bonus!
1. Mystisk monolit
I sidste uge fandt et hold arbejdere fra Utahs Department of Public Safety en mystisk genstand langt ude i ørkenen — en knap 3 meter høj metallisk monolit, anbragt af ukendte personer i skyggen af en bar klippeside.
Det er i sig selv vildt nok, men The Verge beskriver også hvordan et hold entusiastiske netbrugere har arbejdet sammen for at finde ud af, hvor monolitten præcist befinder sig.
Utahs DPS har nemlig ikke ville afsløre lokationen af frygt for at tiltrække horder af nysgerrige, som så risikerer at komme i livsfare langt ude i det vilde og øde landskab.
Men kæmper man mod nysgerrige nørder kommer man hurtigt til kort, og under et døgn efter fundet var monolittens placering afsløret.
Der er dog foreløbig ingen tilsvarende afsløring af, hvem der står bag den mystiske skulptur.
---
2. Hey, dame! Ny bog om kvindelige digitale assistenter
I bogen "The Smart Wife" udforsker Yolande Strengers og Jenny Kennedy vores techtopiske fascination af digitale hjælpere og drømmen om at få robotter til at klare alle de hjemlige pligter.
Ifølge de to forfattere bliver robotterne og de digitale assistenter nemlig ofte givet en kvindelig stemme og identitet, hvis de skal være hjælpere eller stå for det praktiske i fremtidens 'smarte hjem'. Og det skævvrider ikke bare vores forhold til teknologien, men er også udtryk for en forvredet opfattelse af dynamikken mellem kønnene i samfundet generelt.
Derfor mener Strengers og Kennedy også, at det er tid til et 'feministisk reboot' af visionen om det smarte hjem.
Cnet har læst bogen "The Smart Wife", og det skal jeg helt sikkert også!
---
3. Butik-bot med udfordringer
I butikskæden Stop & Shop i USA købte man sidste år hundredevis af såkaldte Marty-robotter, der skulle køre omkring i butikkerne og bistå de øvrige ansatte.
Ideen var at Marty-robotterne kunne opdage spildt mælk, tabte frugter eller andre uheld, og hidkalde rengøringshjælp mens de selv holdt vagt og passede på at de handlende ikke gled og kom til skade.
På trods af en pris på $35.000 pr styk har Marty'erne dog ikke ligefrem været en bragende succes, skriver Mashable.
Robotterne opdager ikke altid det spild, de burde, og de står ofte bare i vejen for både shoppere og ansatte. Og det er ikke blevet bedre i løbet af Coronapokalypsen.
Historien om de fejlslagne robotter skal også ses i kontekst af Stop & Shops økonomiske udfordringer, hvor Marty'erne i hvert fald delvis blev indkøbt som et forsøg på at spare på lønudgifter til ansatte af kød og blod.
---
4. Robot-hund holder øje med Apples byggeri
Så er der nok lidt mere science fiction-schwung over Apples brug af robothunden Spot fra Boston Dynamics.
Apple har i samarbejde med med arkitekterne hos Foster+Partners udstyret en Spot med kamera, og bruger den til at fjernovervåge ombygningen af den store Battersea Power Station, der fremover skal lægge mure til Apples engelske hovedkvarter.
Udover et kamera, der gør det muligt for Æblefolket i Cupertino (eller andre steder) at kigge byggefolkene over skulderen, så kan Spot med sin LIDAR laserscanner også hjælpe med at opmåle og kortlægge bygningen undervejs i processen.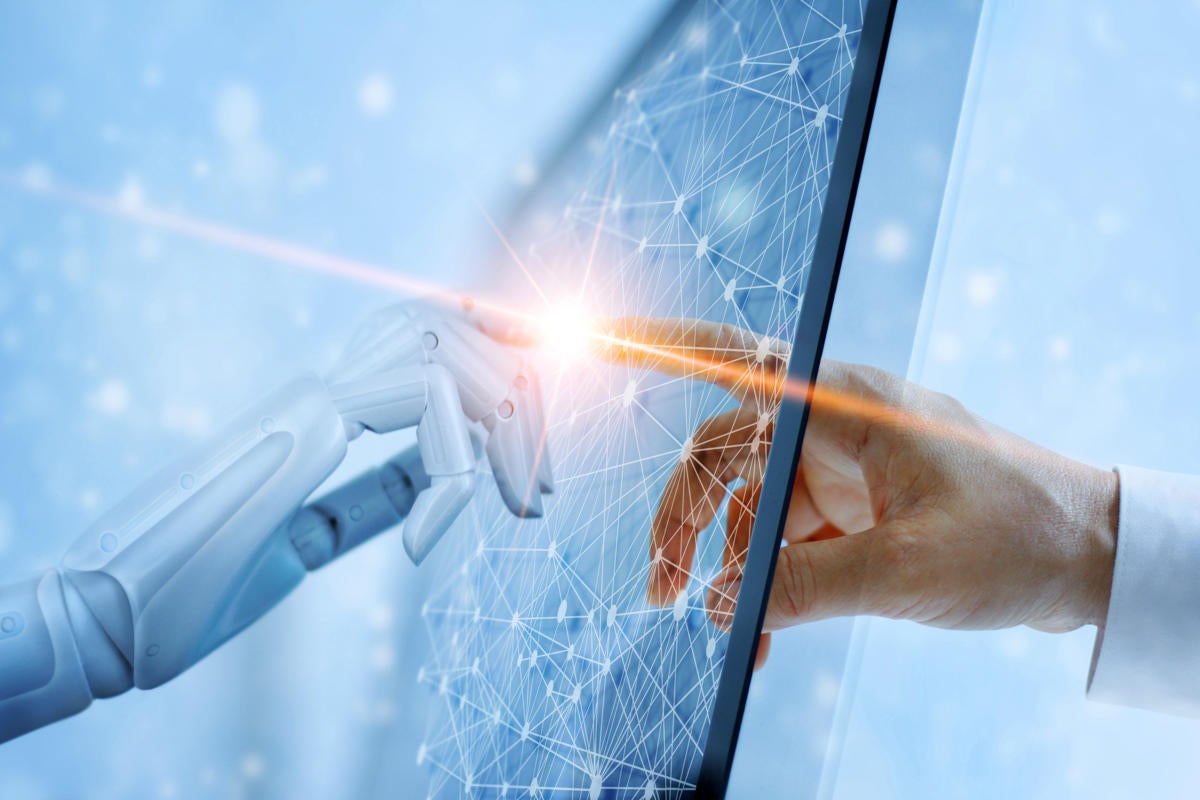 ---
5. AI - Arkæologisk Intelligens?
Luftfotos og satellitbilleder er efterhånden rutineværktøjer for arkæologer, der kan bruge dem til at afsløre gemte byggerier og andre efterladenskaber i undergrunden.
Men det kan være svært at se store mængder fotos igennem, i søgen efter tegn på gamle mure, grave eller hvad jorden nu gemmer.
Derfor er man begyndt at tage maskinlæring og andre avancerede algoritmer i brug, som kan hjælpe med at analysere de mange billeder, fortæller New York Times.
---
6. Maskiner med bevidsthed
Hverken Spot-hunden, Marty-robotten eller arkæologi-algoritmerne er særligt avancerede, hvis vi sammenligner med os mennesker.
De er grundlæggende ikke specielt intelligente, og vi vil i hvert fald næppe hævde at deres 'smarthed' er udtryk for en egentlig bevidsthed — selvom videnskabsfolk indrømmet stadig ikke er helt enige om, hvad bevidsthed overhovedet er, for slet ikke at tale om hvordan bevidsthed opstår.
Men nu har en familie(!) af dataloger fra USA skrevet en videnskabelig artikel, der forsøger at definere 'maskin-bevidsthed' og give bud på, hvordan man vil kunne afgøre, om en computer eller robot er bevidst.
Det er afgjort i den tunge ende, men Next Web gør et anstændigt forsøg på at forklare den videnskabelige artikel "A Theoretical Computer Science Perspective on Consciousness".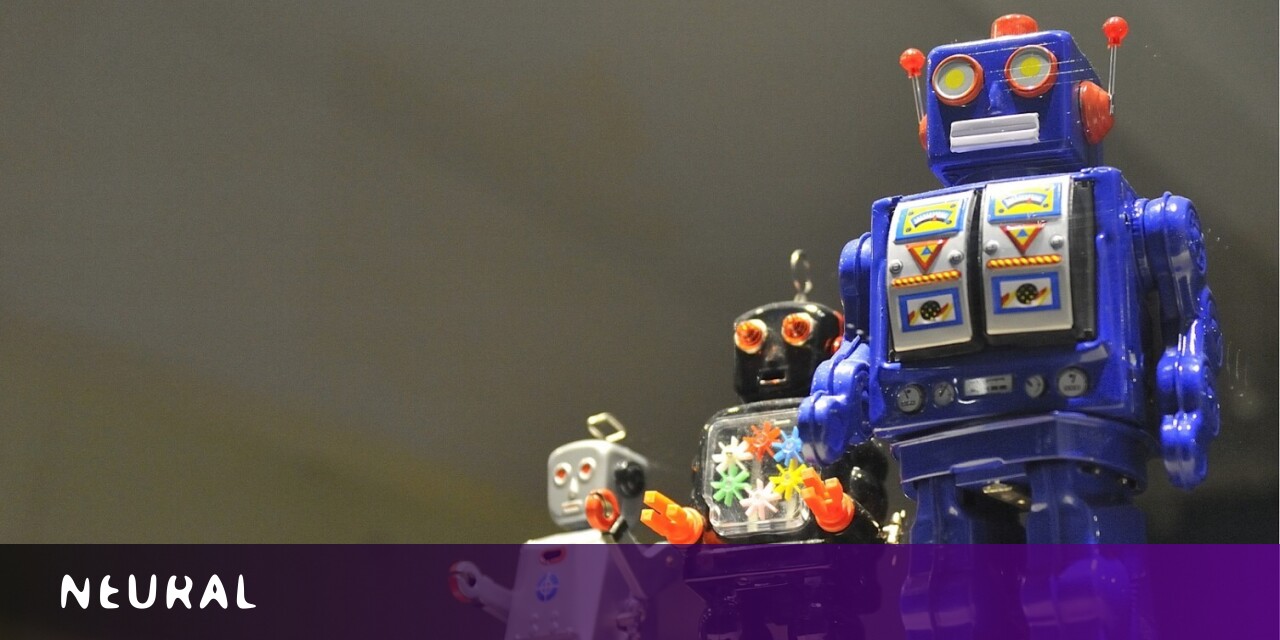 ---
7. Amazon bruger detektivbureau til at udspionere fagforeninger og klimaorganisationer
Ifølge Amazons hjemmeside ligger virksomheden nummer 2 på Forbes' liste over verdens bedste arbejdspladser.
Det er dog lidt svært at få til at hænge sammen med VICE-artiklen her, der fortæller hvordan firmaet i deres europæiske afdelinger bruger detektivbureauer til at overvåge de ansatte og holde øje med både fagforeninger og klimaorganisationer.
Men man kan selvfølgelig godt forestille sig, at de ansatte i varehusene kun siger pæne ting om arbejdspladsen, hvis de hele tiden bliver udspioneret…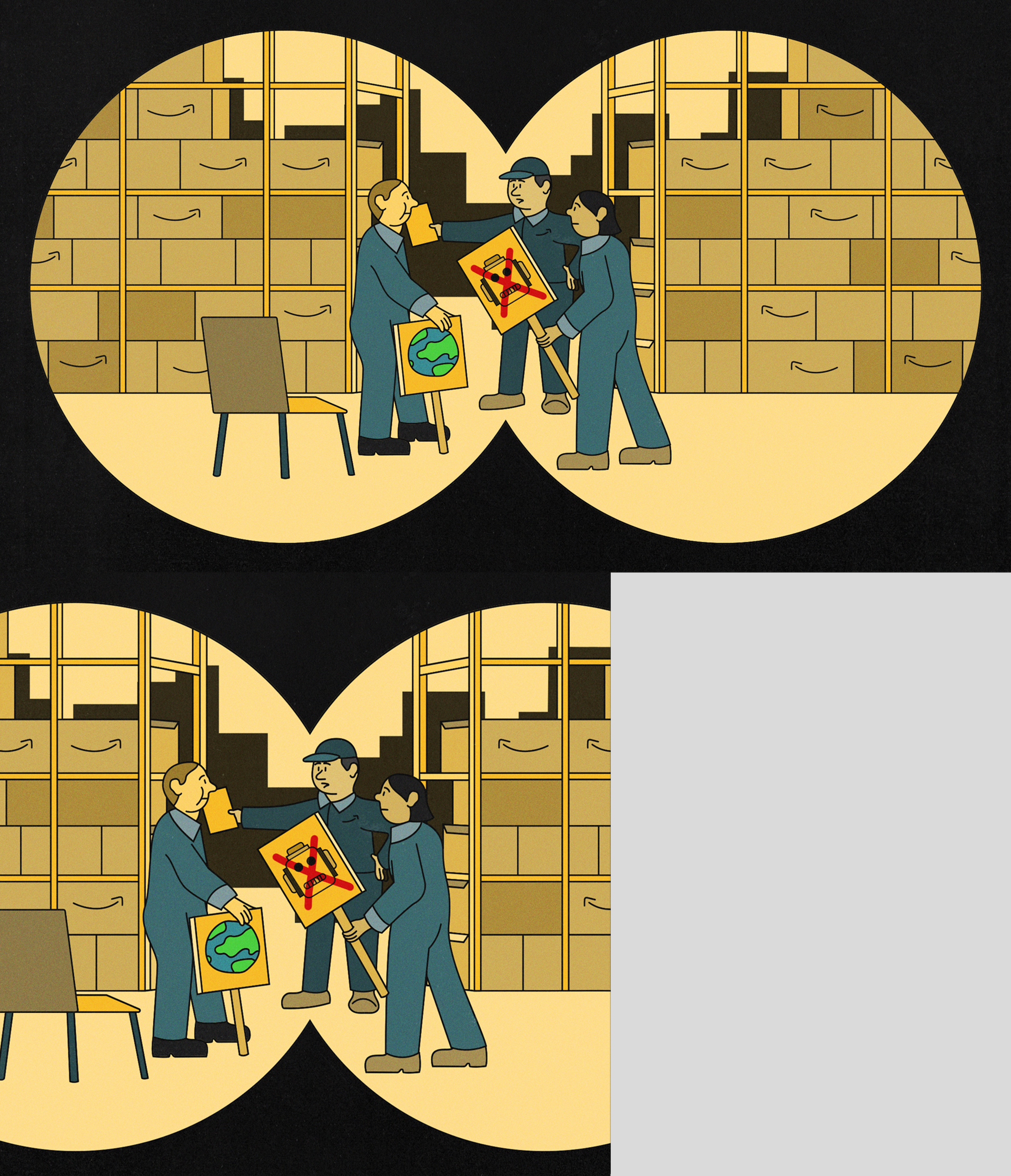 ---
8. Intel og Nvidia-chips i kinesiske overvågningscentre
I samme boldgade finder vi New York Times-historien om hvordan mikrochips fra Intel og Nvidia spiller en central rolle i Kinas overvågnings-strategi.
Her er der bare ikke de ansatte i Amazons varehuse, der bliver spioneret på, men hele befolkningen i den kinesiske Xinjiang-provins.
Intel og Nvidias chips er blevet installeret i tusindvis i en kæmpestor supercomputer, der blandt andet cruncher videostrømme fra overvågningskameraer — angiveligt i jagten på terrorister, men i praksis nok mere for at holde øje med minoriteter eller kritikere.
Der er ikke umiddelbart noget tegn på, at hverken Intel eller Nvidia har overtrådt nogle love med salget af chips til de kinesiske myndigheder, og begge firmaer hævder, at de troede chipsene skulle bruges til udviklingen af løsninger til såkaldt 'smarte byer'.
Flere kilder siger dog til avisen, at spørgsmålet er, hvor længe den slags undskyldninger holder?
---
9. "Grønne" batteri-materialer fra den engelske undergrund
Lad os slutte på en lidt mere positiv note, og håbet om at kunne give den grønne omstilling et ekstra spark bagi, med nye fund af det vigtige metal Lithium, der bruges i millioner af batterier.
For hvis vi skal tackle de klimamæssige udfordringer, er batterier en fuldstændig central teknologi, der skal bruges både i biler og telefoner og som lagring af energien fra fx vind og sol.
Mens vi venter på forskningsmæssige (og forretningsmæssige) gennembrud, er lithium-ion stadig den mest udbredte og bedst kendte batteriteknologi, men de kommer med deres helt egne udfordringer.
Udvindingen af Lithium fra store miner koster nemlig både plads og masser af vand, og processen udleder store mængder CO2. Og hvis vi skal nå klimamålene for 2050 vurderer man, at vi skal bruge op til 5 gange så meget lithium, som der udvindes idag.
Derfor er det potentielt superinteressant, at man nu har (gen-)fundet underjordiske kilder med store mængder lithium i Cornwall i England, fortæller BBC.
Det er nemlig relativt nemt at få adgang til, og udvindingen kræver nærmest ingen energi eller vand - selvom teknologien til at udvinde lithium fra de geotermiske kilder indrømmet ikke helt er på plads endnu.
---
Følg Techliv — og del med dem du kender...
Vi har brug for flere medlemmer, så del gerne dette nyhedsbrev med folk du kender.
Følg os på sociale medier:
Techliv på Twitter og Facebook | Nicolai på Twitter | Anders på Twitter
---