Derfor bruger Microsoft 450 milliarder kroner på computerspil
Techliv giver dig i dag fem bud på, hvorfor Microsoft har brugt 450 milliarder kroner(!) på at købe et computerspilsfirma.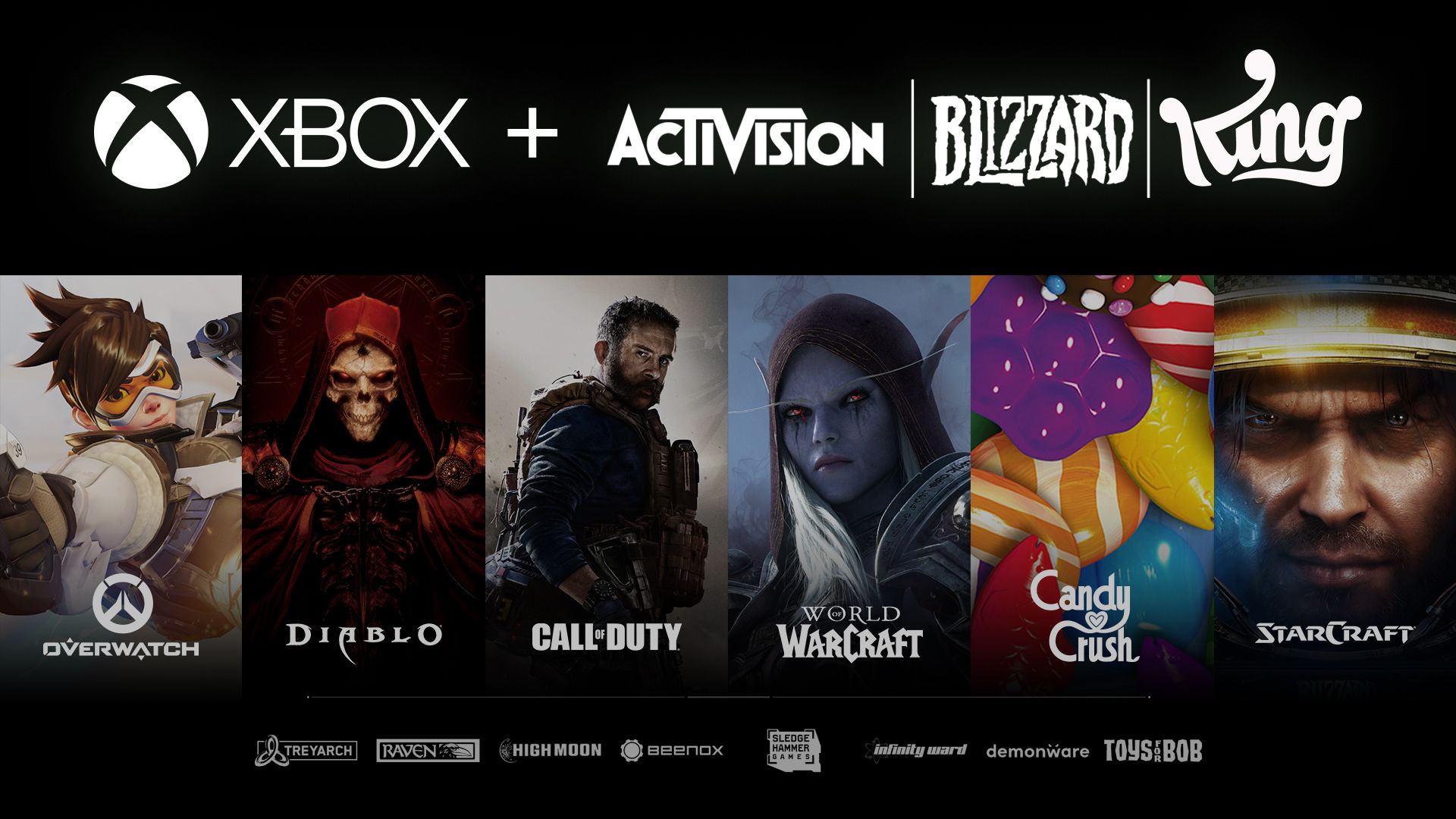 ---

Derfor bruger Microsoft 450 milliarder på computerspil
I går breakede nyheden om, at Microsoft har købt spilfirmaet Activision Blizzard for 68, 7 milliarder dollars, svarende til svimlende 450 milliarder danske kroner.
Det er med stor margin Microsofts største køb af et andet firma og mere end 2,5 gange prisen for LinkedIn, som Microsoft købte i 2016.
Købet — hvis det vel at mærke bliver blåstemplet af myndighederne — vil bringe en række populære spiltitler ind i Microsofts fold. Det gælder blandt andre World of Warcraft, Diablo, Call of Duty og Candy Crush.
Men hvordan kan et spilfirma have så stor værdi for Microsoft, at Satya Nadella vælger at sprænge banken for at erhverve et firma, der tilmed har været i vælten for at have alvorlige problemer med diskriminering og sexchikane?
Det får du her Techlivs fem bedste bud på:
---
1. Gaming er for alle — og en gigantisk industri, der bliver ved med at vokse
Microsoft siger det egentlig ret klart i den pressemeddelelse, firmaet sendte ud i forbindelse med købet: "Gaming er nu den største og hurtigst voksende form for underholdning".
Ifølge Microsoft er der 3 milliarder mennesker på kloden, der gamer, men forventningen er, at det tal er steget til 4,5 milliarder i 2030.
Derfor er det altså en simpel strategisk investering, som ifølge Microsoft selv vil placere dem som det tredje mest indtjenende spilfirma, kun overgået af kinesiske Tencent og japanske Sony.
---
2. En genvej til metaverset
Vi har snakket en hel del om Mark Zuckerberg og hans ambitioner med metaverset de senere måneder. Men faktisk var det Satya Nadella, der var den første af de store techfirmaers CEOs, der begyndte at tale om metaverset i maj sidste år.
I første omgang italesatte Nadella metaverset ud fra et arbejdslivs- og firma-perspektiv.
Men der er næppe tvivl om, at særligt Metas aggressive færd med et succesfuldt headset (Oculus) og lancering af flere metavers-apps — og Apples snarlige præsentation af noget lignende — tvinger Microsoft til hurtigt at lancere noget, der rammer den almindelige forbruger.
Microsoft kan ganske enkelt ikke risikere en gentagelse af, det der skete i den mobile tidsalder, hvor Apple og Google tog det hele.
Nadella siger det selv ret tydeligt:
- Gaming er den mest dynamiske og spændende kategori inden for underholdning på tværs af alle platforme i dag og vil spille en central rolle i udviklingen af metaversets platforme.
Det er nemlig lige præcis fra spilverdenen, at mange allerede bevæger sig i virtuelle universer, repræsenteret ved en avatar, og hvor de indgår i online-fællesskaber og -venskaber.
Nadella nævner konkret tre piller, som Microsoft satser på: Content, community og cloud.
Skyen er allerede Microsofts største forretning. Så det er altså content og community, de køber ind i her.
---
3. Millioner af nye abonnenter til Game Pass
Det er endnu uklart, om Microsoft vil vælge at gøre en eller flere af de nyindkøbte spiltitler eksklusive på firmaets abonnements-spiltjeneste Game Pass.
Spiltjenesten har netop nu 25 millioner brugere, og bliver betragtet som en af de absolut bedste deals i spilleland.
Men sikkert er det, at Game Pass vil kunne tilføje mange nye betalende brugere — endda også selvom spillene skulle være tilgængelige på andre platforme.
---
4. Køber 400 millioner brugere — og unge brugere
Ny brugere er en af de væsentligste "varer", de store techfirmaer får med i købet, når de overtager andre virksomheder.
Microsoft angiver selv, at Activision Blizzards spiltitler har tæt på 400 millioner månedligt aktive brugere.
Selvom digitale spil er for mænd og kvinder i alle aldre, så er der med sikkerhed rigtig mange unge i den brugerskare, der nu overgår til at blive Microsoft-kunder.
Den unge målgruppe er vigtig for alle firmaer, men måske i særdeleshed for Microsoft, der på nær sin gaming-forretning ikke har mange produkter, der taler til hjertet hos de yngre brugere.
Microsoft får i tillæg også populære mobilspils-apps med i købet, som fx Candy Crush. Det er noget, som Microsoft indtil nu ganske enkelt ikke har haft, og det er et problem, fordi de fleste gaming-indtægter bliver generet via mobilspil.
Eller som Phil Spencer, der netop er blevet udnævnt til CEO of Microsoft Gaming, forklarer:
- Vi ved alle, at nr. 1 gaming-enhed på planeten i dag er mobiltelefoner.
---
5. Vil slippe for at betale kommission til Apple og Google
En anden central grund til, at Microsoft vil skabe et endnu stærkere gaming-univers, er for at trække folk direkte ind i Microsofts spilverden uden at skulle betale Apple og Google kommission for det.
Satya Nadella sagde det meget direkte ved det investor call, som er en del af det cirkus, der omkranser så enorm en investering:
- I dag står vi over for stærk global konkurrence fra virksomheder, der genererer flere indtægter fra spildistribution, end vi gør fra vores andel af spilsalg og abonnementer, lød det fra Microsoft-bossen.
Med andre ord: Selvom Microsoft udvikler og sælger spil, så tjener Apple og Google mere end Microsoft gør, fordi de tager 30 procent af alle indtægter fra spil, der bliver solgt via de to firmaers mobilapp-butikker.
Nadella fortsætter:
- Fjernelsen af disse barrierer vil kun blive vigtigere, efterhånden som de digitale og fysiske verdener mødes, og metavers-platformene udvikler sig.
Den massive investering på 450 milliarder kroner er således også en investering i at kunne styre sin egen skæbne fremadrettet, ved simpelthen at have et produkt og en egen app-butik, der er så stærk, at man ikke har brug for at aflevere 30 procent af indtægterne til Apple og Google, når — eller hvis — spiloplevelsen bevæger sig fra mobilen til digitale briller.
---
Techlivs Take:
Selvom det udefra set kan virke som en (for) voldsom investering, så har Microsoft altså en række gode grunde til at brænde så stort et beløb af.
I yderste konsekvens drejer det sig om at sikre, at man ikke bliver kørt over i den næste computeræra, som Microsoft — ligesom Mark Zuckerberg — forventer bliver metaverset.
---

1. Atleter ved vinter-OL anbefales at bruge 'burner phones'
Vinter OL i Beijing bliver skudt i gang i februar — i skyggen af Corona.
Det betyder blandt andet, at alle atleter og andre besøgende er tvunget til at bruge en kinesisk udviklet app, MY2022, hvori de skal registrere deres corona-status hver dag, fra 14 dage før legene begynder.
Appen kan ligeledes bruges til at kommunikere indbyrdes med hinanden og til at finde vej rundt i byen.
Citizen Lab — som blandt andet har været stærkt involveret i afsløringerne omkring den israelske spyware Pegasus – har nu kigget appen efter i sømmene, og den har angiveligt nogle ret alvorlige sikkerhedsudfordringer.
Fejl i krypteringen betyder at talebeskeder nemt kan tilgås af folk (eller myndigheder), der måtte være interesseret i det. Ligeledes er det uklart, hvilke organisationer helbredsdata om atleter og gæster deles med.
Desuden er der også indbygget en cencurliste over ord, det ikke er tilladt at benytte. Listen er dog ikke pt. aktiveret.
Problemerne får sikkerhedsfirmaet Internet 2.0 til at komme med en meget klar anbefaling til folk, der skal til Kina:
Brug en burner phone og en burner emailadresse — altså en telefon og en email du aldrig har brugt før og aldrig skal bruge igen.
---

2. Snart kan du købe NFT'er med dit kreditkort
Hvis du er ved at være klar til at købe din første NFT, men ikke er klar til at handle med kryptovaluta, så er der håb forude.
Coinbase, som er en af verdens største platforme for kryptohandel, har indgået et partnerskab med Mastercard, som betyder, at du snart kan købe en NFT — altså et bevis for ejerskab af et digitalt (kunst)værk — direkte med dit Mastercard, uden først at skulle veksle til kryptovaluta.
Du kan altså, helt som du er vant til, blot svinge kreditkortet og reelt set købe i kroner, euro eller dollars.
Metoden vil i første omgang kun kunne bruges på den kommende markedsplads Coinbase NFT, som er en peer-to-peer markedsplads for netop NFT'er.
Før samarbejdet mellem Mastercard og Coinbase kan blive til virkelighed kræver det dog, at NFT'er bliver klassificeret som en digital vare.
De to firmaer går ikke i detaljer om, hvordan betalingerne rent teknisk vil foregå. Men det må næsten forventes, at når et køb bliver foretaget fra et Mastercard, så sker der i baggrunden en konvertering af beløbet til kryptovaluta, som så reelt er den valuta, der bliver overført til sælgeren af en NFT.
NFT-platformen OpenSea har i øvrigt næsten synkront med nyheden om Mastercards samarbjede med Coinbase oplyst, at de har købt firmaet Dharma Labs, som har udviklet en kryptovaluta-wallet (DeFi-wallet for at være præcis), som ligeledes arbejder med at forbinde traditionelle valutaer med blockchain.
---

LINKS TIL LÆSEHESTE
Ny AI vil opsummere videnskabelige rapporter, så selv en syv-årig kan forstå det.
---
Kvinder rapporterer, at de bliver stalket med AirTags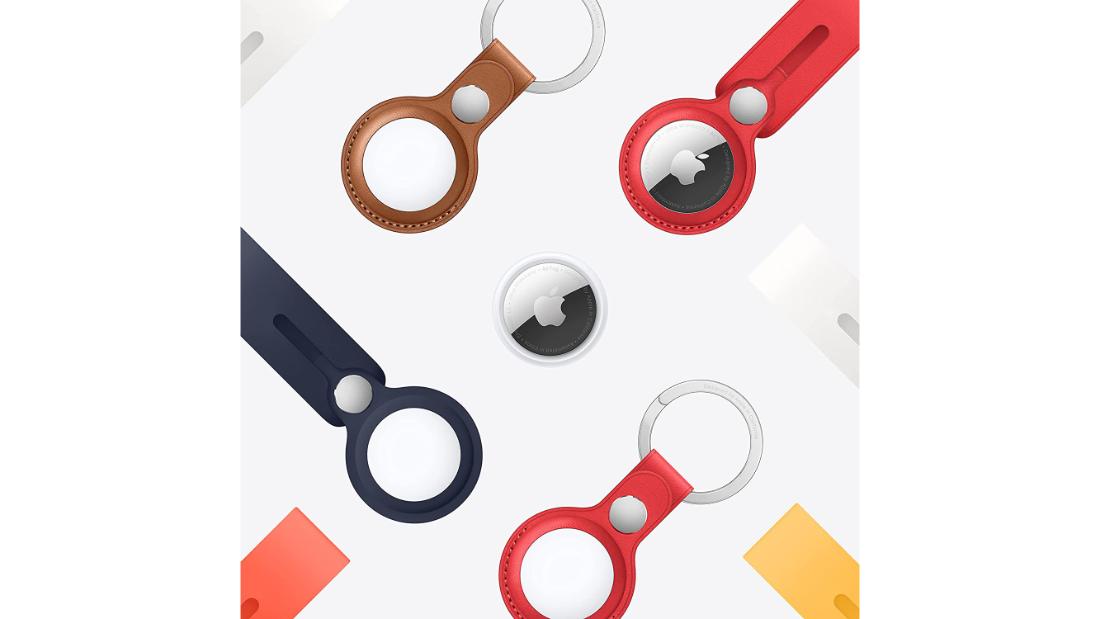 ---
Apple igen verdens bedst sælgende mobilproducent
---
Tech-stifter indrykker helsides annonce i NY Times: Kalder beta-testere af Teslas Full Self-Driving for "Crash Test Dummies"
---