Rapport: Apples første headset er forsinket
Problemer med overophedning, kameraer og software skyder angiveligt præsentation og lancering af Apples første AR/VR hardware.
---

1. Gurman: Apples headset forsinket
Apple-hofreporter og Bloomberg-journalist Mark Gurman har endnu engang nye informationer om Apples kommende headset — denne gang af mere negativ karakter.
Ifølge Gurmans oplysninger er Apple rendt ind i problemer, der betyder, at både offentliggørelsen og udgivelsen af headsettet bliver udskudt.
Grunden er angiveligt udfordringer med overophedning af det nye device, og problemer relateret til både kameraer og software.
Ifølge Gurmans unavngivne kilder er det stadigvæk ambitionen at præsentationen af brillen vil blive i 2022 men næppe som planlagt ved den årlige udviklerkonference WWDC, som bliver afholdt i juni. Det kan dog blive nødvendigt at skyde præsentationen helt til 2023.
Selve produktet vil i hvert fald tidligst blive sat til salg i 2023, fortæller Gurmans kilder.
Bloomberg-journalisten oplyser endvidere, at der nu er mere end 2.000 mennesker, der arbejder på Apples AR og VR hardware i en afdeling, der går under navnet Technology Development Group.
Afdelingen har dog måtte se en række medarbejdere forlade projektet, til fordel for Meta.
Det har fået Apple til at tilbyde ledende medarbejdere beløb på over 1 million kroner i form af en aktie-bonus, som bliver udløst, hvis de bliver hos Apple i en længere periode.
---

2. Googles danske chef stopper
Vi vender snuden hjemad, med det der vel kan kaldes et telegram.
Google oplyser, at firmaets danske direktør, Malou Aamund, stopper ved udgangen af september.
Her vil Aamund, der har været administrerende direktør i Google Danmark siden 2016, hellige sig en fuldtids bestyrelseskarriere.
Malou Aamund, der tidligere har arbejdet for både Microsoft og IBM, skal i sin sidste periode hos Google selv hjælpe til med at finde sin afløser.
---

3. Storbritannien planlægger PR-angreb mod end-to-end kryptering
Mens mange ser end-to-end kryptering som en essentiel beskyttelse af vores ret til privat kommunikation, så har myndighederne i Storbritannien gennem længere tid anskuet den stærkt krypterede beskyttelse som det onde selv.
Nu er det britiske indenrigsministerium på vej med en PR-kampagne, der har til formål at forsøge at gøre befolkningen vrede over den krypterede kommunikation — og særligt at vende deres vrede mod Facebook, der snart vil end-to-end kryptere kommunikationen i Messenger.
Mediet Rolling Stone har fået adgang til dokumenter, der beskriver kampagnen, som myndighederne har betalt et højt profileret reklamefirma for at udvikle.
I en af videoerne i kampagnen, ser man en voksen og et barn i en glasboks, hvor den voksne kigger på barnet med et ubehageligt blik. Herefter skifter glasset i boksen farve, så man ikke længere kan se, hvad der sker inde i boksen.
På den måde forsøger de britiske myndigheder at tegne et billede af, at end-to-end kryptering er til skade for børn og en beskyttelse af pædofile.
Samtidig planlægger myndighederne at placere en digital tæller på en offentlig plads i Storbritannien, som skal tælle op til 14 millioner på 24 timer. Det er det antal af sager om børn, der bliver misbrugt, som myndighederne mener, at en øget end-to-end kryptering vil føre med sig.
Kampagnen vil også søge at aktivere briterne til at skrive "direkte" til Mark Zuckerberg, ved at ændre deres Facebook-status.
Afsløringen af kampagnen har allerede fået privatlivsgrupper til at planlægge modkampagner og har fået fortalere for end-to-end kryptering til at reagere:
- Indenrigsministeriets skræmmekampagne er lige så uvederhæftig, som den er farlig. Uden stærk kryptering er børn mere sårbare online end nogensinde før. Kryptering beskytter personlig sikkerhed og national sikkerhed ... dét, regeringen påstår sætter alle i fare, siger Robin Wilton, fra organisationen Internet Society til Rolling Stone.
---

4. Metas VR-forretning skal undersøges for konkurrenceforvridning
Der er travlt hos den juridiske afdeling i Mark Zuckerbergs firma, der som bekendt nu hedder Meta Platforms Inc.
I sidste uge fik de amerikanske myndigheder grønt lys til at fortsætte en antitrust-sag, som i yderste konsekvens kan lede til, at Meta skal frasælge Instagram og WhatsApp.
Men nu har konkurrencemyndigheden FTC også kastet sig over Metas metaverse-forretning, herunder Oculus-brillen og de apps, der kører på firmaets VR-headset.
FTC og de øverst juridiske ansvarlige i flere stater, vil således kigge på, om Meta dræber konkurrencen på markedet, ved at sælge Oculus Quest 2 billigere end hvad brillen burde koste, for på den måde at lokke kunder i butikken og gøre det tæt på umuligt for andre firmaer at matche deres pris.
Samtidig har myndighederne ifølge Bloomberg allerede taget kontakt til en række udviklere, der producerer apps til Metas appbutik, Oculus Quest Store.
Flere udviklere fortæller, at Meta kopierer nogle af deres mest succesfulde features og tilføjer dem til deres egenudviklede apps.
Myndighederne vil ifølge rapporten også kaste et blik på Metas opkøb af VR-fitness-appen Supernatural, som Meta købte for 400 millioner dollars sidste år.
Supernatural er en af de mest populære apps på Oculus Quest. Det ved Meta naturligvis alt om, da de har detaljerede data om, hvilke apps der bliver brugt mest.
Hvis der er hold i sagen, minder den til forveksling om antitrust-sagen vedrørende Facebooks køb af blandt andet Instagram i 2012, hvor Facebook bliver beskyldt for at eliminere konkurrenterne ved enten at opkøbe dem eller kopiere dem.
E-mails, der blev offentliggjort i forbindelse med den ovennævnte antitrust-sag, viste, at Instagram var under voldsomt pres for at sælge appen til Mark Zuckerberg, hvis den sociale foto-app ville undgå, at Facebook selv udviklede en kopi-app, der potentielt kunne koste Instagram livet.
---

5. Apple åbner for app-betalinger udenom egen betalingsløsning i Holland
Det er efterhånden som at være deltager i et maratonløb, at følge med i føljetonen om Apple og Googles kommission på salg af apps i deres respektive butikker.
De to firmaer har for nyligt rettet ind efter ny lovgivning i Sydkorea, som kræver at der skal være frit valg af betalingsudbyder. Næste stop på turen er Holland.
Her har konkurrencemyndighederne netop pålagt Apple at dating-apps skal kunne tage i mod betalinger udenom Apples betalingsløsning.
Selvom Apple har anket afgørelsen, har det amerikanske firma måtte rette ind, indtil ankesagen er afgjort.
Det betyder, at appudviklere af dating-apps i Holland nu kan vælge to alternative betalingsmodeller.
De kan enten dirigere kunderne over til deres egen hjemmeside og tage imod betaling der. Eller de kan implementere en tredjeparts betalingsløsning direkte i appen, på samme måde som det er tilfældet i Sydkorea.
Ligesom i Sydkorea bliver det dog ikke en gratis omgang at lade betalingerne smutte udenom Apple.
Den amerikansk mastodont vil nemlig stadig tage sig betalt i form af en kommission på køb og abonnementer på apps, der bliver foretaget udenom Apples eget betalingssystem.
Hvad det kommer til at koste, har Apple ikke meldt ud endnu. Firmaet skriver på sin hjemmeside, at de snart vender tilbage med denne ret centrale oplysning.
For at gøre det hele endnu mere besværligt for de appudviklere, der gerne vil benytte en af de to alternative betalingsmuligheder, skal de uploade en speciel udgave af deres app, som kun kan bruges i den hollandske App Store.
Grunden til, at der kun er tale om dating-apps, er, at de hollandske myndigheder valgte at begrænse spørgsmålet om, hvorvidt Apple overtræder konkurrencelovgivningen, til en specifik klage fra dating-app branchen — heriblandt Match Group, som ejer Tinder.
---
LINKS TIL LÆSEHESTE
Den bedst betalte kvindelige YouTuber er… 7 år gammel
---
Viborg venter stadig på gratis overskudsvarme fra Apples datacenter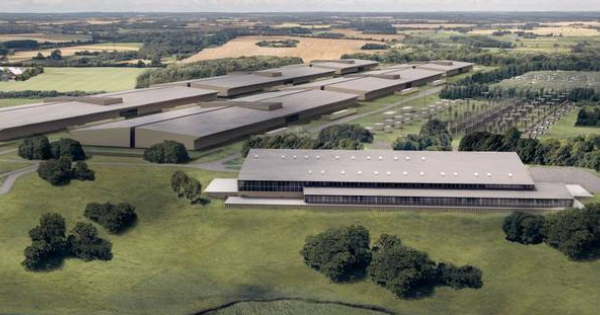 ---
Rapport: Nordkorea har hacket sig til 400 millioner dollars i kryptovaluta i 2021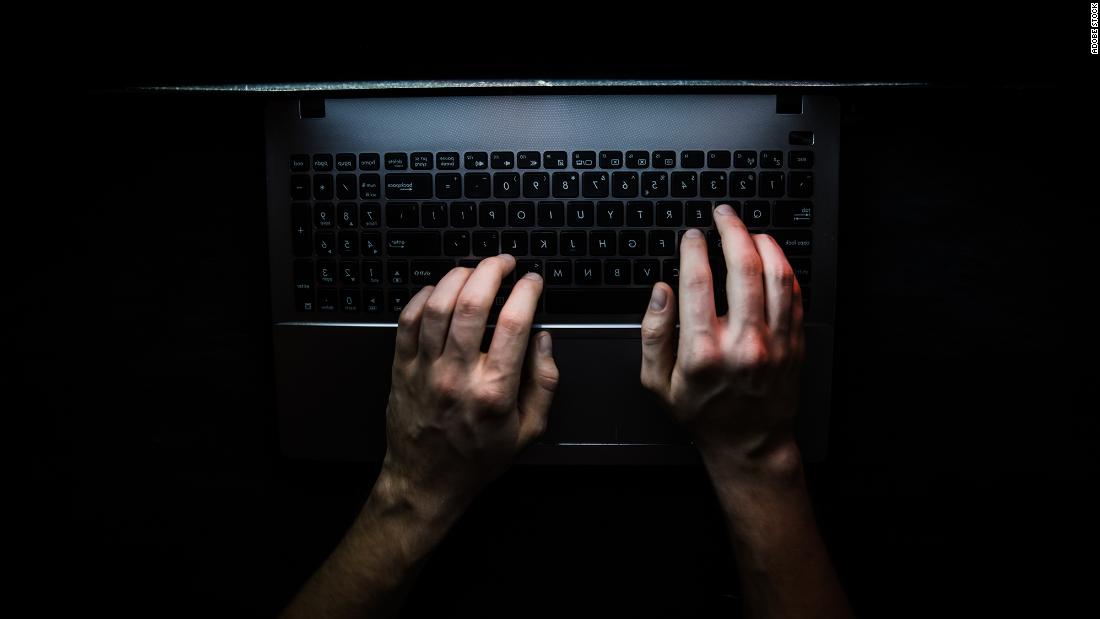 ---
Airbag udenpå bilen: Tredje udgave af Nuros førerløse madleverings-varevogn øger sikkerheden med særligt pude-design
---
Google må ikke længere styre volumen på Sonos højttaler-grupper efter tabt retssag: Men andre Android-producenter kan nemt aktivere funktionen
---