Det er bedre at reparere end at smide ud
Den nye bærbar fra firmaet Frameworks er konstrueret som byggeklodser, der skal gøre det nemt at opgradere og reparere den. Derudover har vi nyheder og links om alt fra høretab til datadreven nødhjælp.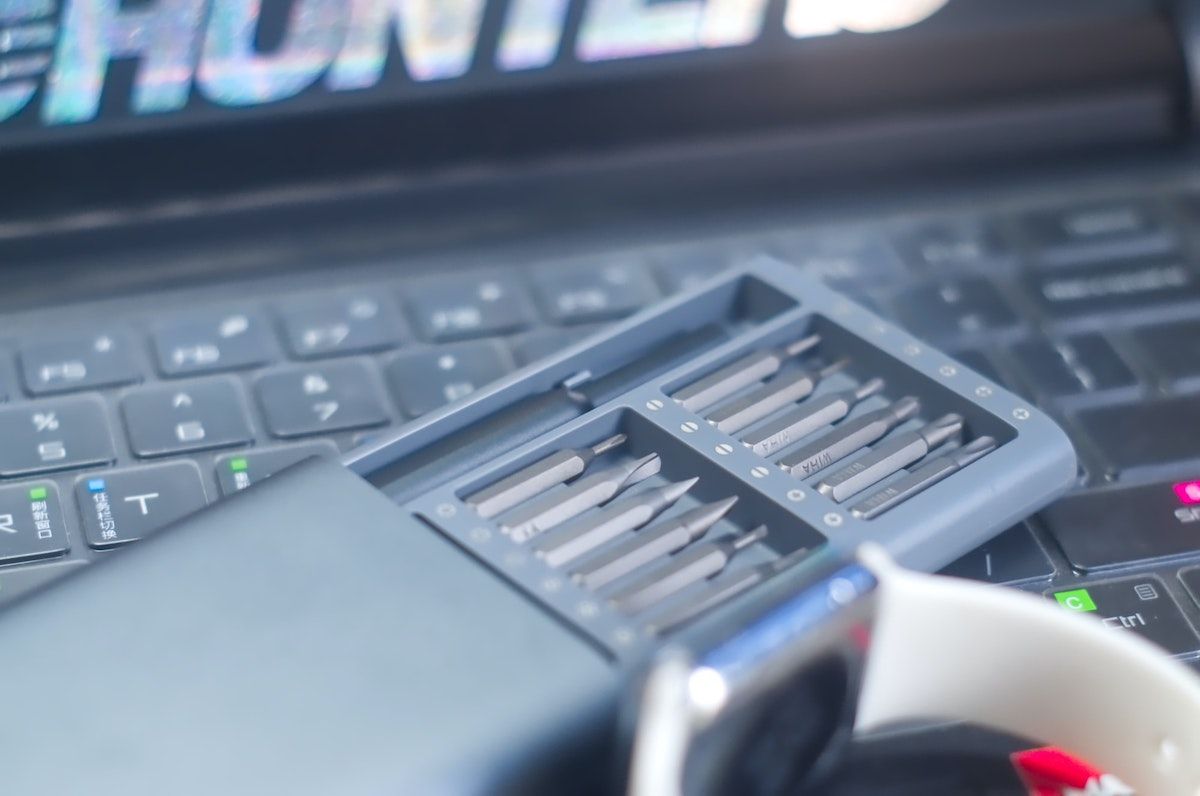 Byggesæt-bærbar: Det er bedre at opgradere og reparere end at smide ud
Der var engang, hvor det var helt normalt at opgradere sin computer med mere RAM eller ny harddisk. Men med skrumpende maskiner og mere avancerede komponenter er det blevet sværere og sværere.
Det vil folkene fra Framework gerne gøre noget ved, og de fremviste for nylig deres første såkaldt modulære laptop-design.
Umiddelbart ligner det en helt almindelig moderne bærbar computer, med den allestedsnærværende aluminium-skal, en 13-tommer skærm og så videre, og Framework Laptop har også normale (men anstændige) specifikationer, med en Intel-processor, op til 64 GB RAM og Wi-Fi 6E.
Men det spændende ved maskinen – der dog først kommer til salg i løbet af sommeren – er, at den fra starten er bygget, så man kan skifte så godt som alle dele af computeren.
Allerede når man bestiller den bærbare kan man vælge mellem forskellige port-moduler (USB C, HDMI, MicroSD, etc). Men skulle man senere ønske at opgradere, eller hvis noget går i stykker, så kan man bare bestille nye komponenter – uanset om det er tastatur, harddisk, skærm eller andre dele af den bærbare.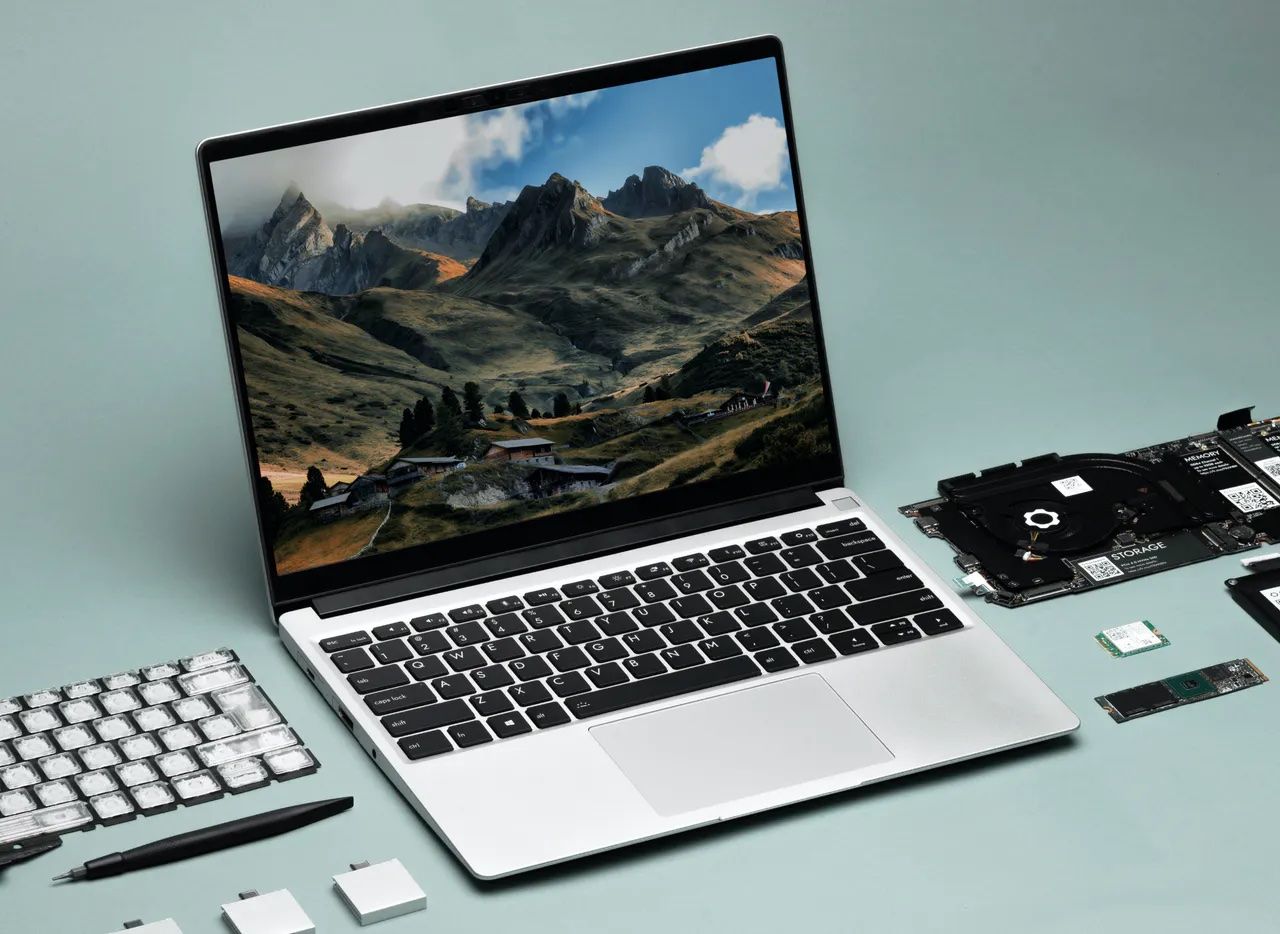 Og det kræver hverken et støvfrit laboratorium eller en større ingeniøreksamen at skifte moduler, lover Framework, som oven i købet lægger en skruetrækker med i kassen, når man køber deres computer.
Framework-maskinen kommer med Windows 10, men man kan jo også vælge at installere en Linux-distribution, som de skriver.
(Vi må dog lige understrege, at der altså er tale om en tidlig præsentation fra Framework, og det er ikke til at sige, om den modulære bærbare kommer til at leve op til alle løfterne).
Der findes naturligvis andre computere, hvor man kan skifte komponenter, og med stationære computere er det ofte væsentlig nemmere selv at bygge dem eller udskifte delene henad vejen.
Men det spændende er altså, at Framework fra starten har haft som mål at lave en modulær computer, som både kan tilpasses under købet, opgraderes og reparereres.
Og det er særlig aktuelt i EU i disse dage.
Forleden trådte EUs opdaterede Ecodesign-regler i kraft, som betyder, at en række elektriske apparater fremover skal produceres, så de holder længere og er nemmere at reparere, til gavn ikke mindst for klimaet.
Det er absolut positivt, og fik blandt andet BBC til at lave en ret hyggelig artikel om en svensk familie og deres vaskemaskine-reparation. Men som folkene bag sitet Right to Repair Europe påpeger, så er vi slet ikke i mål endnu.
Blandt andet er hverken smartphones eller bærbare computere omfattet af reglerne, og der er masser af forbehold, begrænsninger og øvrige udfordringer med fx at skaffe reservedele eller manualer til de maskiner, man gerne vil reparere.
Dét kan man jo så håbe, at der bliver lavet om på, og som nævnt er Framework-computeren et interessant bud på en del af en løsning.
Kigger man på mobilerne er det i øvrigt lige så tyndt. I 2016 lukkede Google deres bud på udviklingen af en modulopbygget mobil, det såkaldte Project Ara, og siden er udviklingen primært gået i retning af ekstremt kompakte mobiler, der ikke kan opgraderes, og som er limet sammen, så kun fagfolk kan reparere dem.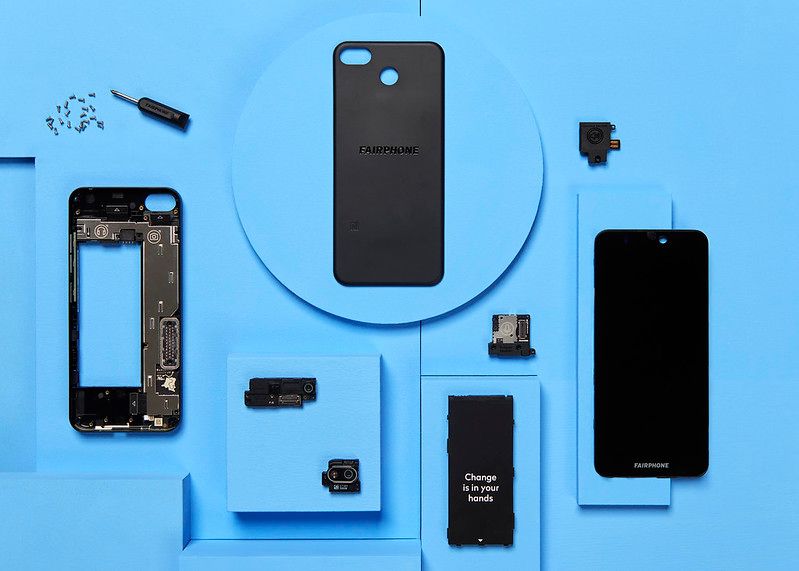 Vi har dog i en årrække haft hollandske Fairphones bud på en delvist modulær Android-telefon, hvor man fx kan købe et opgraderet kamera uden at skifte hele telefonen, men det er ikke for alvor blevet et hit hos den almindelige forbruger.
Vi krydser fingre og håber at de store computer- og mobilproducenter (gen-)finder lysten til at lave grej, som det er nemmere at give en lang levetid.
BONUS:
Hvis man vil læse mere om vores elektroniske dimsers klimakonsekvenser, så har en række forskere fra bla. Harvard forsøgt at lave en vurdering af CO2-aftrykket fra både mikrochips og datacentre.
Den fulde videnskabelige artikel kan hentes her (pdf).
---

1. Storrumskontor i Virtual Reality og meget mere fra Microsofts årlige Ignite-event
Det er igen blevet tid til den årlige udgave af Microsoft Ignite, hvor techgiganten løfter sløret for dusinvis af både små og store nyheder, fra faneblade i browseren til gennemgribende gentænkning af vores måde at arbejde sammen på.
Og det er – næppe overraskende i disse tider – især det sidste, der har trukket opmærksomhed.
Microsoft fremviste en tidlig version af Microsoft Mesh, en slags Virtual Reality-version af samarbejdsappen Teams, som mange sikkert har tilbragt utallige timer i det seneste års tid.
Ideen er baseret på det, som Microsoft kalder Mixed Reality — en kombination af computerskabte, virtuelle elementer og så de fysiske omgivelser man befinder sig i. (Det kaldes også Augmented Reality, men i denne form foretrækker Microsoft altså "Mixed Reality").
Mødedeltagerne medvirker som avatarer, altså 3D-figurer, og alle kan i fællesskab "røre" og manipulere de virtuelle genstande som findes i det fælles virtuelle rum.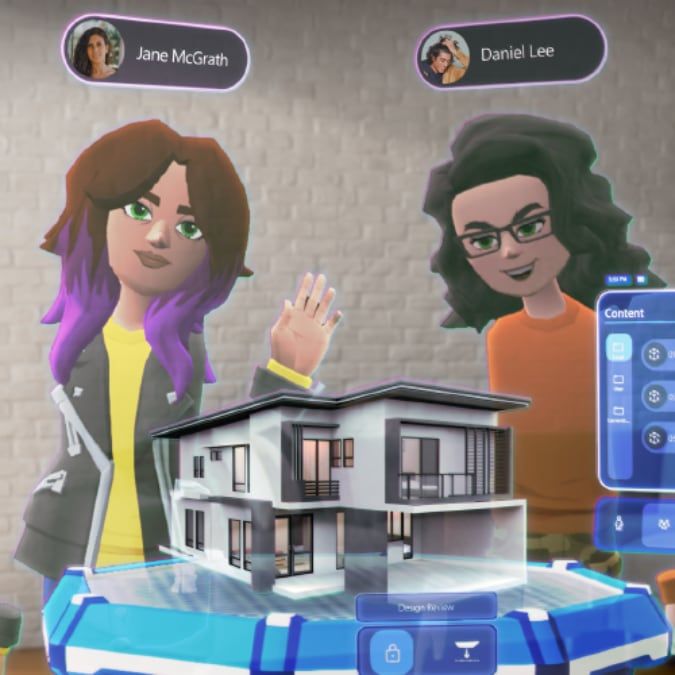 Det kan fx bruges til at designe objekter i fællesskab, eller "bare" at have et mere dynamisk møde end at sidde foran en skærm og et webcam.
Mesh kræver at mødedeltagerne er iført et VR-headset, så de både kan se avatarerne, de virtuelle genstande og de fysiske omgivelser den enkelte befinder sig i. Foreløbig har Microsoft fremvist Mesh på deres eget HoloLens 2-headset, men ideen er, at det skal kunne bruges på en lang række andre apparater, inklusive mobiltelefoner og computere (som jo så får begrænset udnyttelse af VR-elementerne).
Du kommer dog næppe til at afholde dit næste møde i Mesh, som foreløbig kun er tilgængelig i en preview-version.
Det er i øvrigt interessant at se, hvor forskellige modtagelsen af Mesh har været.  The Verge-journalisten Tom Warren er forsigtigt optimisk og havde en sjov oplevelse i Mesh, mens Techradar nærmest ser det som apokalypsens snarlige komme, hvor vi allesammen bliver techgigantens fjernkontrollerede headset-slaver...
BONUS:
Microsoft laver en kæmpe, webbaseret "Book of News" fra Ignite, hvis man har lyst til at grave dybt ned i alt det nye, fra Azureplatformen over AI-satsninger til business-sikkerhed.
---

2. Skru ned!
Nyt Apple-studie viser, at 25 procent af deltagerne overskrider WHOs daglige grænse for, hvor meget lyd vi maksimalt bør høre, og hvor højt. Det gælder både musik og podcasts vi selv vælger, og lyd og støj fra omgivelserne.
I de senere år har Apple i samarbejde med blandt andet hospitaler og universiteter kørt en række forskningsprojekter, der udnytter data fra både iPhones og Apple Watch til at samle information om især brugernes sundhed. I Apples Hearing Study er det altså vores hørelse, der er i fokus.
Tusindvis af deltagere har via Research-appen på deres iPhone delt data om deres lytning af musik og anden lyd, som så er blevet analyseret af Apple og University of Michigan School of Public Health.
Udover at vise at en fjerdedel af brugerne altså er i risiko for høreskade, fordi de lytter for meget og for højt, så viste tallene også, at hele 50 procent af deltagerne arbejdede i et støjfyldt miljø, også med potentiel helbredsrisiko.
Blandt deltagerne i studiet var 10 procent allerede diagnosticeret med en eller anden form for høretab, men de analyserede data indikerede også, at dobbelt så mange faktisk har en hørenedsættelse i forhold til WHOs standarder.
Husk at passe på dine ører!
---

3. Skal Wolt erstattes af Volt? Strøm-udbringning er det nye gig-job
Der har været meget fokus på såkaldte gig-jobs som takeaway og Uber-kørsel, men måske bliver batterier og elbilopladning det næste?
Der findes i hvert fald firmaer som SparkCharge, der basalt set sender en ansat ud med et mobil kæmpebatteri og oplader din elbil, hvis du er kørt tør et sted, hvor der ikke er et stik i nærheden.
Man kan så selv vælge, om man skal have et boost der svarer til 50 eller 100 miles kørsel i sin elbil, og det koster cirka 50 cent (omkring 3-4 kroner) per mile.
Foreløbig findes SparkCharge kun i udvalgte byer i USA, men firmaet har lige fået en stor ny investering fra Shark Tank-kändissen Mark Cuban, og er igang med at udvide.
SparkCharge arbejder primært sammen med etablerede bilservice-firmaer, der så kan tilbyde opladning ved siden af dækskift og alt det andet.
Der findes andre firmaer med lignende løsninger, men i takt med at batterierne bliver mindre, lettere og kraftigere kommer vi måske også til at se mere agil strømudbringning i fremtiden?
Jeg kan i hvert fald godt se for mig, at man drøner omkring i byen med et batteri i sin ladcykel og giver de strandede bilister et par ekstra kilometers kørsel...
---
LINKS TIL LÆSEHESTE
Privatlivskaos i lytteapp. Du kan godt tjekke ud, men du slipper aldrig ud af Klubhuset – det er ekstremt svært at slette sin Clubhouse-konto.
---
Data-drevet nødhjælp. Sådan bruger World Food Programme teknologi i jagten på hurtigere og mere effektiv indsats ved hungersnød.
---
LIDAR-geni. The Verge har talt med den 25-årige iværksætter, der vil bygge fremtidens selvkørende biler.
---
"Hvorfor sker der ikke noget?!" Sådan fungerer statusbaren ved installation og opdatering af software på din computer.
---
Firser-spil træner AI. Platformspil fra 1980'erne har udfordret den kunstige intelligens, men nu har AI'erne lært at vinde.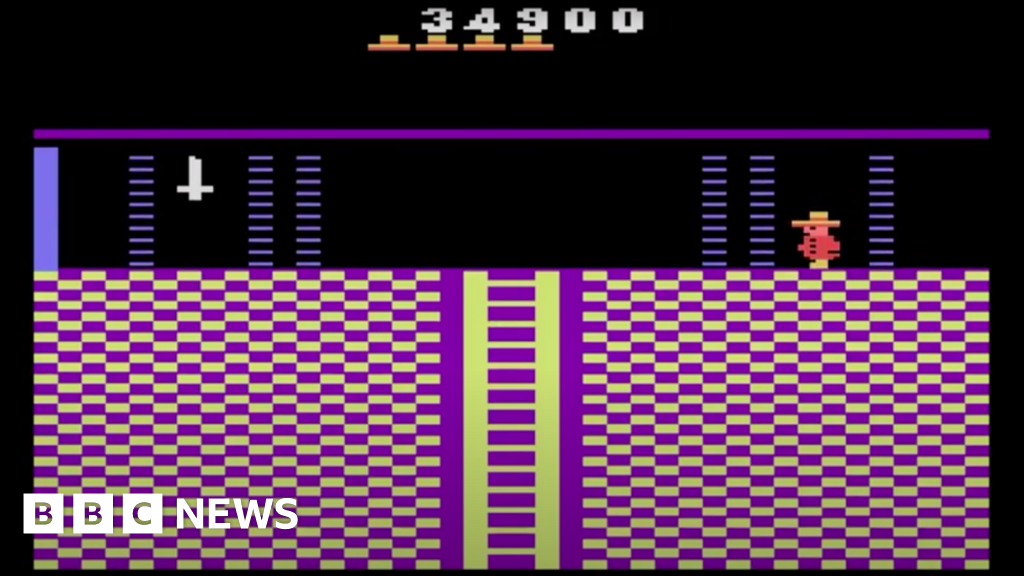 ---