Sandt eller falsk? Siger Google farvel til persontracking på internettet?
Vi kigger Googles påstand efter i sømmene og ser på, hvad det i virkeligheden er, de pønser på at ændre.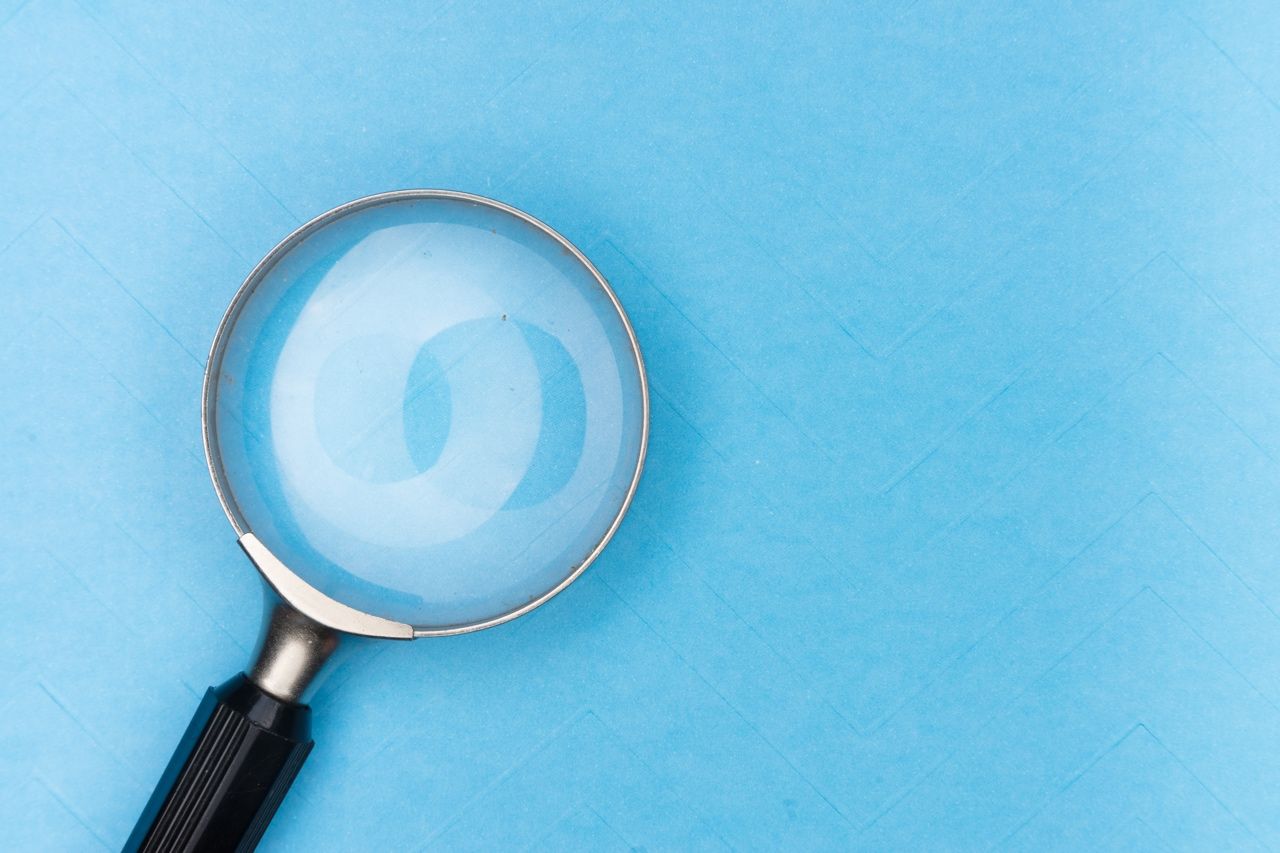 ---

---
Google siger de vinker farvel til persontracking på internettet: Men er det sandt? Og hvad betyder det?
Jeg må ærligt indrømme, at jeg har haft svært ved helt at beslutte mig for hvor stor denne her nyhed er, og om man skal være begejstret eller passe på ikke at blive snydt, eller måske blot være forsigtig optimist.
Men i hvert fald har Google i Danmark sendt følgende ud til os journalister: "Google vinker farvel til persontracking på internettet".
Og det lyder jo umiddelbart som en ret stor og positiv deal — men er måske også strammet lige i overkanten.
Googles plan er at droppe brugen af tredjepartscookies og tredjepartsdata i HELE deres annonceforretning. Dermed følger Google i fodsporene på sit eget arbejde med at droppe tredjeparts-cookies i Chrome-browseren, som vi tidligere er gået i detaljer med.
Så nyheden er — som vi udleder det — at Google fra 2022 ikke længere vil benytte den stærkt privatlivs-intimiderende teknologi i nogle af deres produkter, hvor data om den enkelte bruger indsamles på tværs af hele nettet og gemmes i en samlet profil.
Det betyder ikke, at firmaet ikke vil indsamle data om dig. Google vil stadig bruge alle de data, du giver dem direkte, når du bruger deres produkter — det der kaldes førstepartsdata. Men de vil altså ikke indirekte følge så godt som hver eneste bevægelse, du ellers foretager dig på nettet, som de hidtil har gjort.
I blogindlægget lyder det (oversat) således:
- I dag siger vi eksplicit, at når tredjepartscookies er udfaset, vil vi ikke bygge alternative identifiers til at spore enkeltpersoner, når de surfer på nettet, og vi vil heller ikke bruge dem i vores produkter, skriver David Temkin, som har titlen Director of Product Management, Ads Privacy and Trust.
Google vil derimod blandt andet overgå til en annoncemodel, hvor de indsamler mere anonymiserede data (som bliver behandlet på dit lokale device), hvor du bliver grupperet i en såkaldt FLoC, med andre brugere der ligner dig, men uden at annoncøren eller Google specifikt kan se, at du indgår i gruppen.
Det er jo på mange måder et skridt frem, selvom der også er udfordringer med den nye teknologi (fx at man ikke har nogen kontrol med hvilken FLoC, Googles system putter en i, og at man ikke kan slippe ud af sin FLoC, hvis man ønsker det).
Dog er der i blogindlægget en helt eklatant mangel på historisk ansvarsbevidsthed i forhold til, hvordan vi overhovedet er endt i denne situation. I mine øre klinger det meget hult, når David Temkin skriver følgende:
"Folk bør ikke være nødt til at acceptere at blive sporet over hele nettet for at få fordelene ved relevante reklamer. Og annoncører behøver ikke at spore individuelle forbrugere på nettet for at få fordelene ved digitale reklamer".
Med andre ord: fordi Google nu har fundet en løsning, så de kan tjene lige så mange penge på annoncer, som de hidtil har gjort, så skal folk ikke længere acceptere den forretningsmodel — overvågningskapitalisme — som Google har introduceret og som en række andre firmaer har adopteret.
David Temkin beskriver selv det privatlivsrod, Google har været med til at skabe, således:
- I takt med at vores branche har stræbt efter at levere relevante annoncer til forbrugere på nettet, har det spredt individuelle brugerdata på tværs af tusinder af virksomheder, typisk indsamlet gennem tredjepartscookies.
- Dette har ledt til en nedbrydning af tilliden: 72% af befolkningen føler, at næsten alt de gør online spores af annoncører, teknologivirksomheder eller andre virksomheder, og 81% siger, at de potentielle risici de står over for på grund af dataindsamling er større end fordelene, skriver han med henvisning til en undersøgelse foretaget af Pew Research Center.
Med andre ord, Google har været med til at sprede brugerens data på tværs af tusindvis af virksomheder og nedbryde brugernes tillid — og folk er dødtrætte af at blive tracket.
Men det er åbenbart noget, der, allerede inden Google har udfaset teknologien, hører en glemt fortid til. For der er altså ikke et øje tørt i blogindlægget:
- At fastholde et åbent og tilgængeligt internet for alle kræver, at vi alle gør mere for at beskytte privatlivets fred — og det betyder afslutningen ikke kun på tredjepartscookies, men også på enhver teknologi, der bruges til at spore mennesker individuelt, når de surfer på nettet.
Spørgsmålet er så, hvorfor Google pludselig er kommet til denne konklusion.
Udover at de nu har fundet en ny metode, der kan levere (næsten) lige så relevante annoncer, så er der også fra politisk side kommet langt større fokus på den voldsomme dataindsamling, hvilket Google også selv nævner — måske i et forsøg på at overtale andre firmaer til at gå samme vej som dem selv.
For selvom Google er meget markant, når det drejer sig om annoncering, så er der jo andre firmaer derude (fx Facebook), som stadig ser tredjeparts-cookie og -dataindsamling, som helt essentiel for deres forretning. Så selvom Google nu vil ændre sin tilgang, er det ikke det samme som at vi kan vinke farvel til indsamling af tredjeparts data.
Nogen der naturligvis har været stærkt bekymrede over Googles tiltag, er reklamebranchen. Men også her begynder der at lyde nye toner.
- På en måde mister du evnen til at tracke og måle adfærd, som vi har været vant til, siger George Popstefanov, administrerende direktør for det digitale reklamebureau PMG, til Wall Street Journal, men ser dog alligevel lys for enden af tunnelen:
- Jeg tror, at vores evne til at tracke og måle vil ændre sig, men jeg tror ikke, den bliver værre.
Andre i reklamebranchen er dog langt mindre begejstrede, og ser det som et nyt træk fra Googles side, hvorpå de kan få endnu større kontrol med annoncemarkedet end tidligere.
Techlivs take på sagen:
Her fra Techliv-redaktionens side er vi forsigtigt optimistiske. Blot fordi man som Google er en del af problemet, kan man sagtens være en del af løsningen.
Internettet er stadig voldsomt afhængig af annoncer, selvom det i mange henseender ville være dejligt, hvis det ikke var sådan.
Men hvis der kan findes en model, hvor færre personlige data bliver delt mellem techgiganter og lyssky data-brokers, så er det selvfølgelig et skridt i den rigtige retning, også selvom det blot er et lille skridt.
Men lad det nu lige blive 2022 først, så vi bedre kan forstå, hvad der i virkeligheden kommer til at ske — og ikke mindst se hvad politikerne har tænkt sig at gøre for at værne om borgernes privatliv, så beslutningen ikke alene ligger hos tech- og databroker-firmaerne.
Til syvende og sidst er det politikernes ansvar.
---

1. Ny søgemaskine: Brave på trapperne med privatlivsfokuseret Google-konkurrent
Vi bliver lidt i privatlivsland, hvor Google nu kan sige goddag til en ny udfordrer.
Brave, der nok er mest kendt for den stærkt privatlivsorienterede browser af samme navn, har nemlig annonceret at de er på trapperne med deres egen søgemaskine.
Nu findes der jo allerede flere privatlivsorienterede søgemaskiner — fx DuckDuckGo, Qwant og Startpage — men Brave har et par nye tricks i ærmet. Blandt andet vil de mod betaling tilbyde en helt reklamefri søgemaskine.
Gratisudgaven vil stadig være reklamefinansieret, men Brave indsamler ikke data om brugerne, og kan dermed heller ikke dele data om dem med tredjepart.
Det måske mest radikale ved Braves søgemaskine er, at de vil bygge den fra bunden selv. De fleste andre søgemaskine-alternativer er faktisk baseret på en af de store søgemaskiner — typisk Google eller Bing — hvortil der bliver fremsendt en anonym søgeforespørgsel.
Brave har dog ikke sat nogen dato på, hvornår de lancerer, men man kan skrive sig op på en venteliste, hvis man vel at mærke vil betro Brave sin emailadresse.
Hvis du vil have et indblik i, hvordan Brave forestiller sig at indeksere indhold fra nettet på en ny og alternativ måde, så kan deres akademiske rapport læses her.
---

2. Facebooks tilsynsråd vil se selve algoritmen efter i sømmene
Facebooks Tilsynsråd, som i nogle medier omtales som Facebooks højesteret, er næsten kun lige gået i gang med arbejdet med at vurdere klager over det sociale medie.
Men ifølge Alan Rusbridger, tidligere mangeårig chefredaktør for the Guardian og et af Tilsynsrådets foreløbigt 20 medlemmer, så er der allerede klare tegn på, at rådets opgave ikke kan klares ved blot at sige ja eller nej til enkeltstående sager.
Rusbridger har netop fortalt det britiske parlaments kommunikations- og digitaludvalg, at Tilsynsrådet på et tidspunkt vil bede Facebook om at få lov til at se selve algoritmen bag det sociale medie efter i sømmene.
- Vi er allerede en smule frustrerede over bare at sige "tag det ned" eller "lad det forblive oppe", siger Rusbridger om de færre end 10 sager, Tilsynsrådet foreløbigt har behandlet.
Rusbridger vil have mulighed for at gå langt mere i detaljer med, hvordan Facebook fungerer.
- Hvad sker der, hvis du ønsker at gøre noget mindre viralt? Hvad sker der, hvis du ikke ønsker at udelukke nogen på livstid — uden at kommentere på nogen højtprofilerede aktuelle sager — men ønsker at lægge dem i en 'synder-æske', så hvis de opfører sig forkert igen, kan du smide dem ud?
- Dette er ting, som Tilsynrådet måske på sigt vil spørge Facebook om [og] jeg er sikker på, vi på et tidspunkt vil bede om at kunne se på algoritmen, hvad det end betyder. Om vi forstår den, når vi ser den, er en anden sag, siger Alan Rusbridger.
Af selvsamme årsag mener den tidligere Guardian-chefredaktør, at der er behov for andre kompetencer blandt de næste 20 personer, der skal udvælges til Tilsynsrådet.
- Jeg mener, vi har brug for flere teknologifolk i Tilsynsrådet, der kan give os  rådgivning, uafhængigt fra Facebook. For det bliver en meget vanskelig ting at forstå, hvordan denne kunstige intelligens fungerer, siger Rusbridger.
Tilsynsrådets første højtprofilerede afgørelse bliver som bekendt beslutningen om, hvorvidt Donald Trump igen skal have adgang til sin Facebook-konto, eller om han bliver udelukket for altid.
---

LINKS TIL LÆSEHESTE
Lige ved og næsten: SpaceX's Starship-raket lander perfekt på jorden — og eksploderer
---
Hurtigste bilopladning? Ny Hyundai Ioniq lader med voldsom fart
---
10 kilometer under havets overflade: Forskere tester blød svømmerobot i Marianergraven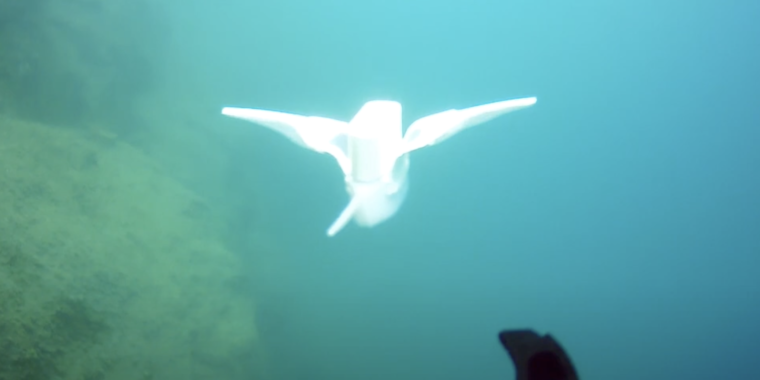 ---
Krypto: Amazon Web Services understøtter nu Ethereum blockchain
---
Deep fakes: Super troværdige falske Tom Cruise-videoer spreder sig hastigt på TikTok
---
Det sociale medie Parler dropper monopol-sagsanslæg mod Amazon… men sagsøger techgiganten igen
---
---