Direktør for fjernarbejde: Ny jobtitel indvarsler kæmpe skift i arbejdsformer
Facebook er ved at hyre en direktør for fjernarbejde — mange andre firmaer følger formentlig snart efter.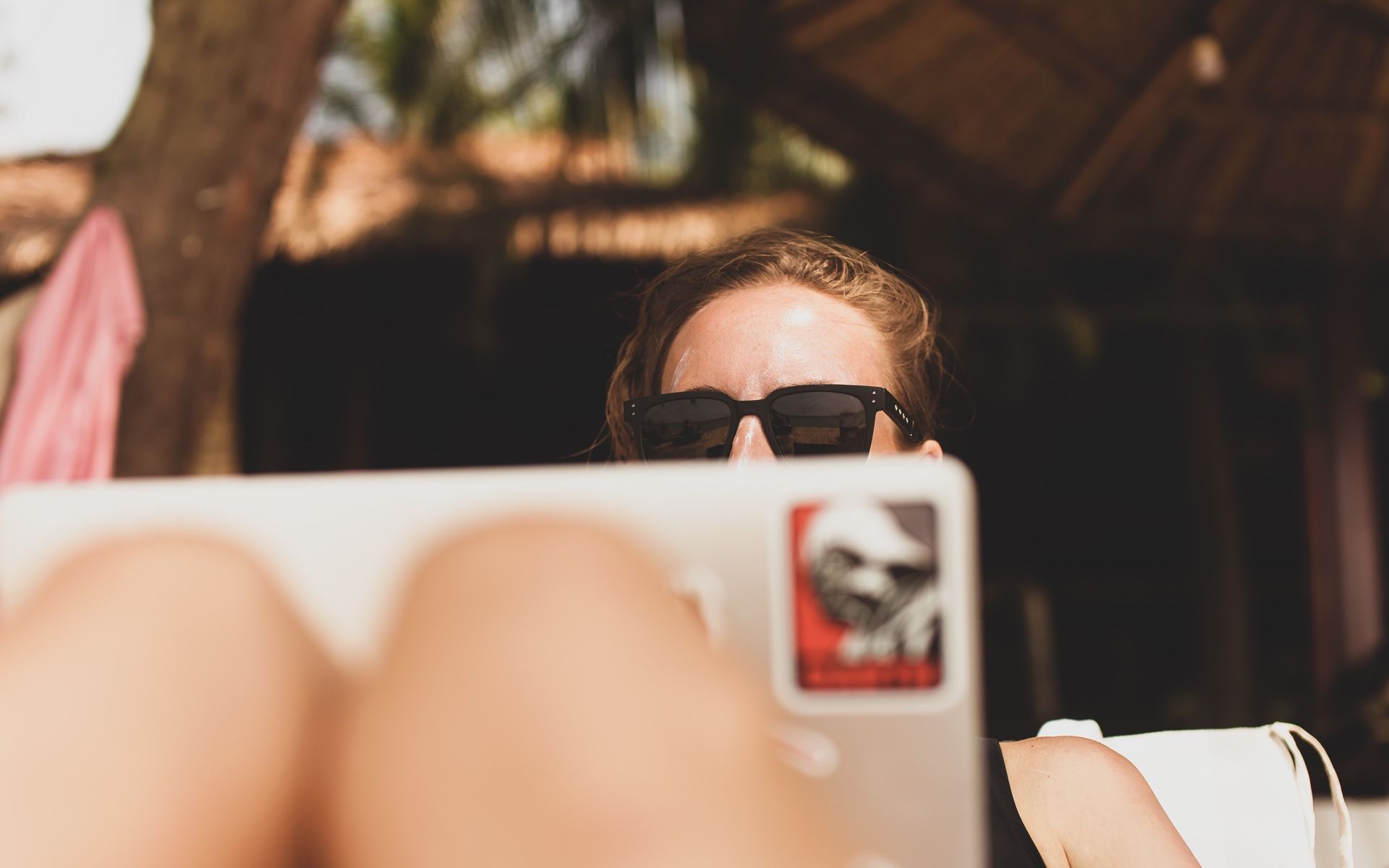 ---

1. Direktør for ansatte der arbejder hjemmefra: Ny jobtitel indvarsler kæmpe skift i arbejdsformer
Covid-19 vil formentlig for altid vende op og ned på tanken om, hvad en arbejdsplads er, og hvor vigtigt det er at møde ind på kontoret.
Facebook har netop haft et jobopslag ude, hvor de leder efter en "director of remote work" — altså en direktør for folk der arbejder hjemmefra eller på anden vis per distance.
I jobopslaget lyder det blandt andet, at:
"Direktøren for fjernarbejde vil være en strategisk tænker, der forstår distribuerede og virtuelle teams, en enestående relationsbygger og en forandringsagent".
Ansættelsen af en den nye remote-direktør falder fint i tråd med Mark Zuckerbergs udmelding tidligere i år, hvor han sagde, at han forventede at op mod 50 procent af alle firmaets ansatte ville arbejde per distance indenfor 5-10 år.
Facebook er dog langt fra det eneste (tech)firma, der har meldt ud, at de forventer et skift, hvor de ansatte i højere grad vil arbejde hjemmefra.
Derfor er jobbet som direktør for fjernarbejde noget man vil se mange andre steder i den kommende tid. Det vurderer Arran Stewart, direktør for Job.com, i et interview med mediet Fast Company:
"Jeg forventer bestemt, at andre virksomheder følger efter med lignende titler. Det vil sandsynligvis sprede sig til andre sektorer, men techindustrien går ofte forrest, og er den der reagerer hurtigst, mens andre industrier følger i deres fodspor, siger han.
Både Google, Twitter og Microsoft har tidligere meldt ud, at de forventer et markant skifte i arbejdsformer — ikke kun som en konsekvens af Corona, men også fordi det har vist sig, at medarbejderne trives fint med at mere fleksibelt arbejdsliv, uden at det går udover resultaterne.
Google er blandt andet allerede ved at indrette sine kontorer til en fremtid, hvor færre medarbejdere møder fysisk ind på arbejde hver dag.
---
2. Airbnb klar til at gå på børsen
Airbnb er på vej til at blive et børsnoteret selskab og i den forbindelse har de — som man skal — offentliggjort detaljerede dokumenter om forretningen.
Ikke overraskende har 2020 været et hårdt år for selskabet, der på grund af Corona har set indtægterne dale voldsomt.
Derfor har Airbnb nedskrevet værdien af selskabet med tæt på 50 procent, så de nu værdisætter virksomheden til 18 milliarder dollars.
På årets første ni måneder har Airbnb haft en nedgang på 32 procent i indtægterne, sammenlignet med de samme ni måneder i 2019. Samtidig har de måtte refundere over 1 milliard dollars til brugere der har aflyst deres bookinger, i overvejende grad på grund af Corona.
Når man offentliggør dokumenterne i forbindelse med en børsintroduktion— det der på engelsk kaldes en IPO — skal det også fremgå, hvilke udfordringer firmaet står overfor.
Her er Google blandt andet nævnt som en væsentlig trussel, på grund af deres Google Travel service, hvor man kan søge efter rejser direkte på forsiden af søgemaskinen.
Google Travel var netop en af de services, som 135 firmaer i sidste uge bad EU og Margrethe Vestager om at regulere, fordi de mener Google Travel eliminerer deres chancer for at konkurrere på lige vilkår.
---

3. Jeff Bezos uddeler de første penge fra sin 10 milliarder dollar-klimafond
Amazon-stifteren Jeff Bezos, der også er verdens rigeste mand, er langt om længe begyndt at dele lidt ud af sin enorme formue til fornuftige formål.
I går uddelte han således de første godt 800 millioner dollars fra den 10 milliarder dollar store Bezos Earth Fund, som han etablerede tidligere i år.
Fondens penge er øremærket til organisationer og projekter, der arbejder for at begrænse klimaforandringerne.
I den første uddeling gik Bezos-fondens penge i vidt omfang til store, velrenommerede og ukontroversielle organisationer som fx WWF.
Amazon har tidligere været udskældt for ikke at gøre nok for at bekæmpe klimaændringerne, og for at forsøge at lukke ned for ansatte, der ytrede sig om problemet. Men Jeff Bezos ser heldigvis ud til at være kommet på bedre tanker.
På sin Instagram-profil skriver Amazon-stifteren, at han har "brugt de sidste par måneder på at lære fra en gruppe utroligt smarte mennesker, der har gjort det til deres livs arbejde at bekæmpe klimaændringer og disses indvirkning på samfund rundt om i verden".
En lærdom der får Bezos til at konstatere:
"Vi kan alle beskytte Jordens fremtid, hvis vi handler drastisk nu."
---

4. Facebook har kun set lille effekt af labels på Trumps opslag
Både Facebook og Twitter har gjort flittigt brug af labels på Donald Trumps opslag de seneste uger, fordi de indeholder mange falske påstande om præsidentvalgets udfald.
Men på trods af de nye tiltag, så har det ikke sat en effektiv stopper for spredningen af præsidentens opslag på Facebook.
Buzzfeed er kommet i besiddelse af interne tal fra det sociale medie, som viser at delingen af Trump-opslag med en advarsels-label påklistret blot er reduceret med 8 procent.
Ifølge den unavngivne dataanalytiker, så havde Facebook ikke forventet, at advarslerne ville nedbringe spredningen af beskederne markant. Derimod har det været ambitionen at "tilføje faktuelle informationer i kontekst til opslaget" ved at linke til de reelle valgtal.
I sidste uge gjorde Twitter foreløbig status over, hvor stor en forskel deres nye advarsels-labels har gjort for at eliminere misinformation i forbindelse med præsidentvalget. Her var der langt større nedgang i spredningen af det problematiske indhold, formentlig fordi deres tiltag er stærkere.
Teksten på advarslerne på Twitter er mere markant, og samtidig gør de det mere besværligt at dele det mest misinformerende indhold.
Facebook har i øvrigt netop fjernet en del stærkt racistiske og hadefulde opslag om den kommende vicepræsident, Kamala Harris — men først efter at BBC har gjort det sociale medie opmærksomme på indholdet.
Facebook siger til BBC, at deres algoritmer automatisk fjerner 90 procent af den type indhold, før nogen gør dem opmærksomme på det.
Men det er ikke godt nok, mener præsidenten for medie-NGO'en Media Matters, Angelo Carusone. Han siger, at det er chokerende at algoritmen ikke automatisk finder denne type ytringer om en så højtstående politiker.
"Vi taler om den laveste af lavthængende frugter (…) Og alligevel gik det under Facebooks radar, indtil de blev gjort opmærksomme på det fra en tredjepart", siger han.
Kigger man på de sidste par års reaktioner fra politkerne, så tyder en del på, at de sociale medier snart bliver mødt med langt strammere lovgivning.
Seneste fortaler for dette er forhenværende præsident Barack Obama, der i et langt interview med The Atlantic siger, at de sociale medier bør reguleres, og at de bærer et ansvar for det indhold, der publiceres hos dem.
Facebook, Twitter, YouTube og de andre store techmedier skal altså ikke kunne blive ved med at gemme sig bag den såkaldte Section 230 — en lov der friholder sociale medier for ansvar for, hvad andre skriver på deres platforme.
"Den amerikanske forfatning (first amendment, red) kræver ikke, at private virksomheder skal stille en platform til rådighed for ethvert synspunkt. Til syvende og sidst bliver vi nødt til at finde en kombination af lovgivning og virksomhedernes egen praksis, som adresserer dette problem, for det kommer til at blive endnu værre", siger Obama.
---

LINKS TIL LÆSEHESTE
---
Mission accomplished: SpaceX-rakets fire astronauter er ankommet til den internationale rumstation
---
Er foldbare telefoner old school? 2021 kan blive rulleskærmenes år
---
Nyt navn og øget fokus på privatliv: Android-opfinders telefonflop genopstår
---
Twitter hyrer hacker som ny sikkerhedschef
---
Følg Techliv — og del med dem du kender...
Vi har brug for flere medlemmer, så del gerne dette nyhedsbrev med folk du kender.
Følg os på sociale medier:
Techliv på Twitter og Facebook | Nicolai på Twitter | Anders på Twitter
---