EU klar med fremtidens digitale regelsæt
I går kom EUs bud på en ny regulering af det digitale område - retsakterne om digitale tjenester og markeder, som de hedder officielt. Vi har også tre korte nyheder, bla. om et overhypet computerspil. Vi slutter med en række anbefalinger til gode tech-podcasts.

1. Spotify bliver kongelig hofleverandør, laver aftale med prins Harry og frue
Spotify har virkelig lagt sig i selen i år for at blive en af podcast-verdenens sværvægtere. Det begyndte med aftalen med den kontroversielle - men ultrapopulære - podcastvært Joe Rogan, der blev hevet ind i den eksklusive Spotify-stald i foråret, for et ukendt millionbeløb.
Men med den nyeste aftale er Spotify vist kommet op i en helt ny vægtklasse.
Det svenske streamingfirma har nemlig netop annonceret, at engelske prins Harry og hans frue Meghan - hertugen og hertuginden af Sussex, så vidt jeg forstår - nu også fra 2021 skal til at lave podcasts på platformen.
Aftalen løber over flere år og er indgået med prinseparrets produktionsselskab, Archewell Audio, og det er i hvert fald til at begynde med de to royale personligheder selv, der skal være værter.
Der er ikke mange detaljer om selve produktionerne, men det lader umiddelbart til at blive en række interviews om englændernes fælles oplevelser af hverdagen under Coronakrisen.
Det vides ikke, hvad det har kostet af få gjort Spotify til kongelig hofleverandør.
---
2. Længe ventet computerspil ramt af bølge af kritik
Computerspillet "Cyberpunk 2077" har været undervejs siden 2012, men blev endelig officielt lanceret forleden.
Spillet bygger på en serie af brætspil, som har haft en global fanskare i flere årtier, og har altså nu taget springet over i den digitale verden, hjulpet på vej af det polske spilfirma CD Projekt Red.
Desværre ser det det ud til at udgivelsen måske skulle være udskudt - til 2077?
For selvom spillet indledningsvis fik gode anmeldelser for sin blanding af Neuromancer, Blade Runner og Grand Theft Auto, så er Cyberpunk 2077 også plaget af en lang række bugs og fejl, der for mange har gjort det nærmest umuligt at spille.
Det har fået CD Projekt Reds aktier til at falde dramatisk siden udgivelsen sidste torsdag.
Firmaet har tilbudt at refundere pengene til de spillere, som ikke ønsker at slås med de mange problemer, men heller ikke dét kører ikke så gnidningsfrit som man kunne ønske, skriver The Verge.
Værre endnu, så begynder en vis træthed med spillets begrænsede muligheder også at sætte ind, skriver fx Wired Magazine og  The Next Web i deres anmeldelser.
Måske en kandidat til årets skuffelse?
---

3. Ecosia - plant træer når du laver søgninger, nu som standard i Safari-browseren
Der er ingen tvivl om, at Google sidder tungt på markedet for søgemaskiner, men der findes jo alternativer.
En del bruger fx efterhånden den privatlivsfokuserede DuckDuckGo (det er min foretrukne søgemaskine, som fungerer fint i hverdagen), men nu kan man også nemmere få afløb for sin indre klimaaktivist, når man leder efter information på det store interwebs.
Det er nemlig med de nyeste opdateringer af Apples OS'er blevet muligt at vælge "den grønne" søgemaskine Ecosia som standard i Apples Safari-browser, ligesom man kan i Google Chrome og Mozillas Firefox (der har haft muligheden et stykke tid).
Ecosia udmærker sig ved at bruge alt overskud til at plante træer for at balancere søgemaskinens CO2-aftryk. Overskuddet kommer fra brugernes klik på de annoncer, der ligesom søgeresultaterne i Ecosia leveres af Microsoft Bing.
Aktuelt bliver der plantet et træ for hver ca. 45 søgninger, afhængig af hvor mange der klikker på annoncer, som Ecosia skriver på sin hjemmeside.
---

EU skruer bissen på
Tirsdag offentliggjorde EU Kommissionen sit forslag om en "ambitiøs reform af det digitale rum", som det hedder i pressemeddelelsen.
Sagt helt kort skal forslaget tæmme de dominerende, amerikanske techgiganter og skabe bedre vilkår for EUs indbyggere, både som private og som forretningsdrivende.
Det skal være slut med, at de store platforme selv laver reglerne og handler udenfor reel kontrol, både når det angår konkurrenceforvridende adfærd, databeskyttelse og censur (eller mangel på samme).
Forslaget kommer i to såkaldte retsakter, om henholdsvis digitale tjenester og digitale markeder, som blandt andet skal afløse det 20 år gamle e-handelsdirektiv.
Den overordnede mission er at skabe et fælles, moderniseret regelsæt for europæiske borgere og virksomheder, som især har fokus på privatliv, lige konkurrence, sikkerhed og innovation.
Retsakten for digitale tjenester indeholder fx en række nye tiltag, som skal gøre det sikrere at handle på nettet, både når det handler om behandlingen af de data en tjeneste indsamler, og om ansvaret for deciderede ulovligheder der måtte foregå i en given webbutik (hej, Amazon).
Som vi tidligere har nævnt i Techliv, er der også særlige vilkår for platforme med over 45 millioner brugere, eller cirka 10% af EUs indbyggere, som fx har forpligtelse til at være åbne om deres algoritmiske anbefalings-systemer og deres målretning af annoncer.
Akten arbejder med en skala for de krav firmaerne skal leve op til, og jo større en virksomhed er, jo flere krav om åbenhed og samarbejde med myndighederne.
Retsakten for digitale markeder handler om "de negative konsekvenser af visse former for adfærd hos de platforme, der fungerer som gatekeepere", og er således i endnu højere grad end sin søster-akt direkte rettet mod de amerikanske techgiganter.
Akten vil gøre det ulovligt at misbruge sin størrelse og rolle som gatekeeper til - blandt meget andet - at forhindre konkurrenter i at komme ind på et marked, eller gøre det svært for brugerne at skifte til en alternativ platform.
De opdaterede regler skal gælde for særligt store udbydere af "kernetjenester" som søgemaskiner og sociale netværk (hej, Google og Facebook) - og Kommissionen har mulighed for løbende at justere og opdatere listen over disse gatekeepere, udfra både markedsundersøgelser og en række andre kriterier.
Kommer det til at ændre vores digitale hverdag radikalt? Det er naturligvis svært at forudsige, hvor stor betydning det nye forslag vil få. Det er jo i vid udstrækning en opdatering af de eksisterende regler, snarere end en radikal nytænkning, og EU har allerede, især med Margrethe Vestager i spidsen, slået hårdt ned på monopolistisk adfærd og uddelt kæmpebøder til giganterne.
(Og bøderne bliver næppe mindre nu, hvor de kan lyde på op til 10% af firmaernes årlige indtjening).
Men der er dog tale om en understregning af, at kontrollen med giganterne fortsat vil være et fokus i Europa, og at der ikke bliver slækket på det tøjr, som skal holde de store platforme i stram snor. Ligesom i den aktuelle debat i USA truer EU også med opsplitning, hvis ikke de store techvirksomheder overholder reglerne.
DR har en fin gennemgang af de to akter, og målet med dem her, og har også nået at samle et par reaktioner på forslaget, bla. fra Google.
I de kommende måneder skal Europa-Parlamentet og EUs medlemslande tale forslaget og de to nye retsakter igennem, og derefter vil akterne - medmindre der er væsentlig modstand - blive gjort til lov.
Kommissionen har i øvrigt en fin introduktion til Retsakten om digitale tjenester og Retsakten om digitale markeder, med mange flere detaljer om akternes indhold og mål.
Bonus:  Hvor meget dominerer Google egentlig markedet for informations-søgning? New York Times har set på sagen. TL;DR - Google dominerer for vildt.
En god bid af detaljerne i NYTs artikel kommer fra den selvbestaltede forskningsgruppe Knuckleheads' Club, der har mange flere data og analyser på deres eget site.
Og hvorfor hedder de "Knuckleheads' Club (Tossehovedernes Klub)?
"The reason why it is called the Knuckleheads' Club is because only a bunch of knuckleheads would try and take on Google."
Og mere bonus: The Atlantic går all in på dystopien, og hævder at Facebook er en såkaldt Doomsday Machine.
---

LINKS TIL LYTTEFANTER
I denne udgave af Techliv gør vi det lidt anderledes her til sidst. I stedet for en samling langlæsere får I her en god håndfuld langlyttere - nemlig 6 techpodcasts, der kan supplere Techliv hvis man ønsker at grave dybere i teknologiens forunderlige verden.
God lytning!
Kortsluttet. Programmør Mikkel Malmberg og gør-det-selv-mand Esben Hardenberg giver den nørdegas på P1, med alt fra privatlivstips til gamle spillekonsoller. (Det er måske lidt snyd at lægge ud med en podcast fra DR, men...jeg kan altså godt li' Kortsluttet).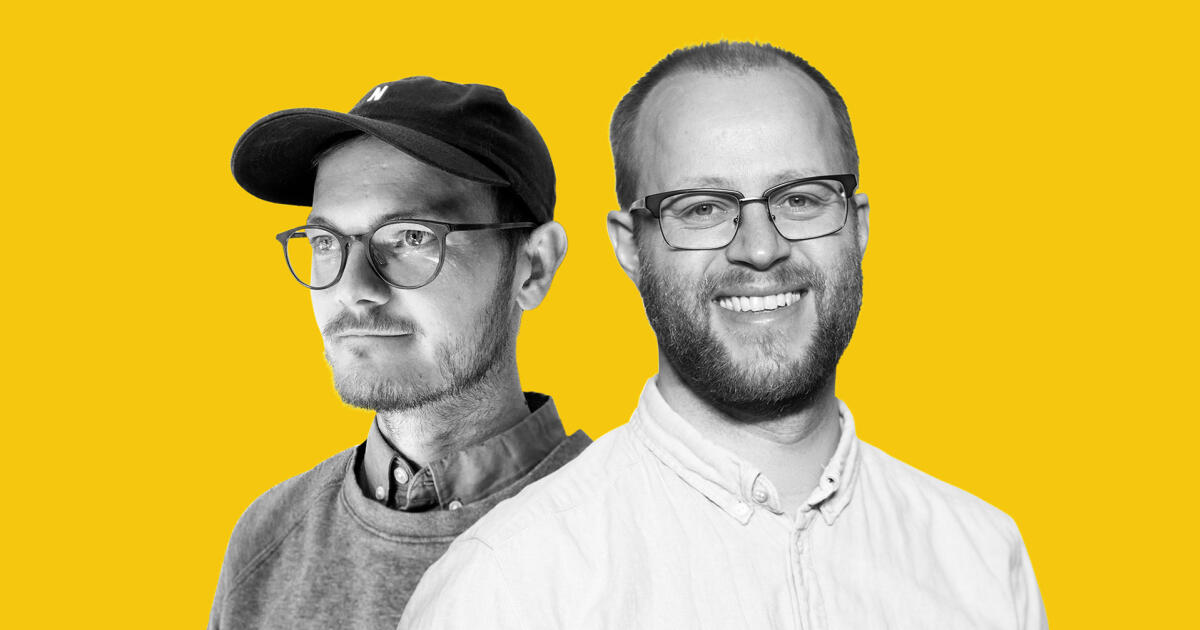 ---
Techtopia. Fremtidsfascineret interview-podcast fra Ingeniørforeningen IDA, med tidligere Harddisken-vært Henrik Føhns bag mikrofonen.
---
Daily Tech News Show. Leverer hvad der står på etiketten - nemlig dalige nyheder fra techland, med både kort nyt og perspektiv. Skiftende medværter, men altid med den charmerende og vidende Tom Merritt som pilot.
---
The Vergecast. Fra tech- og dimse-sitet The Verge, en blanding af overgearet, amerikansk nyhedssnak og benhårde analyser.
---
Connected. Den ugentlige opdatering for iOS- (og Mac-) folket, med et humoristisk twist og masser af forviklinger mellem Stephen (USA), Myke (UK) og Federico (Italien).
---
Material. Og fra samme podcastnetværk, Relay FM, også en podcast til Android-brugerne, med Andy Ihnatko (en af mine yndlingsværter) og Florence Ion som både fascinerede og kritiske eksperter.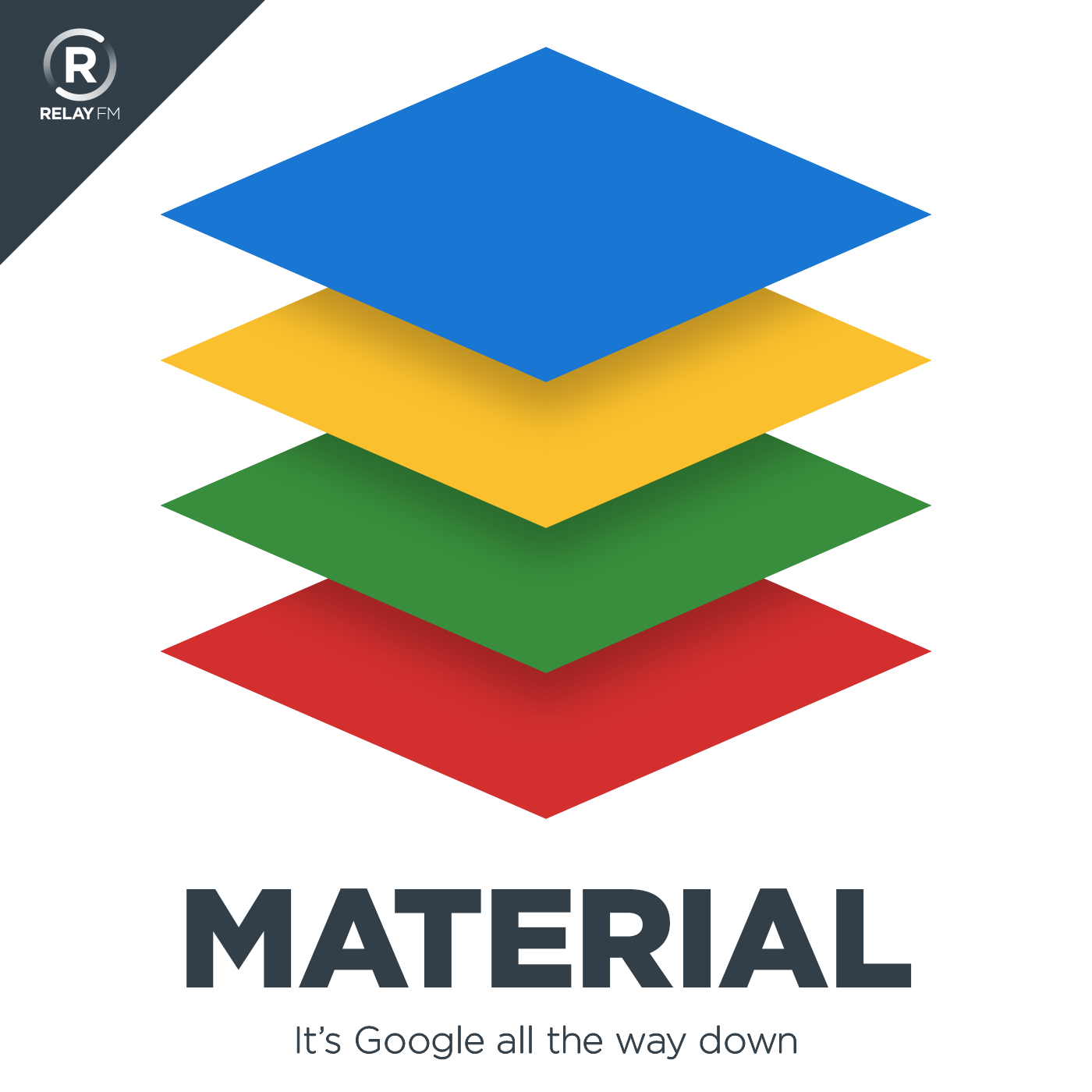 ---