Facebooks Tilsynsråd viser sit værd... indtil videre
Tilsynsrådet har ikke tænkt sig at træffe de beslutninger, som er for hårde for Mark Zuckerberg selv. Og det er en god idé.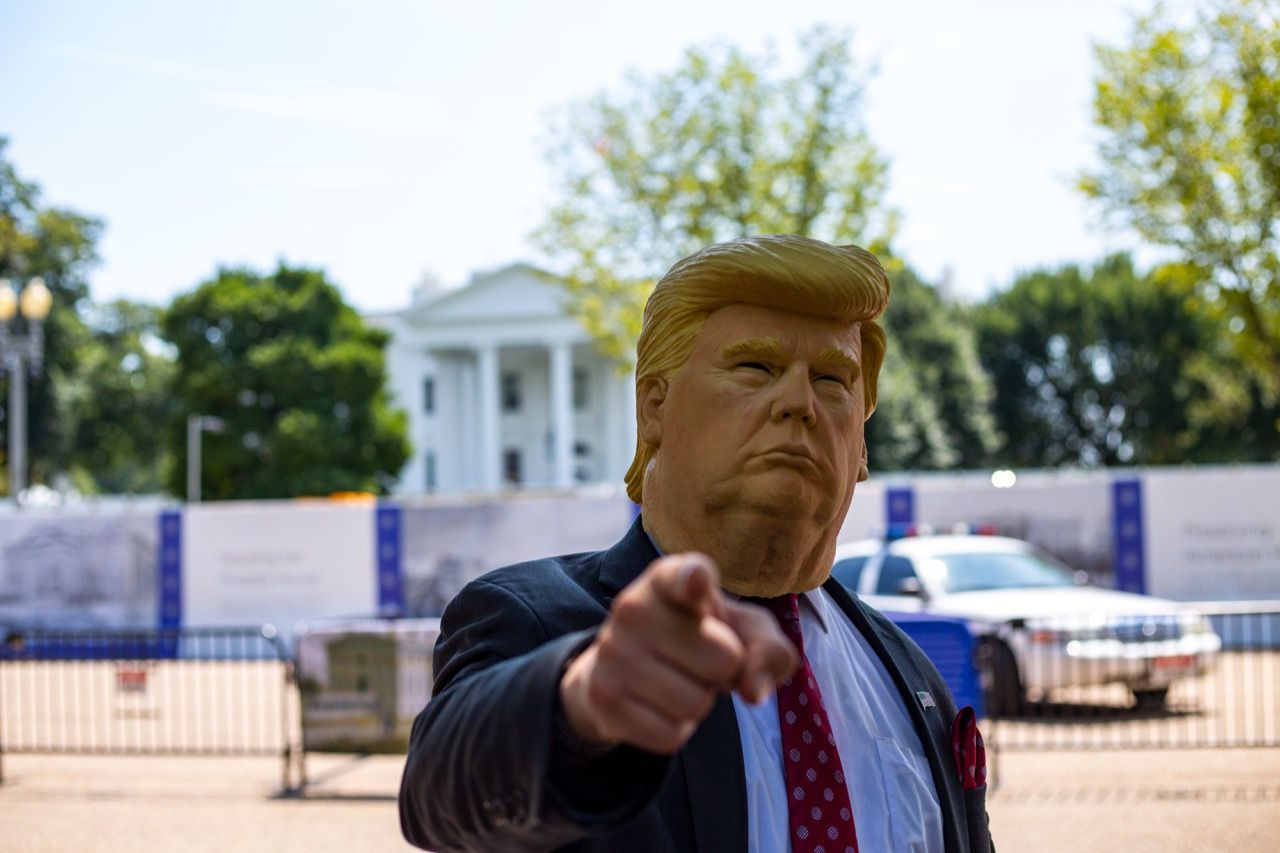 ---

Facebooks Tilsynsråd viser sit værd: Trump-beslutning smidt retur til Zuckerberg
I går oprandt dagen hvor Facebooks Tilsynsråd, som ofte også kaldes Facebooks højesteret, offentliggjorde sin beslutning om Donald Trumps fremtid på Facebook.
Ex-præsidenten blev som bekendt udelukket fra Facebook i forbindelse med stormen på Kongressen i januar, hvor han med opslag på det sociale medie smed brænde på det bål, der endte med, at en større gruppe mennesker indtog det amerikanske parlament.
Mens Twitter endegyldigt lukkede Trumps konto i kølvandet på optøjerne, valgte Facebook at udelukke Trump på ubestemt tid, og beslutningen om, hvad der skulle ske fremadrettet, blev belejligt sendt videre til det nye Tilsynsråd.
Men de har nu sendt beslutningen tilbage til Facebook.
For selvom Tilsynsrådet mener, at det var korrekt at lukke Trumps konto ned, fordi hans opslag var til fare for "befolkningens sikkerhed", så har Facebook gjort det på en måde, der ikke stemmer overens med deres egne regler: Enten låser man folks konto i et klart defineret antal dage, eller også lukker man den permanent.
Med andre ord findes der ikke i Facebooks regler muligheden for at udelukke brugere — præsidenter eller ej — på ubestemt tid.
Zuckerberg, der jo er majoritetsejer af Facebook og dermed enevældig, slap altså ikke afsted med at få Tilsynsrådet til at træffe den svære beslutning om Trumps fremtid på platformen. Det må den 36-årige Facebook-stifter selv bakse med.
Tilsynsrådet har givet Facebook seks måneder til at træffe en afgørelse, og i den periode vil Trump altså med sikkerhed skulle nøjes med at sidde og råbe på sin egen nye blog.
Uanset om Facebook skulle vælge permanent at udelukke Trump eller sætte en tidsgrænse for hans udelukkelse, ender sagen formentlig tilbage på Tilsynsrådets bord. Men i næste omgang skal rådet altså forholde sig til en konkret afgørelse fra Facebook, og ikke være dem der direkte afgør Trumps skæbne.
Set fra mit bord er det en ganske klog beslutning, Tilsynsrådet har truffet, og den beviser, at der måske rent faktisk kan være en større mening ved rådets tilstedeværelse (så længe politikerne ikke har tænkt sig at sætte spilleregler for sociale medier).
Førts og fremmest har de sendt et signal til Facebook om, at de ikke har tænkte sig at skrive det sociale medies regler, og at de hverken vil være deres skraldespand eller en instans, der træffer de beslutninger for Facebook, som Mark Zuckerberg ikke selv har nosser til at træffe.
Men særligt i sagen omkring Trump, er de med til at stramme op omkring beslutningsprocesserne og definere, hvad der går an og ikke går an på verdens største sociale medie-platform.
Der bliver nødt til at være klarer retningslinjer som gælder for alle, og man kan altså ikke bare opfinde en ny regel når det er belejligt, som i tilfældet Trump.
Tilsynsrådet blev som bekendt sat i verden for, at kunne vurdere mange af de tvivlsomme beslutninger, Facebook træffer.
Det har allerede omstødt en række konkrete sager, som de altså mener, Facebook har vurderet forkert. På den måde er der langsomt ved at blive defineret nogle tydeligere spilleregler for, hvordan det social medie skal køres — spilleregler der vel at mærke er truffet ud fra et samfundsmæssigt og menneskeretsligt synspunkt, og ikke blot ud fra hvad der er bedst for Facebooks bundlinje.
Sagen om Trump har for mange stået som lakmusprøven for Tilsynsrådet, og beslutningen viser, at de har bestået.
Det er dog stadig early days, og altså også alt for tidligt at vurdere, om Tilsynsrådet i virkeligheden giver mening. Det er jo blot en minimal flig af de millioner af beslutninger, der bliver truffet af moderatorer, algoritmer og af og til Facebooks ledelse, som rådet kommer til at vurdere.
Men Helle Thorning-Schmidt og hendes kolleger i Tilsynsrådet er kommet fint fra start, og frygten for at de blot ville agere Mark Zuckerbergs nikkedukker, har i hvert fald i første omgang vist sig ubegrundet.
---

1. Twitter køber Scroll: Firmaet der vil erstatte reklamer med brugerbetaling
Indtægterne hos de sociale medier har længe været stort set isoleret til annoncer. Men særligt hos Twitter begynder man at kigge på, om der kan skabes alternative indtægtskilder.
Som et led i den proces har Twitter købt firmaet Scroll, der forsøger at skabe en ny model for betaling på internettet.
Konceptet er, at man betaler fem dollars om måneden for at undgå reklamer, og pengene distribueres så mellem de (nyheds)sider, man besøger.
Dog har det været et ret afgrænset antal (amerikanske) medier, der har været med, og Scroll har ikke i første omgang formået at ændre noget i det store internetspil.
Men det håber Twitter altså, at Scroll kan være med til at gøre under det sociale medies vinger:
- Den mission, vi har fået af Jack og Twitter-teamet, er enkel: Tag den model og platform, som Scroll har bygget, og skalér den, så alle der bruger Twitter har mulighed for at opleve et internet uden friktion og frustration, og saml de mennesker der elsker nyheder, og som vil betale for at støtte [medierne] på en bæredygtig måde, skriver Scroll på sin blog.
Twitter skriver selv, at de vil skabe "et bedre internet for læsere og skribenter" og at de forventer, at medier, der arbejder med Scroll, vil kunne tjene flere penge, end de vil kunne fra annoncer på deres side.
Udover Scroll arbejder Twitter som bekendt også på at introducere andre nye betalingsmuligheder. Blandt andet Super Follows, hvor creators kan tjene penge på deres følgere.
Twitter har også for nylig købt nyhedsbrevs-tjenesten Revue, som gør det let at starte et nyhedsbrevsmedie (á la Techliv), hvor Twitter tager fem procent af indtægterne.
---

2. Dansk ansigtsgenkendelses-firma vil have dit billede og dit Coronapas
Tilbage til andedammen hvor vi skal have en nyhed fra det danske firma Justface, som gerne vil have dig til at uploade et foto af dit ansigt og dit Coronapas.
Konceptet er, at du så kan slippe for fysisk at skulle vise passet i fx fitnesscenteret eller på en restaurant, fordi Justface' ansigtsgenkendelses-løsning kan genkende dig, når du møder op ved indgangen, og kan verificere at du er dig, og at du har et gyldigt Coronapas.
Justface sælger løsningen til firmaer, så de kan slippe for "en tidskrævende og uvant rolle som paskontrollør".
Men selvom det kan lyde tillokkende for en lille café-ejer, så må og bør det være et stort 'nej tak' for den almindelige borger, at man uploader sine biometriske data OG sundhedsdata til et tilfældigt firmas servere, for at spare 10 sekunder ved indgangen.
Jeg besøgte i øvrigt for en god orden skyld Justface hjemmeside og blev mødt af dette: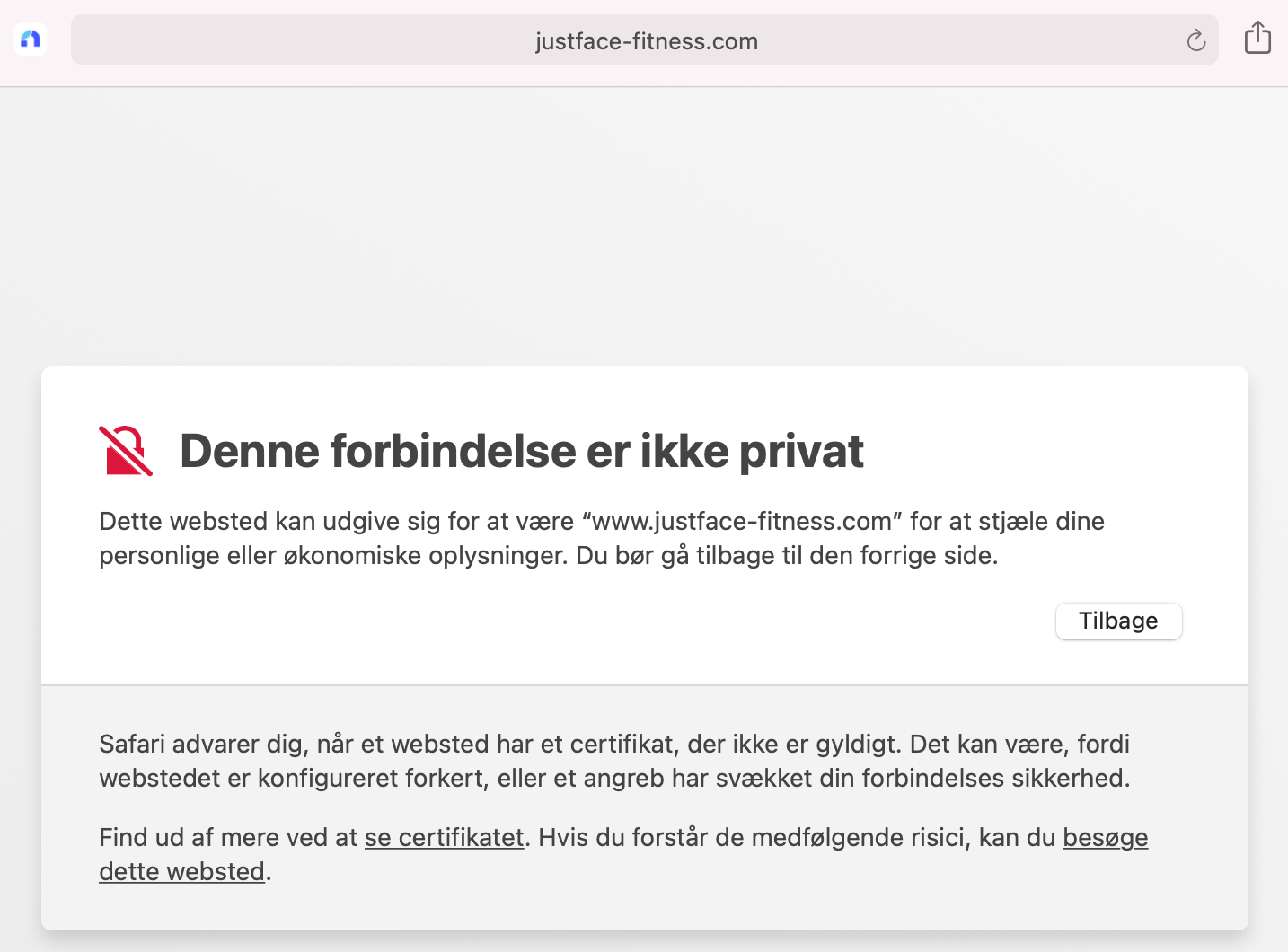 ---

3. Opdatering på Epic vs Apple: Epic har haft en svær start
Sagen mellem Epic og Apple er for alvor kommet i gang, og indtil videre ser det ikke alt for godt ud for Epic.
Epic forsøger at argumentere for, at iPhones og App Store udgør et lukket univers, som står i vejen for, at Epic kan sælge deres V-Bucks (de digitale penge man bruger til at købe ting for i spillet), uden at skulle betale 30 procent i monopol-penge til Apple.
Men Epics udfordringer er flere:
Først og fremmest er iOS ikke en særlig vigtig platform for Fortnites indtjening. Blot 7 procent af Fortnites indtægter stammer fra Apples App Store. Til sammenligning står PlayStation for næsten 47 procent, mens Xbox står for 27,5 procent.
Dernæst tillader Apple, at V-Bucks, som er købt på andre platforme end Apples, kan bruges i spillet på iPhone og iPad (det tillader hverken Sony eller Nintendo på deres platforme).
Det vil sige, at man sagtens kan købe V-Bucks direkte fra Epic udenom Apple, for derefter at bruge dem på iPhone-udgaven af Fortnite.
Spilfirmaets direktør, Tim Sweeney, sagde dog i vidneskranken, at det "ikke var en særlig attraktiv mulighed for deres kunder":
- Folk er meget mere tilbøjelige til at foretage et køb, hvis det er let at foretage et køb, lød det fra Sweeney, om hvorfor in-app køb direkte i iOS-appen er vigtig.
Det var dog ikke et argument, dommer Yvonne Gonzalez Rogers umiddelbart bed på.
- Hvad du i virkeligheden beder om er muligheden for impulskøb, argumenterede dommeren, og tilføjede at hun som forælder mente, at det ville være en mere ansvarlig måde at håndtere en ung kundebase på, at de skal skifte platform (logge ind på Epics hjemmeside for at købe V-Bucks) før de kunne bruge pengene i Fortnite på iOS.
Og således bølger det altså stadig frem og tilbage. Men det er allerede ret tydeligt, at Epic langt fra er det firma, der har den bedste sag mod Apple, fordi App Store ikke er så væsentlig for Fortnites forretning — og det er i grunden ærgerligt i en så principiel sag.
Her er der altså en væsentlig forskel sammenlignet med Spotify, som jo har været omdrejningspunkt for sagen i EU, der i høj grad drejer sig om de samme problematikker. Her vurderede Margrethe Vestager i sidste uge, at Apple overtræder EUs konkurrencelovgivning.
Fortsættelse følger…
---
OPFORDRING: I dag er det World Password Day. Så bruger du ikke en password-manager, vil vi foreslå, at det er i dag, du slår til.
---

LINKS TIL LÆSEHESTE
Basecamps direktør undskylder til sine ansatte: 'We have a lot to learn'
---
Musikere beder Spotify om at droppe kontroversiel talegenkendelses-teknologi, der kan aflæse brugeres "følelsesmæssige tilstand"
---
Femte gang var lykkes gang: SpaceX Starship-prototype landede på Jorden igen, uden at eksplodere
---
Facebook vil konkurrere med Nextdoor: Ruller ny lokal Neighbourhoods feature ud i udvalgte byer
---
Ups… RobinHood-appen gik ned, mens Dogecoin gik voldsomt op (markedsværdien af Dogecoin er i øvrigt i dag 78 milliarder dollars 🐶 🤡)
---