Kommentar: Derfor skal Facebook ikke tvangsbetale for links til nyhedsartikler
Vi tager i dag favntag med tidens helt store historie, nemlig Facebooks blokering af nyhedslinks i Australien, og hvorfor Facebook er i sin gode ret til at sige nej tak.
---

Derfor skal Facebook og Google ikke tvangsbetale for nyhedslinks
Vi har her på Techliv gennem længere tid fulgt sagen fra Australien, hvor en ny lov kræver, at Facebook og Google skal betale for at linke til nyheder.
Meget tyder på, at miseren har inspireret den danske kulturminister, Joy Mogensen, der i weekenden (igen) gav udtryk for, at hun ønsker at techgiganterne også skal betale danske medier.
Loven i Australien er allerede vedtaget i Repræsentanternes Hus, og mangler nu kun den allersidste godkendelse i det australske Senat, hvor der efter planen skal stemmes tirsdag.
News Media Bargaining Code, som er lovens officielle navn, er sat i søen for at forsøge at kompensere de australske medier for nedgangen i de annonceindtægter, som i stor stil nu går til netop Facebook og Google.
Men loven — som har inspireret mange andre lande inklusive Danmark — er af flere årsager kontroversiel.
Først og fremmest så er det stærkt problematisk i forhold til grundtanken om det åbne web, at links skal koste penge. Blandt andre har world wide webs opfinder, Tim Berners-Lee, tidligere advaret mod "at det kan det gøre internettet ubrugeligt rundt om i verden".
Derudover er loven formuleret på en måde, så hvis Google eller Facebook ikke kan blive enige med et medie om betalingen for deres links, så vil en uvildig myndighed beslutte prisen.
Voldgiftmanden skal vel at mærke vælge mellem, hvad Facebook eller Google tilbyder mediet, og hvad det pågældende medie kræver. De skal altså ikke finde et kompromis, men vælge det beløb, de synes er mest retfærdigt af de to modtilbud.
Desuden er der intet i loven i Australien, der pålægger nyhedsmedierne (som fx Rupert Murdochs News Corp, der havde indtægter på 261 millioner dollars i det seneste kvartal), at de skal bruge så meget som én australsk dollar på journalistik. De kan sådan set vælge at udbetale pengene til aktionærerne eller købe champagne for dem, hvis de vil.
Sidst men ikke mindst, kræver den australske lov at Google og Facebook skal oplyse medierne 28 dage i forvejen, hvis de ændrer i nyhedsalgoritmen, hvilket mest bare er lidt bizart.
Google og Facebook er gået hver sin vej
Google — som ellers tidligere har truet med at lukke søgemaskinen i Australien — valgte i sidste uge at indgå individuelle aftaler med de tre dominerende australske mediekoncerner, News Corp, Seven West Media og Nine Entertainment.
Dog betaler Google ikke kun for retten til at linke til deres indhold, men til at bruge udvalgte artikler i det nye Google News Showcase-produkt, på lige fod med hvad de for nylig har gjort i fx Frankrig.
Googles vurdering er altså, at hvis de tre dominerende mediekonglomerater er handlet af, så kan de nok overskue betalingen til de små medier, uanset at de ikke har fuld kontrol over, hvad det kommer til at koste dem.
Facebook valgte derimod at blokere for alt australsk nyhedsindhold. I skrivende stund kan hverken medier eller menigmand derfor dele en artikel på Facebook, som stammer fra et australsk medie. Det gælder også, hvis du sidder i Danmark eller et andet sted i verden.
Hvad skulle Facebook ellers have gjort?
Facebooks træk fik mange folk, heriblandt den danske kulturminister Joy Mogensen, op i det røde felt.
- Det er dybt bekymrende, for det sætter spørgsmålstegn ved det demokratiske sindelag i en af verdens mest dominerende medievirksomheder. Jeg ved ikke, om det er, fordi de ikke forstår det, eller er ligeglade med den betydning nyhedsmedier har i et demokratisk samfund. Det er dem, der bringer journalistisk baseret viden til torvs, siger kulturministeren til Ritzau.
Men spørgsmålet er nærmere, hvad Facebook ellers skulle have gjort?
Facebook har gentagne gange sagt, at nyhedslinks udgør omkring 4 procent af indholdet i brugernes nyhedsfeeds.
Det kan sagtens være at værdien er højere — altså at brugerne tillægger det en større værdi end fire procent, at de også kan få et overblik over, hvad der sker i nyhedsverdenen. Men det er formentlig for ganske få den primære drivkraft for at opsøge Facebook.
Det mener kulturminsteren dog ikke:
- Det viser en ligegyldighed overfor det, som giver deres produkt værdi. Hvis ikke techgiganterne havde ordentligt produceret indhold fra kunstnere eller virksomheder, hvad skulle så være grunden til, at vi, der bruger dem, søger derind? Så kunne det meget hurtigt blive et sted for sølvpapirshatte og konspirationsteorier. Så vil Facebook dale i værdi, siger Joy Mogensen.
Vi lader kulturministerens udtalelse stå for sig selv, men konstaterer, at man ikke skal kigge mange gange på udvalget på sociale medier for at se, at drivkraften i høj grad er noget andet end links til, hvad dagbladene skriver.
Hvad vil vi opnå med en ny lov?
Hvis man skærer ind til benet af, hvad man ønsker at opnå med loven i Australien — og måske snart i Danmark — så kan det vel i virkeligheden koges ned til dette:
Vi ønsker flere penge til nyhedsmedierne, fordi det er vigtigt for demokratiets sammenhængskraft, at befolkningen som helhed er bredt oplyst, og derfor har vi brug for kvalitetsjournalistik.
Det er vi — også her på Techliv — fuldstændig med på.
Det ER vigtigt, og både Anders og jeg har jo i en årrække i DR produceret public service-indhold, som jo netop har til formål at sørge for, at alle danskere kan få adgang til viden og nyheder, der ikke er baseret på særinteresser eller et særligt politisk standpunkt (vi parkerer lige debatten om røde lejesvende).
Det andet herskende argument kan måske formuleres således:
De store techplatforme skal betale mere tilbage til de samfund, som de påvirker så voldsomt og tjener så mange penge på.
Det er der sådan set også en ganske stor rimelighed i, men det har vi jo allerede et system for; nemlig skattesystemet.
For hvorfor er det at vi ikke bare klarer det med skat (kradser flere penge ind fra Facebook og Google) og finansloven (afsætter flere penge til mediestøtte).
Myten om mediernes ret til annoncemarkedet
Argumenterne fra de store medier og efterhånden også mange politikere er, at Google og Facebook har sat sig ganske suverænt på annoncemarkedet.
Annonceindtægterne har de på en eller anden facon — må man forstå — "stjålet" fra de traditionelle medier.
Det er det, man i andre industrier kalder for disruption.
Her er der sjældent nogen, der argumenterer for, at Kodak havde en særlig ret til fotografier som smartphone-producenterne stjal, eller at Blockbuster havde en særlig ret til udlejning af film, som Netflix har stjålet.
Medierne fodrer selv snylterne
Et tredje argument er, at Facebook og Google snylter på det kvalitetsindhold, som medierne producerer — altså at de store platforme tjener penge på annoncer, som de kan vise i forbindelse med links til nyhedsartikler.
De danske medier formulerede det således i et fælles debatindlæg hos Mediawatch for en måned siden:
- Det handler i al sin enkelthed om at sikre danske medier betaling for deres indhold i de tilfælde, hvor det er relevant. At skabe et lovgrundlag, så techgiganterne ikke frit kan udnytte artikler, billeder, videoklip, interviews på deres platforme og tjene penge på det uden at sende en del af pengene tilbage til medierne, lød beskrivelsen.
Det er meget svært at genkende billedet af, hvordan techgiganterne "udnytter" det ovennævnte indhold.
Det er både ret (og måske også) rimeligt at anskue platforme som Facebook og Google, der tjener penge på indhold fra andre uden selv at producere noget som helst, som snyltere.
Men så kan man jo bare lade være med at stille sit indhold til rådighed for dem. Det kræver to linjers såre simpel kode at bede Google om ikke at indeksere ens hjemmeside eller nyhedsartikler.
Ligeledes kan medierne jo selv stoppe med at bruge Facebook som distributionsplatform, hvis de ikke ønsker, at deres indhold skal "udnyttes".
Jeg husker, at der internt i DR var stor debat om, i hvilket omfang Facebook måtte benyttes. Det endte med at man valgte tilgangen "det er vigtigt, at vi er tilstede, hvor danskerne er" — og det ser vi så resultatet af nu.
Det er formenlig fuldstændig den samme beslutning, man har truffet i mange andre medievirksomheder, fordi sociale medier og Google skaber stor trafik — så meget at flere australske medier så en nedgang på 13 procent, da Facebook i sidste uge blokerede for mediernes links.
Herhjemme valgte Information som et forsøg i 2018 ikke at lægge indhold på Facebook i tre uger.
Det resulterede i en nedgang i antallet af besøgende med 14 procent. Og i den efterfølgende artikel om, hvordan forsøget gik, slutter Information således:
- Vi er tilbage på Facebook, og vi går ingen steder. For når formålet med Dagbladet Information er at lave god journalistik og få den udbredt, og flertallet af danskerne er på Facebook, giver det ikke mening, at lade være med at dele Informations artikler på Facebook.
Medierne har altså i mange år været med til at fodre Facebook med indhold. De har rykket dialogen med deres brugere over på Facebook og bruger altså en tredjeparts-platform som et af deres vigtigste marketings- og distributionsnetværk.
Og nu kommer de så og siger, at det skal Facebook betale for. Det kan man faktisk godt forstå, at Facebook siger nej tak til.
Skat på links er en forkert tilgang
For lige at gøre det helt klart, så er det ikke motivet (flere og bedre nyheder og flere penge kanaliseret til medier), jeg har et problem med. Det handler rigtig meget om metoden.
Mediet Techdirt argumenterer for, hvorfor det er helt forkert at lægge en afgift på links.
Afgifter er normalt noget man lægger på ting, man gerne vil have mindre af: Vi vil gerne have mindre trafik og forurening, og færre der får lungekræft; derfor lægger vi høje afgifter på biler og cigaretter.
Men hverken Danmark eller Australien ønsker færre links til kvalitets-nyhedsartikler på sociale medier, og derfor må man jo være klar til tage konsekvensen, hvis Facebook ikke vil lege med.
Techdirt koger det ned til denne sætning:
- Landet sagde "så meget koster et nyhedslink" og Facebook sagde "nå, det er for dyrt, så vi stopper."
Og så simpelt er det jo faktisk — særligt fordi Facebook ikke kan få oplyst, hvad prisen på et link er.
Medierne er medskyldige i deres egen deroute
Nyhedsmedierne har gennem de seneste 20 år truffet utroligt mange tvivlsomme forretningsbeslutninger. Først gav man alt indholdet væk gratis, fordi man troede, man kunne leve af annoncer.
Det virkede ikke, så efterfølgende har de fleste oprettet en betalingsmur, hvilket utvivlsomt har kostet mange besøgende og langt færre læsninger af indholdet.
Men det er — også her hos Techliv — prisen man må betale, hvis man vil forsøge at skabe et bæredygtig medie.
På samme måde må medierne jo vælge Facebook og Google fra, hvis de mener, at de sociale medier bringer for lidt værdi, i forhold til hvad medierne selv vinder på det.
Som argumentet og loven i Australien står lige nu, så kræver medierne både retten til at lægge indhold på Facebook og samtidig at få betaling for det.
Og hvis Facebook så ikke vil betale en høj nok pris, så har medierne endda en mulighed for at få en uvillig instans til at beslutte, at den pris de har bedt Facebook betale, skal det amerikanske techmastodont bare hoste op med.
Den form for tvang er der næppe mange firmaer, der vil kunne leve med — og således heller ikke Facebook.
Alternativ: Blankbåndsafgift — eller afgift på misinformation
Der er rigtig mange gode grunde til at regulere techgiganterne — det er faktisk et væsentligt omdrejningspunkt i den udvikling, vi dækker her på Techliv.
Der er også rigtig mange gode grunde til, at man kan være sur på Facebook og Google — og ligeså argumenter for at de ikke betaler nok i skat.
Men ved at opkræve tvangsbetaling for links til nyhedsartikler skyder man forbi målet, særligt hvis resultatet bliver som i Australien netop nu, hvor "afpresningen" har givet bagslag.
Hvis man endelig ønsker at gå den vej, må man tænke over det på lige fod med en blankbåndsafgift; altså at platforme der ikke selv producerer indhold skal betale en eller anden procentdel af deres indtægter til ALLE der producerer indhold — ikke isoleret til nyhedsmedierne.
Så kan staten fordele pengene ud fra nogle gennemsigtige kriterier.
Alternativt kan man tvinge de store techplatforme til at kompensere for al den skade og misinformation, de (også) bringer med sig — det ville være noget, det gav mening at lægge en afgift på.
Men i virkeligheden ville det være langt mere interessant at se resultatet af et længerevarende forløb, hvor australierne må leve uden nyheder på Facebook, og se om befolkningen ikke begynder at opsøge nyheder på en anden (og måske mere bæredygtig) vis.
Det er dog uklart, om det kommer til at ske.
Den australske premierminster, Scott Morrison, sagde i weekenden, at Facebook og Australien nu forhandler igen. Men de sidste forlydender går på, at de ikke er kommet frem til nogen form for enighed, og at loven bliver sat til endelig afstemning i morgen tirsdag med den nuværende ordlyd.
Uanset udfaldet i Australien, så ændrer det ikke ved, at tvangsbetaling for at linke til nyheder ikke er den rette vej at gå. Også selvom der er rigtig gode argumenter for at kanalisere flere penge til nyhedsmedierne, i håbet om at de — i modsætning til sociale medier — kan være med til at bevare sammenhængskraften i samfundet.
---

LINKS TIL LÆSEHESTE
WhatsApp står fast på nye brugervilkår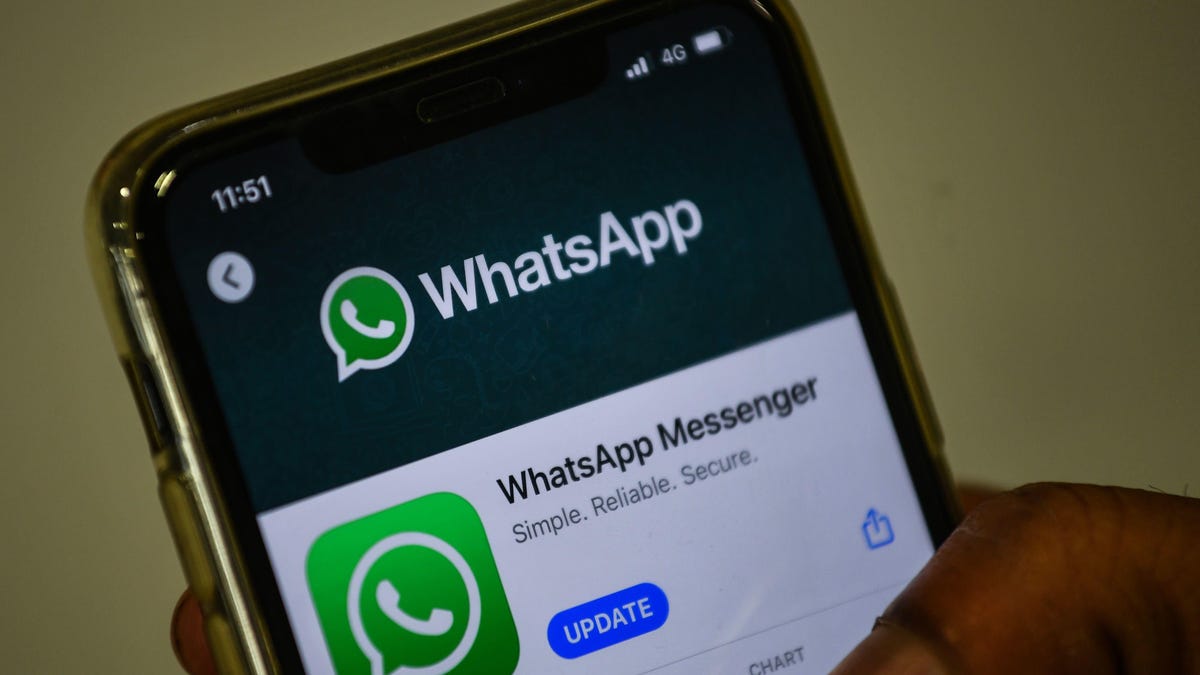 ---
Ny malware har fundet vej til nyeste Mac-computere
---
Bitcoin når nye, nye højder og en markedsværdi på 1.000 milliarder dollars
… og falder brat igen
---
Følg Techliv — og del med dem du kender...
Del gerne dette nyhedsbrev med folk du kender.
Følg os på sociale medier:
Techliv på Twitter og Facebook | Nicolai på Twitter | Anders på Twitter
---