Techliv tager temperaturen på bærbare sundheds-gadgets
I denne fredagsudgave af Techliv tager jeg temperaturen på de små apparater, som mange af os bruger til at tracke både motion, søvn og vaner. Det handler om alt fra fedtmålinger og stemmeanalyser til søvn og smitte, og meget mere.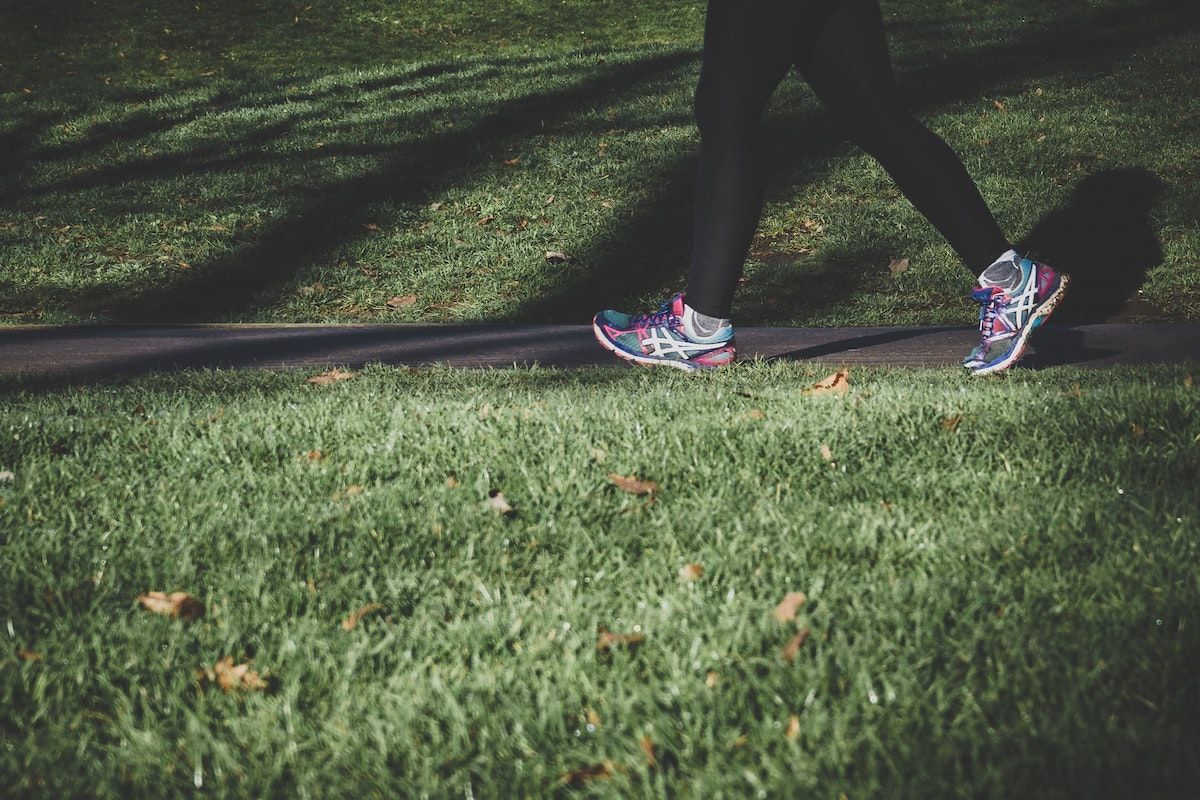 Drømmen om den digitale sundhedsassistent på håndleddet
Hej. Jeg hedder Anders. Jeg er selvmåler. Jeg tracker hver eneste dag min vægt og fedtprocent, antal skridt, hvor meget vand jeg drikker, og mindst en håndfuld andre mere eller mindre kvantificérbare vaner i hverdagen, fra strækøvelser til dagbogsnotater.
Jeg indrømmer blankt, at min fascination af sundhedsgadgets ikke altid er... helt sund, men det er altså spændende at se, hvad små, bærbare dimser kan fortælle os om vores søvn, motion, humør — og i disse tider også om vi er smittede med Covid-19 eller andre virus.
Og jeg er ikke alene. Fitnesstracker-markedet forventes at vokse med 15-20 procent om året de kommende år — selvom det naturligvis er lidt svært at vudere hvad pandemien kan betyde (det kan gå op og ned), og der kommer hele tiden nye gadgets til.
Siden jeg for alvor begyndte at interessere mig for wearables og selftracking for 10 års tid siden, er der sket en masse — og så alligevel ikke så meget som jeg håbede.
Jo, der er stadig masser af aktivitetsmålere på markedet, og de får efterhånden flere sensorer, der kan hjælpe os med selvovervågningen af vores krop og helbred. Men der er stadig lang vej endnu til den digitale doktor på håndleddet — eller bare en nogenlunde kvalificeret diætist eller fitness-træner.
Mine dimser
Jeg har igennem årene prøvet adskillige håndleds-gadgets fra både Fitbit, Jawbone, Habit og andre producenter, som allesammen har kunnet tracke skridt og bevægelse, altså basal motionstracking.
Sammen med mobilen har de også kunnet bruges til at måle, om jeg fx går, løber, cykler eller bruger en crosstrainer.
Parallelt med håndledstrackerne har jeg også prøvet søvntrackere (pandebånd og sensorer under puden), hjernebølgemålere til meditationstræning og afslapning, og adskillige håndfulde apps til både automatisk tracking og manuel logning af alt mellem himmel og jord.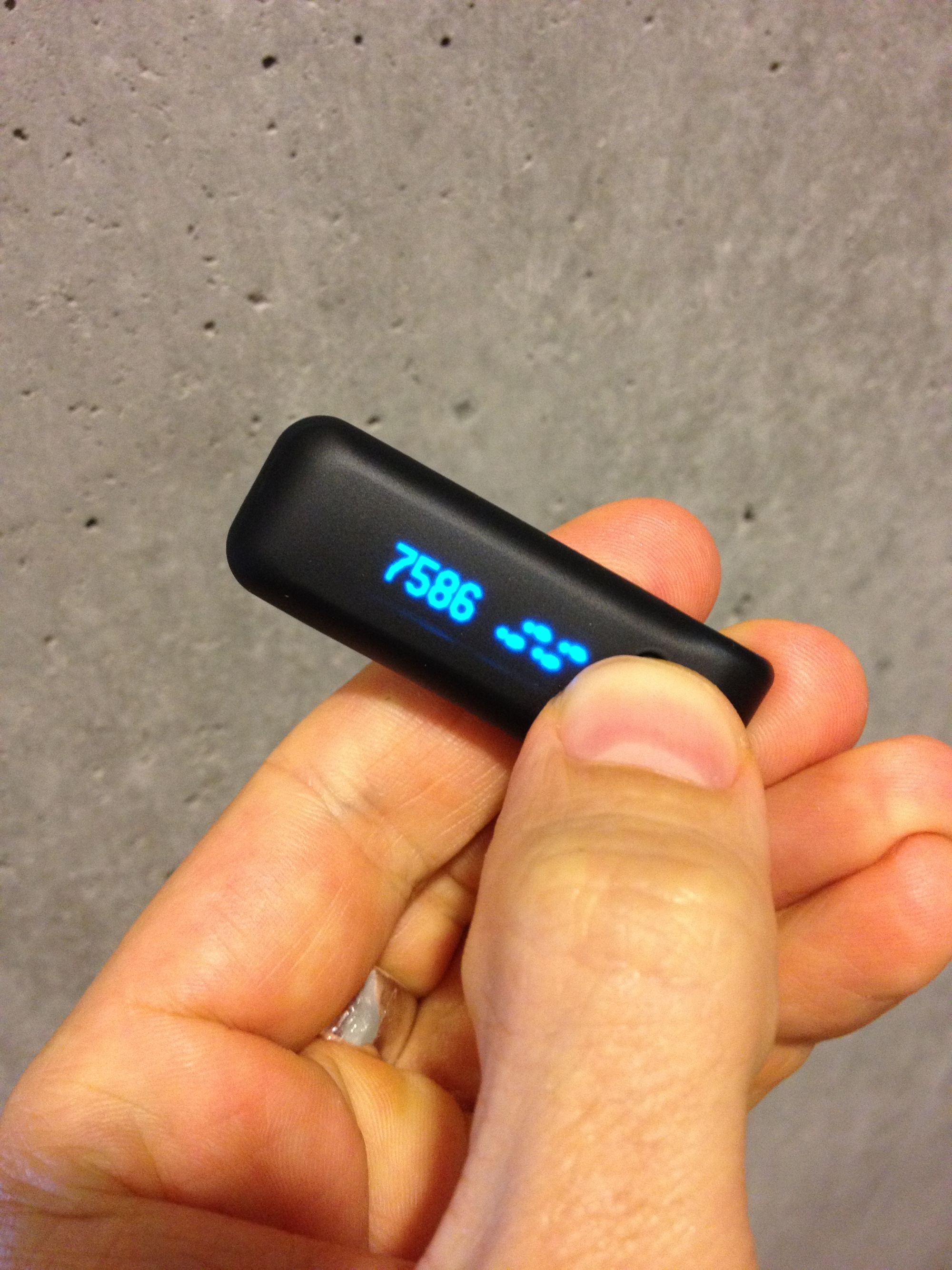 De senere år er jeg imidlertid gået mere eller mindre all-in på Apple Watch, og bruger i dag et Series 5-ur — som dog ikke har den nyeste VO2max-sensor fra 2020, som måler iltindholdet i blodet og både kan bruges til at vurdere kondition og udfordringer med vejrtrækningen.
Uret fortæller mig til gengæld, hvor mange skridt og kilometer jeg har bevæget mig, hvor mange kalorier jeg har forbrændt, og hvor mange af døgnets vågne timer jeg har stået op i mindst 2 minutter.
Apple Watch (og andre fitnesstrackere) kan også bruges til at tracke søvnkvaliteten, og der findes dusinvis af apps fokuseret på netop dét. Men udover lejlighedsvise eksperimenter er det ikke noget, jeg rigtig gør brug af — jeg er nemlig velsignet med et godt sovehjerte, så det er sjældent, jeg får noget nyttigt at vide 😴
Nye trends
Gennem årene er der dukket nye sensorer og nye anvendelser op i de forskellige gadgets, og den seneste tid er der især to trends, der stikker ud, nemlig søvn og hjertesundhed.
Adskillige fitnesstrackere har som sagt gennem årene kunnet bruges til at tracke vores søvn, men det er for alvor kommet i fokus den senere tid, i takt med den øgede bevidsthed om hvor vigtigt det er at få nok søvn.
Generelt får man med sin søvtracker relativt basal info om længden af søvn, hvornår og hvor meget man befandt sig i de forskellige søvnfaser, og typisk en overordnet "kvalitets-score".
Desværre tyder forskningen på, at de fleste aktivitets-trackere stadig mangler en del præcision, så selvom de kan give nogle fingerpeg om, hvorvidt man sover nok eller godt nok, så er de stadig behæftet med stor usikkerhed.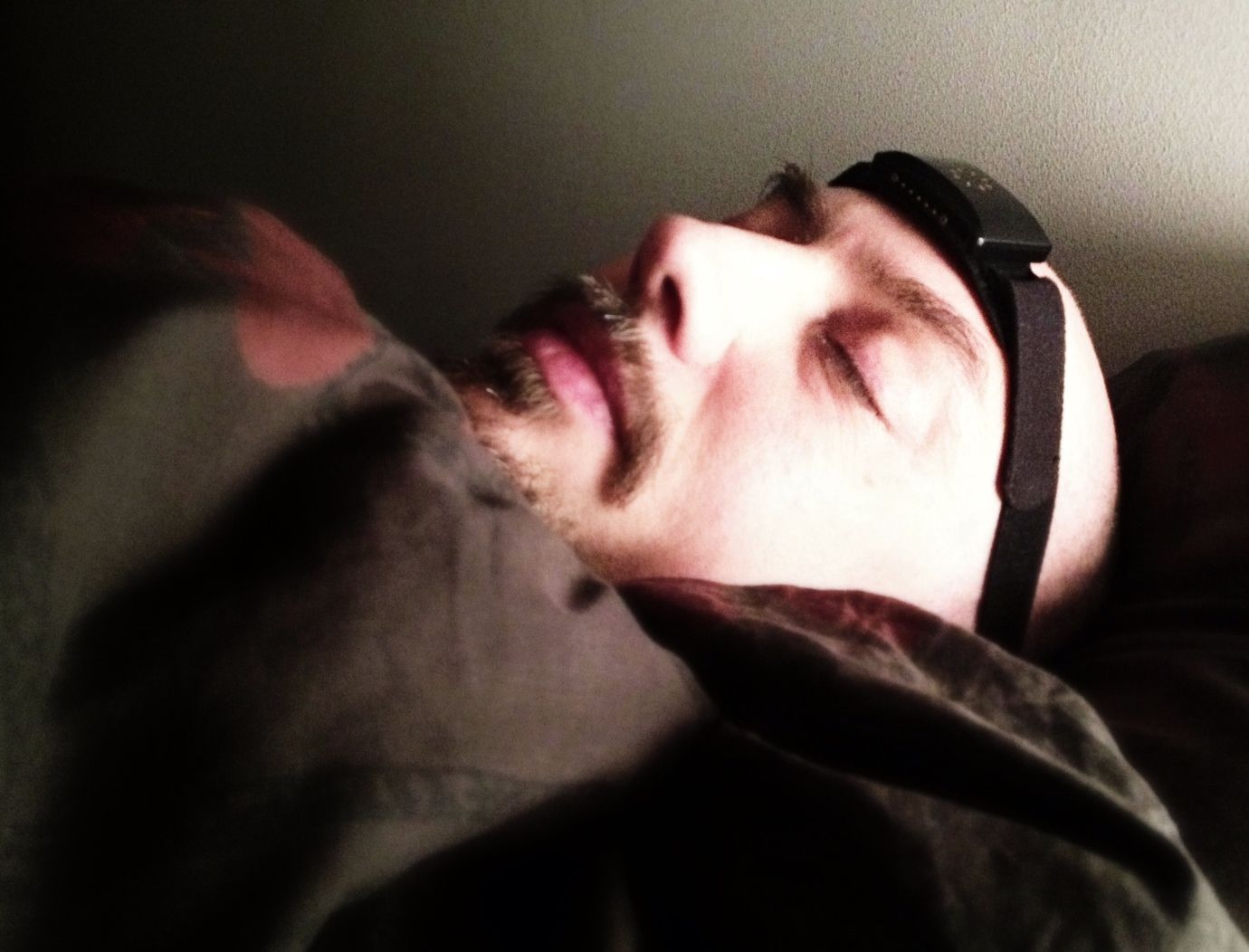 Parallelt med søvntrackingen er det også blevet mere almindeligt at finde "hjertemålere" på vores wearables. De kan fx vurdere vores hjerterytme og give input til en vurdering af vores træningstilstand, og i visse tilfælde om vi er i risiko for at lide af hjertearytmi.
På trods af livsbekræftende historier om folk, der overlevede livstruende sygdom på grund af deres smarture, så kommer forbrugerrettede hjertetrackere dog med en hel masse forbehold fra producenterne.
Samtidig har trackerdimserne også fundet nye former. Hvor de fleste bæres om håndleddet, så har man i et par år nu også kunne stoppe sin fitnesstracker i øret, eller bruge den som fingerring.
Fedt og følelser
Men den nok mest overraskende — og potentielt skræmmende — nye tracker på markedet er Halo-armbåndet, som Amazon introducerede i 2020.
Udover al den sædvanlige bevægelsestracking kan Halo-armbåndet (og den tilhørende app) også måle éns fedtprocent og lave stemmeanalyser, som vurderer éns sindstilstand.
Fedtmålingen sker via kameraet i Halo-appen, hvilket så illustrerer, at mange af fitnesstrackerne udliciterer de komplekse beregninger og visse dataindsamlinger til den forbundne smartphone.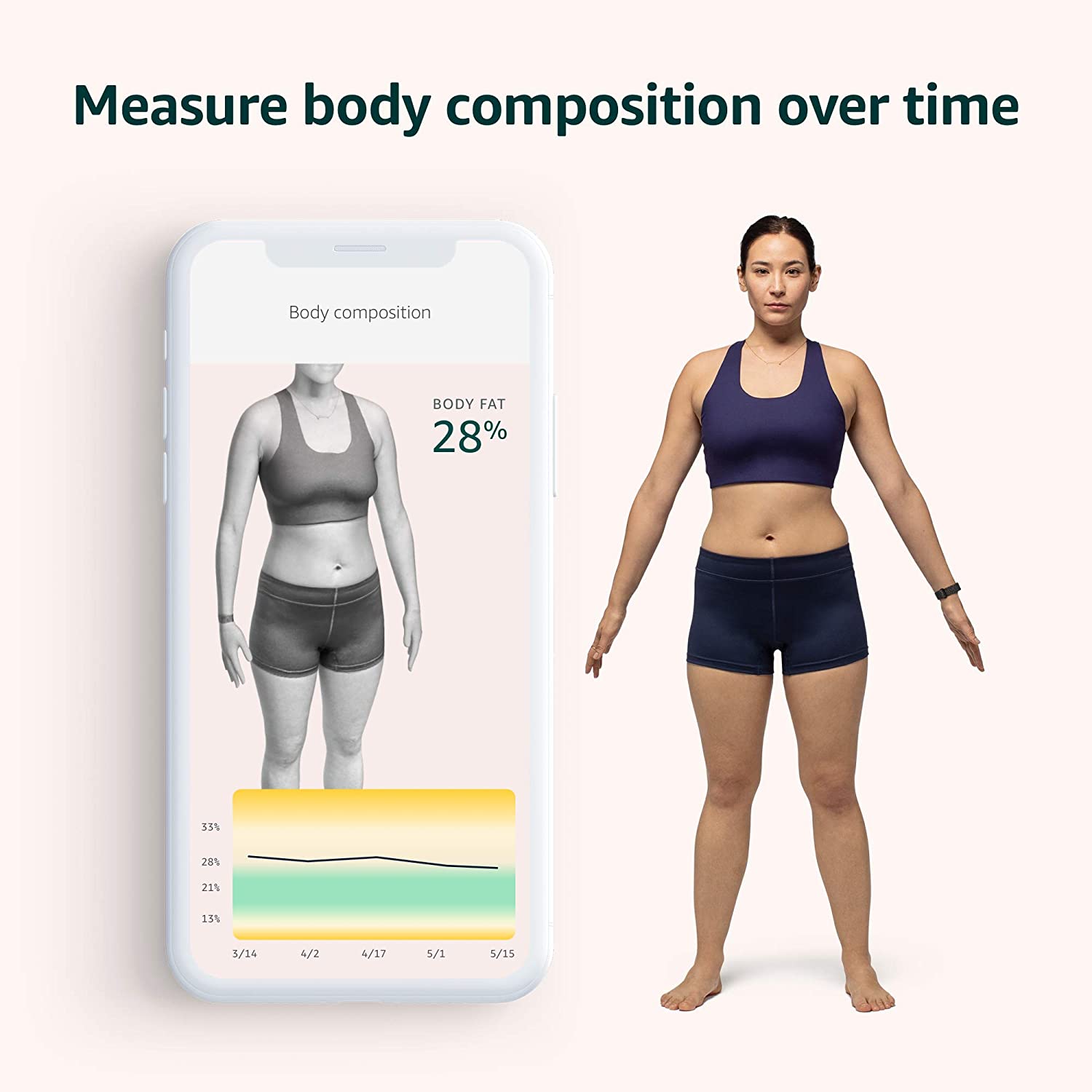 Det kræver nok en vis portion stålsathed at tage billeder af sig selv med en app, der måler fedtet på kroppen, især når man så samtidig ved, at appen kommer fra Amazon, som ikke altid har været helt troværdige, når det gælder indsamling og behandling af brugerdata.
Samtidig lader det til, at den oven i købet ikke altid er præcis, selvom oplevelserne varierer.
Personligt synes jeg dog, det kunne være interessant at prøve sådan en scanning som supplement til fedtmålingen på den "smart-vægt", jeg nu har brugt så godt som hver dag i knap 10 år. (Men jeg vil måske gerne lige tabe 3-4 kilo før jeg tager sådan en bodyscan...)
Udover fedtscanningen introducerer Halo også den såkaldte 'tone analysis', som løbende registrerer din stemmebrug og vurderer, hvordan du kan blive opfattet af andre — om du lyder stresset, tilbagelænet, glad, og så videre.
Amazon understreger, at al analysen sker lokalt på mobilen, og at ingen kan lytte med på det du siger, men...man bliver jo lidt mistænksom.
Desuagtet kan jeg dog godt blive lidt nysgerrig også på dén funktion, der fx sammen med målinger af sved og hjerterytme sikkert godt kunne hjælpe med at fange stress eller voldsomme humørsvingninger i opløbet.
Her er vi dog absolut ved at nærme os nogle af de tracker-features, som er noget mere eksperimentelle og samtidig sværere at kvantificere og generalisere på tværs af mange forskellige brugere.
Her er bevægelser, vejrtrækning og søvn trods alt lidt nemmere.
Eksotiske dimser – af tvivlsom videnskabelig kvalitet
Det har dog ikke forhindret mange mere eller mindre seriøse firmaer i at udvikle og tilbyde alternative trackere, selvom de allerfleste aldrig er kommet ud på hylderne, endsige blevet større succeser.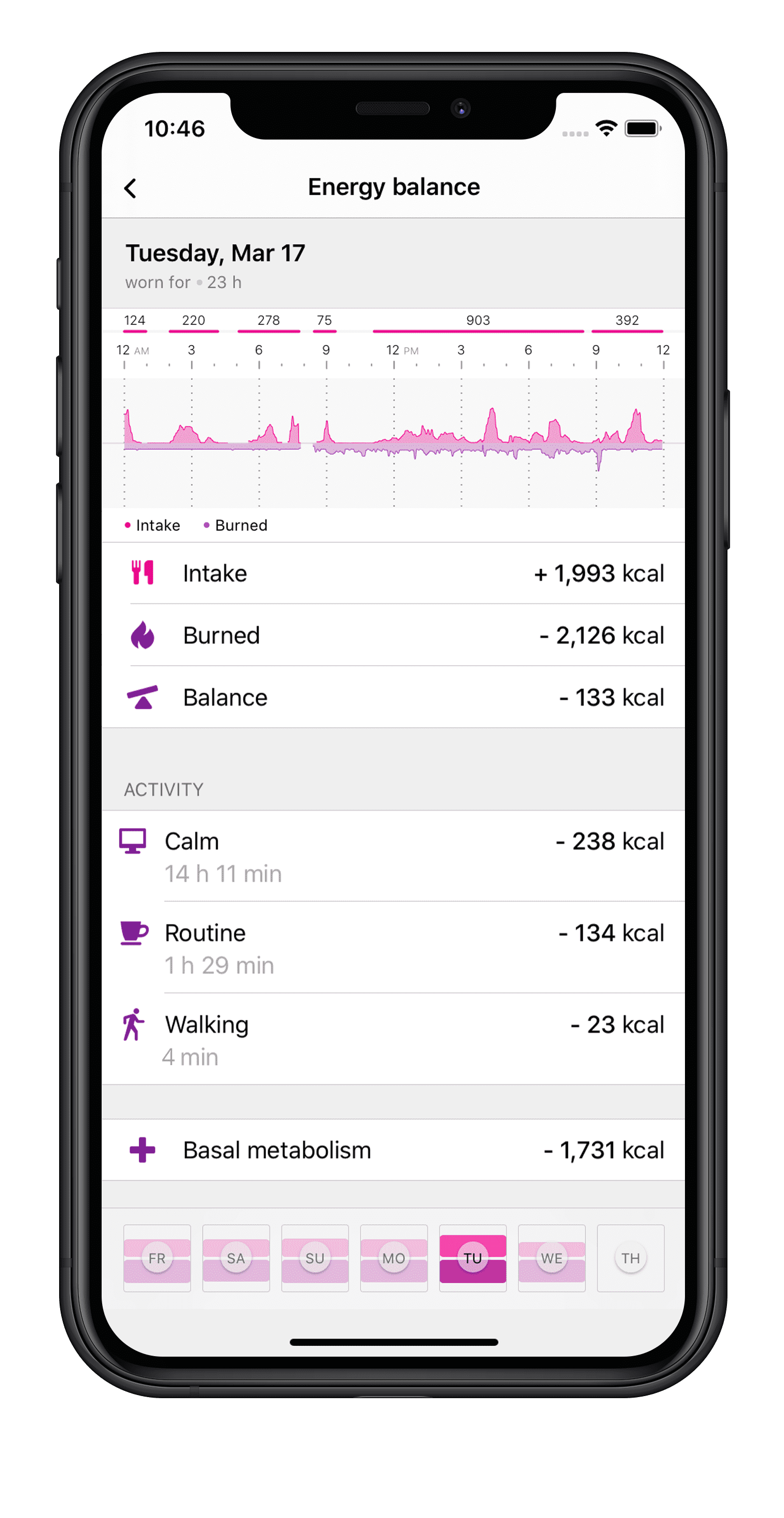 Gennem årene er jeg blandt andet stødt på så forskellige ting som holdningstrackere, kalorie- og væskemålere, stress-testere, sex-legetøj, plante-tracking, og et supersimpelt armbånd du kan trykke på for at fortælle chefen, om du er glad eller trist — for nu bare at nævne et lille udvalg.
Udfordringer
Der er mange grunde til, at de lidt mere eksperimenterende sundhedstrackere ikke altid fanger an.
Det er teknisk svært at designe og bygge hardware, og mange slås med lavpraktiske problemer som batterilevetid, pris og grundlæggende kvalitet.
Og så er det bare udfordrende overhovedet at lave en forretning, især når man skal tage kampen op mod giganter som Apple, Google og Amazon.
Derudover slås mange — også de mere etablerede producenter — med mere generelle problemer, når det handler om data fra vores hverdag og sundhedstilstand.
Som vi så ovenfor med søvntracker-testen er det langt fra alle målere, der måler rigtigt.
Mange har sikkert prøvet bare at sammenholde antal skridt fra et armbånd med antal skridt fra en mobil-app, eller set på hvor mange kilometers forskel, der kan være på målingerne fra to personer, der ellers har fulgtes ad på en gåtur.
Det gør måske knap så meget, hvis det bare er afslappede spadsereture, men kan jo være livskritisk, hvis det handler om hjerterytme eller lungefunktioner. Derfor skal mange gadgets også træde den smalle sti, hvor de lover en masse men ikke nok til, at de skal godkendes som medicinske apparater af myndighederne.
Garbage in, garbage out
I takt med at kunstig intelligens forsøger at bruge målingerne til at vurderes vores humør, sindstilstand eller symptomer på sygdomme, bliver det også tydeligt, at algoritmerne jo kun er så gode som de data, de bliver fodret med — både når det gælder præcision og validitet, og når det handler om algoritmernes indbyggede bias.
Derudover slås vi naturligvis også her (suk) med spørgsmålet om dataindsamling og privatliv: hvilke data registreres, hvem har adgang til dem, hvordan bliver de brugt, og kan man risikere, at de bliver solgt til andre?
Det har jo senest været voldsomt debatteret i forbindelse med Googles køb af Fitbit, hvor folk har været berettiget nervøse ved udsigten til at deres sundhedsdata giver nye input til Google-algoritmernes stadig mere præcise profilering af os og vores adfærd.
Endelig er det absolut værd at pointere, at der potentielt også er mange afledte uheldige psykologiske og sociale konsekvenser af vores brug af trackere — fra navlepillende selvoptagethed over performancekultur til udbredt hypokondri og overbelastning af sundhedsvæsenet.
Nyheder på vej fra laboratorierne
Så på trods af mere eller mindre seriøse eksperimenter ligner langt de fleste fitness-wearables hinanden, og har ikke udviklet sig voldsomt, hverken når det handler om funktioner eller design.
Rundt omkring i laboratorierne bliver der dog arbejdet hårdt på at udvikle nye sensorer, nye materialer og nye anvendelser. Her er det dog oftest decideret lægelig anvendelse, der er i fokus, snarere end fritidstrackere som undertegnede — man har dog lov at håbe!
En af de aktuelt mest interessante undersøgelser peger på, at det (måske) kan lade sig gøre at diagnosticere personer med Covid-19 flere dage inden symptomerne bliver tydelige, simpelthen ved at analysere ændringer i hjerterytmen, målt fx på et Apple Watch.
Andre arbejder på selv at udvikle nye bærbare sensorpakker — fx de såkaldte "intelligente plastre" der løbende kan overvåge blandt andet blodtryk, blodsukker og koffein.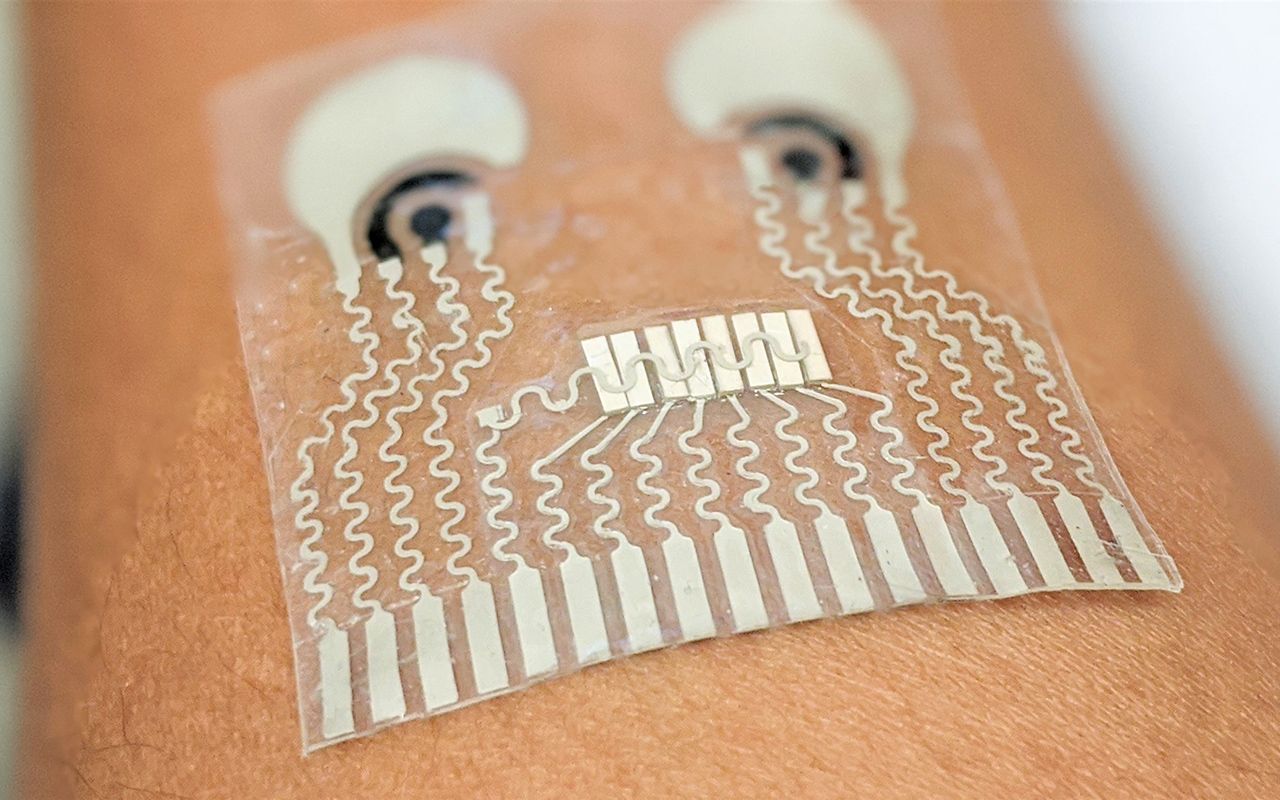 Rundt om bliver der også arbejdet på at lave 'implantables', altså trackere som kan indopereres under huden, og måle på fx blodsukker eller andre stoffer i årerne — men det bliver næppe mainstream sådan lige med det samme (selvom nogle af vi tosser, der har mikrochips i hånden jo drømmer om at de rent faktisk kunne bruges til noget...)
Lang vej endnu
Som jeg indledte med at sige, så er der — på trods af masser af nye dimser og sensorer — stadig lang vej endnu til drømmen om en præcis, altomfavnende og hjælpsom digital doktor på armen.
Og der er i øvrigt også lang vej endnu før data og diagnoser fra sundhedsgadgets kan bruges af læger og sundhedsvæsen, men det er en helt anden diskussion som vi tager en anden gang. (Jeg tror nemlig allerede, at dette er det længste nyhedsbrev fra Techliv nogensinde).
Men hvis du er nået hele vejen hertil, så vil jeg også rigtig gerne høre om dine erfaringer og ønsker:
Bruger du en fitnesstracker?
Hvad er det fede og hvad er de irriterende?
Og hvad ville du allerhelst kunne tracke, hvis du fik frit valg på alle hylder?
Du kan bare svare på denne email eller skrive til os på [email protected]
---

LINKS TIL LÆSEHESTE
Gaming eller mining? Nvidia begrænser bitcoin-mining i grafikkort, men tilbyder samtidig nye mining-processorer
---
Det evindelige kapløb. Apples nye M1-chips er nu også mål for malware, men firmaet forsøger at fastholde fokus på sikkerhed, sammen med appudviklerne
---
Facebook vs Australien. Mange forskellige reaktioner på mastodontens hardball down under.
"Det er skandaløst":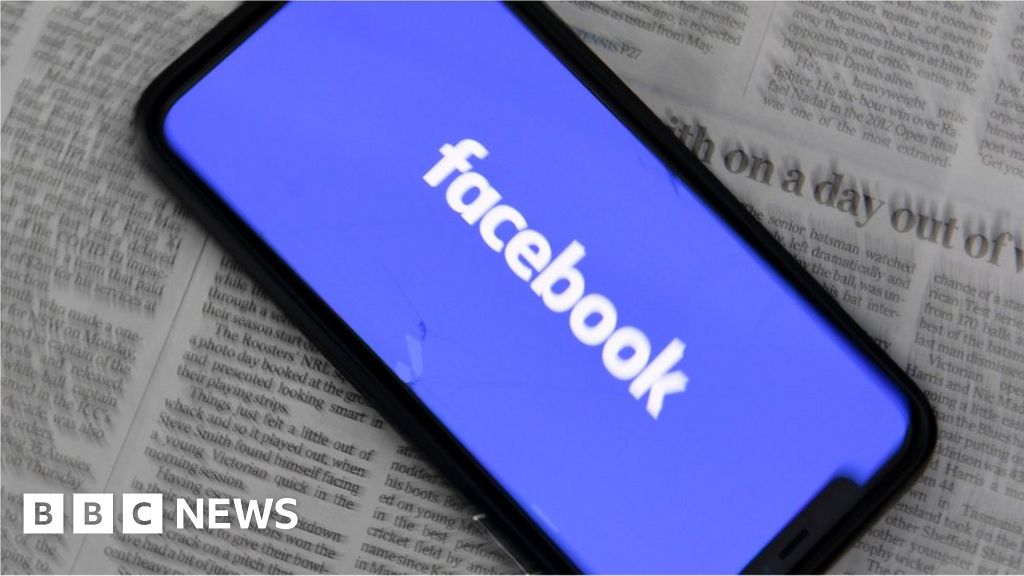 "Det var det eneste, de kunne gøre":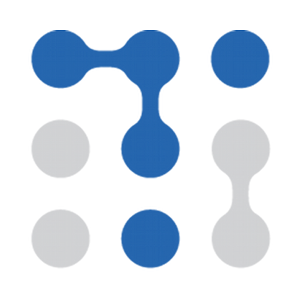 "Facebook har gjort det helt rigtige":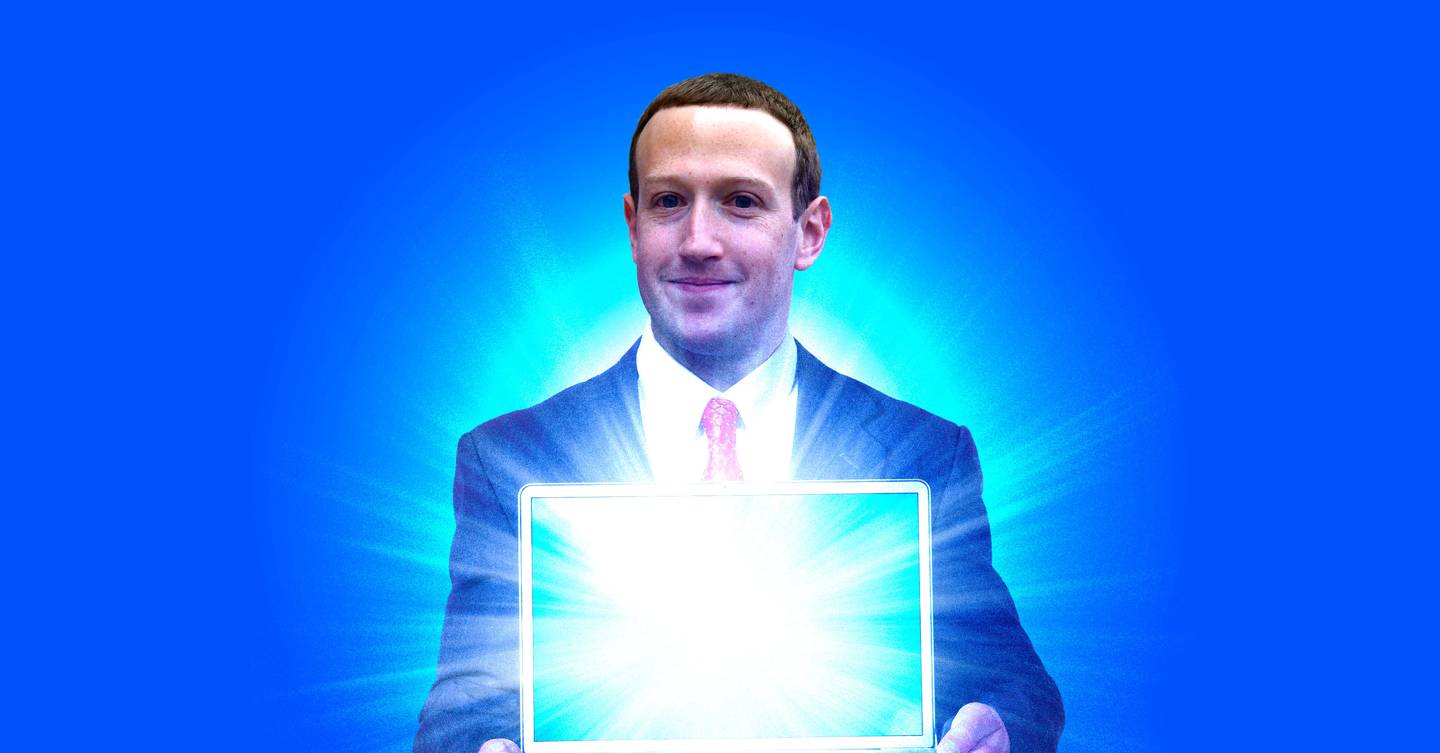 ---
Mikrobiler. Skal vi have flere bittesmå biler på vejene?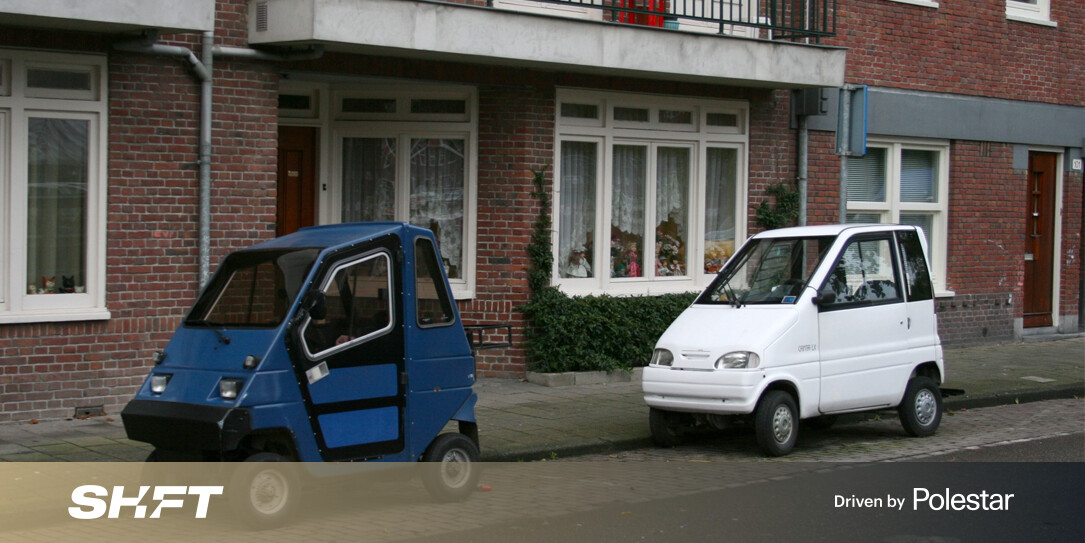 ---
Blød bot. Kun luft og tryk – ingen elektronik
---