Mangel på computerchips bremser bilproduktionen
En række bilproducenter har måtte nedjustere produktionen, fordi de ikke kan få leveret computerchips nok. Audi sender 10.000 mand hjem.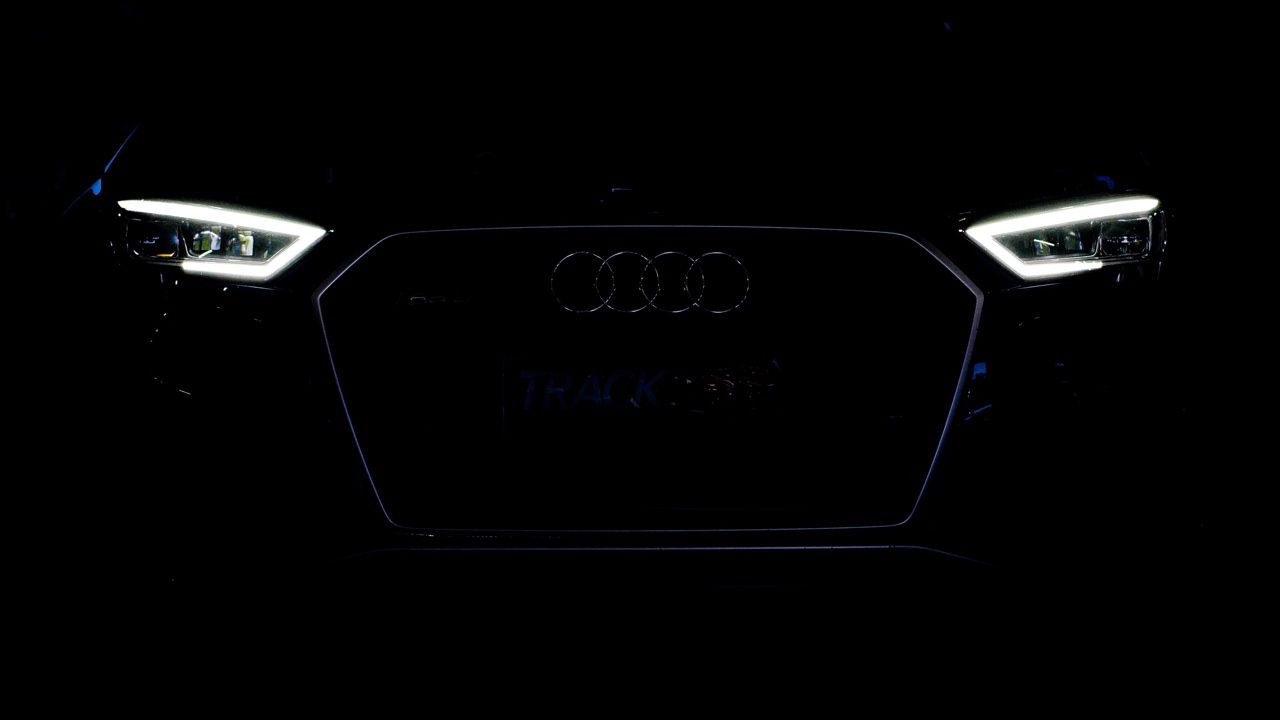 ---

1. Mangel på computerchips bremser bilproduktionen
Biler er ved at blive til computere på hjul. Så når man ikke kan få adgang til det antal computerchips, man har brug for, ja så må man trække håndbremsen på bilproduktionen.
Det har Audi senest måtte sande.
Ifølge Audis direktør, Markus Duesmann, vil det tyske bilfirma producere 10.000 færre biler end forventet i første kvartal 2021, og de har derfor sendt mere end 10.000 medarbejdere hjem.
Manglen på chips skyldes, at bilproducenterne skar i deres ordrer, da Corona-krisen fik fat i starten af 2020.
Senere har det så vist sig, at efterspørgslen på nye biler er taget til igen, men bilproducenterne har altså ikke reageret hurtigt nok.
Derfor må de pænt vente i kø hos de firmaer, der også producerer chips til smartphones, servere og mange andre apparater, der bruger computerkraft.
Audi er dog ikke alene om at mangle chips. Honda og Audis moderselskab Volkswagen måtte af samme årsag bremse deres produktion i sidste uge. Flere andre som Mercedes, Fiat og Ford har ligeledes manglet computerkomponenter.
---

2. Google Maps skruer op for detaljerne
Detaljerede kortdata er super-værdifulde — også for os helt almindelige brugere, der nærmest ikke kan finde vej længere uden kort-apps.
Google Maps har i særdeleshed drevet denne udvikling, og nu skruer de så endnu et nøk op for detaljeringsgraden.
I den seneste opdatering har storbyer som London, Tokyo, San Francisco og New York nu fået tilføjet fodgængerovergange, trafiklys og sågar platforme i lyskryds, som fodgængere kan holde pause på hvis de ikke når over mens der er grønt.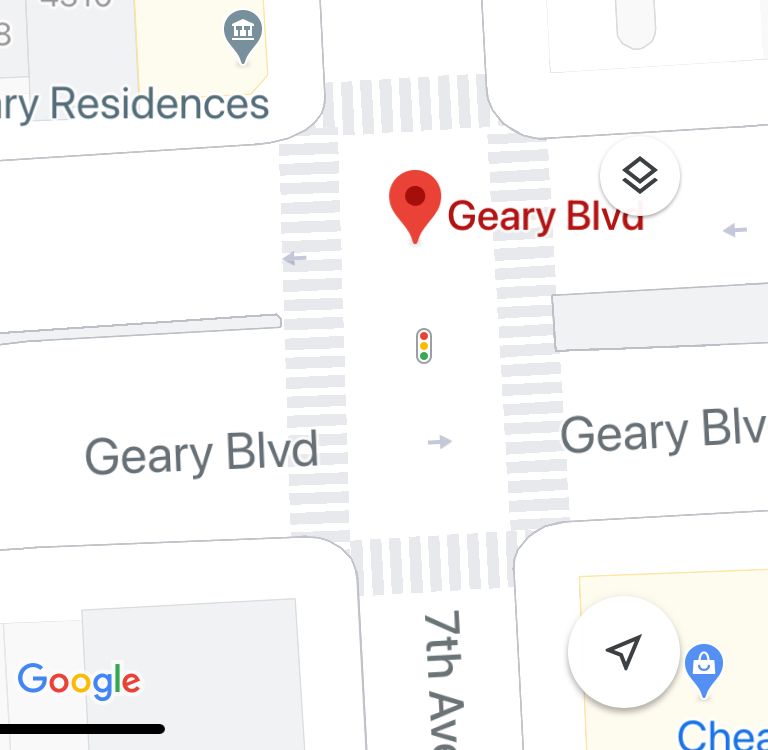 Samtidig er også sti- og vejsystemer i parker blevet opgraderet fra små tynde streger til langt mere retvisende grafikker, der afspejler deres faktiske bredde og forløb.
Google har endda fået plads til at vise vegetation i form af buske og træer langs vejene.
Hvornår Danmark bliver opgraderet, vides endnu ikke. Google oplyste sidste år, da de første gang fortalte om deres opgraderede kort, at de ville starte med de fire ovenstående metropoler, og løbende udvide med nye byer.
---

3. Parlers nye hjem er understøttet af russere, der hjælper rabiate grupper
Som vi skrev i går, er Parlers website delvist oppe at køre igen.
Nu rapporterer Reuters så, hvem der har valgt at understøtte det sociale medie med den meget laissez faire tilgang til moderation af indholdet.
Der er tale om et firma ved navn DDos-Guard, som ifølge The Guardian er et russisk-ejet firma, der teknisk set har base i Skotland.
DDoS-Guard har tidligere arbejdet med både racistiske, ekstremt højreorienterede og konspirationsteoretiske websites.
Blandt andet har de indtil for nylig understøttet 8kun (tidligere 8chan) — et forum som er blevet brugt til at dele det mest ekstreme og rabiate indhold på nettet. DDos-Guard har også understøttet hjemmesider for den russiske regering.
Parlers 12 millioner (overvejende patriotiske) brugere må altså forlade sig på russisk hjælp, for at kunne bruge platformen igen — hvis det da lykkes Parler at stable den på benene.
Parler er stadig blokeret i både Apple og Googles app-butikker, så det ser meget svært ud for det sociale medies drømme om at returnere til fordoms styrke, hvis de ikke længere kan distribuere deres apps gennem de to vigtigste platforme.
---

4. Telegram: Vi har lukket flere hundrede kanaler, der opfordrer til vold
Kunderne strømmer ind i butikken hos Telegram — faktisk så mange at Telegrams direktør, Pavel Durov, mener, at der muligvis er tale om "den største digitale folkevandring i menneskehedens historie".
Men de nye kunder bringer flere klassiske problemer med sig.
I et nyt blogindlæg skriver Pavel Durov, at de i starten af januar fik langt flere indberetninger fra brugerne end normalt om opslag med voldelige opfordringer i de åbne Telegram-kanaler i USA.
Durov insinuerer, at opslagene relaterede sig direkte til miseren, hvor Trumpstøtter indtog Kongressen.
Telegrams moderatorer har derfor lukket ned for hundredvis af offentlige opfordringer til vold, der "ellers ville have nået ti tusinder af abonnenter".
De såkaldte channels, som er offentligt tilgængelige for alle, er blot en af Telegrams mange forskellige kommunikationsmuligheder.
På Telegram kan man også oprette lukkede grupper, men selvom tjenesten har ry for at fokusere på privatliv, så er det faktisk kun 1-til-1 kommunikationen, der er fuldstændig end-to-end krypteret — og vel at mærke kun hvis man vælger det der hedder Secret Chat.
Det står i kontrast til fx Signal, hvor al kommunikation er komplet end-to-end krypteret, og hvor der altså ikke findes nogen former for backup af kommunikationen.
Både Apples Beskeder og WhatsApp er også end-to-end krypteret, men beskederne kan ofte findes i en sikkerhedskopi på en server. Beskederne er dog stadigvæk krypterede, når de befinder sig på serverne, men er altså gemt centralt.
Dog er der hos WhatsApp en undtagelse, hvis du kommunikerer med et firma, hvilket jo blandt andet er det, der har fulgt til hele flugten fra WhatsApp til Signal og Telegram.
Telegram har i øvrigt her en længere forklaring af deres tilgang til kryptering og sikkerhed, og hvordan de adskiller sig fra både Signal og WhatsApp.
---

5. EU-afgørelse om WhatsApp og Facebooks datadeling rykker nærmere
Mens brugerne flygter fra WhatsApp, så rykker en afgørelse nærmere om hvorvidt WhatsApp og Facebooks datadeling i EU overtræder GDPR-lovgivningen.
Det irske datatilsyn DPC — som er hovedansvarlige da Facebook og WhatsApp har europæisk hovedsæde i Irland — har undersøgt sagen siden 2018.
Nu er de så langt om længe klar med et bud på en afgørelse, som dog i første omgang er sendt til de andre nationale datatilsyn i EU. De skal kommentere på det irske udkast, inden det kan blive omformuleret til en endelig afgørelse.
Et flertal af de europæiske datatilsyn skal samtidig bakke op om den irske beslutning, for at den står ved magt.
Det er endnu uklart i hvor høj grad det irske datatilsyn vurderer, at WhatsApp og Facebook overtræder GDPR, og hvad konsekvensen i så fald bliver.
Sagen drejer sig i særdeleshed om, hvorvidt der er gennemsigtighed omkring, hvilke oplysninger der er blevet delt med Facebook.
DPC oplyser til Techcrunch at udkastet til beslutningen blev sendt til de andre europæiske datatilsyn den 24. december 2020. Der nævnes dog ingen dato for, hvor lang frist de har til at svare.
---

LINKS TIL LÆSEHESTE
Storbritannien bruger blockhain-teknologi til at holde styr på Corona-vacciner
---
Læger bruger smart-briller til at konsultere flygtninge i flygtningelejre
---
Den privatlivsfokuserede søgemaskine DuckDuckGo voksede markant i 2020.
---
USA beder Australien om at droppe lovgivning, som kræver at Facebook og Google skal betale for nyheder
---