Analyse: Hvad sker der, hvis Apple gør podcast til en forretning?
Anders giver sit bud på, hvordan Apples mulige indtræden i betalingspodcast kan se ud.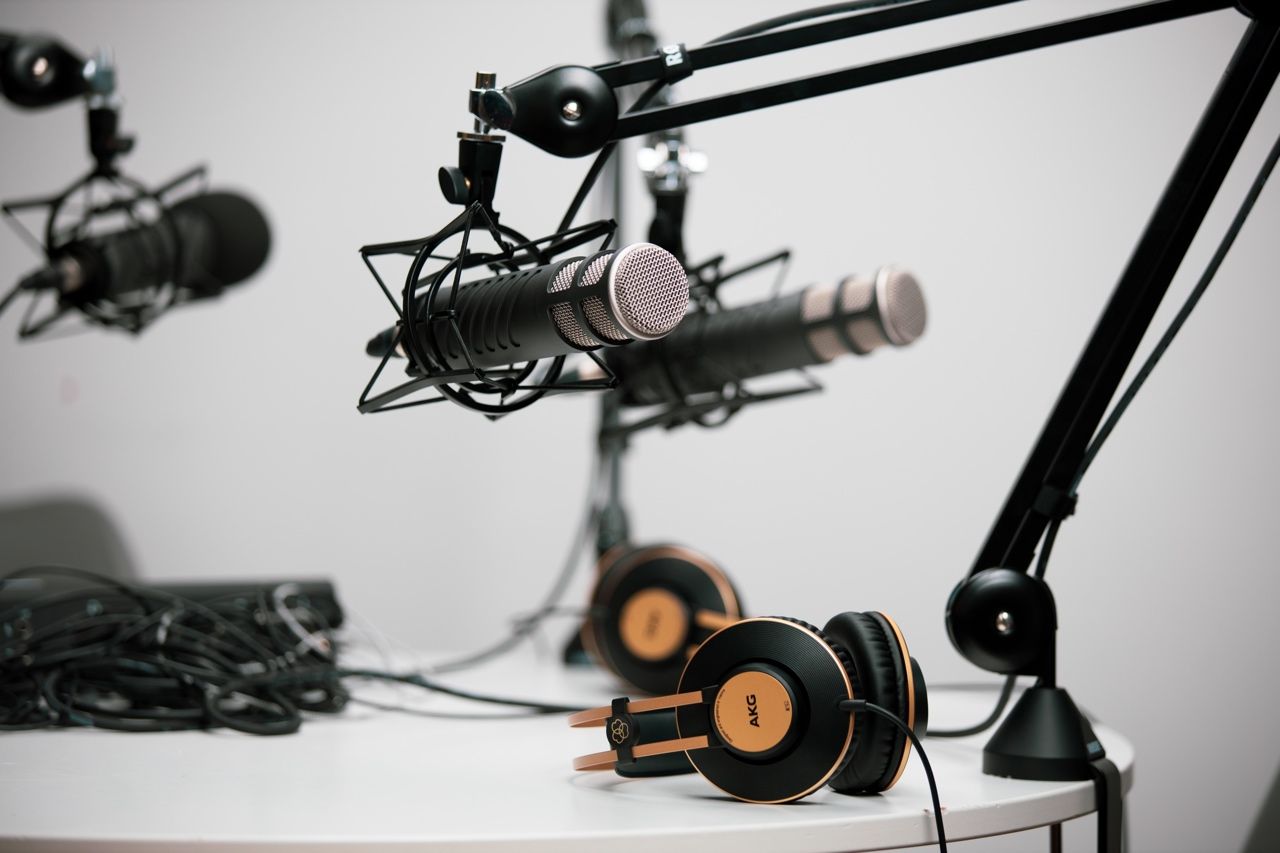 ---

Analyse: Hvad sker der, hvis Apple gør podcast til en forretning?
Ifølge The Information arbejder Apple med ideen om at lave en podcast-abonnementstjeneste med udvalgt betalingsindhold, ligesom deres Apple TV+, Apple Music og så videre.
Nu er der stadig mange ubekendte i dén historie, og der er ingen garanti for, at Apple begynder at omkalfatre sine podcast-produkter.
Apple har jo i mange år været en slags de facto fælleskatalog over de mange tusinder podcasts derude, som andre apps og tjenester så har brugt — men derudover har Apple ikke rigtig blandet sig aktivt og bliver derfor ofte omtalt som en 'slumrende gigant'.
Spørgsmålet er så, om vi skal ønske os, at Apple-giganten vågner og begynder at tage kampen op mod de andre?
Der er ingen tvivl om at podcasting er blevet rigtig stort — og det afspejles også på forretningssiden af branchen, hvor der bliver smidt mange milliarder dollars efter både apps, stjerneværter og infrastruktur.
Især har Spotify og Amazon gearet op for deres podcast-satsninger.
Men selvom der på det seneste er sået tvivl om fornuften i nogle af de mange køb og investeringer, så er jeg altså ret sikker på, at podcast både som medie og som business fortsat vil være hotness også i 2021.
Derfor kommer det næppe som en stor overraskelse, at Apple også vil være med til festen.
Nu nævnte jeg særligt spekulationerne om en ny abonnementstjeneste som en del af Apple Podcast.
Personligt mener jeg dog, at det er ærgerligt for podcastlytterne, hvis man skal til Spotify for at lytte ét show, i Podimo for at lytte et andet, og så i fremtiden må åbne Apple Podcast for at lytte til noget helt tredje.
En abonnementstjeneste fra Apple med udvalgte podcast-shows bag betalingsmur vil formodentlig bare blive endnu en lukket have, som bidrager til fragmentering af markedet og gør udbuddet af podcasts endnu mere uoverskueligt for lytterne — ligesom man kan spørge sig selv om det var nødvendigt for Apple at lancere streamingtjenesten Apple TV+ i en verden med Netflix, HBO, etc.?
Og så er der jo også en udfordring med alle Androidbrugerne, der måske slet ikke vil have mulighed for at abonnere på denne potentielle tjeneste med Apple-originals.
Som lytter er jeg derfor ikke sikker på, at vi skal ønske os at Apple-giganten vågner.
Apple Podcast Plus-modellen er dog ikke den eneste, der har været rygter om.
En anden mulighed er, at Apple simpelthen gør det muligt for alle podcasts at lave en in app-abonnementsmodel, hvor lytterne betaler for den enkelte podcast via Apple Podcast-appen, og Apple tager de sædvanlige 15% for at hjælpe.
Det vil sige, at man kan abonnere på en podcast på præcis samme måde, som man gør på en app som Todoist eller Carrot Weather (selvom det naturligvis stadig giver problemer for Android-folket — og dén nød har jeg ikke lige knækket).
Sådan et setup kunne være med til at gøre det nemmere for især mindre producenter at få lidt indtægter, fordi lytterne ikke nødvendigvis skal over i Patreon, Memberful eller 10er.dk for at støtte podcasten, men kan gøre det direkte i Apple Podcast, hvor de allerede har tilknyttet en konto og et betalingskort, og hvor mange i øvrigt også allerede lytter alle deres podcast. Det kan altså potentielt være smart for både producenter og (betalingsvillige) lyttere.
Jeg ville dog hellere se at et firma som fx Patreon bliver en slags standard, der kan bruges af alle uanset platform, end at Apple begynder at blande sig alt for meget, eller at Spotify ender i rollen som gatekeeper på størstedelen af podcastudbuddet.
Det vil dog fortsat være en udfordring at få folk til at betale for podcastlytningen, når der findes så mange gratis muligheder, men jeg kan rigtig godt lide tanken om, at man kan støtte en podcast direkte, fremfor at skulle tvinges til at lytte på annoncer — ikke mindst fordi annonceforretningen er med til at drive podcast i samme retning som nettet i almindelighed.
Mange podcastnetværk og -tjenester vil nemlig gerne tracke brugerne og deres lytning i langt højere grad, end man har mulighed for i dag. Det er også en af de meget væsentlige grunde til at Spotify satser på at have en stor podcastforretning in house.
En helt tredje model Apple kunne afsøge, er det der ofte bliver omtalt som Spotify-modellen. Det vil sige en tjeneste, hvor man betaler et fast beløb om måneden og så en all you can eat-løsning, hvor man får adgang til så godt som alt podcast-indhold, og podcastproducenterne bliver betalt efter antal lytninger (selvom de enkelte shows risikerer at blive spist af med mikroskopiske betalinger). Det kommer dog næppe til at ske.
Foreløbig må vi under alle omstændigheder lige huske, at vi slet ikke ved om Apple for alvor vil forsøge at gøre podcast til en forretning, da det alt sammen bygger på rygter og spekulationer.
Og det kan sagtens være at Apple-giganten bare er ved at vende sig om på den anden side for at sove videre...
---

1. Techgiganternes nye kampplads er førerløse biler: Microsoft investerer i Cruise
Mobilitet og førerløse biler kan meget vel blive den næste kampplads for techgiganterne.
Microsoft har netop offentliggjort, at de er en del af en investorkreds, der har skudt 2 milliarder dollars ind i det førerløse bilfirma Cruise, som General Motors ejer majoriteten af.
Investeringen er foretaget sammen med blandt andre Honda, som tidligere har investeret store penge i netop Cruise.
Hvor stor en del af den 2 milliarder store investering, der står Microsoft på, oplyses ikke.
Microsoft har dog ikke tænkt sig blot at være en passiv investor. Cruise og General Motors vil samtidig benytte Microsoft's Azure cloud computing platform til at udvikle services og "kommercialisere førerløse biler". Cruise satser benhårdt på at deres biler skal køre førerløst centralt i store byer, med San Francisco som det første mål.
Med Microsofts indtræden, er der ved at danne sig et billede af, at de store techfirmaer ikke tør stå udenfor fremtidens bilmarked.
Googles Waymo er det firma, der foreløbig er længst fremme i udviklingen af førerløse biler. De opererer som det eneste firma en kommerciel førerløs taxatjeneste i Phoenix-området i Arizona.
Amazon købte i juni måned det førerløse bilfirma Zoox, og i december fremviste de det første funktionsdygtige køretøj, som minder om en ultra kompakt minibus.
Uber har for nyligt frasolgt deres førerløse udviklingsafdeling til firmaet Aurora, som de dog samtidig købte sig ind i.
Rygterne om Apples indtog i bilbranchen er også taget til de seneste uger. Apple-boss Tim Cook har i et nyligt interview med Fox News ikke ønsket at kommentere på sagen.
Også i Kina er techgiganterne begyndt at blande blod med den førerløse bilbranche. Tencent er netop gået sammen med bilproducenten Geely, om at udvikle førerløs bilteknologi.
---
2. Brave er første browser, der understøtter det decentraliserede internet
Hvis du har set serien Silicon Valley, så får du måske om et øjeblik associationer til seriens omdrejningspunkt: Startup-firmaet Pied Piper.
Den privatlivsfokuserede browser Brave er nemlig netop begyndt at understøtte en såkaldt decentraliseret webprotokol, som i stedet for http:// bruger "fornavnet" ipfs:// — en forkortelse for InterPlanetary File System.
Konceptet er, at i stedet for at websider og data er gemt på centrale servere, som vi er vant til med http(s), så benyttes peer-to-peer teknologi til både at opbevare og tilgå data.
Lidt firkantet sagt betyder det, at alle brugere kan være med til at opbevare små bidder af data. Når de så vil tilgå indholdet, henter de på samme måde små bidder af fx en hjemmeside fra mange forskellige computere, i stedet for at hente al indholdet fra en central server.
Fordelene ved en decentraliseret løsning er (teoretisk), at indholdet er gemt tættere på, hvor slutbrugeren befinder sig, hvilket bør give hurtigere hastigheder. Samtidig er det billigere end at opbevare data på en central server.
En decentraliseret løsning betyder også, at en fejl på en enkelt server ikke længere vil kunne lægge en hjemmeside ned.
Den måske mest væsentlige ændring er dog, at det bliver langt sværere at fjerne indhold fra nettet, da man ikke bare kan lukke en central server ned, som vi netop har set det med Amazon, der eliminerede Parler ved at lukke deres servere.
Mindre censur bliver da også fremhævet af Braves Molly Mackinlay, i det blogindlæg, der akkompagnerer nyheden.
Hun nævner blandt andet, at dele af Wikipedia ikke er tilgængelig i Thailand, at over 100.000 websteder er blokeret i Tyrkiet, og at brugerne i Kina ikke kan få adgang til central information om COVID-19.
- Nu kan alle med en internetforbindelse få adgang til disse vigtige oplysninger via IPFS i Brave-browseren, siger hun.
Brave oplyser, at de har 24 millioner månedligt aktive brugere, så der er altså stadig MEGET langt fra, at ipfs nu understøttes i en enkelt browser, til det for alvor vil gøre en forskel.
---
LINKS TIL LÆSEHESTE
Netflix passerer 200 millioner abonnenter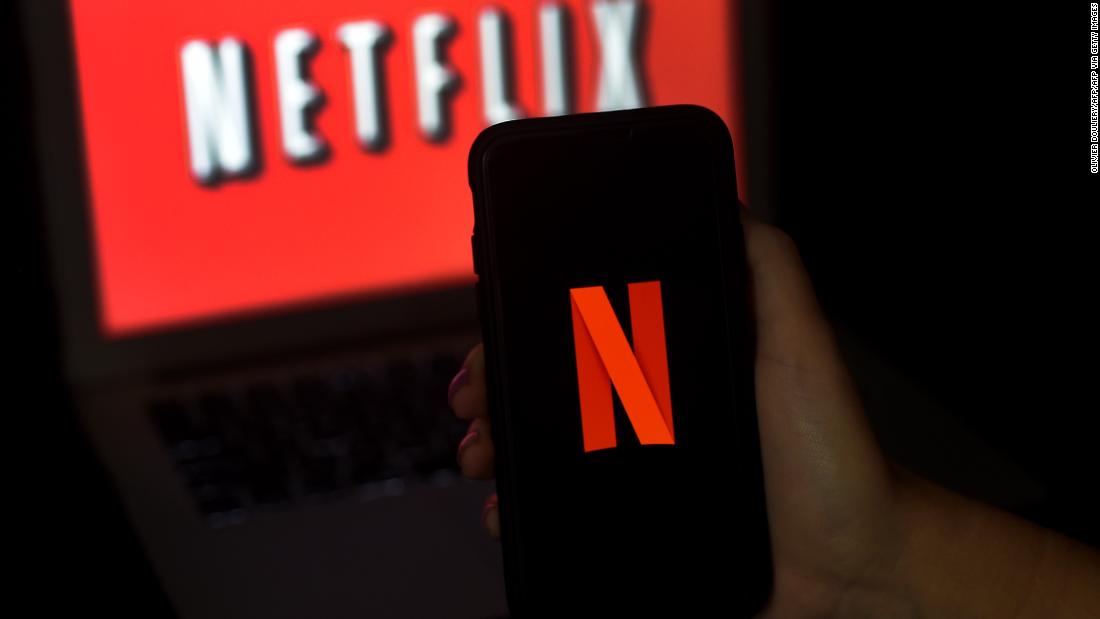 ---
Trump benåder manden der stjal Googles førerløse forretningshemmeligheder — og solgte dem til Uber
---
YouTube benåder til gengæld ikke Trump lige foreløbig: Har forlænget hans karantæne med en uge
---