Microsoft og Google i infight: Sviner hinanden til offentligt
Microsoft mener, Google er skyld i, at nyhedsmedierne har det svært. Google mener, Microsoft blot er ude på at skade dem.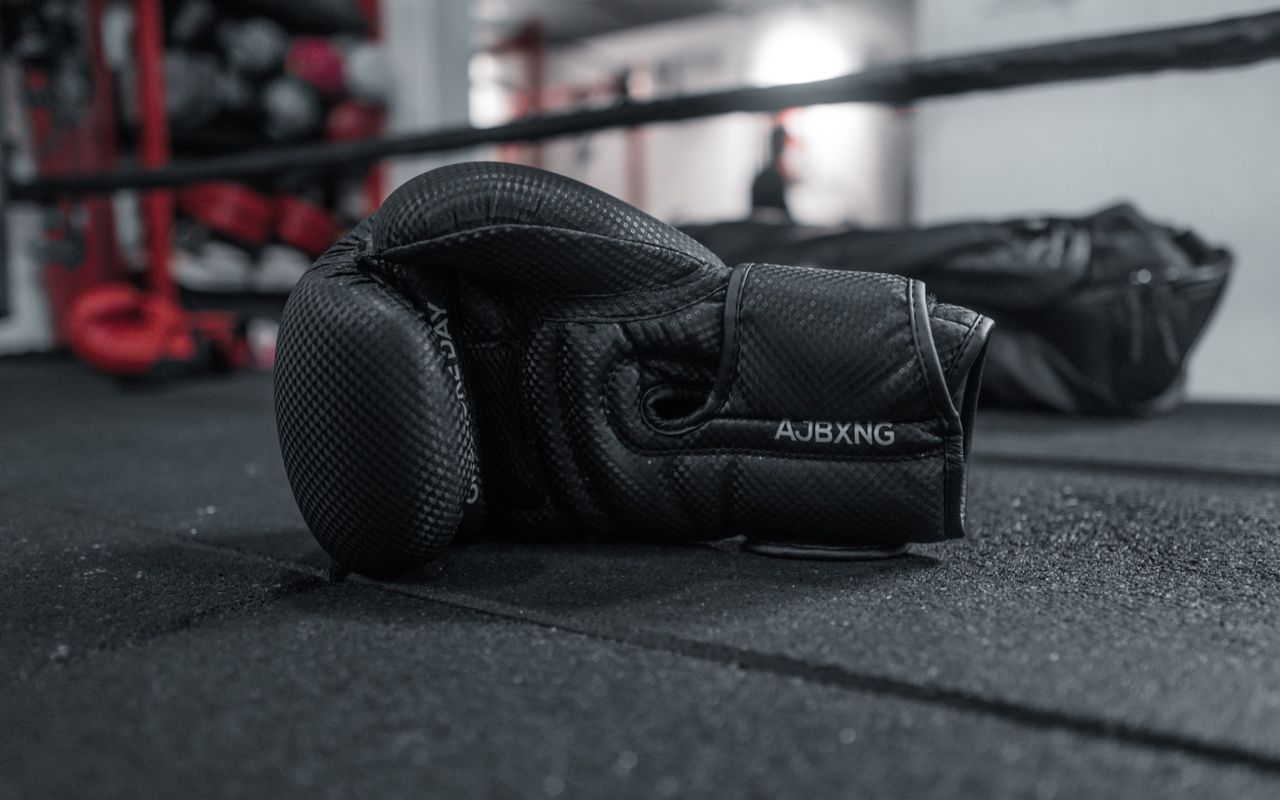 ---

1. Microsoft og Google i kæmpe offentlig fight: Uenige om betaling for nyheder
Støvet har kun lige lagt sig efter Australiens (delvist succesfulde) forsøg på at få Google og Facebook til at betale for at linke til nyheder.
Men nu blusser sagen op igen — endda på de store techfirmaers egen hjemmebane.
I en høring i det amerikanske parlament om de store annonceplatformes indvirkning på nyhedsmedierne i USA, har Microsoft (igen) blandet sig i debatten, hvor de i særdeleshed er ude med riven efter Google. Og det pisser mildest talt Google af.
I et 10 sider langt vidnesbyrd, som indgår som en del af høringsprocessen, peger Microsofts President Brad Smith på Google som nyhedsmediernes største udfordring i jagten på en rentabel forretningsmodel — blandt andet fordi de digitale annoncekroner nu i høj grad placeres hos Google og Facebook.
- Nyhedsorganisationer har annoncekapacitet at sælge, men de kan ikke længere sælge direkte til dem, der ønsker at købe annoncer. I stedet (…) skal de bruge Googles værktøjer, operere på Googles annoncebørser, bidrage med data til Googles virksomhed og betale Google penge.
- Selvom nyheder er med til at bidrage til (værdien af, red) søgemaskinerne, bliver nyhedsorganisationerne ofte ikke kompenseret eller i bedste fald underkompenseret for deres brug, skriver Brad Smith.
Brad Smith advokerer for, at den australske model også bør bruges i USA:
- Den australske tilgang har vist sig at være effektiv til at få gang i forhandlinger. Da lovgivningen var på nippet til at blive vedtaget, truede Google med at trække sin søgetjeneste ud af landet. Men da vi meddelte at Microsoft Bing - Googles primære konkurrent - ville blive i Australien (…) og overholde lovgivningen, så vendte Google på en tallerken.
- Inden for 24 timer var Google i telefonisk kontakt med premierministeren og sagde, at firmaet trods alt ikke ville forlade landet. Og i de to uger der fulgte, formåede Google at gøre noget, de bare et par dage før hævdede var umuligt: de forhandlede aftaler hjem med de tre største nyhedsorganisationer i Australien, angiveligt til en værdi på mere end 100 millioner dollar, skriver Brad Smith.
Et af Microsofts bud på, hvordan man finder en tilsvarende løsning i USA, er at give nyhedsmedierne mulighed for at forhandle kollektivt med de store onlineplatforme. En model som den danske kulturminister, Joy Mogensen, tidligere har nævnt som en mulig vej frem også i Danmark.
Microsofts partsindlæg har fået Googles Senior Vice President of Global Affairs, Kent Walker, til at skrive et harmdirrende blogindlæg, hvor han i utvetydige vendinger sviner Microsoft til.
Blandt andet anklager han Microsoft for at ville ødelægge det åbne internet, noget som har været et af de stærkeste argumenter imod indførslen af en "skat" for at måtte linke til (nyheds)indhold. Ligeledes mener han at Microsoft ærinde i virkeligheden er at skade Google og fremme sine egne interesser.
- Vi mener også, at denne vigtige debat bør dreje sig om sagens substans og ikke afspores af rå corporate opportunisme ... hvilket bringer os til Microsofts pludselige interesse for denne diskussion.
- Vi respekterer Microsofts succes (...men) når konkurrencen i disse områder intensiveres, vender de desværre tilbage til deres velkendte playbook, hvor de angriber rivaler og lobbyer for ny lovgivning, der gavner deres egne interesser, skriver Walker.
Herefter sætter Kent Walker et slag ind, der er lige på kanten af bæltestedet:
- Det er ikke tilfældigt, at Microsofts nyfundne interesse i at angribe os kommer i hælene på SolarWinds-angrebet, og på et tidspunkt, hvor de har tilladt titusinder af deres kunder - herunder regeringsorganer i USA, NATO-allierede, banker, non-profit-organisationer, teleudbydere, offentlige forsyningsvirksomheder, politi, brand- og redningstjenester, hospitaler og formodentlig nyhedsorganisationer - at blive aktivt hacket via store Microsoft-sårbarheder, skriver Walker med klar henvisning til det store hack på Microsofts Exchange emailservere.
- Så måske er det ikke så overraskende at se dem støve den gamle Scroogled playbook af, skriver Walker med henvisning til den "Scroogled"-kampagne, som Microsoft kørte mod Google tilbage i 2012, hvor de blandt satte fokus på, hvordan Google brugte indhold i emails til at målrette reklamer til brugerne.
Herefter vender Walker tilbage til, det som sagen virkelig drejer sig om — nemlig betaling for nyheder – hvor han heller ikke mener, at Microsoft har noget at komme efter:
- Microsoft er det næststørste selskab i USA målt på markedsværdi, og ejeren af ​​LinkedIn, MSN, Microsoft News og Bing, som alle er steder hvor nyheder regelmæssigt forbruges og deles.
- Men deres track record er plettet: De har udbetalt et meget mindre beløb til nyhedsindustrien, end vi har. Og da de fik chancen for at støtte eller finansiere deres egne journalister, erstattede Microsoft dem med kunstigt intelligente bots, lyder svadaen den anden vej.
Selvom de store techvirksomheder fra tid til anden offentligt anklager hinanden for beskidt trav, er det alligevel et stykke tid siden, at vi har set så hård mudderkastning i så direkte vendinger som i dette tilfælde.
Microsoft har ligeledes bedt EU-lovgivere om at tvinge de store techplatforme til forhandlingsbordet, for at få dem til at betale for nyheder.
Afsender på Microsofts budskab i EU var den tidligere danske techambassadør, Casper Klynge, der nu er ambassadør for Microsoft.
---

2. Apple dropper HomePod — men fortsætter med mini-udgaven af den "smarte" højttaler
Det er åbenbart ikke nemt at få folk til betale høje priser for smarte højttalere.
I hvert fald har Apple nu officielt droppet sin første smart-højttaler, HomePod, som blev introduceret i 2018. Det oplyser firmaet til Techcrunch.
Salget af højttaleren, som kostede 2-3 gange mere end konkurrerende produkter, er angiveligt ikke gået så godt, uagtet at Apple forsøgte at markedsføre højttaleren som et premium lydprodukt.
Firmaet holder dog (foreløbig) fast i den lille udgave af højttaleren, HomePod Mini, som blev introduceret oktober 2020.
Ingen af højttalerne har på noget tidspunkt officielt været sat til salg i Danmark, fordi den ikke understøtter Siri på dansk.
Techlivs take:
Hvis du undrer dig over, hvorfor en så tilsyneladende lille nyhed skal med i nyhedsbrevet, så er det fordi jeg blev temmelig overrasket over udmeldingen fra Apple.
Jeg ser nemlig kampen om smarte højttalere som ganske væsentlig for de store techfirmaer.
Hvis man forsøger at splitte produktet ad, så er der tre elementer i en smart-højttaler:
Helt basalt er det selvfølgelig evnen til at afspille lyd: musik, podcast og telefonsamtaler. Det er vigtige markeder for Apple, men ikke alene grund nok til at lave en højttaler.
Det andet handler om at levere et fuldkomment økosystem — både hardware (højttalere) og software (styresystem og musik-streamingtjeneste). Det er det, Apple delvist opgiver.
Det tredje — og vigtigste — handler om, at højttalerne og den integrerede stemmestyring i stigende grad erstatter søgninger foretaget på telefoner, tablets og computere.
Summen af disse tre faktorer har altså fået Apple til at beslutte, at højttalere med kvalitets-lyd ikke er et marked for dem, hvilket er lidt sært når det kommer næsten samtidig med, at de lancerer høretelefoner til næsten 5.000 kroner.
Apple har dermed droppet tanken om at levere et fuldkomment lyd-økosystem i hjemmet — i hvert fald for de folk der kræver bare en lille smule vellyd, når de hører musik.
I stedet har de altså valgt at fokusere ensidigt på at få billigere, mindre og markant dårligere lydende højttalere ind i flere af hjemmets rum, så de ikke bliver kørt helt over af Google Home og Amazon Echo-højttalere.
Apple har altså valgt søgninger og stemmestyring til, mens andre firmaer som fx Sonos kan få lov til at udvikle multirums-højttaler-systemer, som også lyder godt.
Problemet er bare, at Siri foreløbigt ikke kan integreres på andre firmaers platforme. Fx understøtter Sonos både Google Assistent og Amazons Alexa, men ikke Siri, og dermed risikerer Apple at tabe endnu mere terræn til deres stærkeste stemmestyrings-konkurrenter.
Så mit bud er, at Apple måske pønser på at åbne for Siri, så assistenten kan bruges på enheder, der ikke har et æble på siden.
Alternativt må de have vurderet, at det er nok at få masserne til at købe HomePod Mini til søgninger og hverdagsstyring af det smarte hjem, uagtet at de mister de kunder, der vil have god lyd og stemmestyring integreret i det samme produkt og økosystem.
For det er virkelig svært at forestille sig, at Apple frivilligt skulle lade assistent- og stemmestyringsmarkedet gå til Google og Amazon.
---

3. Google risikerer 5 milliarder dollar i bøde for indsamling af data i incognito-mode
Google risikerer en bøde på op mod 5 milliarder dollars, fordi de har indsamlet data om, hvad brugerne søger på, og hvilke sider de besøger, selvom de har aktiveret det såkaldte incognito mode — også kaldet privat browsing — i deres browser.
Google har forsøgt at overbevise dommeren i sagen, Lucy Koh, om at den slet ikke burde tages op. Søgefirmaet argumenterer for, at brugerne har accepteret vilkårene for brug af deres søgemaskine, og så mener de også, at de har gjort det klart, at incognito ikke er det samme som usynlig.
Det eneste der sker, når man aktiverer privat browsing, er nemlig, at søgninger og besøgte hjemmesider ikke bliver gemt i browserens historik.
Dommeren har dog afvist søgefirmaet og skriver i sin beslutning, at Google ikke har underrettet brugerne om, at dataindsamlingen stadig foregår, mens browseren er i privat browsing-tilstand. Derfor skal sagen altså føres ved domstolen.
En talsperson fra Google afviser overfor The Verge, at firmaet skulle have gjort noget forkert og siger, at brugeren bliver gjort opmærksom på, at alt, hvad man gør, kan ses og indsamles af websites, hver gang incognito mode aktiveres i Chrome.
Dog gør Google det ikke klart, at de selv er et af de firmaer, som indsamler data, når browseren er sat i incognito.
---

LINKS TIL LÆSEHESTE
Dagens varmeste læse-anbefaling: Facebooks fokus på vækst er skyld i feed-algoritmens spredning af misinformation
---
Reddits algoritme er (også) ude af kontrol: Anbefaler krænkende foto til brugerne via push-beskeder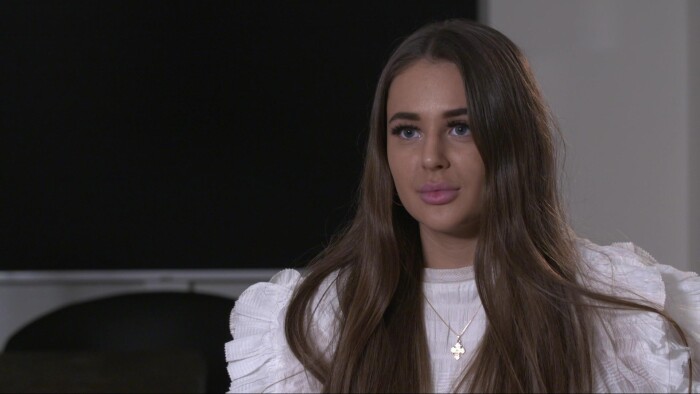 ---
Tim Berners-Lee: Vi har brug for bedre sociale medier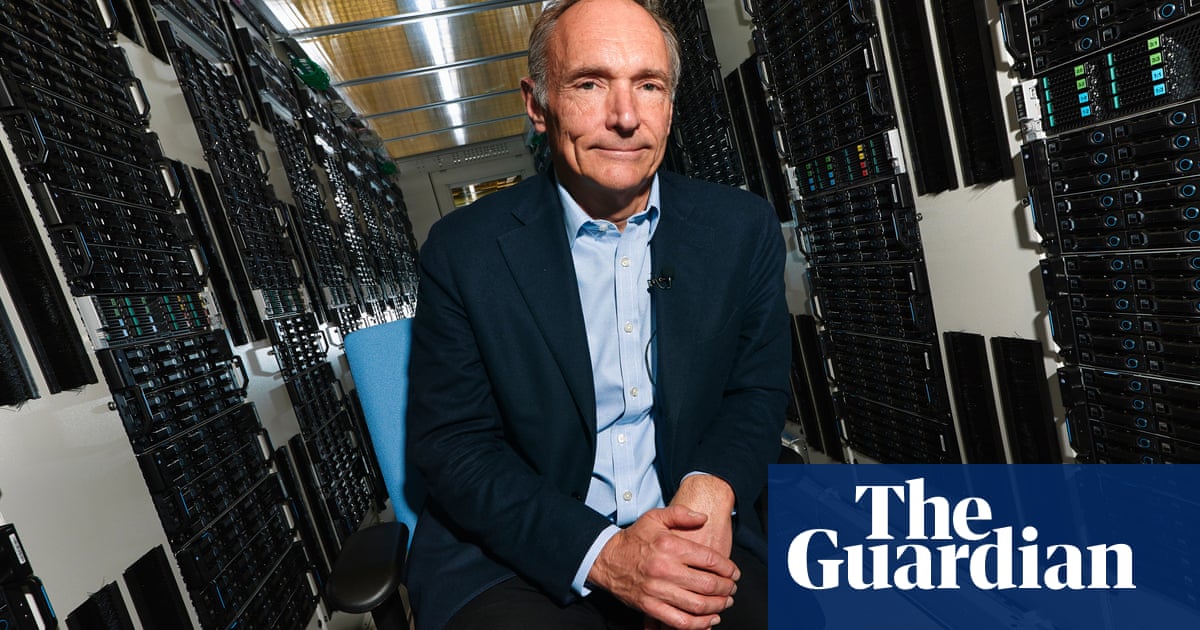 ---
Apple sætter data-mærkat på alle sine egne apps: Se listen over hvilke apps, der indsamler hvilke data
---
Sådan hjælper man ikke sit barn: Mor anklaget for at lave deepfake-videoer af datterens cheerleader-rivaler
---