---

Amazons produktregn: Selvflyvende kameradrone skal overvåge dit hjem
Amazon er som bekendt på en mission, der har til formål at tæppebombe kundernes hjem med mikrofoner og den digitale assistent Alexa, samt kameraovervågningsudstyr fra A-Z.
Det skal i princippet give folk mere ro i sindet, men spørgsmålet er jo om mere overvågning gør os mere sikre, eller det modsatte?
Mulighederne for at overvåge sit eget hjem har i hvert fald fået en hel ny drejning, med Amazons lancering af en autonom kameradrone til hjemmet, som skal give mulighed for at kigge boligen efter i selv den yderste krog, når man er ude af huset.
Du snupper simpelthen bare din mobil og aktiverer det flyvende sikkerhedskamera, hvis du har brug for at tjekke hjemmets tilstand.
Og hvorfor skulle du så være interesseret i det? Jo, ifølge Ring (Amazons division for videodørklokker og andet overvågningsudstyr), så er det jo supersmart, hvis nu du bliver i tvivl om, hvorvidt du har lukket et vindue, eller om du har glemt at slukke for ovnen eller komfuret.
Og så går dronen, som har fået navnet Always Home Cam, endda selv på jagt, hvis der er nogen der bryder ind i dit hjem, og flyver efter tyven mens dronen live-broadcaster til din mobil.
Spørgsmålene hober sig til gengæld op om, hvorvidt dronen gør mere end det?
Der er særlig usikkerhed om i hvilken udstrækning den kortlægger brugernes hjem, og på den måde er med til at fodre Amazons datamaskine med endnu flere brugbare data.
For at bruge dronen, skal man først mappe sit hjem, så dronen kan forstå hvad der er dit køkken, soveværelse, stue etc. Alene det burde få alarmklokkerne til at ringe.
Sammen med den indbyggede antikollisions-software betyder det nemlig, at dronen kan måle afstande inde i dit hjem — og altså blandt andet hvor stort du bor.
Det er dog værd at bemærke, at produktet, som efter planen skulle kunne købes fra 2021, endnu ikke er blevet godkendt af FCC, den amerikanske myndighed der skal godkende denne type "kommunikationsprodukter". Amazon kan derfor ikke med sikkerhed sige, om produktet vil blive tilladt, og dermed om de kan sælge det.
Dog er det stensikkert, at Amazon gerne vil følge med i, hvad du laver.
En opdatering til smarthøjttaler/skærmen Echo Show, er nu blevet sat på en automatiseret drejearm, så enheden kan følge efter, når du bevæger dig rundt.
Det lader sig gøre ved en kombination af computervision og en form for ekkolokalisering, så Echo Show både kan se og høre, hvor du befinder dig.
Grunden er naturligvis, at det skal være nemmere at følge med i sine opskrifter, når man laver mad i køkkenet, så man ikke hele tiden skal gå tilbage til skærmen. Eller det er i hvert fald fra officielt hold en af de væsentligste grunde til, at Amazon har udviklet det bevægelige device. Andre brugsscenarier er ifølge Amazon muligheden for at afholde videosamtaler eller stene Netflix, uden at du skal være stationær.
Amazon understreger dog, at de ikke bruger ansigtsgenkendelse, men blot en algoritme der kan identificere formen på et ansigt eller en person. Så der er altså ingen grund til bekymring (host-host).
Firmaets Ring-produkter skal dog ikke kun holde øje med dit hjem. De skal også overvåge din bil.
Derfor har firmaet udviklet et sikkerhedskamera til bilen og en Ring car connect-dims, så du via Ring-appen kan følge med i alt, hvad der foregår i din dyt, uanset hvem der bruger den, eller hvor den befinder sig.
Hvis Amazon er ved at løbe tør for idéer, så kan Techlivs egen R&D-afdeling lige chippe ind med en idé, som kunne blive populært i flade egne som fx Danmark: Amazon kunne udvikle et kamera og tilhørende alarmsystem til cykler, og det kunne så samtidig optage, alt hvad der foregår ude på vejene i realtime, og sende direkte tilbage til Amazons servere. Bare et forslag.
Vi nærmer os med hastige skridt jul, så internetkøbmanden havde selvfølgelig også noget med til børnene. Amazon har nemlig udviklet en særlig udgave af Echo-smarthøjttaleren, som hedder Echo dot kids edition, hvor  højttaleren med indbygget Alexa er forklædt som fx en Tiger eller Panda.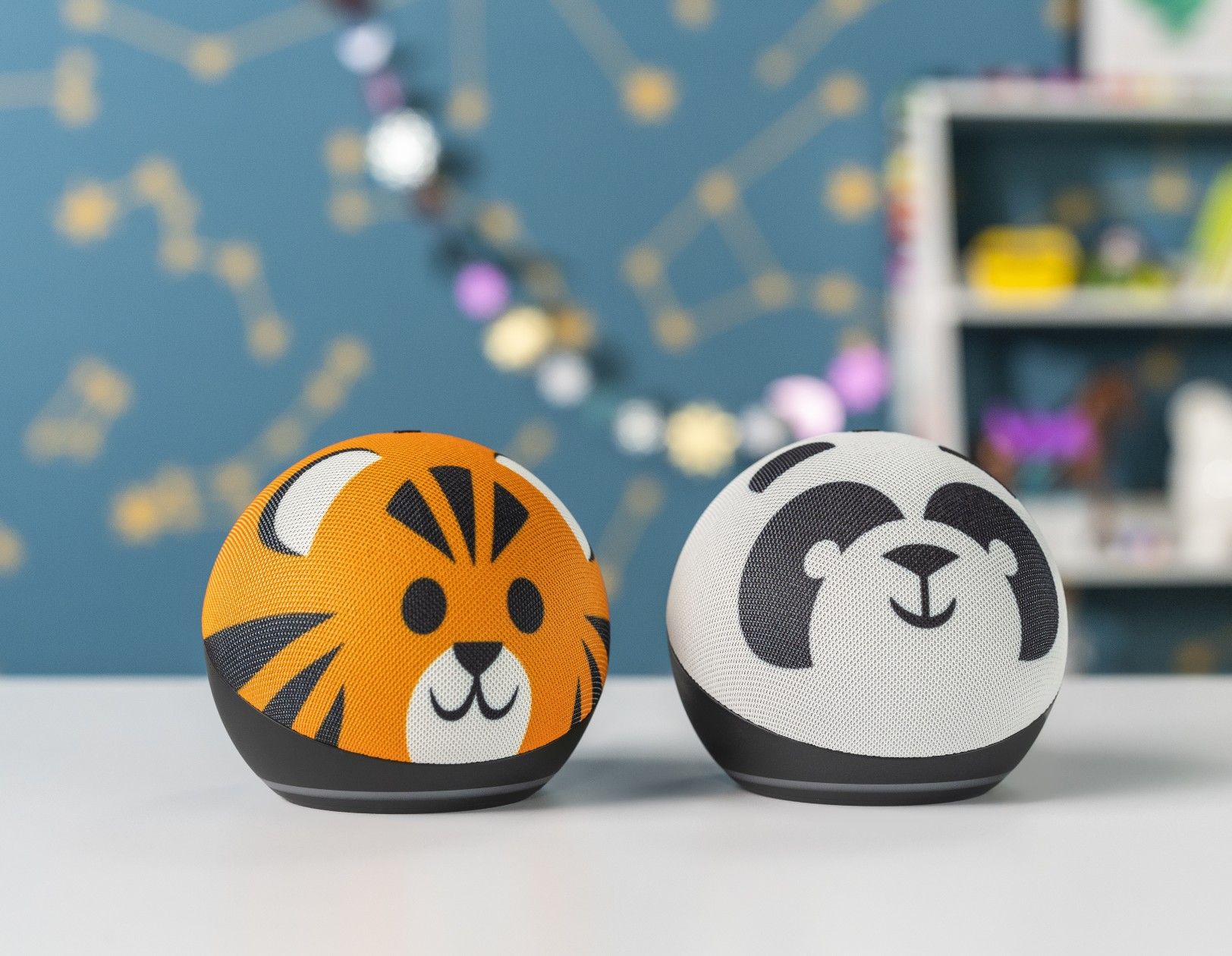 Samtidig er firmaet nu klar med særlige børneprofiler, så Alexa kan svare på en børnevenlig måde, når den hører, at det er et barn der taler til assistenten.
Som et sidste uddrag fra en event, hvor der blev præsenteret så mange nye produkter, at ingen kan holde styr på dem, skal det nævnes at Amazon — ligesom alle andre — nu også er klar med sin egen spilstreamingtjeneste, Luna.
Internetkøbmanden har dog forstået, at der er ved at brede sig en vis bekymring omkring dataindsamling i de mange smart-devices.
Firmaet lover derfor, at de inden årets udgang er klar med end-to-end kryptering af videooptagelser optaget med Ring-produkterne.
Samtidig gør de det muligt for brugeren at slette stemmeoptagelser fra firmaets servere, øjeblikkeligt efter lydoptagelsen er blevet behandlet.
Desuden skal det nævnes, at Amazon i samarbejde med MediaTek har udviklet sin første "neural edge"processor, som gør Alexa i stand til at svare hurtigere på Echo-højttalerne ved at processere spørgsmål på selve enheden — altså uden at sende dem til skyen først. Om de så sender dem bagefter, melder Amazon ikke noget om.
Er du vild for at se mere, af hvad Amazon præsenterede, kan du tjekke denne artikel eller denne video.
---

1. Epic og Spotify rotter sig sammen i anti-Apple koalition
Hvis Apple troede, at kritikken af deres App Store hurtigt ville gå i glemmebogen, så kan de godt tro om igen.
Flere af de mest åbenmundede kritikkere har nu formet en egentlig koalition mod Apple, som de kalder for Coalition for App Fairness.
De stiftende medlemmer består blandt andet — og ikke overraskende — af Epic Games, Spotify og Basecamp (dem med email-appen Hey), som alle tre har været blandt de mest højtråbende og største kritikere af Apples praksis og den såkaldte 30 procent Apple Tax.
Af andre medlemmer kan nævnes Tile (dem der sælger tags, du kan hæfte på din kuffert eller taske, som du så kan tracke), og musikstreamingtjenesten Deezer, der ligesom Spotify er i direkte konkurrence med Apple Music.
Tile kan hurtigt komme i samme båd, når Apple formentlig inden så længe introducerer sine egne tracking tags, som i medierne er blevet døbt AirTags.
Formålet med koalitionen er, at "advokere for valgfrihed og fair konkurrence på tværs af appøkosystemet", og ultimativt få lovgivere til at regulere Apple. Google er sjovt nok ikke nævnt med et ord på koalitionens webforside, mens Apple er nævnt 13 gange.
Apples foreløbige modsvar er lanceringen af en ny "About the App Store"-sektion på sin hjemmeside, hvor firmaet fortæller om alle de herlige ting Apple gør for at sikre en sikker og pålidelig app-butik.
Angiveligt retfærdiggør det de 30 procents kommission som appudviklere skal acceptere, for at sælge apps og services gennem iPhone producentens forretning.
---
2. Smittestop-app i problemer: Rapporterer ikke mødet med nære, smittede kontakter
Vi har beskæftiget os utroligt meget med Smittestop-apps — og i dag er vi der så igen.
De sidste par døgn har den danske app nemlig været plaget af to forskellige og rimeligt store problemer.
Først og fremmest gik appen tidligere på ugen ned, således at man i over et døgn ikke kunne indrapportere, hvis man var smittet med Corona.
Det er jo ganske uheldigt, men jo også noget der kan ske for selv den bedste.
Så ser det straks værre ud, at appen ikke har givet besked til familiemedlemmer og nære kontakter til folk, der rent faktisk har meldt ind, at de er blevet smittet — hvilket jo i udgangspunktet er den eneste opgave appen er sat i verden for at udføre.
Ifølge DR erkender myndighederne, at der er en fejl.
Lene Ærbo, der er teknisk projektleder på Smittestop-appen for Sundheds- og Ældreministeriet, siger at de manglende notifikationer "kun" relaterer sig til de kontakter "hvor mobiler er sammen i længere tid, fx i over et døgn".
Med andre ord, skulle du altså få besked, hvis du kun har opholdt dig sammen med en smittet i kortere perioder (!).
Projektlederen kan dog foreløbigt ikke sige, om fejlen ligger hos Netcompany, der har udviklet Smittestop-appen for myndighederne, eller om det er en fejl i Apple/Googles API, der jo som bekendt ligger til grund for løsningen.
---

3. TikTok-forbud bliver muligvis udskudt — igen
Vi slutter med en ultra kort opdatering på TikTok-sagaen.
Lige nu er det ganske uklart om den aftale, som Donald Trump gav "sin velsignelse" i sidste weekend, overhovedet bliver godkendt af præsidenten.
Hvis ikke der er fundet en endelig afklaring inden d. 27 september — altså søndag — bliver TikTok efter planen forbudt i Apples og Googles app-butikker i USA.
Og dog. For efter at TikTok har klaget over forbuddet, er en dommer nu gået ind i sagen.
Dommer Carl Nichols har meddelt Trump-administrationen, at de inden kl. 20.30 i dag (dansk tid) enten skal forsvare hvorfor appen skal forbydes, eller alternativt udskyde nedlukningen til en senere dato.
TikTok mener — i modsætning til hvad Trump har sagt — at sagen aldrig har været "motiveret af en ægte national sikkerhedsproblematik, men snarere af politiske overvejelser i forbindelse med det kommende valg".
TikTok-forbuddet er allerede blevet udskudt en gang, nemlig fra den 20. september til den 27. september.
---
LINKS TIL LÆSEHESTE
Casey Newton går solo: Vi anbefalede for nylig nyhedsbrevet The Interface, som teknisk set er udgivet af The Verge. Nu lancerer manden bag sit eget enmands-techmedie-nyhedsbrev Platformer.
---
Denne er næppe gået din næse forbi? Men hvis den er, så siger rubrikken det hele.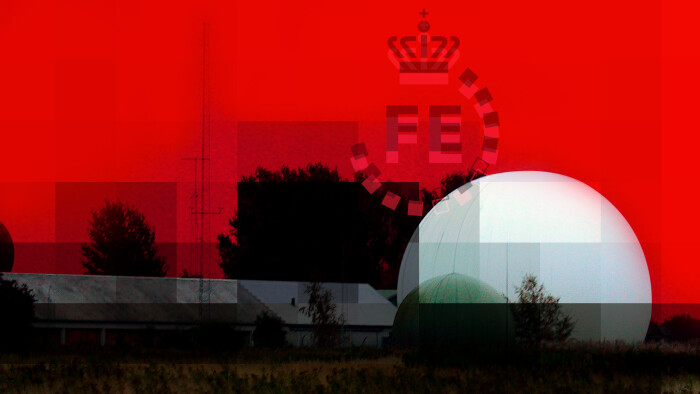 ---
Amerikansk justitsministerium vil regulere sociale medie-giganter: Skal være sværere at begrænse Donald Trumps opslag.
---
Techgiganter i ny antitrust-høring i næste uge: Skal ske i forlængelse af offentliggørelsen af længe ventet rapport om de største techfirmaers monopollignende og konkurrenceforvridende adfærd, som er lige på trapperne.
---
Facebook suspenderer russiske konti: Vil undgå lækage af hackede dokumenter, der kan påvirke det amerikanske præsidentvalg
---
---