På Månemission og virusjagt - inde i din computer!
Vi skal på rundtur i dag - fra virtuelle Månemissioner og chipdesign til tracking-apps og oldgamle programmeringssprog.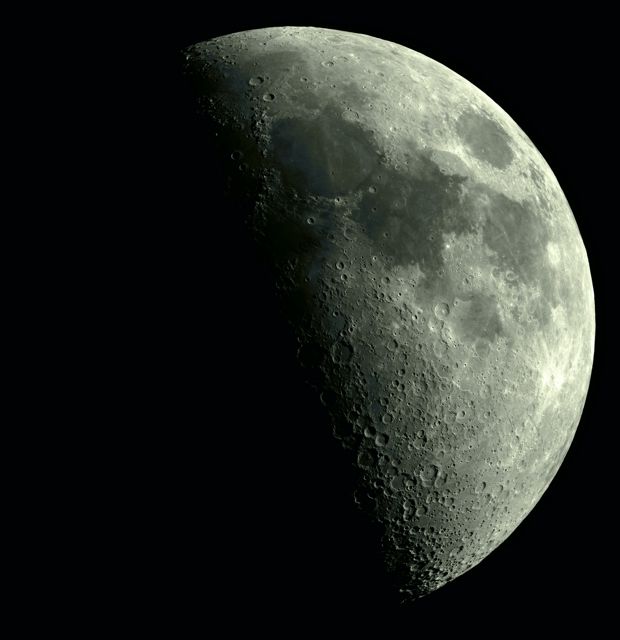 God onsdag,
I dag bliver dit Techliv (endnu) en snørklet rundtur gennem nogle af de historier, der har fanget vores interesse det forgangne døgns tid - en skønsom blanding af korte nyheder og fascinerende langlæsere.
Så hop ombord på denne rutchebanetur af ord, links og information, der både kommer forbi Googles nye chip-design, virtuelle Månemissioner, et Metallica-jubilæum, globale supercomputere og meget mere.
God læselyst,
Anders
---

1. Apple/Google-trackingen stopper når krisen er slut
Vi lægger ud med en kort opfølgning på gårsdagens grundige gennemgang af Apple og Googles virustracking-samarbejde.
Som man måske husker er den grundlæggende idé, at de to giganter i fællesskab vil udvikle et API, der giver sundhedsmyndigheder rundt om på kloden mulighed for at at udvikle mobilapps, der via Bluetooth kan bruges til at tracke mennesker, der er smittede, for at se hvem de har været i næheden af.
Techliv var igår med på en telefonisk presse-briefing fra Apple/Google hvor firmaerne i fællesskab oplyste, at deres tracker-løsning løbende skal trækkes tilbage og med tiden helt lukkes, når myndighederne har erklæret krisen for overstået.
Det kan sågar ske på regionalt niveau, når der ikke længere lokalt er behov for at tracke smitten længere. Det ser vi allerede frem til, inden løsningen er lanceret.
Forståeligt nok har de to firmaers fælles løsning — ligesom tidligere tilsvarende apps og projekter — også tiltrukket sig en del opmærksomhed fra privatlivsforkæmpere, men generelt lader det til, at mange accepterer løsningen som et nødvendigt og potentielt vigtigt værktøj, og det ser rent faktisk ud til at Google og Apple har udviklet det på en måde, der tager størst muligt hensyn til beskyttelse af brugernes private information.
---

2. Verdens kraftigste supercomputer findes (måske) på din maskine
Vi bliver lidt i virusland med en fin artikel fra Ars Technica, der har set på Folding@Home-projektet, som i disse uger oplever en kolossal opblomstring - faktisk i en grad så folkene bag næsten synes det er for meget af det gode.
Den korte version:
F@H er et projekt i stil med SETI@Home, som vi skrev om for nogle uger siden. Ideen med disse "@home-projekter" er, at man distribuerer store og udfordrende regneopgaver i små bidder til mange menneskers computere, som så kan regne på deres egen lille opgave og sende resultatet tilbage til det centrale system.
Mange computere har masser af uudnyttet regnekraft, og ved at bruge dén slipper man for selv at skulle bygge og vedligeholde et stort, dyrt og energislugende datacenter eller en "ægte" supercomputer.
Hvor SETI-projektet regner på radiosignaler fra det ydre rum, i jagten på udenjordisk intelligens, ser Folding@Home på foldninger af lange proteiner - noget der har betydning for at forstå en lang række sygdomme. F@H har eksisteret i næsten 20 år, og har også opnået en række fine resultater, men antallet af brugere er lige så stille faldet.
I storhedstiden, hvor SONY gjorde det supernemt at bruge den nye PlayStation 3 til at køre F@H når man ikke spillede, havde projektet omkring 15 millioner brugere. Succesen varede dog ikke ved, og i januar i år var tallet faldet til omkring 30.000 tilmeldte computere.
Men så skete der noget. Dels lukkede det førnævnte SETI@Home, og dels begyndte F@H at tackle opgaver med fokus på Coronavirussen. Og så kom folk tilbage!
Ifølge Ars Technica er Folding@Home i dag oppe på over 700.000 tilmeldte - hvilket så har betydet at folkene bag har måttet scramble for at kunne følge med i distributionen af opgaver og i håndteringen af de indkommende resultater.
Men foreløbig ser det ud til at lykkes, og nu har projektet så nået en imponerende milepæl:
Når beregningerne har været på deres højeste, har den "distribuerede computer" kørt med 1.5 exaFLOPS - en målestok for supercomputeres regnekraft - eller hvad der svarer til 7 gange hurtigere end verdens hurtigste supercomputer, Summit, der står i USA.
Læs hele historien her: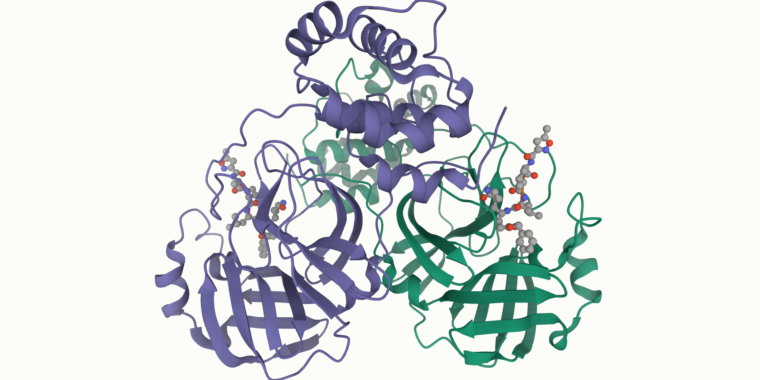 ---

3. Gammelt programmeringssprog dukker op igen
Og så til dagens sidste virus-historie:
Det oldgamle programmeringssprog COBOL har fået en lidt uheldig hovedrolle i den aktuelle krisetid.
COBOL, der i sin oprindelige version stammer helt tilbage fra 1959, er nemlig stadig i udstrakt brug - især i banksystemer og hos offentlige myndigheder, der har fokus på stabilitet og kontinuitet fremfor fancy nye features.
Men i USA, hvor millioner af nye arbejdsløse i disse dage strømmer til for at få udbetalt deres krisehjælp, kan de gamle COBOL-systemer slet ikke følge med - og det gør naturligvis ondt for de mange, som nu hverken har job eller penge.
Ifølge The Verge har 12 amerikanske stater arbejdsløsheds-systemer, der stadig baserer sig på COBOL, og problemet her er dobbelt: dels kan de gamle systemer ikke følge med den voldsomme stigning i brugen, og dels er antallet af programmører som kender COBOL hastigt svindende.
Så med fare for at være en anelse kæk: hvis man har brug for et nyt job i denne tid, så var det måske en idé at tage et hurtigt webkursus i COBOL…
Læs hele historien om COBOLs ærgerlige revival hos The Verge:
---

4. Virtuel Månemission - og du kan selv tage afsted
Og så forlader vi virusland - næsten helt bogstaveligt. Vi skal nemlig en tur til Månen!
Eller rettere: vi skal genbesøge en klassisk Månerejse i Virtual Reality. Den europæiske rumfartsorganisation, ESA, har nemlig i samarbejde med med NASA udviklet et VR-værktøj, der kan visualisere de mange data som blev skabt og indsamlet under Apollo 15-missionen i sommeren 1971.
Projektet er i første omgang rettet mod forskere, der kan bruge 360-graders-billederne til at skabe ny indsigt i missionens resultater, og blandt andet give dem en fornemmelse af hvad astronauterne ombord så, da de fløj tæt henover Månens overflade dengang.
Og du kan tage med! ESA har nemlig lagt Apollo 15-missionerne ud som Android-pakker, der kan hentes og vises på ens eget VR-headset.
Jeg har ganske vist ikke selv prøvet, men må indrømme at det pludselig bliver temmelig fristende at skaffe sig noget nyt VR-grej…
---

5. Google udvikler egne chips til både smartphones og bærbare
Konkurrencen på smartphone-markedet er benhård, og alle tricks bliver taget i brug, især når det gælder produktionen af Android-mobiler.
Apple har som bekendt et temmelig solidt greb om brugerne med deres ekstremt sammenvævede økosystem af hardware, apps og tjenester - og det er noget der nok giver anledning til en del misundelse hos de andre.
En af de fordele Apple har er, at de — udover at designe iPhonens ydre og vælge hyldevare-komponenter hos Samsung og andre elektronikproducenter — også designer deres egne chips. Det gør det muligt at optimere styresystem og apps, så de kører hurtigt og med lavt strømforbrug.
Ifølge Axios er Google nu slået ind på samme vej, og er igang med at designe deres egne chips, der skal bruges både i firmaets Pixel-mobiler og i deres bærbare Chromebook-computere.
De nye chips, der har kodenavnet Whitechapel, bliver udviklet af Google selv, men skal produceres af Samsung (der i øvrigt også fremstiller både Apples chips og deres egne Exynos-chips).
De bliver blandt andet udrustet med komponenter der er særligt tilpasset Googles maskinlærings-algoritmer, hvilket i princippet kan gøre det meget hurtigere at køre avancerede beregninger på mobilen uden at skulle sende data frem og tilbage til fjerne datacentre.
De nye chips bliver dog næppe klar før næste år, skriver Axios.
---

6. 20-års jubilæum for Metallicas massive selvmål i kampen mod Napster
Dagens sidste langlæser er Stereogums tilbageblik på den mildest talt kontroversielle retssag mellem Metallica og Napster, der begyndte 13. april 2000.
Kort fortalt handlede det jo om, at Napster blev brugt til at kopiere og dele kolossale mængder mp3-filer, noget der naturligt nok faldt både musikselskaberne og en del musikere for brystet.
Og mange vil sikkert huske hvordan Metallica - og især talspersonen Lille-Lars - anbragte sig selv midt på skydeskiven med deres sagsanlæg mod netbruger-darlingen Napster.
I dag er den grundlæggende diskussion om kunstneres indtjening og brugernes adgang til musik, film, spil og tv ikke mindre relevant - men vi er som bekendt forlængst flyttet over på streamingplatforme, hvor situationen i hvert fald foreløbig er landet, på godt og ondt.
Læs Stereogums gennemgang af sagen og dens baggrund her:
---