Mobil-duopolets sejr? Bag om Apple og Googles samarbejde
Vi går bag om Apple og Googles smittesporings-værktøj, der både har stort potentiale og store udfordringer.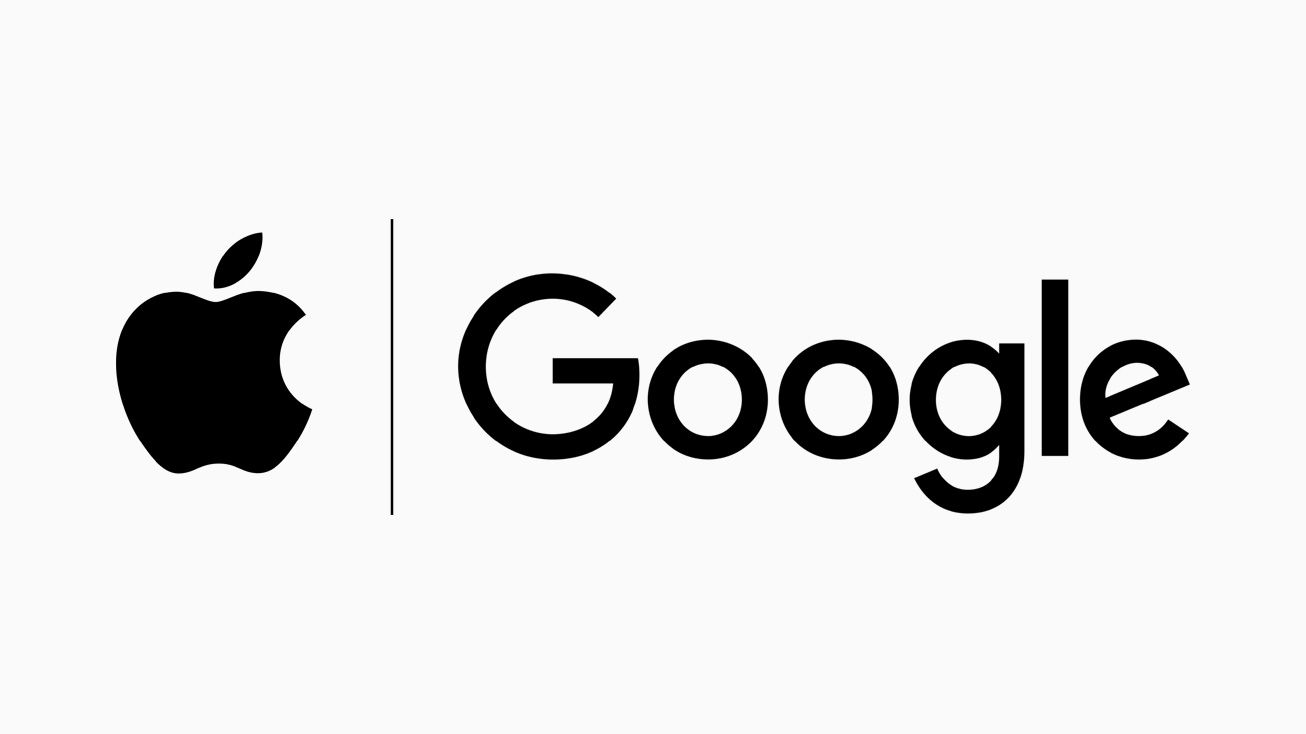 God tirsdag,
Efter en dejlig påskeferie er vi nu igen klar til at levere technyheder med et twist.
I dag må det nødvendigvis handle om tracking-samarbejdet mellem Apple og Google, der meget muligt bliver den løsning, som mange af os kommer til at bruge til at holde styr på smittesporingen.
Jeg har forsøgt at samle alle de input der drypvist er landet siden fredag, og giver samtidig mit besyv med, om hvordan de to firmaers duopol på mobilstyresystemer har spillet ind i den løsning, vi nu ser.
God læselyst,
Nicolai
---

Påsken er slut, og selvom det i mere almindelige tider ikke er der, de største nyheder breaker, så har denne påske budt på et usædvanligt samarbejde. Jeg taler naturligvis om Apple og Googles fælles projekt, der har til formål at danne basis for udviklingen af apps, der kan hjælpe med smittesporing af Corona-virus.
Helt kort fortalt — du har sikkert læst det andetsteds — så er der ikke tale om en app, men et API (et værktøj der gør det muligt at udveklse data), som myndigheder og sundhedsorganisationer kan bruge til at udvikle egne apps.
Systemet benytter ikke GPS eller lokations-data men derimod en fuldstændig anonymiseret udveksling af nøgler sendt via Bluetooth, således at du kan blive adviseret, hvis (eller når) det viser sig, at du har været i nærheden af en, der er smittet med Covid-19.
Men du ved altså ikke hvem der potentielt har smittet dig, eller hvor det er sket, og ligeledes er der ingen andre, der får at vide, hvis de er blevet smittet af dig eller på anden vis kan se, hvem der har været på en bestemt lokation på et bestemt tidspunkt.
Løsningen er ikke bare fornuftig, men faktisk overraskende god set fra mit bord og iført mine privatlivsbriller.
Men inden roserne bliver helt røde, så er det først og fremmest de to firmaers forbandede pligt at gå sammen om en løsning, når nu deres styresystemer i fællesskab kører tæt på 100 procent af verdens mobiltelefoner.
Netop dette duopol — som på mange måder er dybt problematisk — kommer for alvor til sin ret her, fordi det således blot er to firmaer, der skal blive enige om en fælles indsats og en fælles løsning, som understøttes af begges styresystemer.
Jeg føler mig ret overbevist om, at en fælles løsning næppe ville have set dagens lys, hvis der havde været 5-6-7 markante spillere på mobilmarkedet. I hvert fald ikke indenfor en så relativ kort tidsramme.
Endnu vigtigere, nu når der kun er to firmaer involveret, så er det i sandhed et held, at det ene af dem har valgt privatliv som en af sine markante kæpheste.
Så med Apples tilgang til privatliv og Googles enorme markedsandel med Android, er der altså nu mulighed for, at vores telefoner - frivilligt og under rimeligt ordnede forhold - kan bruges som middel til at spore, om vi har været i nærheden af en anden person, der er testet positiv for Coronavirus (og måske andre vira i fremtiden).
Først en app - siden en del af styresystemet
Som nævnt vil Apple og Google i første omgang udvikle et fælles API, der skal være klar i midten af maj, mens planen på sigt er, at den nye smittesporings-funktion skal integreres direkte i styresystemet via kommende opdateringer til iOS og Android.
Helt overordnet betyder det, at man i første omgang SKAL downloade en app, som det kun er sundhedsmyndigheder der har mulighed for at udvikle, for at smittesporingen virker.
Det vil ikke længere være nødvendigt, når først API'et bliver bagt direkte ind i styresystemet. Her vil du formentlig opleve, at din telefon spørger dig: "Vil du tillade at din telefons Bluetooth-forbindelse bliver brugt til smittesporing?"
Siger du 'ja', virker smittesporingen altså automatisk, uafhængigt af om du har downloadet en app  — formentlig også på tværs af landegrænser.
Det lyder alt sammen ganske smart, men der er stadigvæk en lang række uafklarede spørgsmål.
Et af de væsentligste er, om Bluetooth overhovedet er præcis nok, og man derfor risikerer at bytte nøgler med en person der har været fire-fem meter væk.
Desuden er det uklart, om man udveksler digitalt håndtryk med alle man blot har passeret. Apple oplyser, at det bliver muligt for sundhedsmyndighederne at indbygge et tidsinterval, for hvor længe man skal have været i nærheden af hinandens telefoner (fx fem minutter), før det bliver registreret, som at man har været i kontakt med hinanden.
Derudover er der nogle udfordringer som særligt gør sig gældende for Android, hvor mange telefoner aldrig eller kun yderst sjældent modtager opdateringer af styresystemet.
For at komme udenom det problem meddeler Google nu, at opdateringerne — både til API'et og senere hen til styresystemet — vil blev sendt ud via Googles app-butik Play Store. Men hvor effektivt det er, sammenlignet med de opdateringer til styresystemet som Apple kan pushe ud, er uklart.
Ligeledes betyder det, at kineserne (som jo ikke bruger Android med Googles services) skal hente opdateringen på anden vis. Det samme gør sig gældende for de europæere, der har købt nyere Huawei-telefoner, der ikke må køre Google-versionen af Android på grund af handelskrigen mellem USA og Kina.
Så der er altså masser af usikkerheder, på trods af de gode hensigter.
Fornuftigt at Apple/Google ikke udvikler en app
Man kan med rimelighed sætte spørgsmålstegn ved, om det er en lige så effektiv løsning som fx den kinesiske eller israelske, hvor man bruger GPS og lokation til at tracke borgerne. Eller den manuelle "ring til alle du har været i nærheden af".
Til gengæld så er Apple/Google-løsningen på så mange andre parametre en mere fornuftig og demokratisk løsning, der kan skaleres i den helt store størrelse, også selvom det er for tidligt at sige, om den kommer til at gøre en reel forskel.
Selvom systemet i overvejende grad virker på alle telefoner og på tværs af landegrænser, så er det stadigvæk det enkelte lands myndigheder, der skal udvikle en app og et bagvedliggende system, der kan udnytte de muligheder, som Apple/Google-API'et tilbyder.
Og det kan jo sagtens give knaster undervejs. Vi har også allerede set tegn på at flere lande i Europa er gået i gang med at udvikle hver deres løsning frem for en fælles.
Men det er klogt og rigtigt at Apple og Google 'blot' stiller et API til rådighed, som står på mål for privatlivet, men uden at de selv leverer den egentlige løsning.
For det er både vigtigt og helt afgørende for projektets potentielle succes, at det er sundhedsmyndighederne der holder styr på, om folk rent faktisk er testet positive for Corona og tilføjer deres smittestatus til systemet.
Om det nye API så kommer til at gøre en forskel for hvor mange mennesker der dør af Coronavirus, aner vi endnu ikke. Men chancen for at der nu kan udvikles en digital smittesporings-løsning, som virker over store dele af verden og som samtidig respekterer vores privatliv, er i hvert fald nu mere end teoretisk til stede.
Frivillighed er et omdrejningspunkt
Apple og Googles løsning - og de efterfølgende apps - baserer sig heldigvis på frivillighed. Men det betyder også, at systemet kun virker, hvis et flertal af os benytter det.
Nu har vi jo stadig til gode at se den endelige løsning, men jeg regner umiddelbart med, at jeg selv vil være med. Også selvom der stadig er masser af usikkerheder i forhold til falske positiver.
Ingen løsninger er perfekte, og det er Apples og Googles løsning bestemt heller ikke.
Men i forhold til de muligheder vi har, så er den — på papiret — ret tæt på at være optimal. Ikke mindst i en dansk kontekst, hvor den overordnede tillid til myndighederne er stor, og hvor en massiv udbredelse af en app og en opdatering af styresystemer vil kunne ske på ganske kort tid.
---

LINKS TIL LÆSEHESTE
Mere Zoom-ballade: 500.000 Zoom-konti til salg på det mørke internet.

---
Microsoft udskyder foldbare Windows-tablets og computere til 2021. Det vides endnu ikke om Microsofts foldbare Android-telefon, Duo, som planlagt kommer på markedet i år.
---
Clearview AI har dybe forbindelser til den yderste amerikanske højrefløj.
Men Clearviews CEO, Hoan Ton-That, afviser at han er en white supremacist.
---
Nye grænser for misinformation: WhatsApp har nedsat grænsen for hvor mange man kan vidersende en besked fra fem til en. Grunden er naturligvis at nedsætte udbredelsen af misinformation... host… 5G … host.
---