Sydkorea river tæppet væk under Apples og Googles app-forretningsmodel
Sydkorea har netop vedtaget en ny lov, der tvinger Apple og Google til at tilbyde frit valg af betalingsudbyder i deres app-butikker.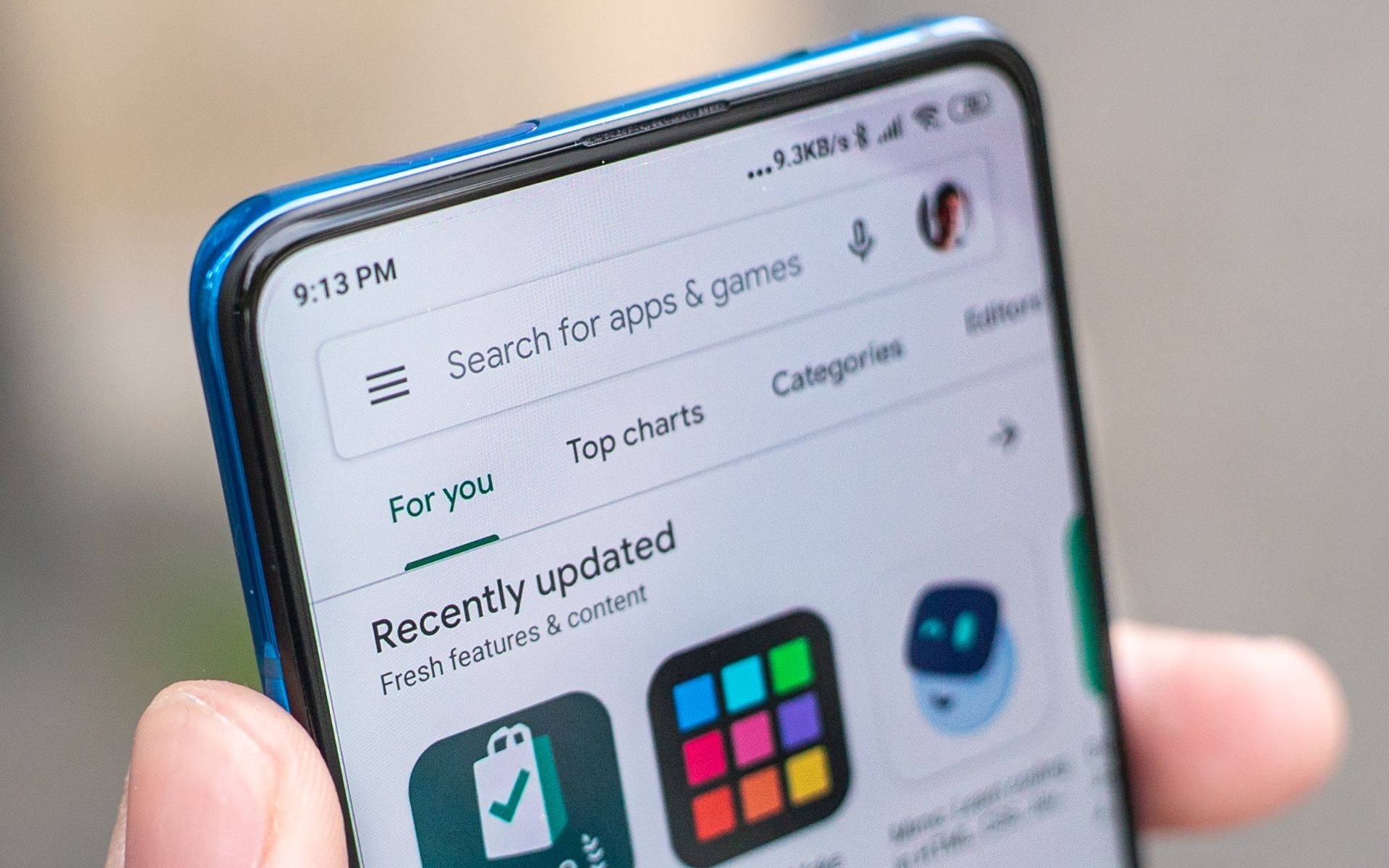 ---

1. Sydkorea river tæppet væk under Apple og Googles app-forretningsmodel
Regulering af store techfirmaer er ikke blot på agendaen i USA, Europa og Kina.
Sydkorea kan vise sig at være det land, der for alvor får trukket tæppet væk under Apples og Googles forretningsmodel i deres respektive app-butikker.
Landet har netop blevet vedtaget et lovforslag, som vil forbyde de to techfirmaer at tvinge app-udviklere til at bruge Apple og Google som betalingsudbyder i deres butikker.
Loven betyder, at både udviklere og brugere fremover frit skal kunne vælge, hvem der skal behandle betalingerne — uanset om der er tale om in-app køb, abonnementer eller køb af apps i App Store eller Play Store.
Den sydkoreanske lov — som også kaldes for Anti-Google law — kan få store konsekevenser for de to techfirmaer.
Giganterne kan blive tvunget til at implementere en særskilt app-butik for det sydkoreanske marked, som andre lande formentligt hurtigt vi lade sig inspirere af.
Alternativt skal de til at opfinde en helt ny indtjeningsmodel, hvis de ikke længere automatisk står for betalingerne, hvilket er det eneste, de to firmaer pt. kræver kommission af.
En sidste model er selvfølgelig, at de nedjusterer deres 15 og 30 procents kommission drastisk, så det bliver uattraktivt for app-producenter at vælge alternative betalingsudbydere.
Sidstnævnte vil dog formentlig ramme de to firmaers indtægter al for voldsomt til, at det er en vej, de ønsker at gå uden samtidig at indføre en anden form for gebyr.
Både Google og Apple er skuffede over beslutningen.
I en udtalelse til CNBC, siger Google:
– Vi vil reflektere over, hvordan vi overholder denne lov, samtidig med at vi vedligeholder en model, der understøtter et styresystem og en appbutik af høj kvalitet, og vi vil fortælle mere i de kommende uger.
Apple siger i en udtalelse til Techcrunch, at de mener, at brugerne i højere grad vil risikere at blive ofre for svindel, og at loven vil medføre en dårligere privatlivsbeskyttelse.
Det er dog noget uklart, hvorfor en anden betalingsudbyder end Apple skulle resultere i dette.
---
2. Tre timers videospil om ugen: Kinesernes seneste angreb på techverdenen
Kina fortsætter også sin regulering af techfirmaerne med fuld styrke.
I dag træder flere nye love i kraft, heriblandt en voldsom begrænsning af børn og unges muligheder for at spille onlinespil.
Fremover må unge under 18 år kun spille tre timers onlinespil om ugen.
Men ikke nok med det. De må kun spille mellem klokken 20 og 21 om aftenen fredag, lørdag og søndag og på helligdage.
Ansvaret for at overholde reglerne er i særdeleshed lagt over på spilfirmaernes skuldre.
De skal implementere et system, hvor brugerne verificerer sig med deres rigtige navne, så man ikke blot kan oprette en falsk profil.
Myndighederne vil også øge hyppigheden og omfanget af tjek med spilfirmaerne, og hvorvidt de overholder tidsbegrænsningen for brugerne.
Både forældre og skoler opfordres i øvrigt til at holde mere øje med de unges spilvaner — blandt andet skal forældre sikre, at børnene ikke bruger deres spilkonto.
Det kinesisk firma Tencent har også for nylig rullet et ansigtsgenkendelses-system ud, som forældre kan aktivere på deres computer, for at gøre det sværere for børn at logge på med deres forældres konto.
Grunden til de nye restriktive regler er, at myndighederne er bekymrede for at den kinesiske ungdom bliver afhængige af onlinespil, som de i en statsartikel fra starten af august kaldte "opium for sindet".
De strikse regler falder dog bestemt ikke i god jord hos de unge kinesere.
Reuters gengiver flere posts fra det sociale medie Weibo — der ofte beskrives som Kinas svar på Twitter:
"Denne gruppe bedstefædre og onkler, der laver disse regler og forskrifter, har de nogensinde prøvet at game?"
"Du kan have sex, når du er 14, du kan gå på arbejde, når du er 16, men du skal være 18 for at spille spil. Det her er virkelig en joke."
Kineserne har igennem flere år strammet reglerne for onlinespil.
Så sent som i 2019 begrænsede myndighederne, hvor meget ungdommen måtte game.
Dengang begrænsede man det til 1,5 timer på ugedage og tre timer i weekenden. Samtidig satte man også grænser for, hvor mange penge den enkelte kunne bruge i virtuelle spil.
Men tilsyneladende har de tidligere grænser ikke haft det ønskede resultat.
De nye, strikse gaming-regler har umiddelbart resulteret i, at flere spilfirmaer har mistet i omegnen af 3-5 procent af deres markedsværdi.
Som vi tidligere har nævnt både i nyhedsbrev og podcast, så slår de kinesiske myndigheder i øjeblikket hårdt ned på techfirmaerne på en række forskellige områder.
Et andet tiltag, som er på vej til at blive vedtaget, er regulering af algoritmer.
Myndighederne har fremlagt et forslag med 30 punkter for, hvordan firmaer må og ikke må udvikle computerkode.
Blandt andet kræves der langt mere gennemsigtighed i, hvordan algoritmer er udviklet, og konsekvenserne af deres virke.
Punkt 8 ud af de 30 lyder fx således:
"Tjenesteudbydere ... bør ikke oprette algoritmiske modeller, der lokker brugere til afhængighed, stort forbrug eller anden adfærd, der forstyrrer den offentlige orden."
Det bliver spændende at se, hvordan sociale medier vil tackle dén.
I et andet punkt kræver myndighederne, at brugerne skal være informeret om "logikken, formålet og mekanismerne i de anvendte algoritmer".
Gaming og algoritmer er dog blot et par områder, som myndighederne i øjeblikket slår ned på. Du kan se en mere udførlig liste her.
Den indeholder blandt andet deleøkonomi, cloud computing, platforms-økonomi, kryptovaluta, og online lån og finansiering.
---

3. Nigeria vil indføre egen digitale mønt
Vi slutter med et hop fra Asien til Afrika.
Her har Nigeria nemlig besluttet, at de vil indføre deres egen digitale valuta, eNaira, som efter planen skal lanceres senere på året.
Håbet med at indføre eNaira er ifølge chefen for den nigerianske centralbank, Godwin Emefiele, at "fremskynde finansiel inklusion og muliggøre billigere og hurtigere pengeoverførsler".
Løsningen er tænkt som en wallet, der er bundet op på det indestående beløb, den enkelte borger har stående på sin bankkonto.
Den officielle nigerianske digitale valuta skal udvikles i samarbejde med firmaet Bitt, som har udviklet en lignende løsning(DCash) for den østcaribiske bankunion.
Nigeria har tidligere i år i øvrigt forbudt banker og andre finansielle institutioner at handle med gængse kryptovalutaer som fx bitcoin.
---

LINKS TIL LÆSEHESTE
Instagram: Alle brugere skal oplyse deres fødselsdato
---
TikTok vil konkurrere med Facebook om VR: Køber VR-brillefirmaet Pico
---
Kommunikations-appen Telegram er nu downloadet over 1 milliard gange
---
Efter at have kørt ind i blind atlet: Nu ruller Toyotas selvkørende bus igen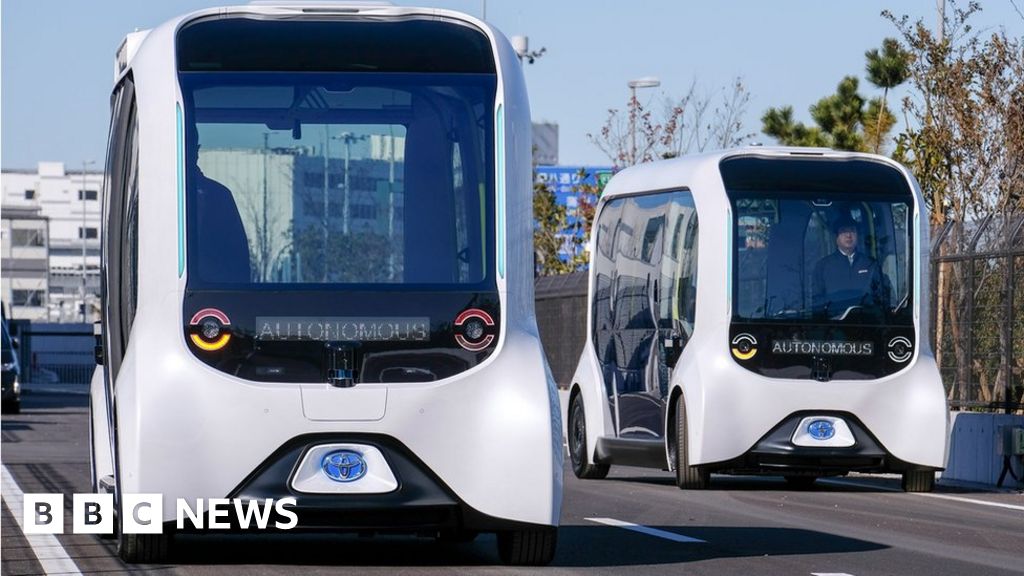 ---
Xiaomis under screen camera er mere usynligt end Samsungs: Men kvaliteten af selfies halter stadig
---
XPeng begynder test af flyvende bil i byer
---
Apple køber klassisk musikstreamingtjeneste: Bliver integreret i Apple Music
---
Techfirmaerne bruger flest penge på lobbyarbejde i EU
---