Derfor lemper Apple sine App Store regler — igen
Apple opbløder nu deres rigide regler for salg i App Store. Vi kigger på hvorfor, og om det kan hjælpe dem til at undslippe regulering i de verserede monopolsager i USA og EU.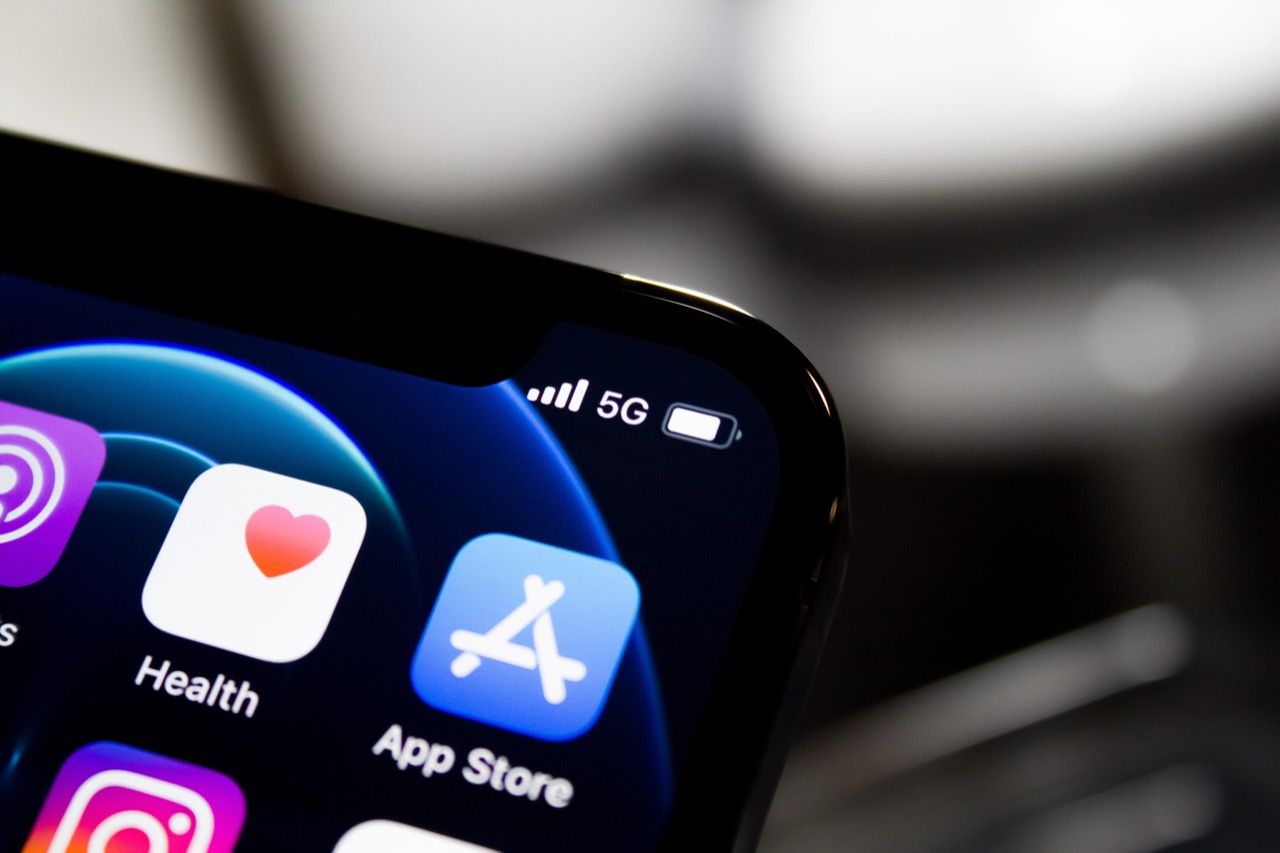 ---

1. Apple lemper rigide App Store regler: Men det er for lidt og for sent
Der er næppe tvivl om, at Apple kan mærke jorden brænde ret så kraftigt under deres rigide App Store-regler.
I slutningen af sidste uge indgik firmaet et kompromis i en sag fra 2019, hvor en række mindre appudviklere anklagede Apple for monopol på distribution og salg af iOS-apps.
Men sagen er altså nu blevet afklaret uden om retten, med indgåelsen af en frivillig aftale.
De to centrale dele af kompromiset er, at det fremover bliver muligt for app-firmaer at indsamle informationer som email og telefonnummer via formularer inde i deres apps — helt på linje med hvis man tilmelder sig et nyhedsbrev på en hjemmeside.
Samtidig bliver det tilladt for appudviklerne at fortælle deres brugere, at de kan købe appen — eller et abonnement på den — billigere udenom Apples App Store.
Sidstnævnte er dog stadig ikke tilladt at kommunikere inde i appen, men kan altså fx oplyses på email, via de email-adresser som det for første gang bliver tilladt at indsamle.
Køber du en app eller et abonnement udenom App Store, så tager Apple ingen kommission, og appudvikleren skal altså aflevere 0 procent til Apple i stedet for 15 eller 30 procent.
Techlivs Take: Derfor bløder Apple op
De nye og (lidt) mindre rigide regler er blot det seneste tiltag fra Apple, som langsomt men sikkert er ved at bløde reglerne op, i takt med at presset fra politisk og juridisk hold stiger.
Sidste år ændrede Apple således reglerne, så alle app-udviklere, der tjener under 1 million dollars om året i App Store, "kun" skal betale 15 procent og ikke 30 procent i kommission af deres indtægter.
Det betyder ifølge forskellige analyser, at omtrent 98-99 procent af udviklerne nu betaler 15 procent.
Dog står de sidste 1-2 procent af appudviklerne for omkring 95 procent af indtægterne, så det har på mange måder været en næsten gratis omgang for Apple.
Kompromiset fra sidste uge skal dog med sikkerhed ses i lyset af de to markante verserende sager, som Apple står midt i; henholdsvis Epics søgsmål i USA (som der burde falde dom i meget snart) og Spotifys klage over App Store-reglerne i Europa, som EU behandler.
Mit bedste bud er, at Apple er klar over, at de meget snart — enten ved lov eller via domstolene — vil blive pålagt, at lempe på deres App Store-regler. Derfor kan de ligeså godt forsøge at gøre det af frivillighedens vej først.
For små app-udviklere, der betaler 15 procent i kommission, vil det i mange tilfælde næppe være specielt attraktivt, at skulle integrere sin egen betalingsløsning ved siden af Apples.
For selvom 15 procent i kommission stadigvæk er meget, så er der også en masse convenience forbundet med, at det hele kører gennem Apple.
Blandt andet kan det have en stor værdi for en lille udvikler, at brugerne med et enkelt tryk kan købe en app eller et abonnement direkte i appen, og at Apple står som garant for sikkerheden i betalingen og opdatering af kreditkortdetaljer.
Omvendt vil det for de store firmaer potentielt kunne gøre en meget markant forskel, hvis de kan erstatte 30 procents kommission med 3-5 procent, ved i højere grad at benytte egen betalingsløsning.
Men det er jo i virkeligheden også en af de centrale pointer.
Hvis Apple kan tilbyde en løsning, som nogle appudviklere vælger til, og andre vælger fra, så har Apple et (bedre) argument for, at der er tale om en form for konkurrencesituation.
Apple slipper dog næppe udenom det helt store monopolsags-cirkus.
Men de har i hvert fald minimeret to af de helt åbenlyse problemer med App Stores nuværende design; nemlig at app-udviklere ikke må indhente kontaktoplysninger på deres kunder (og derfor ikke har mulighed for at opbygge et direkte kundeforhold), og at de ikke har måtte kommunikere til brugerne, at der fandtes en alternativ og billigere løsning end at abonnere eller købe gennem App Store.
Der er dog stadig nogle udeståender, som retten og lovgiverne kommer til at skulle tage stilling til:
Blandt andet om det er ret og rimeligt:
at Apple forbyder, at man må kommunikere i appen, at der findes en anden (og billigere) betalingsløsning, end at købe igennem Apple.
at man ikke må linke til sin egen hjemmeside inde i en app.
at de store appudviklere skal betale en højere kommission end de små.
at den gængse kommission stadigvæk er 30 procent.
at der stadigvæk kun kan sælges og installeres apps igennem Apples App Store og ikke via tredjeparts-butikker – det der kaldes sideloading (installering af en app udenom en appbutik).
Mit bedste bud er altså, at Apple i overvejende grad spiller en PR-kamp her, hvor de med små ændringer, som reelt har en meget lille økonomisk konsekvens for dem selv, forsøger at undgå et forsmædeligt nederlag — måske allerede når der falder dom i Epic-sagen.
For i virkelighedens verden har de blot ændret to regler, som så åbenlyst begrænser appudvikleres manøvrerum, at det er helt usandsynligt, at de vil få lov at blive stående, når første domstolene i USA og EU fælder deres dom.
---
2. Bitcoin-svipser: Den svenske stat skal returnere millioner af kroner til narkodømte
Der er ingen tvivl om, at kryptovaluta kan være en ganske svær størrelse at forstå.
Det har de svenske myndigheder måtte sande i en bizar sag, der nu har ført til, at staten skal betale i omegnen af 13 millioner svenske kroner tilbage til tre dømte narkokriminelle.
I 2019 bliver de tre personer dømt fængsel på mellem 4 og 6 år, og der bliver konfiskeret 36 bitcoin, som de angiveligt har tjent på at sælge stoffer online.
Anklagemyndigheden konverterer de 36 bitcoin til svenske kroner, som på det pågældende tidspunkt havde en værdi på 1,3 millioner svenske kroner, og som er det beløb, den svenske stat ifølge dommen skal have.
Men det tager efterfølgende to år for myndighederne at nå til at sælge de 36 bitcoin, og i mellemtiden er værdien som bekendt steget ganske voldsomt.
Den svenske stat er derfor nu nødsaget til at at udbetale godt 13 millioner svenske kroner til de tre dømte kriminelle — altså den værdi som de 36 bitcoin har nu, minus de 1,3 millioner svenske kroner, som staten er berettiget til.
Anklager i sagen, Tove Kullberg, siger til Sveriges Radio, at det er en konsekvens af en manglende forståelse af kryptovaluta.
- Det er ærgerligt, at det er sådan her. Læren af dette er, at man skal beholde værdien i bitcoin (...), uanset hvilken værdi bitcoin har på det pågældende tidspunkt, siger hun.
Tove Kullberg mener desuden, at der bør oprettes en intern videreuddannelse i kryptovaluta, da man må forvente, at de digitale penge vil få en langt mere fremtrædende rolle fremover, end de har i dag.
---

3. Selvkørende biler på afveje
Vi slutter denne mandagsupdate med endnu et par ulykker fra de selvkørende bilers verden.
Teslas Autopilot er som bekendt ved at blive undersøgt af de amerikanske myndigheder, fordi flere af firmaets biler i en række tilfælde er kørt ind i andre biler, der holder stille. Flere gange er det gået ud over udrykningskøretøjer.
Noget indikerer da også, at der er et reelt problem.
I weekenden kørte en Model 3 ind i en politibil i Florida, der holdt parkeret i kanten af en motorvej, hvor den var stoppet for at hjælpe en anden bil, der ikke kunne køre.
Ingen personer kom heldigvis alvorligt til skade.
Selvom en bilulykke isoleret set er en bagatel, så kørte Teslaen ifølge AP med autopiloten aktiveret, hvilket altså indikerer, at systemet stadig ikke evner at spotte trafik, der holder stille — uagtet at der er udrykningslys på.
Toyota kan også skrive under på, at det er svært at få biler til at køre på egen hånd.
Det japanske bilfirma har netop måtte parkere deres selvkørende olympiske bus på ubestemt tid, efter den ramte en blind deltager ved de paralympiske lege.
Japaneren Aramitsu Kitazono, slap dog med skrammer og blå mærker, men vil ikke være i stand til at deltage i konkurrencen.
Toyota siger, at operatørerne, der angiveligt holder øje med at bussen kører ordentligt, havde set den blinde deltager, men troede Kitazono ville stoppe for bussen. Det gjorde han altså ikke.
Toyotas præsident, Akio Toyoda, har besøgt stedet hvor ulykken fandt sted, hvor han sagde, at firmaet har haft "en for overdreven tillid" til teknologien.
Og når nu vi er ved de førerløse og selvkørende biler, så har Googles førerløse bilafdeling Waymo netop bekræftet, at de fremover ikke vil sælge deres egenudviklede LiDAR til andre firmaer.
(LiDAR, er en lysbaseret radar, der bliver brugt af de fleste førerløse bilfirmaer til at måle afstanden til omgivelserne — dog ikke af Tesla.)
Waymo siger, at de nu kun vil fokusere på at udvikle deres egne robotbiler, og altså ikke på at udvikle teknologi, som andre kan benytte.
Kilder siger til Reuters, at Waymo helt overvejer at droppe sin egen LiDAR, og i stedet købe hardware udviklet af andre producenter.
Waymo er i øvrigt i sidste uge begyndt at rulle deres førerløse taxa-service ud i San Francisco.
Dog skal der stadig sidde en sikkerhedschauffør parat ved rattet til at gribe ind, så de kan undgå situationer, som dem Tesla og Toyota har været involveret i.
Waymo er foreløbigt det eneste firma i verden, der opererer en fuldt førerløs taxaservice. Det foregår i udvalgte forstæder til Phoenix, Arizona.
---

LINKS TIL LÆSEHESTE
Edward Snowden går i dybden med, hvorfor Apples børneporno-bekæmpelse er så problematisk
---
Alt du skal vide om Only Fans-miseren — i punktform
Og historien om hvorfor det kom dertil — og forvirringen om, hvorfor Only Fans nu alligevel vil tillade porno
---
Bruger du stadig Clubhouse? Så kan lyden nu fås i Spatial Audio
---