Techlivs seks forudsigelser for techåret 2022
Vi er nået til årets spåkone-nyhedsbrev. Den version, hvor vi forsøger at kigge i krystalkuglen og identificere nogle af de produkter, platforme, tiltag og agendaer, der kan blive store i 2022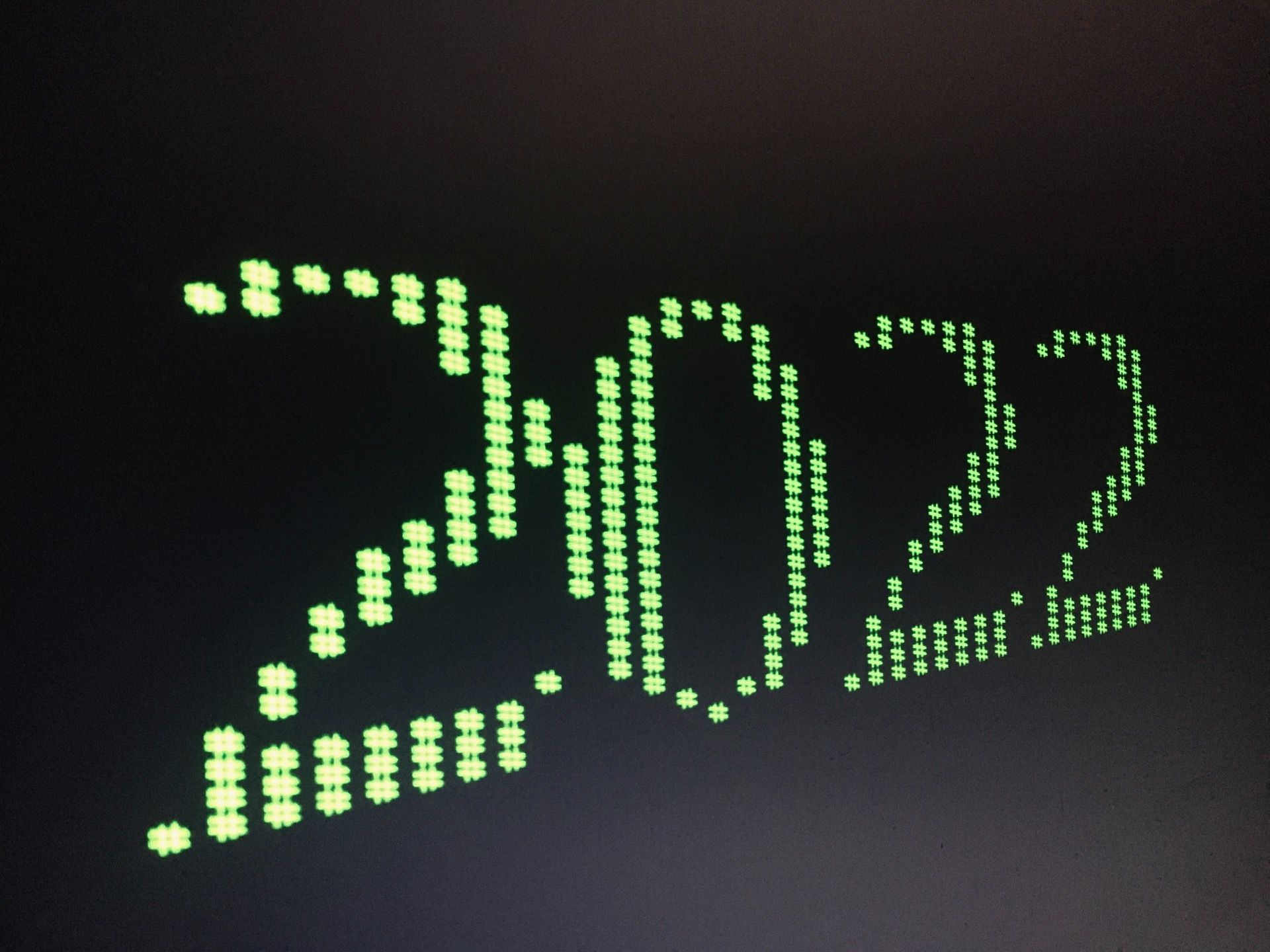 Vi er nået til årets spåkone-nyhedsbrev. Den version, hvor vi forsøger at kigge i krystalkuglen og identificere nogle af de produkter, platforme, tiltag og agendaer, der kan blive store i 2022.
Det er som altid med meget høj risiko — for techverdenen udvikler sig sjældent, helt som man tror.
Efter en morgenkonference på Techliv-kontoret, vover vi nu pelsen med følgende seks bud.
God læselyst,
Anders og Nicolai
---

1. Digitale briller bliver årets store gadget-nyhed
Der var ingen diskussion om, hvad der er nummer 1 på listen over forudsigelser for i år.
Vores bedste bud er, at 2022 bliver året, hvor der vil blive lanceret digitale briller, som for alvor indvarsler det næste store computer-skifte.
Med andre ord forventer vi et eller flere headsets/digitale briller, der for alvor lægger byggestenene til fremtidens digitale oplevelser og kommunikation indenfor kategorierne VR, AR eller Mixed Reality.
Meta (Facebook) har allerede oplyst, at de i slutningen af året regner med at lancere en ny og langt mere avanceret brille end den nuværende Oculus Quest 2.
Vi forventer, at Apple vil fremvise deres første headset i år, uden at produktet nødvendigvis når at blive sat til salg før det næste årsskifte.
Et andet firma, det er værd at holde øje med, er Snapchat, som har investeret voldsomt i Augmented Reality.
---

2. Det smarte hjem bliver endelig smart
Det smarte hjem har for mange mennesker været en alt for kompliceret størrelse at komme i gang med.
Du kan ikke bare købe en smart-pære og vide dig sikker på, at den kan spille sammen med resten af dit setup. Ofte skal du endda tilkøbe en særlig hub, bridge, gateway eller hvad producenterne nu kalder det, for at dit udstyr virker.
Samtidig har du skulle sikre dig, at produktet understøtter din foretrukne Home-app — typisk Googles, Amazons eller Apples — så du kan styre alle dine smarte dimser fra den samme app.
Vores bud er, at 2022 bliver året, hvor der for alvor kommer styr på kaosset i det smarte hjem.
Matter-alliancen, som består af alle centrale spillere på markedet (Amazon, Apple, Google, IKEA, Signify og flere end 200 andre firmaer) vil efter planen lancere en fælles Matter-standard i løbet af 2022.
Det er en open source internet-protokol, som skal sikre, at alle produkter der er "build with Matter" kan tale sammen.
Det vil samtidig gøre det lettere at tilføje nye enheder, og det skulle også meget gerne give en langt større garanti for, at der er styr på sikkerheden.
Flere producenter har allerede fremvist produkter, som de siger vil understøtte Matter, så snart protokollen bliver endeligt frigivet.
Vi kunne nemt forestille os, at der vil ske et boom på smart home-markedet.
---
3. Apple og Google ændrer deres app-butik regler
OK, nu bevæger vi os ud på mere gyngende grund med et bud, der er baseret på en fornemmelse.
Apple og Google er under stigende pres på flere kontinenter for at lempe deres kommission på indhold og abonnementer, der sælges i de to firmaers altdominerende app-butikker — det der ofte kaldes for Apple-skat og Google-skat.
Indtil videre er det kun blevet til små indrømmelser. Men det, som lovgivere i både USA, EU og flere steder i Asien i virkeligheden ønsker, er, at give app-udviklere frit valg til at vælge betalingsudbyder i stedet for at være tvunget til at bruge enten Apple eller Google.
Foreløbig er det kun i Sydkorea, at det ved lov er blevet pålagt de to firmaer at åbne deres butikker.
Techlivs bud er, at presset i særligt EU og USA er ved at blive så voldsomt, at de to firmaer frivilligt vil præsentere en løsning, der tillader tredjepart at stå for betalingerne. På den måde kan de vende en regulær tabersag til en vindersag, inden politikerne eller domstolene pålægger dem at gøre det.
De to giganter lægger sig naturligvis ikke fladt ned, så det kunne meget vel blive i en form, hvor de sænker kommissionen (som er på 15 procent for små appudviklere og 30 procent for de store) til et niveau, der er mere konkurrencedygtigt med tredjeparts-løsninger.
Samtidig kan Apple og Google sikkert strikke en pakke sammen, som gør det mindre interessant at vælge dem fra til fordel for disse nye tredjepartsløsninger.
De to parametre der ligger lige for er bedre service (fx hurtigere gennemsyn af apps og opdateringer til apps, inden de får lov at komme i App Store), samt en garanti for opdaterede kreditkort hos kunderne.
Vi lægger altså hovedet på blokken og siger, at 2022 bliver året, hvor Apple og Google lukker op for, at man kan købe apps og app-abonnementer uden at en del af betalingen ender i et af de to firmaers lommer.
Der er med sikkerhed ingen af de to firmaer, der giver noget ved dørene, og det de kommer til at tabe på gyngerne, vinder de garanteret tilbage på karrusellerne.
---

4. Backlash mod krypto-klimasvineri: Bitcoin bliver det nye kul
Nummer fire på listen er lidt Anders' hjertebarn. Og selvom forudsigelsen kan være svær at veje på den samme vægt som de tre foregående, så er den ikke mindre relevant.
Kryptovaluta har været en hot commodity i 2021, og bliver det sikkert også fremadrettet.
Men det bagvedliggende mining- og blockchain-system bruger som bekendt vanvittig meget energi, der ofte stammer fra kulkraftværker og andre sorte energiformer.
Der er allerede optræk til, at den næststørste kryptovaluta Ethereum skifter det bagvedliggende system til en anden model, der udleder markant mindre CO2 end den nuværende proces. Men det er næppe et skifte, som bitcoin er i stand til at foretage i den nærmeste fremtid.
Techlivs bud er således, at der i løbet af 2022 vil ske et større skifte i offentlighedens anskuelse af bitcoin og andre klimasvinende kryptovalutaer. Vi kunne måske kalde det et bitcoin-backlash, eller sat endnu skarpere op:
Krypto bliver det nye kul.
En klimavenlig tilgang til at holde en kryptovaluta kørende, kan altså blive et konkurrenceparameter.
---

5. Kasseløse butikker kommer til Danmark: Købsprocessen i butikker bliver tiltagende automatiseret
Vi har tidligere skrevet en del om Amazon Go — det kasseløse supermarked, hvor man blot hiver varerne ned fra hylden, putter dem i lommen eller tasken, og forlader butikken uden at skulle stå i kø ved en kasse.
Butikkens kameraer og sensorer holder simpelthen øje med, hvad du tager, og afregner automatisk.
Teknologien, som både Amazon og konkurrerende firmaer udvikler, findes ikke kun i USA, men blev i slutningen af 2021 også introduceret i de første supermarkeder i Storbritannien.
Techlivs bud er, at vi i løbet af 2022 i Danmark vil se de første forsøg med den kasseløse butik, og endnu flere tiltag og ændringer af butikker, som har til hensigt at automatisere købsprocessen og på sigt eliminere kassemedarbejderen, varebåndet og køen i dagligvarehandlen.
---
6. Den næste store platform understøtter creator-økonomien
Hvilken platform bliver det næste store sus?
Techlivs bud er, at vi i 2022 vil se et boom i platforme, der har til formål at understøtte det, der på moderne dansk kaldes creator-økonomien. Det er også indenfor denne kategori, at vi meget vel kan se den næste store platform.
Nu er creator-økonomi jo en meget bred formulering. Den spænder lige fra folk, der tjener penge på YouTube, TikTok og Instagram til nyhedsbrevsplatformene Substack og Revue, NFT-platforme som OpenSea — og ikke mindst Patreon og 10er og lignende tjenester, der er designet til, at man kan støtte creators økonomisk, uanset om de skriver, producerer podcasts eller noget helt tredje.
Et særligt fokus for 2022 kunne i særdeleshed godt blive på NFT-platforme, som gør det muligt for fx designere, musikere, forfattere, kunsterne og filmfolk at sætte digitale produkter til salg på en ny måde.
---
Vi blænder ned for krystalkuglen for denne gang og håber, at I gode folk, der betaler for Techliv, må få en rigtig god weekend — og et godt 2022.
Anders og Nicolai
---