Technørdens ønskeliste
Vi er kommet ind i december, og jeg skriver tech-ønskeseddel i dagens Techliv - med både dyre og endnu dyrere ønsker... Derudover er der kort nyt om blandt andet millard-købet af Slack.
---

Technørdens juleønsker
Man siger, at julen er hjerternes fest, men jeg må nok erkende at mit hjerte er fuldt af gadgetbegær og skamfuld shoppetrang. Nogle af mine ønsker er ganske vist professionelt relevante eller kan hjælpe med at gøre hverdagen nemmere, men andre er ren og skær materialisme og indkøbsterapi.
Normalt er jeg dog ret god til ikke bare at købe løs af alle de spændende gadgets. Min nysgerrige og legesyge hang til nyt grej opvejes som regel af min nærighed — og i stigende grad min bevidsthed om, at det hverken er godt for mig eller planeten at købe en masse mere eller mindre ligegyldige ting.
I min familie er vi da også stort set gået væk fra at give gaver til alle over 18, så det er heller ikke fordi, jeg forventer at tingene på min ønskeseddel dukker op i bunken under træet den 24. december.
På godt og ondt giver det mig så til gengæld carte blanche til at ønske mig alt hvad jeg har lyst til, uanset pris, tilgængelighed, anvendelighed eller CO2-aftryk. Så nedenstående ønsker skal mest ses som en fascineret rundtur til techbutikkernes hylder, hvor jeg giver den indre knægt frit spil med fantasiens kreditkort.
Jeg har udvalgt ønsker fra 5 forskellige kategorier:
Gear til arbejdet
Hverdagens lille hjælper
Legetøj
Den dyre
De fromme ønsker
Og lad os så komme igang:
Gear til arbejdet
Jeg bliver nødt til at indrømme fra begyndelsen, at selvom jeg ikke betragter mig selv som Apple fanboy, så har jeg valgt at basere min it-strategi på hardware fra Cupertino.
Det er dyrt — og nogle gange besværligt — men det er efter min ydmyge mening bedre end alternativet.
Så jeg gav mig selv en tidlig julegave i år, og anskaffede mig en MacBook Pro med Apples ny-udviklede M1-chip i maven — og den er jeg glad for.
Meeeen, en 13-tommers skærm er ikke altid nok, når jeg skal jonglere med lydredigering, websurfing, kalender, chat og alt det andet jeg har åbent samtidig, og derfor ønsker jeg mig en ny ekstern monitor.
Og hvorfor ikke bare gå all-in og sætte Apples ekstreme Pro Display XDR på listen?
Skærmen er på monstrøse 32 tommer, praler med over 20 millioner pixels og har en lysstyrke der kan gøre dig solbrændt.
Og ja, så koster den i øvrigt i standardversionen 42.999 kroner, og 49.999 hvis man vil have Apples særlige glas med 'nanotekstur', som begrænser refleksioner i glasset og giver skærmen en helt urimeligt lækker mat overflade.
Mens jeg er igang sætter jeg også lige Pro-standen på ønskesedlen - for hvad er 8600 ekstra kroner mellem venner?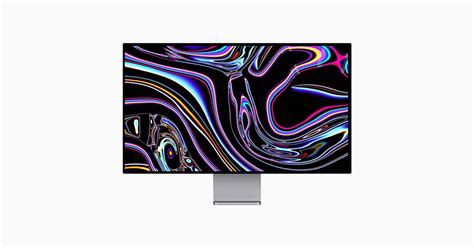 Hverdagens lille hjælper
Nu arbejder jeg jo i hverdagen mest som techjournalist, og vi journalister er basalt set maskiner som omdanner koffein til ord.
Personligt har jeg et dagligt kaffeforbrug, som ville få mig til at rende omkring på væggene hele natten, hvis jeg ikke jeg havde vænnet min krop til indtaget gennem over 40 års træning.
En del af tiltrækningen ved kaffe er dog også alt det sjove grej, man kan investere i. Og jeg har en rum tid gået og kastet lange blikke efter en maskine til at hjælpe mig med at riste min egen kaffe.
I dag gør jeg det i ovnen, og det fungerer okay, men det ville jo være væsentlig sjovere at gøre det i et dertil indrettet aggregat, som naturligvis skal kunne styres i detaljer med en tilhørende mobil-app.
Og værsgo: BeanBon Home Coffee Roaster.
En taiwanesisk rister, som kommer med indbyggede risteprofiler, men også samtidig kan tilpasses éns egne ønsker, via den tilhørende app.
Den største udfordring er sådan set, at den kun kan riste max 120 gram ad gangen, og det forslår jo som en skrædder et vist sted. Men skal man op i højere mængder begynder det at være rigtig prof-gear, og så bliver det rigtig dyrt.
BeanBon er dog næppe heller billig. Jeg ved dog ikke hvor dyr risteren er, for på sitet står der bare at man skal henvende sig for at få en pris — og det er sjældent et godt tegn...
Mit bonusønske er i øvrigt en ny kaffekværn, og jeg har kastet min kærlighed på Uniform fra Wilfa, der kværner fornemt til både espresso, filter og stempel - og i øvrigt udmærker sig ved at være matsort og superlækkert designet.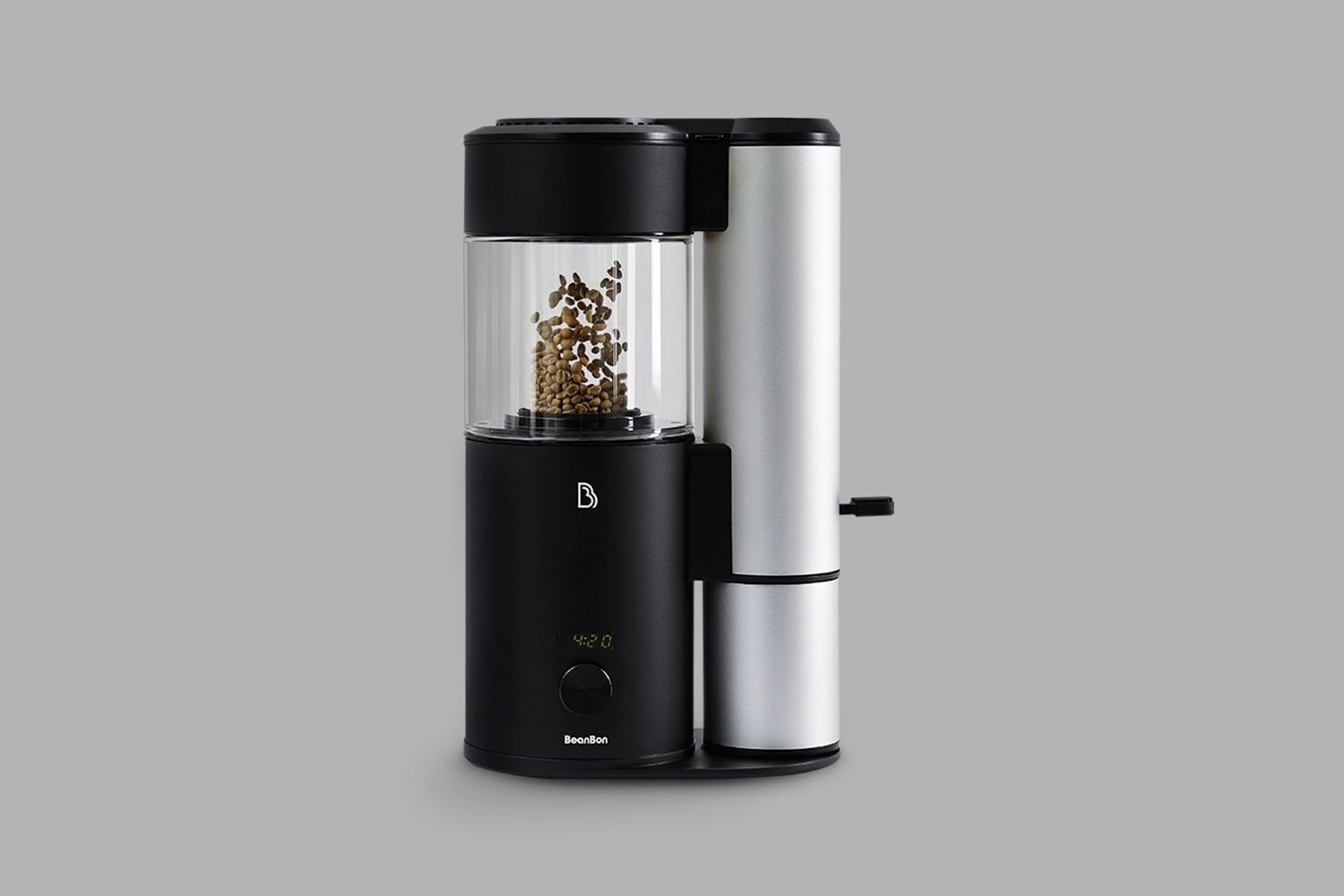 Legetøj
Men "all work and no play makes Anders a dull boy", som man siger. Så der skal selvfølgelig også legetøj på ønskesedlen.
Det er en skæbnens ironi, at jeg de seneste måneder er blevet grebet af trang til at spille videospil igen efter en pause på 5-6 års tid — præcis når de nye konsoller fra Sony og Microsoft er lanceret, men fuldstændig umulige at skaffe.
Det sparer mig dog fra at skulle vælge nu og her, for både Xbox Series X og PlayStation 5 ser ud til at være deciderede kraftværker. Jeg er dog ikke fan af Sonys nye design, så jeg sætter altså en ny Xkasse øverst på listen.
Jeg er ikke sikker på, at det er godt for hverken mit blodtryk eller min nattesøvn, men jeg kunne alligevel godt tænke mig at tilbringe juleferien med at prøve nye spil som Assassin's Creed Valhalla, eller genbesøge gamle favoritter som Halo, Call of Duty eller Forza Motorsport.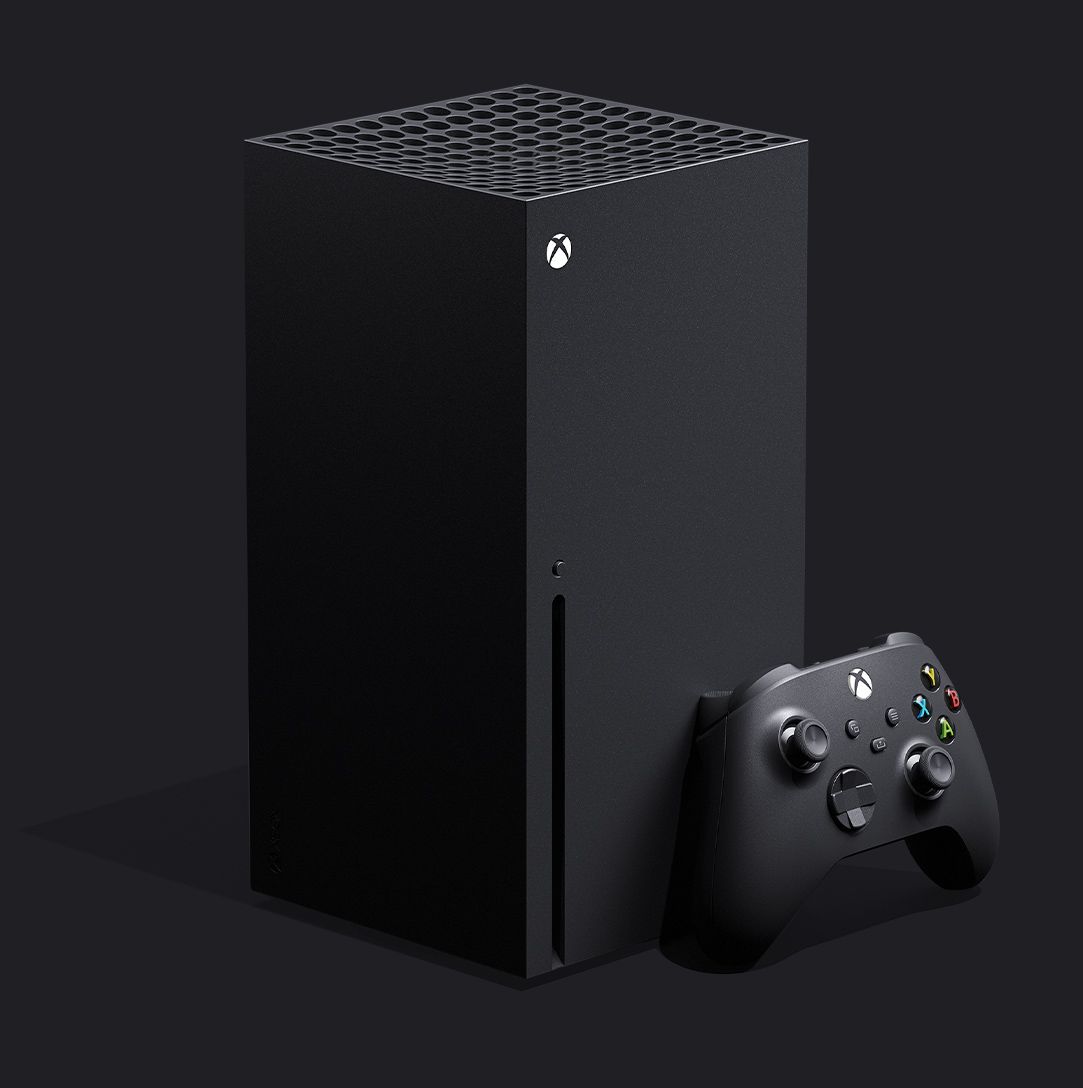 I den helt anden ende af spektret har Nintendo i øvrigt for nylig udgivet en håndholdt spillekonsol, som nærmest ikke kan noget — nemlig en jubilæums-version af det gamle Game & Watch fra 80'erne, som det kunne være super-nostalgisk at få fingrene i...
Hvis Bezos gav julegave
Forleden linkede Nic i Techliv til en elektrificeret varevogn, inspireret af en klassisk Morris van fra 1948.
Det mindede mig om at jeg for nylig faldt over en anden modificeret englænder, som jeg ønsker mig i det tilfælde at Jeff Bezos skulle vise sig at være julemanden.
Jeg har af uransagelige årsager altid drømt om at have en Rolls-Royce. Ikke nødvendigvis for at køre den selv, snarere måske for at blive transporteret i god stil med en chauffør bag rattet.
Men udover de indlysende økonomiske udfordringer, så er det jo også at problem at de tonstunge røjsere kører på døde dinosaurusser.
Pengene er selvfølgelig stadig et issue, men nu kan jeg faktisk få mig en batteridrevet luksus-slæde, nemlig en Rolls Royce Phantom fra 1961 der er blevet ombygget til strøm af firmaet Lunaz.
(Skulle den være udsolgt, Jeff, så tager jeg også gerne en elektrificeret Jaguar XK120 eller en Bentley Flying Spur med batterier under motorhjelmen).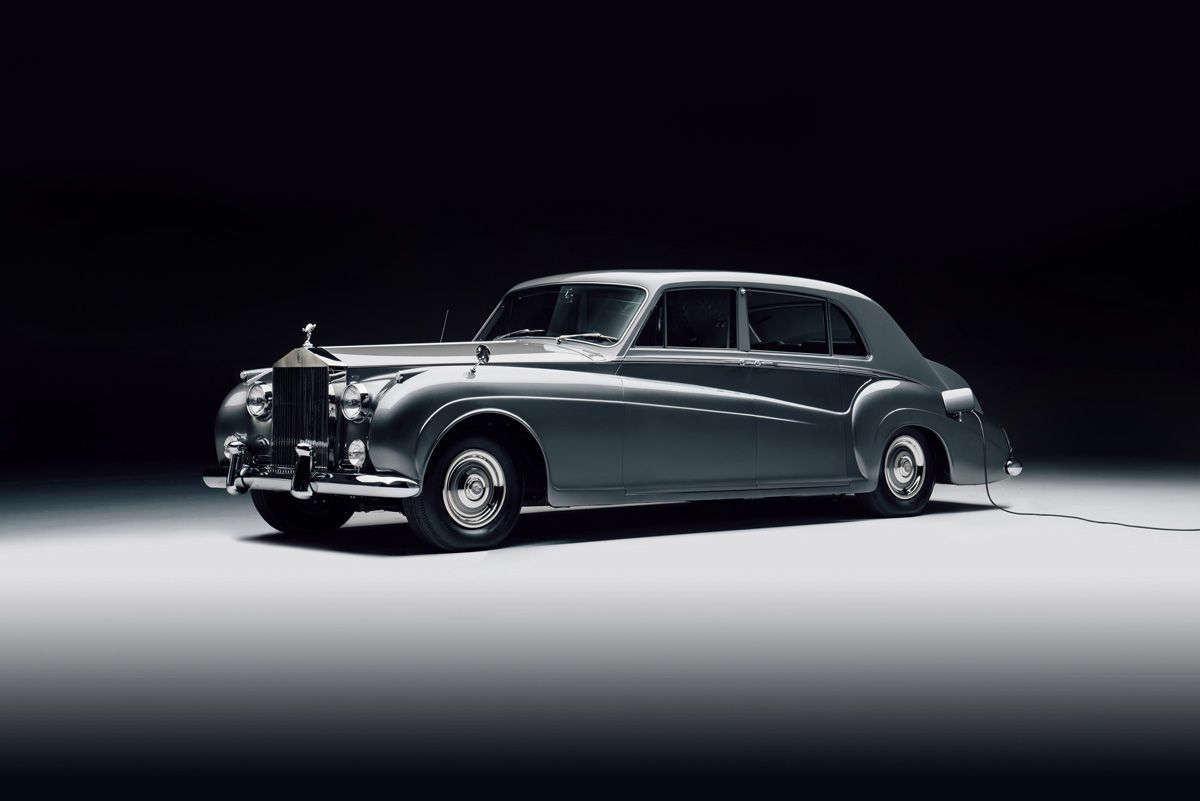 De fromme ønsker
Endelig vil jeg også bare pudse glorien og finde et par fromme ønsker frem til listen.
Forleden skrev nemlig Nic om Googles nye datacenter i Fredericia, og om de store techfirmaers grønne løfter.
Det fik mig til at indse, hvor meget bedre min samvittighed ville være, hvis alle datacentre kørte på vedvarende energi. Jeg synes i al ubeskedenhed at jeg ellers i hverdagen gør en del for klimaet, men det med at opgive cloudtjenester, streaming og evindeligt surferi — dét er straks sværere. Så, grønne datacentre, tak!
Mens vi er igang, kan vi også vedtage bedre regler om reparerbarhed, når det gælder vores digitale dimser, og tage ordentlig vare om hele forsyningskæden fra minedrift til genanvendelse, så vi ikke bare smider det gamle væk, når der kommer noget nyt, spændende legetøj.
Og så er der heller ikke mere på ønskesedlen for denne gang. På forhånd tak og god jul 🎄🎁
---
KORTE NYHEDER

1. Salesforce køber Slack for knap 172 milliarder
Rygterne har boblet flere dage, men nu er det officielt: IT-giganten Salesforce køber hipsternes foretrukne kommunikationsplatform, Slack.
Prisen lyder på hele 27.7 milliarder dollars, eller lige under 172 milliarder danske kroner, og er Salesforces største køb nogensinde. Det skriver blandt andre NextWeb.
For de uindviede er Slack en slags firmachat-værktøj, der blev lanceret i 2013 som et forsøg på at skabe et alternativ til email og de uendelige kæder af svar-til-alle-mails.
I begyndelsen blev Slack også modtaget som "email-dræber" med stor entusiasme, men siden har mange påpeget at det kan være lige så stressende at blive pinget konstant med nye beskeder i Slack-kanalerne.
Sideløbende er der også dukket konkurrenter op, som fx Microsoft Teams, der udfordrer Slacks forspring især med fokus på de større virksomheder.
Ifølge pressemeddelelsen vil Slack fremover blive en del af Salesforce Cloud, men det er ikke til at sige endnu i hvor høj grad Slack også får lov til at eksistere som selvstændigt værktøj.
Bonus-link:
De største techfirma-overtagelser i 2020
Bonus-bonus-link:
De største tech-køb nogensinde
Bonus-bonus-bonus-link:
De største tech-fiaskoer i 2020
---

2. Microsoft giver efter for krav om mindre overvågning i Office 365
Tilbage i oktober lancerede Microsoft den såkaldte 'productivity score' i kontorpakken Office 365.
Scoren skulle gøre det muligt for chefer at følge med i hvad medarbejderne lavede, for at "give indblik i hvordan organisationen arbejder."
I de seneste uger har funktionen dog vakt kritik, som blandt andet The Guardian skrev forleden. Der er nemlig kommet fokus på, at ledere med værktøjet kan grave sig helt ned og se individuelle data om, hvordan den enkelte ansatte arbejder.
Ifølge Forbes tracker værktøjet hele 73 parametre, fx hvilke dokumenter de ansatte har skrevet, hvilke emailtråde de har deltaget i, og  hvor ofte de har været på nettet. Samtidig kan de ansattes produktivitets-score følges over tid.
Nu har Microsoft dog taget kritikken til sig, og fjerner funktionen som gør det muligt at overvåge den enkelte medarbejder.
Fremover skal cheferne "kun" kunne følge med i hele organisationens score, og hvordan den udvikler sig.
---

3. Facebooks Tilsynsråd har udvalgt de første seks sager til vurdering
Der har været meget kontrovers om Facebooks såkaldte Oversight Board, der blev annonceret i 2018, og som siden har fået blandt andre Helle Thorning-Schmidt ombord.
Ideen er, at det uafhængige tilsynsråd i udvalgte sager skal kunne træffe afgørelse om Facebooks håndtering af fx censur eller algoritmernes udvælgelse af historier og nyheder.
Men kritikere mener, at det er tvivlsomt, om rådet kan fungere uafhængigt i praksis, og at det i øvrigt er svært at forestille sig, at det vil få en reel effekt, når man tager antallet af opslag og moderationer i betragtning.
Ikke desto mindre har Oversight Boardet netop udvalgt de første seks sager til gennemsyn, skriver rådet. De drejer sig alle om Facebook-posts, hvor firmaets regler om hadtale er blevet overtrådt. Eller rettere: det er dét, som tilsynsrådet nu skal træffe endelig afgørelse om.
Fem af de seks sager er udvalgt blandt de 20.000, som frem til oktober i år var indsendt af brugerne, og den sidste kommer fra Facebook selv.
Oversight Boardet vil undersøge sagerne "i de kommende uger", og man kan skrive sig op til at blive notificeret, når der er nyt om afgørelserne.
---

LINKS TIL LÆSEHESTE
Pist forsvundet. Mystisk monolit er fjernet - formodentlig af lokale beboere
...og en ny monolit er fundet i Rumænien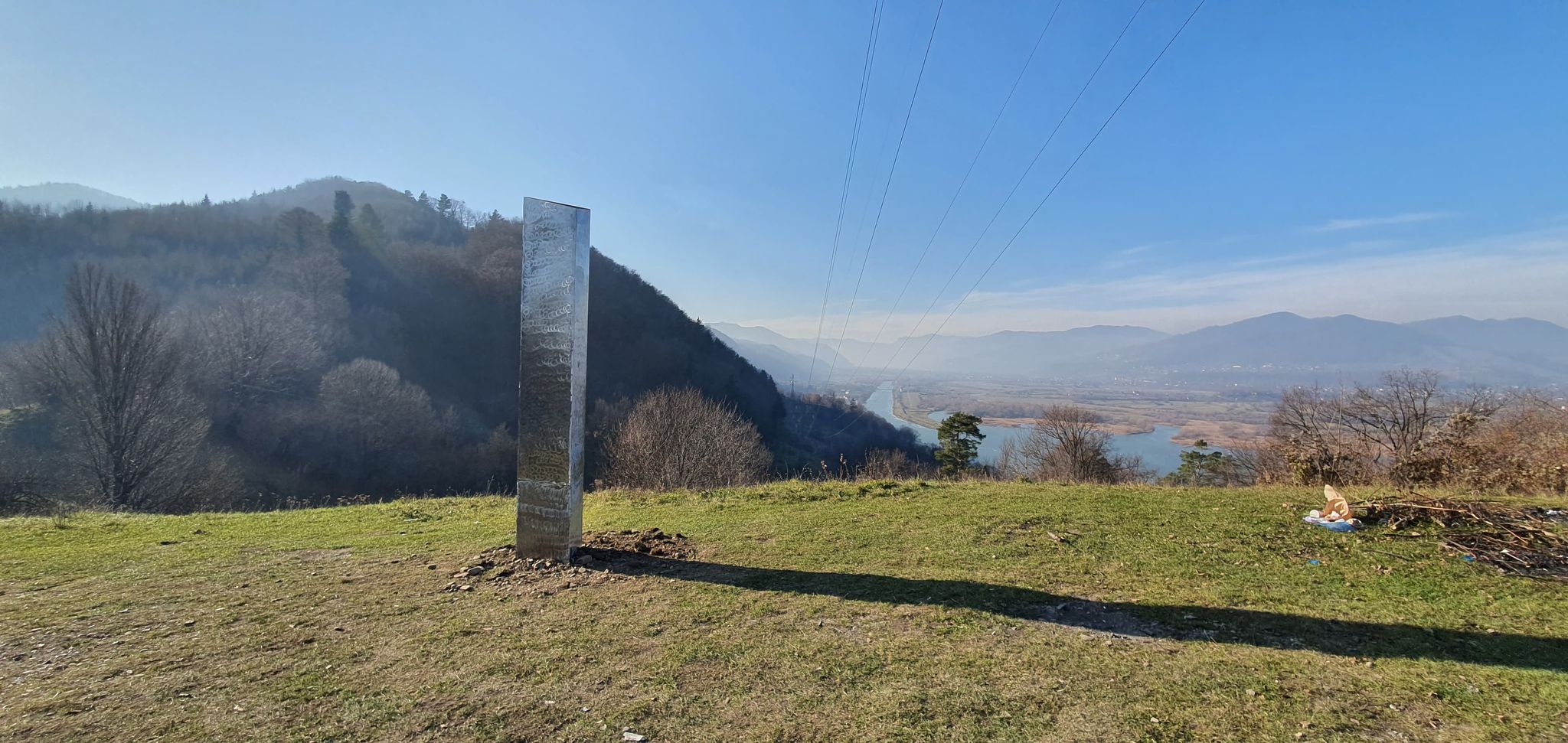 ---
Historisk computer. Sjælden Apple-1 er på auktion - og den virker!
---
Digitale byer. Amatør-kortlægning af britiske bygninger i 3D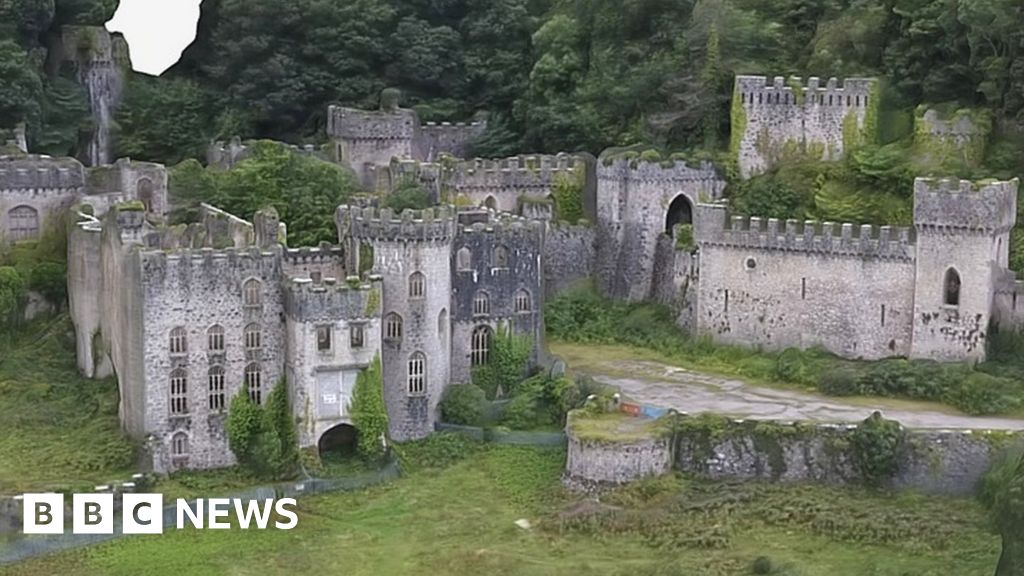 ---
Fascinerende og skræmmende. Ansigtsgenkendelse bliver bedre til at genkende os selvom vi har masker på...
---
Følg Techliv — og del med dem du kender...
Vi har brug for flere medlemmer, så del gerne dette nyhedsbrev med folk du kender.
Følg os på sociale medier:
Techliv på Twitter og Facebook | Nicolai på Twitter | Anders på Twitter
---