Tesla til børn, Google-ur, NFT-film og kæmpe dansk IT-selvmål
Vi slutter ugen med en håndfuld meget forskellige nyheder. Vel mødt.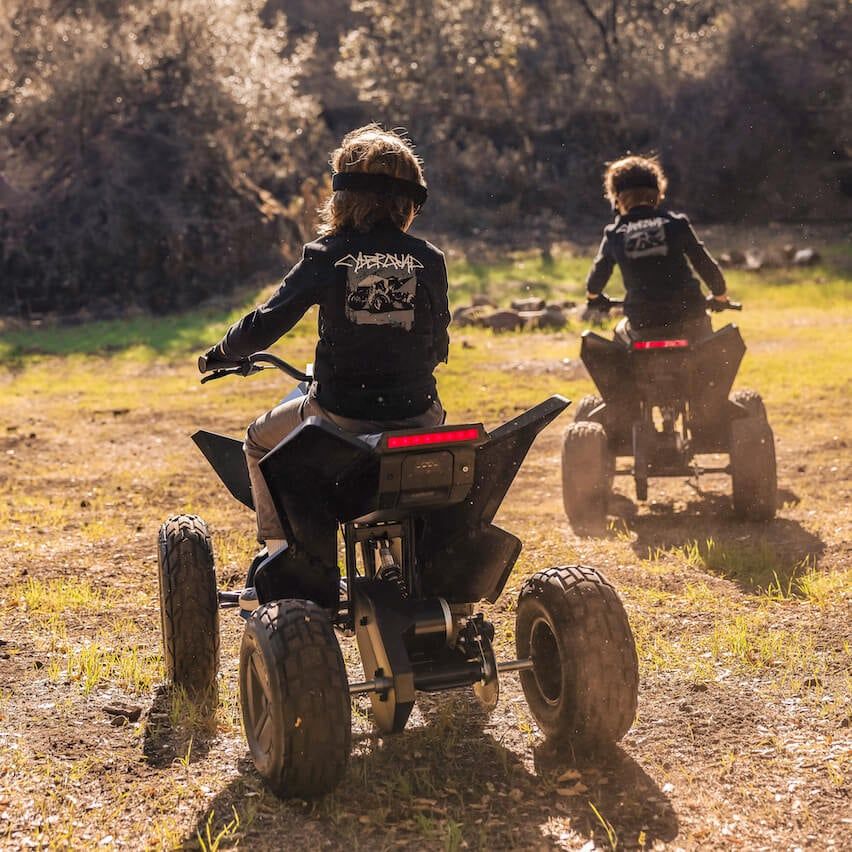 ---

1. USA vil blokere Nvidias 40 milliarder dollar køb af Arm
Chipproducenten Nvidia meddelte for lidt over et år siden, at de var nået til enighed om et køb af chipfirmaet Arm, som er ejet af det japanske investeringsfirma Softbank. Pris: 40 milliarder dollars.
Men det køb vil de amerikanske konkurrencemyndigheder FTC nu sætte en stopper for. Det oplyser FTC i en pressemeddelelse.
Myndigheden skriver, at de vil forsøge at forhindre, at der skabes et chipkonglomerat, som de mener vil "kvæle innovationen af næste generations teknologier".
- FTC's retssag bør sende et stærkt signal om, at vi vil handle aggressivt for at beskytte vores kritiske infrastrukturmarkeder mod ulovlige vertikale fusioner, der har vidtrækkende og skadelige virkninger på fremtidige innovationer. Morgendagens teknologier afhænger af at bevare nutidens konkurrencedygtige, banebrydende chipmarkeder, siger Holly Vedova, der er chef for FTC's konkurrencekontor.
FTC mener, at den planlagte fusion vil give Nvidia mulighed for og incitament til "at bruge sin kontrol med teknologien til at underminere sine konkurrenter og mindske konkurrencen", hvilket myndigheden mener, i sidste ende vil resultere i nedsat produktkvalitet, reduceret innovation, højere priser, og mindre valg for forbrugerne.
Blandt de firmaer, der har klaget over købet, er både Google, Microsoft og Qualcomm.
NVIDIA er ikke overraskende uenige i FTC's betragtning.
- Vi vil fortsat arbejde for at vise, at denne handel vil gavne industrien og fremme konkurrencen, lyder det i en udtalelse The Verge har indhentet fra en Nvidia talsperson.
Nvidias CEO, Jensen Huang, har tidligere garanteret, at man vil bevare Arms åbne licensmodel.
USA er ikke de eneste, der kigger købet af Arm efter i sømmene. I EU er der også en undersøgelse i gang, mens Storbritannien ligeledes har startet en dybdegående granskning.
Netop Storbritannien har tidligere i denne uge blokeret et andet opkøb, nemlig Facebooks (nu Metas) køb af GIF-platformen Giphy.
---

2. Danmark mangler IT-uddannede: ITU tvunget til at skære i antal studerende
ITU er — meget mod universitets vilje — nødt til at skære optaget af nye studerende med 10 procent frem mod 2030.
Det skyldes regeringens og folketingets beslutning om at reducere antallet af studiepladser i de største byer.
Og det er jo rendyrket hul i hovedet, når Danmark står og mangler tusindvis af it-kyndige medarbejdere, og der samtidig er stigende interesse for at komme ind på it-uddannelserne.
- I sommeren 2021 måtte vi afvise op mod hver anden ansøger grundet manglende kapacitet, og det er et stort tab for erhvervslivet og samfundet, at vi må indstille os på at uddanne færre it-kandidater, siger ITU's rektor Martin Zachariasen i en pressemeddelelse.
ITU arbejder nu på at oprette en afdeling i Vejle, for at kunne tilbyde flere studiepladser udenfor København.
Der er dog ingen tvivl om, at udflytningen af studiepladser frustrerer ITU's rektor:
- Vi arbejder på at skabe forståelse for, hvor afgørende det er, at vi på ITU bevarer alle vores studiepladser. Erhvervslivet skriger på it-kandidater. Vi har uddannelserne og rekrutteringsgrundlaget, og vores kandidater er afgørende for, hvordan vi i fremtiden skaber grobund for økonomisk vækst, sikrer det digitale samfunds infrastruktur og faciliterer den grønne omstilling, siger Martin Zachariasen.
Også hos IT-Branchen er der kun hovedrysten til overs for beslutningen.
- Det er tankeløst, at ITU bliver tvunget til at skære uddannelsespladser væk, bare fordi de ligger i København. Specielt fordi de unge søger til it-studierne som aldrig før, og erhvervslivet skriger efter it-kompetencer, siger Natasha Friis Saxberg, direktør i IT-Branchen, til ITWatch.
En rapport fra juli måned, udarbejdet for Ingeniørforeningen IDA og Danske Gymnasier, viser, at Danmark i 2030 vil mangle 22.000 it-professionelle, hvis der ikke sættes ind med nye tiltag snarest.
---

3. Dansk filmproducent vil finansiere Hollywood-film med NFT'er
Vi havde i sidste uge et længere tema om hvordan musikverdenen potentielt kan ændre sig, ved at musikere sælger deres sange og dele af deres rettigheder via NFT'er — Non Fungible Tokens.
Men det er ikke kun i musikkens verden, at man arbejder i den retning.
Den danske filmproducer Niels Juul, som blandt andet står bag Martin Scorseses The Irishman, har netop oprettet et produktionsselskab under navnet NFT Studios. Og hans ambitioner er fuldstændig klare.
Juul vil sælge NFT'er til en værdi på mellem 8 og 10 millioner dollars for at rejse penge til filmproduktioner, der ofte tager mange år at stable på benene gennem det traditionelle Hollywood-system.
Netop den langsommelige proces frustrerer den dansk filmmand.
- (Hollywood)studierne laver primært store franchisefilm, en uafhængig film kan tage mange år. Det er svært at finde investorer til film i Hollywood-systemet, især i udviklingsfasen. Vi ønsker at demokratisere det (systemet, red), siger Niels Juul til The Guardian.
Niels Juul har også forretningsmodellen klar. Køber man NFT'er i hans firma, vil man både tjene en del af overskuddet, som filmene og filmrettighederne måtte generere, og samtidig vil man få mulighed for at møde filmstjernerne på settet.
Den første NFT-finansierede film fra Niels Juuls nye produktionsselskab er allerede planlagt til at skulle optages næste år med en forventet premieredato i september.
Lyt i øvrigt til ugens Techliv-podcast, hvor vi taler meget mere om mulighederne, i det der efterhånden går under fællesbetegnelsen Web3 (krypto, NFT, smart contracts, metaverset og creator-økonomi)
---

4. Tesla ATV til børn (og barnlige sjæle) udsolgt på rekordtid
Tesla har travlt med at sende nye produkter på markedet — dog af en lidt anden karakter, end hvad firmaet normalt sælger  
Tidligere på ugen lancerede Tesla en Cyberwhistle (altså en fløjte) designet i stil med den stærkt forsinkede Cybertruck.
Og i går sendte de så et nyt motoriseret produkt på markedet, som de kalder Cyberquad for Kids, og som ligeledes har klar reference til Cybertruck.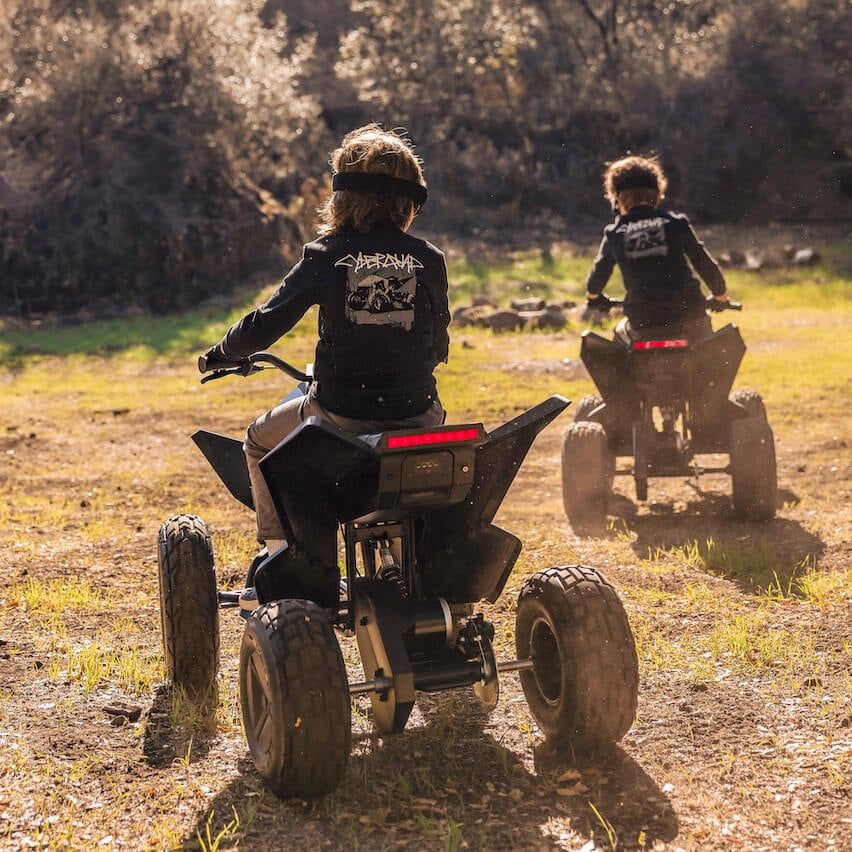 Cyberquad er en lille ATV (All-terrain vehicle) som kan bruges af børn fra 8 år — eller voksne med hang til at køre offroad på små firhjulede maskiner.
Den lille Tesla til børn kan umiddelbart ikke købes i den danske netbutik. Men det gør måske heller ikke det store, for den er (ligesom fløjten) allerede udsolgt i den amerikanske online-shop.
Cyberquad har en tophastighed på omkring 15 km/t og dens batteri giver ifølge Teslas hjemmeside op til 25 kilometers kørsel på en opladning.
Prisen er 1.900 dollars, hvilket direkte omregnet til danske penge svarer til 12.500 kroner.
Så det stinker af et julegavehit til Tesla-fanatikere, der ikke kan vente med at få deres børn rullet ind i kulten... selvom de fleste altså pænt må vente alligevel, fordi den er udsolgt.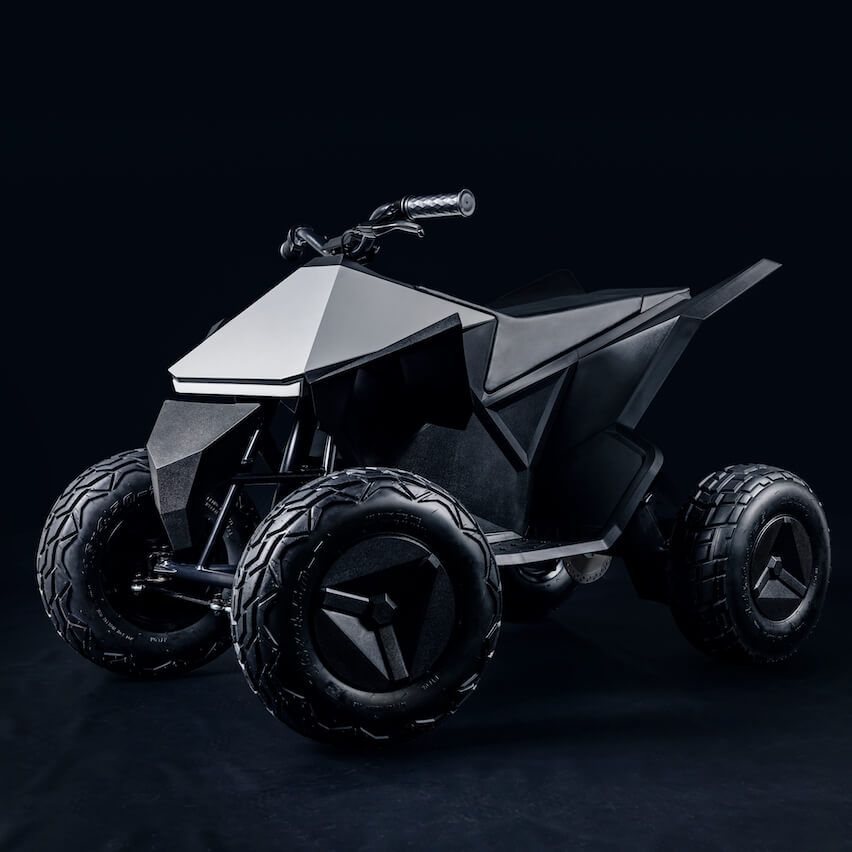 ---

5. Google på vej med Pixel-ur
Android-ure har stadigvæk svært ved at konkurrere med Apple Watch, men nu ser det ud til, at konkurrenterne for alvor gør klar til angreb.
Tidligere i år lancerede Google det stærkt opdatere ur-styresystem Wear OS 3, som de samtidig fik Samsung til at benytte på deres Galaxy-ure, der indtil da havde kørt på Samsungs egen Tizen-platform.
Og snart skulle Google så være parat til at lancere sit eget Pixel-ur.
Det rapporterer Business Insider, der mener at vide, at uret vil blive sendt på gaden i 2022.
Ifølge mediets kilder bliver uret udviklet i Googles egen hardwareafdeling og ikke hos FitBit, som Google for nylig købte for lige over 2 milliarder dollars.
Uret skal følge den samme strategi som Googles Pixel-telefoner. Det vil sige, at det skal fremstå som det ypperste eksempel på, hvad der er kan lade sig gøre med Googles software.
Det stores spørgsmål er dog, om uret overhovedet kommer til Danmark.
Pixel-telefonerne kan nemlig stadig ikke købes herhjemme og er kun tilgængelige i få udvalgte lande, og det er nemt at forestille sig, at det samme vil gøre sig gældende med Googles ure.
Også Meta (tidligere Facebook) har et smartur i støbeskeen, som forventes at ramme markedet ganske snart.
---
LINKS TIL LÆSEHESTE
VIDEO: Endnu et glimrende indblik i metaverset. Og et bud på om Meta — i modsætning til hvad de siger — i virkeligheden ønsker kontrol med det virtuelle internet.
---
Nyt navneskifte: Twitter-Jacks betalingsfirma Square skifter navn til Block
---
Meta (Facebook): Kinesisk konto udgav sig for at være schweizisk videnskabsmand, der spredte misinformation om, at USA beskyldte Kina for at have skabt COVID-19.
---
Krypto-hack 1: Kryptovaluta til en værdi af 31 millioner dollars stjålet via fejl i smart contract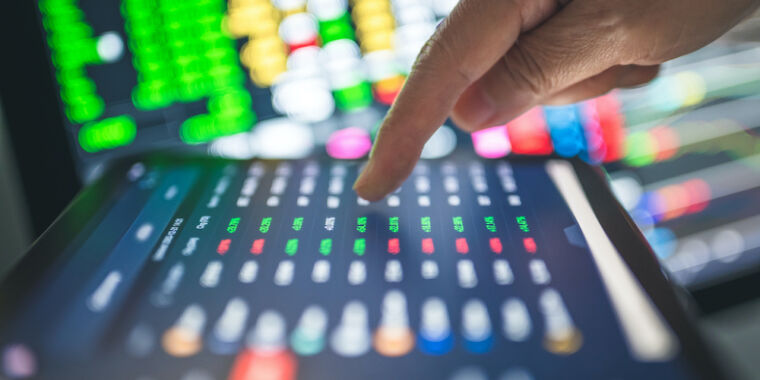 ---
Krypto-hack 2: 120 millioner dollars stjålet fra DeFi-platformen BadgerDAO
---
Whistleblower: 60 procent af batterierne i den elektriske Porsche Taycan har alvorlige fejl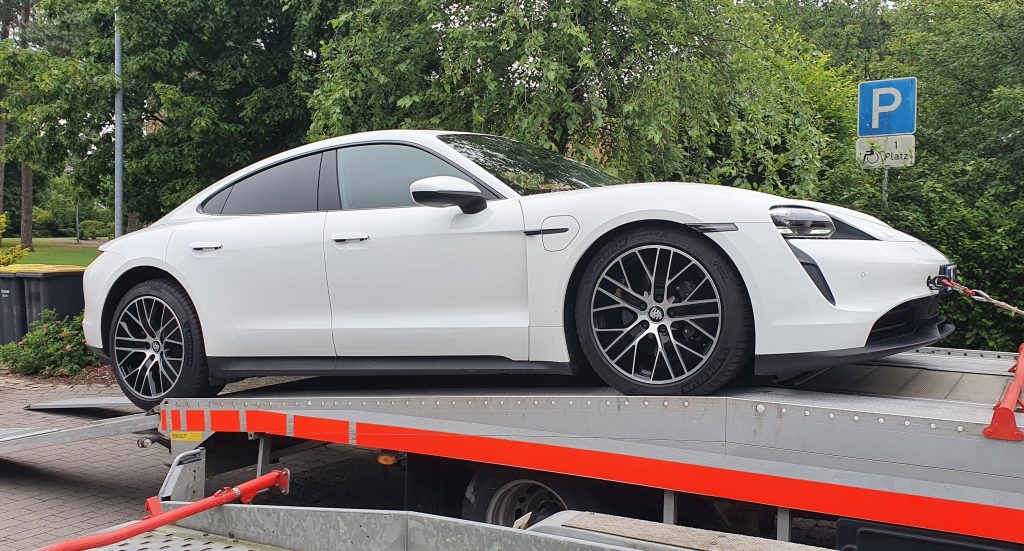 ---