Ti tech-bøger til sommerlæsningen
Vi har korte nyheder om SoMe-ballade i Indien og en dansk algoritme som skal sænke nettets strømforbrug. Og så har vi samlet 10 tech-bøger til ferielæsningen. God sommer!
1. Dansk algoritme kan reducere internettets kolossale energiforbrug
Professor Mikkel Thorup fra Datalogisk Institut på Københavns Universitet fortjener efterhånden en klimamedalje.
Sammen med to forskerkolleger fra universitetet har han netop udviklet en algoritme, der kan fordele belastningen af nettets mange servere langt mere effektivt end hidtil.
Den mere optimale distribution af trafikken vil reducere strømforbruget og dermed også de store datacentres negative klimapåvirkning.
Det smarte ved løsningen er i øvrigt, at den er skalerbar, og altså vil fungere ligeså godt i fremtiden, når trafikken og antallet af brugere og servere formodentlig vokser kraftigt.
Den aktuelle algoritme er ikke Mikkel Thorups første indsats på området. I 2016 stod han bag en tidligere version af den samme idé – altså at fordele belastningen af computerservere mere effektivt.
Man kan beskrive algoritmen som en metode til at "fordele bolde i spande med begrænset kapacitet på en hensigtsmæssig måde," som Mikkel Thorup sagde, da jeg talte med om ham om ideen.
Allerede dengang hjalp algoritmen streamingtjenester som Vimeo, men målet er ikke specifikt at hjælpe fx YouTube eller Spotify, sagde han:
"Jeg prøver at udforme algoritmer så de ikke bare er svaret på hvad industrien har brug for nu og her, men har langt større anvendelighed i en bred sammenhæng."
Har man lidt datalogibaggrund kan den oprindelige artikel findes her.
---
2. Twitter og Indien har længe krydset klinger – men nu er der indgået våbenhvile
I Indien har man længe haft en torn i siden på de store SoMe-platforme, og især Twitter har været i fokus.
Balladen handler grundlæggende om mange af de samme udfordringer som vi har i resten af verden; nemlig hvem der må sige hvad på de store tjenester, og ikke mindst hvem der har ansvaret hvis brugerne overskrider tjenestens regler eller et lands love – eller "bare" hvis de bruger platformene til chikane, hetz eller slet skjulte trusler.
Forleden annoncerede Indiens regering, at ifølge landets nye regler, så er Twitter direkte ansvarlig for alt hvad brugerne skriver på platformen – og det blev slået fast i landets højesteret.
Twitter har samtidig ikke – ifølge regeringen – fulgt de nye regler og udpeget en såkaldt 'grievance officer' (altså en ansvarlig for klagesager) eller en kontaktperson som skal reagere på myndighedernes henvendelser indenfor 24 timer.
Og så er den åbne jagtsæson altså gået ind.
I går har Twitter dog oplyst, at man i det mindste har udpeget en midlertidig 'compliance officer' som skal sørge for at firmaet overholder de nye regler. Derudover vil Twitter oprette et nyt kontor i Indien, som skal stå for kontakten med myndighederne og regeringen.
Ifølge The Verge er både Facebook og Google også gået igang med at udpege personer til de nye roller.
Som en lille krølle på historien fortæller Techradar, at Indien dagen inden den nævnte sag skiftede it-minister.
Ravi Shankar Prasad, der var en af hovedpersonerne i slagsmålet med techgiganterne, har fratrådt posten og er blevet erstattet af Ashwini Vaishnaw.
Det er dog svært at sige om det er et tilfælde, en planlagt udskiftning eller – hvis man skal tage de paranoide briller på – kan skyldes lobby-pres fra techfirmaerne...
---
3. Trump lægger sag an mod techgiganterne med anklager om censur
Apropos sager mod SoMe-giganterne, så har Donald Trump annonceret at han vil stå i spidsen for en retssag mod Twitter, Google og Facebook, som han anklager for at have censureret ham og begrænset hans lovsikrede ytringsfrihed.
Den centrale klage i søgsmålet går på, at Twitter, Google og Facebook reelt er 'state actors' altså nationale organisationer, og at deres blokering af ham er et udtryk for ulovlig censur.
Til Axios siger professor Roy Gutterman fra Syracuse University dog, at det næppe holder vand:
"Sociale medier har stor magt, men de er ikke en del af regeringen."
Der er derfor næppe nogen større chance for at han får medhold i sin sag, og eksperter vurderer at det i lige så høj grad er et spørgsmål om publicity og en mulighed for at lave fundraising, som det faktisk er et seriøst, juridisk angreb på de store platforme.
---
4. Robotbåd hjælper med at kortlægge havbunden
Og lad os så slutte med en noget mere opløftende historie – nemlig den selvsejlende båd Saildrone Surveyor.
Surveyoren har netop overstået en tur fra San Francisco til Hawaii helt på egen hånd, drevet af solenergi og vind, og det er i sig selv jo imponerende nok.
Men mindst lige så vigtigt er det, at båden undervejs har kortlagt havbunden ved hjælp af sonar, der kan "tage billeder" ned til 7000 meters dybde.
Samtidig har den 22 meter lange Surveyor også taget vandprøver under sejladsen.
Turen var over 4000 kilometer lang, og tog 28 dage, og det lykkedes at kortlægge mere end 22.000 kvadratkilometer af havbunden på ruten.
Da vi stadig ikke har gode kort over langt størstedelen af havbunden kan den slags autonome havrobotter være en stor hjælp for både forskere og folk, som fx arbejder med at lægge datakabler mellem kontinenterne.
Firmaet Saildrone, der står bag Surveyor-fartøjet, har i øvrigt også andre skibe i ærmet, der skal sendes ud i Atlanterhavet her i højsæsonen for orkaner, for at samle realtids-data om de lokale forhold når det går værst for sig.
---
📚 SOMMERLÆSNING: 10 gode tech-bøger til ferien
Personligt synes jeg, at noget af det bedste ved ferier er at kunne smide sig på sofaen/altanen/liggestolen/sengen og tilbringe timevis med bare at læse.
Hvis du har det på samme måde, så er her mine anbefalinger til 10 tech-bøger, du absolut kan kaste dig over i sommeren.
Det er mest fiktion, men du kan også finde et par fagbøger – man må jo gerne bruge ferien til at blive klogere.
Jeg kan i øvrigt oplyse, at jeg er gået all-in på Amazons Kindle-univers, og selv har læst (næsten) alle disse bøger på min trofaste Voyage fra 2015. Men de burde være tilgængelige i både digital form og på papir i enhver velassorteret butik.
Og lad os så uden yderligere svinkeærinder bare kaste os over anbefalingerne!
1. Nexus-serien af Ramez Naam
Vi lægger ud i den kulørte afdeling med Ramez Naams Nexus-trilogi (2012-15) – Nexus, Crux og Apex. Det er superunderholdende tech-thrillers, der tager udgangspunkt i de såkaldte Nexus nanomaskiner, som man kan skyde ind i hjernen.
Maskinerne kan både bruges til at omprogrammere hjernen, tilgå al verdens information, og til at kommunikere trådløst-telepatisk med andre Nexus-brugere.
Serien foregår i 2040, og følger hackeren Kaden Lane der bliver involveret i et vidtforgrenet plot med både cyborgs, genmanipulerede gangstere, autonome maskiner – og masse-meditation(!)
2. Project Hail Mary af Andy Weir
Hvis man har lyst til klog underholdning bør man afgjort også snuppe den højaktuelle Project Hail Mary af Andy Weir, manden som også gav os The Martian.
Det er indrømmet mere naturvidenskab end techstof, men det er umuligt ikke at blive revet med af historien om en ufrivillig astronaut, som skal redde Jordens fremtid på en mission langt ude i galaksen.
Og som i The Martian er omdrejningspunktet naturligvis at science the shit out of it, når man møder problemer på vejen.
3. Little Eyes af Samanta Schweblin
Vi har talt meget om overvågning i de senere år, både når det handler om efterretningstjenester og techgiganter, men det er måske sjældnere at vi taler om hvordan vi overvåger hinanden – fx gennem sociale medier.
I Little Eyes twister Samanta Schweblin dén diskussion på en både tankevækkende, underholdende og mildest talt sær facon.
Bogen er historien om en ny slags kameraudstyrede robot-kæledyr, kentuki, som fungerer ved at to tilfældige mennesker på kloden så at sige bliver koblet til hinanden gennem robotten.
Den ene person bliver filmet af robotten hele tiden, og den anden kan se med – men derudover kan de ikke kommunikere med hinanden. Mildest talt bizart.
4. Centenal Cycle af Malka Older
Centenal Cycle er endnu en thriller-trilogi (læg mærke til hvordan jeg lige sniger lidt ekstra bøger ind i listen 😜), som består af Infomocracy, Null States og State Tectonics.
Vi befinder os i en fremtidsverden, hvor kloden er opdelt i tusinder af "mikro-demokratiske" kvadrater, som hver har deres egen, selvvalgte regering.
Bag det hele står dog den ekstremt magtfulde organisation 'Information', en slags kombination af Google, FN og tænketanken CEVEA.
Serien har masser af elementer af cyberpunk, men er også en romance og en næsten filosofisk diskussion af de politiske og samfundsmæssige udfordringer, som teknologien giver os.
5. Klara and the Sun af Kazuo Ishiguro
Klara and the Sun er nok en af de bedste romaner jeg har læst om kunstig intelligens og avancerede androider, fordi den er så langt man overhovedet kan forestille sig fra Terminator-ballade og tanketomme actionbrag.
I stedet fortæller den poetisk og medrivende om robotten Klara, der bliver en slags selskabsdame for en syg pige, og om hvordan deres forhold udvikler sig fra deres første møde i butikken til...ja, det må I selv læse!
6. Machines Like Me af Ian McEwan
I samme stil har vi – af endnu en engelsk forfatter – Machines Like Me. Her møder vi også en hverdagslig historie med små og store problemer i en slags love triangle, hvor en af personerne så er en android, intelligent robot.
Romanen har måske ikke samme drømmende kvalitet som Klara, men er både tankevækkende, underholdende og sjov.
7. Living in Data af Jer Thorp
Efter en solid dosis fiktion og fantasi bevæger vi os så over i fagbøgerne, og lægger ud med den aldeles glimrende Living in Data. Kunsteren og programmøren Jer Thorp har i årevis lavet udforskende datavisualiseringer og andre projekter som afsøger hvordan data påvirker vores liv, og i bogen fortæller han om sine mange produktioner – fra analyser af artikler og ord i New York Times til en ekspedition i et afrikansk minefelt.
Noget af det fine ved bogen er, at den balancerer mellem de positive og negative aspekter af vores datafikserede verden.
Jer Thorp går kritisk til vores automat-reaktioner, hvad enten de er paranoide eller jubeloptimistiske, og fortæller i stedet både nøgternt og indsigtsfuldt om hvad data overhovedet er, og hvor vigtigt det er at se på deres kvalitet, kontekst, begrænsninger, anvendelse og så videre.
Bør klart være en del af pensum.
8. Invisible Women af Caroline Criado Perez
Når vi taler om data, så er Invisible Women uomgængelig pligtlæsning for alle der interesserer sig bare en lille smule for køn og lighed.
Perez bruger enorme mængder af data til basalt set at dokumentere alle de utroligt mange situationer og fænomener, hvor kvinder bliver udsat for diskrimination – fra ansættelsessamtaler over bildesign til medicin.
Uanset dit køn kan jeg godt garantere at kvinder ikke længere er usynlige efter du har læst denne bog.
9. Blockchain Chicken Farm af Xiaowei Wang
Det er for det første en fantastisk titel, men Blockchain Chicken Farm kan mere end dét.
Bogen er en helt speciel blanding af selvbiografi og historien om hvordan Kina på tusind forskellige fascinerende og skræmmende måder bruger både Virtual Reality, Artificial Intelligence, robotter, Blockchain og selvfølgelig det store internet til alt fra svinefarming over landsby-netværk til salg af mere eller mindre industrifremstillet kunsthåndværk.
En fantastisk rundtur i et Kina bag kulissen.
(Bonus: Hvis man vil have mere Kina, så kan man også med fordel snuppe Den store techrevolution: Sådan former Kina vores fremtid af Christina Boutrup).
10. Exactly: How Precision Engineers Created the Modern World
Og lad os så til sidst vende tilbage til videnskabsafdelingen, hvor Exactly nok en af de bedste populærvidenskabelige bøger jeg har læst længe.
Simon Winchester beskriver på både oplysende og underholdende vis hvordan ingeniører og designere gennem historien har frembragt maskiner og værktøjer med stadig større præcision – fra de tidlige dampmaskiner til nutidens nanometer-produktion.
God fornøjelse!
---
LINKS TIL LÆSEHESTE
Cyberkvalme. Bliver du svimmel af Virtual Reality? Forskere bruger hjernescanninger i håbet om at kunne hjælpe
---
"Anonym" gangster-mobil. VICE har fået fingre i en Android-mobil med AN0M-appen, der hjalp blandt andet FBI med at anholde hundredevis af smuglere, narkohandler og andre kriminelle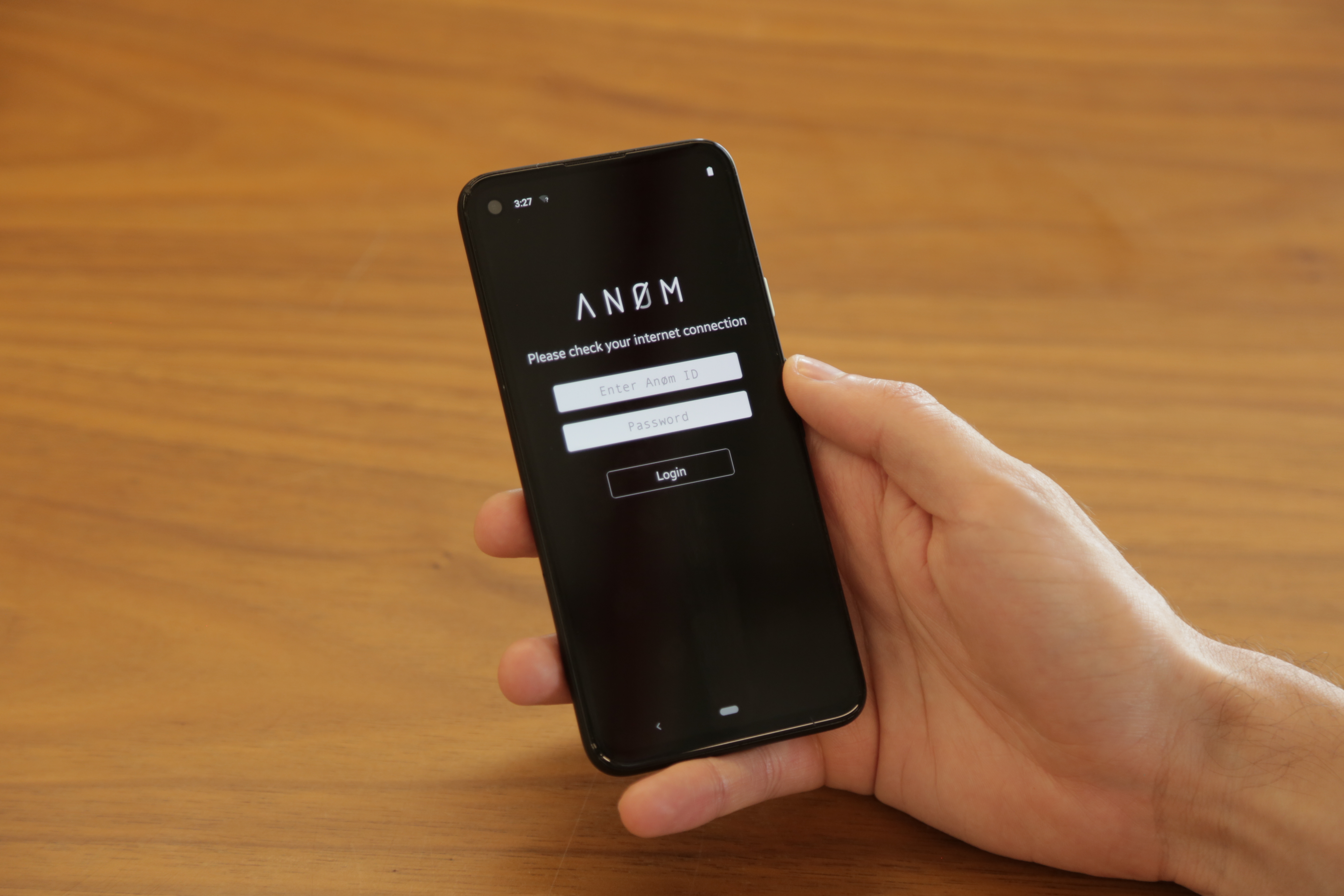 ---
Right to Woz. Apple-medstifteren giver sit besyv med i indsatsen for at give forbrugere ret til at reparere deres gadgets
---
Video-fup. For et par uger siden linkede jeg til denne video af en elektrisk enmands-helikopter. Men måske er det fup og svindel?!
---
Autonome monorail-kapsler i trafikken? Det er ikke helt så tosset som Hyperloop, men kommer næppe til at udkonkurrere bybusserne lige med det samme...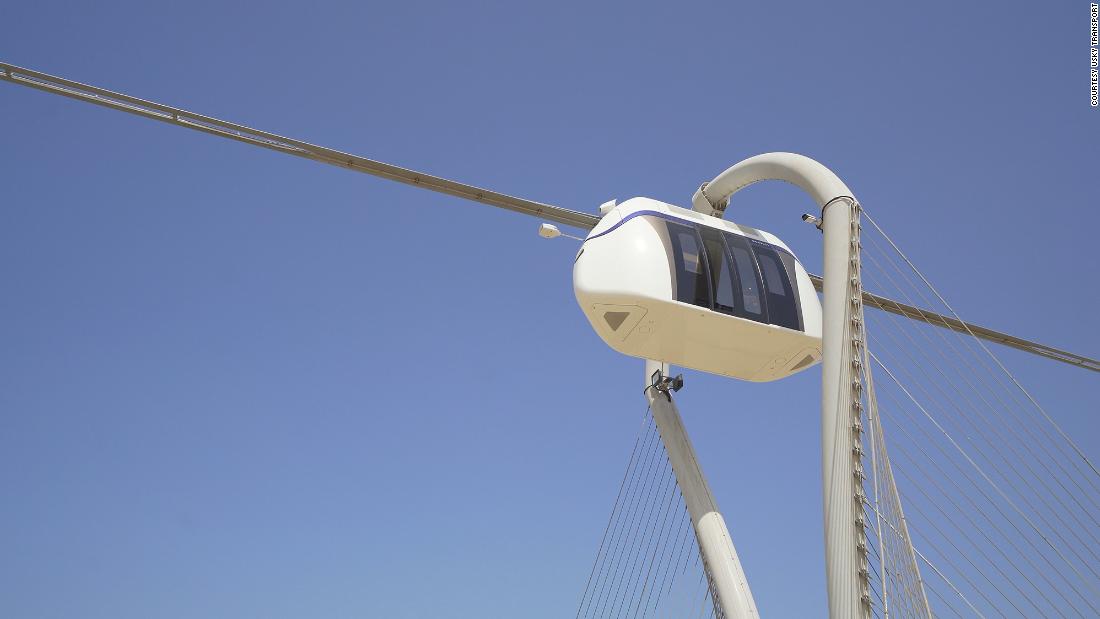 ---
Points-røveri. Storstilet svindel med Xbox gavekort
---
Virtuel by til biltest. Waymo har opgraderet den digitale by, hvor virtuelle udgaver af deres selvkørende biler tilbagelægger millioner af kilometer for at perfektionere algoritmerne
---