Svenske supermarkeder lukket af ransomware
Vi ser på det nyeste ransomware-angreb, som også har ramt butikkerne i den svenske Coop-kæde, og i de korte nyheder vender vi blandt andet kampen mellem de kinesiske myndigheder og kørsels-giganten Didi. Vi byder også velkommen i direktørstolen til Andy Jassy, der har taget over fra Jeff Bezos.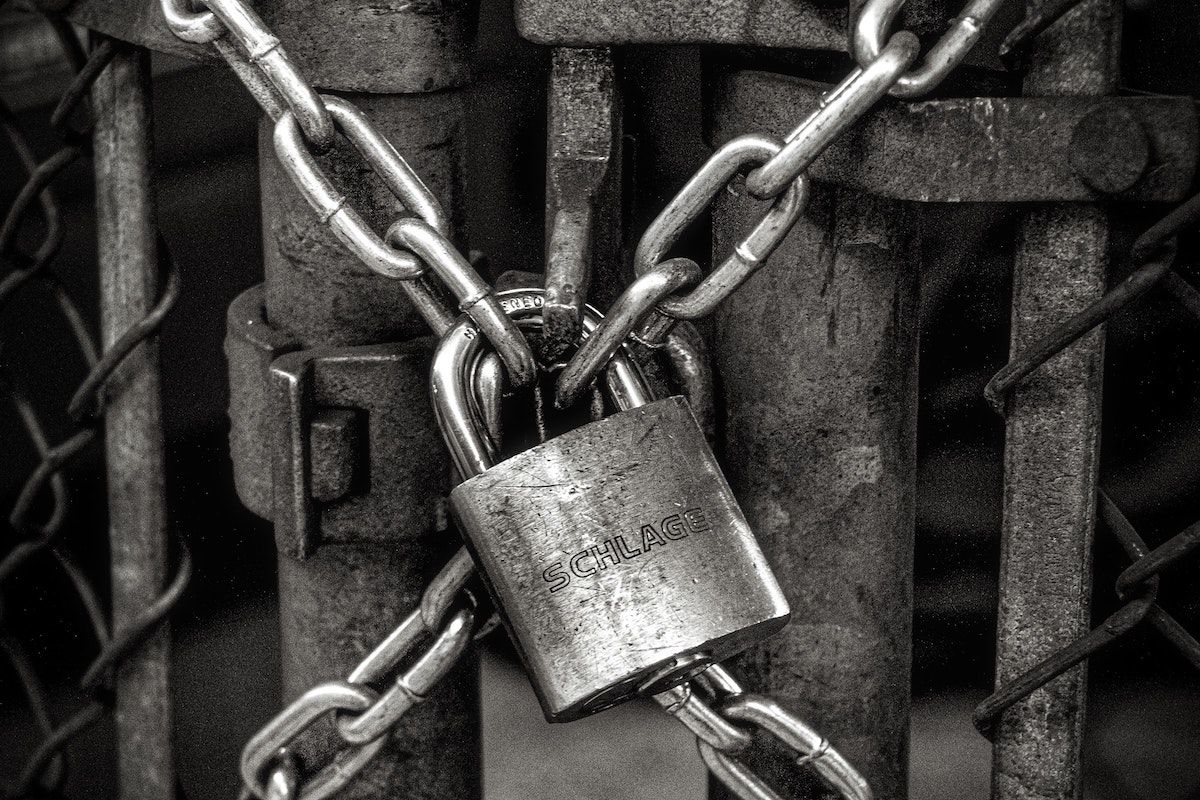 Svenske supermarkeder lukket af ransomware
I slutningen af maj skrev jeg et nyhedsbrev, der udelukkende fokuserede på bølgen af ransomware, der dengang netop var kulmineret foreløbig med angrebet på Colonial Pipeline og det amerikanske forsikringsselskab CNA Financial.
Men stormen er ikke slut endnu. Fredag ramte endnu et stort angreb flere hundrede firmaer og organisationer i hele verden, herunder den svenske del af Coop-kæden, og bagmændene har krævet en løsesum på 70 millioner dollars, knap 440 millioner danske kroner.
Det er – som vi også talte om i Techliv podcasten 18. juni – ved at være næsten hverdagsligt at høre om nye ransomware-angreb, på samme måde som vi forlængst er blevet immune overfor datalæk- og hackerhistorier.
Ikke desto mindre er det jo stadig frygteligt for dem, der bliver ramt, og derfor naturligvis vigtigt at sætte fokus på problemet.
Det er gruppen REvil, som angiveligt har russiske rødder, der har taget ansvar for dette nyeste angreb, som skete gennem firmaet Kesaya.
Kesaya laver et stykke software til server-administration, som hedder VSA, og som blev brugt som distribution af selve ransomwaren.
De kriminelle fik anbragt en manipuleret opdatering til VSA på Kesayas distributions-servere, og da den opdatering spredte sig til Kesayas kunder, fik hackergruppen dermed adgang til at låse virksomhedernes computere. Det er også det man kalder et supply-chain angreb.
Wired har skrevet i lidt flere detaljer om hvordan angrebet forløb, og peger blandt andet på den uheldige timing, at Kesaya allerede var opmærksom på den fejl i deres software, som lod REvil udnytte VSA til deres angreb, men ikke nåede at lappe sårbarheden.
Svenske Coop er som nævnt et af de ramte firmaer, og i skrivende stund er mange af kædens butikker fortsat lukket, fordi angrebet har ramt kassesystemet.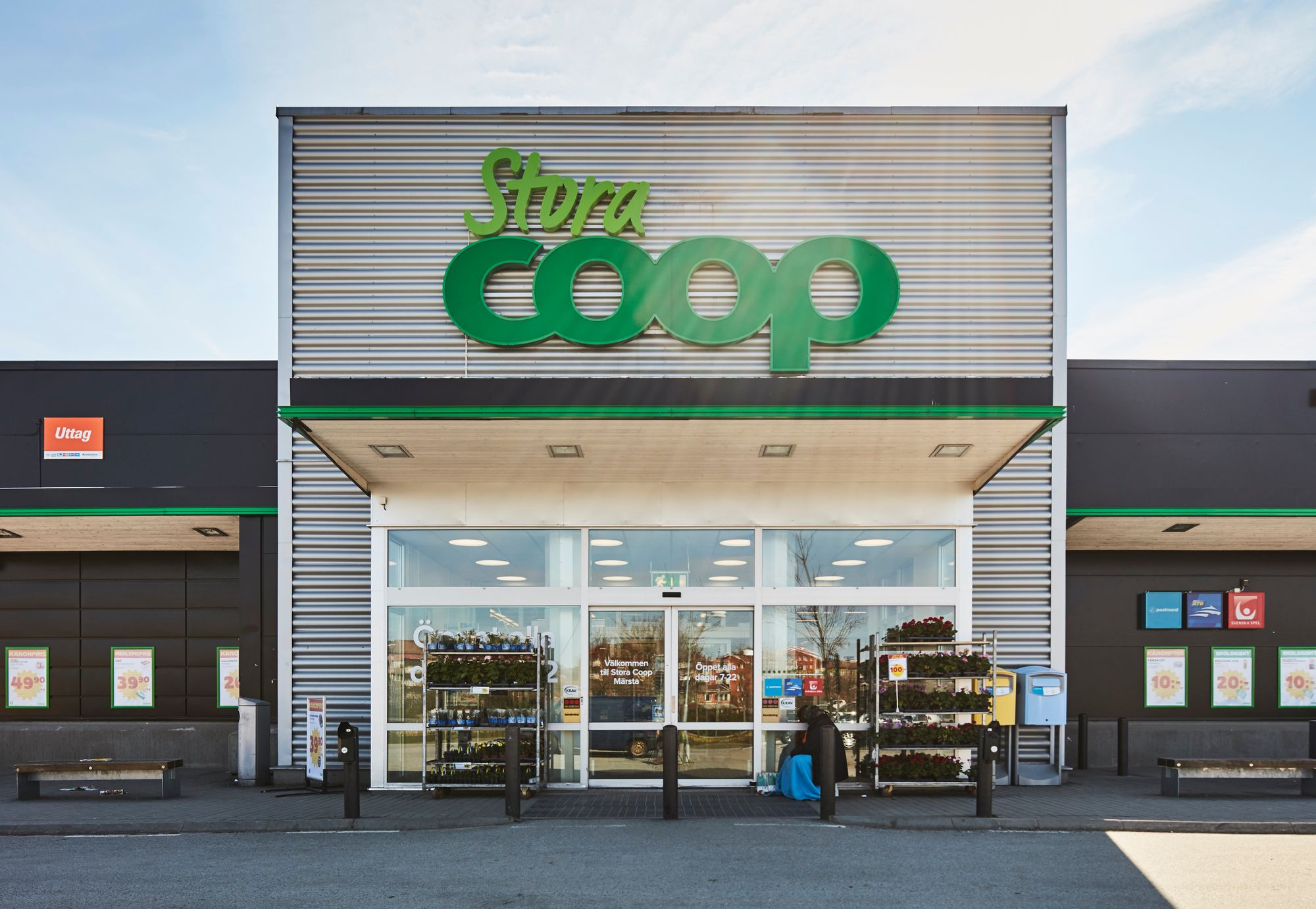 SVT skriver at man arbejder på at opdatere kasseapparaterne, og man har åbnet en række butikker som kan tilbyde kunderne at betale med Coop-appen i stedet. Der er ingen prognose for hvornår alle butikkerne forventes åbnede igen.
Kesaya siger til CNN, at angrebet ifølge deres vurdering har berørt "under 1500 firmaer" – hvilket dog alligevel er en del. Center for Cybersikkerhed siger dog, at man ikke har kendskab til danske virksomheder, der er ramt.
Kesayas direktør, Fred Voccola, forsøgte også til CNN at nedtone alvorligheden af angrebet ved at påpege, at i modsætning til tidligere angreb mod olieledninger og sygehuse, så laver Kesayas VSA-kunder ikke kritisk infrastruktur.
Men mon ikke de berørte firmaer alligevel føler sig temmelig ramt?
Voccola vil heller ikke kommentere på spørgsmålet om hvorvidt man vil betale løsesummen, eller om man vil forsøge at forhandle med ransomware-gruppen.
---

1. Jassy afløser Bezos i toppen af kolossen Amazon
Fra denne uge hedder Amazons direktør for første gang i firmaets 27 årige historie ikke længere Jeff Bezos, men Andy Jassy. Og selvom Bezos fortsætter som bestyrelsesformand i firmaet, så er det altså nu Jassy der skal stå for techgigantens daglige drift.
Imens vil Jeff så fokusere på sine dyre hobbyer, som fx her i slutningen af juli at besøge rummet sammen med sin bror, en ukendt betalende gæst, og så den 82 år gamle, kvindelige næsten-astronaut Wally Funk (der muligvis har det sejeste astronaut-navn nogensinde).
Jassy er dog ingen opkomling. Han har været i Amazon siden 1997, og har ledet firmaets ekstremt succesfulde cloudforretning, Amazon Web Services, AWS.
AWS sidder på omkring en tredjedel af det globale cloud-marked, og er lige så stor som de to nærmeste konkurrenter, Microsoft og Google, tilsammen.
Andy Jassy har altså et rimelig godt udgangspunkt for sin nye rolle som direktøren for det hele.
På en noget mere alvorlig note, så har Amazon dog også mildest talt udfordringer. På trods af en kæmpestor Corona-drevet vækst, slås firmaet også med en lang række problemer.
De begynder helt nede på gulvet i de gigantiske distributionscentre, hvor de ansatte slider og slæber under barske forhold, og fortsætter hele vejen op til de øverste myndigheder i både USA og EU.
Nu har Andy Jessy så de traditionelle 100 dage til lige at lande og finde sig selv i den nye rolle, og så vil efteråret vise hvordan han efter succesen med AWS vil klare at tackle alle Amazons udfordringer.
---

2. Kinesiske myndigheder angriber taxatjenesten Didi
Didi Chuxing er Kinas største taxatjeneste, med over 370 millioner aktive brugere, og firmaet er netop gået på børsen i New York til en værdi på cirka 75 milliarder dollars.
Men størrelsen er ikke nok til at holde de kinesiske myndigheder fra døren – faktisk lige omvendt. Ligesom der er åben jagtsæson på techgiganter i USA og EU, har man også i Kina sat fokus på hvordan de kæmpestore teknologivirksomheder bruger og misbruger deres position.
Tidligere har ehandelskolossen Alibaba måtte tage imod en bøde på 2.8 milliarder dollars, og der arbejdes på at lave nye antitrust-love, der skal begrænse giganternes magt.
Og nu er Didi altså for alvor kommet i søgelyset. Myndighederne anklager Didi for at samle og bruge persondata om kunderne, og har nu forbudt app-butikkerne at have Didis app på hylderne, også med henvisning til 'cybersikkerheden'.
Det kommer efter myndighederne allerede i sidste uge blokerede for at Didi kunne registrere nye brugere. Det fik kursen til at tage et alvorligt dyk – og selvom den kom sig henover weekenden, så blev myndighedernes nye forbud ikke modtaget med milde øjne af børserne, og kursen er her tirsdag faldet igen.
Der spekuleres på om der – udover bekymring over sikkerhed og persondata – er mere grundlæggende politiske årsager til myndighedernes aktuelle kampagne, og om det basalt set handler om hvem der har magten i landet.
---

3. Apptracking-forbud flytter annoncekroner fra iPhone til Android
Da Apple i foråret introducerede det såkaldte App Tracking Transparency (ATT) førte det blandt andet til en større kampagne fra Facebook, som anklagede Apple for at ødelægge forretningsgrundlaget for alle de små firmaer, der har baseret deres forretning på reklameindtægter fra annoncer.
Det er nok for tidligt at vurdere de længerevarende effekter af ATT, der blev rullet ud med iOS 14.5 i slutningen af april (også hvad angår Facebook selv), men ifølge Wall Street Journal har det ikke desto mindre haft en målbar effekt på annoncemarkedet.
Det vurderes at kun omkring 4% af iPhone-brugerne i USA har givet app-udviklerne lov til at tracke deres adfærd på telefonen, og det betyder at man kan indsamle langt færre data om brugerne – hvilket igen betyder at man får sværere ved at sælge annoncer der er målrettet mod specifikke brugertyper.
WSJ skriver, at det har fået prisen på annoncer i iOS til at falde, mens prisen på Android-annoncer er stigende.
BONUS: Om mere personaliserede web- og mobilannoncer så overhovedet virker er en anden diskussion, som man fx kan læse om i Tim Hwangs bog om "reklamebomben i Internettets hjerte".
---

4. Open source-lydprogram anklages for at være spyware
Open source-appen Audacity har i mange år været et af de mest populære programmer til lydredigering, blandt andet fordi den kan bruges på både Windows, Mac og Linux.
Det er også en app jeg selv har brugt mange gange i en snæver vending, selvom interfacet mildest talt er bedaget.
Audacity blev udgivet som open source i maj 2000 og er downloadet mange millioner gange siden.
Men aktuelt er der røre i andedammen, efter at firmaet Muse Group i april købte Audacity, og blandt andet krævede at udviklere som bidrog til app-koden skulle underskrive en ny aftale, hvis de fortsat ville arbejde på Audacity. Det skriver Techradar.
Balladen nåede kogepunktet, da Muse så i denne måned opdaterede appens privatlivs-regler.
Ifølge opdateringen vil Audacity nu samle data om blandt andet  brugernes styresystem og lokation, og andre data som kan være nødvendige hvis politiet eller andre myndigheder henvender sig – selvom det er uklart hvad det dækker over.
Situationen kan føre til en såkaldt 'fork', hvor en gruppe udviklere tager open source-koden og laver en ny version, og så kan udgive den uden de privatlivslicenser fra Muse, som i hvert fald falder nogen for brystet.
---

LINKS TIL LÆSEHESTE
You have 20 seconds to comply. Der er blevet solgt adskillige forskellige vagt-robotter, som skal hjælpe politiet i amerikanske byer – men hvor meget har de egentlig hjulpet?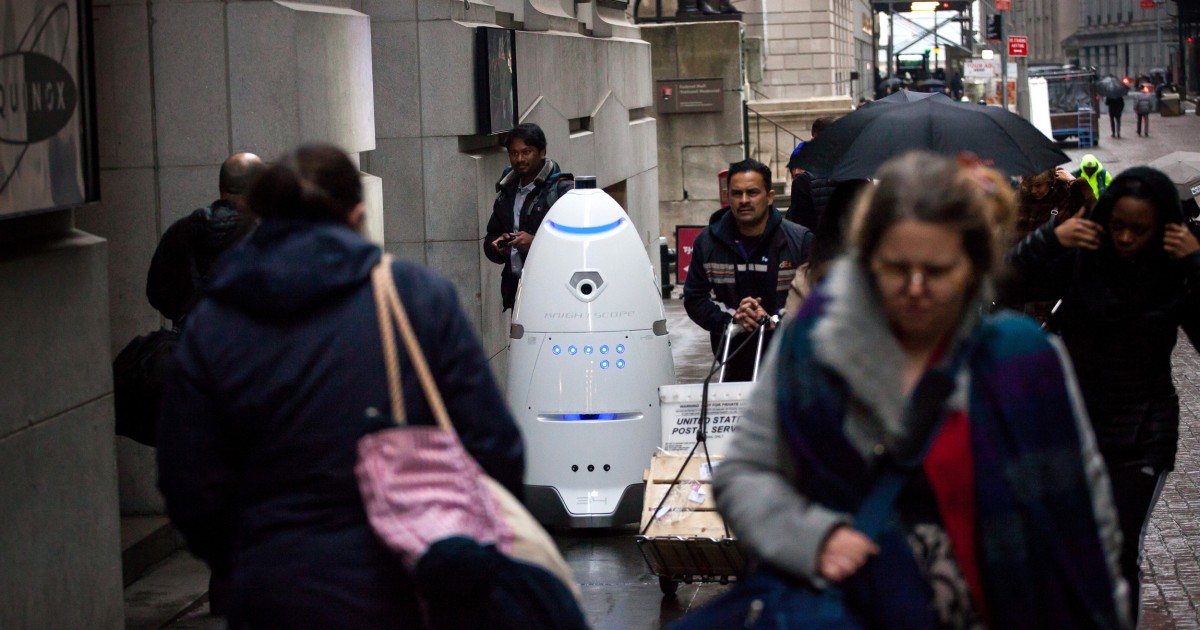 ---
Inga kontanter här, tack. Sverige bliver (måske) første europæiske land, der satser på udvikling af en national, digital valuta.
---
Smukke hensigter, ikke altid gode resultater. Kort, men fin, historisk gennemgang af de sidste ti år med 'hacktivisme'.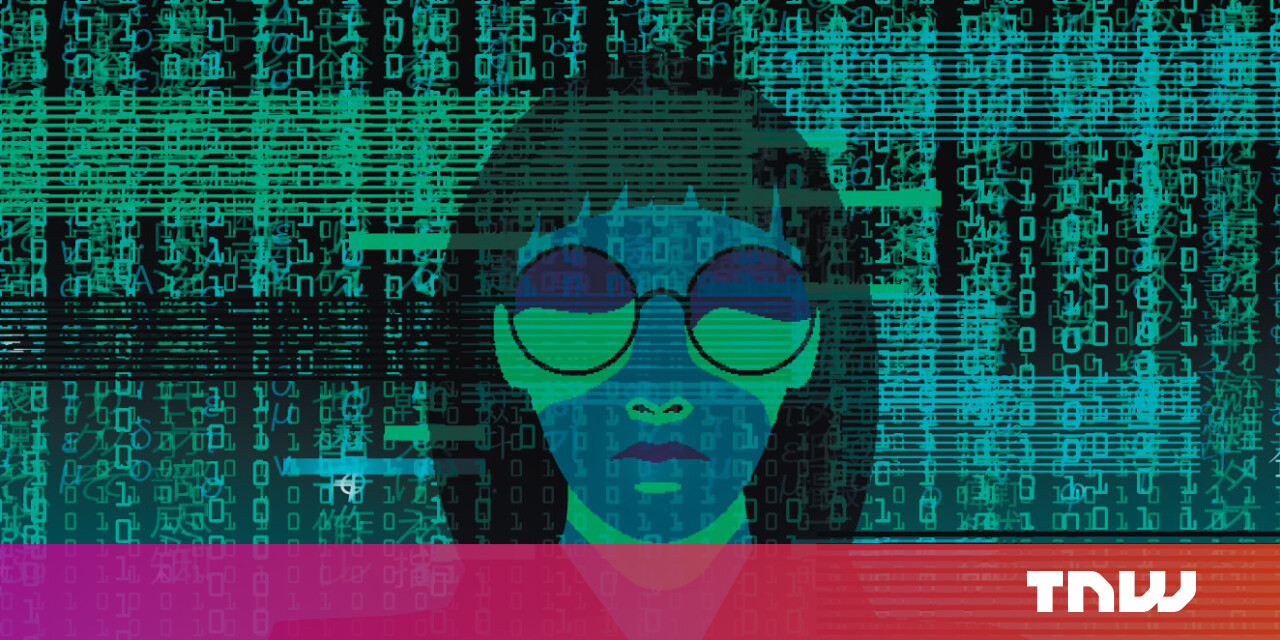 ---
Maskin-kontrol. Chipmanglen og politiske magtkampe giver anledning til global tovtrækning om hvem der har de rigtige maskiner til produktionen.
---
Lad dine data gøre godt. Mozilla har udviklet værktøjet Rally, som lader Firefox-brugerne dele deres data med fx Covid-19-forskere (foreløbig dog kun i USA).
---