Trump vil starte et socialt medie — og YouTube vil være en handelsplatform
Donald Trump vil starte sit eget sociale medie 🙄 — og YouTube tester muligheden for at sælge produkter, som indgår i platformens videoer 🏪
---

1. Microsoft lurer på køb af community-platformen Discord for 10 milliarder dollar
Microsoft er angiveligt (endnu engang) parate med den store tegnebog for at udvide deres portefølje af tjenester.
Bloomberg rapporterer, at Redmond-firmaet er i forhandlinger med community-platformen Discord om et køb. Pris: 10 milliarder dollars.
Discord gør det let at lave et netcommunity, hvor man både kan kommunikere i kanaler og videochatte, og det bliver blandt andet flittigt brugt af gamere.
Og det er netop muligheden for potentielt at kunne inkludere Discord i Microsofts Xbox-platform — nærmere bestemt deres Game Pass service — som analytikere ser som en af de væsentligst grunde til Microsofts interesse.
Discord har over 100 millioner månedligt aktive brugere, og er blandt andet også blevet brugt under pandemien til fx at organisere studiegrupper eller i det hele taget til bare at socialisere virtuelt indenfor forskellige interesse-fællesskaber.
Både Amazon og Epic Games har ifølge tidligere rapporter også været interesserede i Discord, men alt tyder altså på at Microsoft løber med platformen.
Ifølge mediet Venturebeats kilder er Discord meget tæt på de afgørende forhandlinger, og skulle allerede have underskrevet en aftale, der giver bejleren eksklusiv ret til at forhandle med Discord om et køb. Og det er altså angiveligt Microsoft.
Der er dog stadig mulighed for, at Discord slet ikke bliver solgt, men at firmaet i stedet vælger at gå efter en børsintroduktion.
---

2. Trump vil starte sit eget sociale medie
Den forhenværende amerikanske præsident Donald Trump er som bekendt (foreløbig) blokeret fra alle væsentlige sociale medier.
Men ex-præsidenten har nu fundet på en helt ny plan, der igen skal give ham en platform at tale fra. Han vil starte sit eget sociale medie.
Det fortæller Jason Miller, som er en af Trumps loyale rådgivere (til Fox News selvfølgelig).
Miller siger, at det sociale medie vil se dagens lys i løbet af to-tre måneder, og han forventer at et tocifret milliontal brugere vil flokkes til Trumps platform.
Det overoptimistiske mål er, at platformen fuldstændig vil "redefine the game".
Det er dog ikke alle, der tror på, at Trumps platform vil blive en succes. Blandt de mere skeptiske er journalist og tech-kommentator Kara Swisher.
I et interview med TV-stationen CNBC levner hun ikke Trump mange chancer for at skabe en platform, der bare tilnærmelsesvis kan måle sig med de platforme, den tidligere præsident ellers har brugt med stor succes.
Swisher mener ikke han har en chance for at "bringe den magi tilbage, han havde på Twitter," men hun ønsker – med tydelig ironi i stemmen – Trump held og lykke med sit fortagende.
Hun nævner desuden, at Trump nok vil få et fornyet syn på Section 230, som er den lov, der blandt andet friholder sociale medier fra ansvar for, hvad der bliver publiceret på deres platforme — og som Trump har været voldsomt efter, da han var præsident.
---

3. Facebook har fjernet 1,3 milliarder(!) falske konti på tre måneder
Selvom det altså (stadig) er forholdsvis ansvarsfrit at drive et socialt medie, så forsøger de største af slagsen dog at holde bare nogenlunde styr på løjerne.
Således oplyser Facebook, at de i de sidste tre måneder af 2020 lukkede 1,3 milliarder falske konti.
I tillæg siger Facebook, at de foreløbigt har slettet mere end 12 millioner stykker indhold med misinformation om Covid-19.
I sidste uge oplyste Google, at de i 2020 fjernede eller blokerede mere end 3 milliarder annoncer, der enten er vildledende eller "skadelige" eller på anden vis havde karakter af spam eller phishing.
Oplysningerne fra de to firmaer kommer få dage inden de torsdag skal stå skoleret overfor den amerikanske kongres i en høring om misinformation på deres platforme.
---
4. YouTube tester automatisk genkendelse af produkter i videoer
Der er nærmest ingen grænser for, hvad man kan forsøge at bruge algoritmer til. Og udviklingen af computernes evne til at genkende mønstre og objekter kører for fuld damp.
Netop nu tester YouTube genkendelse af produkter i videoer på deres platform, som de så vil bruge til at vise brugerne flere videoer med de samme produkter i. Eller måske endda ligefrem konvertere produkterne til købe-links som man kan trykke på, for at blive sendt direkte videre til en butik.
- Vi eksperimenterer med en ny feature, der viser en liste over produkter, der er identificeret i videoer, samt relaterede produkter (…). Målet er at hjælpe folk med at udforske flere videoer og information om disse produkter på YouTube, skriver YouTube på sin blog.
Forsøget sker blot to måneder efter den Google-ejede platform påbegyndte deres seneste shopping-forsøg. Her var YouTube dog mere direkte i spyttet:
- Vi tester en ny måde, hvorpå folk let kan opdage og købe produkter, der vises i YouTube-videoer. I dette forsøg kan YouTube-creators tilføje bestemte produkter til deres videoer. Seerne kan derefter se en liste over fremhævede produkter ved at klikke på indkøbspose-ikonet i nederste venstre hjørne af videoen.
Forsøgene løber i første omgang i USA, men det vil næppe overraske mange, hvis YouTube snart går Instagram i bedene og gør video-platformen til en mere regulær handelsplads.
---

5. Facebook afvist af amerikansk højesteret: Sag om tracking af brugere, der er logget ud, skal fortsætte
Hvor langt må man gå, når man indsamler data?
Det skal en domstol vurdere i en sag, hvor Facebook er anklaget for at overtræde det såkaldte Wiretap Act (meget direkte oversat: aflytnings-lovgivningen).
Facebook forsøgte ellers at få den amerikanske højesteret til at stoppe søgsmålet mod dem, men uden held.
Derfor vil retssagen, hvor fire personer har sagsøgt Facebook for op mod 15 milliarder dollars, få lov til at gå sin gang.
Sagen drejer sig om, at Facebook i perioden mellem april 2010 og september 2011 indsamlede oplysninger om alle de hjemmesider, som brugerne besøgte — vel at mærke også når de var logget ud af Facebook.
Dataindsamlingen skete ved hjælp fra koden bag de klassiske del- eller like-knapper, som findes på så godt som alle hjemmesider.
Problemet var bare, at Facebook på daværende tidspunkt oplyste at de kun trackede brugere, der var logget ind, hvilket altså ikke var korrekt.
Men om dét er strafbart ifølge Wiretap Act, er altså op til domstolen at vurdere.
Facebook indsamler i øvrigt stadig oplysninger om dig på sider, hvor deres dele- og like-knapper er synlige — også når du er logget ud.
Ligeledes indsamler de dine data på de mange, mange hjemmesider, hvor den såkaldte Facebook-pixel er installeret — et lille stykke kode som bruges til at tracke, om folk klikker på de annoncer, folkene bag siden indrykker på Facebook.
Dataindsamlingen gælder også, hvis du bruger din Facebook-konto til at logge ind på en hjemmeside eller i en app.
---
6. Ny koalition: Forbyd reklamer baseret på overvågning
Netop den ovennævnte form for overvågning for at kunne målrette reklamer, bliver mere og mere udfordret.
Senest har en ny modstands-koalition bestående af 38 organisationer set dagens lys.
Kolationen, der har fået det passende navn Ban Surveillance Advertising, kræver slet og ret er forbud mod reklamer baseret på den voldsomme dataindsamling om, hvad vi foretager os på nettet.
Ban Surveillance Advertising argumenterer for, at den udførlige sporing og profilering af os er med til at ødelægge sammenhængskraften i samfundet.
Ganske enkelt fordi den konstante jagt på at engagere brugerne — der dermed ser flere annoncer — også er det, der får Facebook og Googles algoritmer til at sprede kontroversielt indhold:
- De store techplatforme forstærker had, ulovlige aktiviteter og konspirationer - og giver brugerne mere og mere ekstremt indhold - fordi det er det, der genererer mest engagement og profit, skriver koalitionen i stiftelses-brevet, hvor de bestemt ikke lægger fingre imellem:
- Ekkokamre, radikalisering og virale løgne er funktioner på disse platforme, ikke fejl.
Blandt stifterne er flere menneskerets- og privatlivsorganisationer og blandt andet også folkene bag dokumentarfilmen The Social Dilemma (som i øvrigt bestemt er værd at se).
---

LINKS TIL LÆSEHESTE
Millionbeløb med to decimaler: Jack Dorseys første tweet solgt som NFT
John Cleese vil også lege med: Sætter tegning til salg for 69 millioner dollars 😂
---
Foldbar eller dobbelt-foldbar? Samsung arbejder på en telefon med en skærm der kan foldes to gange
---
Apples HomePod Mini har en "hemmelig" sensor, der ikke er aktiveret: Kan måle temperatur og luftfugtighed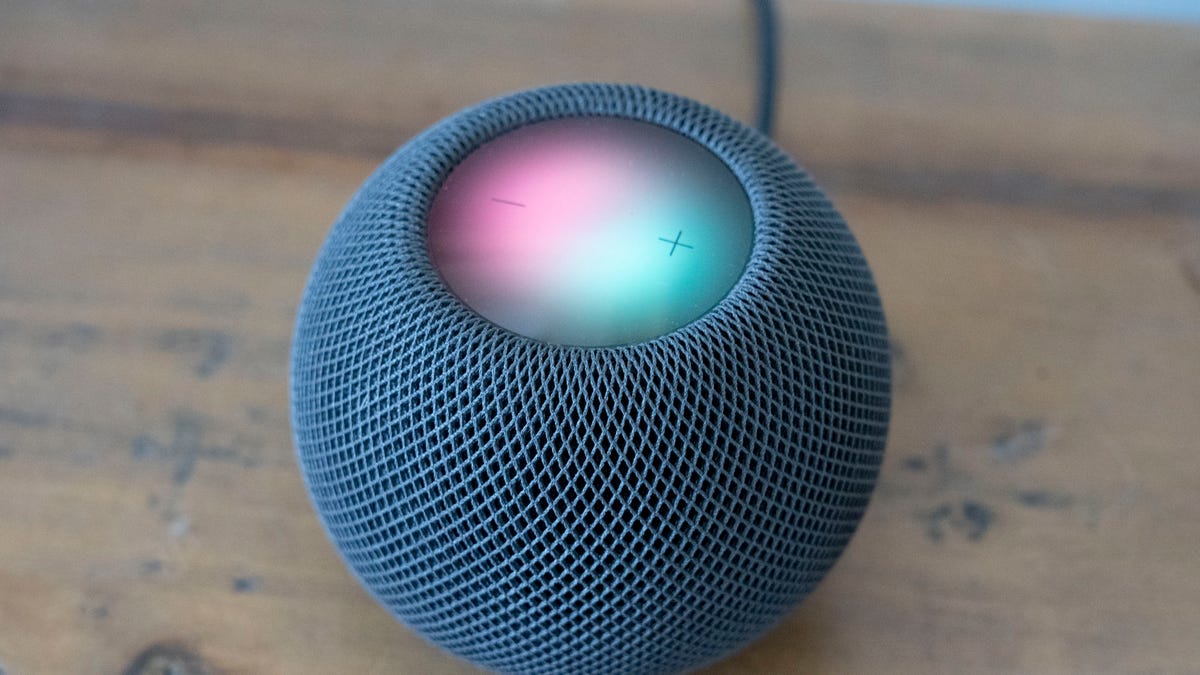 ---
USA giver grønt lys til første AI-device, der kan screene for skjulte tegn på Corona-virus: Men det er ikke tænkt til at erstatte almindelige test
---
Analytiker: Mindst seks måneder før computerchip-produktionen kan følge med efterspørgslen
---
Sikkerhedsforskere mener Trump-paranoia var ubegrundet: TikTok udgør ikke nogen fare for den nationale sikkerhed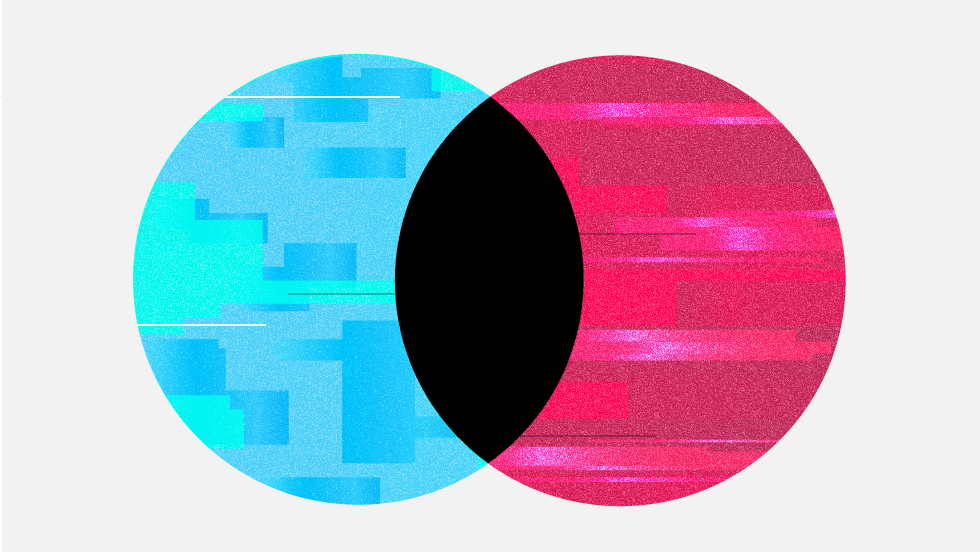 ---