VR-møder, wearables, ligeløn og ansigtsgenkendelse
Vi skyder ugen i gang med en kort rundfart i techland.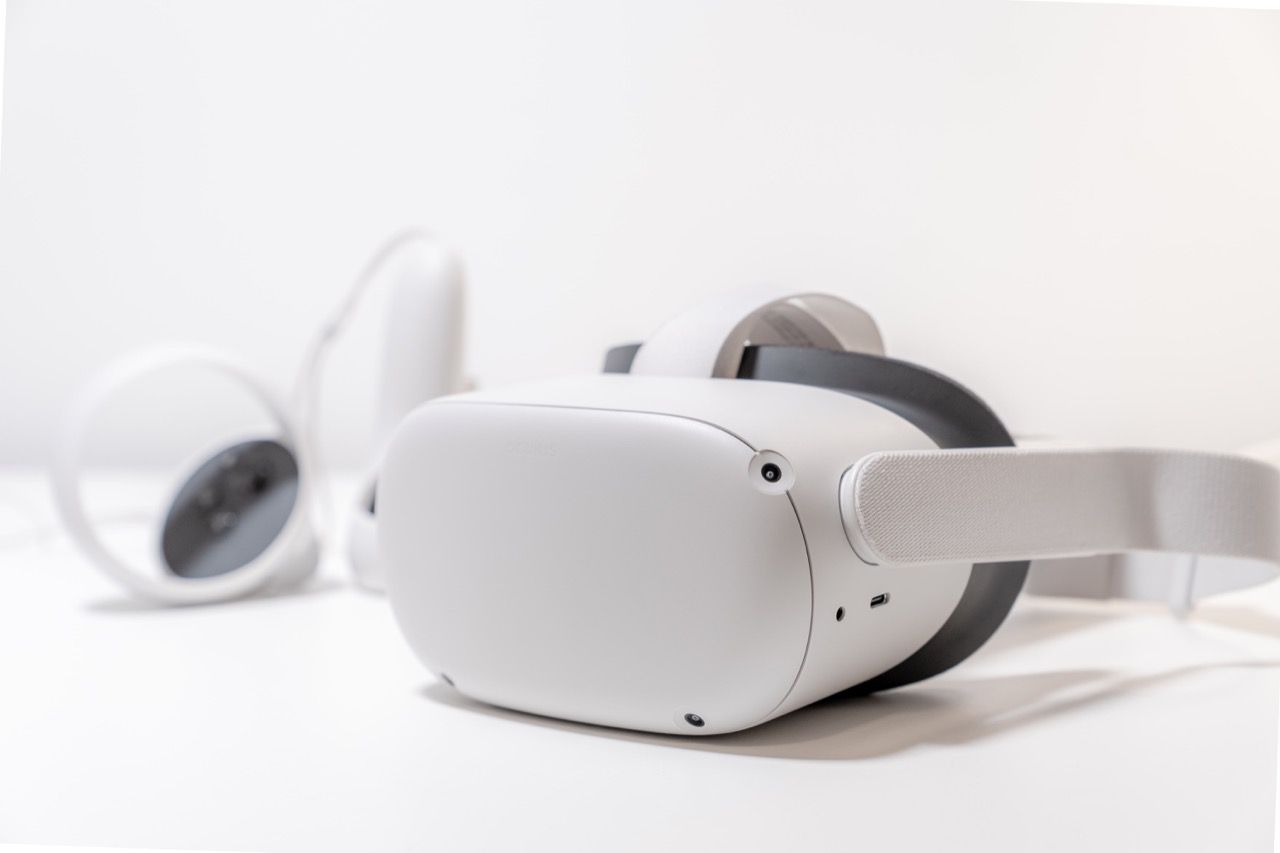 ---

1. Ansigtsgenkendelsesfirmaet Clearview på anklagebænken i fem europæiske lande
Fire privatlivsorganisationer har bedt datatilsynet i fem europæiske lande om at sætte en endegyldig stopper for det kontroversielle ansigtsgenkendelses-firma Clearview AI.
Organisationerne mener, at Clearviews indsamling af billeder, som i væsentlig grad bliver scrapet fra internettet og i særdeleshed sociale medier, strider mod GDPR-lovgivningen.
- At udtrække vores unikke ansigtstræk eller endda dele dem med politiet og andre virksomheder går langt ud over, hvad vi nogensinde kunne forvente som onlinebrugere, lyder det i en fælles udtalelse fra de fire organisationer.
Clearview bryster sig af, at de har flere end 3 milliarder billeder i deres database.
I klagen fremhæves der fem punkter fra GDPR-lovgivningen, som Clearview angiveligt overtræder.
Det drejer sig overordnet om, at de bruger biometriske data, som anses for at være særligt sensitive data.
Desuden argumenterer privatlivs-grupperne for, at Clearview ikke har indhentet brugernes tilladelse til at processere deres data, og at data som er scrapet fra sociale medier ikke kan anses som offentlige data, som alle har lov til at behandle som de vil.
De fem datatilsyn i henholdsvis Frankrig, Østrig, Italien, Storbritannien og Grækenland har nu tre måneder til at respondere.
Ambitionen med den fælles klage er i særdeleshed at tvinge landene til at adoptere en samlet europæisk løsning vedrørende Clearviews brug af ansigtsgenkendelse.
---
2. Mashable har testet VR-møder i flere måneder: Slet ikke klar til mainstream
For næsten præcis ét år siden sendte vi et nyhedsbrev ud med titlen: Den virtuelle grund til at Facebook går all-in på hjemmearbejde.
Her omtale vi blandt andet platformen Spatial.io (der kører på det Facebook-producerede VR-headset Oculus Quest 2), som vi beskrev således:
…folk i møderne optræder som holografiske avatar-udgaver af sig selv. Her kan de samarbejde i 3D, se på og gå rundt om de samme objekter, og have et fælles levende "whiteboard" kørende, hvor man kan fastgøre og rokere objekter billeder, præsentationer, osv.
Venture Beat-journalisten Jeremy Horowitz havde ved den lejlighed netop prøvet Spatial.io — en oplevelse han beskrev som "en oprigtig følelse af netop at have oplevet fremtiden for fjernarbejde og virtuelle møder", og som gjorde ham "mundlam".
Men hvor Horowitz blot havde testet Spatial.io kortvarigt, så har Mashable i weekenden publiceret en video, hvor de beskriver deres oplevelse med Spatial.io efter at tre af mediets medarbejdere i en periode på over flere måneder har holdt mange og lange møder via den virtuelle platform.
Overskriften "We worked in a VR office for a few months and didn't totally hate it" giver en lidt anden indsigt i, hvad det vil sige for alvor at bruge VR-møder i det daglige.
Blandt andet beskriver de det "som en proces" bare det at træde ind i et VR-rum, sammenlignet med at deltage i et almindeligt videomøde. Det er ikke bare så ligetil at iføre sig briller, controllere og i det helt taget at hoppe ind i det pågældende rum.
Desuden er det ifølge Mashable-folkene en klar udfordring, at brillerne er så store og tunge, hvilket blandt andet kan resultere i træthed og røde mærker rundt om øjnene.
De beskriver det også som en ubehagelig følelse, at man er så lukket inde bag brillerne, at man ikke kan se eller fornemme, hvad der foregår i det fysiske rum, de sidder i.
På den positive side, så fremhæver Mashable-medarbejderne den kontakt det skaber, når man kan dreje sig mod, den der snakker, og kigge på personen.
Desuden behøver man ikke at være "camera ready" i VR, fordi ens avatar altid har været i bad, sat håret og eventuelt har makeup på.
Men konklusionen er ret klar: Der er behov for et par briller, der minder meget mere om almindelige briller. Desuden skal man også samtidig med VR-mødet kunne orientere sig i den fysiske verden, førend det for alvor giver mening at arbejde sammen virtuelt.
Med andre ord er det, de søger, Mixed Reality (eller Augmented Reality) og ikke VR.
Den slags blandede fysiske og digitale verdener er her som bekendt ikke rigtig endnu, så fremtiden for virtuelle møder lader altså vente lidt på sig.
Hvis du har tid, så se endelig videoen 👆, for den giver et ret godt indblik i, hvordan tidens (nok) bedste VR-møde løsning ser ud.
---
Bonus-link til dansk undersøgelse:
Derfor går det galt, når du bruger Virtual Reality
---

3. Fire tidligere Google-ansatte får medhold: Kan køre sag om ulige løn på vegne af 10.800 kvinder
Fire tidligere Google-ansatte har fået rettens ord for, at et sagsanlæg mod deres tidligere arbejdsgiver om manglende ligeløn kan ophøjes til et gruppesøgsmål.
Med andre ord har sagen fået såkaldt class-action status, hvilket vil sige, at den kan føres på vegne af 10.800 kvinder med håb om en samlet erstatning på 600 millioner dollars.
Dommeren i sagen mente altså, at det er gode beviser for, at Google rent faktisk har betalt kvinder mindre i løn, end mænd med samme job, ansvar og på samme fysiske arbejdssted.
Ifølge de fire sagsøgere har kvinder i gennemsnit fået næsten 17.000 dollar lavere løn end mænd med samme job. Og det er altså ulovligt ifølge Californisk lovgivning.
Google afviser, at sagen har noget på sig. Firmaet siger i en udtalelse, at de gennem de sidste otte år har lavet indgående analyser for at sikre, at de betaler lige løn for lige arbejde.
Selve retssagen på vegne af de godt 11.000 kvinder vil formentlig først starte i 2022.
---

4. Apple sidder solidt på wearables-markedet — men mindre producenter vokser mest
29 procent af alle wearable-enheder solgt i årets første kvartal havde et æble-logo på siden.
Mere præcist har Apple på årets første tre måneder solgt 30 millioner smart-ure, AirPods, samt trådløse øretelefoner fra Apple-ejede Beats.
Det viser nye tal fra analysefirmaet IDC.
Samsung er nummer to med en markedsandel på 11 procent, efterfulgt af de kinesiske producenter Xiaomi og Huawei med henholdsvis 10 og 8 procent.
På femtepladsen kommer det indiske firma BoAt(?), som altså nu sælger flere wearables end Google-ejede FitBit.
Og det er altså særligt de mindre producenter, der vokser. BoAt har solgt hele 326 procent flere wearables i årets tre første måneder sammenlignet med 2020.
Kategorien "andre producenter" som udgør 41 procent af markedet, solgte 55 procent flere enheder end samme kvartal sidste år.
Samlet set blev der i første kvartal solgt næsten 104 millioner wearables, som altså både inkluderer ure, fitnesstrackere og trådløse in-ears. Det er en stigning på over 34 procent sammenlignet med året før.
Isolerer man salget af wearables til smart-ure alene, så viser tal fra et andet analyse-firma, Counterpoint, at Apple sidder på 33,5 procent af alle solgte enheder.
Der er rigtig langt ned til nummer to og tre – Huawei med 8,4 procent og Samsung med 8 procent.
Google-ejede FitBit er på femtepladsen med blot 4,2 procent af markedet.
Det er altså ikke svært at forstå, hvorfor Google netop er gået sammen med Samsung om at levere et fælles styresystem til ordnbåde Samsungs og FitBits-ure; et styresystem, der fremover kommer til at hedde Wear.
---
Bonus link:
Seks af historiens største wearable-flop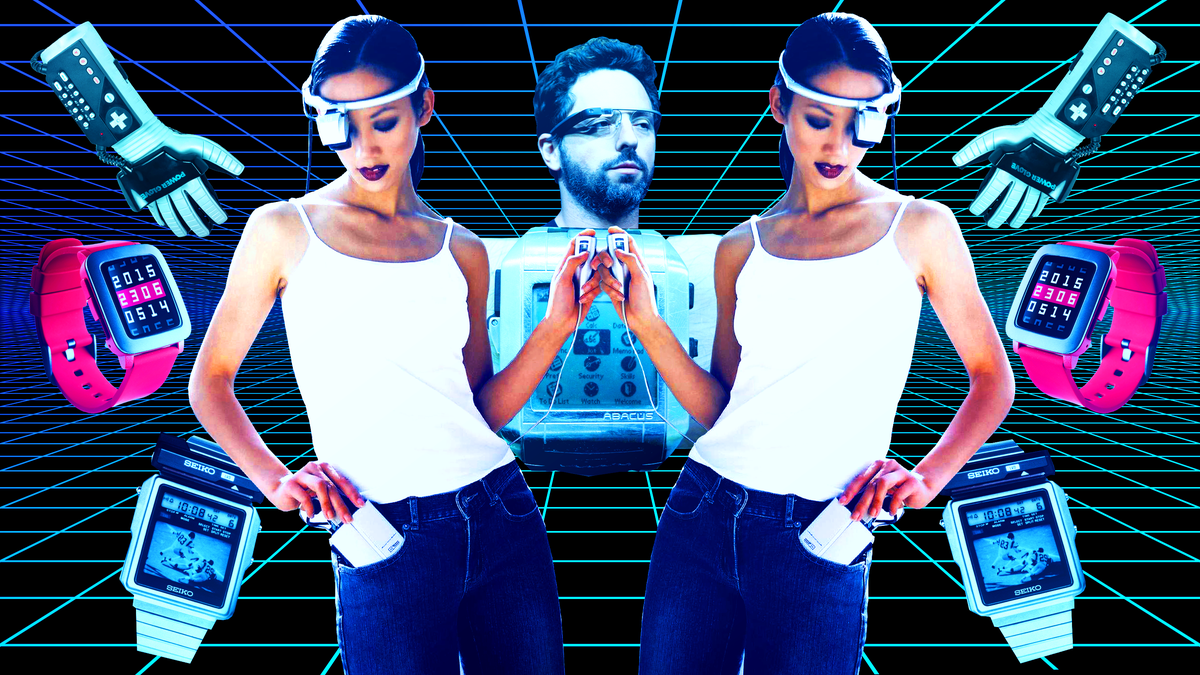 ---

LINKS TIL LÆSEHESTE
Twitter bekræfter abonnements-model er på vej
---
Qualcomms nye chip giver hastigheds-boost til billige computere
---
Apples podcast-abonnementer er forsinkede
---
TikTok får EU på nakken: Anklaget for at tillade skjulte reklamer til børn
---
Gamere kan ikke få fat i grafikkort: Bitcoin-minere har købt dem
---
Britisk politi troede de stormede en cannabis-farm: I stedet fandt de en bitcoin-miner, der stjal elektricitet fra strømnettet
---
Sådan spotter du Starlink internet-satellitter
---
Vov-vov eller vræææl: Alexa kan nu respondere på lyde i dit hjem
---
NASA frigiver billeder af skyerne på Mars
---