Webtracking uden overvågning: Ukendt netkæmpe udfordrer Google
Vi ser i dag på Cloudflare Web Analytics, der vil være en privatlivsfokuseret udfordrer til Google Analytics. I de korte nyheder skal vi blandt andet høre om Amazons nye hånd-betaling, og så er der læselinks om alt fra kvantecomputere til Facebooks Oversight Board til sidst.

Shots fired! Cloudflare lancerer konkurrent til Google Analytics
Som de fleste nok ved, bliver vores surf-adfærd tracket, logget og gemt af dusinvis af mere eller mindre respektable firmaer.
Det sker på tværs af nettet, men jo også på de enkelte websites, hvor folkene bag er naturligt interesserede i, hvordan de besøgende bruger sitet; hvilke sider de ser, hvilke links de klikker på, hvor lang tid de læser eller ser video, og så videre.
Et af de vigtigste og mest udbredte værktøjer til at tracke de besøgende på éns hjemmeside, er Google Analytics.
Google Analytics er gratis at bruge, til gengæld giver det så også Google adgang til at bruge data fra værktøjet til firmaets eget annoncenetværk.
Det har i denne uge fået firmaet Cloudflare til at lancere Cloudflare Web Analytics, et nyt, privatlivsfokuseret analyseværktøj der skal tage kampen op med Googles løsning.
Cloudflares analyser vil ifølge firmaet selv ikke bruge data der kan tracke de besøgendes adfærd over tid, og vil ikke lave såkaldte "fingeraftryk" med IP-adresser og andre informationer fra brugerne.
Cloudflare Web Analytics er allerede nu gratis tilgængeligt for firmaets eksisterende kunder, men vil blive gratis at bruge for alle i løbet af de kommende måneder, skriver Cloudflare.
Hvem er Cloudflare?
Cloudflare er næppe et navn, der ringer klokker hos alle, men er ikke desto mindre en af nettets sværvægtere. Firmaet har siden 2010 leveret infrastruktur til det globale netværk, blandt andet med store centre som kan bruges til at streame lyd og video lokalt, så fx en Netflix-video ikke skal hele vejen fra USA til Danmark, hver gang vi skal se film.
Derudover har Cloudflare markeret sig ved at hjælpe mere eller mindre kontroversielle grupper og organisationer med sikkerhedsværktøjer, og ved at afvise at hjælpe myndigheder med at monitorere deres kunders datatrafik.
Det var indrømmet nyt for mig at Cloudflare åbenbart hvert år fejrer deres egen fødselsdag ved at lancere nye tjenester eller værktøjer, men det er da en god tradition!
Forrige år åbnede de fx DNS-tjenesten 1.1.1.1, og tidligere har firmaet givet gratis beskyttelse og hjælp til kunder, der har været ramt af såkaldte Denial-of-Service-angreb, hvor websites bliver lagt ned af massive mængder af trafik fra "falske brugere".
Kan man stole på Cloudflare Web Analytics?
Jeg skal helt åbent sige, at jeg ikke kan vurdere i hvor høj grad Cloudflares nye analyseværktøj rent faktisk beskytter brugerne, sammenlignet med Google Analytics eller andre værktøjer.
Det er afgjort også noget, som vil blive kigget efter i sømmene, efterhånden som sikkerhedseksperter og privatlivsforkæmpere får adgang til værktøjet.
Når det er sagt, så håber jeg virkelig, at de har rent mel i posen, og at den tekniske løsning holder.
For selvom der allerede findes alternative værktøjer til Google Analytics, så er det vigtigt at en netkæmpe som Cloudflare nu også melder sig ind i kampen, med sine massive ressourcer.
Vi har nemlig helt sikkert behov for produkter og tjenester, der konkurrerer med eksisterende løsninger på privatliv og overvågningsbeskyttelse som afgørende parametre.
---

1. (Be-)tal med hånden!
Amazon smider virkelig om sig med nye dimser, tjenester og løsninger for tiden. Seneste bud på fremtids-teknologi er Amazon One, en håndscanner der kan bruges i stedet for et kreditkort, når man skal betale for sine indkøb i supermarkedet.
Og nej, det er ikke nødvendigt at lægge sin hånd på scanneren. Heldigvis skal man i disse Coronatider bare holde hånden et par centimeter over scanneren i et sekunds tid.
Foreløbig kan man kun betale med hånden i to af Amazons egne Go-supermarkeder i Seattle, og kun som et pilotforsøg, men firmaet "er i forhandlinger" med andre butikker om at implementere løsningen, skriver BBC.
Håndscanning er jo bare én af flere biometriske identifikations-teknologier — vi er i de senere år især på vores mobiltelefoner blevet vænnet til at kunne bruge vores fingre eller ansigter til at og logge ind og identificere os med.
Det kan give god sikkerhed, men betyder jo også at man afleverer information om sig selv, der i modsætning til en PIN-kode eller et password ikke lige kan laves om.
Amazon understreger, at det ikke er nødvendigt at koble sit betalingskort og sin håndscanning til en Amazon-konto, men det har (naturligvis) ikke lukket munden på kritikere, der (naturligvis) er berettiget bekymrede for om og hvordan techgiganten vil håndtere denne type biometriske data.
---

2. USA vs Kina - apps og chips
Det er ikke "bare" når det gælder TikTok og WeChat, at der er kurrer på den digitale tråd mellem USA og Kina.
I august fjernede Apple 26.000 spil fra deres kinesiske App Store, og nu er turen så kommet til alle RSS-apps, skriver iMore.
RSS-læsere er tjenester, der gør det nemt at hente og læse nyheder fra nettet — og det kan jo give adgang til indhold, der er eller kan være forbudt i Kina.
Men balladen stopper ikke her.
Ina Fried rapporterer hos Axios, at de amerikanske myndigheder også har lagt nye, hårde restriktioner på firmaers forretninger med den kinesiske chipproducent Semiconductor Manufacturing International Corp, SMIC.
Restriktionerne vil begrænse amerikanske virksomheders mulighed for at sælge viden eller andre ydelser til SMIC.
Det er ikke lige så stramme sanktioner, som har ramt Huawei, men udspringer af samme mistanke om, at firmaet er styret af de kinesiske myndigheder.
---

3. DuckDuckGo kritiserer søgemaskine-auktion på Android
Efter en antimonopol-dom i EU i 2018 har Google løbende afholdt auktioner for at afgøre, hvilke søgemaskiner der skal præsenteres som alternativer til Googles egen søgning, når man tager en ny Android-mobil i brug.
Auktionerne afholdes hvert kvartal, og her kan interesserede søgefirmaer så byde ind med, hvor meget de vil give for at blive præsenteret som alternativer til Googles søgning i de forskellige EU-lande.
I den nyligt afholdte auktion (den anden i rækken) blev Info.com den store vinder, mens Microsofts Bing har fået plads i 13 lande, tyske GMX i 16 lande og russiske Yandex i 8 lande, skriver The Verge.
Den ellers populære privacyfokuserede DuckDuckGo måtte også nøjes med 8 lande, og det har fået firmaet til at kritisere auktionsmodellen:
DuckDuckGo samler ingen data om brugerne og kan derfor ikke maksimere indtjeningen på personaliserede annoncer, og har dermed ikke samme midler til rådighed når der skal bydes i auktionen, mener DuckDuckGo på deres blog.
Auktionen betyder også ifølge firmaet, at de deltagende søgefirmaer risikerer at give alle deres potentielle indtægter (typisk fra annoncer) til Google.
Indvendingerne smager lidt af dårlig taber, men det er samtidig også svært ikke at tænke, at det jo er lidt bagvendt, at et firma, der er blevet straffet for en monopolistisk adfærd, skal tjene penge på den ordning, der skal løse problemet...
---

4. Nødhjælp med satellitter, elbiler og jetpacks!
Hvis man kommer galt afsted i det nordlige England, kan hjælpen måske i fremtiden komme flyvende i jetfart.
Great North Air Ambulance Service er i samarbejde med Gravity Industries igang med at afprøve et såkaldt 'jetsuit' — en dragt med fem små jetmotorer, en på ryggen og to på hver arm.
Ideen er at give ambulancefolkene mulighed for at komme de nødstedte til hjælp langt hurtigere:
"Med en jetpack kan vi være hos en patient på et par minutter, snarere en den time det ellers kan tage - og det kan være forskellen mellem liv og død", siger Andy Mawson, director of operations at GNAAS, til BBC.
Re-Leaf
Noget mere nede på jorden har Nissan lavet en version af deres populære elbil, Leaf, der kan anvendes i forbindelse med nødhjælpsarbejde og katastrofer, hvor den lokale strømforsyning er gået tabt.
Ideen er at udstyre en Leaf med stik, som kan levere strøm fra bilens eget batteri til lamper, kommunikation, medicinsk udstyr eller andet nødvendigt grej.
Den særlige offroad-udgave af elbilen kaldes Re-Leaf. Nødhjælp - relief - get it?
Nødhjælps-net
Der er næppe tvivl om, at mobil kommunikation er et af nødhjælpsarbejderes vigtigste værktøjer, men i katastrofeområder er netværk og mobilforbindelser ofte ramt.
Således har det også været i nogle af de områder i USA, som har været plaget af ødelæggende skovbrande de seneste uger.
Det har fået Musk-firmaet Starlink til at tilbyde særlig adgang til deres satellit-baserede internet til nødhjælpsarbejdere i områder, hvor det normale mobilnet er gået ned, skriver TechCrunch.
---

5. Google får (sandsynligvis) lov til at købe Fitbit
Sidste år annoncerede Google sine planer om at købe fitnesstracker-firmaet Fitbit for 2.1 milliarder dollars.
Men købet har først skullet undersøges af EU-myndighederne, der er bekymrede for, om det giver techgiganten adgang til at dominere markedet i kraft af adgangen til endnu flere brugeres private data.
Men ifølge Reuters vil EU måske snart godkende Googles køb af Fitbit — på et par betingelser.
Blandt andet må Google ikke bruge Fitbit-data til at målrette annoncer til brugerne, og firmaet må ikke begrænse andre wearable-firmaers mulighed for at lave Android-apps.
Google skal også garantere, at fx iOS-mobiler fortsat skal kunne bruge data fra Fitbit-aktivitetsmålerne.
EUs konkurrencemyndigheder har dog fortsat over to måneder til at undersøge købet af Fitbit og de potentielle konsekvenser nærmere.
BONUS:
Hvis man er nysgerrig på, hvad Google selv vil producere af dimser — fremfor "bare" at købe andre firmaer — så er der Google hardware-præsentation onsdag aften kl 20.00 dansk tid, på firmaets Made by Google YouTube-kanal.
Mashable skriver om de forventede nyheder.
---

LINKS TIL LÆSEHESTE
Kvantecomputere til folket? D-Wave lancerer ny chip, der via nettet skal give brugerne adgang til beregninger på kvantecomputere.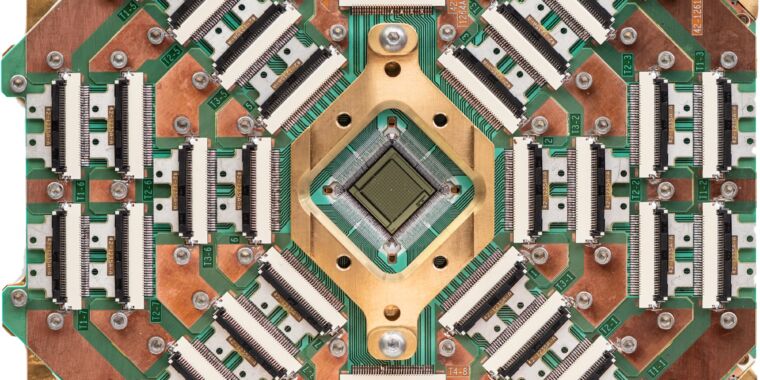 ---
Hvem skal bestemme? Det officielle "Facebook Oversight Board", eller en gruppe journalister og aktivister der kalder sig "The Real Oversight Board"?
---
Ikke flere pauser! Holder din chef øje med dig, når du arbejder hjemme?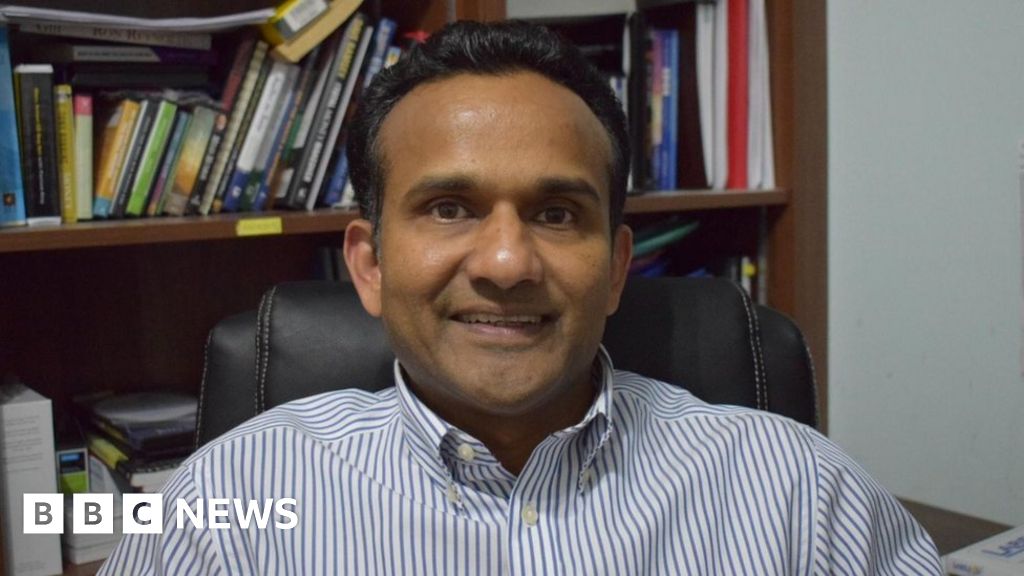 ---
OG på IG. David Attenborough fik 1 million followers på 4 timer og 44 minutter da han startede på Instagram
---
For 2.5 milliarder dollar rullende skrot. Ubers selvkørende biler er ved at havne i grøften
---