Googles uforståelige hardware-strategi
Googles nye produkter kommer endnu engang ikke til Danmark — med en enkelt undtagelse.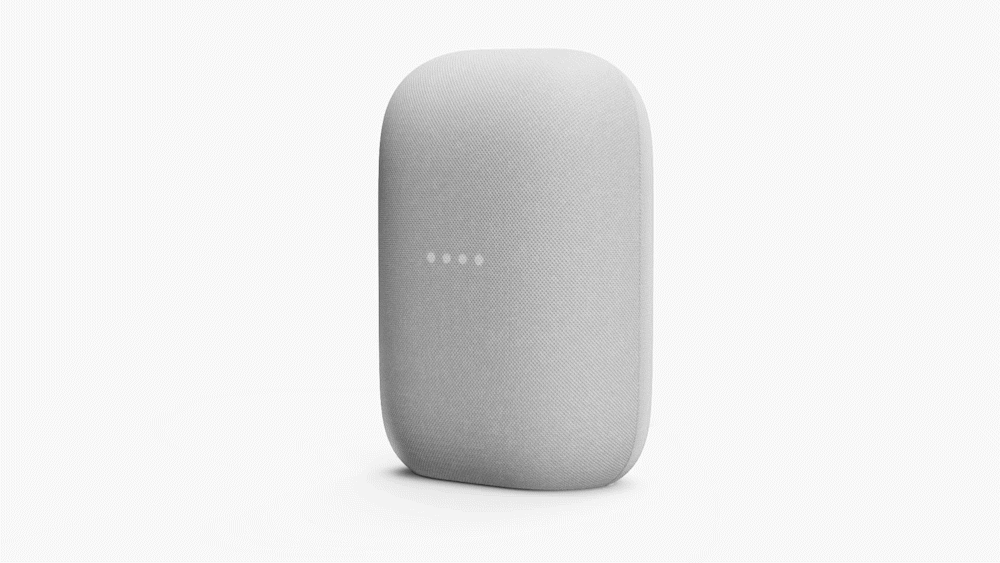 ---

Googles uforståelige hardware-strategi: Danmark sprunget over igen-igen
Det er tæt på præcis fire år siden, jeg dækkede Googles første ægte hardware-event, hvor firmaet blandt andet lancerede de første Pixel-telefoner og deres første smarthøjttaler, Google Home.
Det lignede startskuddet på et hardware-eventyr, der havde til formål at køre Google i stilling til at konkurrere med fx Apple, Samsung og — særligt på smart home-delen — med Amazon.
Men det er mere landet som et underligt misk-mask, hvor flere af Googles produkter kun lanceres i USA og få andre lande, og de færreste af de spændende produkter kommer til fx Danmark.
Sådan var det også i går, da Google præsenterede opdateringer og nyfortolkninger til deres hardware-kollektion. Det foregik i tidens ånd som en onlinevent uden publikum — det der også kunne forveksles med en 30 minutter lang reklamefilm.
Umiddelbart kommer kun ét af de nye produkter til Danmark, nemlig Nest Audio.
Nest Audio er en nyfortolkning af smarthøjttaleren Google Home, der langt om længe har fokus på lyden, så folk rent faktisk kan holde ud at høre musik på enheden.
Køber du mere end en, kan du parre dem, så du ligefrem kan få en stereo-oplevelse (!).
Med en pris på 799 kroner gør det Nest Audio til en skarp konkurrent til fx Sonos' produkter — men vel at mærke uden at vi endnu har kendskab til højtalerens audio-mæssige formåen.
Googles Pixel-telefoner har firmaet af uransagelige årsager stadig ingen planer om at lancere i Danmark, og det er på alle måder en forspildt chance.
Jeg er ret overbevist om, at mange danskere kunne falde for de to nye telefoner — både den billige Pixel 4a 5G (komplet håbløst navn) og Pixel 5 — også selvom det mest revolutionerende ved de to telefoner er, at de har fået 5G.
Men sådan skal det ikke være i Googles hardwarestrategi, hvor de to telefoner kun kommer på markedet i otte lande.
Ja, der er masser af andre kompetente Android-telefoner derude, men det er kun Googles egne Pixel-mobiler, der kører med Android i sin reneste form — uden al mulig skrammel-software ovenpå.
Og hvis Google har et ønske om at skabe et økosystem rundt om deres hardware-produkter, der bare i det helt små skal kunne konkurrere med Apples, så må de nødvendigvis starte med telefonen, som til stadighed er omdrejningspunktet for vores digitale liv.
Produkt med hitpotentiale kommer heller ikke til DK — endnu.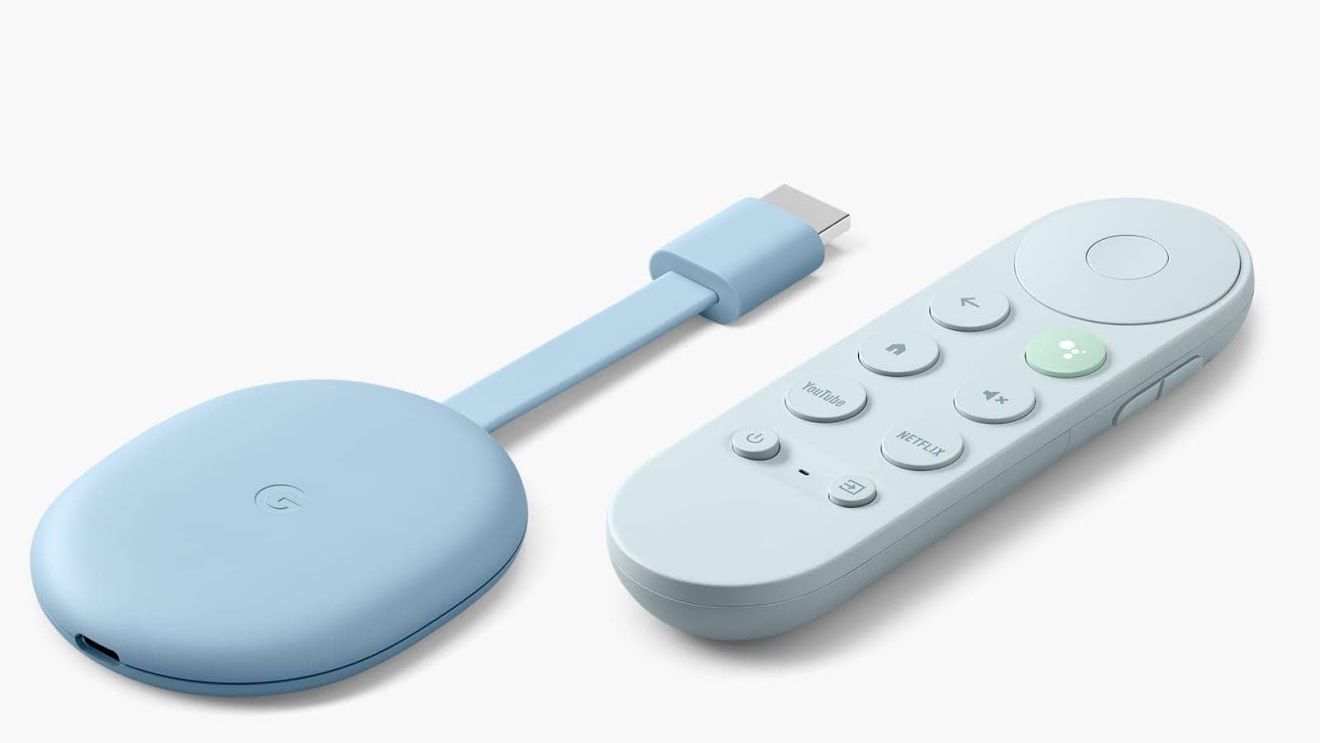 Den af de nye Google-dimser, som nok har mest hitpotentiale, er den nye Chromecast.
Nyfortolkningen af Googles populære streaming-dims ændrer den fra blot at være en enhed, du kan sende indhold til fra din telefon eller tablet, til nu at være et stand alone-produkt med fjernbetjening.
Samtidig kører dimsen den nye brugerflade Google TV, så alt i alt minder produktet i høj grad om en Apple TV-boks med et interface med ganske tilsvarende udseende og navigation.
"Chromecast with Google TV", som den hedder, koster blot 49 dollars, hvilket kunne ligne en pris på 399 kroner, hvis (eller når) den engang kommer til Danmark.
For ligesom med telefonerne og flere af Googles andre hardwareprodukter, så står Danmark ikke på listen over lande, som Chromecast umiddelbart er planlagt til at udkomme i.
Når det er sagt, så kunne et gæt være, at Google trods alt har planer om at gøre den nye Chromecast klar til julesalget, hvor det er nemt at forestille sig, at den kunne blive et af årets store gadget-hits.
Hvis ikke den kommer til DK, kan det muligvis hænge sammen med, at remoten i høj grad er designet til at skulle styres med stemmen. Og her er Googles Assistent desværre (ligesom Apples Siri) ikke nået så langt, at det giver en gnidningsfri oplevelse at kommunikere på vores modersmål.
Summa summarum, så er det tiltagende svært at få øje på, hvad Googles vision for hardware egentlig går ud på.
Ingen nye tablets, ingen nye computere, ingen ure, ingen AR eller VR og kun få udvalgte (dog store) lande på listen over dem der får de nye dimser på hylderne.
Googles hardware-strategi minder åbenlyst mere om Amazons måde at tænke gadgets på (smart home, entertainment og overvågningsudstyr med indbygget digital assistent), end det ligner en konkurrent til fx Apple, Samsung — eller for den sags skyld Microsoft eller Huawei.
Spørgsmålet er, om købet af FitBit og deres fitnessarmbånd og ure (hvis handlen får grønt lys af myndighederne) kan være med til at ruske op i hardwareafdelingen. For det er svært at se, hvor længe Google skulle være interesseret i at kaste millioner af dollars efter egne telefoner, som reelt har udviklet sig til at være et regulært nicheprodukt.
---

1. Dansk musik tilbage på YouTube
Vi bliver i Google-universet, hvor Koda i dag oplyser, at dansk musik er tilbage på YouTube. Det sker efter to måneders udelukkelse, som følge af at den tidligere kontrakt var løbet ud.
Koda har som led i en fælles nordisk aftale forhandlet en ny kontrakt på plads med YouTube, som betyder at dansk musik igen kan finde vej til både video-YouTube og musikstreamingtjenesten YouTube Music.
Skal man tolke på Kodas mediedirektør Kaare Struves udtalelse, så er det dog ikke fordi den nye økonomiske aftale giver danske musikere grund til vilde jubel-scener.
"Det er min klare opfattelse, at den aftale, der er indgået nu, er den bedst mulige under de givne forhandlingsrammer. Det er ikke nogen hemmelighed, at det har været svære forhandlinger, og at vi fra Kodas side gerne havde været det pres foruden, hvor indhold kan blive taget ned i kortere eller længere perioder, hvis der ikke er enighed om pris og vilkår. Der skal heller ikke herske tvivl om, at der i de afsluttende forhandlinger har været massivt pres på for at komme i mål fra alle involverede parter. I det lys er det godt, at der nu er landet en aftale, så vi kan få musikken tilbage på YouTube".
Ja, den udtalelse taler vel nærmest for sig selv.
Det gør det sådan set også, at danskere, der betaler for YouTube Music, ikke har fået så meget som en øre i rabat i de to måneder, der er gået, hvor deres streamingtjeneste har været tømt for alt lokalt indhold.
---

2. Udkast til ny EU-lov er en bombe under Apple og Googles app-politikker
Financial Times og Reuters har begge haft adgang til at læse et udkast til nye, opdaterede EU-regler for det digitale område — det der kaldes Digital Services Act.
Og det er ikke køn læsning for særligt Apple og Google.
Ifølge de to medier vil udkastet — hvis det bliver ophøjet til lov — være en regulær bombe under både iOS, Android og ikke mindst Apples App Store.
Blandt andet står der:
"Gatekeepers må ikke udelukkende forudinstallere deres egne applikationer eller kræve af tredjeparts operativsystemudviklere eller hardwareproducenter at de udelukkende skal preinstallere gatekeepers egen applikation."
Det kan altså få seriøs betydning for, hvilke apps, der vil være at finde på en ny iPhone og Android-telefon. Samtidig kan det gøre op med Googles krav om, at deres services skal være installeret på en Android-telefon, hvis telefonen skal have adgang til Googles appbutik.
Men endnu værre — i særdeleshed for Apple — så er der blandt forslagene skitseret, at gatekeepers (Apple og Google, red) ikke må blokere konkurrenter fra at tilbyde deres services udenfor gatekeepernes egne platforme.
Med andre ord vil forslaget kunne eliminere Apples nuværende regler, som gør det umuligt at installere en app udenom App Store, og som heller ikke muliggør at tilbyde betalt indhold udenom Apples betalingsunivers og det meget omtalte 30 procents cut.
Det endelige udkast til nye digitale regler i EU forventes offentliggjort til december.
---

3. Kontroversiel Facebook-feature går live: Åbner for kommunikation på tværs af Messenger og Instagram
Facebook gør nu alvor af planerne om at blive altdominerende indenfor vores private kommunikation.
Udvalgte brugere kan nu sende beskeder på tværs af Messenger og Instagram, og det er planen at alle brugere på kloden vil få samme muligheder i de kommende måneder.
De nye kommunikationsmuligheder sker knap halvandet år efter Mark Zuckerberg første gang offentliggjorde sin vision om at lukke op for kommunikationen på tværs af apps i Facebook-familien, hvor WhatsApp er det tredje medlem.
Selvom det på papiret kan se smart ud fra et brugerperspektiv, så er planerne ganske kontroversielle. Først og fremmest åbner det for en endnu stærkere sammenkøring af data på tværs af platforme.
Derudover kan Facebook med over 1 milliard aktive brugere på Messenger, over 1 milliard aktive brugere på Instagram og senere hen med mere end 2 milliarder aktive brugere på WhatsApp sætte sig så markant på kommunikationskanalerne, at Facebook de facto bliver den vestlige verdens kommunikationsapparat.
Spørgsmålet er, om det vil blive accepteret fra politisk hold — særligt i EU, men også i USA, hvor politikerne i stigende grad er begyndt at interesse sig for monopollignende tilstande og konkurrenceforvridning hos techgiganterne.
De såkaldte 'antitrust komite' i den amerikanske kongres, som i juli måned afholdt en stor høring hvor direktørerne fra Facebook, Google, Amazon og Apples blev udfrittet, afholder allerede i dag en ny høring. Her vil der efter planen blive lagt op til ny lovgivning, der ifølge komitéen selv skal gøre op med de monopollignende tilstande og forny mulighederne for online-konkurrence.
Høringen sker inden komitéen i næste uge forventes at offentliggøre en stor rapport om techgiganternes problematiske adfærd, der hæmmer skabelsen af nye konkurrerende produkter og services.
Det er næppe en tilfældighed, at Facebook netop nu skynder sig med at lancere den tværgående kommunikation. For som Casey Newton rapporterer, kan det potentielt gøre det umuligt for politikerne at bryde Facebook op.
---

LINKS TIL LÆSEHESTE
Ups, der forsvandt alle de sendte emails. Et kæmpe f**k up, ja.
Men en konspiration? Vurder selv.
---
Mercedes kåret som bedste "driver assist" software. Tesla bedre til at styre selv, men ikke god nok til at holde føreren engageret og klar til at tage over.
Se detaljerne i testen her:

---
Indien vil lancere sig egen "App Store": Træt af Apple og Googles app-butikker og 30 procent cut
---