100.000 elbiler (uden rabat) sender Teslas markedsværdi på himmelflugt
Teslas markedsværdi steg med 100 milliarder dollars, efter biludlejningsfirmaet Hertz havde bestilt 100.000 Model 3. Som tak for ordren, fik Hertz absolut ingen rabat — men lov til at betale den fulde markedspris. 😳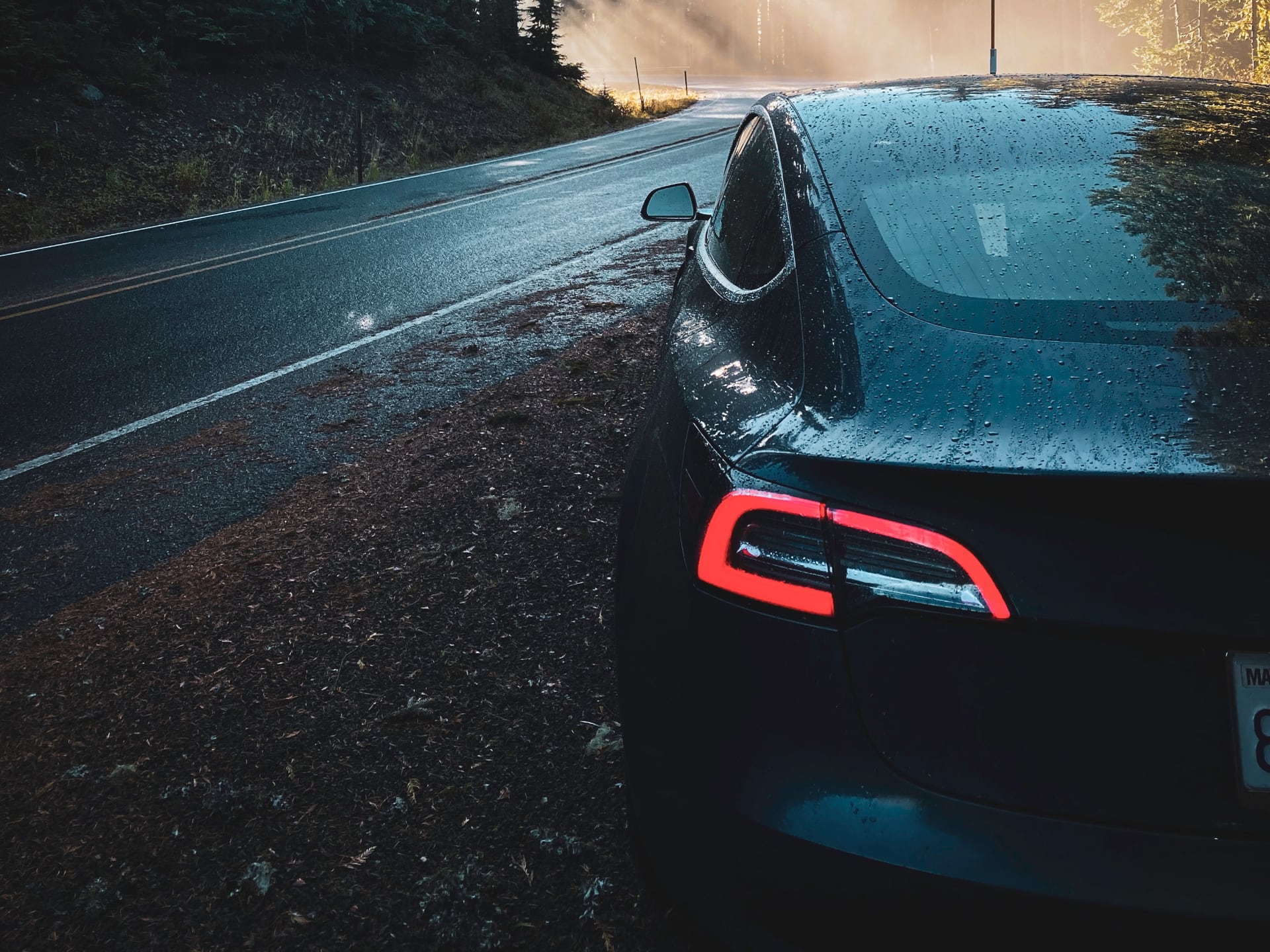 ---

1. Tesla modtager ordre på 100.000 Model 3 — og passerer en markedsværdi på 1.000 milliarder dollars
Teslas markedsværdi passerede i går for første gang 1.000 milliarder dollars. Og det var der en helt særlig grund til.
Elon Musks bilfirma modtog nemlig en ordre på hele 100.000 Model 3'er fra biludlejningsfirmaet Hertz. Det er den største enkeltordre, der hidtil er lagt på elektriske biler.
Nyheden fik på få timer Tesla-aktien til at stige med over 10 procent, hvilket altså resulterede i at markedsværdien passerede det, der i engelske termer hedder "1 trillion dollars" — svarende til over 6.400 milliarder danske kroner.
Det paradoksale er, at ordren kommer fra et firma, der for kort tid siden var tæt på at gå konkurs, fordi biludlejningsbranchen blev voldsomt hårdt ramt af Corona.
Men Hertz er altså blevet reddet og forsøger nu at rykke fra konkurrenterne ved at være det første biludlejningsfirma, der for alvor omstiller sin flåde til elektriske biler.
De første Model 3 bliver leveret til Hertz i næste måned, og samtlige 100.000 elbiler skal efter planen leveres inden udgangen af 2022. På det tidspunkt vil 20 procent af Hertz flåde være elektrificeret.
Udover at folk, der lejer en Tesla gennem Hertz, kan bruge Teslas 3.000 Supercharger ladestationer i USA og Europa, så har Hertz planer om selv at udbygge deres eget ladenetværk på deres biludlejningslokationer.
Det er dog endnu uklart, om Hertz kun vil lade egne udlejningsbiler lade på deres netværk, eller om de vil gøre det muligt for alle elbiler at lade på deres ladestationer.
Som en lille krølle på historien, så har Elon Musk offentliggjort, hvor meget rabat Hertz fik, nu når de lagde en ordre på 100.000 biler. Svaret er NUL og NIKS.
---

2. Facebook klarer regnskabs-skærene — og satser fremadrettet på metaverset og yngre brugere
Jeg advarede allerede i går om, at ugen kommer til at stå i Facebooks tegn.
Det sociale medieimperium offentliggjorde i går årets tredje kvartalsregnskab. Og selvom selve regnskabet var den mest uinteressante af nyhederne der fulgte med, så lad os da lige tage tallene først.
Facebook havde fra juli-september indtægter på 29 milliarder dollars, og et overskud på godt 9,2 milliarder dollars. Det er en stigning på henholdsvis 35 procent og 17 procent sammenlignet med samme kvartal sidste år.
Selvom Facebook også klagede sin nød over Apples App Tracking Transparency-funktion, som gør det sværere at tracke effektiviteten af reklamer på Facebook, så levede Mark Zuckerbergs firma altså i grove træk op til markedets forventninger.
Facebook-aktien steg sågar en smule i kølvandet på regnskabsfremlæggelsen og undgik således den skæbne som ramte Snap (Snapchat), der i sidste uge måtte se 25 procent af markedværdien barberet af efter et skuffende regnskab.
Dog skal det bemærkes, at Facebook-aktien i kølvandet på Snapchat-regnskabet også fik et hak i tuden 👇

Til gengæld virker markedet til at være helt immunt overfor de verserende sager og lækkede dokumenter, der i øjeblikket rider Facebook som en mare.
Zuckerberg kaldte i forbindelse med regnskabet de seneste ugers offentliggørelser af interne dokumenter for "en koordineret indsats, som har til formål at male et falsk billede af Facebook". Men det er vist efterhånden kun Facebook, der ser virkeligheden på den måde.
Jeg spåede i går, at den 37-årige stifter ville benytte lejligheden til at lancere det nye navn og moderselskab, som Facebook, ifølge flere kilder, vil lancere i denne uge. Men det skete altså ikke.
Der var dog et par nyheder, der bestemt er værd at bemærke sig.
Metaverset er i den grad den fremtid, som Mark Zuckerberg satser på.
Facebook vil alene i år investere mere end 10 milliarder dollars på udviklingen af fremtidens tredimensionelle internet, og investeringerne i det, Facebook kalder "den næste generation af online sociale oplevelser", vil ifølge firmaet kun blive endnu større i de kommende år.
Der var også et enkelt signal, der peger i retning af en kommende opsplitning af Facebooks forretning. Således oplyste firmaet, at de fremover vil ændre måden de aflægger regnskab på.
Den division, der går under navnet Facebook Reality Labs, vil fremadrettet rapportere sine egne tal, mens reklameindtægterne (som stort set udgør hele Facebooks forretning) vil blive rapporteret separat.
Facebook Reality Labs er den division, der udvikler hardware, såsom Oculus VR-brillen og Ray-Ban Stories brillerne, men også den afdeling, der udvikler Augmented Reality og Virtual Reality, der som bekendt ligger til grund for hele metaversekonceptet.
Et andet klart fokus for Facebook er at gøre sig selv mere attraktiv over for de yngre brugere. Således sagde Zuckerberg, at han har meddelt sine teams, at tiltrækningen af unge voksne, skal være deres north star, altså deres pejlemærke.
Helt konkret vil der komme markante ændringer til Instagram, hvor "Reels" (Instagrams TikTok-klon) skal spille en større rolle.
Zuckerberg kaldte samtidig TikTok for "en af de mest effektive konkurrenter, vi nogensinde har stået overfor". Og sådan nogle har Facebook jo for vane at kopiere.
---

3. Facebook Papers: 17 medier klar med nye afsløringer i kølvandet på lækkede dokumenter
Vi kommer simpelthen ikke uden om at tage endnu en kort dans med Facebook-lækkene fra whistlebloweren Frances Haugen.
Afsløringerne startede under navnet "The Facebook Files" hos mediet Wall Street Journal. Men nu er en sammenslutning på 17 amerikanske medieorganisationer gået sammen om at publicere en række nye historier baseret på dokumenterne, der som bekendt er overgivet til myndighederne.
De nye afsløringer går under navnet "The Facebook Papers." Men for at være helt ærlig, er det ikke de store nyheder, der foreløbigt pibler ud. Det er nærmere mere af det samme, som det Wall Street Journal — og Frances Haugen — allerede har rapporteret.
The Verge har dog samlet otte af de mere interessante historier:
Blandt andet beskriver de, at Facebook blev taget med bukserne nede i forhold til hvor meget minsinformation om Corona-vacciner, der blev publiceret i kommentarsporet på deres platforme. En medarbejder slog specifikt alarm over den manglende evne til at identificere og fjerne kommentarerne.
Helt konkret skriver medarbejderen i det lækkede dokument, at "evnen til at identificere de vaccine-kritiske kommentarer er dårlig på engelsk, og stort set ikke-eksisterende på andre sprog".
En anden historie fortæller, at Apple truede med at smide Facebook og Instagram ud af App Store i 2019, efter at BBC havde afsløret, at platformene blev brugt til online "slave-handel".
En tredje historie fortæller, at Facebook ikke havde nogen reel game plan til at tage hånd om spredningen af det såkaldte "stop the steal" indhold, der ledte op til stormen på Kongressen den 6. januar — indhold som proklamerede at Donald Trumps valgnederlag til Biden skyldtes valgsvindel.
New York Times er også blandt de 17 medier, der er med til at granske de mange lækkede Facebook-dokumenter.
De skriver om en Facebook-forsker, der som et forsøg oprettede en indisk Facebook-konto, og i en periode på tre uger fulgt alle de anbefalinger, Facebook automatisk kom med.
Det resulterede blandt andet i en skøn cocktail af misinformation, hadtale og voldsforherligelse — eller som forskeren konkluderer i den interne Facebook-rapport:
- Jeg har set flere billeder af døde mennesker i de sidste tre uger, end jeg har set i hele mit liv.
Hvis du vil have et hurtigt overblik over hele sagen, så har CNN publiceret artiklen The Facebook Papers: What you need to know".
Her forklarer de i nærmest FAQ-agtig stil… ja, alt det du behøver at vide om sagen.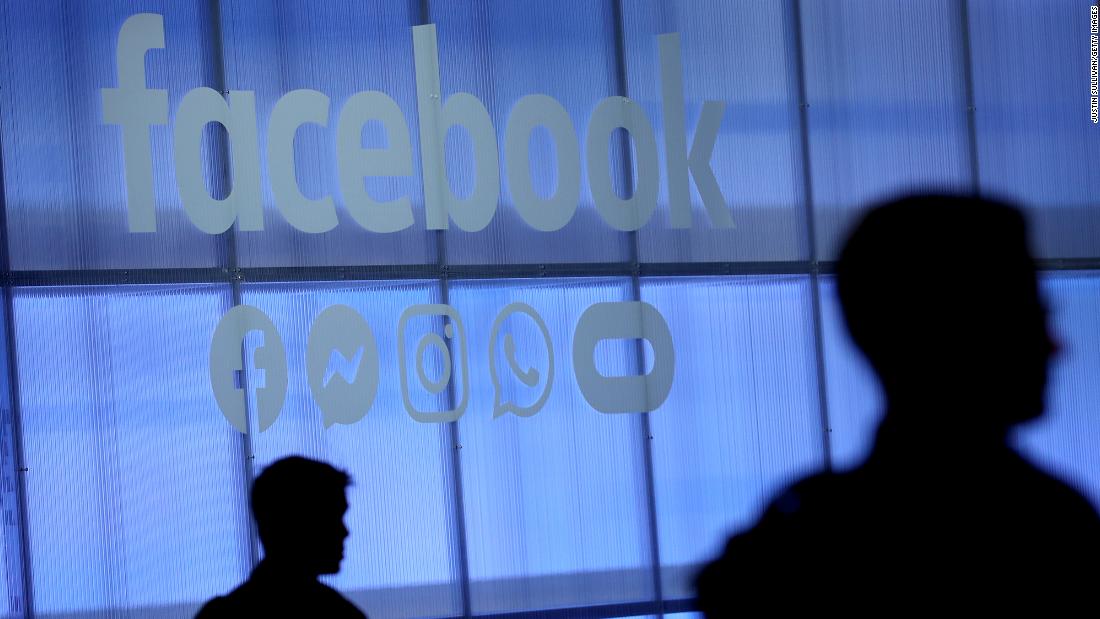 ---

4. Apple-opdateringsdag: Endelig kommer SharePlay
Vi slutter med en kort omgang "news you can use".
Apple sendte i går aftes en kaskade af styresystemsopdateringer ud. Heriblandt den nye udgave af macOS (macOS 12), som også går under navnet Monterey.
Samtidig fik iOS et nøk opad, og er nu nået til iOS 15.1.
Med de nye opdateringer kom også SharePlay, den (forsinkede) funktion som var Apples helt store fokus, da de præsenterede styresystemerne i juni måned.
Konceptet er, at man kan have en FaceTime-samtale kørende, samtidig med at man synkront ser den samme video, det samme tv-program, eller lytter til den samme musik.
Funktionen kan også — og langt vigtigere — bruges til at dele sin skærm med andre.
Så nu har du altså ikke længere nogen undskyldning for ikke at hjælpe venner eller familiemedlemmer med deres digitale problemer på iPhone og iPad, fordi du nu kan få lov til at overtage deres skærm, og "se hvad problemet er".
Hvis du vil læse mere om nyhederne i de nye styresystemer, så tjek disse to artikler 👇
---

LINKS TIL LÆSEHESTE
Bitcoin når nye højder
---
Panasonic: Næste generation elbilbatteri klar i 2022
---
Australsk lov på vej: Unge under 16 skal have forældres tilladelse til at bruge sociale medier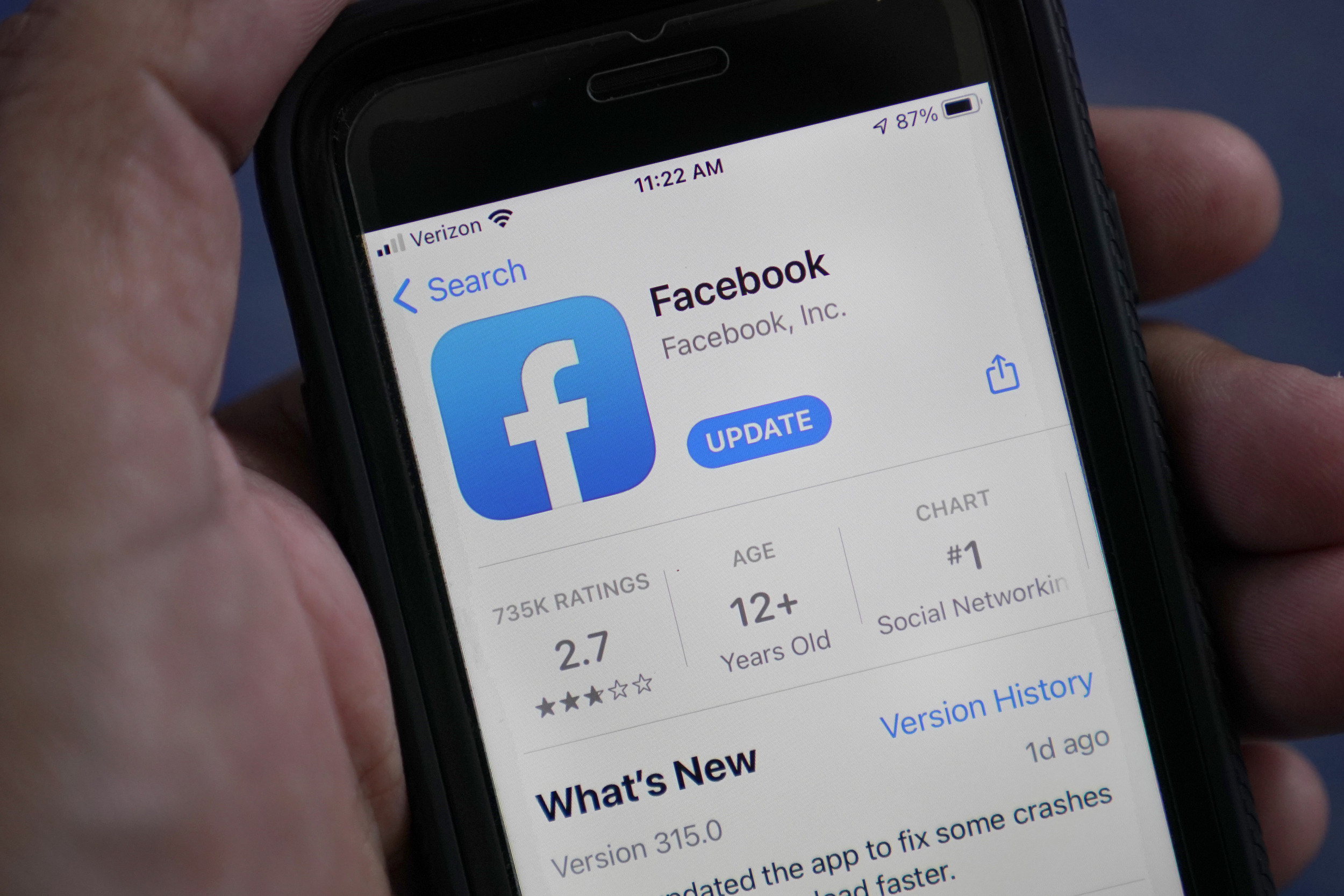 ---
Er det Oculus næste Pro VR-brille?
---
Sådan lyder Mars
---
Tesla responderer (endelig) på myndighedernes henvendelse om autopilot… Men beder om at deres svar ikke offentliggøres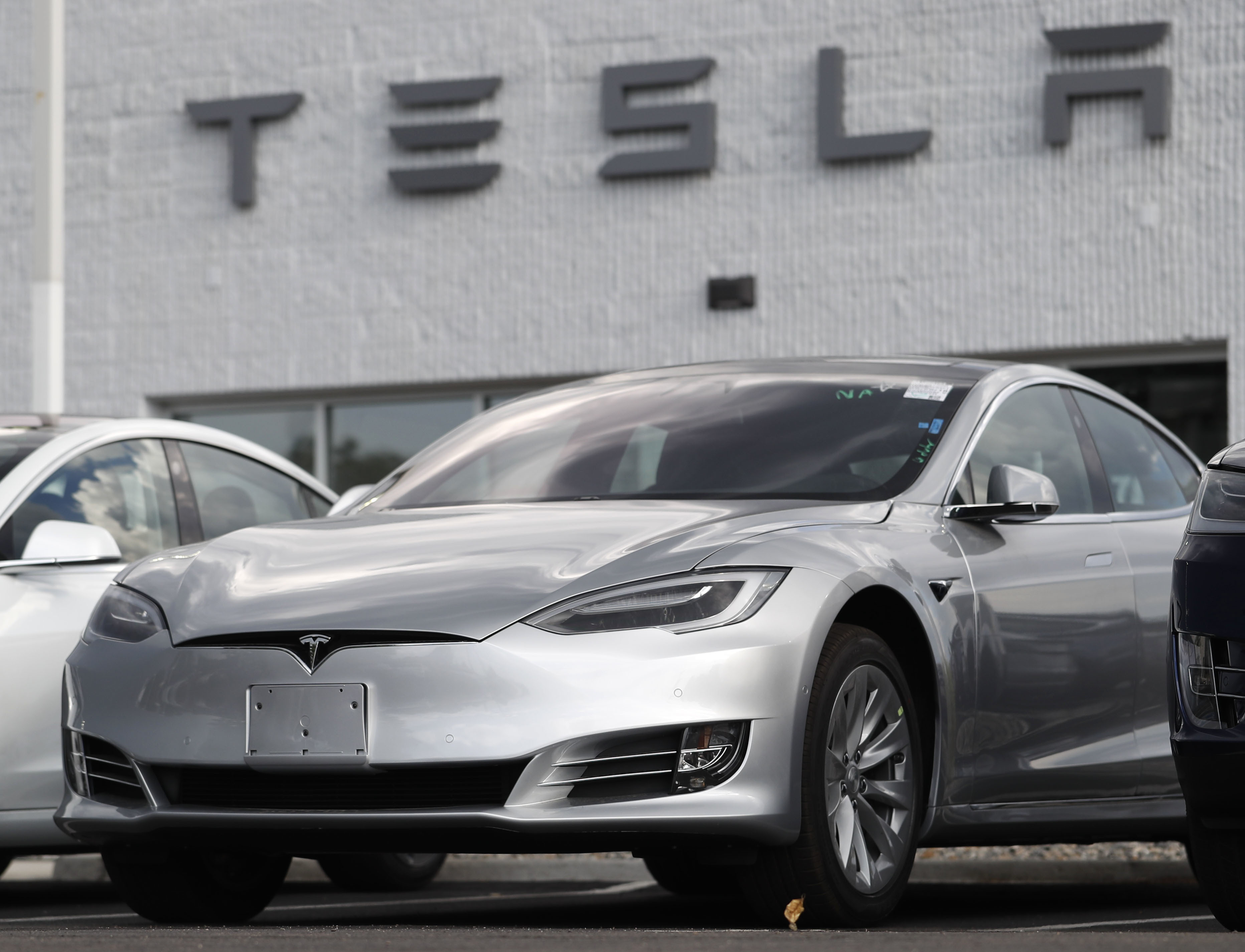 ---