Tre grunde til at Facebooks navneskifte er en "no brainer"
Facebook vil efter alt at dømme skifte navn i denne uge. Jeg giver mit bud på, hvad der kommer til at ske, og hvorfor.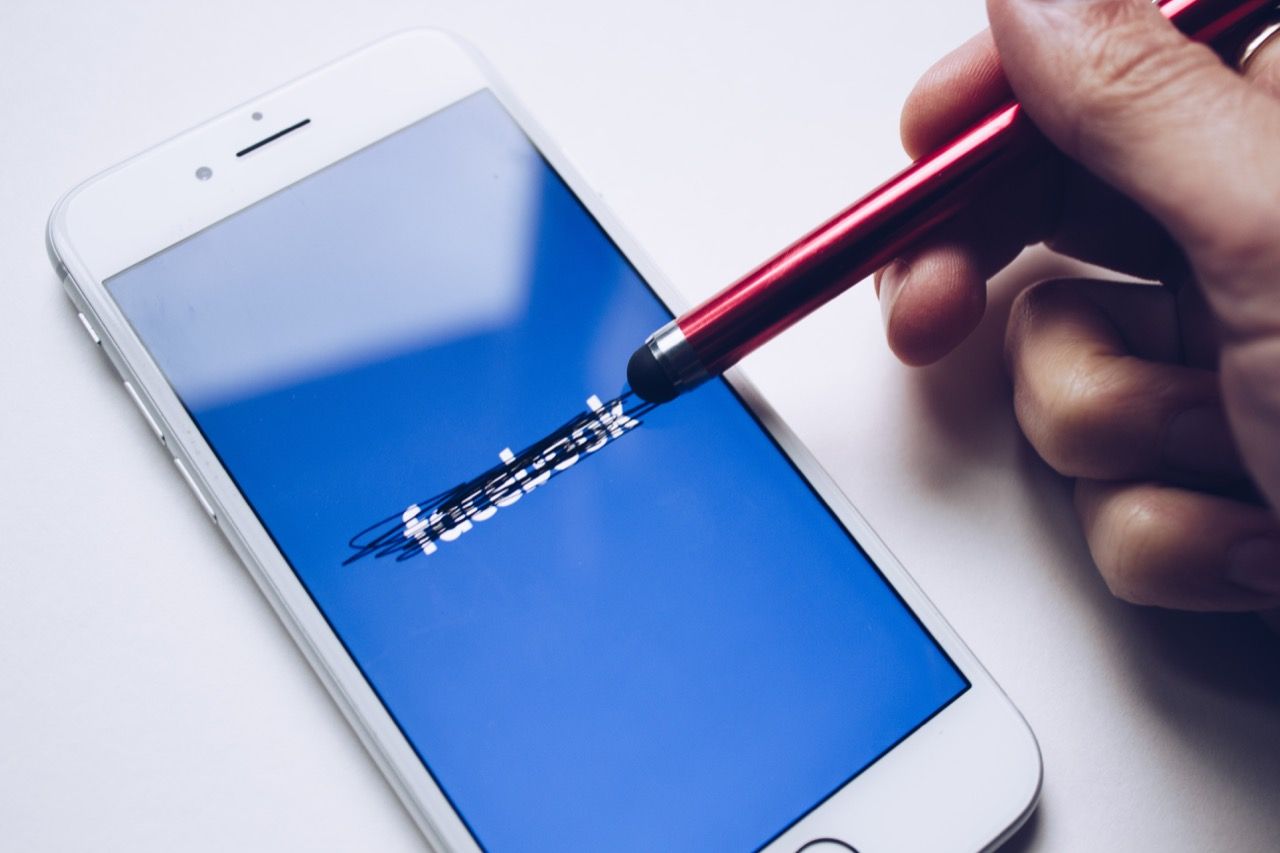 ---

KOMMENTAR: Facebooks navneskifte skal fjerne Mark Zuckerbergs daglige mavepine
Jeg har gjort mit allerbedste for at holde ferie den sidste uges tid.
Men det var godt nok svært ikke at notere sig nyheden om, at Facebook i denne uge angiveligt vil præsentere en ny firmastruktur og et nyt navn. Ikke et nyt navn til det sociale medie Facebook, men til den overordnede koncern, som jo også huser Instagram, WhatsApp og Oculus (VR-briller) — og måske snart en eller anden form for nyt metaverse-selskab/platform.
Med andre ord, så vil Facebook efter alt at dømme lave det samme stunt som Google gjorde i 2015, da de opfandt moderselskabet Alphabet, som Google jo nu er et underselskab under.
Hvor det for Google i særdeleshed drejede sig om at udskille de grene af virksomheden, der ikke hørte til søgninger og reklameforretningen (fx det førerløse bilfirma, der nu hedder Waymo), så er jeg sikker på, at der hos Facebook også er nogle helt andre overvejelser, der gør sig gældende.
Det har været rapporteret, at navneskiftet sker som et led i Facebooks store satsning på det såkaldte Metaverse (næste generations 3D-ficerede internet). Det kan der nok være noget om, men i virkeligheden tror jeg, at det handler mindst lige så meget om, at give Mark Zuckerberg fri for at være CEO for selve Facebook — altså det sociale medie, ikke det overordnede firma. Det vender vi tilbage til.
Overordnet kan jeg se tre logiske grunde til navneskiftet.
Først og fremmest så ved Mark Zuckerberg godt, at Facebook (det sociale medie) på den længere bane risikerer at blive udraderet af det, der kommer efter det nuværende sociale internet. Det er det, Mark Zuckerberg selv tror bliver metaverset.
Her vil hans firma stå i en langt friere rolle, hvis navnet på den overordnede organisation ikke er Facebook, hvis (eller når) det sociale medie ikke længere er flagskibet i produktporteføljen.
For det andet, så er det tiltagende negative fokus på Facebook ved at mudre vandene fuldstændig.
Hvornår er det firmaet Facebook, der bliver skældt ud? Hvornår er det platformen Facebook? Og hvornår er det problemer på Instagram eller WhatsApp, som klæber sig negativt til Facebook-navnet?
Skifter Facebooks moderselskab navn til fx Horizon eller Meta, som nogle spekulerer i, så er det altså dét navn — og ikke Facebook — der fremadrettet skal adresseres af journalister og politikere, når de omtaler selve koncernen. Ellers bliver de nødt til at præcisere, hvis det er et bestemt underselskab, de har en bøf med.
Mit tredje og muligvis bedste bud på, hvorfor Facebook vil skifte navn, handler om Mark Zuckerbergs egen rolle i firmaet.
Jeg tror, Mark Zuckerberg vil overlade direktørposten i Facebook til en anden person og selv blive CEO/bestyrelsesformand for det nye moderselskab (ligesom Larry Page og Sergey Brin gjorde det, da Google blev til Alphabet). Hvem ved, måske kunne det blive Facebook-stifteres tro højrehånd, Sheryl Sandberg, der bliver det sociale medies næste CEO?
Det tror jeg, at Mark Zuckerberg vil gøre for i højere grad at kunne holde problemerne ud i strakt arm. Når Facebook næste gang kommer i vanskeligheder, kan Zuckerberg henvise til direktøren hos Facebook. Og det samme, hvis det er et af de andre sociale medier, der er i vanskeligheder.
I stedet kan Mark Zuckerberg trække sig lidt længere tilbage fra offentligheden og fokusere mere på det overordnede strategiske, på fremtiden og forretningen, i stedet for at skulle stå på mål for den daglige drift og de tonsvis af problemer, firmaets platforme skaber hele tiden.
Det er altså på mange måder en total no brainer, hvis Facebook fremover bliver en del af porteføljen under et moderselskab. Samtidig kan Instagram og WhatsApp — der jo begge for relativt nyligt fik tilføjet et "by Facebook" efter deres navn — slippe for direkte at skulle associeres med Facebook; den platform som efterhånden kun er OK for Boomers.
Facebook aflægger i aften kvartalsregnskab, og på torsdag afholdes den årlige Oculus Connect event, hvor Zuckerberg forventes at gå all-in på metaverset.
Det bliver formentlig ved en af de to seancer, at det nye navn og den nye struktur bliver offentliggjort. Jeg ville sætte mine sparepenge på, at det bliver i forbindelse med regnskabet i aften og som en optakt til at kunne præsentere flere detaljer om den kommende metaverse-strategi på torsdag.
---

1. Ny Facebook-whistleblower lækker nye dokumenter
Hvis Facebooks vanskeligheder efterhånden hænger dig langt ud af halsen, så er det ganske forståeligt. Men vi kommer altså ikke uden om, at firmaets problemer er tidens største historie.
Kort tid efter at Frances Haugen stod frem som whistleblower, og som personen der havde lækket tusindvis af dokumenter til medier og myndigheder, er endnu en whistleblower nu kommet på banen.
Den nye og foreløbigt anonyme person, som angiveligt har arbejdet på Facebooks såkaldte "integrity team," bakker fuldstændig op om Haugens måske vigtigste pointe; nemlig at Facebook prioriterer profit over at bekæmpe hadtale og misinformation på firmaets platforme.
Whistlebloweren refererer blandt andet fra private samtaler med den nuværende Vice President of Communications, Tucker Bounds, om de politiske udfordringer Facebook stod overfor, i kølvandet på Ruslands udnyttelse af Facebook til at påvirke det amerikanske valgresultat i 2016:
- Det vil være hurtigt overstået. Nogen lovgivere vil blive sure. Og så om et par uger vil de gå videre til noget andet. Imens trykker vi penge i kælderen, og alt bliver OK, sagde Tucker Bounds angiveligt til whistlebloweren på det pågældende tidspunkt.
Med andre ord: det var ikke noget man behøvede at gå så meget op i.
Facebook er naturligvis ikke sene til at afvise, at udtalelserne har noget på sig. De er i særdeleshed ude med riven efter Washington Post og New York Times, der også har rapporteret kritisk om Facebook.
Facebook beskylder medierne for at fokusere på "enkeltstående anekdoter" i indviklede historier:
- Det danner en farlig præcedens at hænge en hel historie op på en enkelt kilde, som kommer med en lang række påstande uden nogen tilsyneladende bekræftelse (fra andre kilder, red), lyder det fra Facebooks talspersonen Erin McPike.
Facebook kan dog ikke komme udenom, at dette citat er hentet fra den officielle erklæring, som whistlebloweren har givet til de amerikanske myndigheder.
Den nye whistleblower er også på linje med Haugen i den sag, hvor Facebook blev brugt til at opildne til et regulært folkemord i Myanmar.
Her tager whistlebloweren som tidligere Facebook-ansat en del af ansvaret på sig:
- Jeg har, som ansat hos Facebook, en andel i et folkemord.
Fortsættelse følger…
---

2. Apples privatlivs-opdatering barberer 25 procent af Snapchats værdi
Apple introducerede tidligere i år funktionen App Tracking Transparency, der gør det langt nemmere for brugerne at sige nej tak til, at apps må tracke én på tværs af apps og hjemmesider.
Men skulle man være i tvivl om, hvorvidt det virker, så skal man blot kaste et blik på Snap (Snapchats moderselskab) seneste kvartalsregnskab for at få svaret.
Firmaet kunne nemlig ikke leve op til markedets forventninger, og firmaets aktie tabte kort tid efter 25 procent af sin værdi. Snap gav Apples ændringer en stor del af skylden for faldet.

Snaps nedtur ramte efterfølgende også Facebook og Twitter, som henholdsvis blev 6 og 7 procent mindre værd, da det forventes, at de vil rapportere tilsvarende problemer, i kølvandet på at mange iPhone-brugere siger nej tak til at blive tracket.
Facebook, der har været den mest vokale modstander af Apples App Tracking Transparency, har tidligere advaret om, at ændringerne på iPhone vil ramme deres indtjening. Hvor meget det har kostet, bliver vi klogere på i aften, når Facebook fremlægger regnskab for tredje kvartal 2021.
---

3. Twitter: Vores algoritmer favoriserer politiske synspunkter, der ligger til højre for midten
Vi slutter også dagen på de sociale medier, hvor algoritmerne i lang tid er blevet anklaget for at foretrække politisk indhold, der ligger til venstre for midten.
Men en ny intern undersøgelse hos Twitter viser nu, at det rent faktisk er det modsatte, der er tilfældet.
Det sociale medie har lavet en dybdegående undersøgelse af politisk indhold publiceret af politikere og af nyhedsmedier.
Når det drejer sig om indhold publiceret af politikere, er konklusionen temmelig klar:
- I seks ud af syv lande (alle undtagen Tyskland) får tweets sendt af konti fra det politiske højre mere algoritmisk forstærkning end når de kommer fra den politiske venstrefløj, skriver Twitter.
Det samme gør sig gældende, når forskerne kigger på, hvilket indhold fra nyhedsmedierne, der får mest algoritmisk hjælp.
- Højreorienterede nyhedsmedier ser større algoritmisk forstærkning på Twitter sammenlignet med venstreorienterede nyhedsmedier, oplyser Twitter.
Twitter gør dog opmærksom på, at de ikke selv har gjort sig til dommere over, hvilke nyhedsmedier der hører til hvilken fløj. Det er to uafhængige medieorganisationer, der har stået for den opdeling.
De syv lande, der er blevet undersøgt er i øvrigt: Canada, Frankrig, Tyskland, Japan, Spanien, Storbritannien og USA.
Du kan læse hele opslaget om undersøgelsen på Twitters blog, og hvis du virkelig er interesseret i at gå i dybden, ja så finder du hele den akademiske undersøgelse her (pdf).
---

LINKS TIL LÆSEHESTE
Kinesiske Xpeng introducerer Tesla-lignende autopilot til bykørsel
---
…mens Tesla fjerner sin seneste opdatering af Full Self Driving på grund af "software issues"
---
SolarWinds-hack bliver ved med at give problemer
---
Nu kan du tilmelde dig et nyhedsbrev direkte fra et tweet… Hvis nyhedsbrevet er udgivet på den Twitter-ejede platform Revue
---