Apple i medarbejdermodvind
#AppleToo: Apple er kommet i modvind hos en gruppe medarbejdere, der siger, firmaet har problemer med diskriminination, sexisme, forskelsbehandling og ulige løn.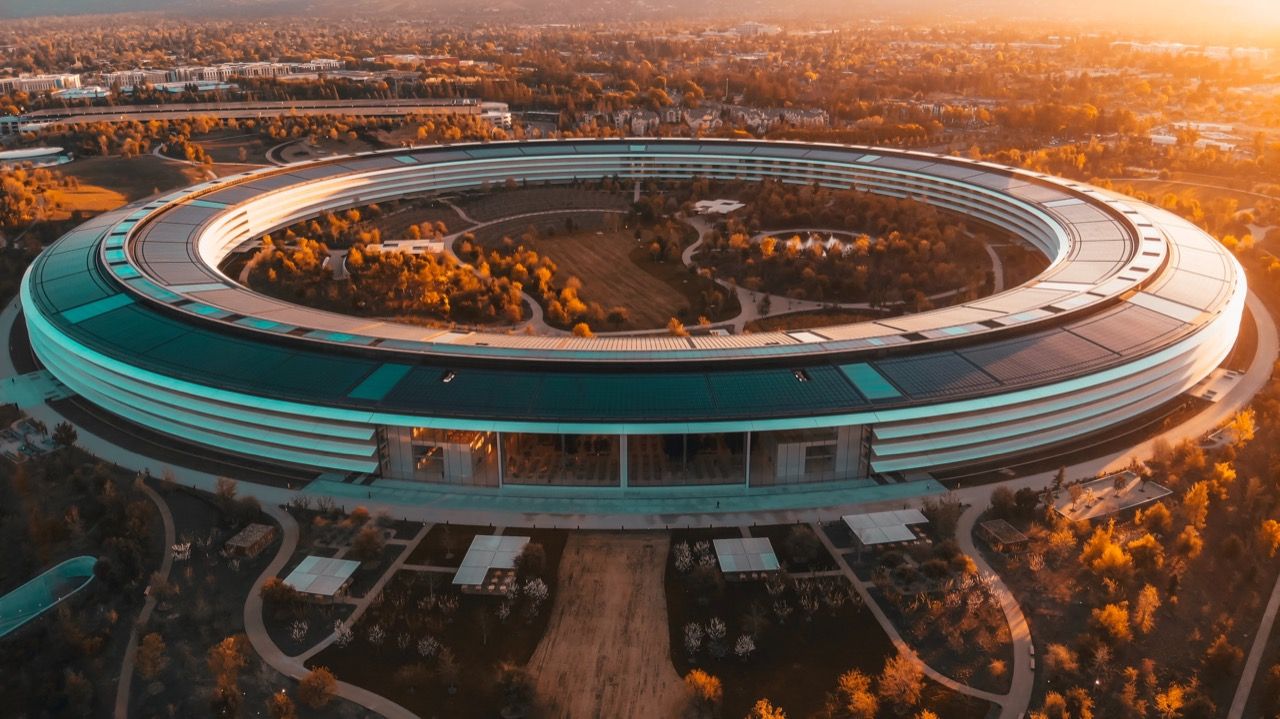 ---

1. #AppleToo: Apple-medarbejdere lancerer hjemmeside og hashtag. Vil gøre op med diskrimination og chikane på arbejdspladsen
Flere af techgiganterne har bokset med intern kritik fra medarbejdere, der beskriver en kultur, hvor racisme, sexisme og ulige løn for lige arbejde, stadig finder sted i stor stil.
Apple er dog foreløbigt gået rimelig fri for markant offentlig kritik fra egne medarbejdere. Men ikke længere.
Under hashtagget #AppleToo og på hjemmesiden appletoo.us er en mindre gruppe ansatte gået sammen om for alvor at prøve at synliggøre problemet.
De skriver på hjemmesiden, at de har brugt alle muligheder internt, men at ledelsen ikke lytter, og at tingene ikke ændrer sig, og at Apple alt for længe har unddraget sig offentlig granskning.
Håbet er, at hjemmesiden og hashtagget kan få endnu flere nuværende og tidligere Apple-medarbejdere til at bidrage med deres oplevelser af de uretfærdigheder, de har mødt på arbejdspladsen, så kritikken og oplevelserne kan samles, og derigennem verificere, at der er tale om et grundlæggende problem.
- Når vores historier indsamles og præsenteres sammen, hjælper de med at afsløre vedvarende mønstre af racisme, sexisme, ulighed, diskrimination, intimidering, undertrykkelse, tvang, misbrug, uretfærdig straf og ukontrollerede privilegier, skriver de på hjemmesiden Appleto.us.
Kampagnen er i øvrigt sat i søen kort tid efter offentliggørelsen af en undersøgelse organiseret af medarbejderne, som viser, at mænd i gennemsnit tjener 6 procent mere end kvinder i tilsvarende jobs hos Apple.
Omkring 2.000 Apple-ansatte har delt oplysninger om deres løn i undersøgelsen.
Tallene, som også viser, at hvide mænd er stærkt overrepræsenteret i de mest prestigefyldte og bedst betalte jobs, bliver fremlagt for Apples "People Team" senere på ugen.
Apple har tidligere afvist, at der skulle være et problem med lige løn.
---

2. Apple scanner allerede emails for børnepornobilleder
Sagen om Apples nye tiltag, der skal begrænse opbevaring og deling af børneporno i iCloud, har langt fra lagt sig. Løsningen er blandt andet blevet kritiseret for at gå på kompromis med brugernes privatliv.
Firmaet har i den sammenhæng forklaret, at de i modsætning til flere andre cloud-firmaer og sociale medier, ikke scanner brugernes fotos i iCloud eller iCloud backups.
Men til gengæld så scanner de for de såkaldte CSAM-billeder i iCloud Mail. Det bekræfter firmaet nu overfor journalisten Ben Lovejoy fra 9to5Mac.
Samtidig bekræfter de, at de udfører en begrænset scanning af andre data, men vil ikke oplyse hvilke. Dog understreger de, at der ikke er tale om iCloud backups.
Lovejoy bad Apple om at kommentere på sagen, fordi han undrede sig over en besked, som blev offentliggjort i forbindelse med den verserende retssag mellem Epic og Apple.
Her skrev firmaets anti-fraud chef, Eric Friedman, at Apple var "the greatest platform for distributing child porn", hvilket Lovejoy tænkte, måtte bunde i en eller anden form for statistik eller konkret viden.
En arkiveret version af Apples hjemmeside, bekræfter ligeledes, at firmaet allerede scanner brugernes data — men ikke hvilke.
Under overskriften "Our Commitment to Child Safety", har der tidligere stået følgende:
"Apple uses image matching technology to help find and report child exploitation. Much like spam filters in email, our systems use electronic signatures to find suspected child exploitation."
Emails sendt via Apples cloud er ikke end-to-end krypteret, så det burde være relativt simpelt for Apple at sammenligne vedhæftede fotos med den meget omtalte officielle CSAM-database, som også er omdrejningspunktet i Apples nye scannings-teknologi.
Lovejoys egen konklusion er dog umiddelbart, at udsagnet fra Eric Friedman om, at Apple er den største platform for distribution af børneporno, skal ses i lyset af, at Apple har indberettet ganske få sager til myndighederne sammenlignet med andre platforme.
Det kan altså lige så vel være en logisk konklusion, at Apples services derfor bliver brugt til at dele de ulovlige billeder, fordi chancen for at blive opdaget har været lille.
Og det er meget vel det, der ligger til grund for, at Apple nu roder sig ud i at begynde delvist at scanne brugerens fotos på deres telefon, i forbindelse med upload til iCloud. Simpelthen fordi de har et problem, som er meget svært at negligere.
Der er dog stadig klare indikationer på, at der er store problemer med det nye system, Apple har udviklet.
Senest har to forskere fra Princeton University skrevet et indlæg i Washington Post, hvor de beskriver, at de har udviklet det præcis samme system, som det Apple nu vil rulle ud med iOS 15 i USA.
De stoppede dog deres projekt, fordi de så klare muligheder for, hvordan regeringer relativt simpelt ville kunne misbruge det, ved lovmæssigt at kræve, at CSAM-databasen erstattes af en anden database.
De henviser i deres indlæg blandt andet til, hvordan scanning for bestemt materiale allerede foregår i Kina. Og at Indien muligvis vil gøre det lovpligtigt at præ-scanne for indhold der kritiserer regeringen, uden at bryde end-to-end krypteringen — præcis som det er tilfældet med Apples løsning.
---

3. Venlig hacker afleverer de sidste millioner kryptodollars tilbage
Kryptoplatformen Poly Network, som fik stjålet kryptovaluta til en værdi af over 600 millioner dollars, har nu bekræftet, at den venlige hacker har holdt sit ord og returneret alle pengene.
Mr. White Hat får en stor tak med på vejen fra Poly Network, der dog mangler at få de sidste detaljer på plads, før de indefrosne 33 millioner dollars i den såkaldte stablecoin Tether, igen kan overføres til firmaet.
Det oplyser firmaet i en blogpost.
Men Mr. White Hat har i hvert fald givet dem den sidste private key, der var i hackerens besiddelse.
Den venlige hacker (eller hackergruppe) er tidligere blevet lovet en præmie på 500.000 dollars for at gøre opmærksom på problemet i firmaets systemer.
Hackeren har dog umiddelbart afvist at tage imod pengene personligt, men overvejer at kanalisere pengene videre til det community, der arbejder på blockchain-sikkerhed.
Mr. White Hat er også blevet tilbudt en stilling som chief security advisor for Poly Network. Det er dog endnu uklartm, om det er et jobtilbud, den venlige sjæl bag hacket har tænkt sig at tage imod.
Selvom Poly Network kan ånde lettet op, så er et nyt kryptofirma netop blevet udsat for stort set præcist det samme.
Den japanske kryptovalutabørs, Liquid har for få dage siden mistet kryptoværdier for omtrent 97 millioner dollars, i et lignende hack.
Liquid kan jo så bare håbe på, at deres hacker er lige så venlig som Mr. White Hat.
---
4. Virgin opdaterer deres vision for Hyperloop
Vi skifter i den grad gear her fra techverdenens udfordringer, til en regulær fascinationshistorie.
Det er ved at være et stykke tid siden, vi har hørt om, hvad der sker med Hyperloop — det Elon Musk-opfundne koncept for fremtidens landtransport, som skal sende folk afsted i elektromagnetiske vakuum-togvogne med flyhastigheder.
Men selvom Elon ikke selv bruger meget tid på det længere, så arbejder flere andre firmaer videre med idéen, heriblandt Virgin.
Firmaet har netop præsenteret sin opdaterede vision for, hvordan systemet skal fungere.
I stedet for at vognene nærmest skal suges igennem et rør, forklarer Virigin, at de har monteret den elektromagnetiske motor, der skal sikre fremdriften, direkte oven på togvognen.
Inden vi fortsætter slår vi lige bullshit-detektoren til. Men Virgin påstår nu, at de er skiftet fra deres oprindelige prototype, til nu at gå i gang med at udvikle det produkt, der på sigt skal køre som et kommercielt produkt.
De skal ifølge Virgin Hyperloop transportere titusinder af passagerer i timen "med flyhastigheder og nul direkte emissioner".
Ja, der er næsten ikke et øje tørt, men de fleste nye innovationer starter jo trods alt med store armbevægelser og drømme, og det mantra skal Virgin da helt sikkert have en high five for at holde i hævd.
Firmaet siger endvidere, at det er 10 gange mere effektivt, end de nuværende maglev-toge, som blandt andet suser afsted med høje hastigheder i Japan.
Hvis du ikke er ved at kløjs i det endnu, kan du jo overveje at trykke play på Virgin Hyperloops reklamefilm nedenfor.
---

5. Hyundais nye luksus elbil kan lades trådløst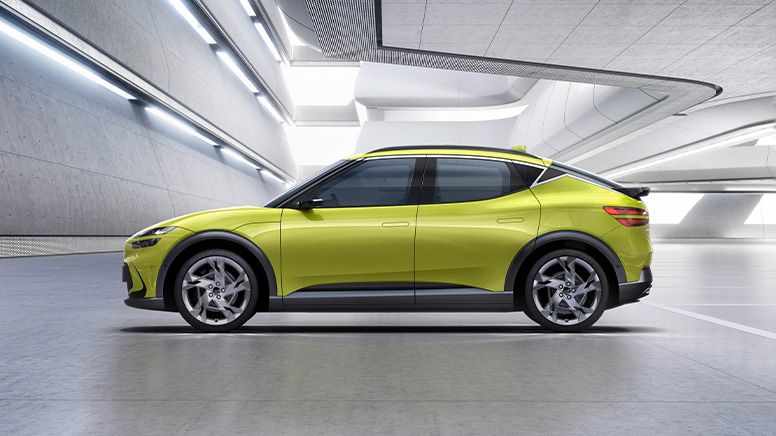 Vi slutter med endnu en historie, hvor fascinationen er i top, og de kritiske briller igen er placeret på skrivebordet.
Hyundai har netop præsenteret den første elektriske bil, fra deres luksus-brand Genesis.
Mere interessant, så kan modellen, som hedder GV60, fås i en særlig udgave, hvor batteriet kan lade uden kabel; altså via induktion, som din moderne smartphone eller din elektriske tandbørste.
Hvis det rent faktisk ender med at holde stik — og ikke som en gang marketing-gas — så vil det være den første fuldelektriske bil, der kan bryste sig af den funktion.
Firmaet oplyser, at det vil tage omkring 6 timer at oplade den fuldt ud via den trådløse lader, så det er altså til at have med at gøre, hvis man har sin egen trådløse oplader derhjemme.
Hyundai har dog ikke oplyst, hvor stort batteriet er, så derfor er en ladetid på seks timer lidt elastik i metermål.
Bilen skulle komme på markedet i Sydkorea senere i år og udenfor hjemlandet i 2022.
Og lad os så lige spise brød til, og afvente om de nu også faktisk når at få den trådløse ladeløsning klar.
---

LINKS TIL LÆSEHESTE
Unitys platform bliver ikke blot brugt til at udvikle spil men også krigsløsninger… Og medarbejderne er ikke glade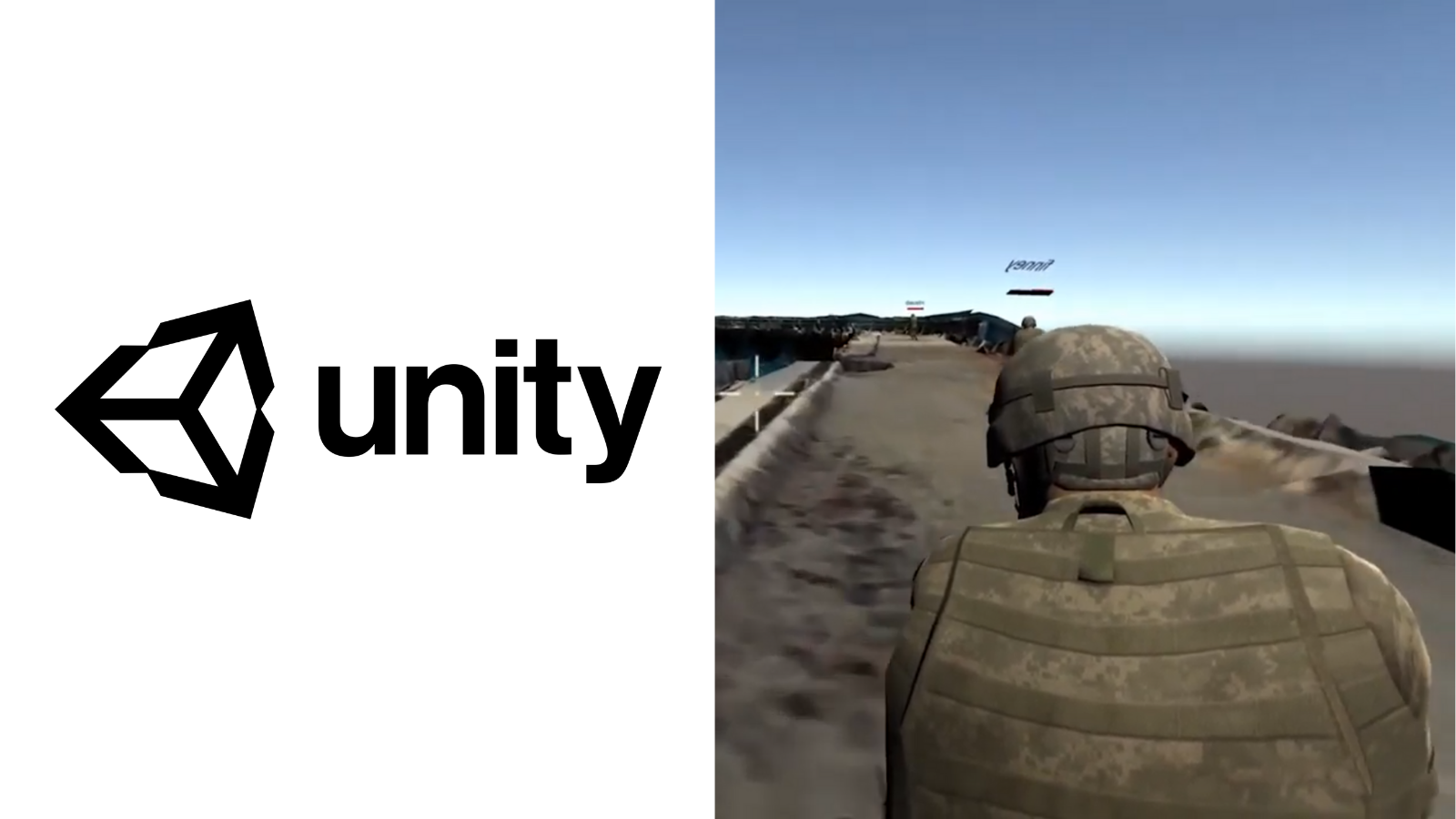 ---
Didi (Kinas Uber) udskyder lancering i Europa: Angiveligt som følge af Kinas nye, hårdere regulering af de lokale techfirmaer
---
Kommer undersøgelsen af Teslas Autopilot til at ændre loven for selvkørende hjælpesystemer?
---
Elon Musk er i hvert fald ikke selv imponeret over den seneste version af Teslas avancerede køreassistent-system
---
Snap og Facebook får konkurrence: TikTok bygger sin egen AR udviklings-platform
---
Explainer: Hvor brandfarlige er elbilers litiumionbatterier?
---