Applebil og kasseløse supermarkeder
Apple går ifølge Bloomberg-journalisten Mark Gurman efter at have en førerløs bil klar i 2025. Men… lad os nu se.
---

1. Amazons kasseløse supermarkeds-teknologi indtager Storbritannien
Amazons kasseløse supermarked er en af de teknologier, som har potentialet til dramtisk at ændre måden vi shopper på.
Firmaet er som bekendt allerede i fuld sving med at erstatte varebånd og kassemedarbejdere med sensorer, kameraer og kunstig intelligens, der automatisk følger med i alt, hvad du tager ned fra hylden og smider i dit indkøbsnet.
Du skal altså ikke engang have dit kredikort frem, når du forlader butikken. Systemet afregner automatisk.
Amazon har dog ikke tænkt sig at beholde teknologien de kalder "Just walk out" for sig selv. De vil også licensere den til andre supermarkeder både i og udenfor hjemlandet USA — og det er ved at ske netop nu.
Ifølge Bloombergs oplysninger, så vil den store britiske supermarkedskæde Sainsbury's i slutningen af november således åbne sin første butik, der benytter Amazons kasseløse teknologi.
Det britiske supermarked vil ikke bekræfte, at det er Amazons løsning, de bruger, men konceptet er i hvert fald identisk.
I FAQ-sektionen på hjemmesiden for det kommende supermarked, som de kalder "SmartShop Pick & Go" forklarer Sainsbury's, at man blot skal scanne sin QR-kode på appen for at gå ind i supermarkedet og efterfølgende foregår købsoplevelsen således:
"Når du er kommet ind i butikken, sporer vi alle de varer, du samler op, med kameraer, så der er ingen grund til at scanne dine varer. Når du har alle dine varer, scanner du igen QR-koden på din telefon og forlader butikken. Vi debiterer derefter dit kort og sender dig en kvittering inden for 24 timer efter, at du har forladt butikken."
Sainsbury's helt store konkurrent Tesco, har for nylig åbnet en butik der kører efter det samme koncept. Deres teknologi stammer dog fra det israelske firma Trigo, som netop har Tesco som en af sine investorer.
---

2. Rygter om Apple-bilen blusser op igen: Går efter fuldt autonom bil som skal offentliggøres i 2025
Rygterne om en Apple-bil vil ikke dø.
Apple-hofreporter Mark Gurman skriver, at hans kilder fortæller ham, at Apple langt om længe har lagt sig fast på en strategi for det bilprojekt, der startede helt tilbage i 2014.
Bilen skal være ægte førerløs og skal fremvises for offentligheden i 2025.
Det er – ifølge Gurmans kilder – det mål, som Apple-veteranen Kevin Lynch, der for nyligt blev chef for det offentligt hemmelige bilprojekt, Project Titan, har sat for sin afdeling.
Lynch havde ansvaret for udviklingen af Apples seneste markante produkt, Apple Watch, og efter en hel del forskellige chefer har forladt projektet, er rattet nu givet videre til Lynch, som skal køre bilen i mål — og altså i sidste ende ud til forbrugerne.
Gurman rapporterer også, at den chip, der kører det bagvedliggende system, er udviklet internt hos Apple i den samme afdeling, der udvikler chips til telefoner, iPad og Macs.
Det skulle angiveligt være den mest avancerede chip, som firmaet har produceret til dato.
Bloombergs historie fik i øvrigt Apple-aktien til at stige med over to procent.
Techlivs take:
Som vi skrev i sidste uge, så kan det være svært at vide, om det er Apples PR-afdeling, eller folk der arbejder på projektet, der er kilde til en historie som denne.
Når det er sagt, er der helt sikkert så meget røg, at der er noget, der brænder: Apple vil gerne kommunikere, at de er med i udviklingen af fremtidens bil.
Det er sikkert også fint, at have en intern ambition om, at bilen skal kunne vises frem i 2025 og at den skal være fuldt autonom. Men det er på ingen måde det samme som, at det bliver til virkelighed.
Som vi har set med fx Tesla, så er det ikke en triviel opgave at få en bil til at køre på egen hånd. Senest har CNN været ude at teste netop en Tesla med nyeste version af Full Self Driving, og det er ikke en oplevelse for folk med sarte nerver.
Men det er da spændende, hvis Apple har noget at byde på, som kan konkurrere med Waymo, Aurora, Tesla, Baidu og hvad alle de andre firmaer, der arbejder på den førerløse bil hedder.
---

3. Sydkoreas myndigheder videregiver ansigtsdata på 170 millioner mennesker til private firmaer
Hvis du har været i Sydkorea inden for de seneste par år, så er dit ansigt højst sandsynligt blevet scannet, da du rejste ind i landet.
Men hvad langt værre er, så er dit ansigt formentligt blevet givet videre fra de sydkoreanske myndigheder til private ansigtsgenkendelses-firmaer.
Ifølge det sydkoreanske medie The Hankyoreh (via Vice) er i omegnen af 170 millioner billeder blevet overdraget fra myndighederne. Mediets oplysninger stammer fra dokumenter, som regeringen har udleveret til et menigt medlem af det sydkoreanske parlament.
Sammen med billederne er også oplysninger om køn, nationalitet og alder blevet overdraget til private firmaer, som har fået til opgave at udvikle et "AI identifikations- og sporings-system".
Målet har angivligt været at udvikle et system inden 2022, der blandt andet skulle kunne erstatte en del af den almindelige paskontrol, og "identificere farlige situationer, inden de opstår".
Men det falder bestemt ikke i god jord hos privatlivsforkæmpere.
En sammenslutning af seks lokale NGO'er har reageret meget stærkt på oplysningerne. Blandt andet kalder gruppen Lawyers for a Democratic Society overdragelsen af de biometriske og personlige data for "en menneskerettigheds-katastrofe" og "en hidtil uset krænkelse af folks informationsrettigheder".
De seks organisationer har i fællesskab krævet, at Sydkorea stopper programmet, og har bedt om et møde med den sydkoreanske justitsminister.
Ministeren har dog ifølge det sydkoreanske medie ingen planer om at sætte programmet på pause.
---

4. Dansk forskning: Kunstig intelligente sprogmodeller favoriserer hvide, yngre mænd
De sprogmodeller, som blandt andet giver digitale assistenter evnen til at hjælpe os, favoriserer mænd — og mere specifikt hvide mænd under 40 år.
Det er konklusionen i et nyt studie, som Anders Søgaard, professor på Datalogisk Institut på Københavns Universitet er seniorforfatter til.
Det er dog ikke kun de digitale assistenter, der har bias mod denne befolkningsgruppe, det gælder også de sprogmodeller, der bruges i en lang række andre systemer, som fx i forsikringsbranchen eller offentlig sagsbehandling. Og det er i sagens natur problematisk.
Biasen skyldes ifølge Anders Søgaard, at de tekster, som algoritmerne trænes på, ofte er hentet fra sociale medier og Wikipedia, og som netop har hvide, unge mænd som afsendere.
Endnu værre, så ser problemet ifølge Anders Søgaard ud til at vokse.
- I takt med at vi får mere effektive computere og mere data til rådighed, er der en tendens til, at sprogmodellerne bliver større og bliver trænet på mere data. Og for den type af sprogmodeller, som stadig er de mest udbredte, ser det ud til - uden at vi ved hvorfor - at jo større modellerne er, jo mere bias har de. Så med mindre man gør noget, bliver kløften mellem visse samfundsgrupper også større, siger han i en pressemeddelelse.
Rapportens anbefaling er derfor, at man i stedet for at behandle data ens, skal blive langt bedre til at kvalificere de data, modellerne trænes på.
Det kan man ifølge Søgaard gøre ved at ændre algoritmerne, så de er særligt omhyggelige med data, der skiller sig ud fra befolkningsgennemsnittet.
---

LINKS TIL LÆSEHESTE
Spotifys seneste opkøb skal gøre platformen til kongerne af lydbøger — og al anden audio
---
Facebook i ny test: Vil give brugerne mere kontrol over, hvem de ser indhold fra
---
Udskudt igen: Apples medarbejdere kommer tidligst tilbage til kontoret til februar
---
Mød softwaren der prøver at forudse, om dig og dine venner er på vej til at gøre noget kriminelt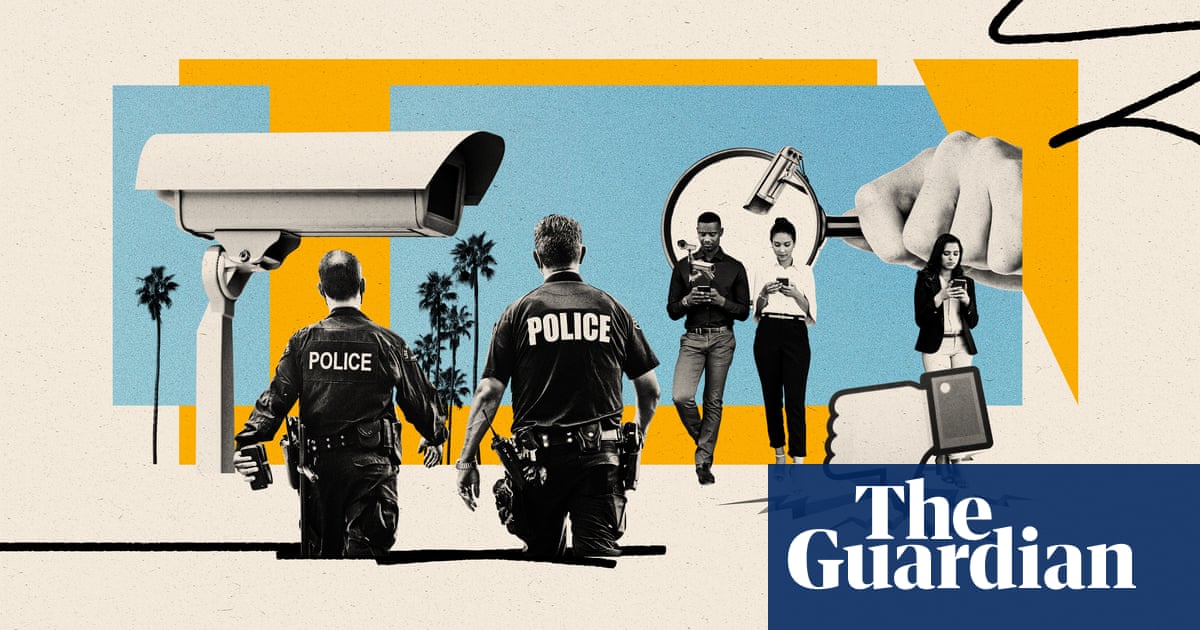 ---
Mød Metas haptiske prototype-handsker, der skal gøre det muligt at mærke metaverset
---
Den privatlivsorienterede Brave-browser kommer nu med indbygget krypto-wallet
---