Reservedele til alle: Apple tillader, at du selv kan reparere din iPhone
Apple åbner for, at du selv kan reparere din iPhone. Og Mozilla er klar med listen over årets mest "creepy" produkter.
---

1. Reservedele til alle: Apple åbner for, at du selv kan reparere din iPhone
Apple er klar med et nyt tiltag, som gør det muligt for (modige) kunder at reparere deres egen iPhone eller Mac.
Firmaet, der ligesom flere andre producenter længe er blevet kritiseret for voldsom kontrol med reparationer og reservedele, åbner dermed for at firmaets produkter kan repareres, uden at det går ud over forbrugerens garanti.
Programmet, som Apple kalder Self Service Repair, gør det muligt for menigmand, at bestille reservedele direkte fra Apple. Firmaet oplyser, at man kan bestille mere end 200 forskellige dele og værktøjer til at bruge i reparationsprocessen.
I første omgang vil det være muligt at købe reservedele til iPhone 12 og iPhone 13. Senere følger dele til Macs, der kører med Apples M1-chip.
Mediet iFixit, der i årevis har skilt nye produkter ad og givet dem karakter efter, hvor nemme (ellers svære) de er at reparere, er umiddelbart positive overfor Apples tiltag.
Men iFixit noterer også, at det stadig er et program, der er fuldt under Apples kontrol, og hvor det kun er officielle dele købt fra Apple, der kan godkendes.
Det betyder fx, at man ikke blot må tage en del fra en iPhone og sætte ind i en anden, hvis man skal kunne være sikker på, at produktet dur efterfølgende, eller at garantien stadig gælder.
Kritiske røster har de seneste år med stigende decibel-niveau råbt op om "retten til at reparere".
Det gælder i særdeleshed de mange teknologi-produkter, som ikke er designet til at kunne fikses af andre end specialister (som producenten har aftaler med), og hvor garantien på produktet ikke længere gælder, hvis man selv har rodet med produktet.
Her har Apple indtil nu været på modstander-holdet. Men med det nye tiltag lader det til, at de er begyndt at lytte til den kritik, firmaet har måtte lægge øre til.
Politikere i både EU og USA er i stigende grad begyndt at at lovgive om retten til at reparere. Så måske handler det blot i virkeligheden om, at Apple – ligesom mange andre techgiganter – forsøger at fremstå som et firma, der af egen kraft gør noget ved tidens udfordringer, inden lovgiverne kræver, at de skal.
Apples reparationsprogram starter i begyndelsen af 2022 i USA, hvorefter det vil sprede sig til andre dele af verden.
Dog skal det nævnes, at programmet i særdeleshed er designet til små reparatører eller folk med særligt store tekniske evner. De fleste almindelige mennesker vil med sikkerhed gøre klogt i at lade en person med ekspertise hjælpe med reparationerne.
---

2. Årets liste er klar: Disse gadgets og services skal du gå i en lang bue udenom, hvis du har dit privatliv kært
Hvilke tjenester og produkter kan du købe med ro i sindet? Og hvilke skal du gå i en lang bue udenom?
Det kan du blive meget klogere på ved at tjekke Mozillas årlige "privacy not included"-rapport.
Her vurderes en alenlang række af gadgets, apps og tjenester for, hvordan de scorer på Mozillas privatlivsbarometer.
Organisationen har således vurderet produkterne på en skala i fem trin med yderpunkterne "Not creepy", hvis produktet er i orden, til "Super creepy", hvis den er helt gal med privatlivet.
Produkter der falder under "Not creepy"-kategorien er fx besked-appen Signal, FaceTime og en Nintendo Switch.
Produkter der falder i den modsatte grøft, altså "Super creepy"-kategorien er blandt mange andre Tinder, Facebook Portal og Amazons fitness-armbånd Halo Band.
Hvis du klikker på et produkt, finder du en lang række informationer om, hvorfor Mozillas undersøgelser har vist, at produktet er creepy eller ej.
Blandt andet er der en beskrivelse af "what could happen if something goes wrong" under alle produkterne.
Under hvert produkt finder du også en beskrivelse af firmaets track record med at beskytte brugerens data.
Ligeledes finder du også kategorier som:
Can it snoop on me?
What data does the company collect?
How does the company use this data?
Med andre ord er det en en ret omfattende service, som kan give god mening at konsultere, hvis du ønsker at vide, hvor på creepy-skalaen en gadget, app eller service befinder sig.
---

3. Spotify klar med podcast-abonnementer
Som betalende medlem af Techliv har du udover nyhedsbrevet som bekendt også adgang til vores premium podcast.
Men chancen for, at du snart kommer til at møde flere podcast, der kun kan lyttes mod betaling, er nok ganske stor.
Spotify har langt om længe lanceret deres betalingspodcast-univers (uden for USA), som de lovede tidligere på året. Fra nu af kan man i 34 lande — inklusive Danmark — lettere end nogesinde før tage betaling for sin podcast.
Jeg har lavet en lyntest af de nye muligheder, og det ser i udgangspunktet ud som om der for podcast-producenten er nogle klare fordele ved løsningen, sammenlignet med de alternative muligheder der findes.
For at kunne tilbyde betalingspodcast, skal man hoste sin podcast på den Spotify-ejede podcast-platform Anchor. Anchor er tilmed, i modsætning til andre hosting-platforme, gratis at bruge.
Selve opsætningen af kontoen og forbindelsen til betalingsudbyderen Stripe, som tager sig af betalingerne, tager i omegnen af fem minutter.
Podcasterne kan så selv vælge, hvad det månedlige abonnement skal koste, samt hvilke afsnit der kun er for betalende lyttere, og hvilke alle kan lytte til.
For brugeren vil det være lige så simpelt som at abonnere på en hvilken som helst anden podcast — så længe de lytter til betalingspodcasten på Spotify.
Vil du lytte til en betalingspodcast i andre podcast-apps, skal du tilføje et privat podcast-feed, ligesom du skal med Techlivs premium podcast.
Det paradoksale er, at Spotify, som den eneste af de store podcast-platforme, ikke tillader, at man tilføjer et privat podcast-feed — altså med mindre det kører gennem dem selv (Anchor).
Spotify afstår i øvrigt fra at tage kommission af podcasternes indtægter frem til i hvert fald 2023. Herefter vil de (muligvis) tage et 5 procents cut. Så det eneste beløb podcasterne skal betale er et lille betalingsgebyr til Stripe.
Med andre ord, så har Spotify sænket barren mest muligt for at podcastere let kan komme i gang med at tage betaling for deres arbejde.
Så er spørgsmålet bare, hvor mange brugere der klar til at betale for at lytte til en podcast, der måske kun udkommer en gang om ugen?
---

4. YouTube-stifter revser videoplatformens beslutning om at skjule antal af dislikes
Da YouTube forleden besluttede at skjule antallet af 👎 en video har fået, gav vi  her på Techliv en 👍 for tiltaget.
Men måske var vi lige en anelse for hurtige på aftrækkeren.
I hvert fald er der flere — heriblandt mange af de folk, der producerer indhold til YouTube — der har valide argumenter for, hvorfor beslutningen er problematisk.
Også en af YouTubes tre oprindelige stiftere, Jawed Karim, stemmer nu i med kritik af at brugerne ikke længere kan se antallet af dislikes.
Karim har nu ændret beskrivelsen på sin YouTube-video "Me at Zoo", som var den aller første video, der nogensinde blev lagt op på platformen. Her skriver han blandt andet:
- Evnen til nemt og hurtigt at identificere dårligt indhold er en væsentlig funktion på en brugergenereret indholdsplatform. Hvorfor? Fordi ikke alt brugergenereret indhold er godt.
Jawed Karim skriver endvidere, at han sagtens kan se gode grunde til at fjerne dislike-knappen, men han mener bare ikke, at de er gode nok.
Et helt konkret eksempel på, hvorfor det er problematisk at fjerne dislike-knappen, er, at man gør det mere besværligt for den almindelige bruger at spotte fake videoer.
Som YouTuberen MKBHD forklarer i sin kritik af YouTubes beslutning, så bruger rigtig mange folk forholdet mellem likes og dislikes til hurtigt at vurdere, om der er noget galt med indholdet.
For hvis en video har langt flere dislikes end likes, så kan det være et klart signal om, at videoen enten er falsk eller påstår noget, som er lodret forkert — og altså ikke bare at mange brugere synes videoen er dårlig.
MKBHD argumenterer for, at antallet af dislikes fungerer som et rødt flag, som for ham personligt betyder, at han vil scrolle ned i kommentar-sporet, for at finde ud af, hvorfor folk synes, at den pågældende video er problematisk.
Så der er formentlig stadig brug for en funktion til at flage, at der er noget galt med en video. Men om en dislike-knap er den rette metode til at signalere det, vil jeg stadigvæk gerne stille mig kritisk overfor.
---
5. Sydkorea offentliggør bødestørrelsen til Apple og Google, hvis de ikke åbner for andre betalingsløsninger i deres app-butikker
Vi slutter dagens nyhedsbrev med en opfølger på en af 2021's store sager; nemlig det stigende oprør mod Apple og Googles "30 procent skat" på salg af apps og in-app køb fra deres butikker.
Sydkorea har som det første land i verden tidligere på året lovgivet om, at Apple og Google skal løsne grebet om deres app-butikker.
Helt lavpraktisk må de to dominerende app-firmaer ikke længere kræve, at app-udviklere skal bruge den indbyggede betalingsløsning. Med andre ord skal der være frit valg til at vælge sin egen betalingsudbyder.
Nu er de sydkoreanske myndigheder så endelig klar med et udspil til bødestørrelsen, hvis firmaerne ikke overholder loven.
Apple og Google risikerer en bøde på op til 2 procent af de samlede årlige indtægter, der genereres for salg og abonnementer på apps i det asiatiske land, hvis de ikke retter ind.
De to firmaer risikerer samtidig en bøde på 1 procent af de samlede app-indtægter i Sydkorea, hvis firmaerne uden særlig grund forsinker kontrollen med om en ny app eller en opdatering til en app overholder app-butikkens retningslinjer, inden appen enten bliver gjort tilgængelig for brugerne eller afvist.
Mange app-udviklere har luftet deres utilfredshed med, hvor lang tid processen med at få godkendt en app tager.
Loven i Sydkorea forventes, ifølge Reuters, endegyldigt at træde i kraft i marts 2022.
---
LINKS TIL LÆSEHESTE
Tidens tåbeligste teknologi? En telefon til hunde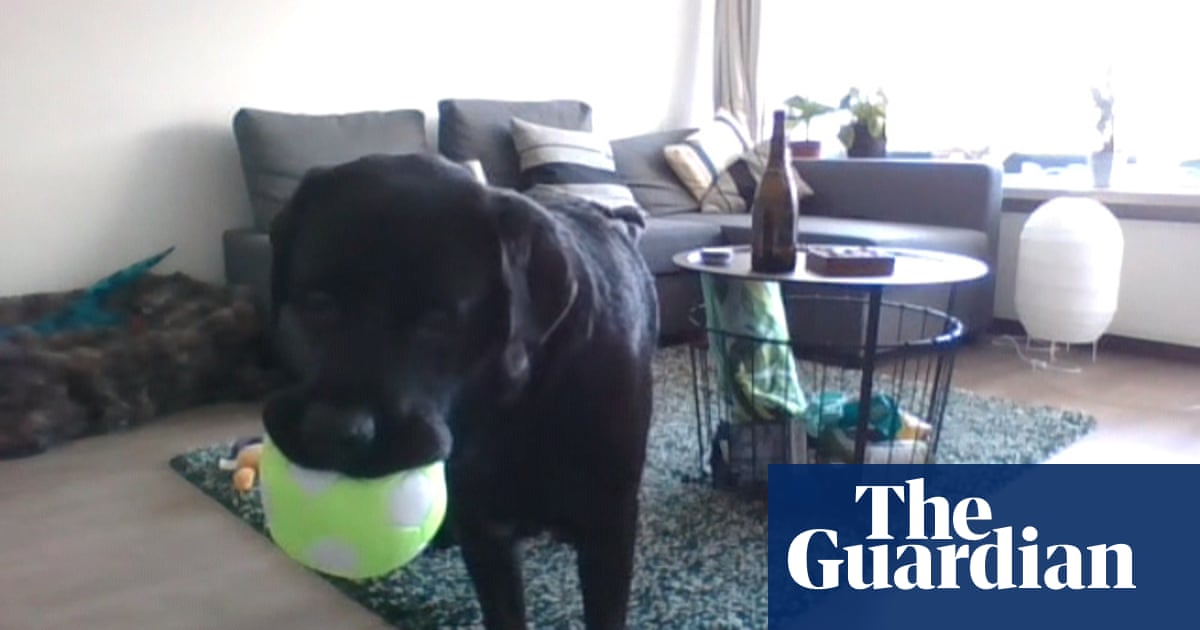 ---
Kinesiske Baidu satser på at have førerløse taxaer i 100 byer i 2030
---
Politiet kan ikke genskabe Mette Frederiksens sms'er og beskeder fra iPhone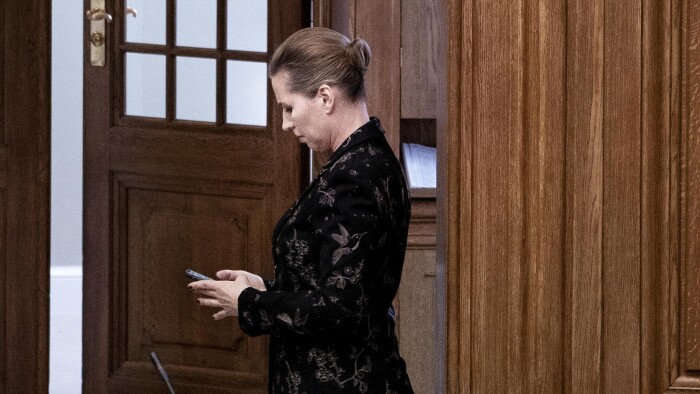 ---
Ohio sagsøger Facebook (Meta) for at mislede investorer: Skjulte sandheden deres platformes effekt på børn
---
11 organisationer i fælles opråb til alle folketingsmedlemmer: Stop overvågningen af os allesammen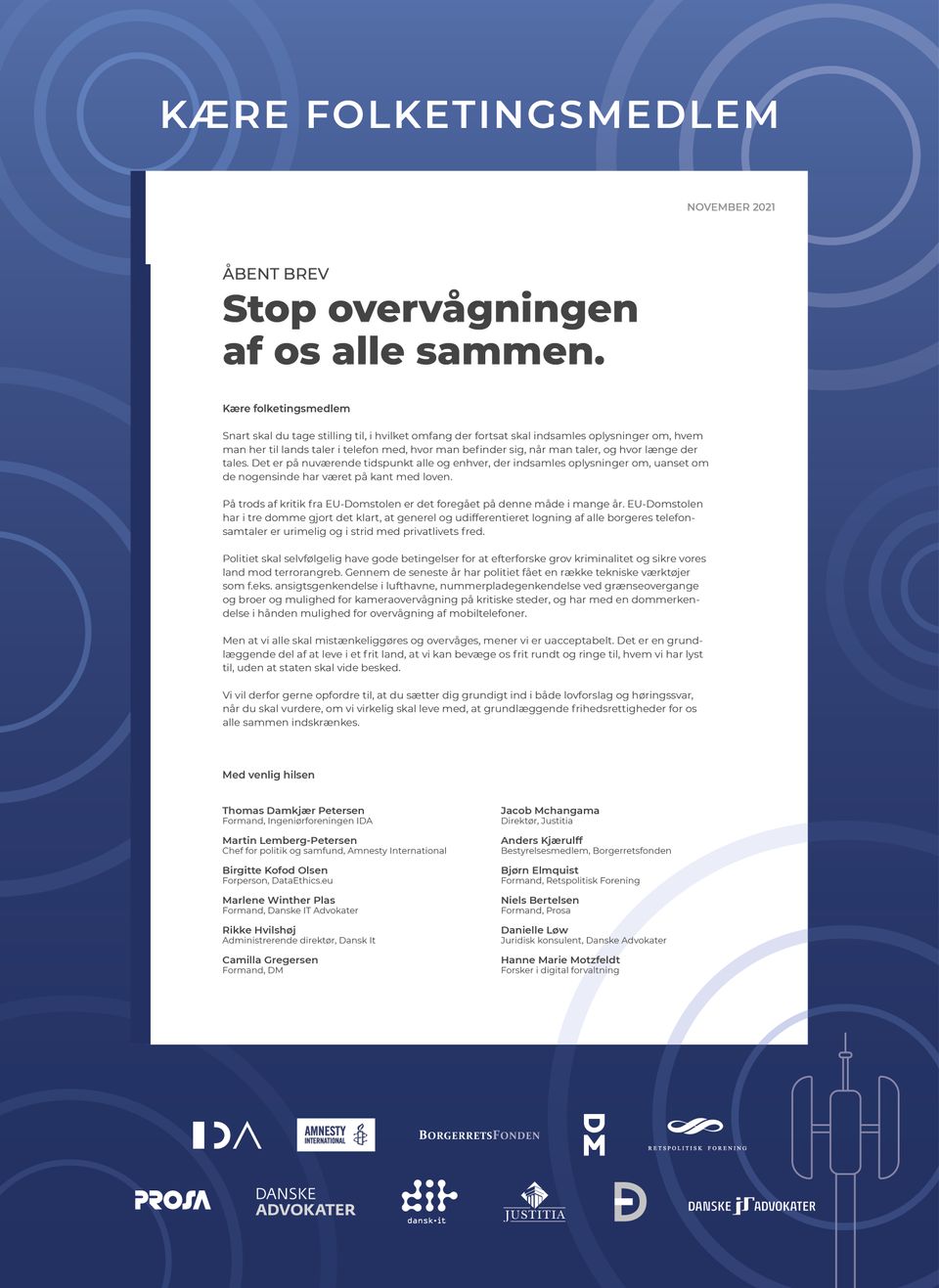 ---
Del
---