Bill Gates: De fleste videomøder vil blive afholdt i metaverset om 2-3 år
Er metaverset fremtiden eller rå hype? Bill Gates har testet teknologien, og tror på det første.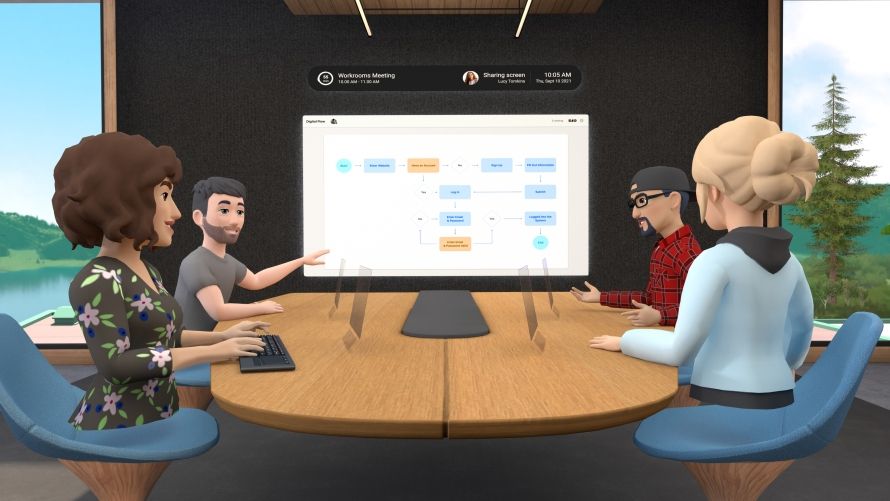 ---

1. Bill Gates: De fleste videomøder vil blive afholdt i metaverset om 2-3 år
Bliver metaverset det store sus, eller ender det som endnu et Virtual Reality-flop?
En af teknologiens grand old men, Bill Gates, tror på det første.
I et langt blog-indlæg om "året der gik" kommer Microsoft-stifteren også ind på fremtidens mødeform. Her skriver Gates, at han tror, at de fleste videomøder vil foregå i metaverset allerede inden for de næste 2-3 år.
Den 66-årige techveteran skriver, at han for nylig har haft lejlighed til at teste flere forskellige firmaers prototyper på 3D-avatarer, og det har altså overbevist ham om, at teknologien virkelig kan noget. Særligt lyden i 3D imponerer Gates.
- Jeg var super imponeret over det, jeg så. En af de største forbedringer i forhold til det, vi bruger nu, er rumlig lyd (spatial audio), hvor tale lyder som om det faktisk kommer fra retningen af den person, der taler.
- Du forstår ikke, hvor unaturligt det er med mødelyd, der kun kommer fra computerens højttaler, indtil du prøver noget andet, skriver Bill Gates.
Microsoft-stifteren tilføjer, at der stadig er et stykke vej endnu, men at "vi nærmer os en tærskel, hvor teknologien virkelig begynder at kopiere oplevelsen af at være sammen på kontoret."
---

2. Hybridarbejde er fremtiden: Kun 14 procent af europæerne vil tilbage på kontoret fuld tid
Bill Gates forudsigelser passer da også som fod i hose med den måde arbejdspladsen ændrer sig på netop nu, hvor hybridarbejde bliver mere og mere almindeligt.
I en ny undersøgelse blandt 14.000 europæere, svarer blot 14 procent af de adspurgte, at de ønsker at komme tilbage på arbejdspladsen på fuld tid.
(Undersøgelsen er foretaget på vegne af Samsung og konsulentfirmaet The Future Laboratory, hvilket man nok lige skal holde sig for øje).
Mere end halvdelen har svaret, at hjemmearbejde har gjort dem mere produktive. Dog er der også over 25 procent, der svarer, at de føler, at de arbejder hele tiden eller til ud på aftenen, når de arbejder hjemmefra. Den udfordring bliver næppe løst med headsets og virtuelle mødelokaler.
Hvis du er blandt dem, der igen er begyndt at arbejde hjemmefra, og stadigvæk må nøjes med Zoom eller Teams-videomøder, så har Stanford-professor Nick Bloom et par forslag til at minimere videomøde-trætheden — det der også kaldes Zoom fatigue.
Bloom har studeret fænomenet nøje, og hans råd er i særdeleshed at undgå store fælles videomøder, hvis det er muligt.
- Zoom fungerer godt en-til-en, men det fungerer ikke godt for virtuelle cocktailparties, hvor der er 30 personer og kun én person, der taler, siger Bloom.
Mere præcist mener Stanford-professoren, at videomøder med op til fire deltagere giver mening. Herefter er folk nødt til at mute deres mikrofoner, og firkanterne med ansigter bliver så små, at du ikke længere kan se folks ansigtsudtryk.
Professoren ved dog godt, at han delvist snakker for døve øren og siger, at Zoom fatigue er et onde, som mange desværre bare bliver nødt til at acceptere.
Anyways, rådet om færre og mindre videomøder er hermed givet videre.
---

3. Ægte selvkørende: Mercedes får tilladelse til at bruge autonom kørsel på niveau 3
Den førerløse bil har vist sig at være virkelig kompliceret at bygge. Men nu begynder der (måske) så småt at ske noget.
I hvert fald har Mercedes som det første firma fået lov til at sende en bil med et såkaldt autonomt køresystem på niveau 3 ud på udvalgte strækninger i Tyskland.
Når man rammer niveau 3, sker der et ret markant skifte. For det er nemlig det første niveau på skalen fra 1-5, hvor føreren kan få lov til ikke at skulle holde øje med kørslen.
Dog skal chaufføren kunne tage over, hvis systemet melder, at der er brug for det. Men man har altså lov til at sidde og læse en bog, se film eller svare på emails under den autonome kørsel.
Der er dog et stort aber dabei.
Bilen må nemlig kun køre autonomt op til en hastighed på 60 km/t. Og den må kun gøre det på 13.191 kilometers udvalgt tysk motorvejsstrækning.
Lægger man to og to sammen, betyder det altså, at det kun kan lade sig gøre at bruger den autonome Drive Pilot, som Mercedes kalder sit autonome system, når man kører i kø på en motorvej.
Men som med metaverset og så mange andre teknologoier, skal man jo starte et sted. Og det er altså her, de starter i Tyskland. Tilladelsen syd for grænsen kan dog i følge Mercedes bane vejen for, at resten af EU skal tillade lignende kørsel.
Drive Pilot vil blive introduceret i Tyskland i Merceds S-klasse biler i første halvår 2022.
Den føreløse skala går som nævnt fra 1-5, hvor 5 er den hellige gral, hvor bilen kan køre alle vegne uden nogen for for menneskelig indblanding.
---

4. To løsninger: Sådan vil Instagram gøre feedet kronologisk
Vi slutter dagens korte nyhedsbrev med en lille uddybning på sidste uges nyhed om, at Instagram vil gøre sit feed kronologisk — altså give brugeren mulighed for at se opslag i den rækkefølge, de er publiceret, i stedet for at lade Instagrams algoritme bestemme.
Chefen for Instagram Adam Mosseri har nu uddybet, hvordan det skal ske.
Instagram tester to forskellige løsningsmodeller.
Den ene er et rendyrket kronologisk feed, uden nogen former for sortering.
I den anden test får brugerne mulighed for at udvælge favoritter blandt de Instagram-konti de følger. Disse favoritter bliver så præsenteret øverst i feedet, efterfulgt af resten af opslagene i datorækkefølge.
Hele øvelsen går ud på at møde den tiltagende kritik om, at firmaets algoritmer udvælger en særlig type indhold til brugerne, der altså hurtig kan medføre et snævert verdenssyn — eller som foreslår unge piger, der har givet udtryk for, at de ønsker at tabe sig, at følge konti, som promoverer spisevægring.
Instagram-chefen siger, at han forventer, at den endelige løsning vil være klar i starten af næste år, hvor alle brugere altså vil kunne ændre deres feed til kronologisk rækkefølge.
---

LINKS TIL LÆSEHESTE
Fælles EU-regler skal tæmme had på sociale medier
---
Fem store firmaer på vej i metaverset
---
Crowdfunding-platformen Kickstarter skal køre på blockchain
---
Med Apples velsignelse: Facebook lister sig (delvist) uden om Apples App Tracking blokering: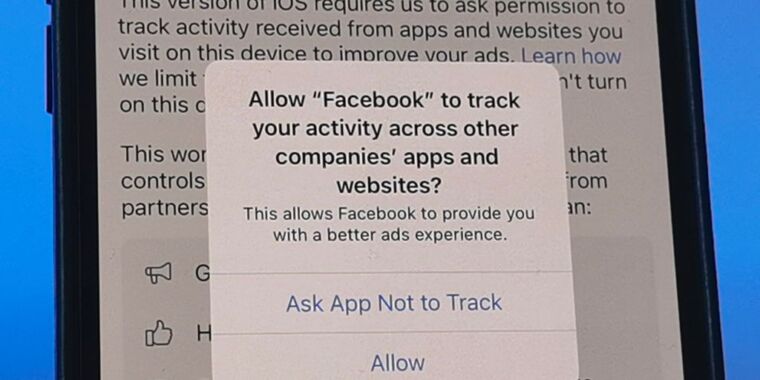 ---